Bonjour,
C'est Mercredi in Paris. (It's Wednesday) We are one day shy of welcoming Bob and Cindi Ludwig to Paris. Can't wait to host them and hopefully better weather.
Yesterday Paris was a taupe gray as reflected in the image at the top of the blog of the Montparnasse Tower. I find it interesting that the word "taupe" which is a color between brown and gray comes from the French noun meaning "mole." It's always amazing to me that this view of Paris is what many prefer.
We started our day by going to a market in front of St. Sulpice only to find that the market we wanted had finished and been replaced by something else. We ducked into a little cafe for a bite of lunch with something warm…Onion soup for Bernie and a cup of hot chocolate for me. We wanted to find the Redbarrow bookstore by the Luxembourg Gardens but gave up given the blowing rain and just went home.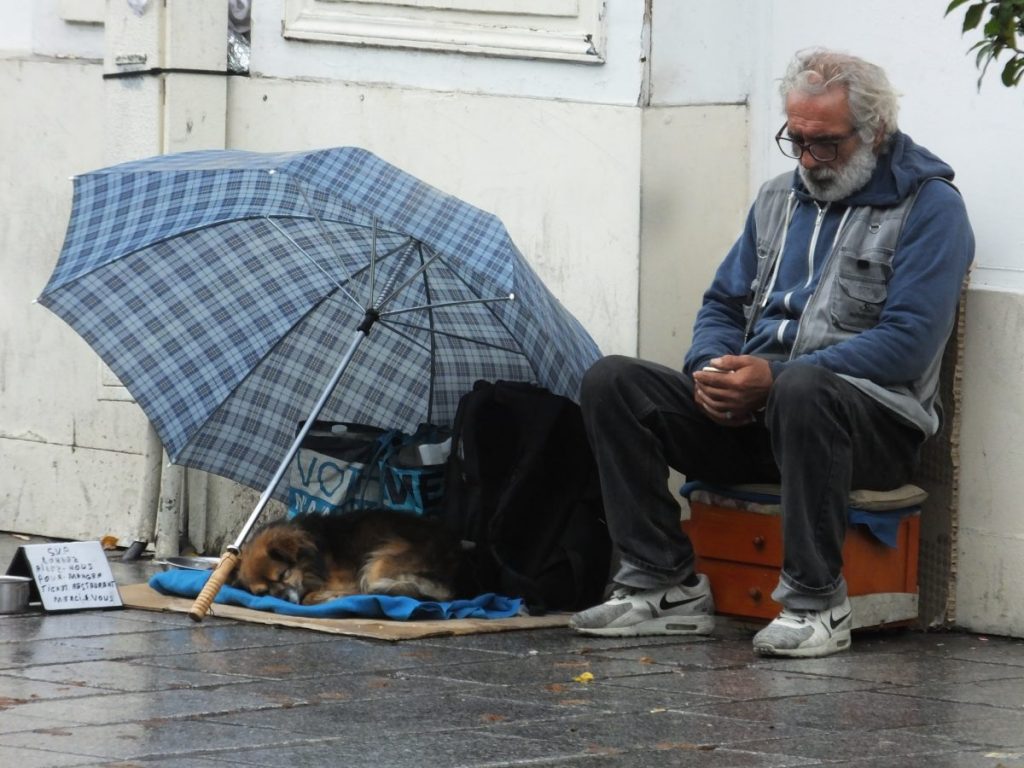 About three o'clock, we went to Le BHV, the large department store in our area, just for something fun to do that wasn't in the rain. While we were there, the sun came out and gave me a photo from up top to justify our light theme.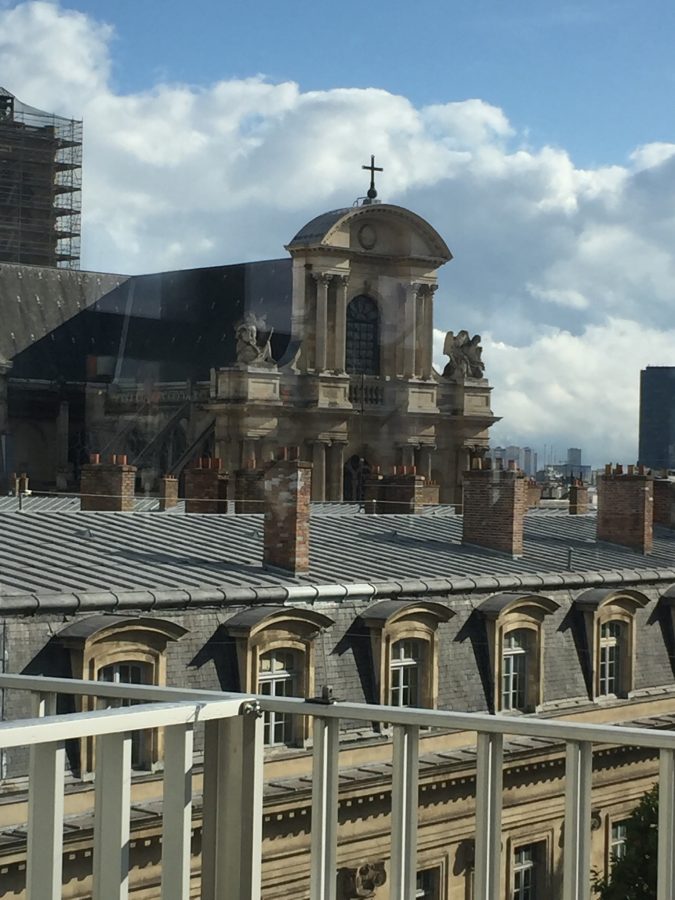 I also saw the largest mixing bowl ever! Only the French!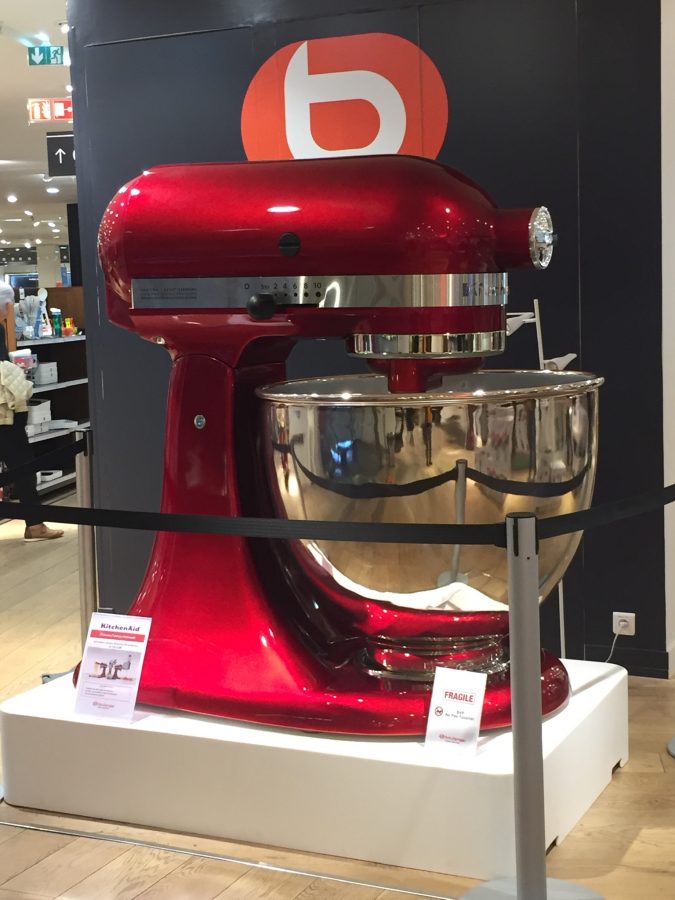 It's worth a mention about the new Paris newsstands which have been such a classic sight on the streets. Here's part of an article written by Danny Lewis for Smithsonian.com on June 8, 2016.
"Since the 19th century, many of Paris' newspaper sellers have operated out of streetside kiosks that look like they are straight out of a painting. The ornate newsstands have come to be an iconic symbol of the city for many Parisians, like London's red phone booths or New Orleans' lampposts. So it might not come as a total surprise to hear that thousands of Parisians are livid over the city's proposal to replace 360 of the old newsstands with modern, updated kiosks.
Paris' kiosks have been a beloved part of the city's street life for more than 150 years for good reason. The bottle-green buildings are covered in designs reminiscent of fish scales and are capped with ostentatious domes made to match many of Paris' green benches and public water fountains, the Agence France-Presse (AFP) reports. The newsstands have become fixtures of the Parisian landscape, and one would be hard pressed to find a tourist returning from the City of Lights without photo albums full of the quaint, historic buildings."
Here's the old followed by the new, and we're sorry for this change!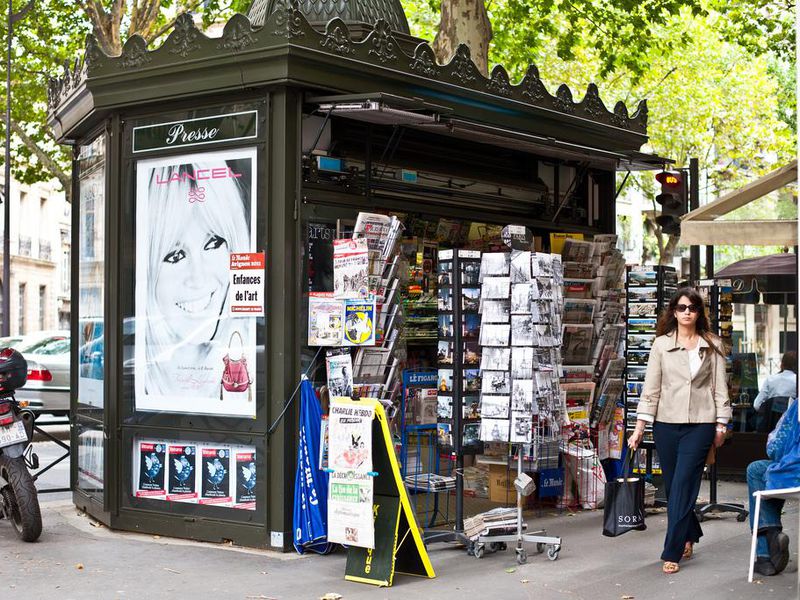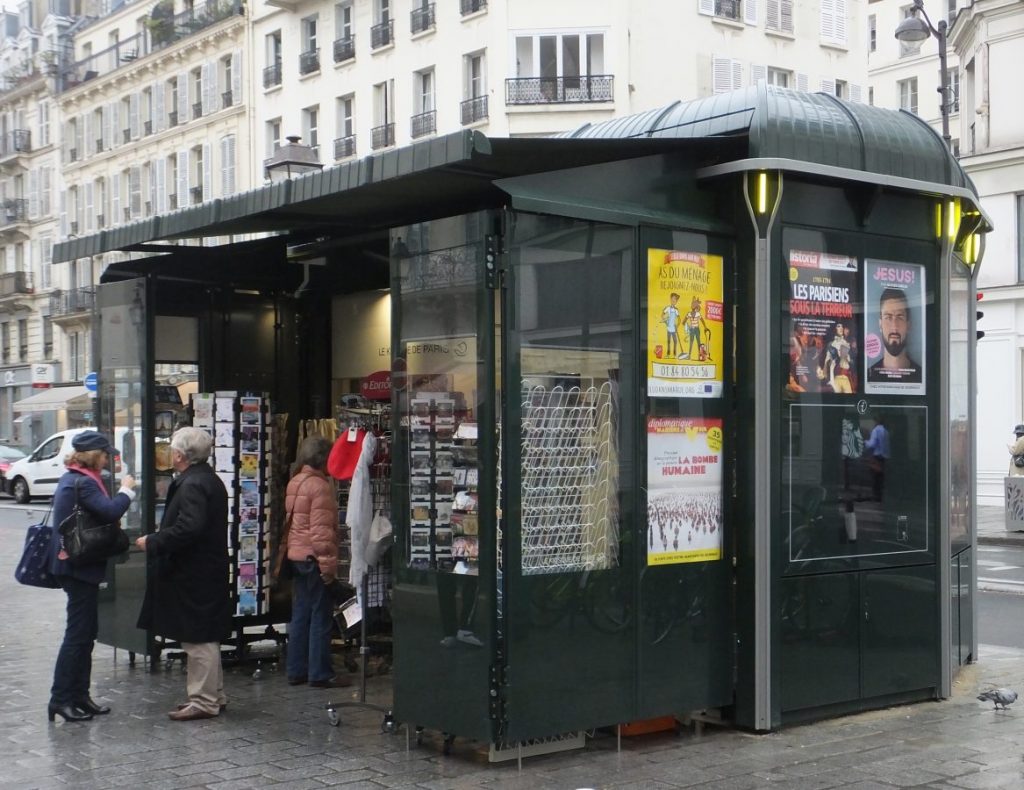 We met the Bilbros for dinner at one of our favorite spots on Ile St. Louis, L'ilot Vache.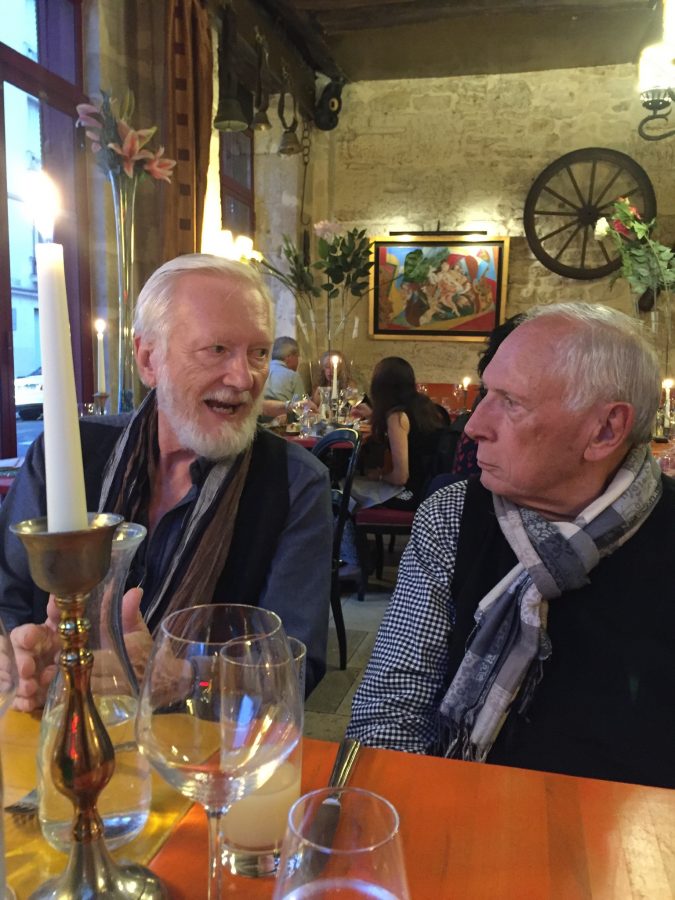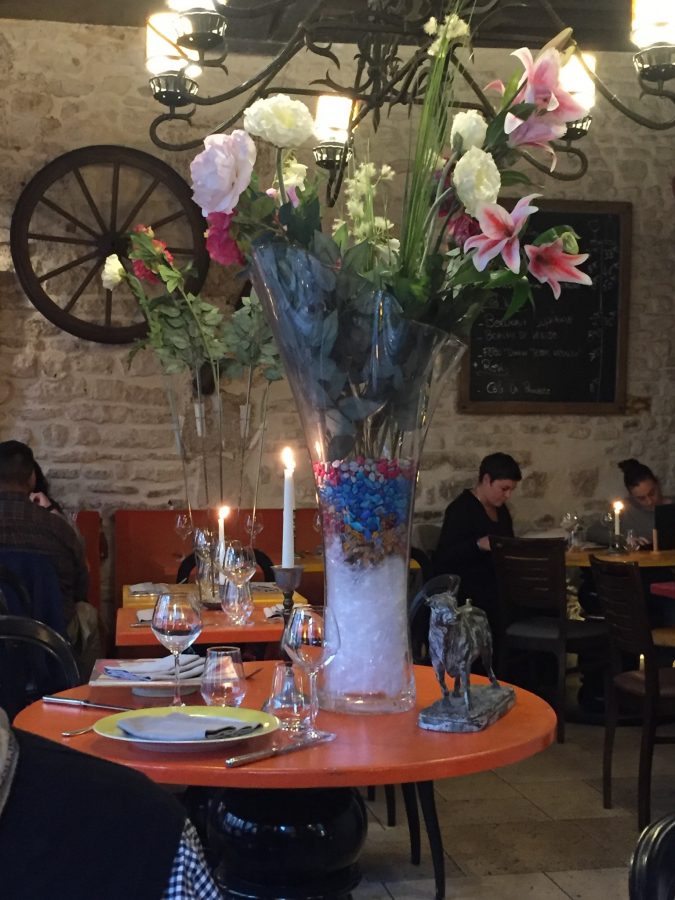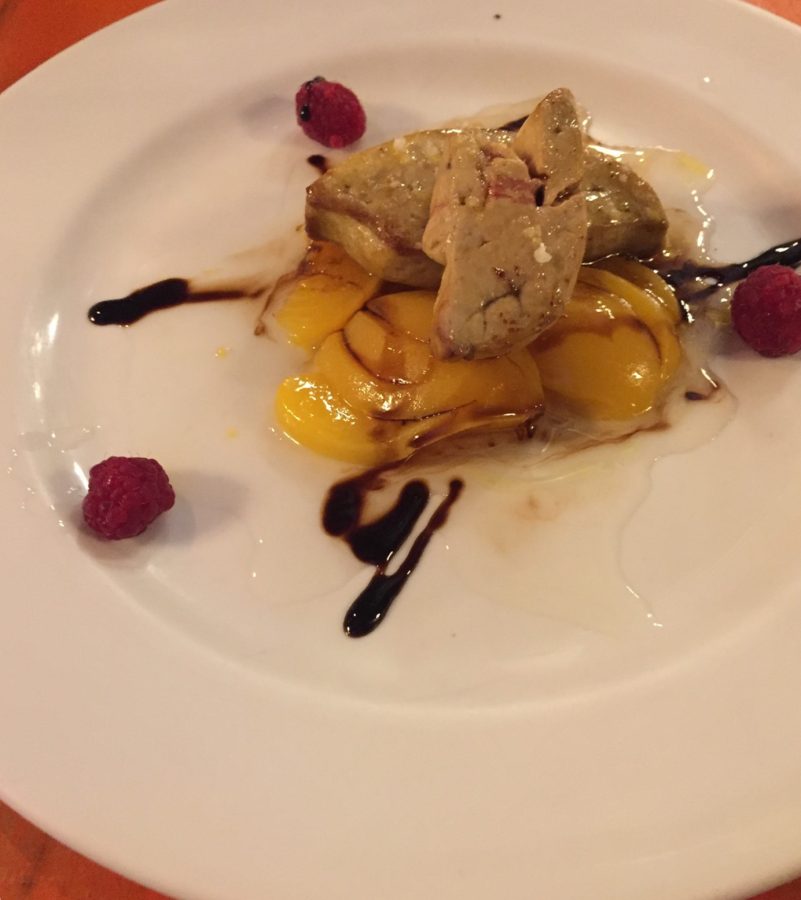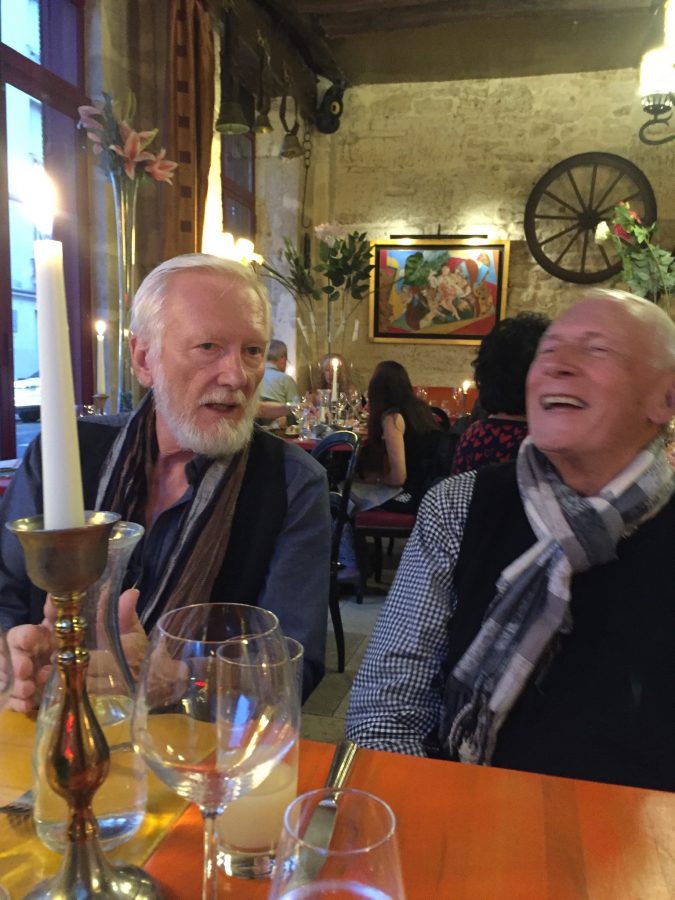 Our walk over and back to the restaurant finally blessed me with some  "light" photos. Enjoy!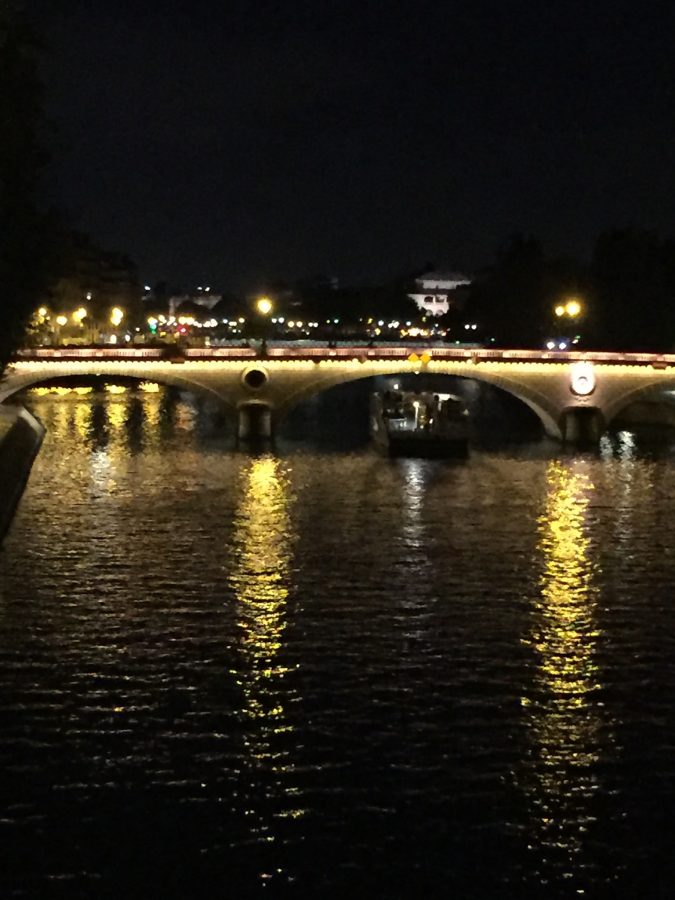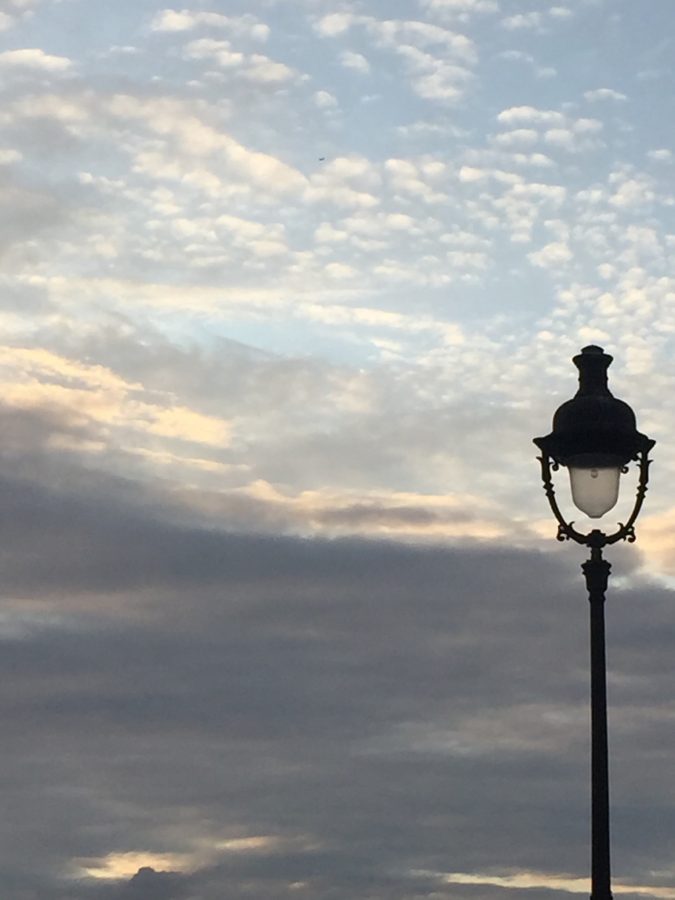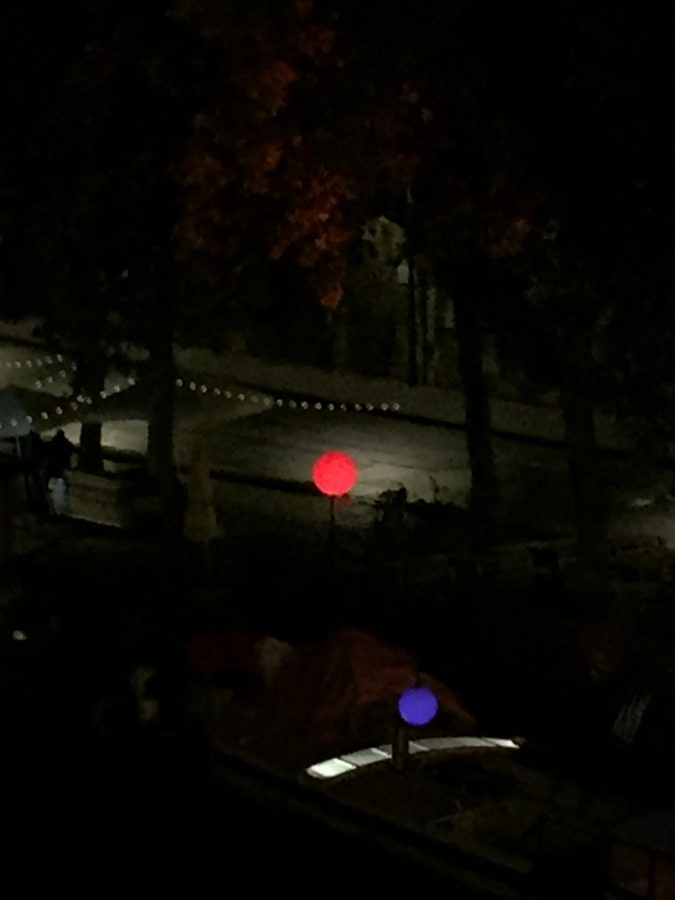 Thanks again for your very kind feedback and have a great day!
L & B