Bonjour,
In 1975, I was 28 years old, recently divorced, jobless and basically without a place to live for myself and my 3-year-old son. A dear friend stepped in and offered me room and board for a few months until I could find a job. My first job interview was at WHNT-TV for a typist position. I aced the typing test and was hired on the spot. The rest was history…as they say, blessing me with a 25-year career and the chance to eventually lead the station and a great group of people.
In the early years, I remember a teenage girl who came in just after lunch to type the next day's log, which is basically the brain of the television station. It was an arduous task before the advent of computers, requiring multiple copies with no errors. That young girl was Charla Bradford. Over the years, we have kept up with each others' lives, though never really making a connection.
Now she is Charla Owens from Jackson, Mississippi, and she and her husband Darren are in Paris for a week. What fun it has been to reunite with an old friend, make a new friend, and show them the Paris that we know and love.
We've been running all over the place, catching Christmas decorations along the way. One of our best moments was on Thursday evening when we decided to splurge with our "Thanksgiving" meal at a new spot for us called L'Avenue on Avenue Montaigne. It was fabulous…atmosphere, service, food. Unfortunately, the pictures did not come out because it was so dark! It is pricey but certainly one to put on your list.
We hope you enjoy the collection of other photos.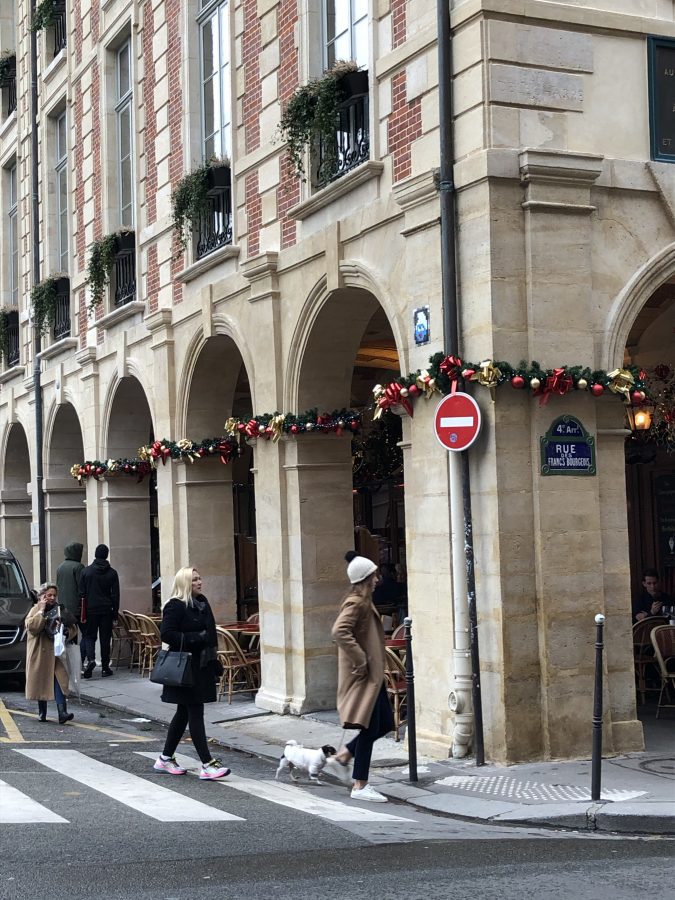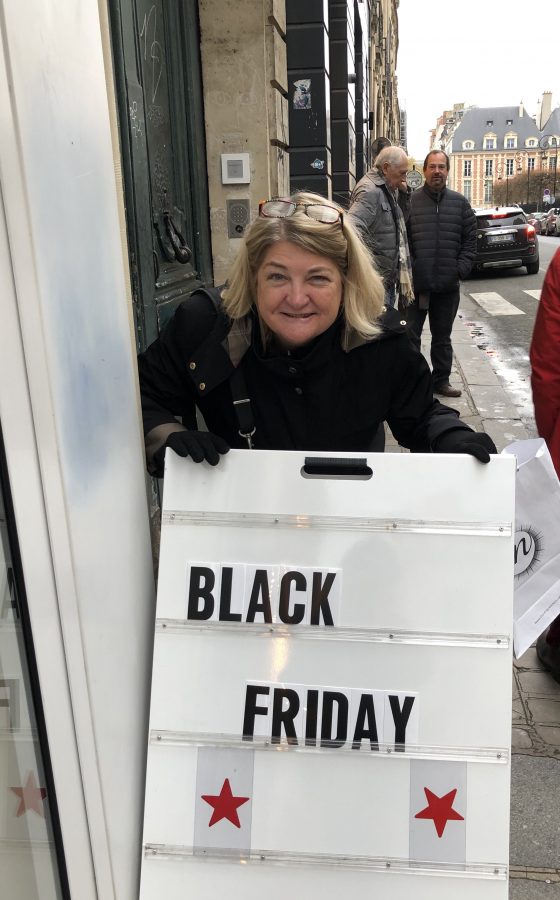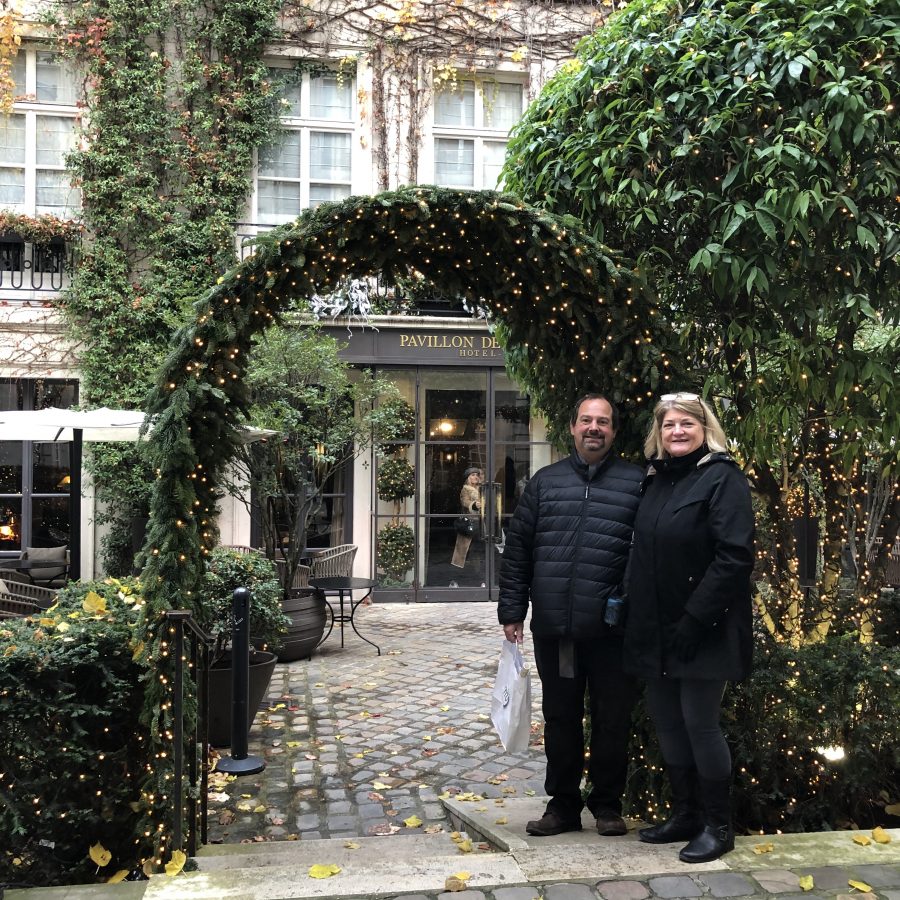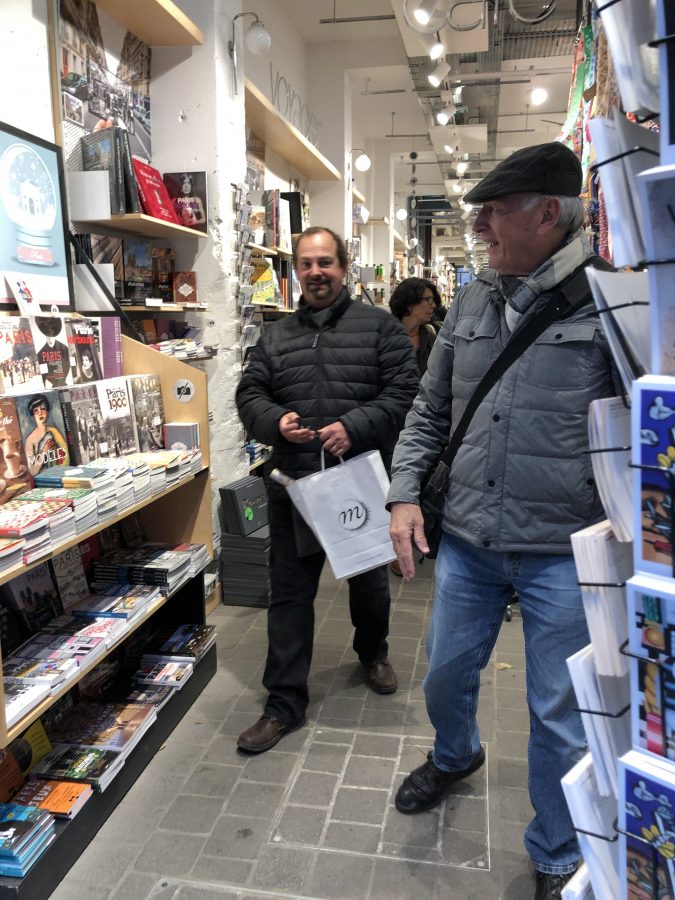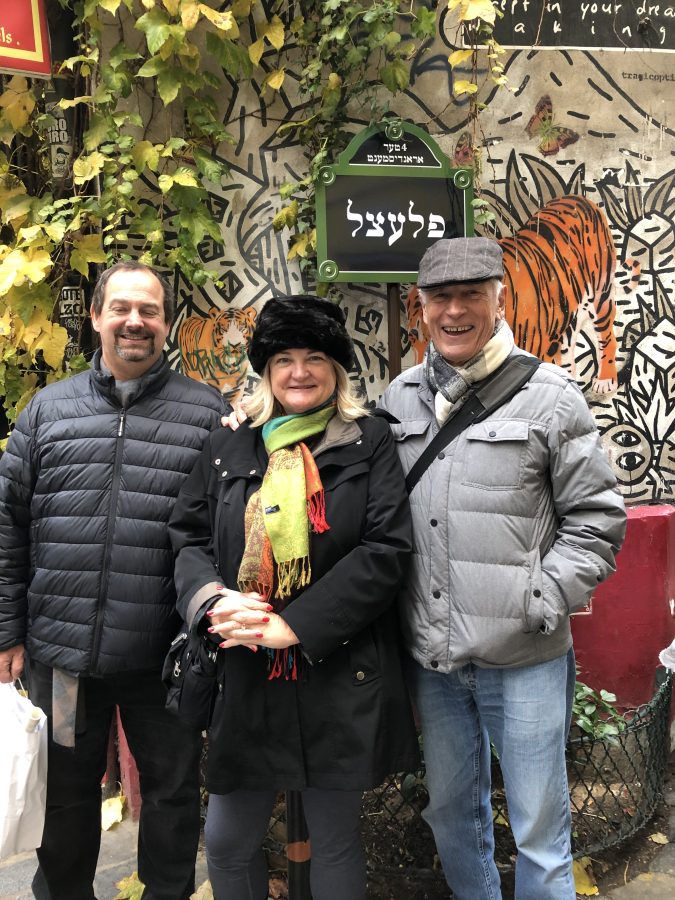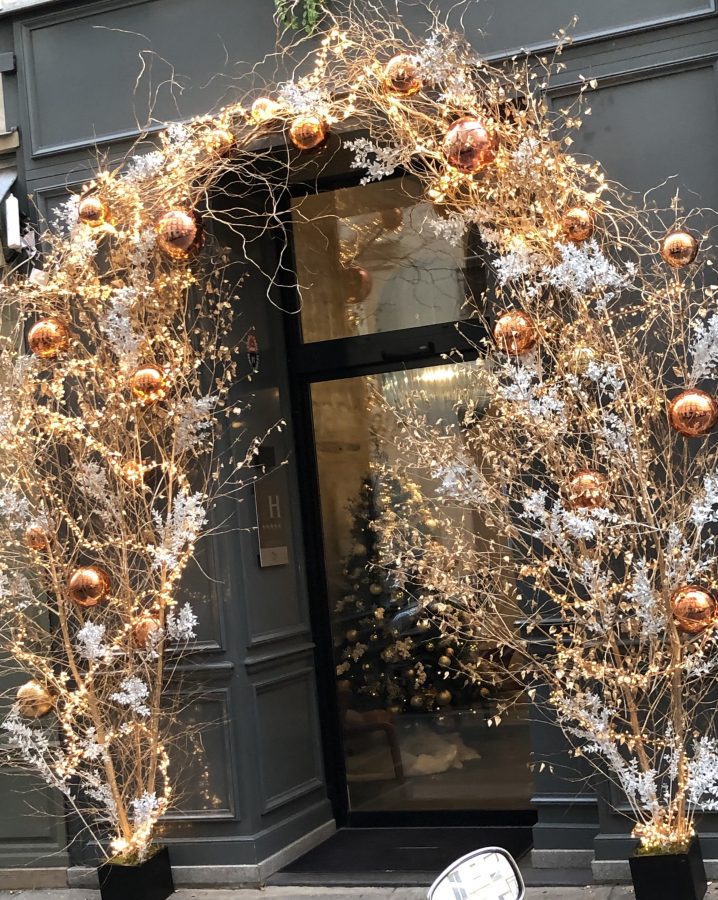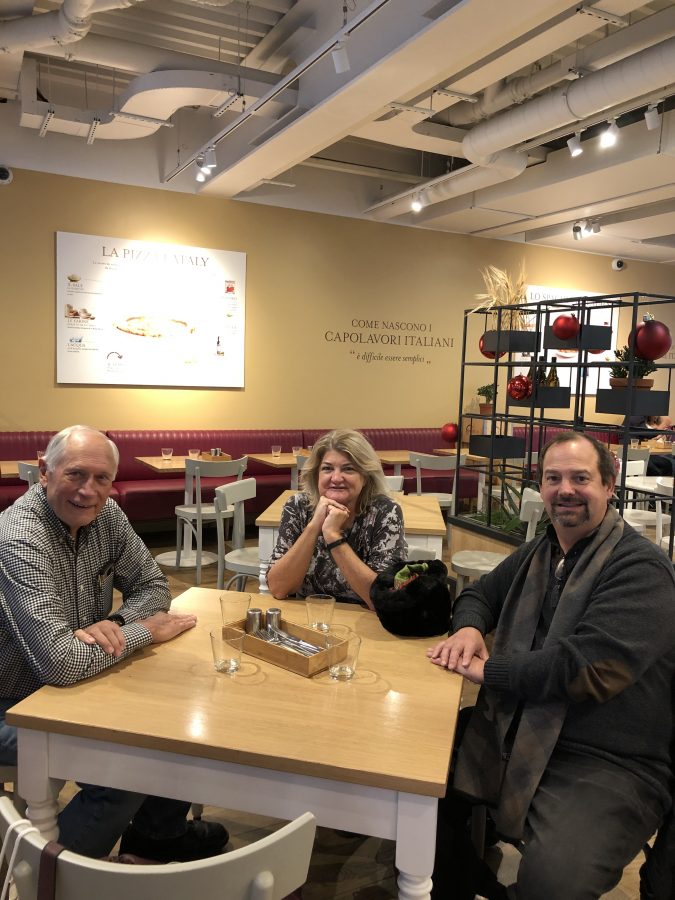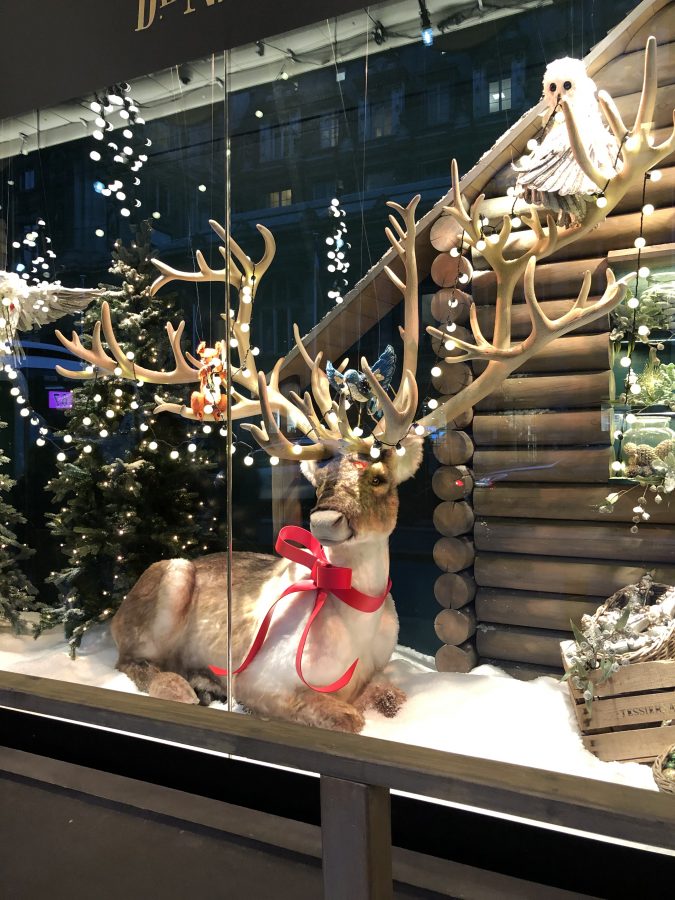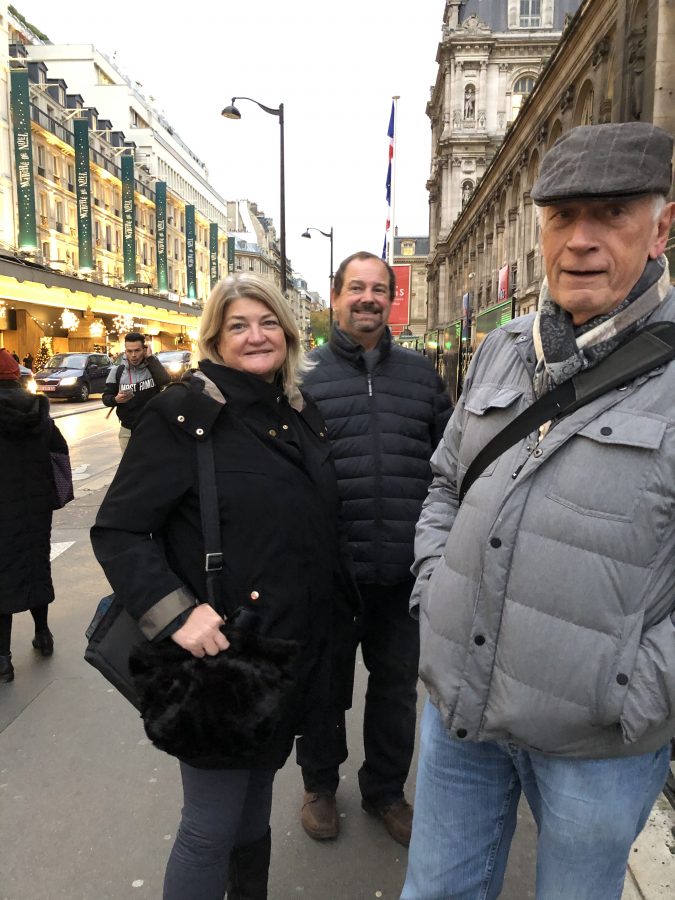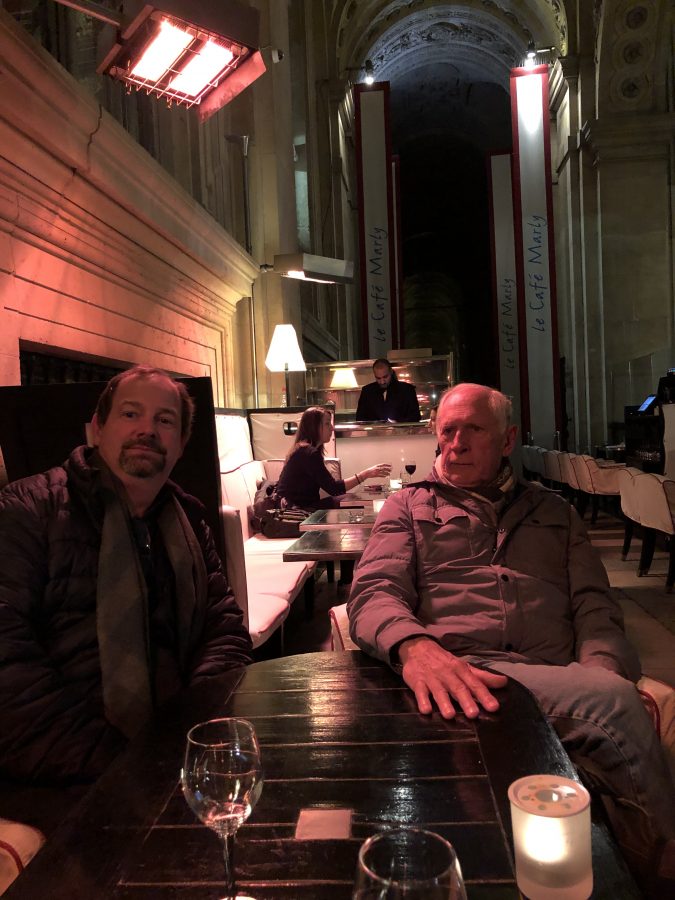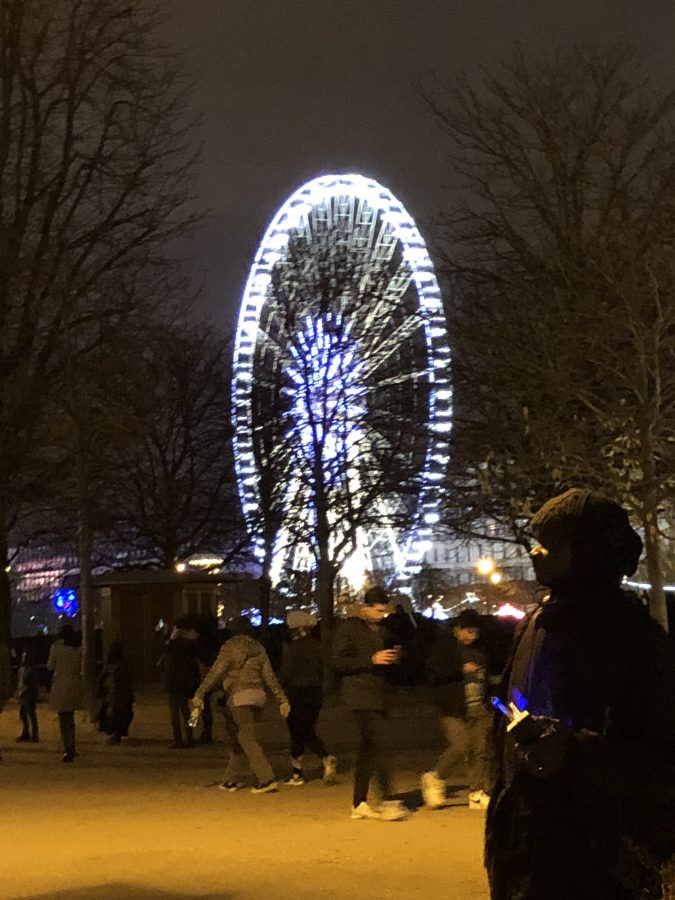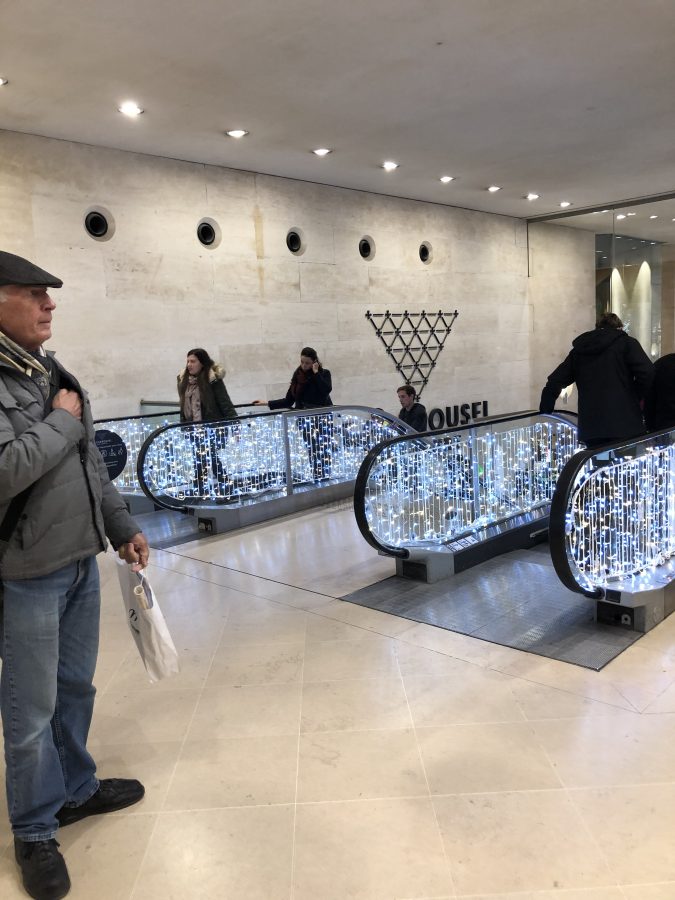 Unfortunately, the weather has been super dreary with rain, mist and gray clouds the entire time. And it's cold!
DON'T FORGET!  Sunday I will post our top 50 light photos which will be numbered. If you want to participate, please vote for your top five photos by number by leaving a comment on my blog, emailing me or sending a comment on FaceBook. I need your votes as soon as possible but certainly no later than Thursday morning. I'll post the winner on Friday along with my final summary blog for this trip.
As you vote, consider the artistic quality, the creativity, the editing, the imagination behind the photo rather than just the prettiest photos of your favorite places.
Hope everyone is ready for the Iron Bowl! Should be interesting this year! Just have to say Roll Tide!
À bientôt
L & B