Bonjour mes amis,
Yesterday was All Saints Day in Paris, a religious holiday of the Catholic Church to celebrate those who have gone before us and entered heaven. Many shops were closed in this remembrance, and traditionally people may spend time honoring loved ones in cemeteries and eating soul cakes.  This bite of something sweet is the origin of giving out candy at Halloween or the Trick or Treat custom. I found this picture of soul bread on the internet.
Our morning mission was likely thwarted because of this observance. Bernie has a dysfunctional hearing aid, and we went in pursuit of a hearing aid shop that might be able to help…only to find it closed. We walked a mile in the rain so we weren't thrilled.
Our usual go-to plan when rain is not our friend is a trip out to La Défense or the contemporary area of Paris, replete with shopping malls and skyscrapers as well as the Grande Arche. It's the contemporary version of L'Arc de Triomphe and in perfect alignment with it. Bernie managed to get just a few pictures outside as a moment of sun peeked through.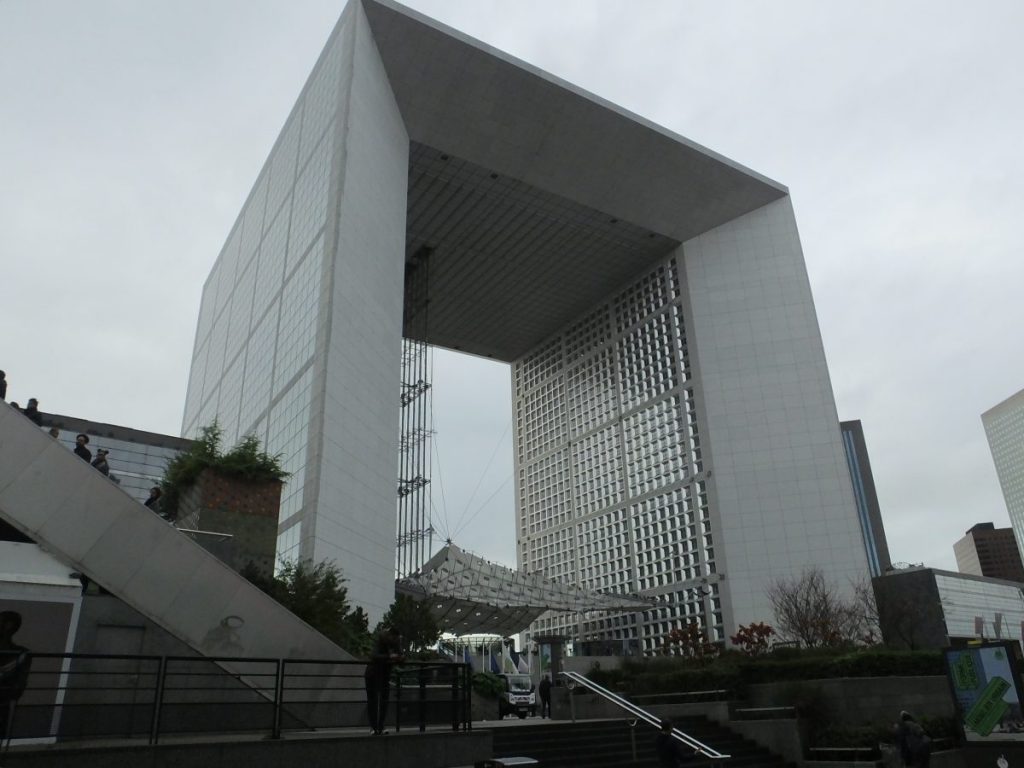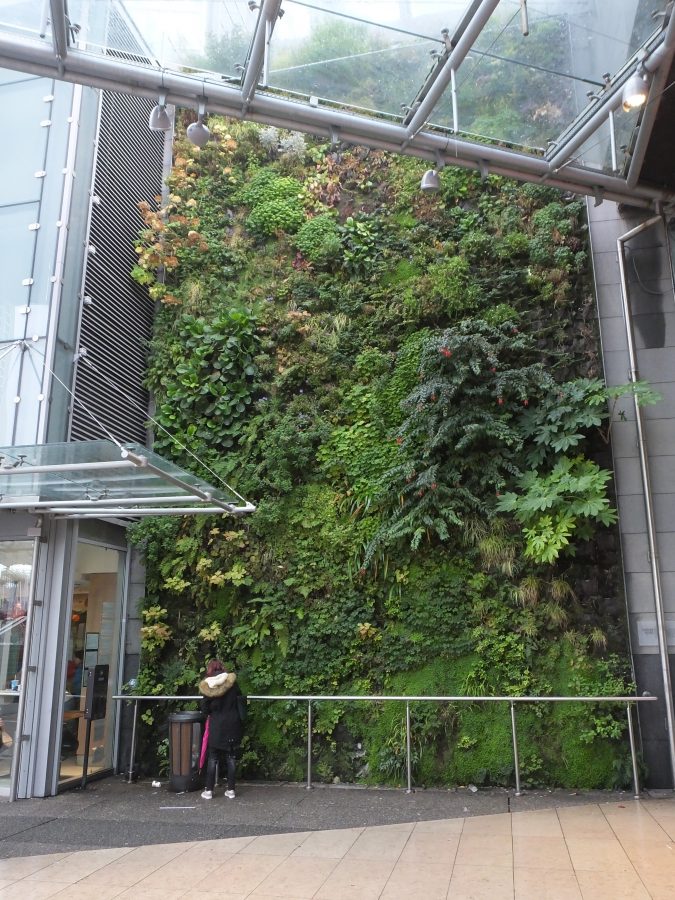 La Défense is the end of Subway Line 1 which is significant in making my point about the rain. After getting into our subway station at St. Paul, we can be free from the rain for the remainder of our outing, staying underground and inside the entire rest of the time. The huge shopping mall is called the Four Seasons. It's massive, confusing, but did net us our four new chair cushions. We found a store called Castorama which is just like a Home Depot or Lowe's. Got all four very nice cushions for 16 euros. It pays to shop!! Here's a look at the interior of the shopping mall. Sorry, it's the best I can do on such a rainy day.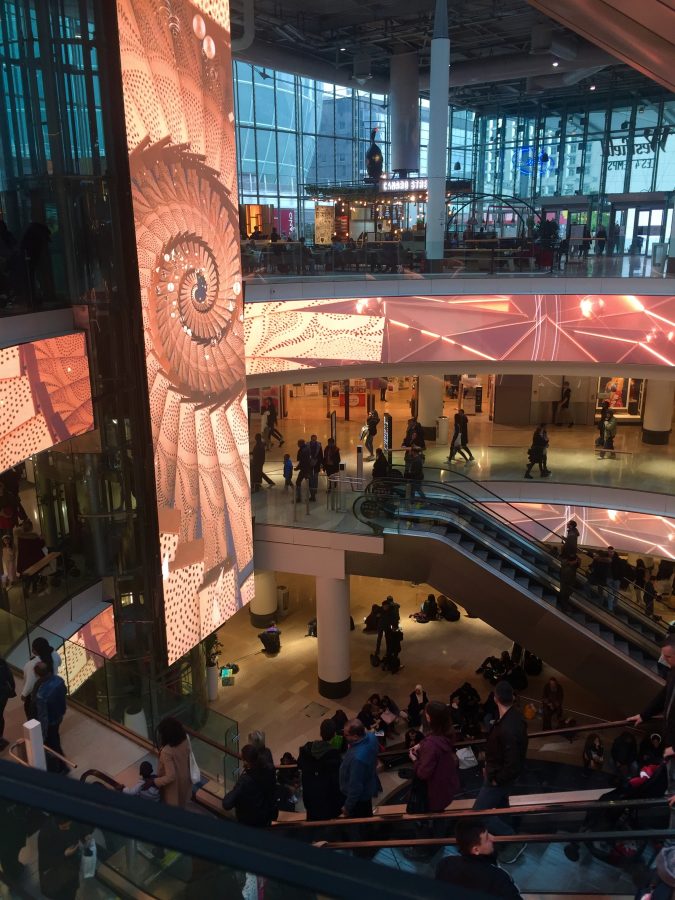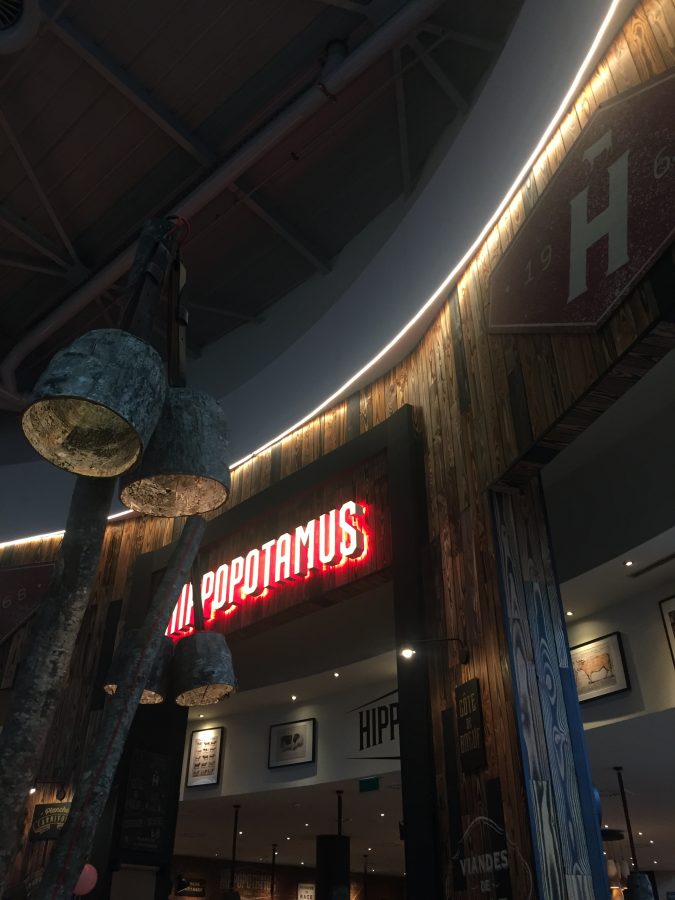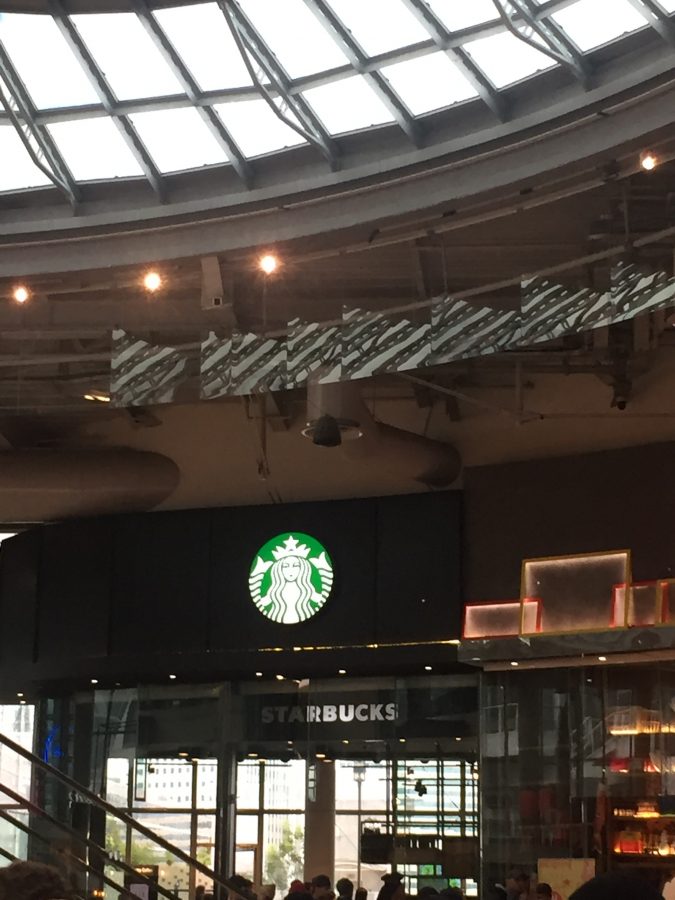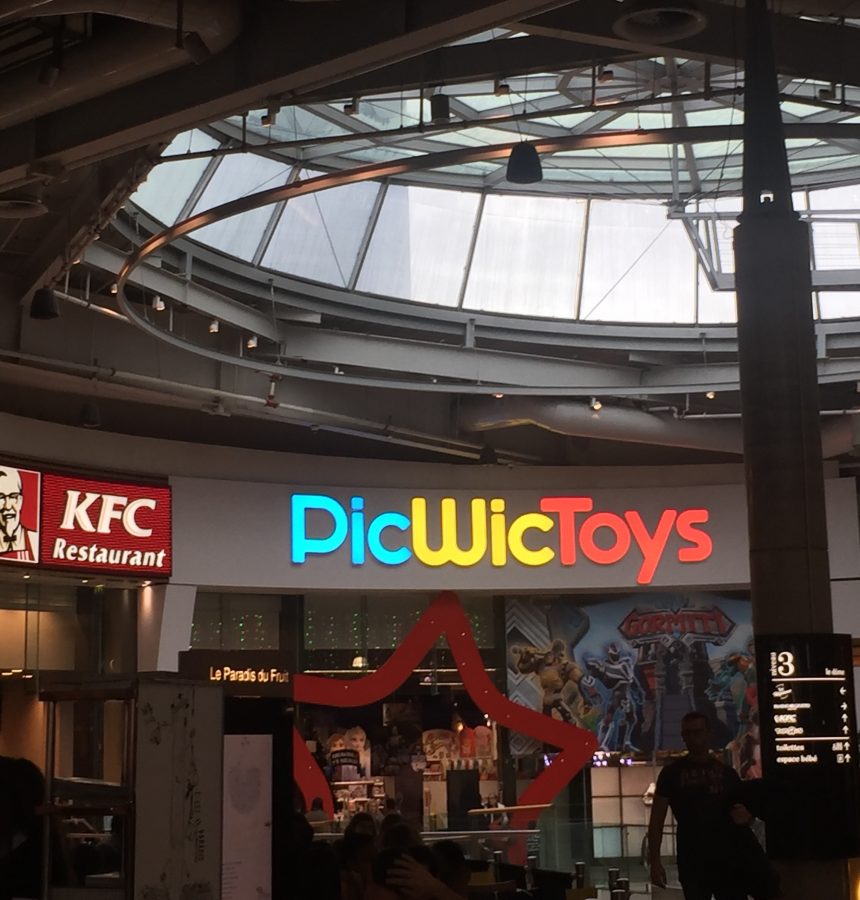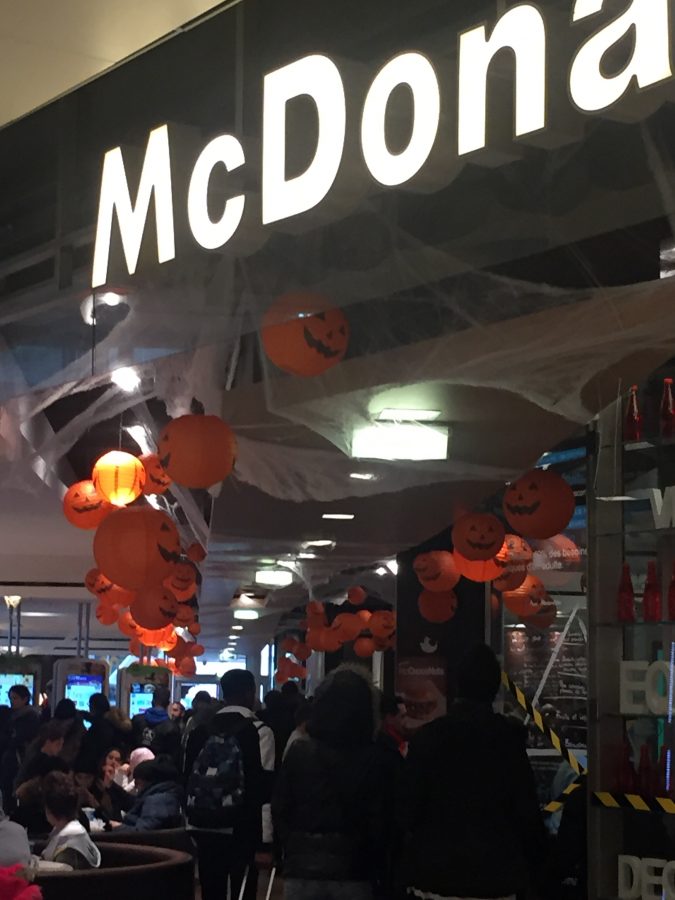 Perhaps because it was a holiday, the place was jammed for early Christmas shopping. Remember this as a fun, interesting place when the Paris weather is bad for just the cost of a subway ride.
Today we greet Charles and Judy Gattis at 9:30 at their hotel off the Champs. We're hoping for just clouds without rain and ready to don our black hats!
Have a nice start to your weekend,
L & B