Happy weekend to all of you!
I can tell that summer has arrived as I'm sensing many of you are busy with summer travel and side trips to fun places.  At least I hope so. Happy Father's Day tomorrow to all the Dads!
This morning was laundry day for us in our new apartment which has a washing machine!  We met Bernie's son for lunch at a classic Paris restaurant in La Place des Vosges called Ma Bourgogne known for its tartare du boeuf. The clouds were beginning to gather for the anticipated afternoon rain when we split up.  James and Stephen were off to St. Sulpice, and we decided to investigate the area around Iéna, looking specifically for the Shangri La Hotel.  After a wrong turn, and many steps, we finally found our new destination.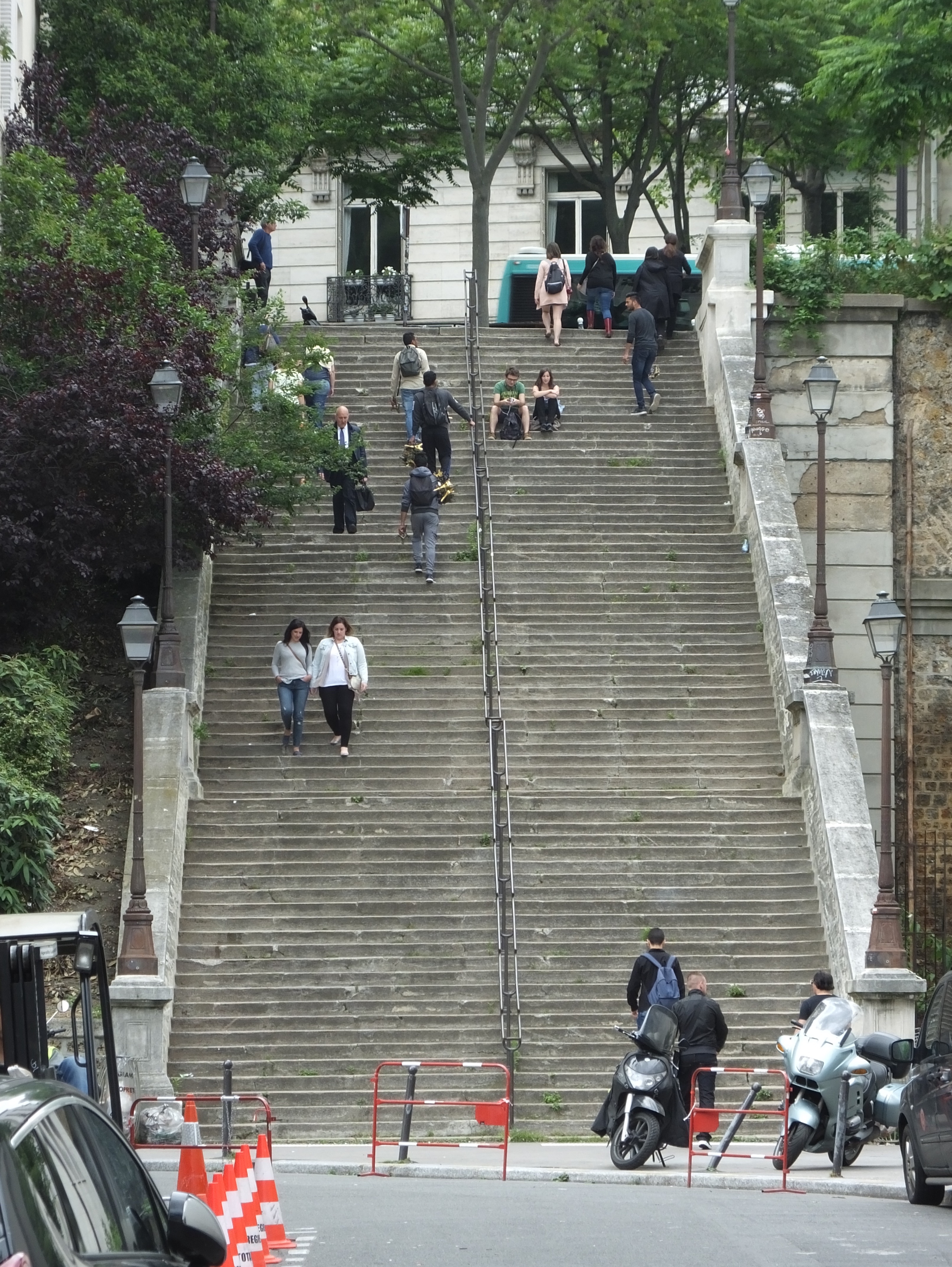 The Shangri La was new to us and we were not disappointed.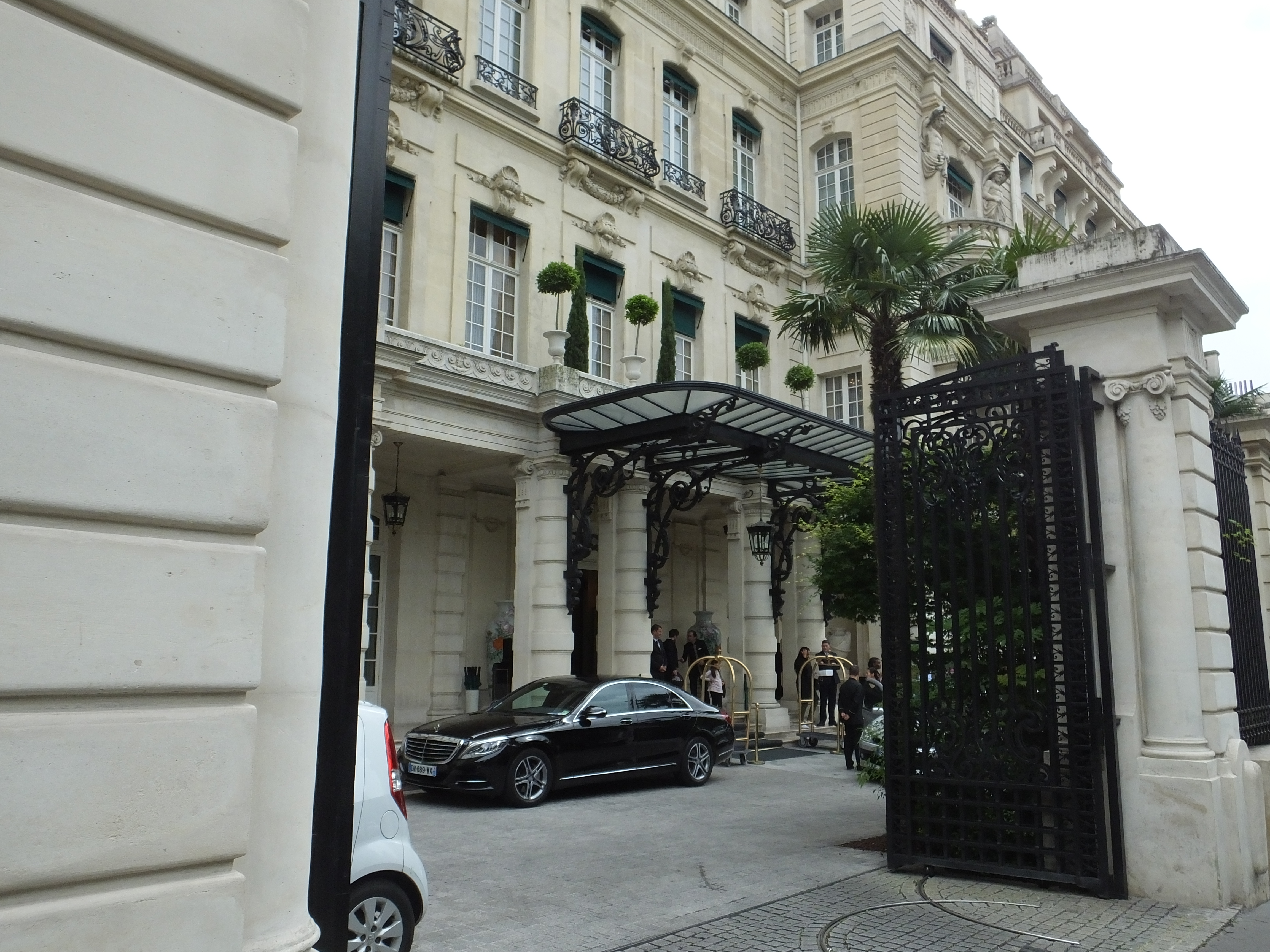 It is lovely and indicative of a world of travel that we can only dream about. Once again, we had no difficulty just walking in and went straight to the lounge area and ordered some refreshment. Here are the 30€ snacks with a tri-pronged toothpick which was kind of neat.  I had a Perrier and Bernie, his usual Pernot or anise drink.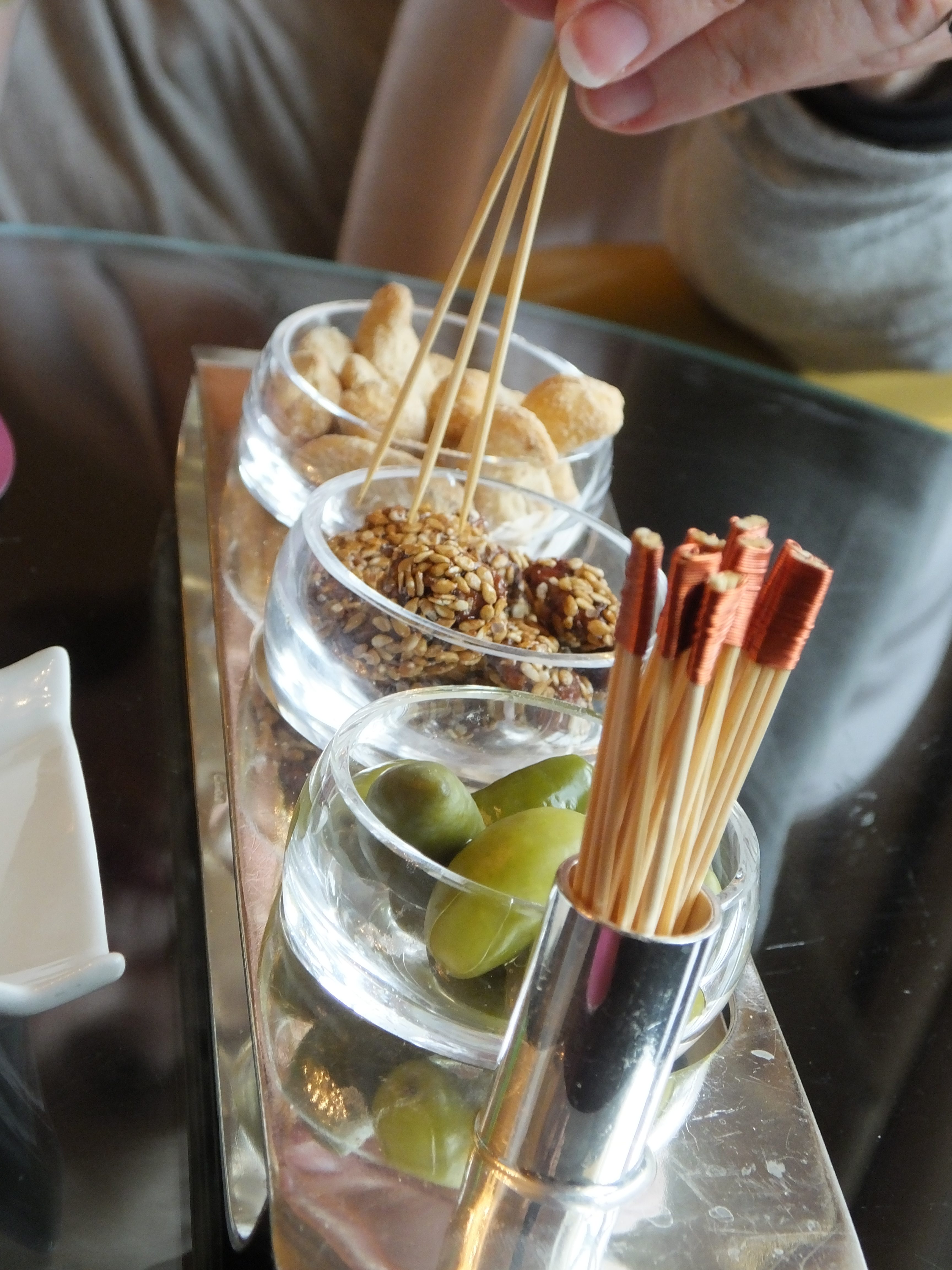 Hope you enjoy the rest of the photos.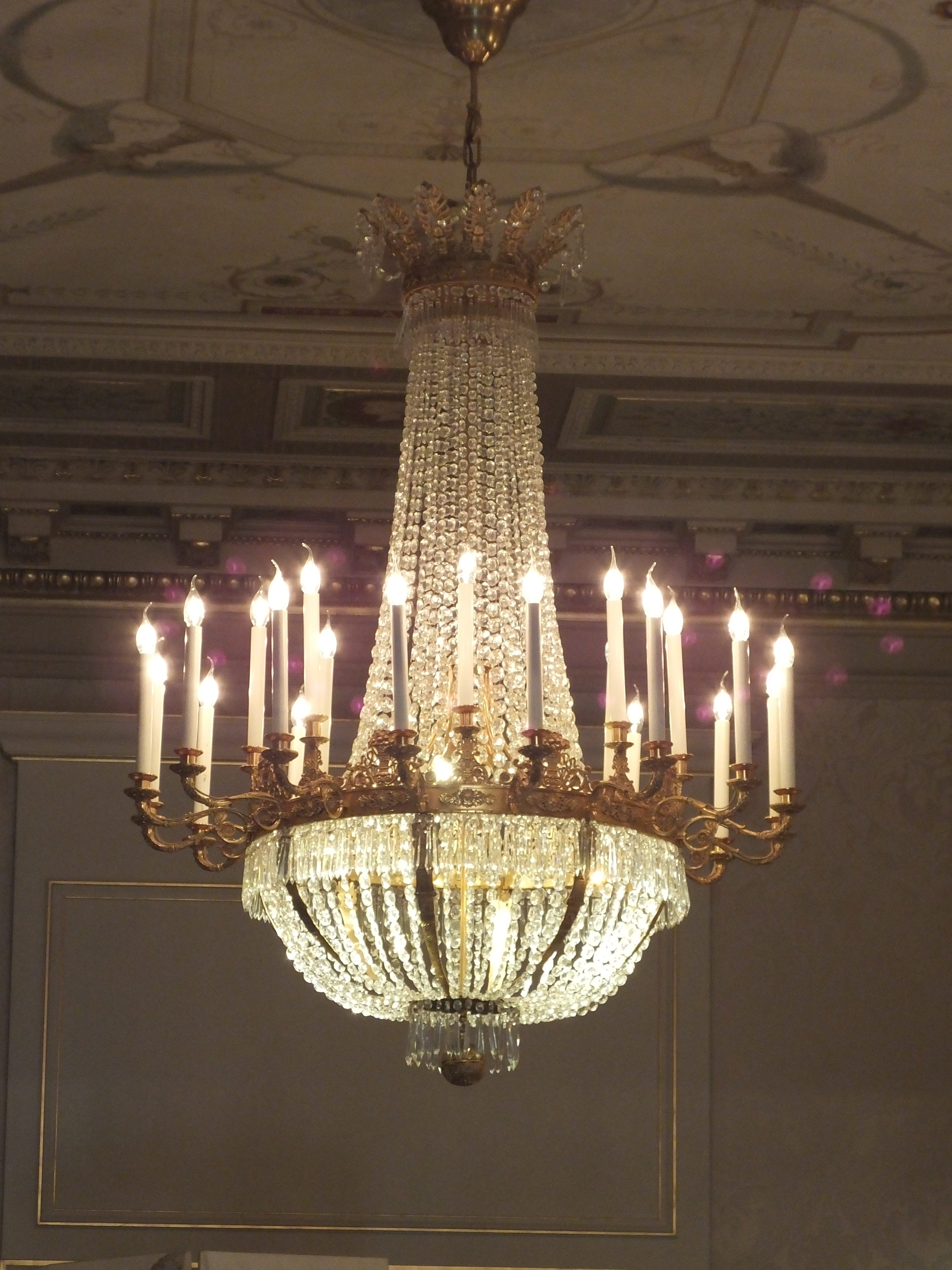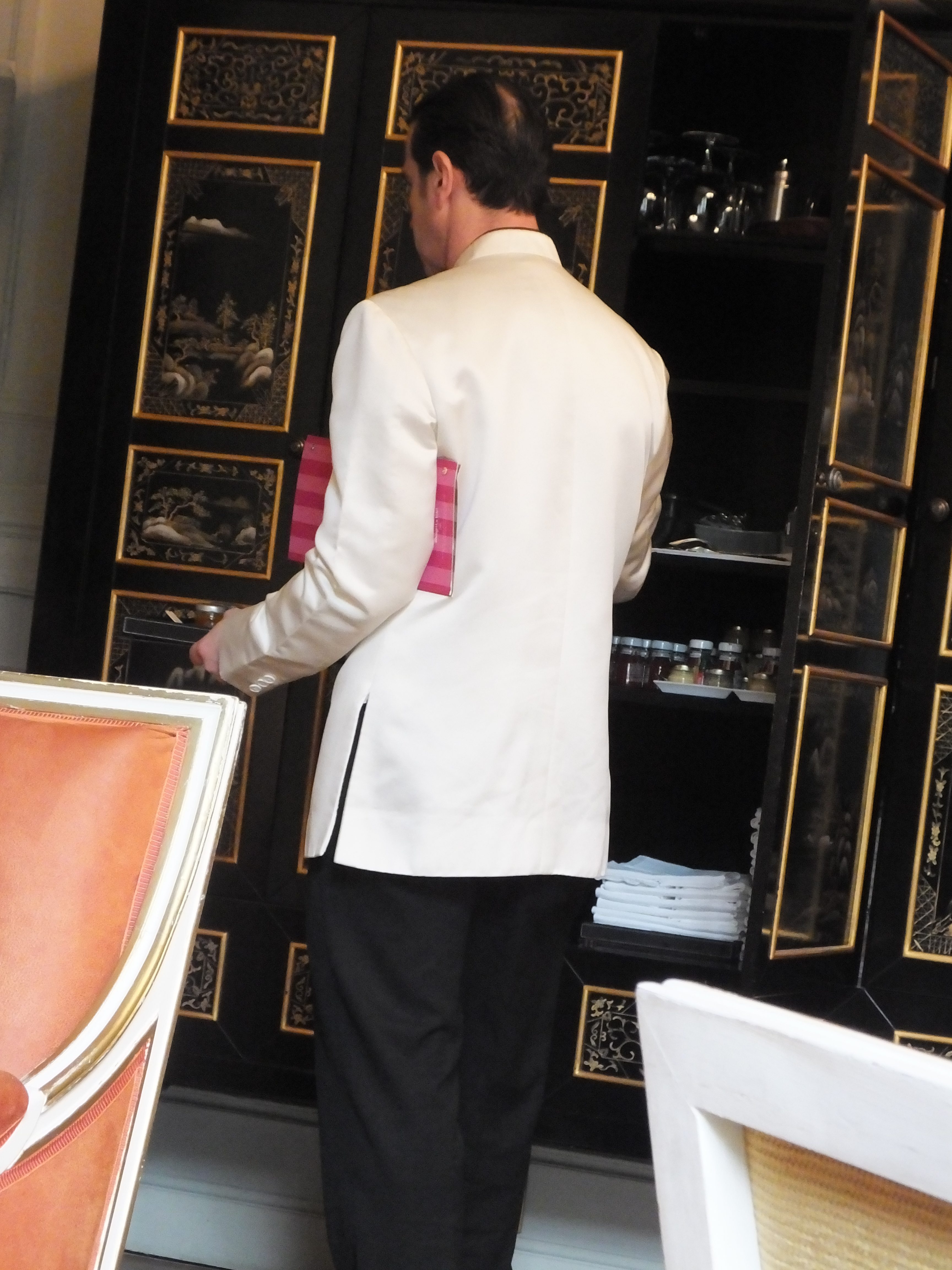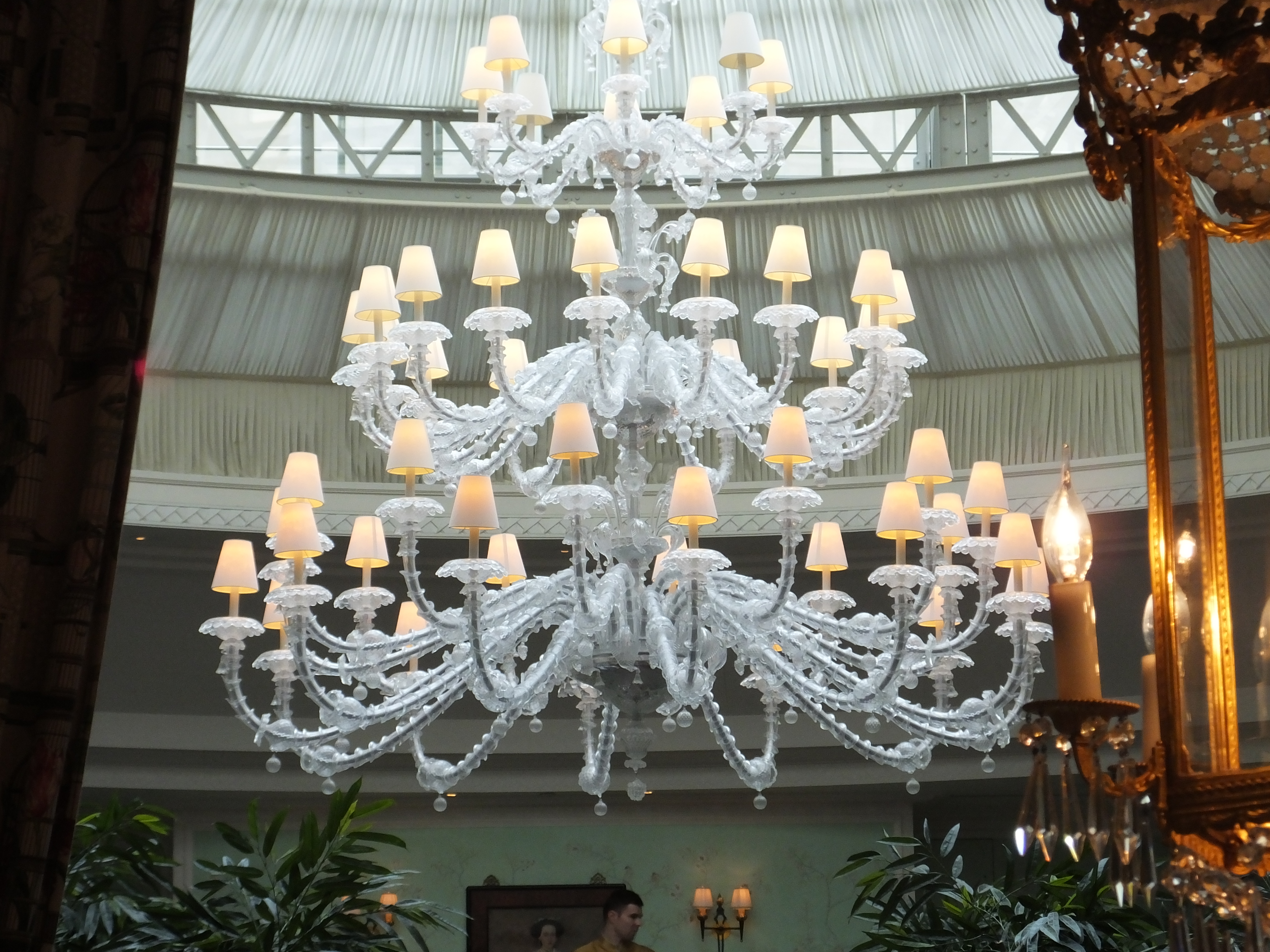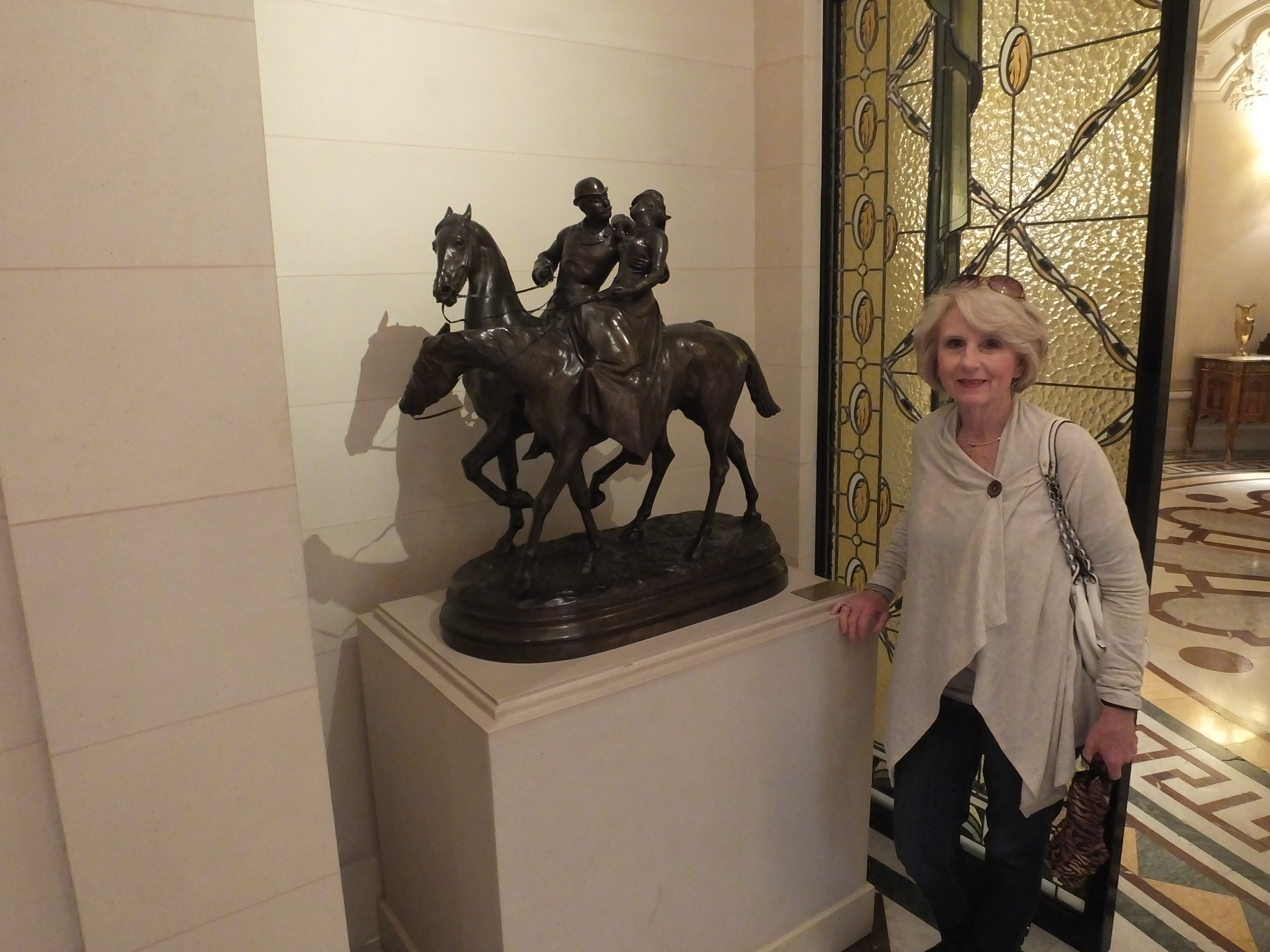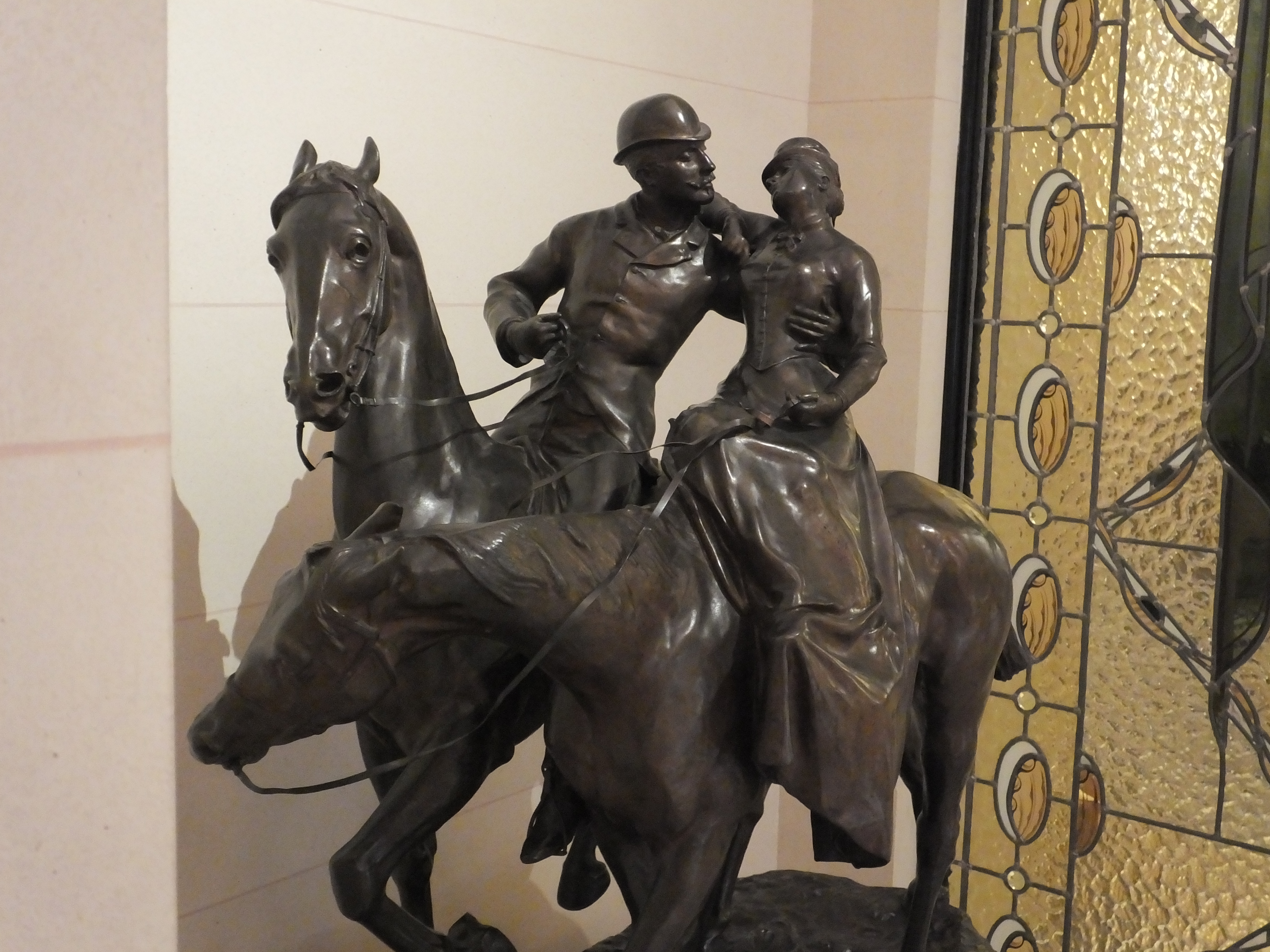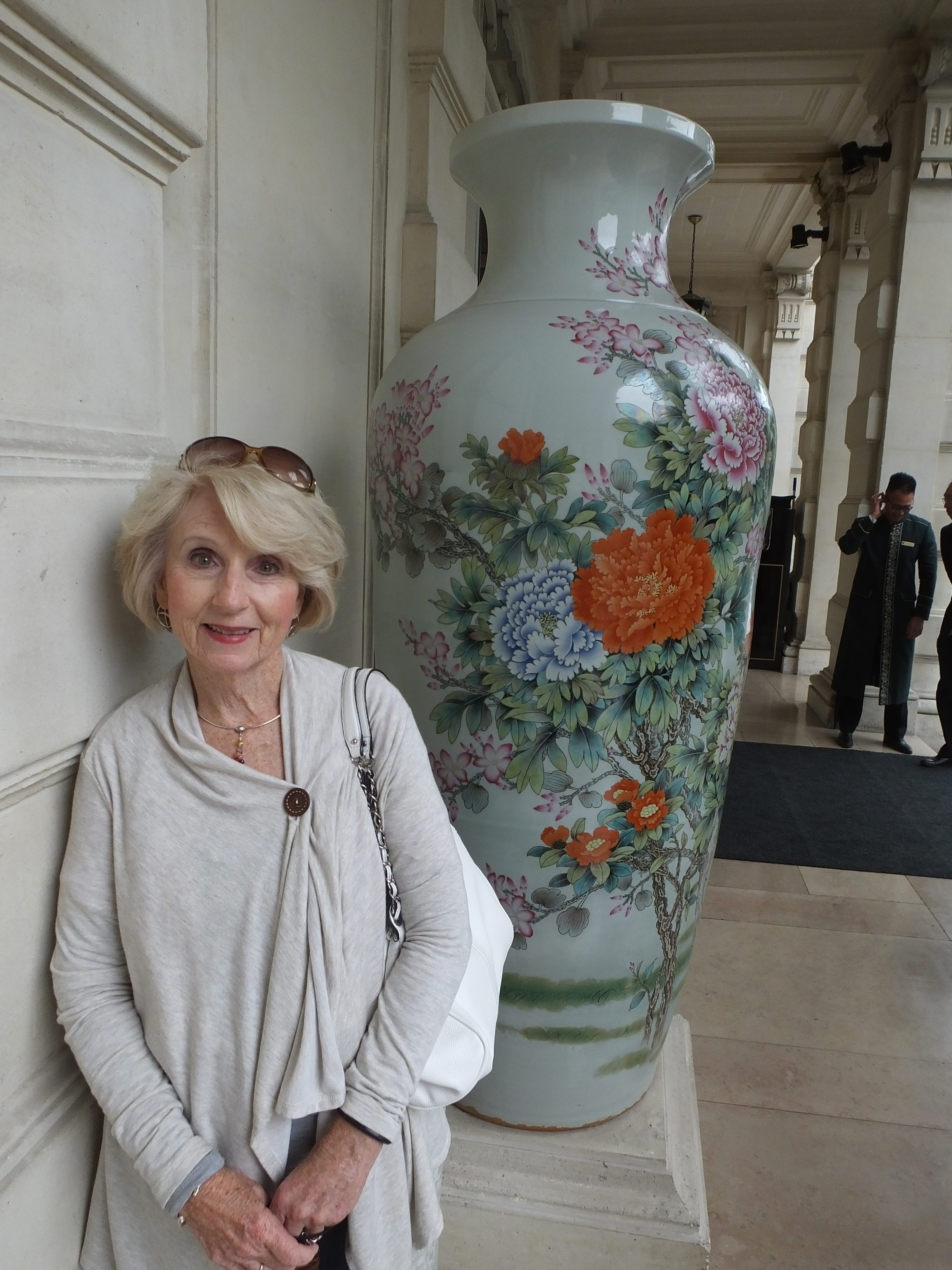 Lastly, here are today's café chairs.
I have tried including much larger pictures in the blog for your ease in viewing.  Please let me know if this creates any issues and if you like it better this way!
A bientôt
L & B