Bon Dimanche!
Our visit extraordinaire comes to an end today. Sharon and Johnny Tyson left via taxi at 6:50am for the airport, and Dennis and Jodie Clements will depart in their taxi about 3:30 for Barcelona and another 12-day round of touring and cruising. BUT not before we whisk them to a church service at the lovely American cathedral of Paris. Jodie loves to squeeze every drop of possible fun however she can.
Wow, what a busy and nearly perfect ten days we've had together. The weather has been gorgeous, avoiding those heinous hot, hot temps which bring all enjoyment to a halt. We've eaten great food, laughed until we've cried, and forged some lasting memories. But we are all a little tired… "on est fatigue!" I'm so proud of Sharon who has kept up with all the walking and step-climbing. Paris is not an easy city!
Our last two days together were spent on the Left Bank starting with a visit to Notre Dame, then across the river to the Shakespeare book store, St. Julien de Pauvre, rue de Huchette, the fountain at St. Michel, Boulevard St. Germain des Prés, lunch at Le Procope, the Luxembourg Gardens, Eglise St. Sulpice, and for Jodie and Dennis, the Cluny Museum with Roman ruins and the Unicorn Tapestries.
I told all of them that I was going to make a list of everything we didn't see! We scratched what I call the "tourist surface" of Paris, but the second and third levels are luscious and remaining for other visits. It takes years to see all that Paris has to offer. Hope you enjoy the photos which are a combination of everyone's efforts.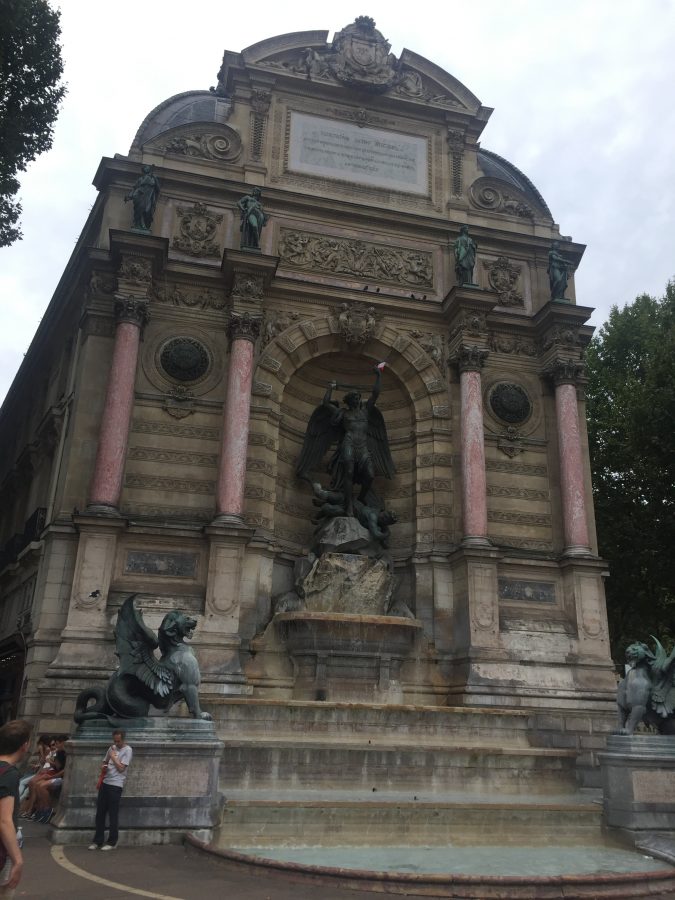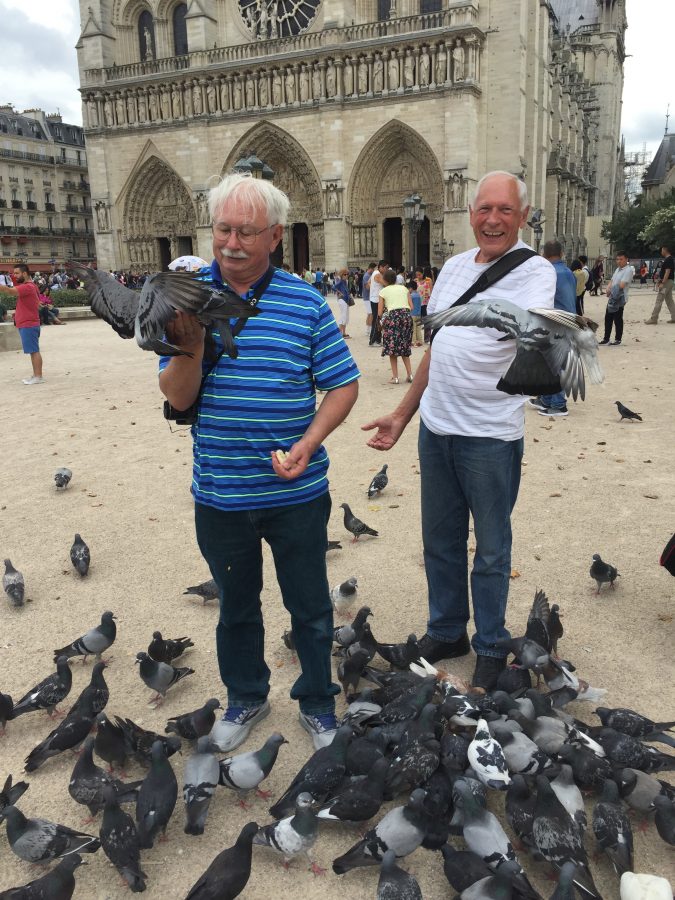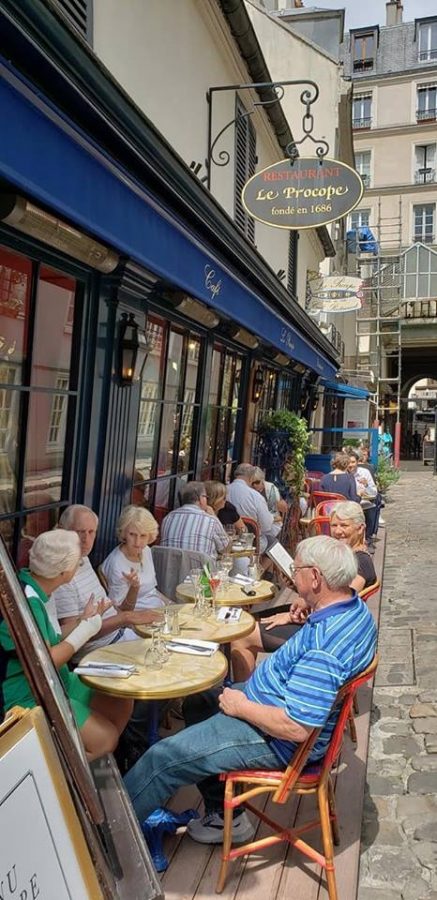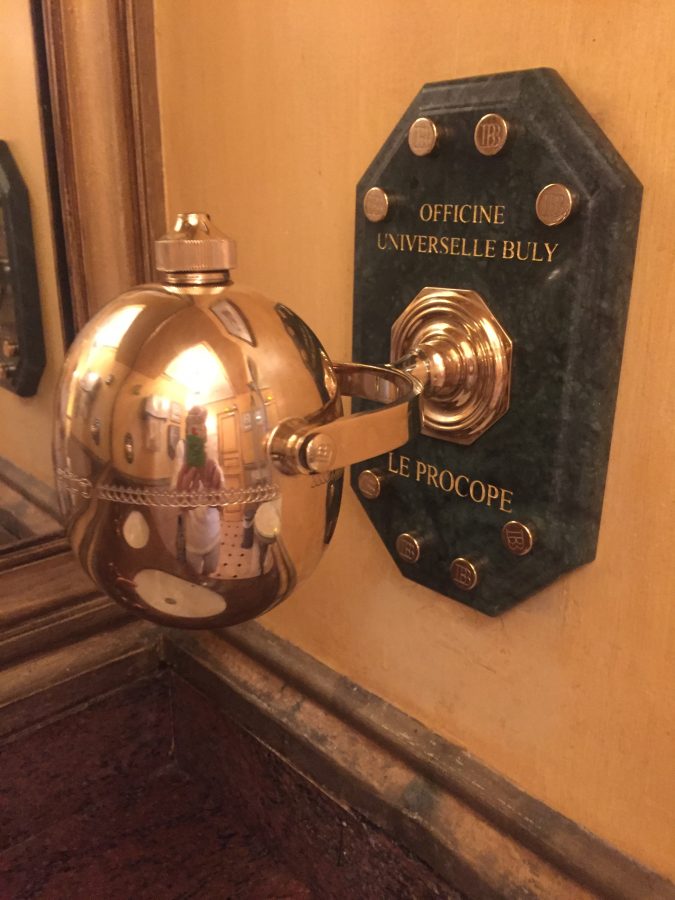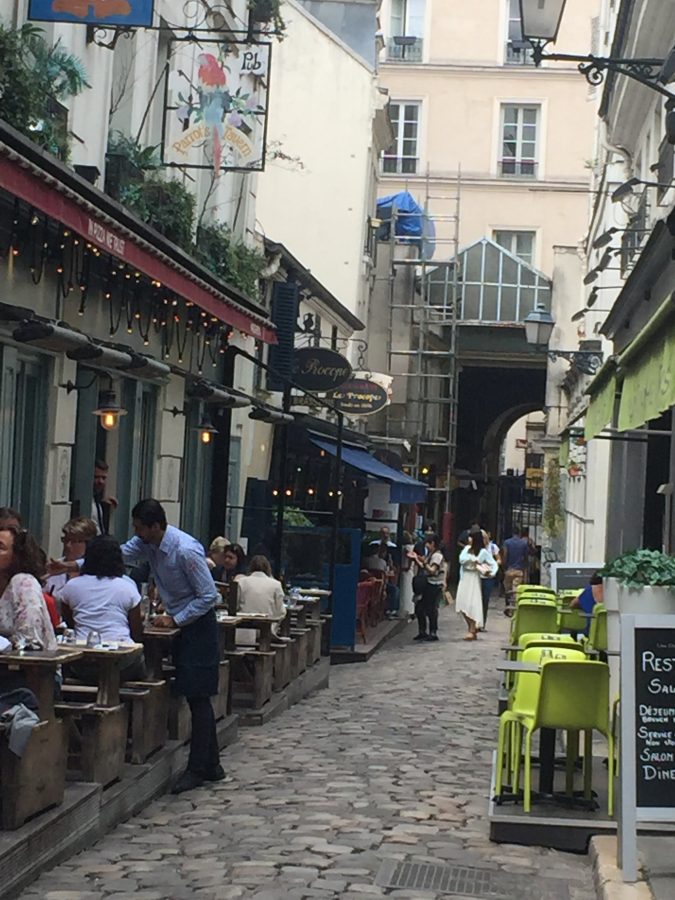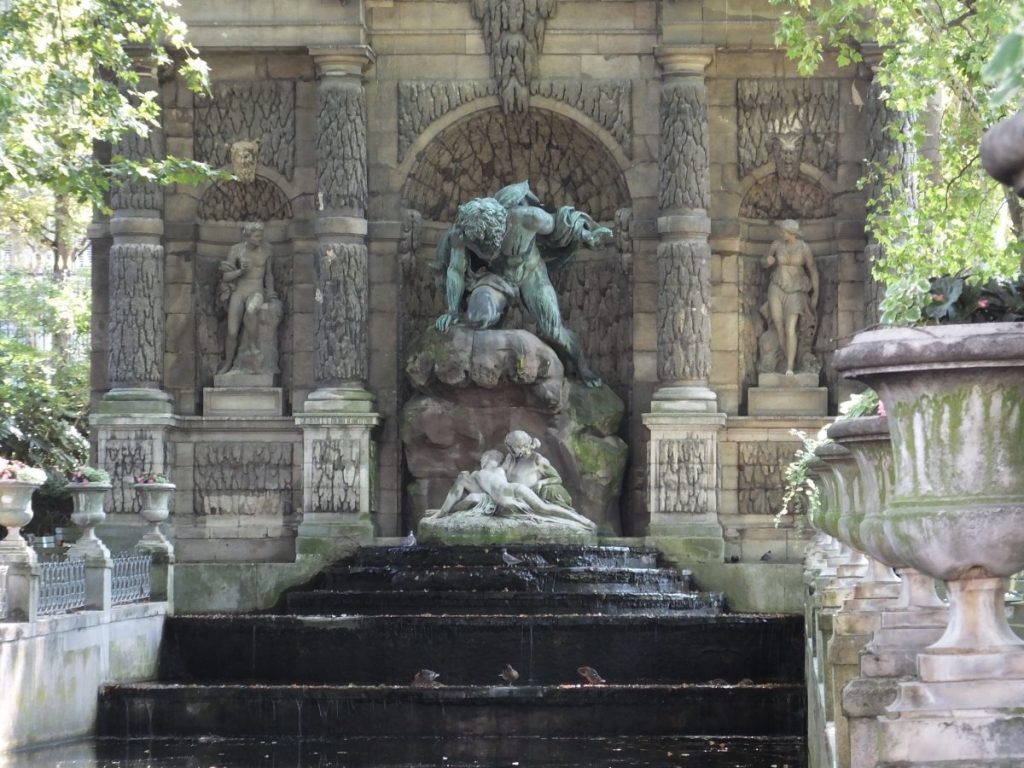 Dennis had some great additional shots from the Luxembourg Gardens but they will not load into Word Press which is what I use for the blog post. Too bad!
The street scene of the day was this most interesting chandelier inside a store on Ile St. Louis.
Well, that concludes our "Grande visite" and surely hope you've had some fun with us. This afternoon we're looking forward to relaxing and watching Le Tour de France when it departs from a bridge we have seen near Montpellier…Le Viaduc de Millau.
L & B