Bonjour,
Yesterday, August 15, was a national holiday in France, Assumption Day, which in Roman Catholic tradition is when Mary, the mother of Jesus, was taken bodily up into heaven. It is a day of obligation for Catholics meaning they must attend Mass or face going to hell! Louis XIII declared August 15 as a holy day in gratitude for the birth of his son Louis XIV who became the influential Sun King. Bernie was raised Catholic so he's my major source of information!
Given that it was a Monday (which is always a day when many shops are closed), a national holiday and a bit cooler, the streets were quiet. Rain for three days which was in the forecast did not happen, but the high was only 80… a pleasant difference for us.
We had finished with laundry and took the opportunity to do a little cleaning. Yes, daily chores happen here just like at home. Because we are on a very busy boulevard, the grime and soot from traffic finds its way onto everything in the apartment…a layer of black dust.  I would surely slit my wrists if I had to deal with it permanently! Reminds me of those movies we've all seen where the pioneer women in Kansas tried to keep house in a land of dust storms!
Anyway, we enjoyed the slower pace and went for an afternoon walk in our new neighborhood trying to feel more comfortable. If we shift about four blocks from our apartment, there is a definite improvement with nicer shops, etc. We still haven't found our "new place" for evening drink or coffee yet. But we will keep looking.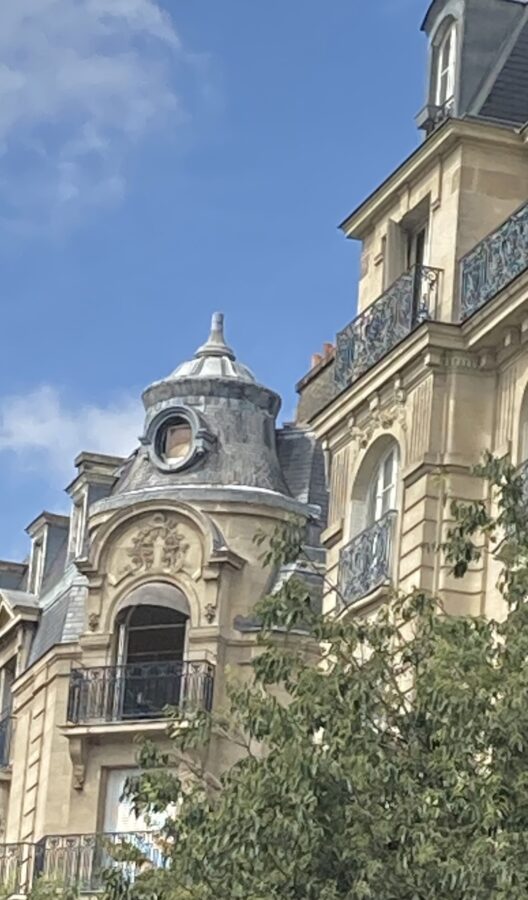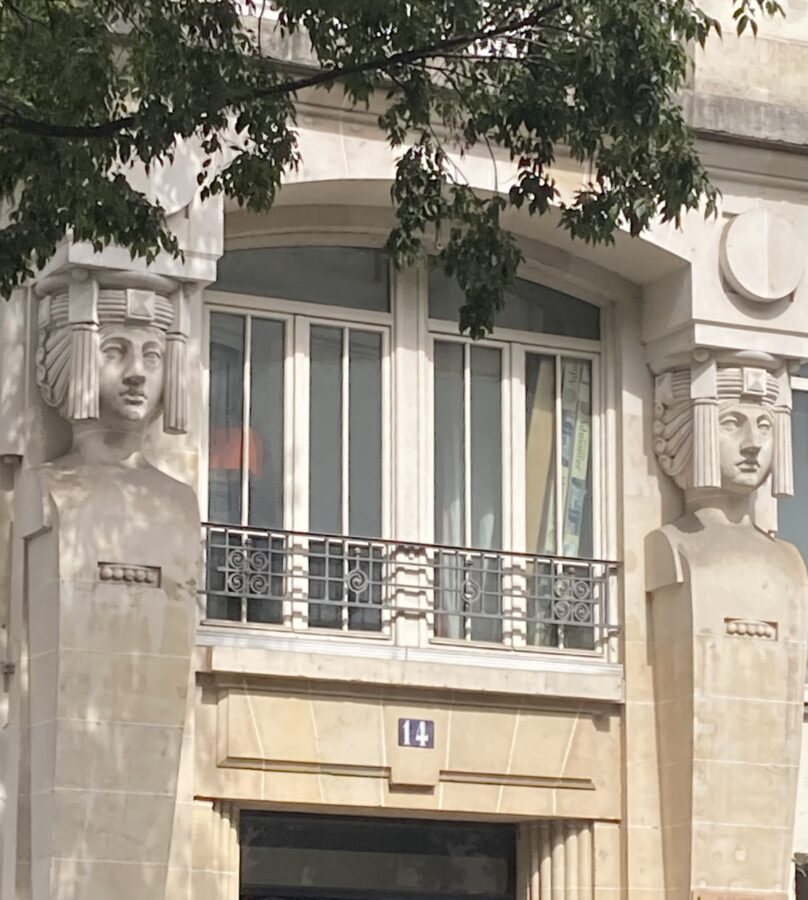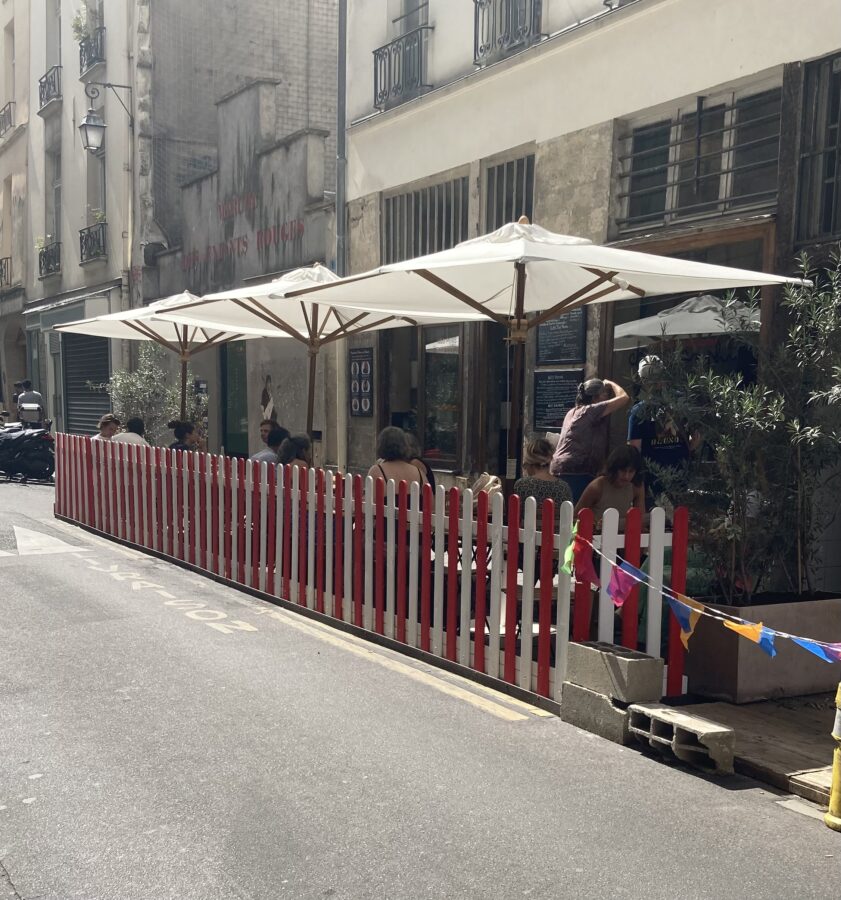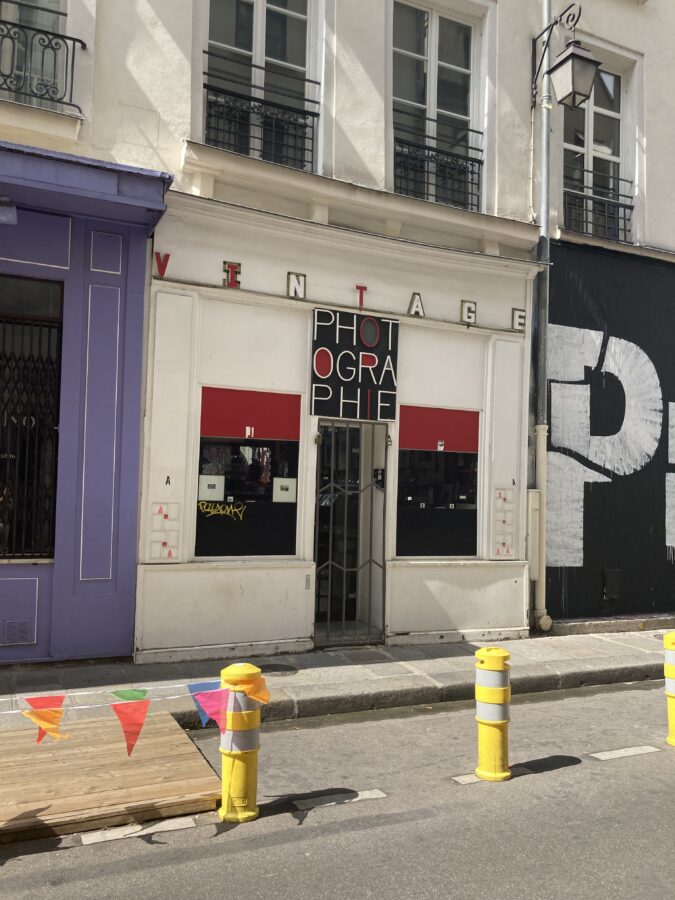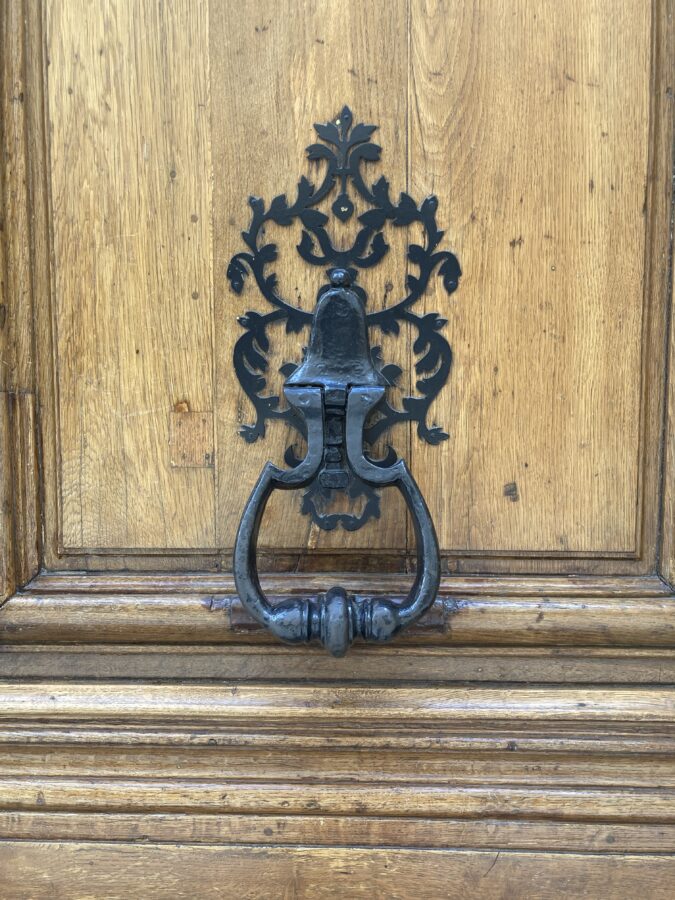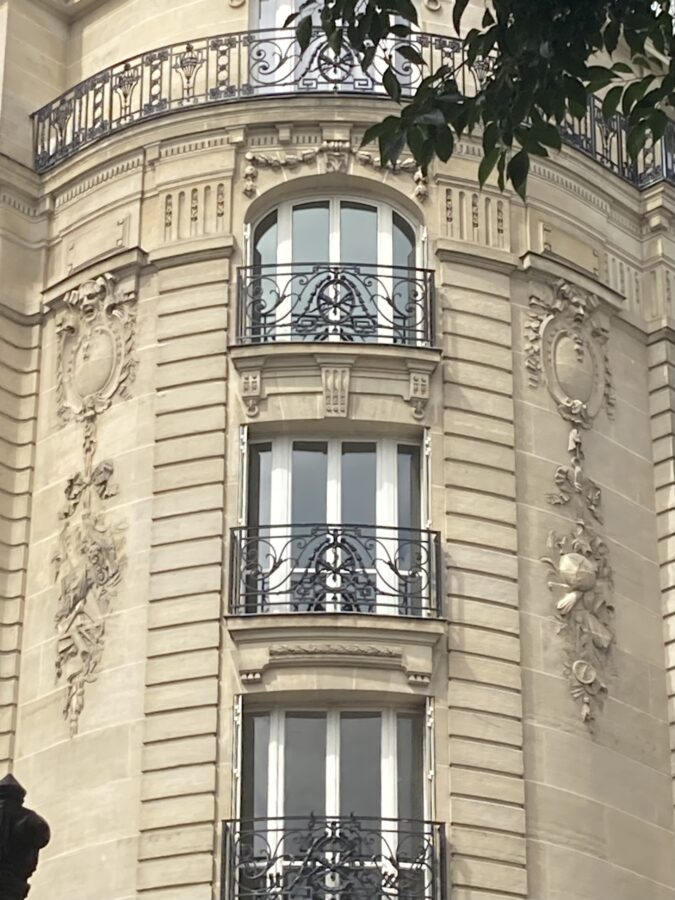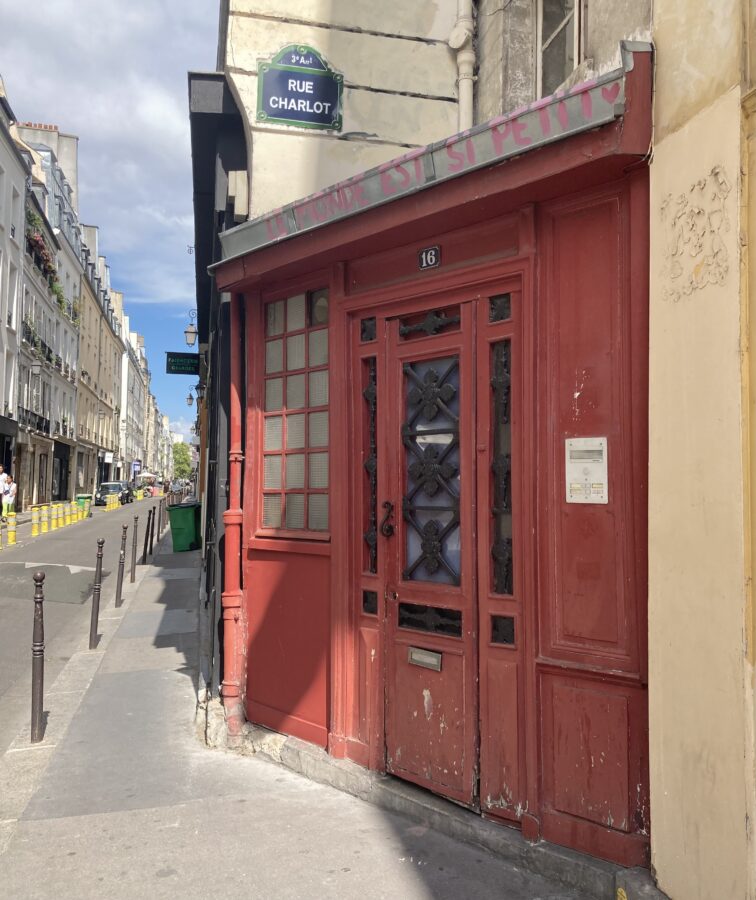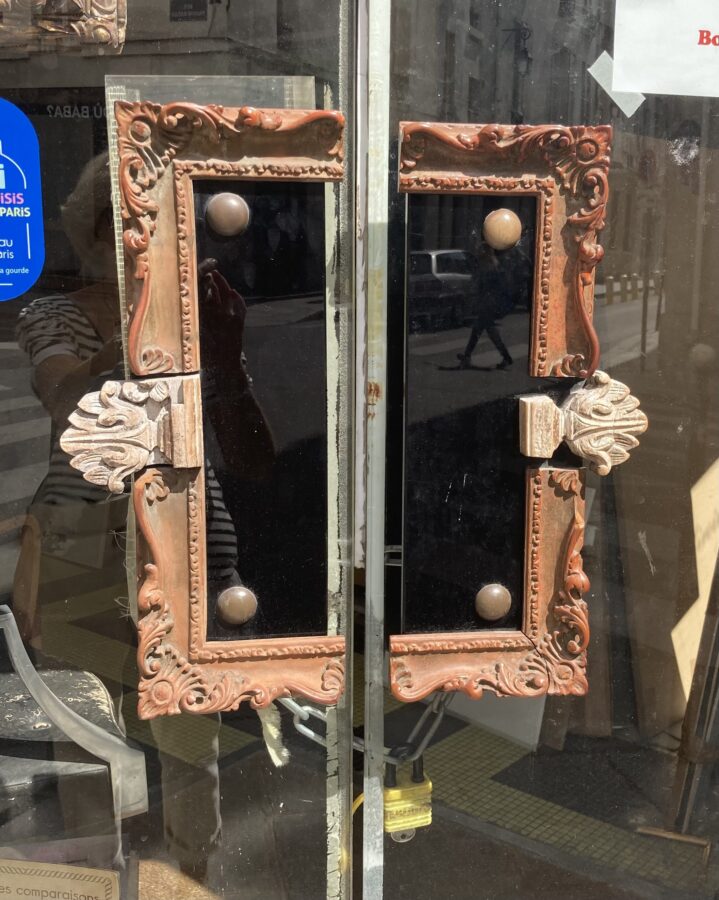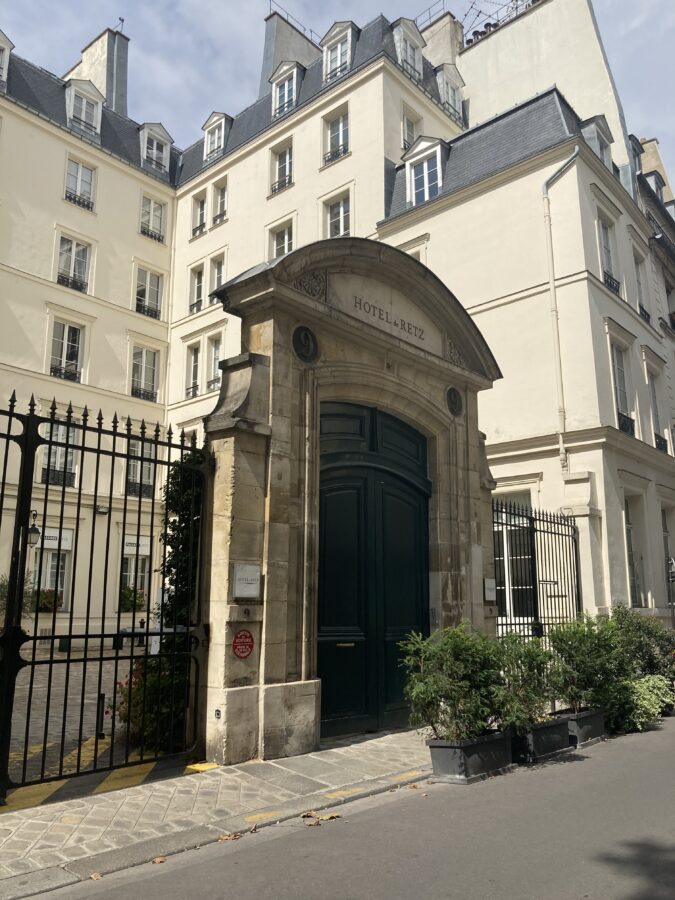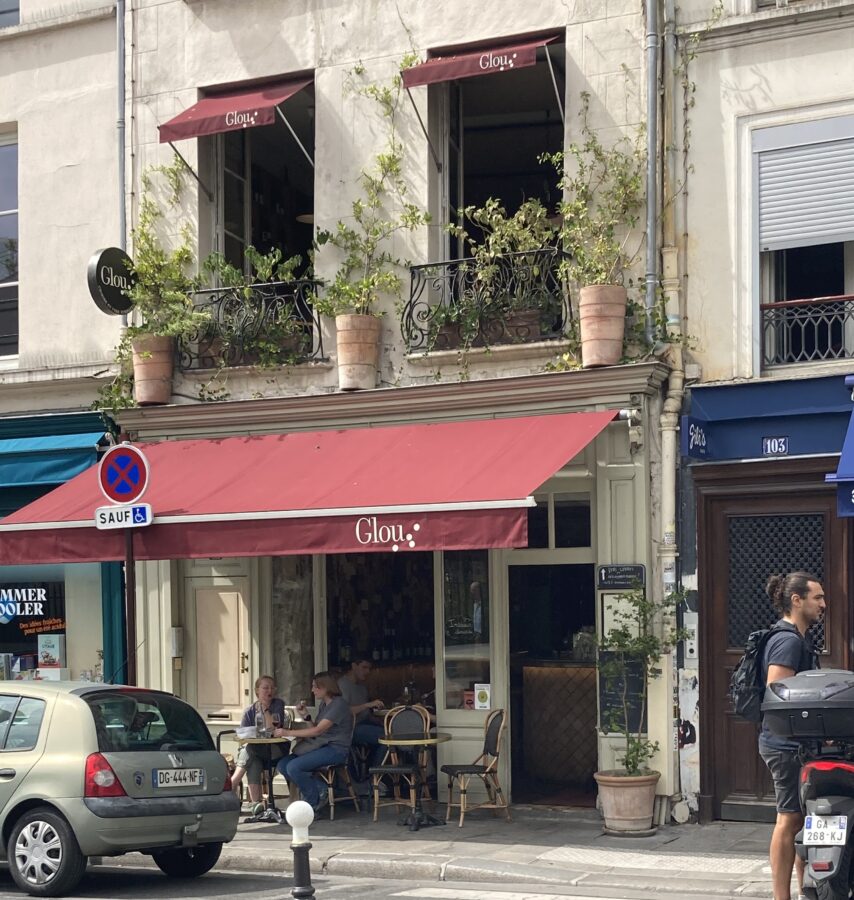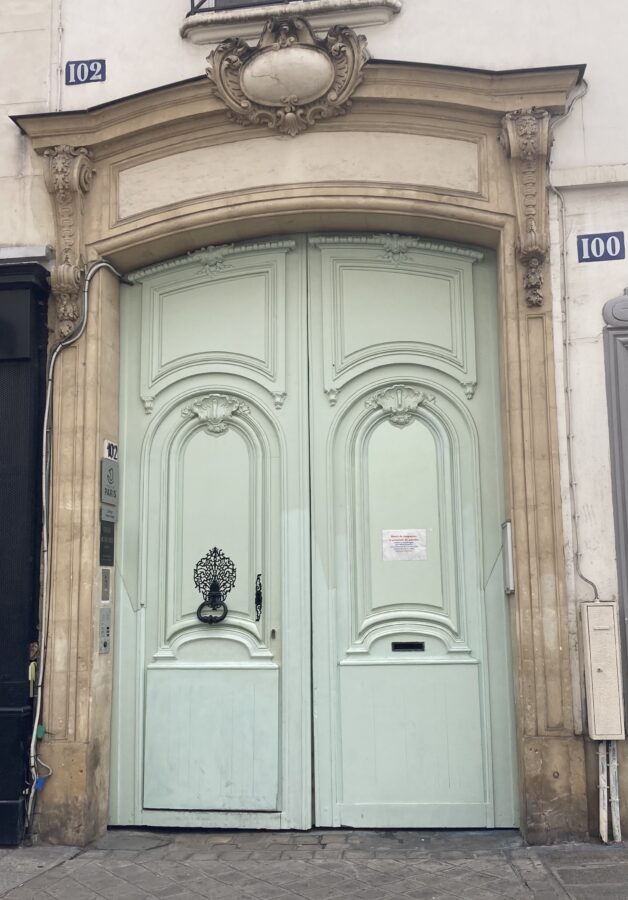 After days of eating out, we prepared both lunch and dinner in the apartment and ended our evening back on the river where I snagged another doggie photo!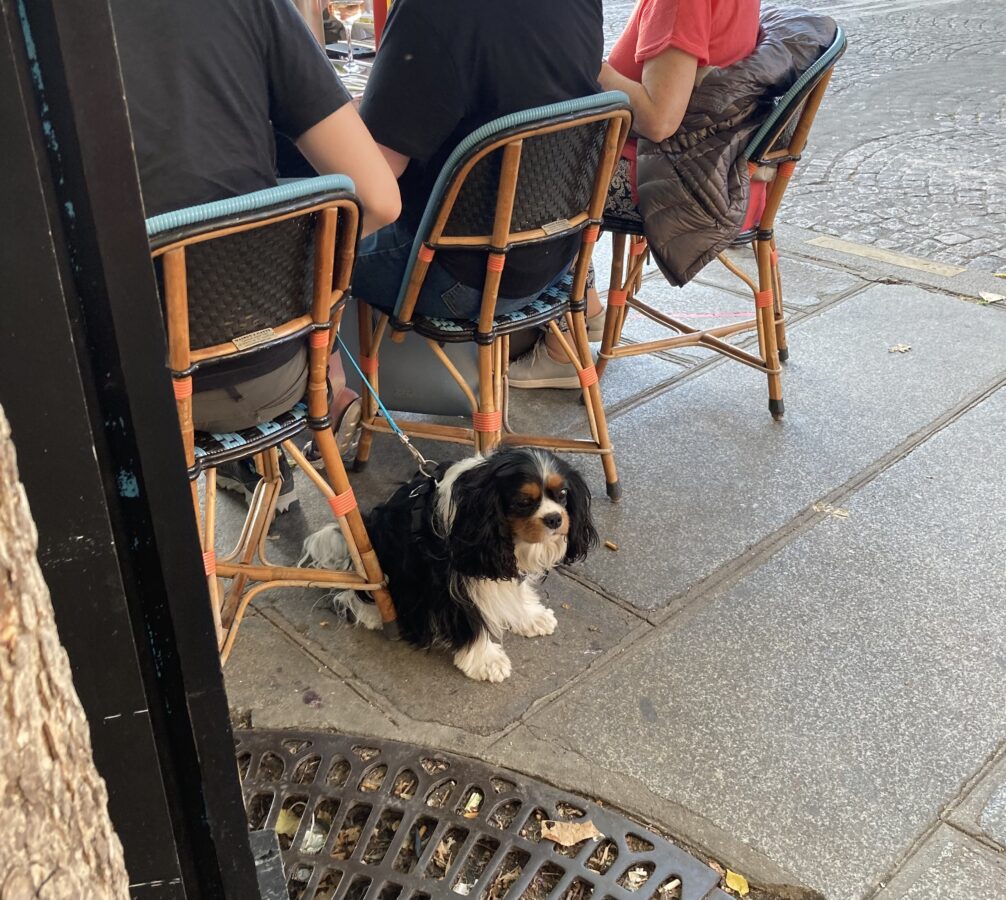 Sharon and Johnny arrived safely back in Arizona about 10:30pm their time. It was a flawless journey for the most part with just one little hiccup in Newark where they had to change terminals. They are eager to see their little dog, Sally, who is their baby. Oh, the memories we now have!
I also spent time yesterday trying to organize my photos. In regard to our themes, we have 21 dogs in cafés and 77 café chairs! You know where this is going at the end of our visit!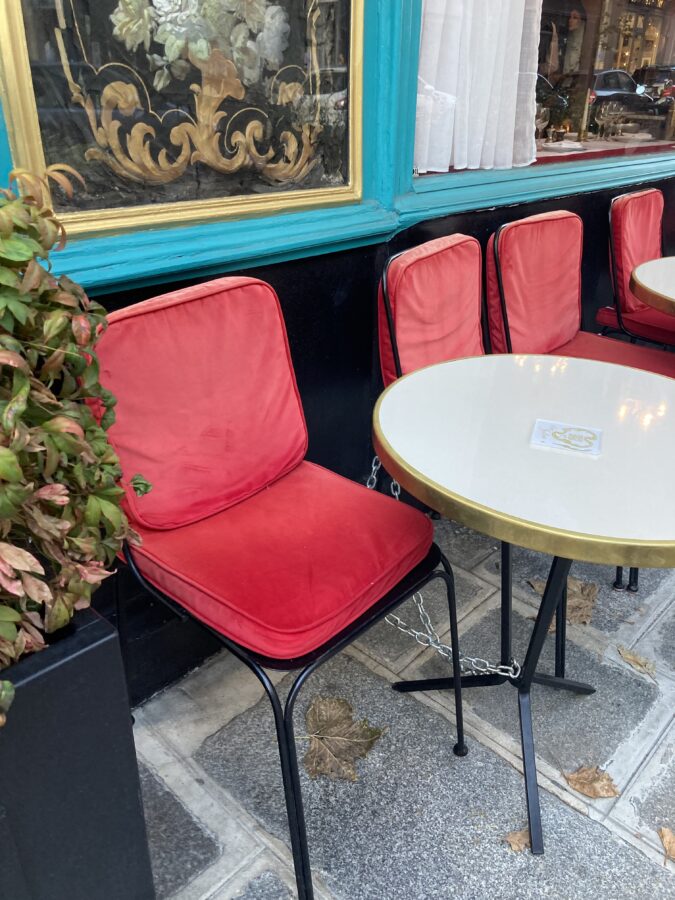 Jim & Peggy Bilbro sent a message yesterday: "nous somme ici!" We are here. Hopefully, we will see them tonight! Bienvenue à Paris.
Next for me—a haircut and pedicure, both desperately needed!
L & B