Bonjour,
What a glorious morning outside as I look out our window onto the peaceful courtyard. Cooler temps today with a high of only 80; however, the rain did not show up last evening which is so desperately needed in this dry, dry city.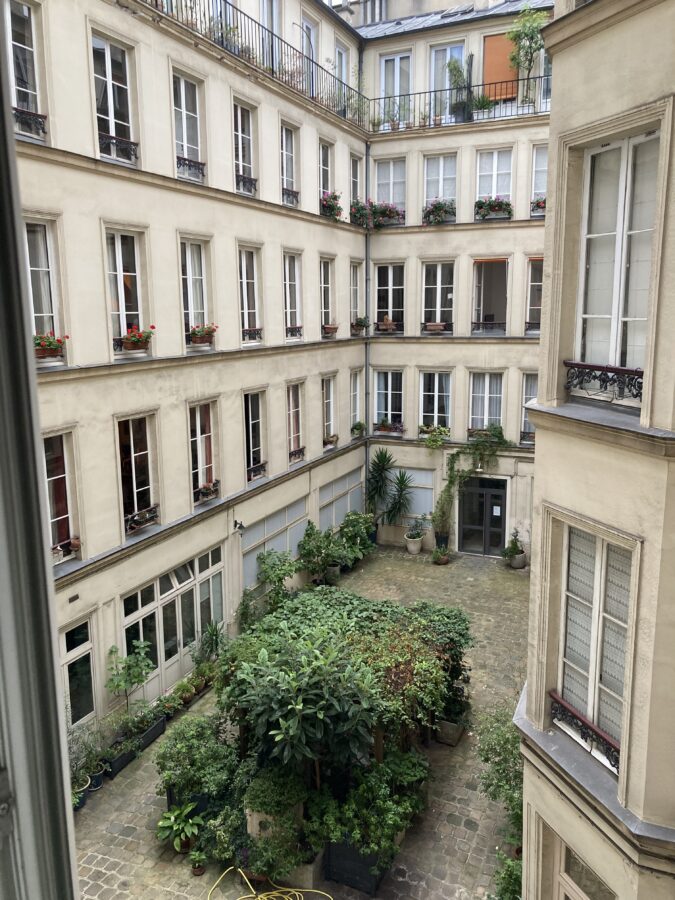 Yesterday was a day of foiled expectations which can happen even in Paris. We have always loved a little café which is upstairs in the Renault dealership on the Champs. Yes, that's right, a cafe in a car showroom on the most famous street in Paris! Amid colorful neon lights, it was a delight. We made a reservation because the space is tight especially up next to the huge windows nearest the street where we like to sit. When we arrived, there was no one at any of the tables! No menu except for the QR scan which is typical now in Paris. The waiter informed us that they only offered little snacks now; the very nice menu was "finished." It used to be a place for business lunches in a cool, quiet atmosphere. We had only some tiny little Croques and a few chips with a small cake and coffee. It was a disappointment for sure, but it was air-conditioned and very quiet, two things we enjoy!  The view is still fun but the neon lights are gone.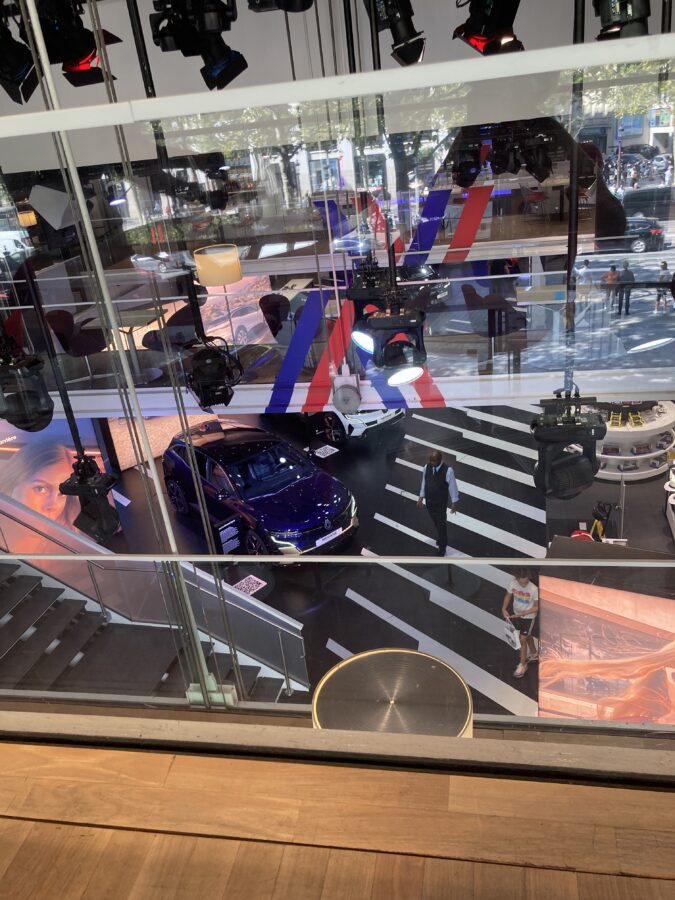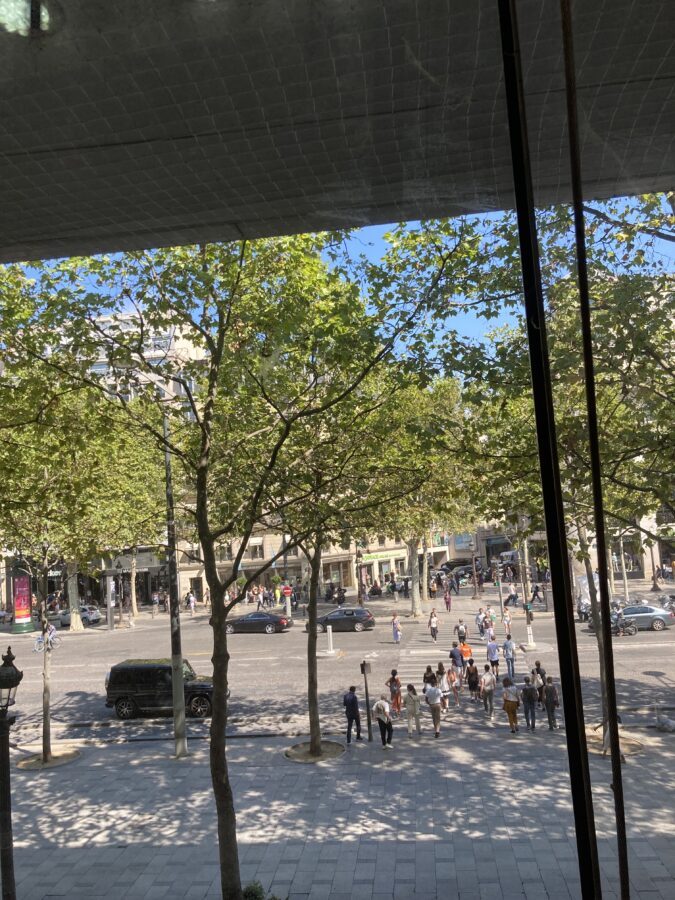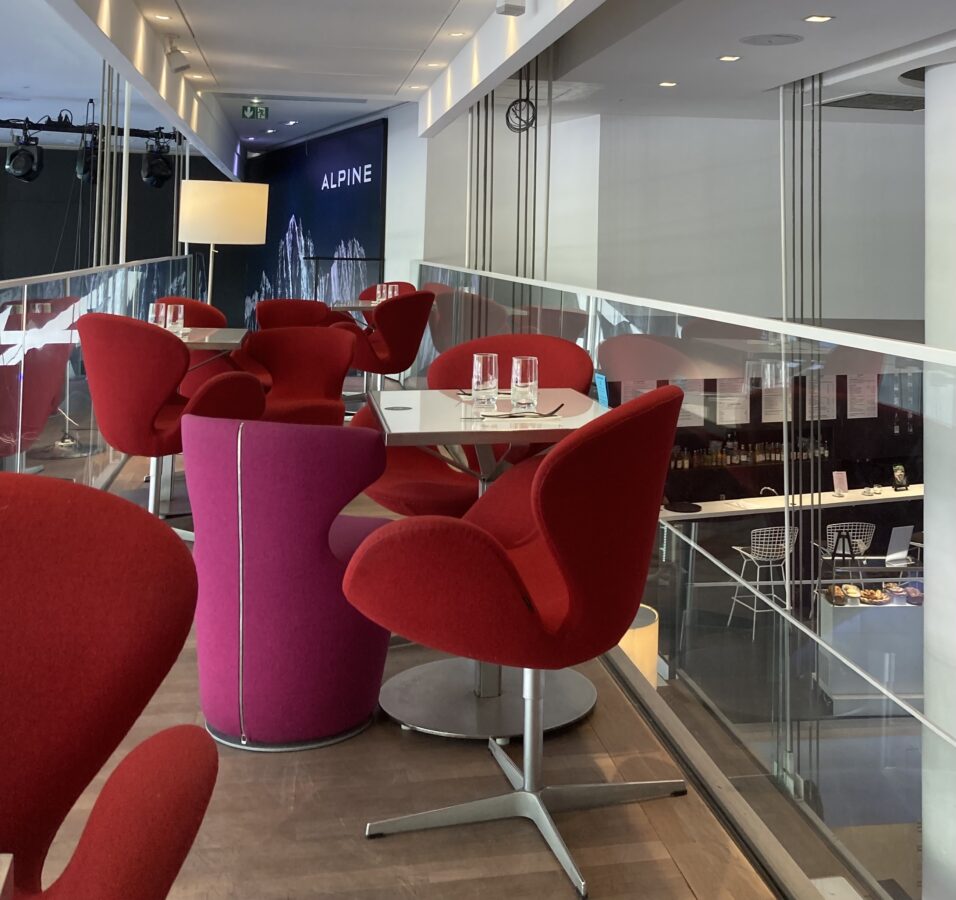 We stepped across Les Champs to the Galeries Lafayette to see what if anything had changed there, thinking that maybe we should have gone to their café on the second floor overlooking the street. Alas, it was also gone! Just a drink bar now. The gourmet food section in the basement was also sparse with fewer places to eat and an entire wall of pre-prepared take-away foods. The Alain Ducasse chocolate shop, however, is still there!
---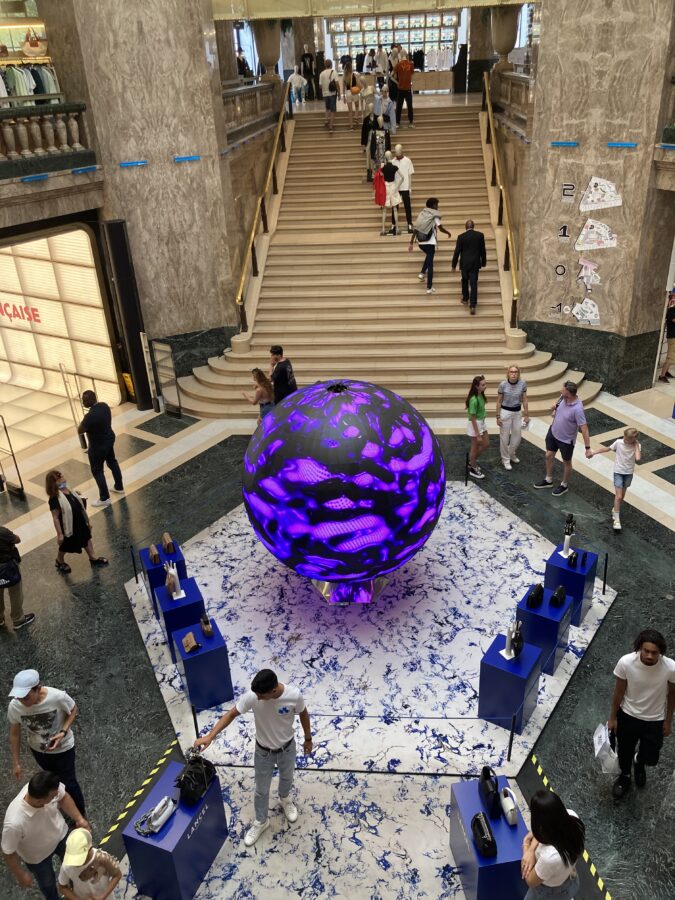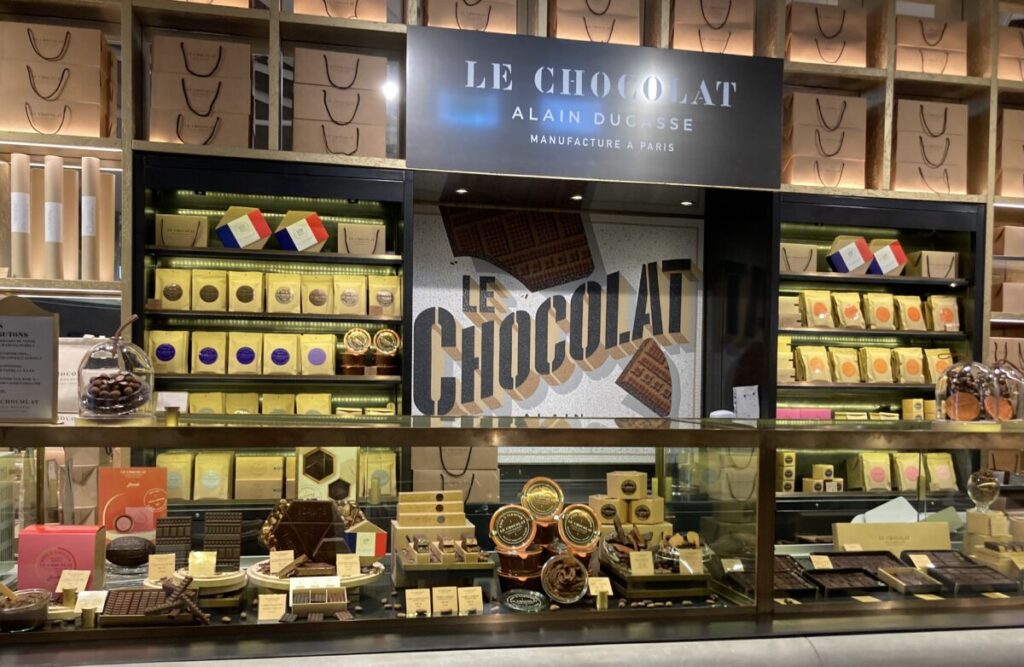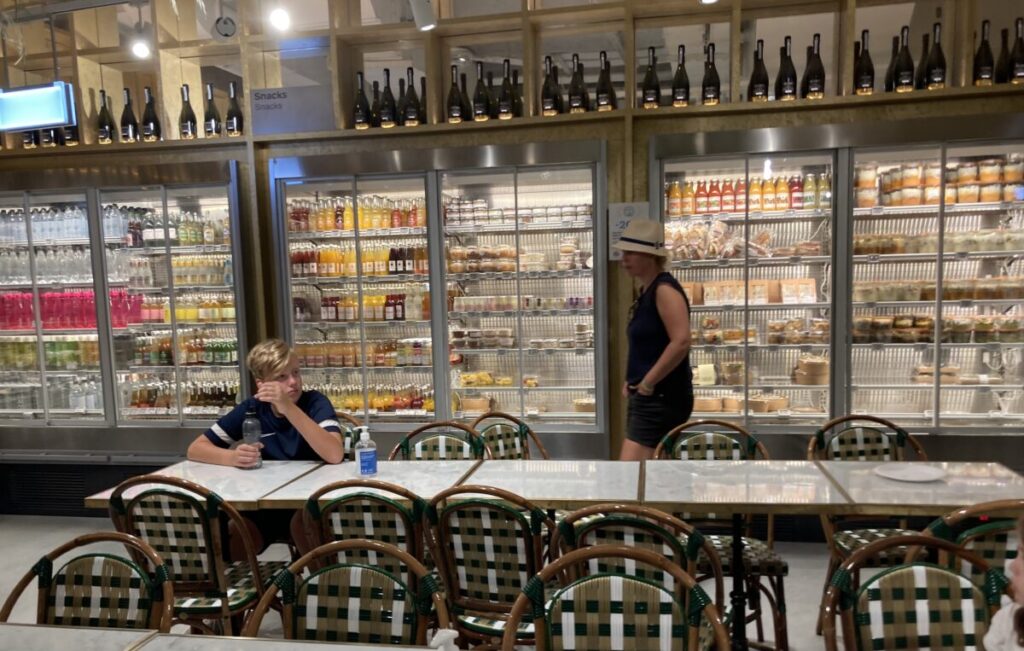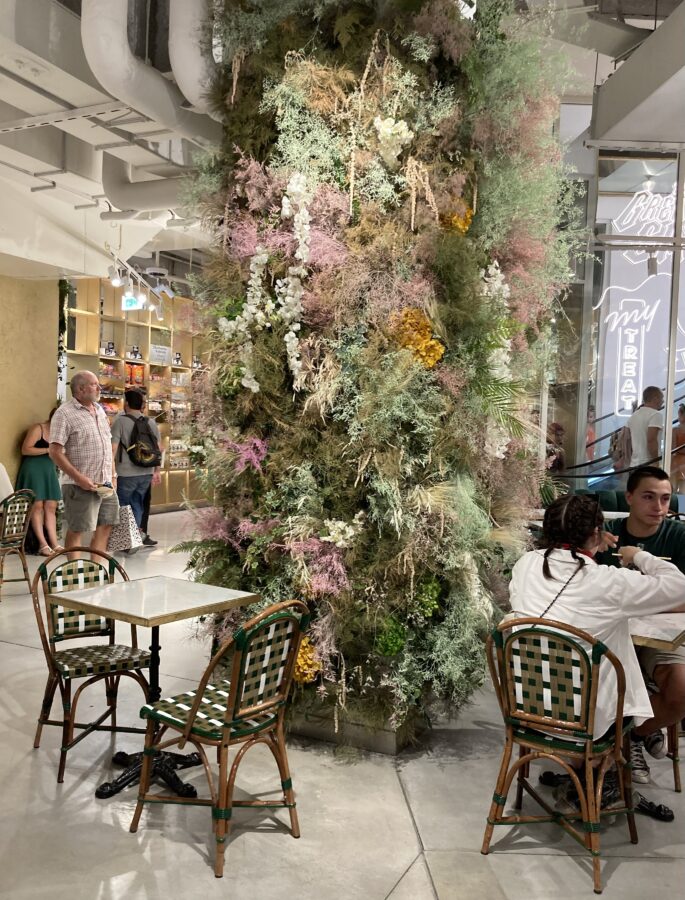 So what is the message from all of this? My takeaway is the devastating aftermath of the pandemic has taken a subtle toll on Paris. If you know it well, you see the signs. The Renault cafe was completely closed for over a year. It's got to be hard to rebound from that. I'm sure major retailers are getting rid of any fluff and trying to make a profit. Prior to 2019, everything was pulsing in Paris, over the top with vigor and excitement. Now it seems a bit of a struggle, less energy, less vibrant.
Make no mistake, however; Paris is still Paris. It has survived much harder challenges than these last couple of years, and it will survive and grow strong again. They are banking on the 2024 Olympics to help with that! We're just glad to be here even with occasional disappointments. C'est la vie.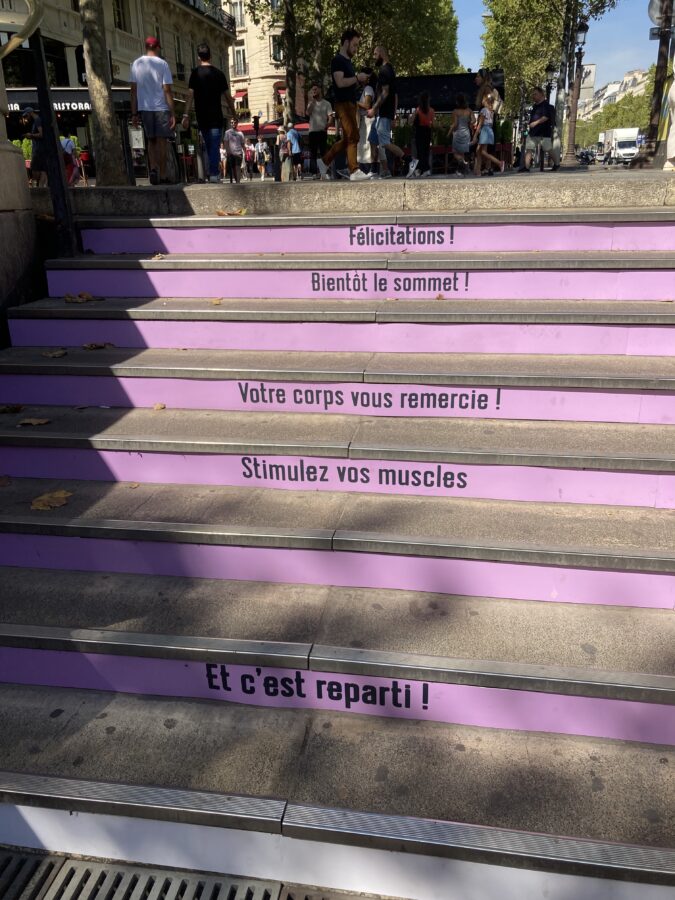 The best part of my day was finding some $20 (20 euro!) sunglasses after breaking a pair of mine.
Here's some café chairs and a doggie stretched out down below us on the Champs trying to stay cool.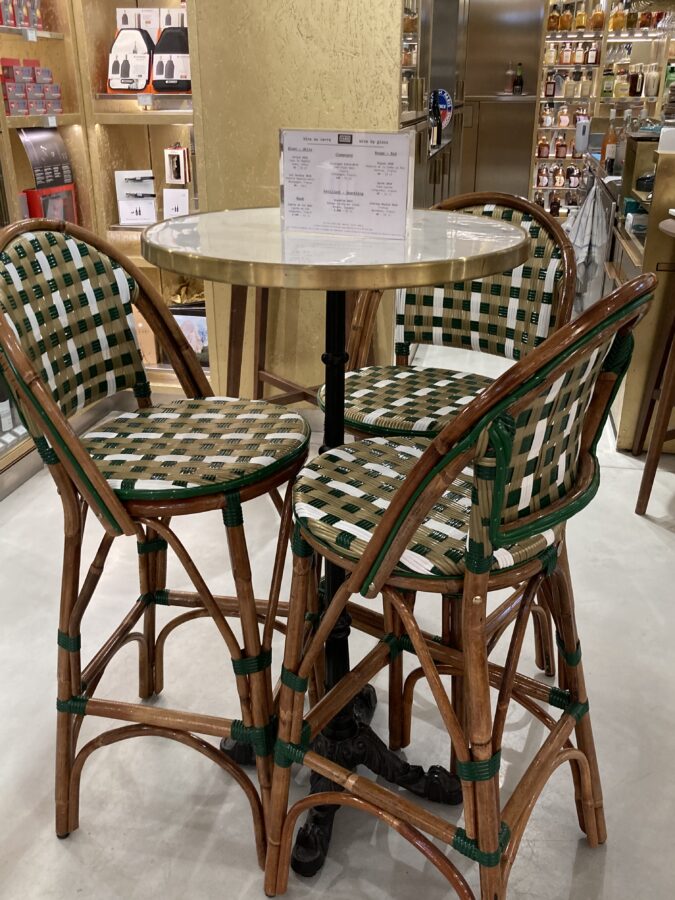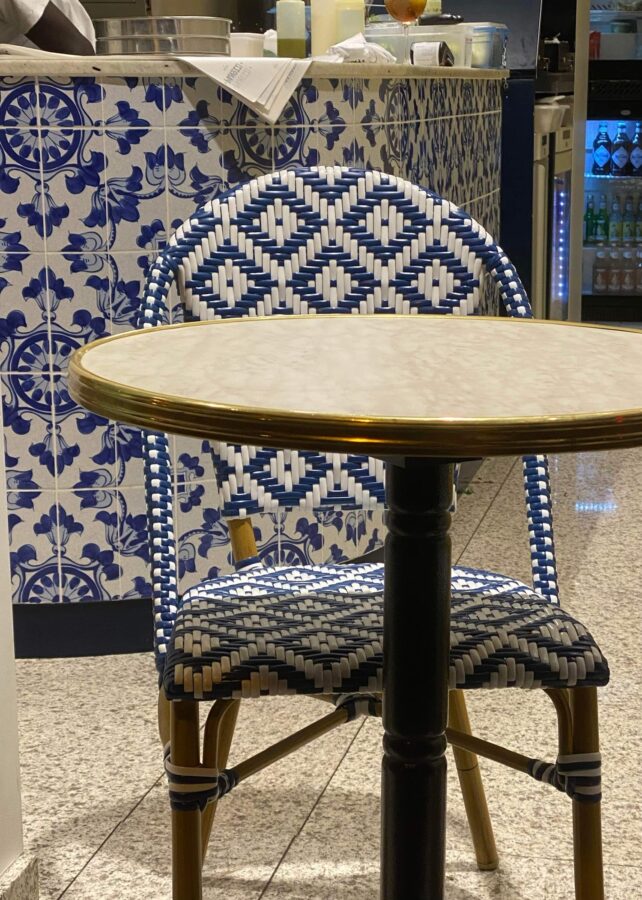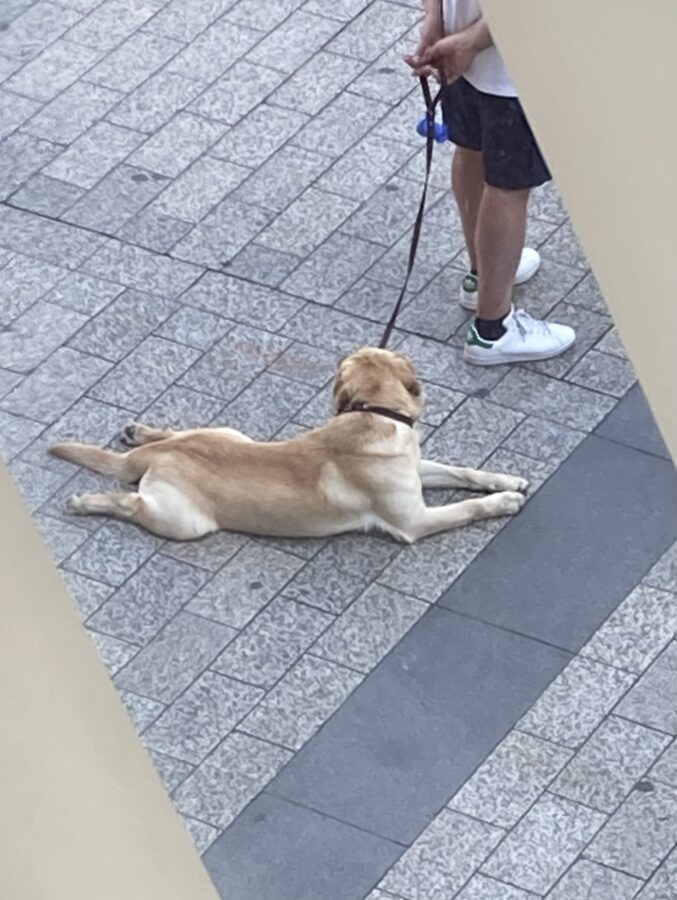 I fear I may be wearing you out with these posts. Let me know!!
Have a great day!
L & B