Bonjour,
I'm constantly reading about what's available to see and do in Paris. Occasionally, something pops up that we haven't seen or is limited to a certain window of availability. After our lunch with Richard Nahem, his partner Vincent, and the patron of the restaurant,
we took the Metro over to an area where I had never been in the 13th arrondissement. (Paris is divided into what we might call districts or burgs, 20 of them in a circular snail configuration. We are in the 4th. These are points of demarcation for all things in Paris. Every street sign tells you which arrondissement you are in as do the last two digits of your zip code. And each has its own mayor, though there is one Mayor over all of them.)
This Sunday stroll was just fantastic; the weather had cooled by 7 or 8 degrees in preparation for rain that was to come later accompanied by a nice breeze. It is not a busy area so very few people. We departed the Metro at Place d'Italie on Line 7 and walked along Boulevard Vincent Auriol to Rue Louise Weiss (Jim and Peggy, the specifics are for you all.) The subway is above ground here, and there was even a gas station which is almost unheard of in a residential area of Paris.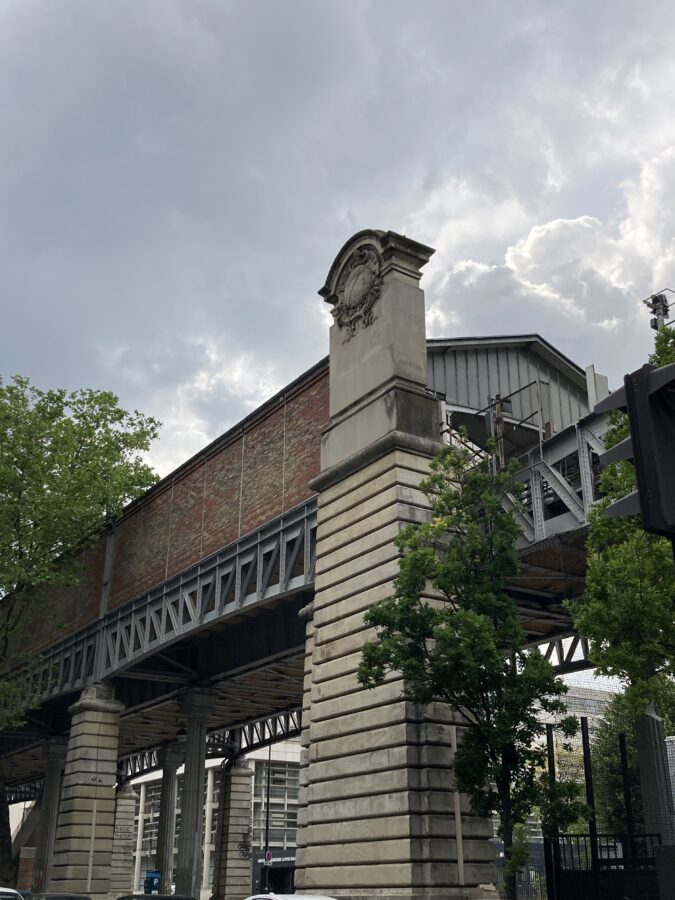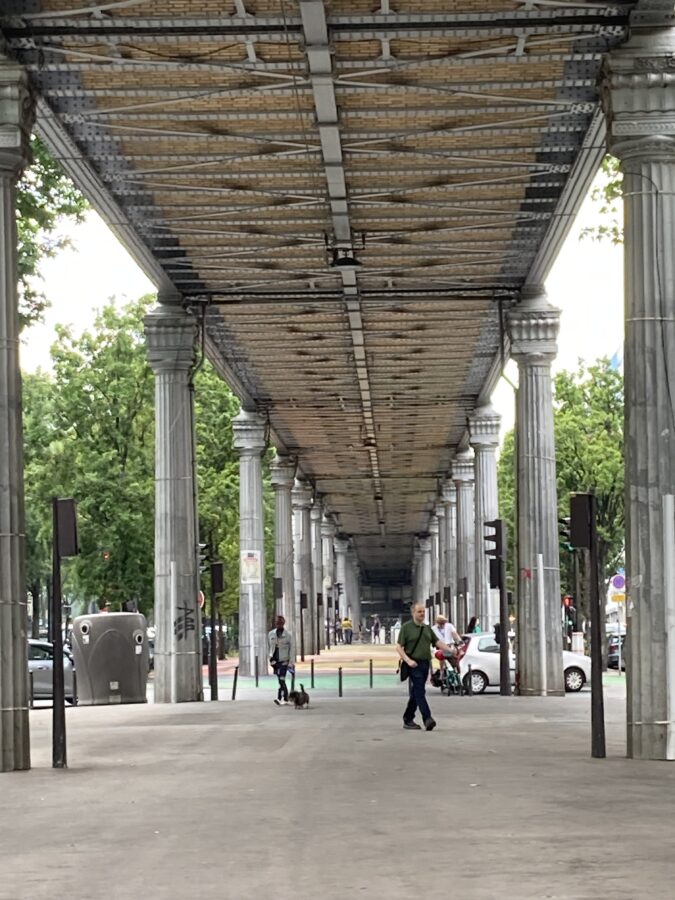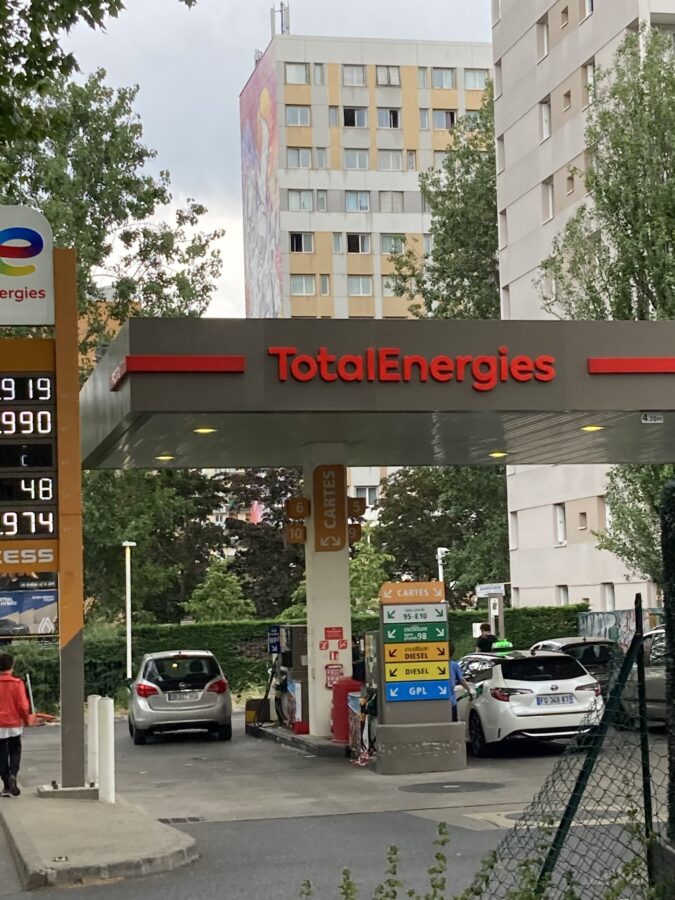 Everywhere we looked there were huge murals which are probably 75 feet tall painted on the sides of apartment buildings. One has to wonder how anyone painted these and how long it took. Pick out your favorite and let us know in the comments. It was truly eye candy for a photographer.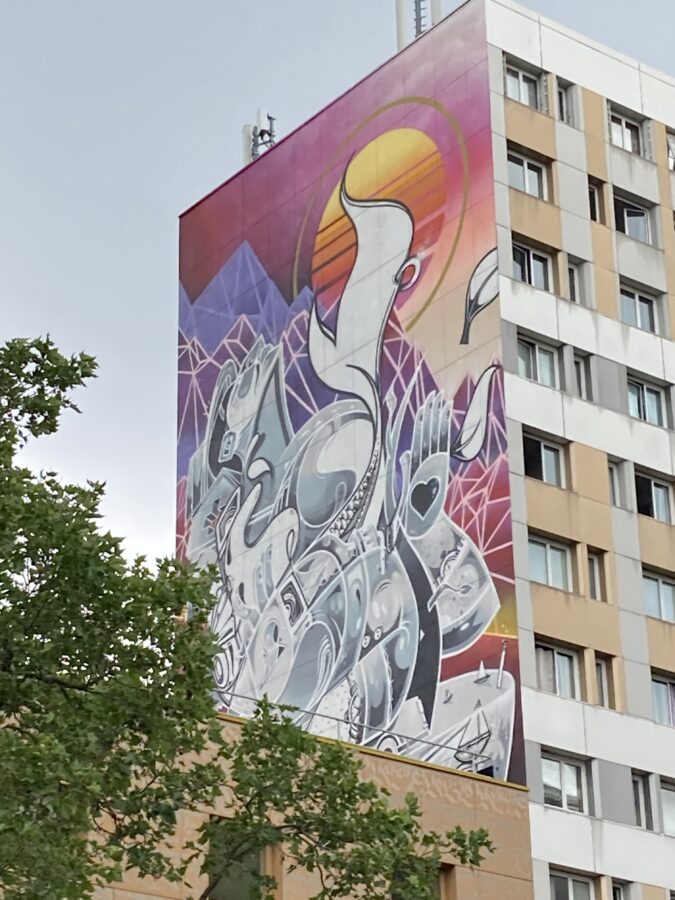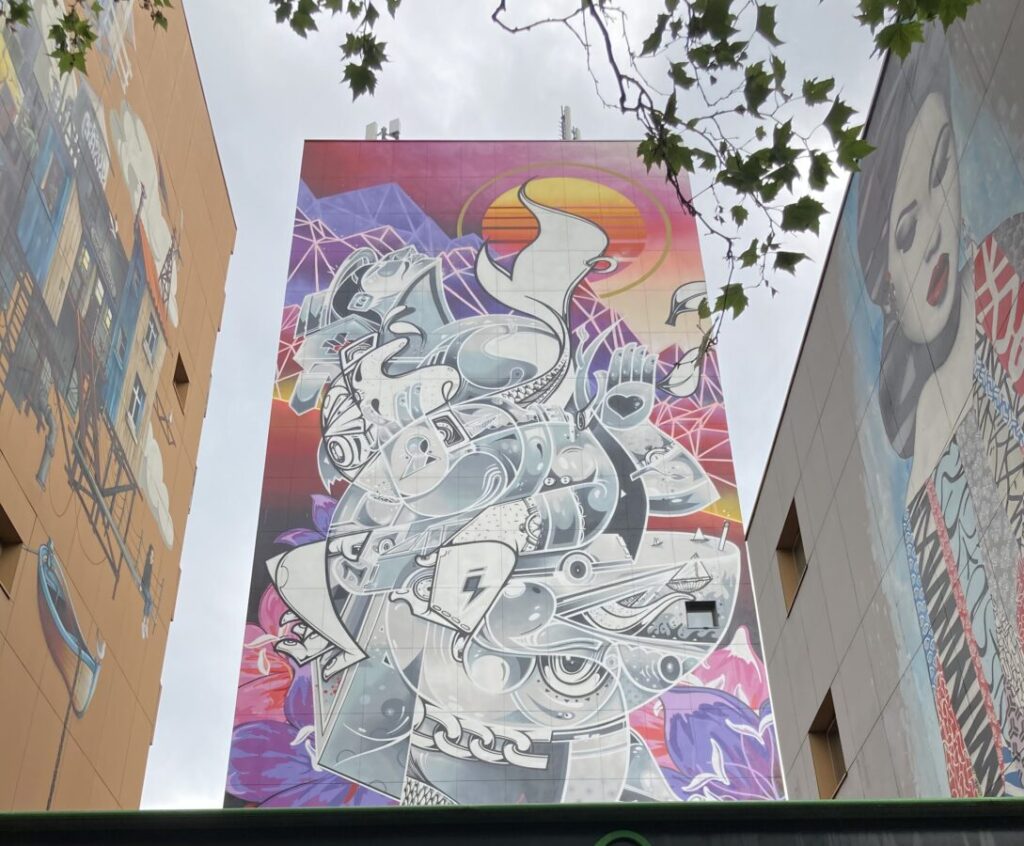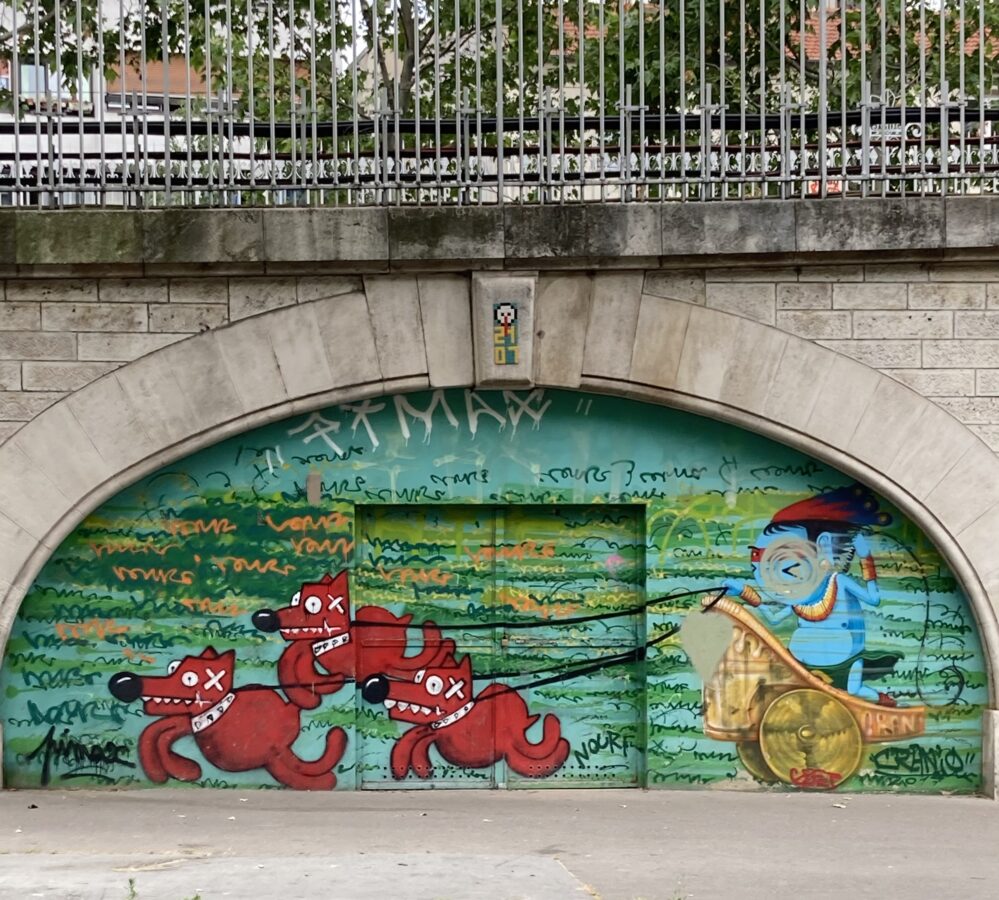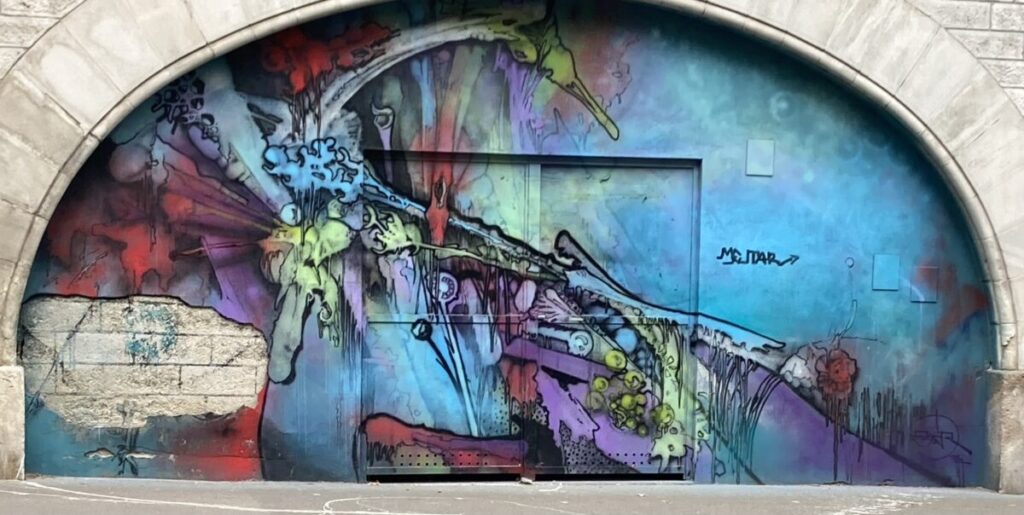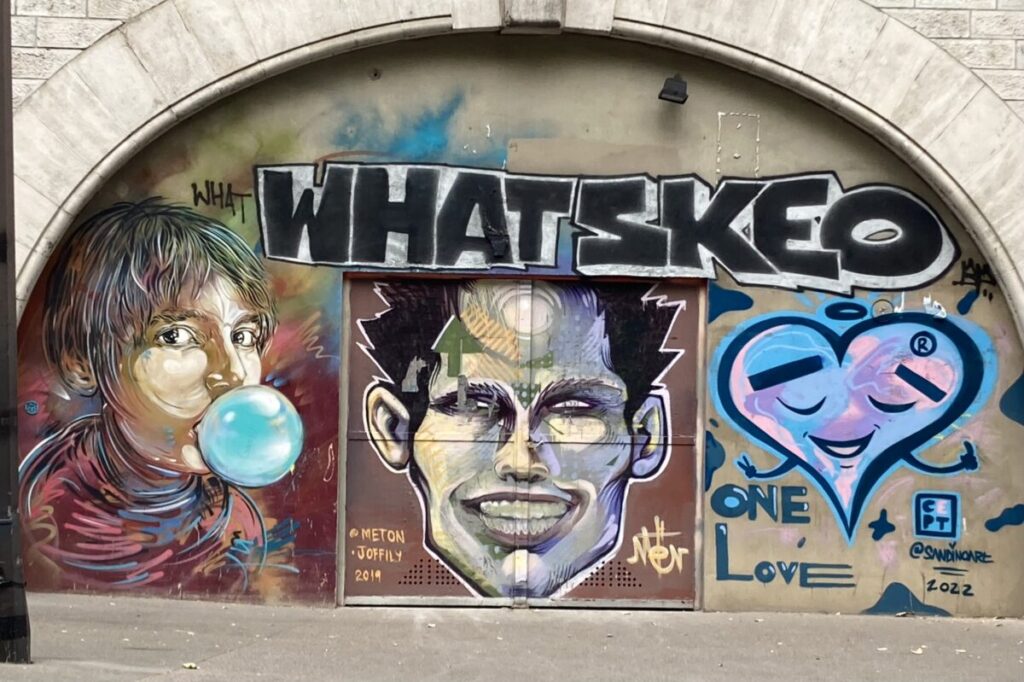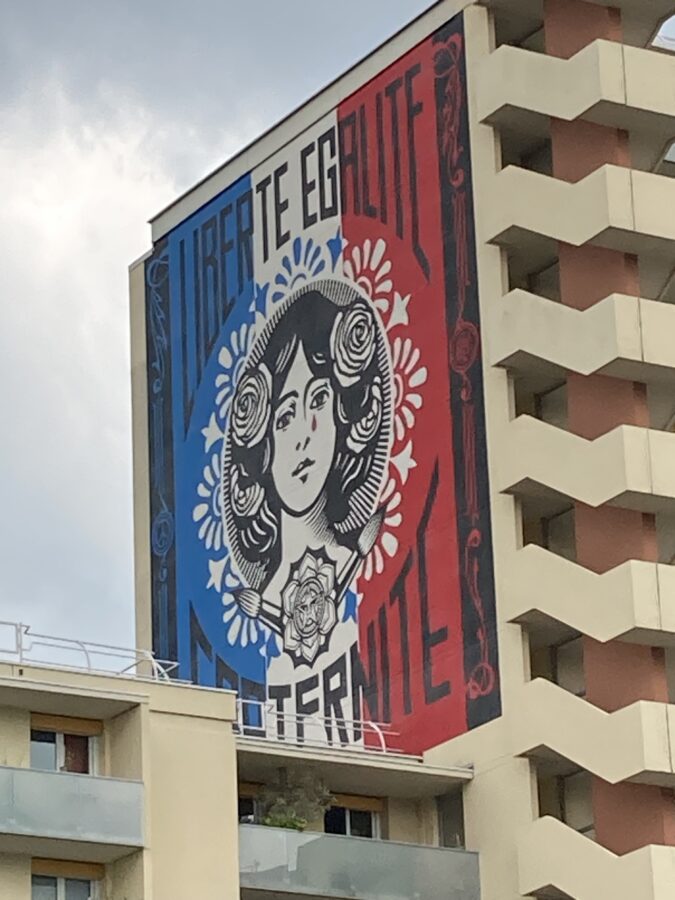 We also found this statue of the Frenchman who focused on psychology in Medicine.
I did a search trying to find out more about the murals and who painted them (some were signed; most were not.) I came up empty other than a comment about a supportive mayor who encourages this endeavor.
Something happened on our return via Metro Line 6 that has never happened to us before. I was sitting in an aisle seat and suddenly there was a very loud thud on the floor at my feet. The lady across the aisle had fallen out of her seat and was out cold. It happened in a flash. People screamed; someone in the back threw the alarm, the Metro stopped and in seconds, the doors opened and someone with RATP was at the door. Bernie bent over the woman but we were afraid to move her thinking of broken bones. Others rushed to her aid and turned her over.  I kept asking if anyone was a doctor. She finally came to, and a Frenchman got her to sit up. It appeared she was okay; other subway personnel came and helped her off the car and over into the seats on the track. I believe she fainted as it was very hot inside the subway. She kept saying "C'est chaud."  It's hot.  The episode was scary, but we were impressed with the reaction time of the Metro officials. I'm sure it happens frequently but never to us; hopefully, never again!!
We are preparing for company today amid slightly cooler temps.
À bientôt
L & B