Bonjour,
Life in Paris embraces many facets, most of which are truly wonderful. The reality of walking, however, is one which can be overwhelming. Yes, it does offset the need to worry over calories. Where we are now in this beautiful, unexpected apartment versus where our guests are and will be located for the extent of our time here is a test of our endurance. But with each passing day, we are adjusting and getting used to our extended number of steps. We're very thankful to be able to push forward.  Ages 75 (me) and almost 83 (Bernie) are not young in anyone's book, but we're trying to prove that we can beat the odds of getting older. Time will tell.
Only in Paris would you have an elevator that goes up but doesn't go down!! Someone asked how we will get our luggage down the 40 steps. We've already figured out how to game the system and make it work…ha!
Thank you all for the inspiring comments on the blog. I haven't had time to respond to many of them but they are fuel to my blogging fire and much appreciated!
Bernie was up and at 'em at 6:30 this morning to meet Natalie and Lisa and get them to the train for DisneyLand Paris. I stayed behind to catch up a bit. They were almost scammed at the Nation subway station and had a brief encounter with the train police who nabbed the scam artist. Perhaps it was a good lesson for Natalie who doesn't pay much heed to her Mother's concerns about their midnight return this evening by themselves. We hope they have a fantastic trip and also a wake-up call to be ever vigilant.
Yesterday was all about Les Champs Elysées. First, the Arc de Triomphe, then the extraordinary Apple store unlike any you've ever seen, lunch at the Paradis du Fruit, the Hotel Georges Cinq with its gorgeous flowers in the lobby area, and Princess Diana's tribute by the tunnel where she died near Pont Alma. Amid this, Lisa's Croc snapped a buckle, and she had to walk barefoot down Avenue Georges Cinq, one of the swankiest streets in Paris. Unfortunately, no one thought to snap any photos! We plopped her down at a bus stop so she could sit while we ran to a Franprix grocery store. Between Bernie, the Boy Scout and Natalie, the home-fixer realtor, they bought Super Glue and a sewing kit, and were able to repair Lisa's shoe!
We were under a time deadline because our friends Richard Nahem and his partner Vincent were coming for an aperitif at 5:30. No one but yours truly has any sense of time versus how long it takes to get here and there. We stepped into the apartment at 5:22 throwing together snacks, wine and sparkling water and trying to get somewhat of a presentation ready for company. Thank goodness they were a few minutes late! It was lovely to see them and have our usual lively conversation. We all walked to dinner down rue de Turenne to a favorite spot where I fell in love with my first French waiter, Olivier, about 15 years ago.
Here's a recap of our day in photos. Enjoy!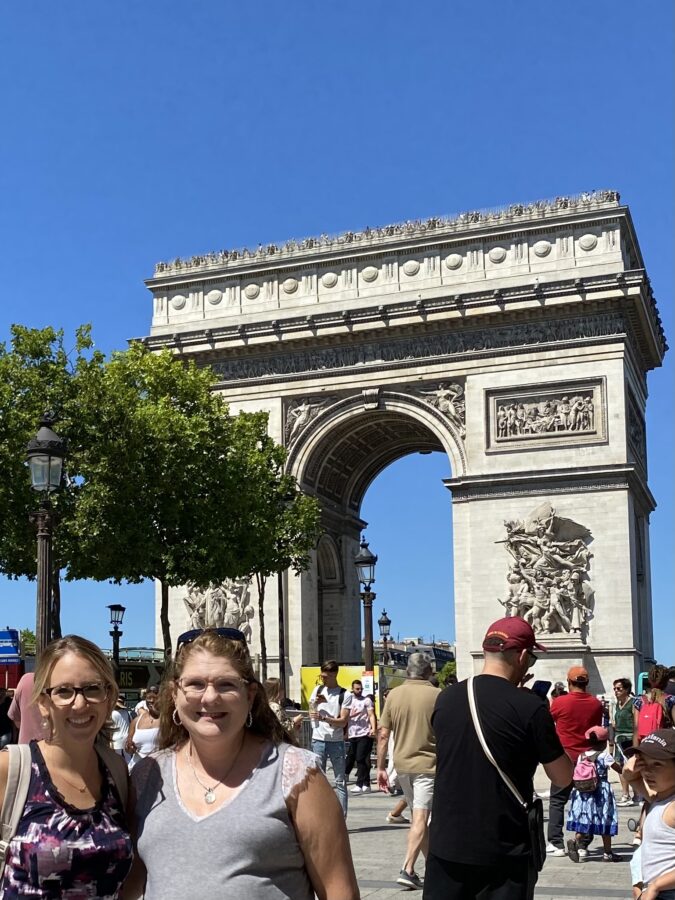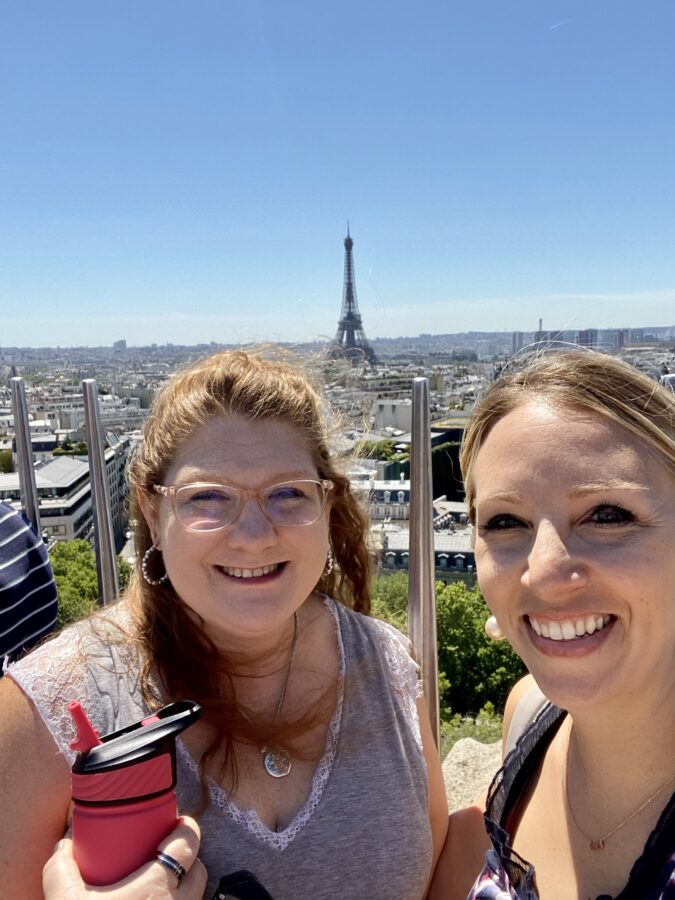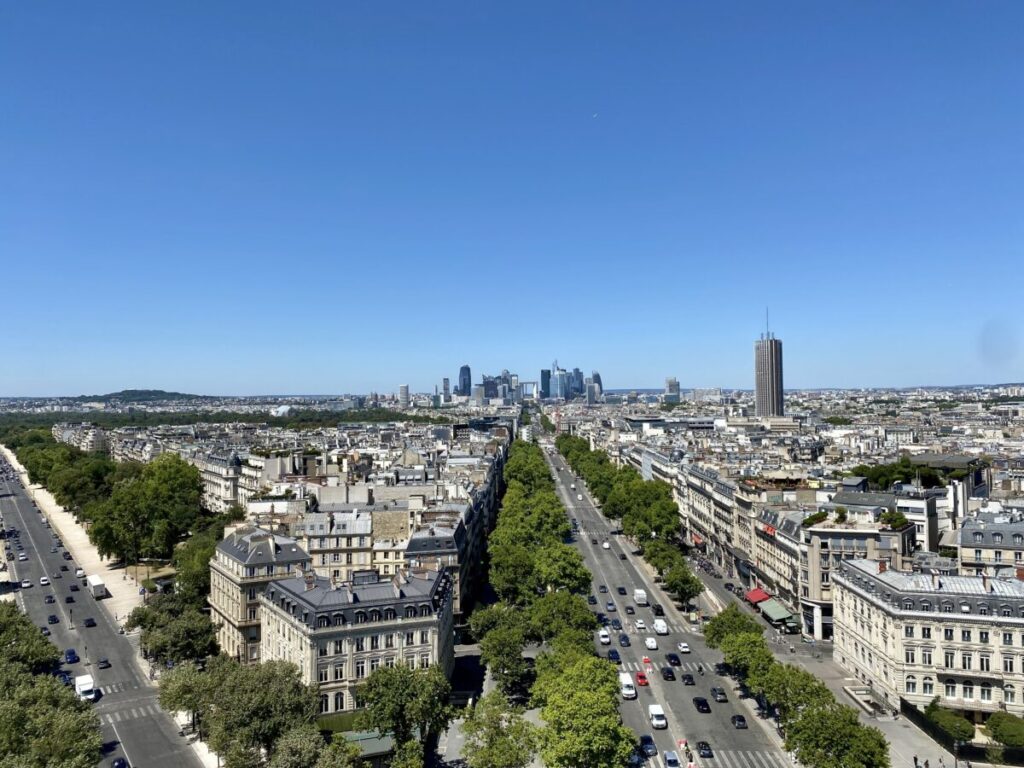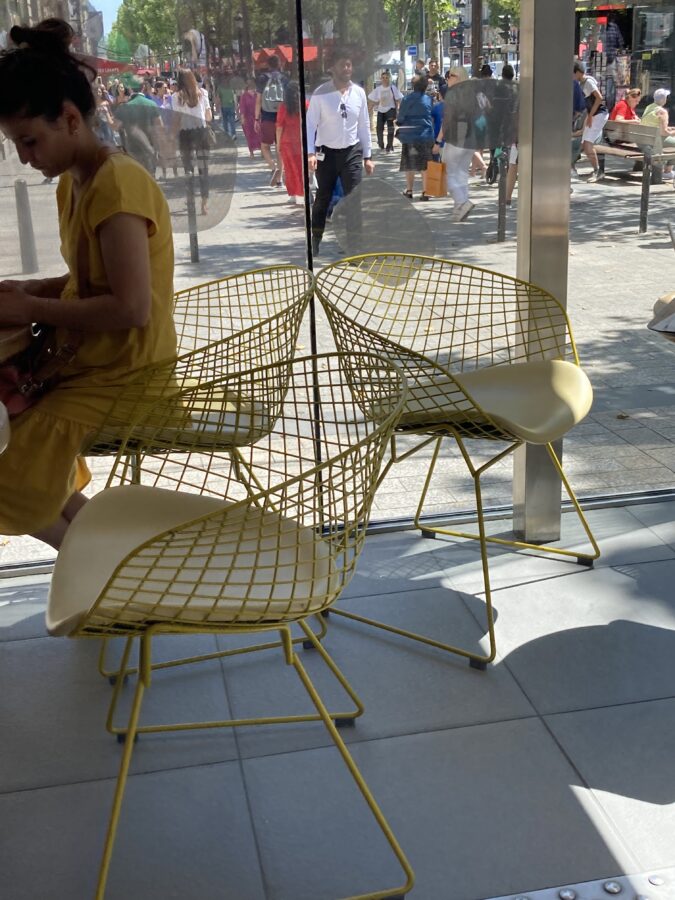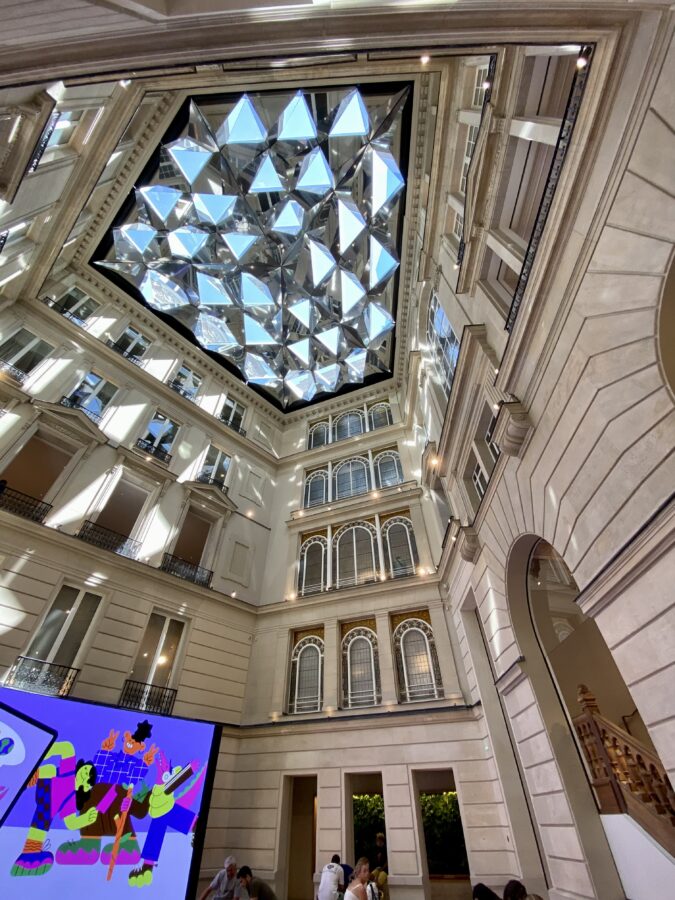 I must share just a few more photos Natalie took as we were leaving the river boat cruise. Magnificent views of Paris at its prettiest. By the way, Richard told us it hadn't rained here for four months!
If we're overwhelming you with too many photos, let us know.
L & B