Bonjour mes amis,
July 14 is a spectacular day in France, signifying the end of the monarchy and a day of liberty, equality and fraternity. Believe it or not, the temperature was fantastic with a cool breeze which blew all day. By the end of the evening at midnight, I was wearing Bernie's sports coat!
We began our morning at 10am by going to the Pont d'Arcole on the Seine to watch the famous flyover as opposed to going to the actual parade. Here's a start to-finish-visual which I hope you enjoy.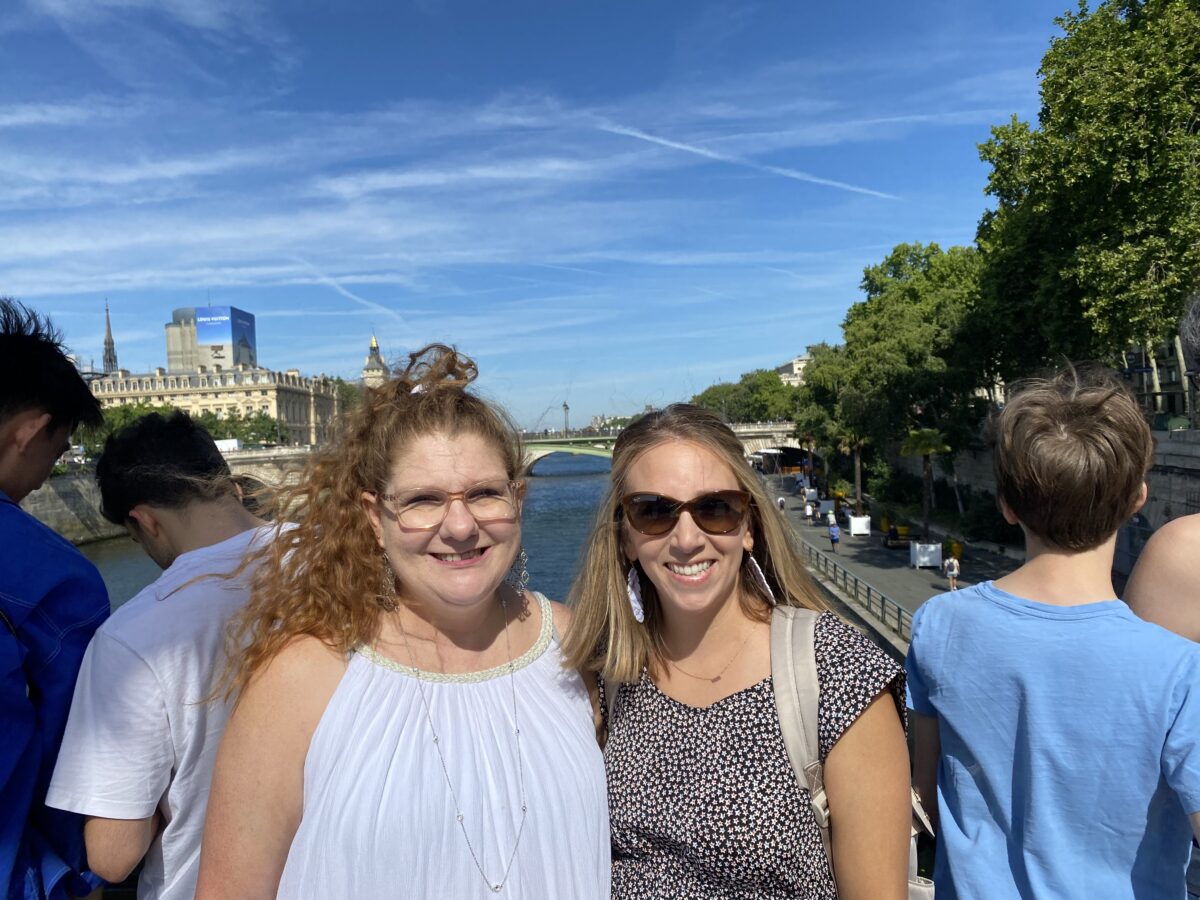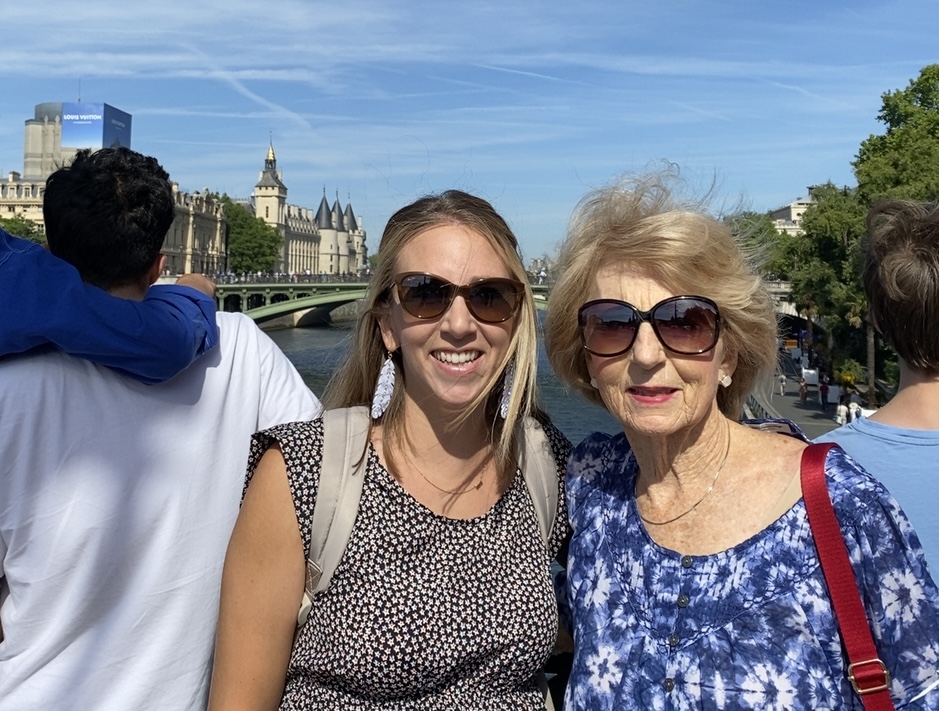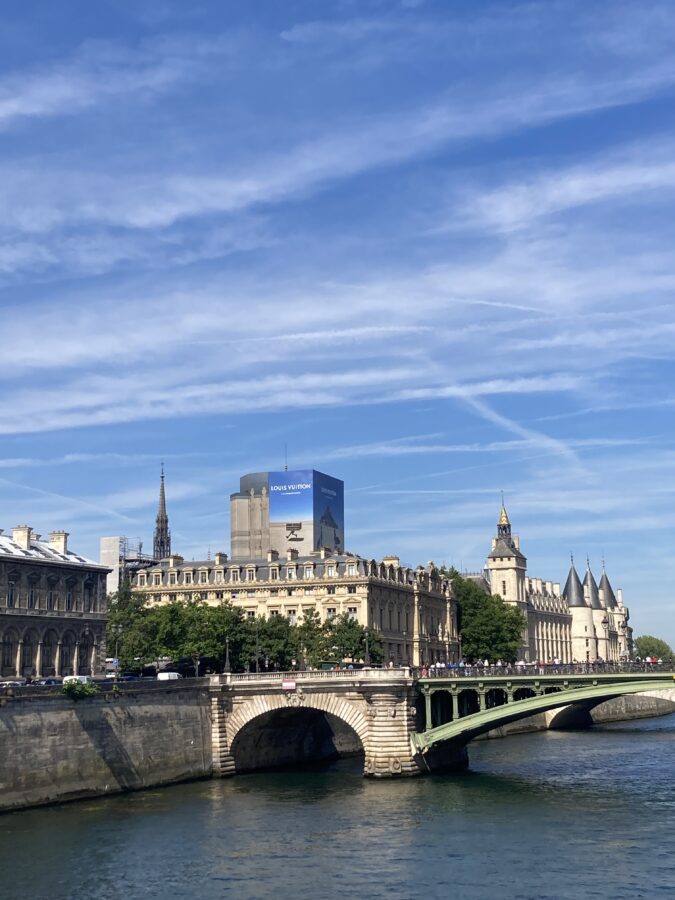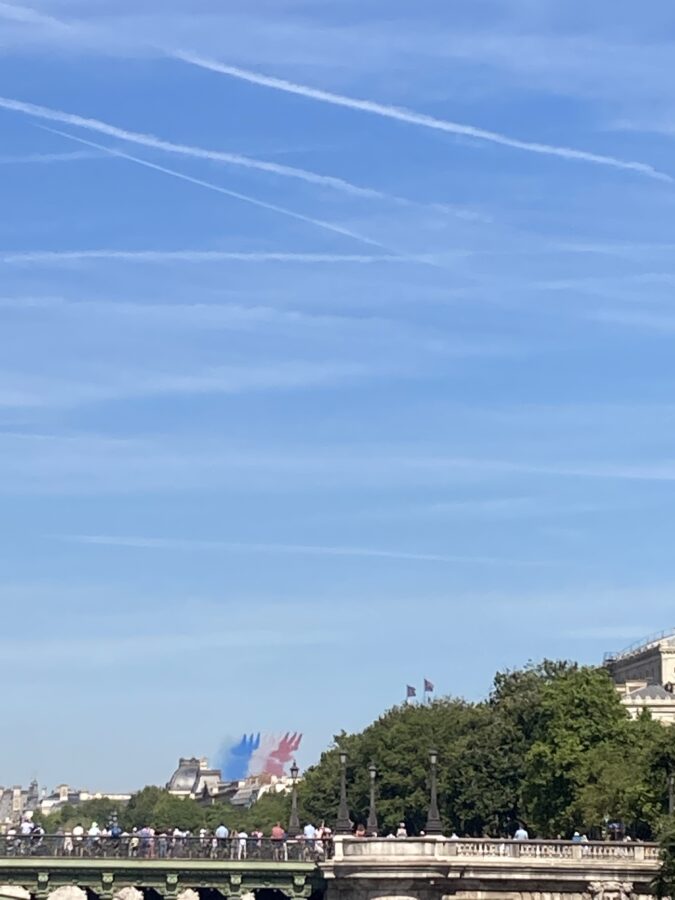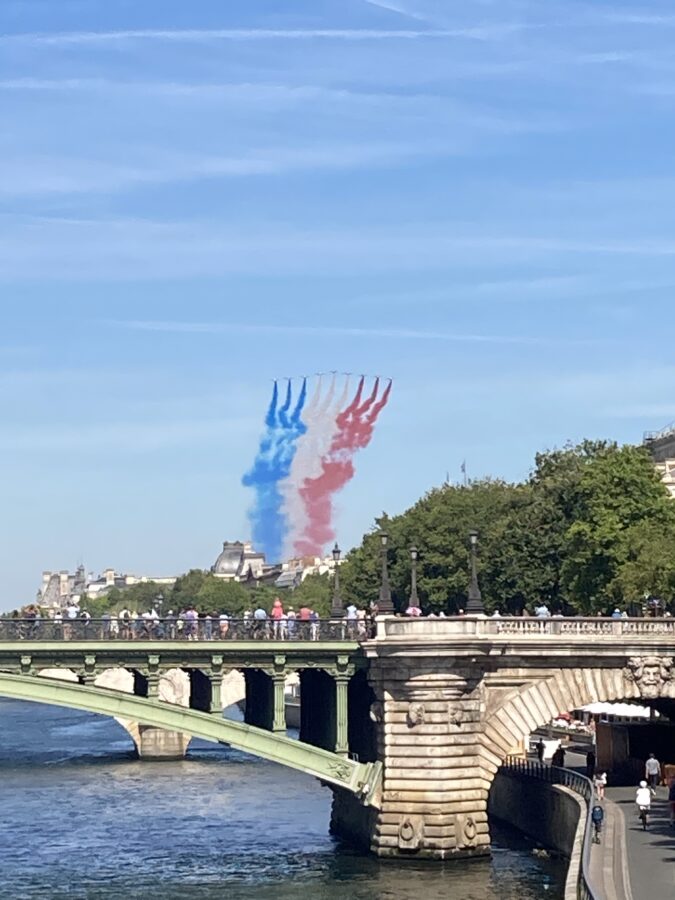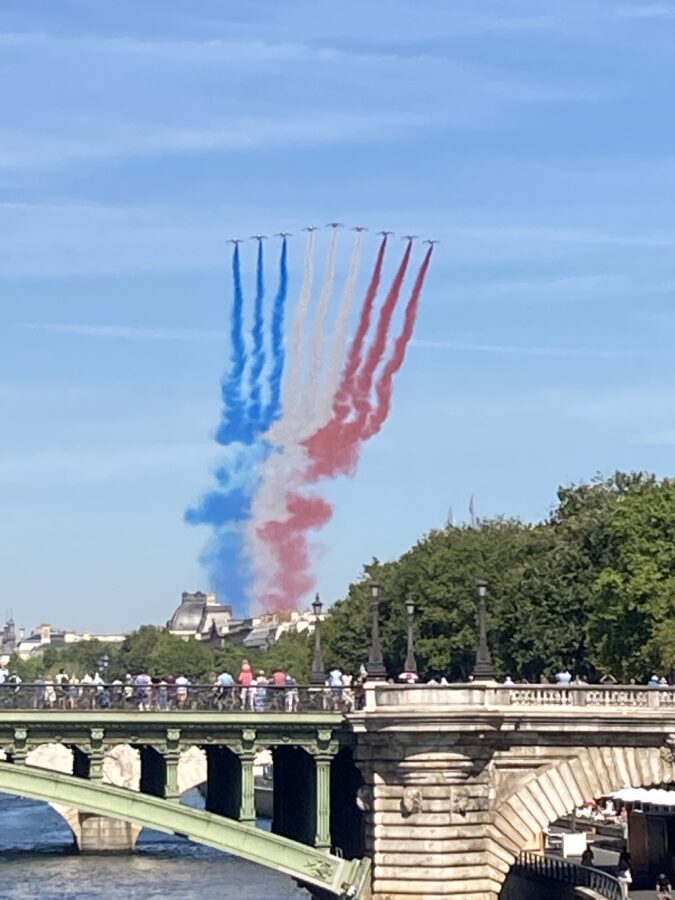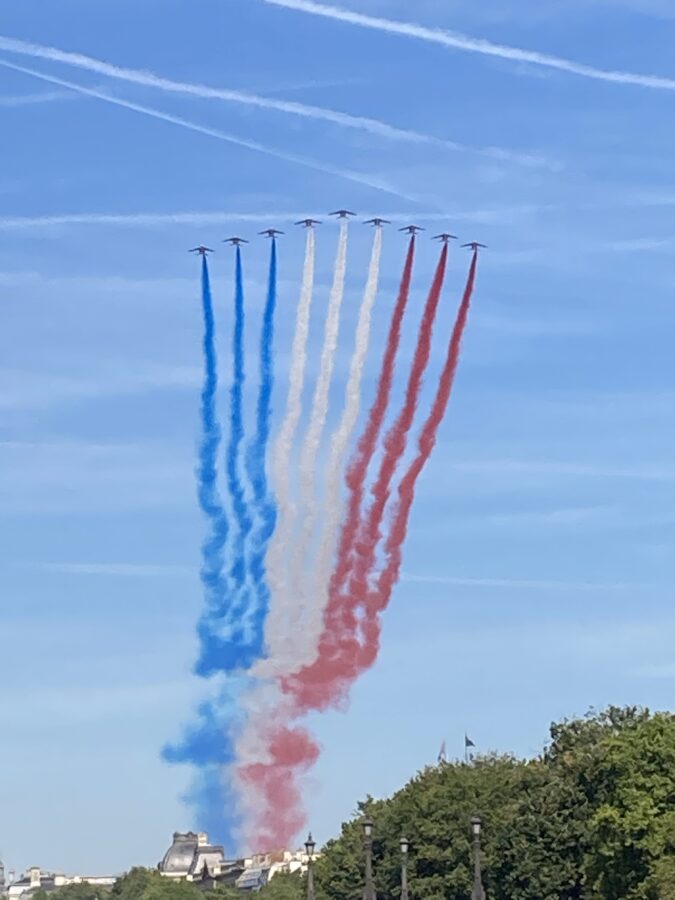 Our friend and former neighbor, Chantal,  joined us on the bridge and for a bite of lunch afterward at Le Flore en l'Île, one of our favorite spots. The cool breeze was again a blessing along with good food.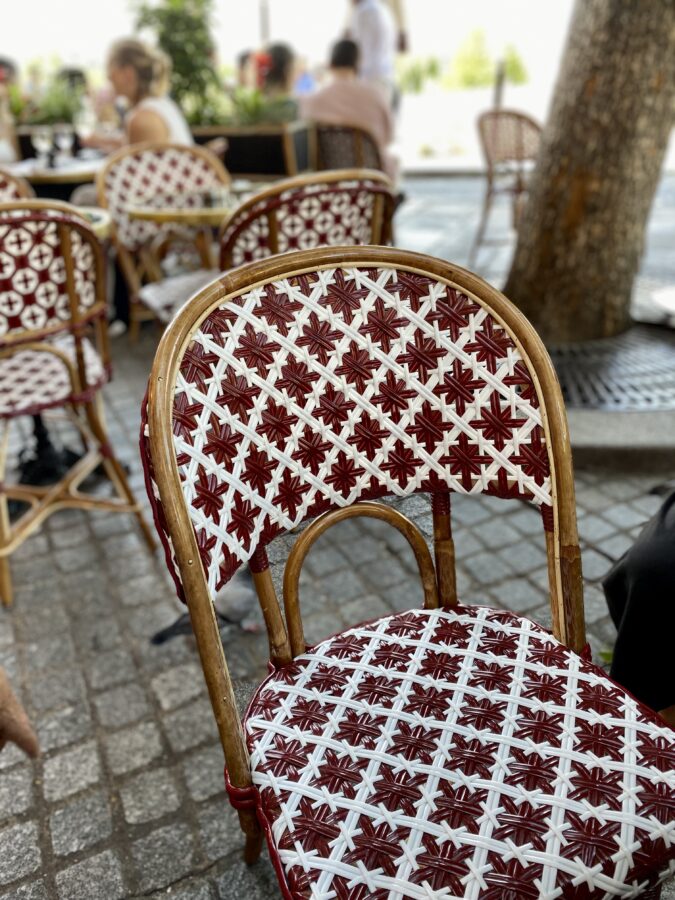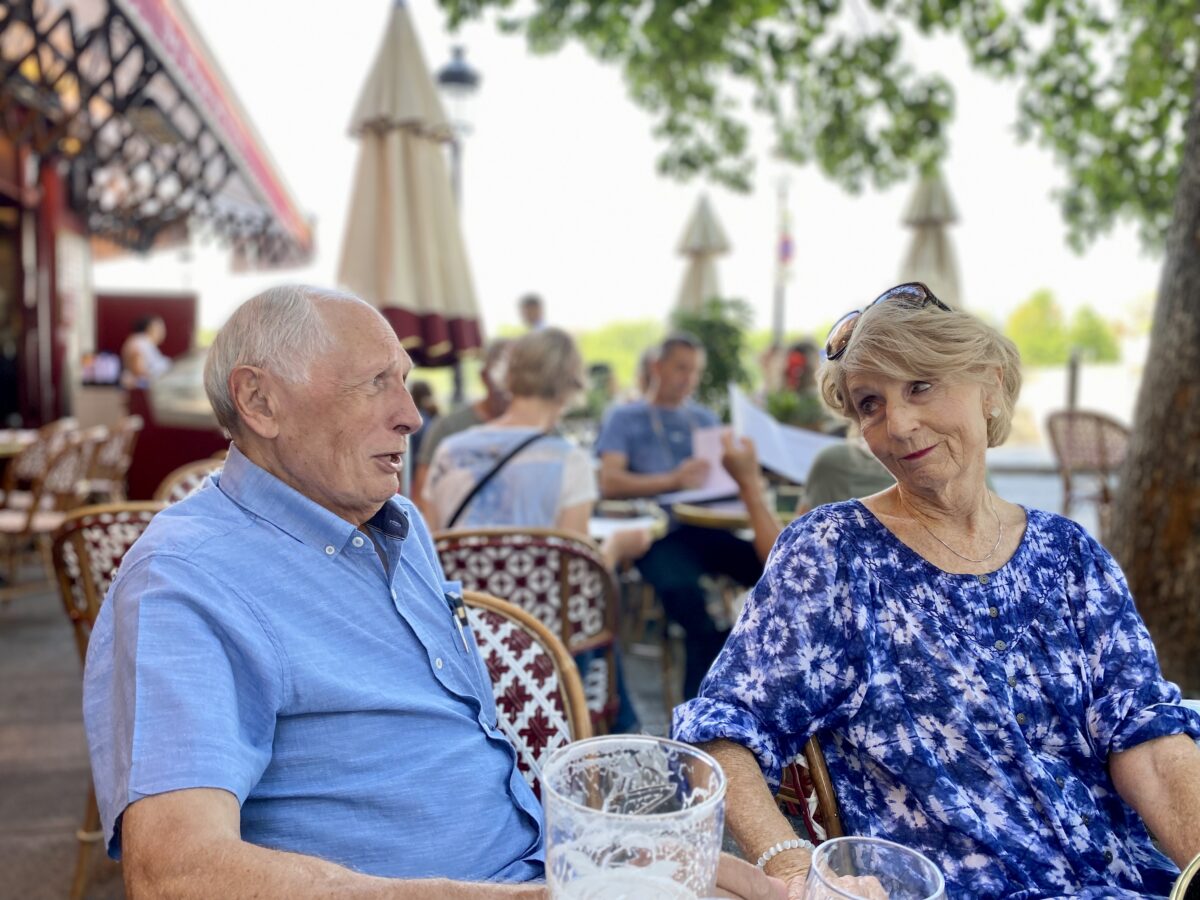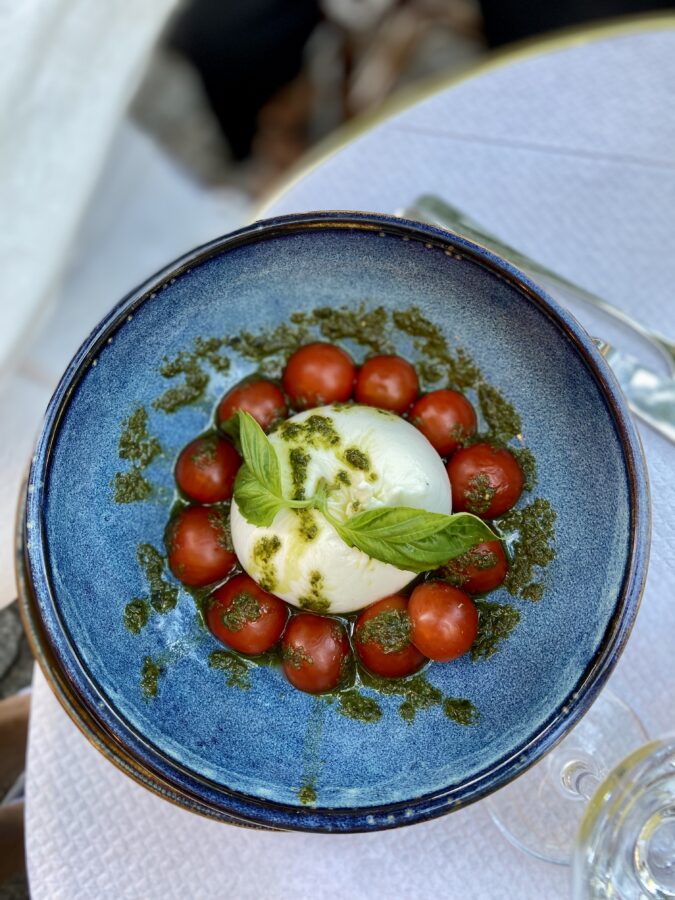 We circulated around the Notre Dame area for a few pictures as close as possible, though it's still a very active construction site with partial completion by 2024 for the Olympics and full completion not until 2027!  Natalie was fortunate to go inside on her first visit in 2018.
We got them to St. Chapelle on time, but we waited for them across the street at a cafe. I think they enjoyed it though they said it was very hot inside the chapel. Natalie captured some lovely photos. If you've never been, just remember that the real showplace is upstairs. Some folks don't know to go upstairs, and that's where the beauty lies. The windows tell the story of the Old Testament. It was built in the 1200's for King Louis IX.
Of course, the grand finale to our day was a riverboat cruise on the Seine for the fantastic fireworks. We departed right below the Musée d'Orsay. Beautiful night, adequate food and as always spectacular fireworks. We did not get quite as close as I thought we would but still a great view.
---
Such a fun day and hope we've brought you as much pleasure as we enjoyed. Cooler temps today hopefully as we journey to Les Champs.
More adventures to follow,
L & B