Bonjour mes amis,
Yesterday was incredibly beautiful without a cloud in the sky, a nice breeze, and slightly cooler temps, all in preparation for the heat surge on Monday and Tuesday.
Natalie and Lisa were at DisneyLand Paris, and we have yet to get a full report. Hopefully, no news was good news. Bernie and I had a slow, easy morning, just relaxing a little. We ate lunch in the apartment, took the bus to our Monoprix that we know and love, thinking it would be back to normal after a major renovation. It was not yet in tip-top shape and nothing was where it used to be. C'est la vie and the theme of this trip so far!!!  We got a few more basics, went to a different grocery store and caught the conclusion of a wedding at the beautiful Église St. Paul/St. Louis. We waited for the bride to exit the church, but alas, Bus 96 appeared and we had to hop on with our four bags of groceries. No need for a gym membership over here in Paris. Plenty of weight-lifting in daily life.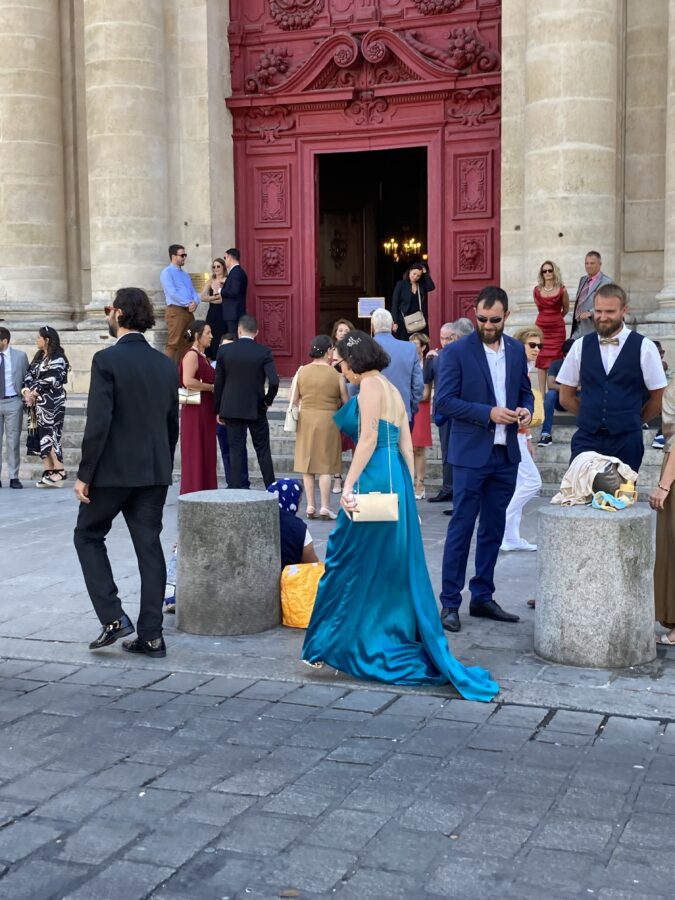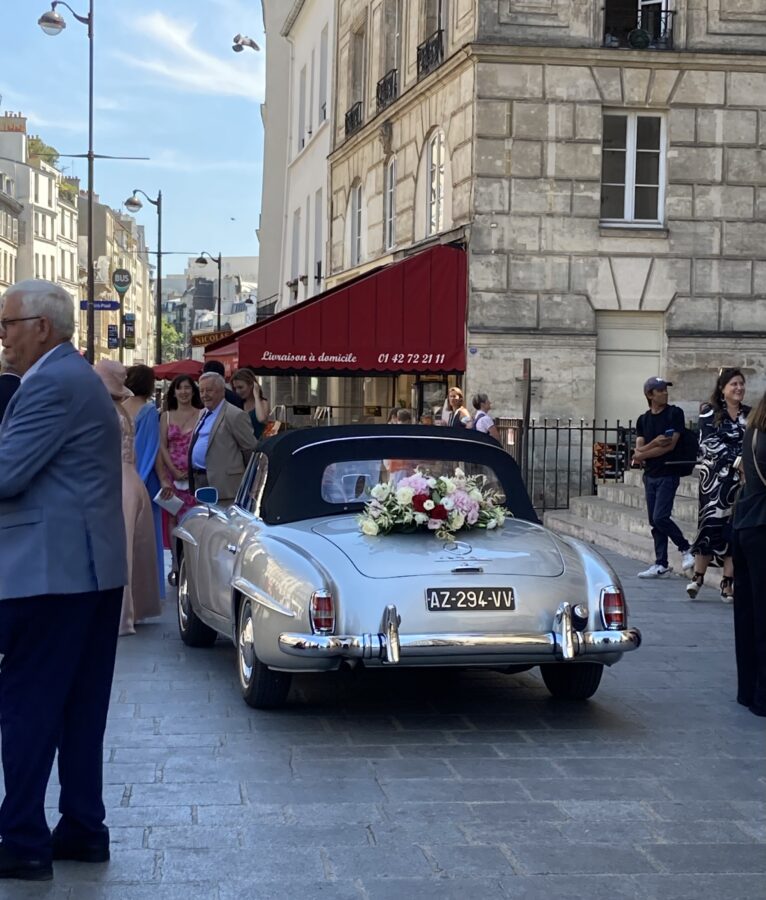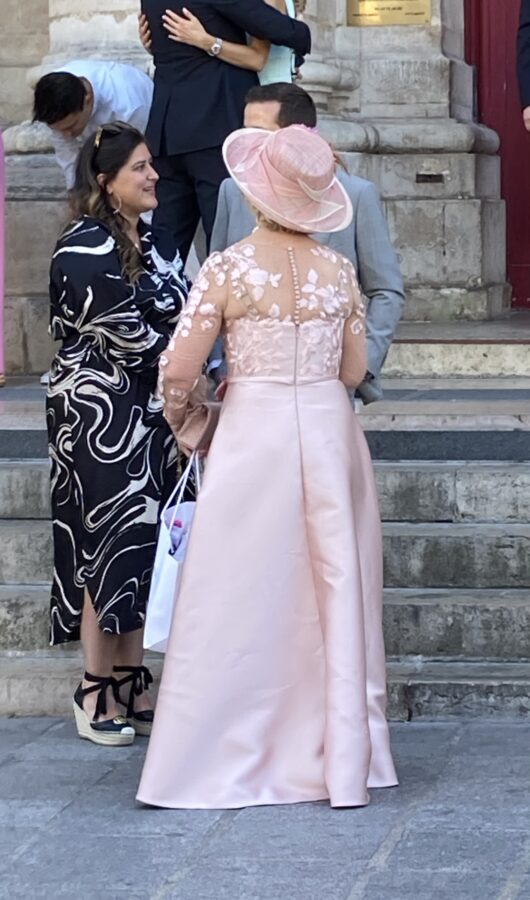 About 4:30, we went out for a discovery stroll in our new area to get our bearings and enjoyed it very much. We were engulfed in a manifestation for peace in Ukraine and also snapped a few dogs sitting at cafes.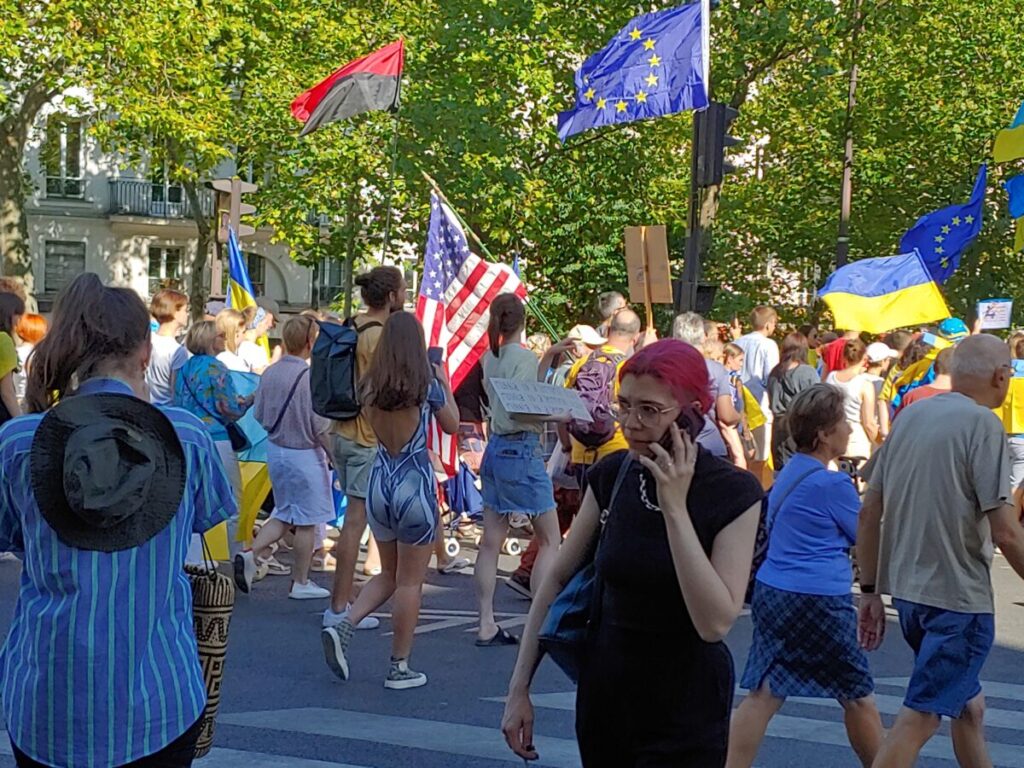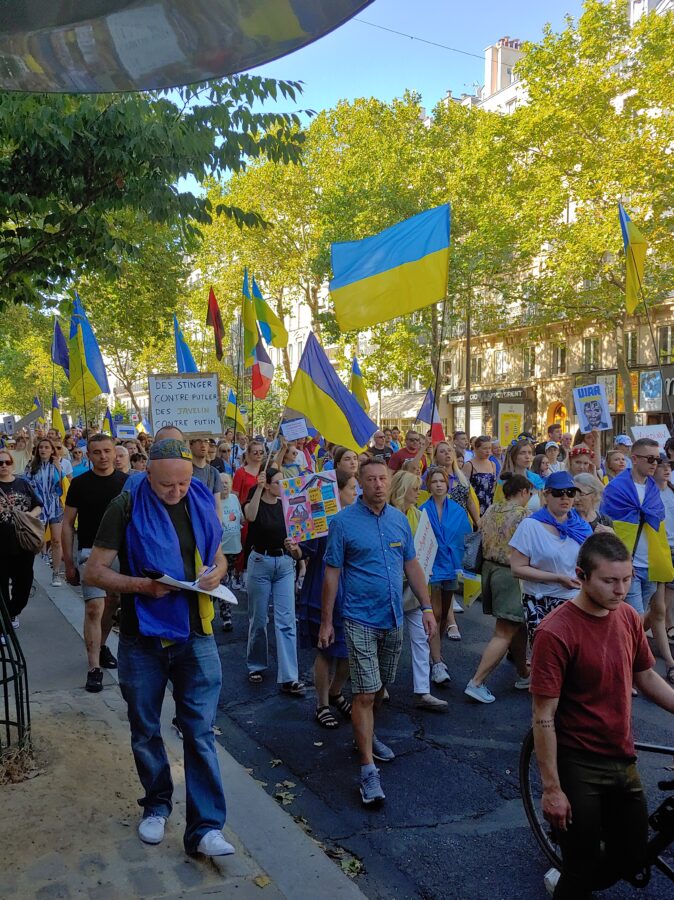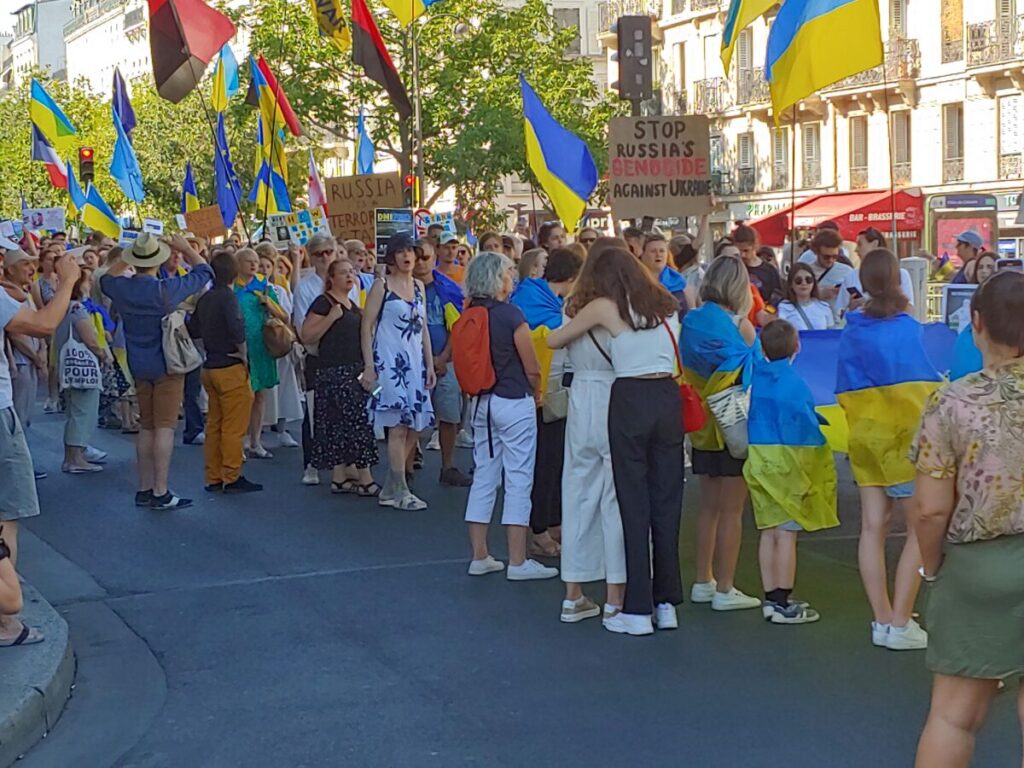 Natalie is quite the photographer and caught these lovely photos night before last at sunset on the Seine.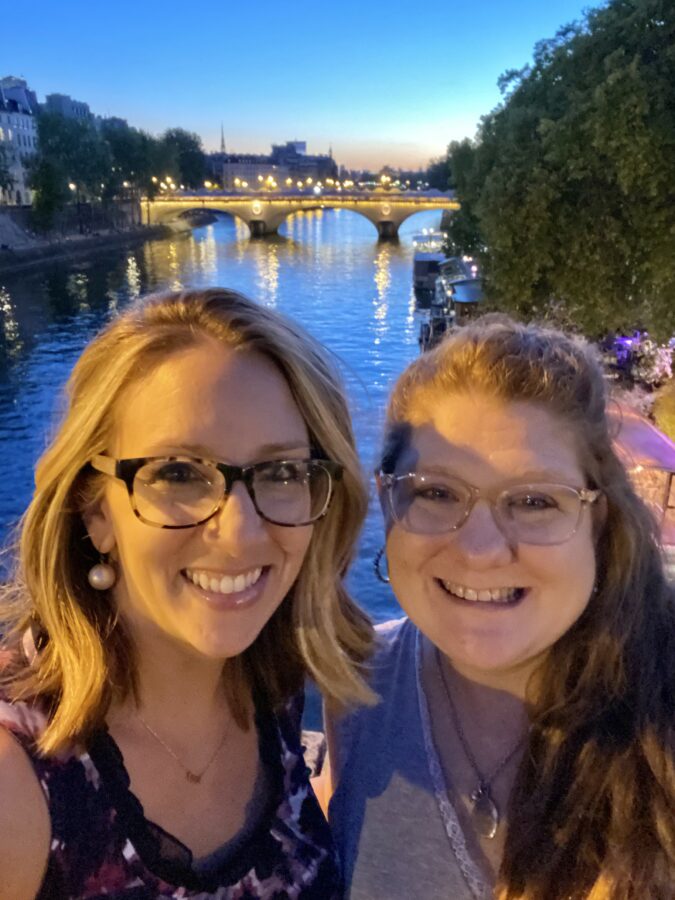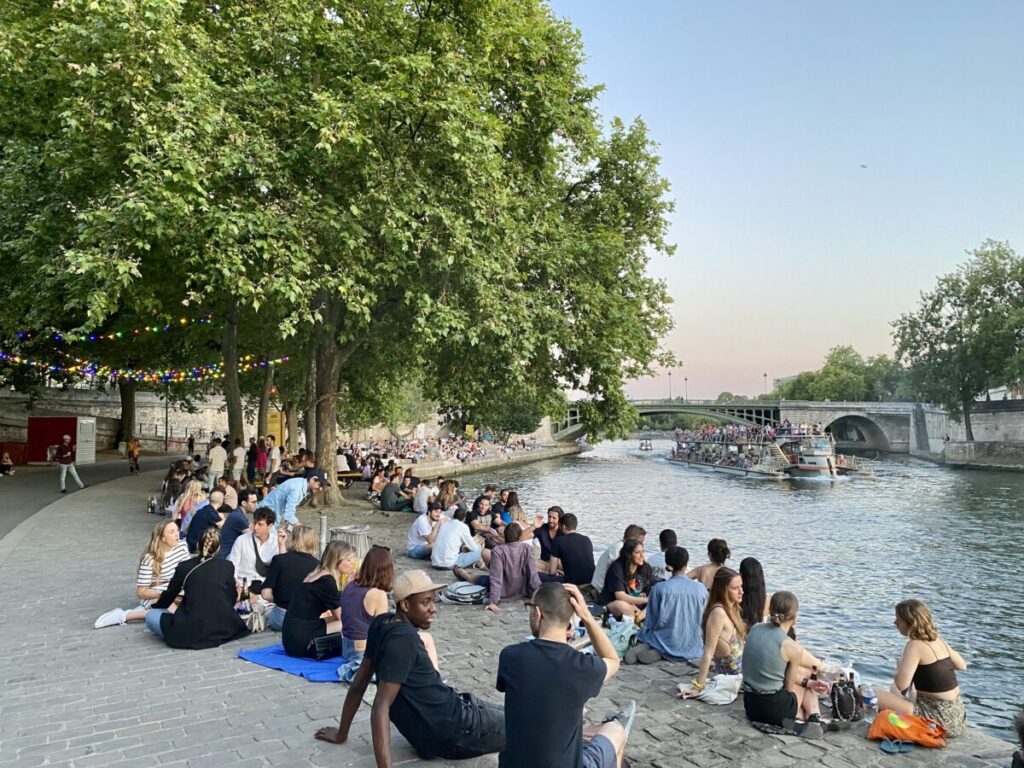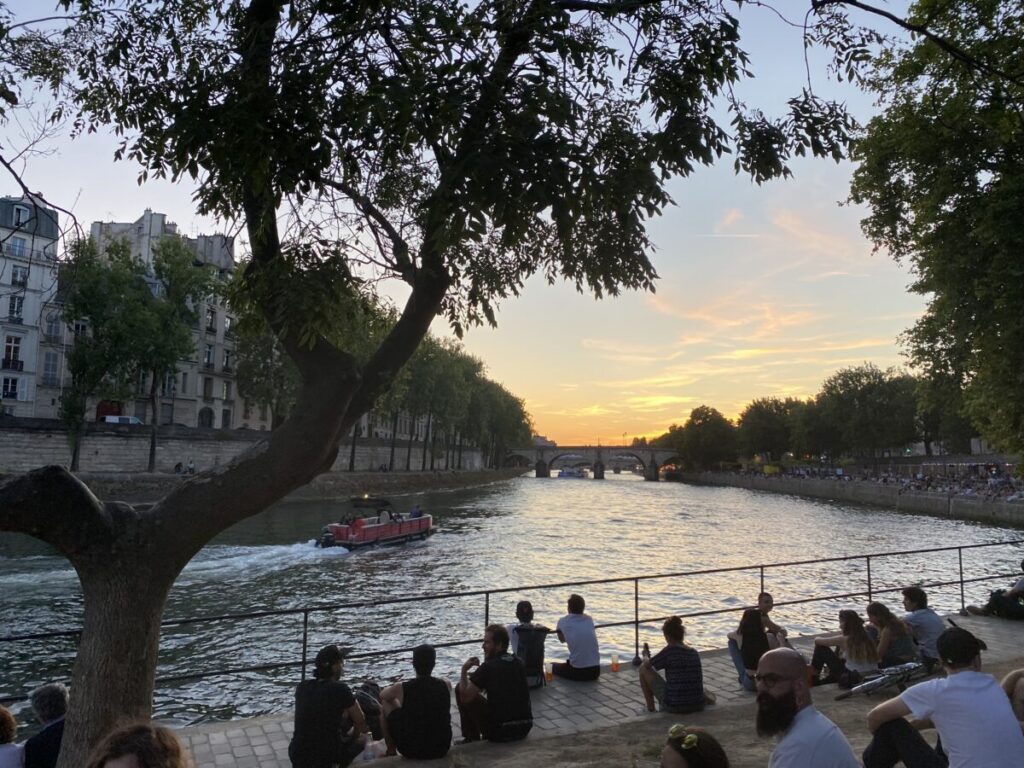 Tomorrow is the Bastille Sunday market and then Montmartre!!
To those in Huntsville, we were saddened to hear about the accidental death of Ray Jones. Love and prayers to his family!
Bon soire
L & B