Bonjour,
It's so fun for us to see our Paris blog influence strengthen as we now have folks joining us from all around the world! Merci to all of you! Keep those comments coming in—ask questions, disagree, give a thumbs down—it doesn't always have to be positive. We find each and every comment interesting!
Yesterday, it was just cold! And one of the days I didn't anticipate correctly with wardrobe. The wind just about got Cindi and me, and we were on top of the Left Bank much of the time where the wind was really whipping. We began with a walk up one of the oldest streets in Paris, rue Mouffetarde which is a pedestrian market street on the back side of the Latin Quarter. First time for us when the weather wasn't scorching hot! Shame on us, we took no pics. Perhaps Cindi will post some on Facebook. We did, however, do a little shopping. I bought a new scarf, and we both bought the same necklace made from pieces of colorful fabric. We crossed over the rue du pot de fer, the street of the iron pot, lined with colorful cafés, though not many takers outside yesterday!
We walked down to Le Pantheon, recently restored. You may remember a photo of it from the Luxembourg Gardens. The dome was literally collapsing on itself, and it has been closed for 2-3 years. Now it's truly gorgeous on the inside and massive. It is the burial spot of prominent figures in France, Marie Curie, Voltaire, Victor Hugo, Dumas, etc. We had never been down to the Crypt and have some nice photos of our visit. Thank God for Bernie's great camera upstairs. My phone did amazingly well down in the crypt.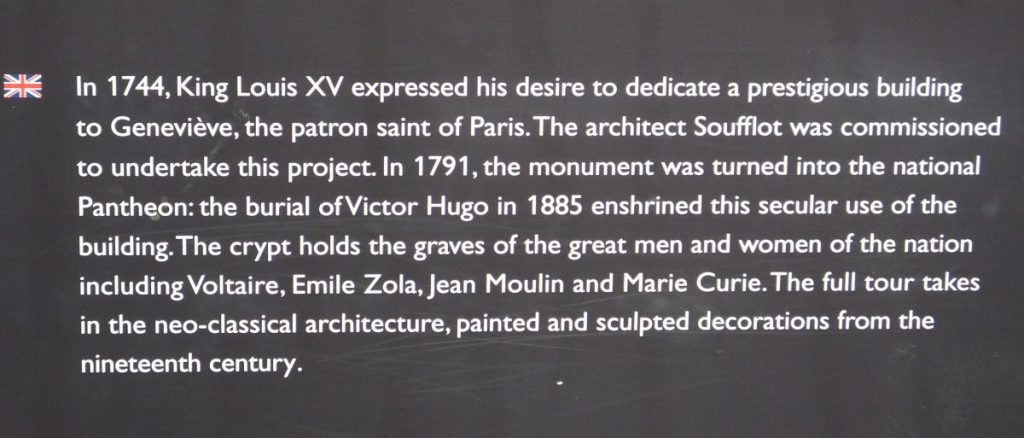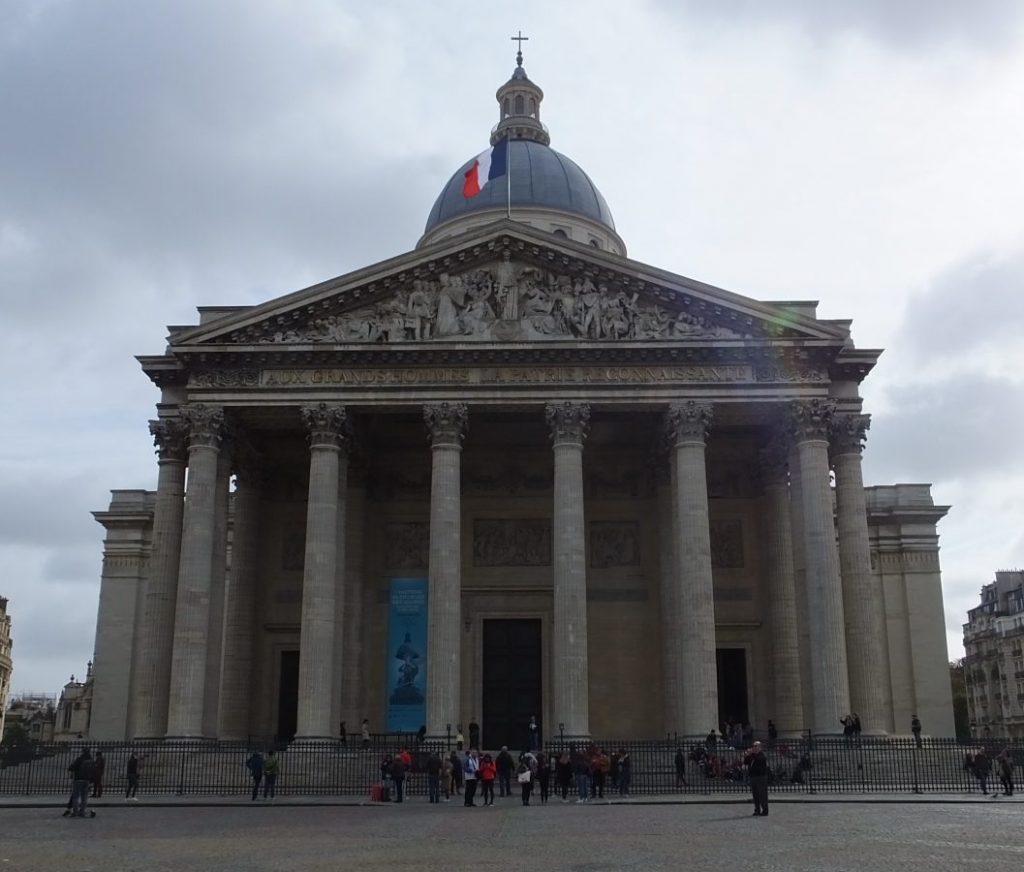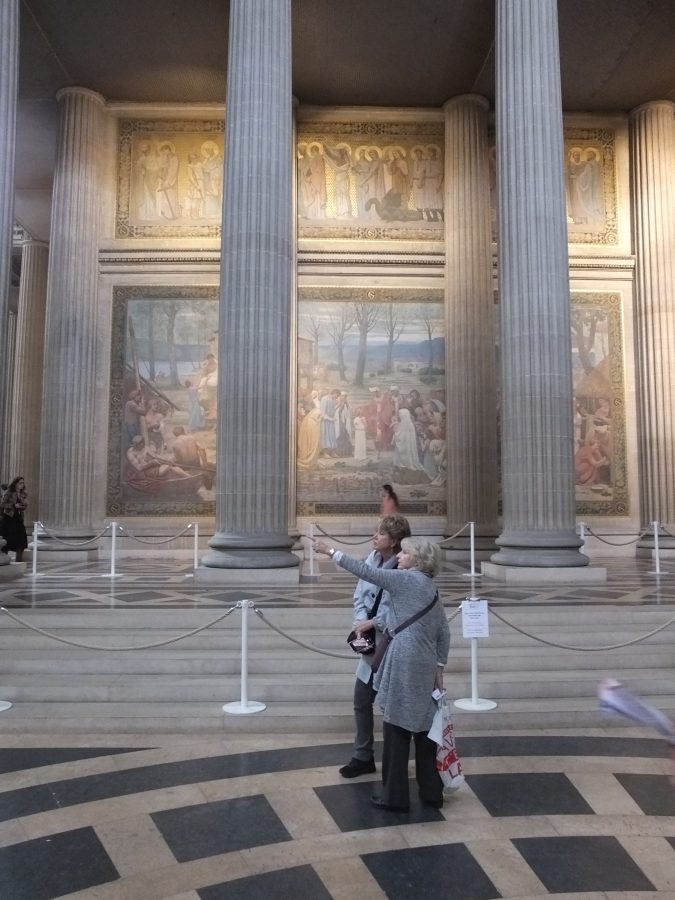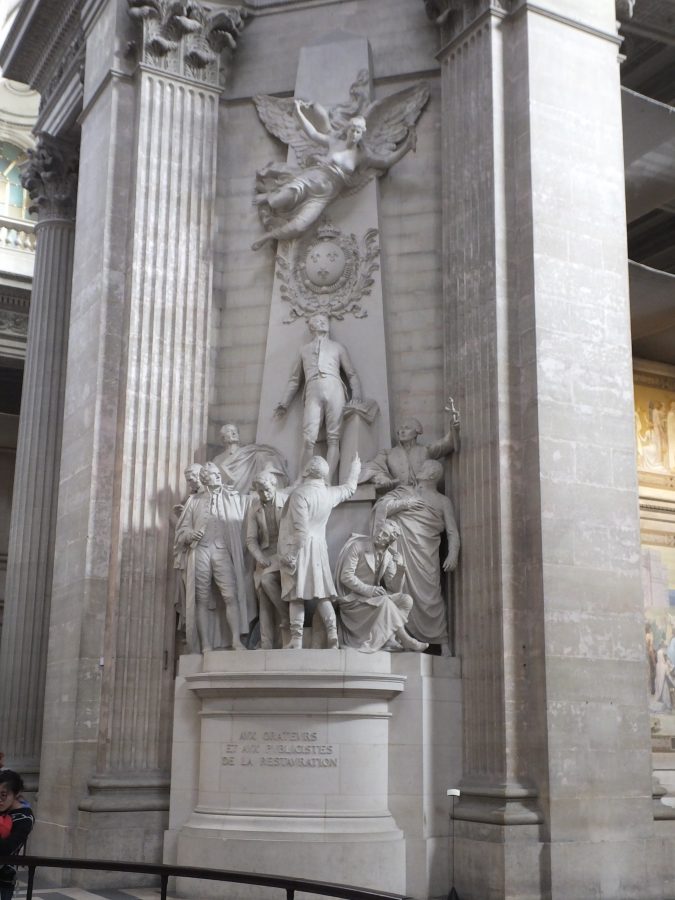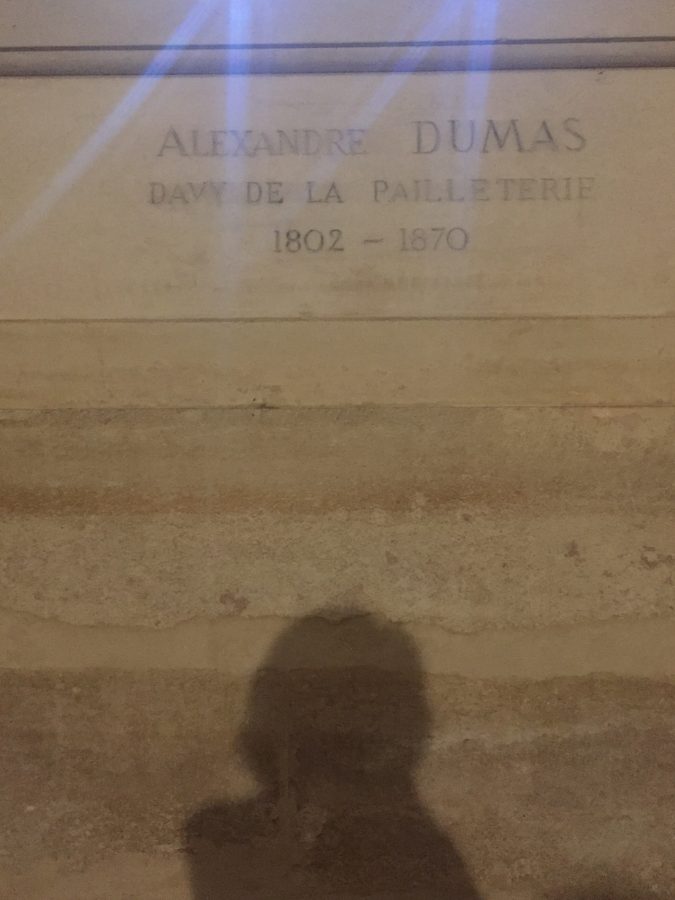 After a good lunch in a warm spot, we crossed over to the Right Bank and showcased the beautiful St. Eustache church. Bernie captured the massiveness of the church, and I got some great photos for our light theme. 
We ended our day with a dinner in the apartment and a birthday surprise for Bernie from the Ludwigs, card, gift, and a chocolate birthday cake!!!  So thoughtful and very touching for Bernie.
Today, we're splitting up. The guys will do their thing while Cindi and I take in the great shopping in the Marais area. Who knows what may happen!
Our photo at the top of the blog was taken by Bob and captures the joy and fun of our time together. This was at Le Grand Colbert restaurant.
Have a great weekend!
L & B