Bonjour mes amis,
Thursday was the perfect representation of this year's blog theme on light. We saw the Van Gogh exposition at L'Artelier des Lumières, the workshop of light and illumination. It's a multi-media composition that is truly hard to describe: a mix of art, music, camera projection, and digital graphic genius which produces an immersion experience like nothing I've ever seen. If you were on the blog last year, you may remember the Klimt. Truly, it was Bernie's great camera that was able to capture this. Everything moves, including the floor, as images are projected on the walls, floors, ceilings, everywhere. The building was an old factory in this working class neighborhood. It's unimpressive as you approach it, and you can't imagine the wonders that are inside.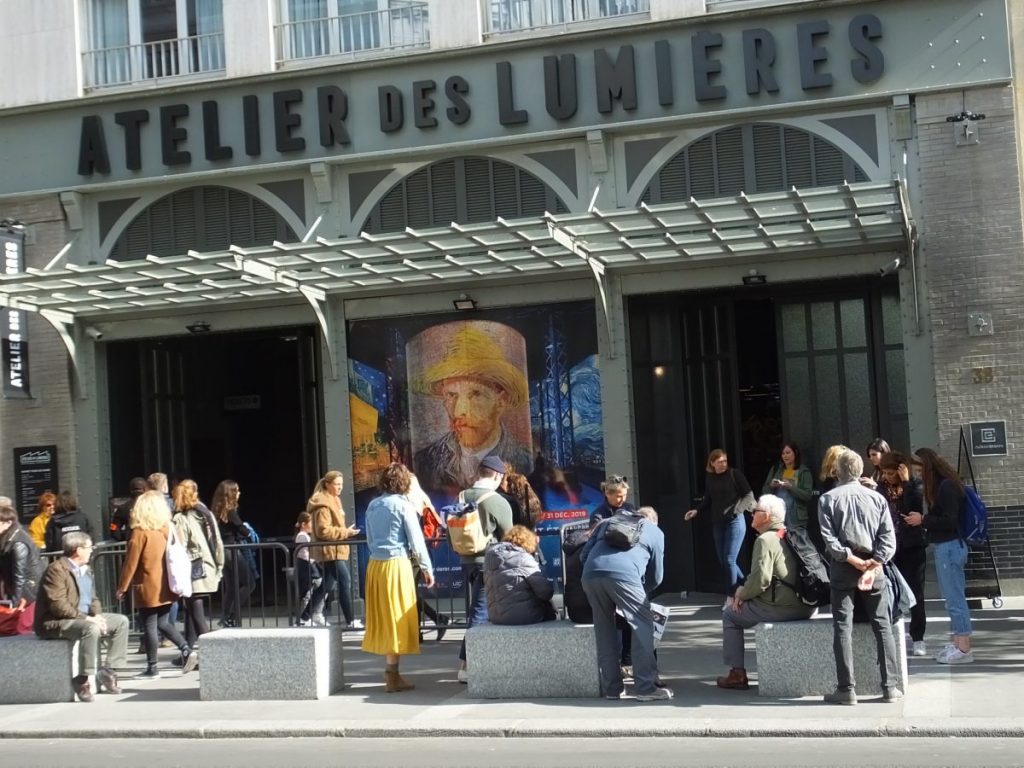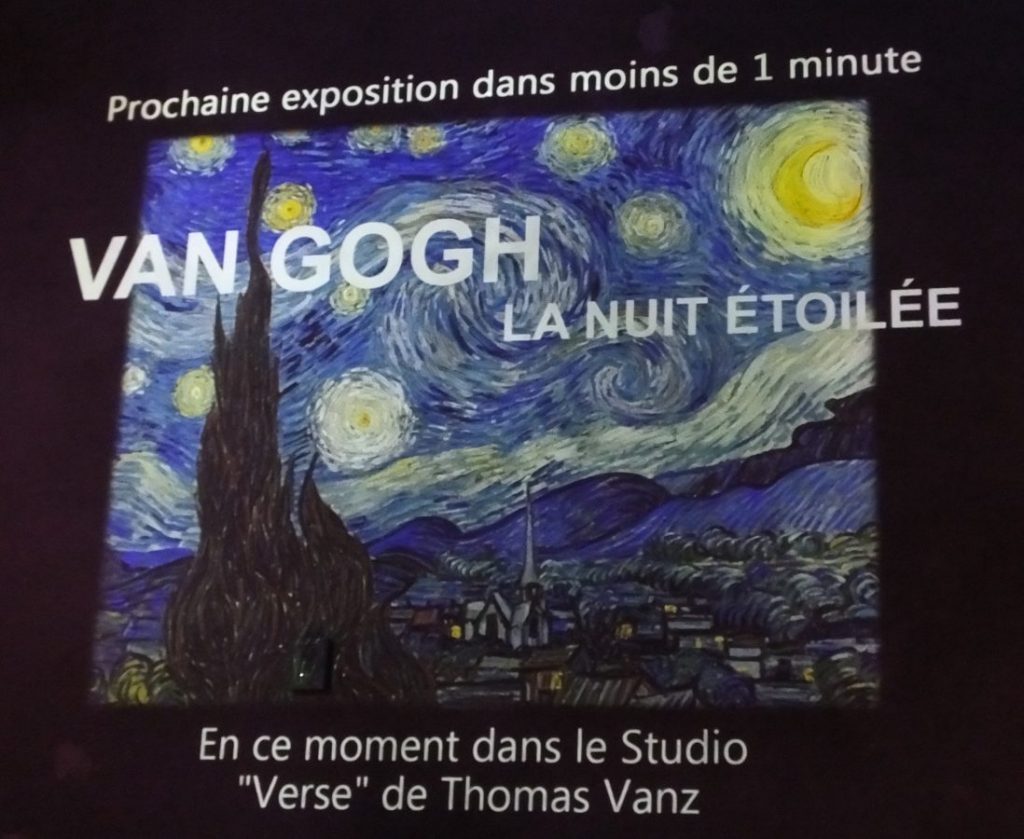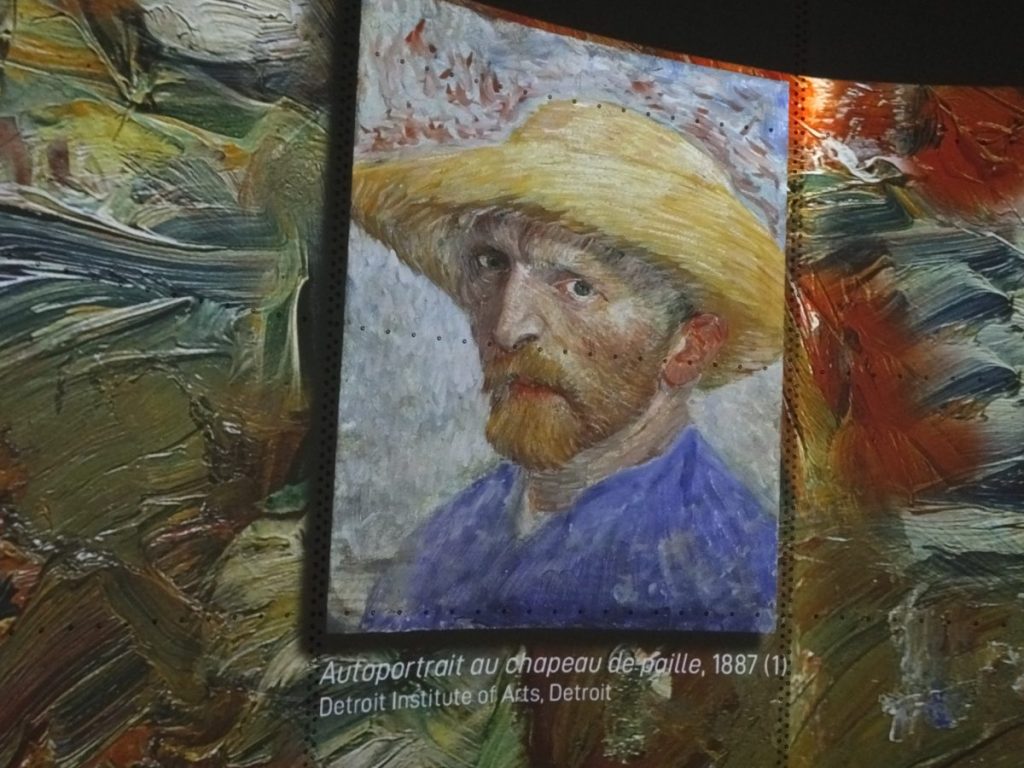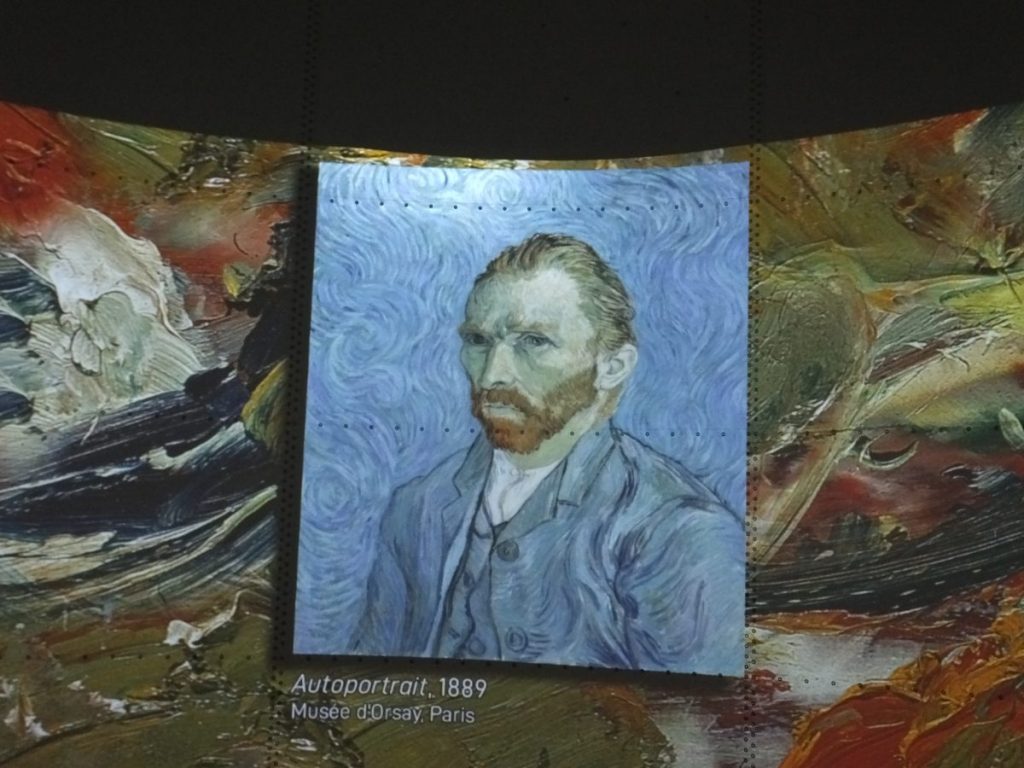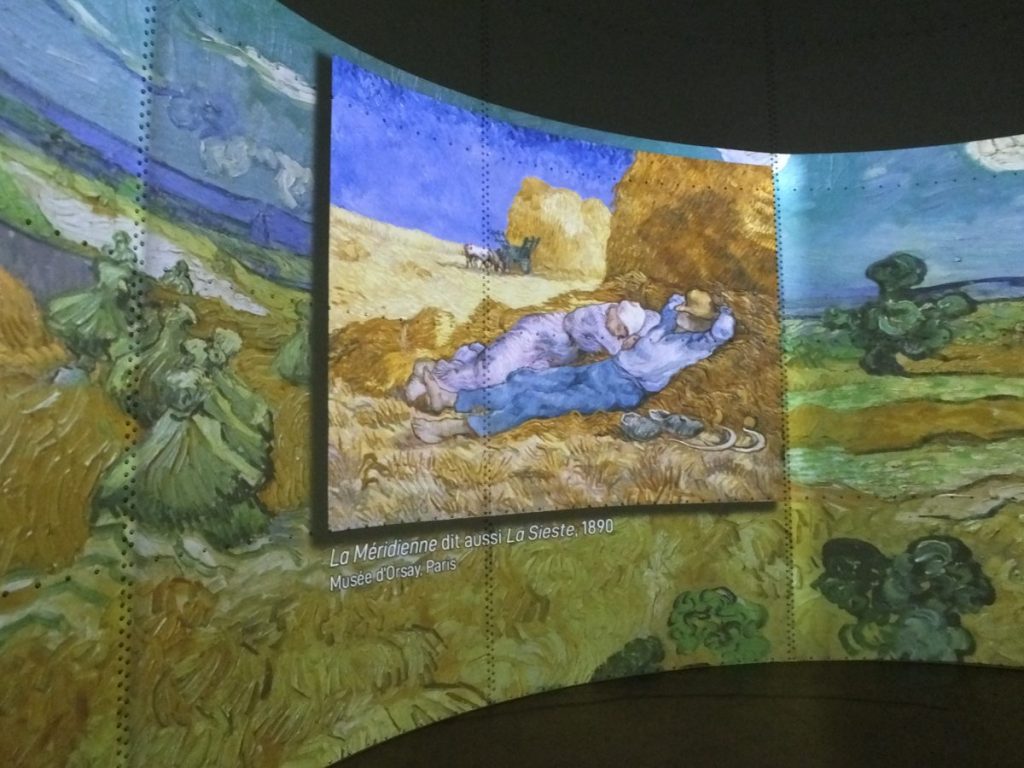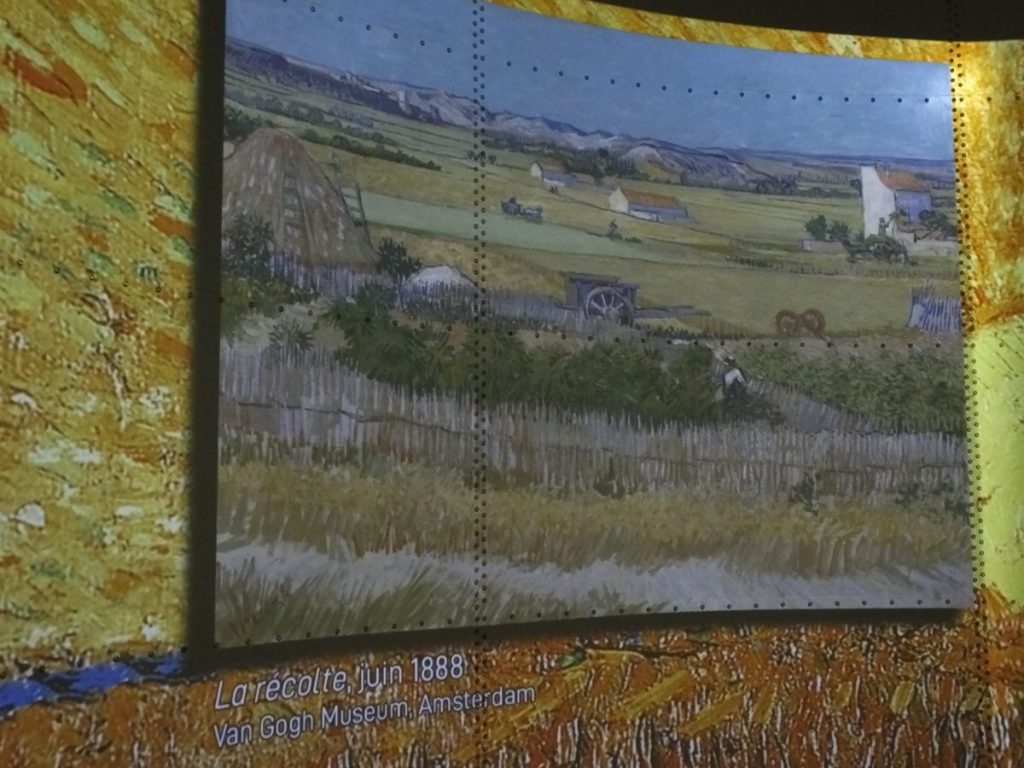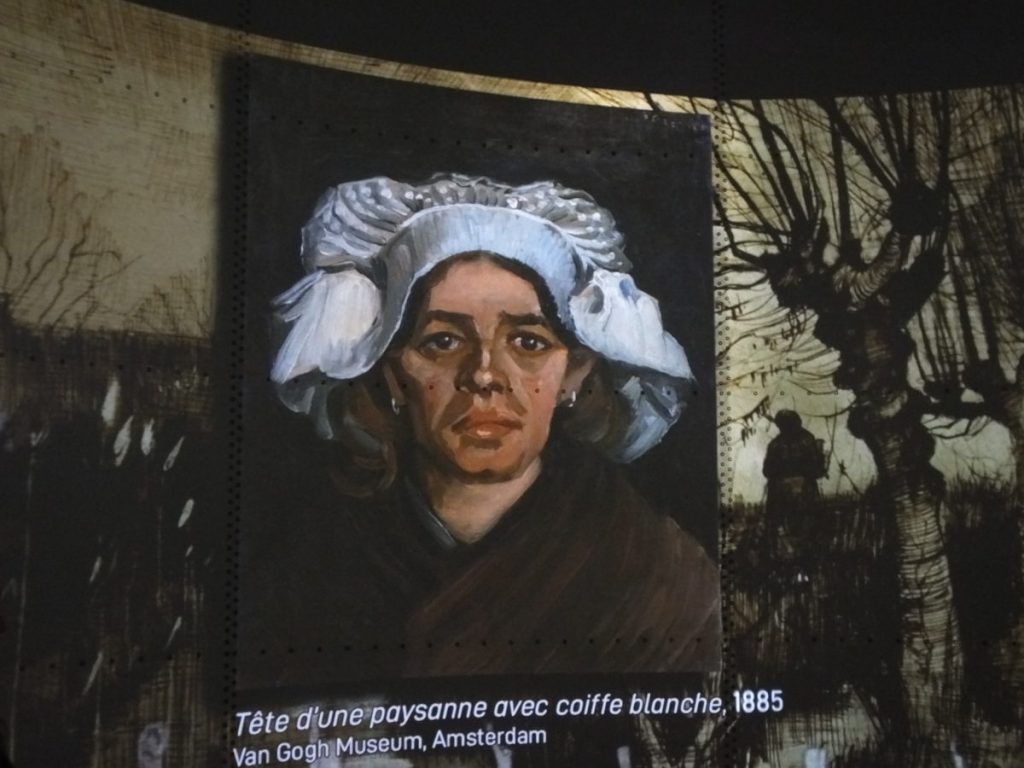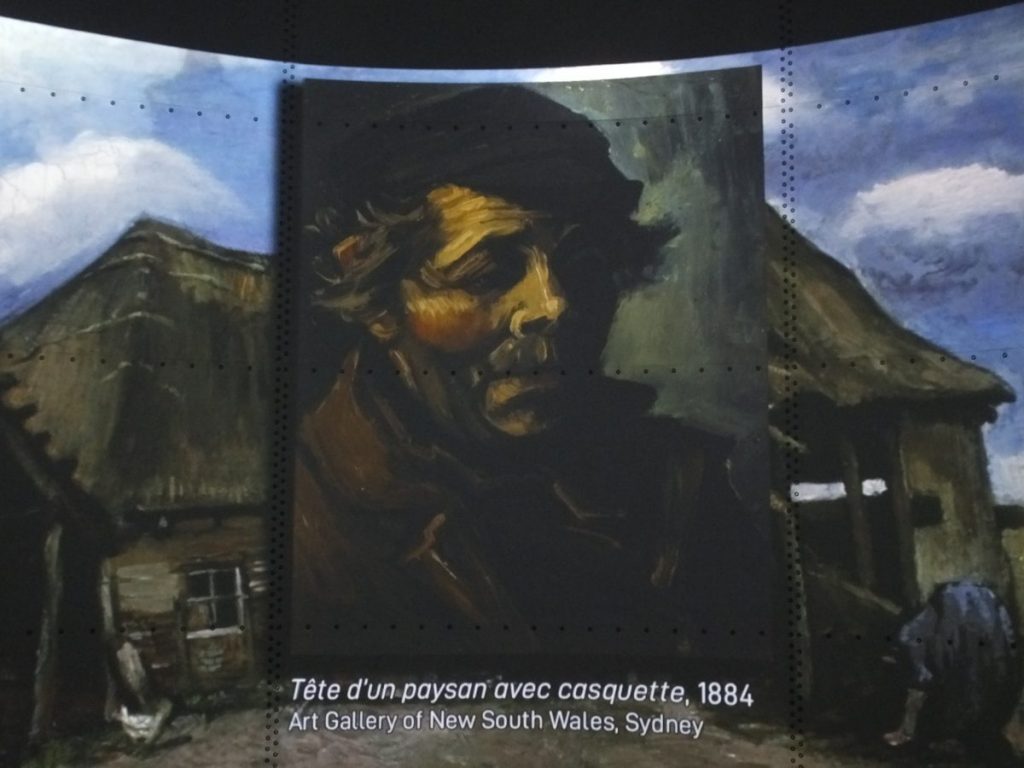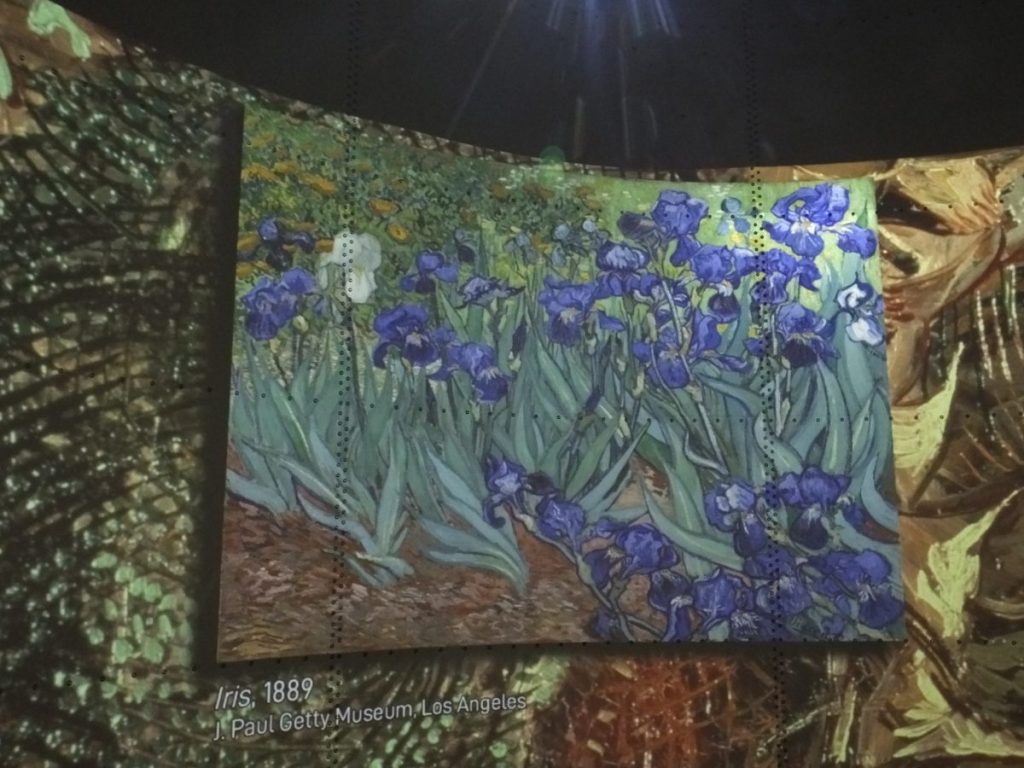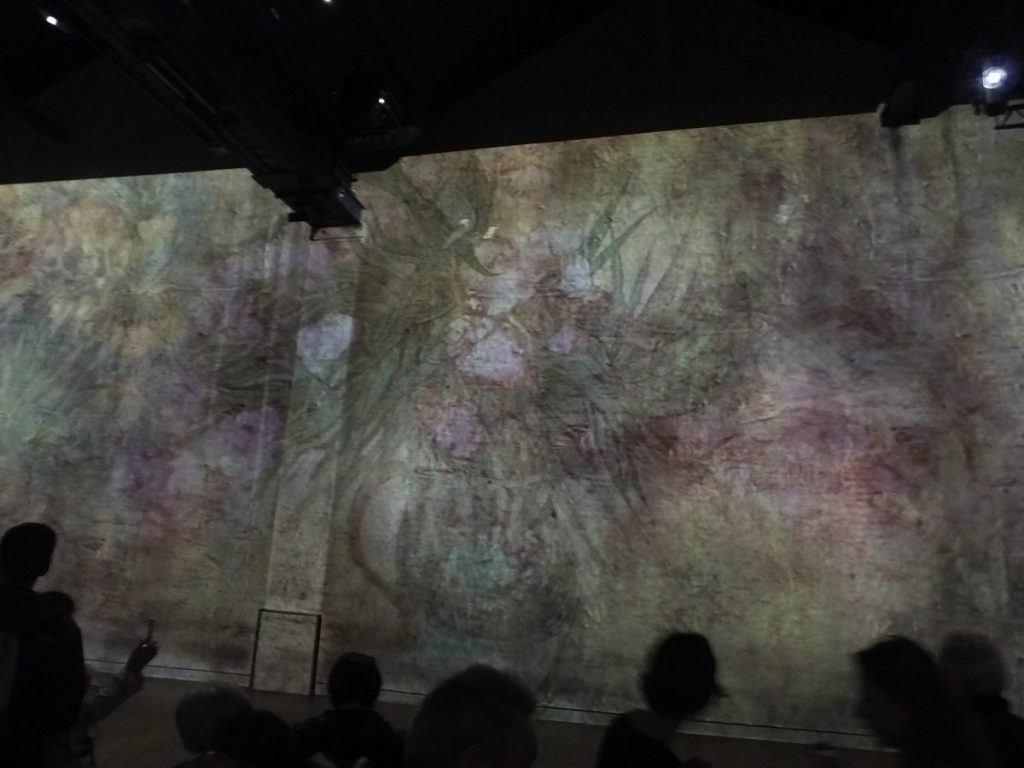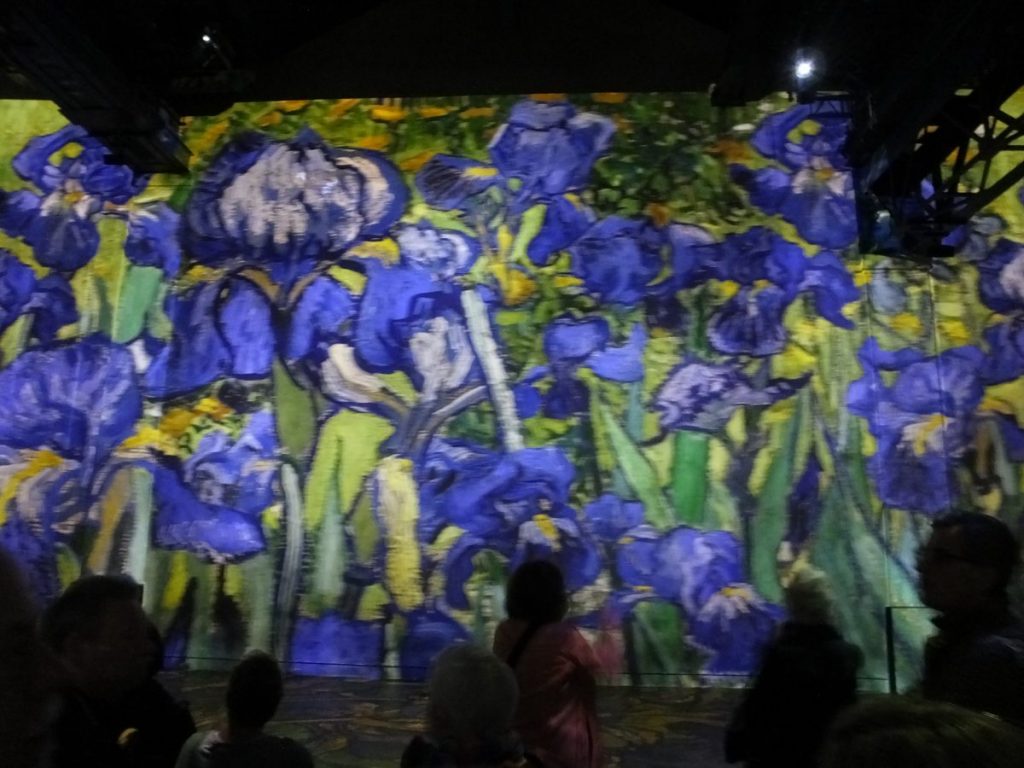 This area is where Bernie was born and we visited St. Ambroise church where he was baptized.
After a surprisingly good lunch in a little neighborhood café, we headed to see the Palais Garnier or classic opera house only to find that the area we most wanted to see, the main theatre with the famous chandelier, was closed. We aborted that plan and made a quick jaunt to the Gourmet Food Store of Les Galeries Lafayette which Bob and Cindi really enjoyed. Eye candy everywhere.
Last evening, the Ludwigs treated us to a delightful dinner at one of our favorites, Le Grand Colbert. (Movie scene from "As Good as it Gets" with Diane Keaton and Jack Nicholson.) WONDERFUL meal including our first taste of Ile Flottante.  Also many great memories of Bernie's 75th birthday celebration there.
We are running with all cylinders open and enjoying every minute of it. It's been in the low 40's at night and barely into the 60's during the day. I know…I had to rub it in for you suffering in Alabama.
Can't thank you all enough for your kind comments on the blog. I don't have time to respond to all of them but they provide support to keep going!
À bientôt
L & B