Bonjour,
If you have a copy of my book Bernie's Paris, you may recall an entire chapter on strolling in Paris, or becoming a flaneur. Oh, for sure, you can schedule, plan, make reservations, and rush from museum to museum, but it is the strolling that opens up surprise and discovery. For us, that is the ultimate magic of Paris. It brings to mind the word lollygag – to spend time aimlessly or to dawdle. That summarizes part of yesterday. The weather was quite cool and cloudy in the morning but with sun by the afternoon.
On the way to finding Jim Bilbro's suggestion of a new market, we ran across a forgotten shop on Boulevard Beaumarchais called Merci. We haven't visited it in years. Some of you know it. The front part was under renovation but the rest of the store was open and available having gifts, housewares, and clothing for both men and women. It sports a beautiful garden. When in Paris for your next visit, check it out.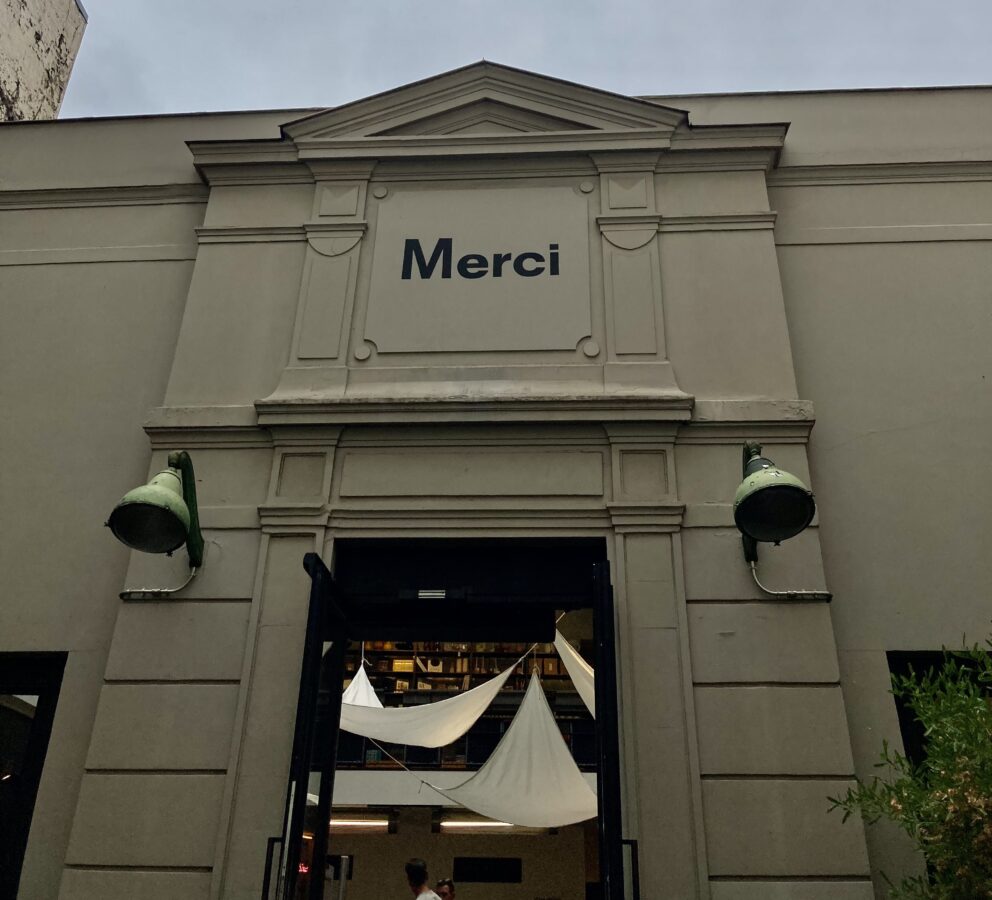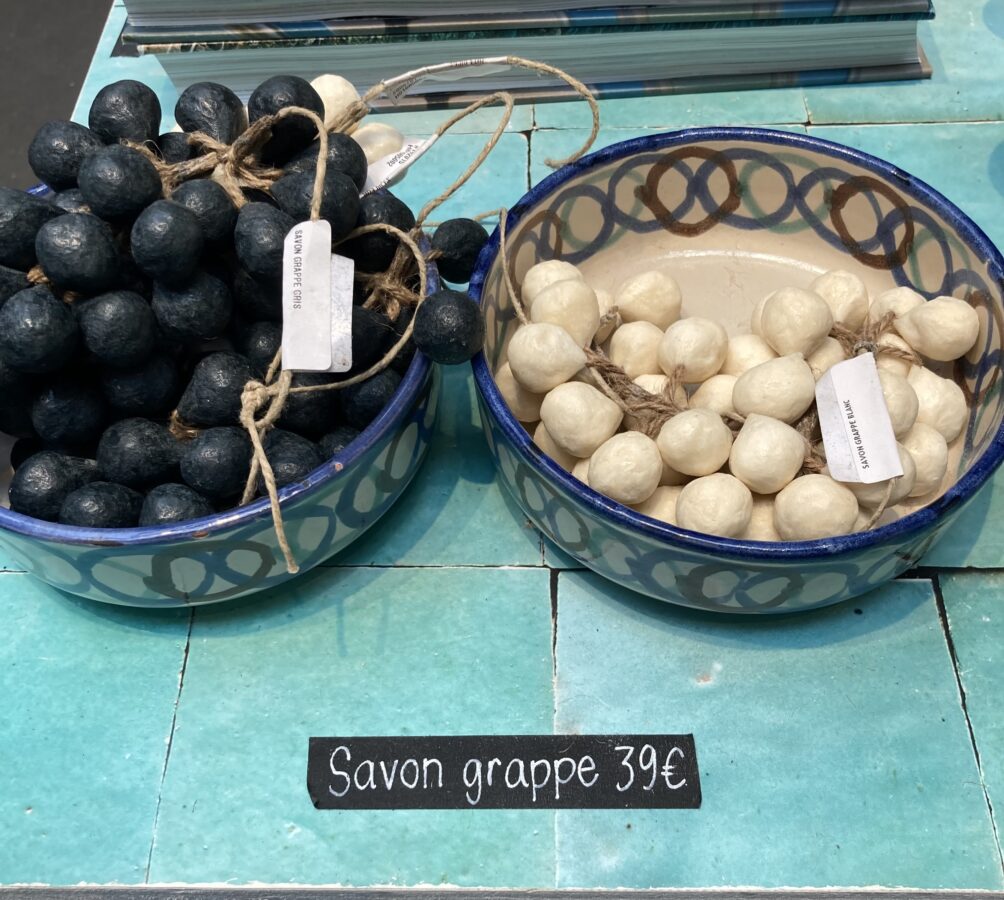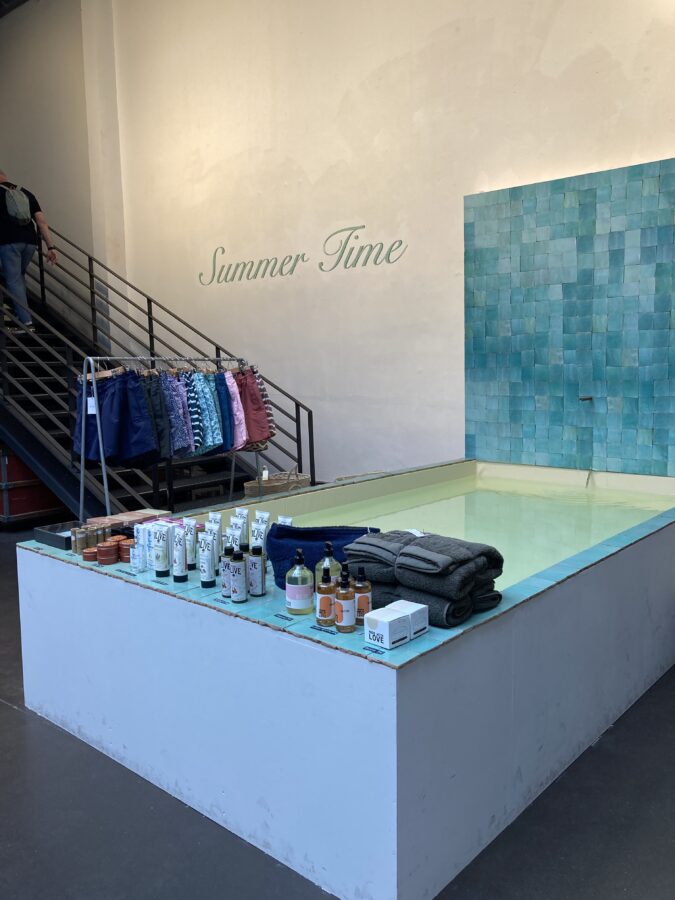 The market Jim recommended, Maison Plisson, was closed for renovation (it's August) and we laughed at ourselves for never noticing this. We've walked past it a dozen times at least. Something to see in September.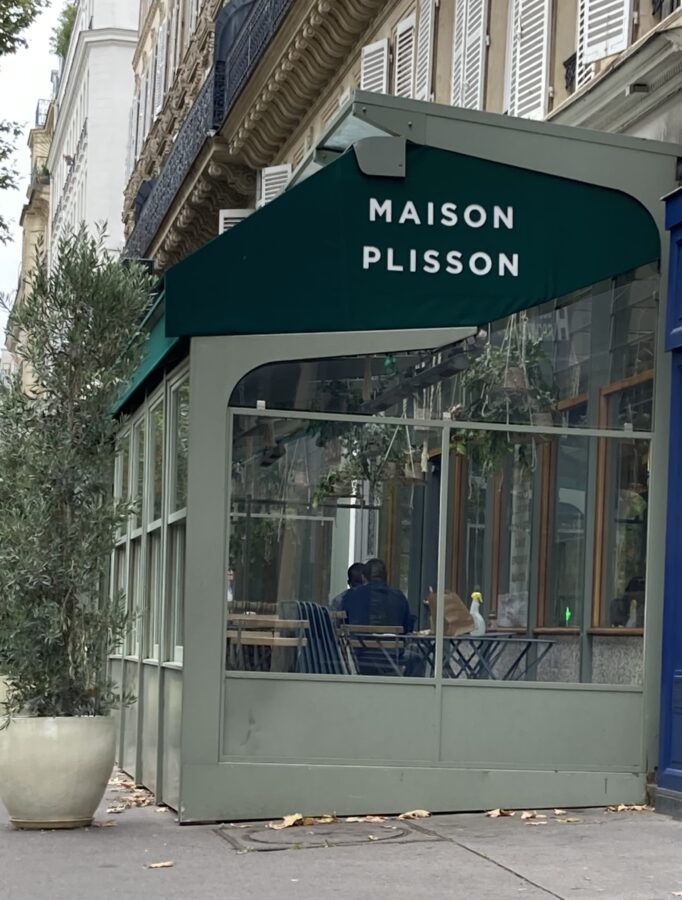 We made our way over to rue du Turenne via rue St. Claude, alongside the church of the same name. It's on our bus route (#96) and we've passed it but never gone inside. It's a very uncared for church, Romanesque in style and built in 1836 if I remember correctly. It was dark and dingy but OH what a surprise we found: a beautiful original Delacroix. Also a series of tile pieces conveying the stations of the cross.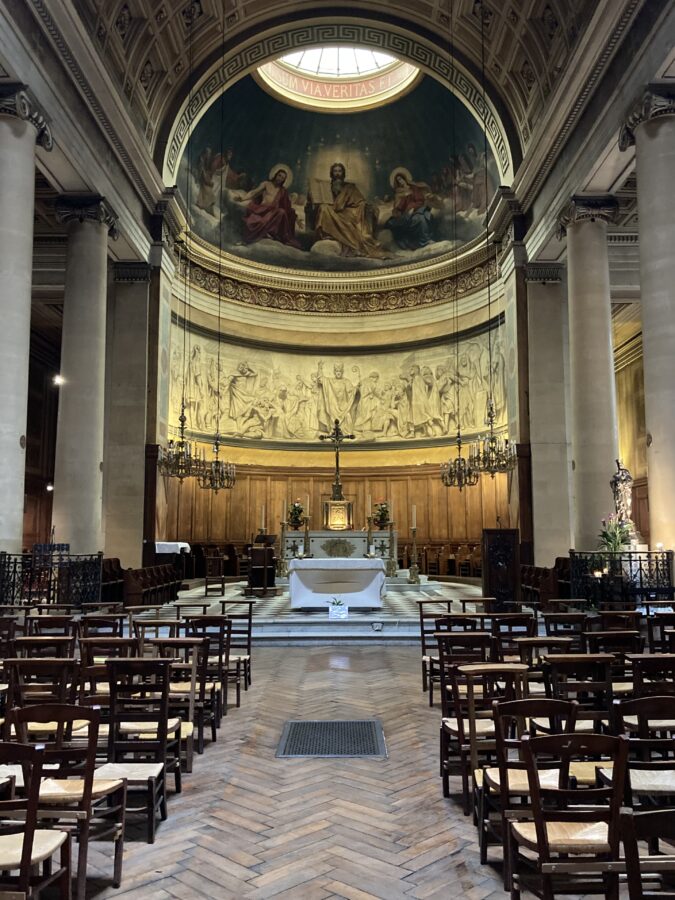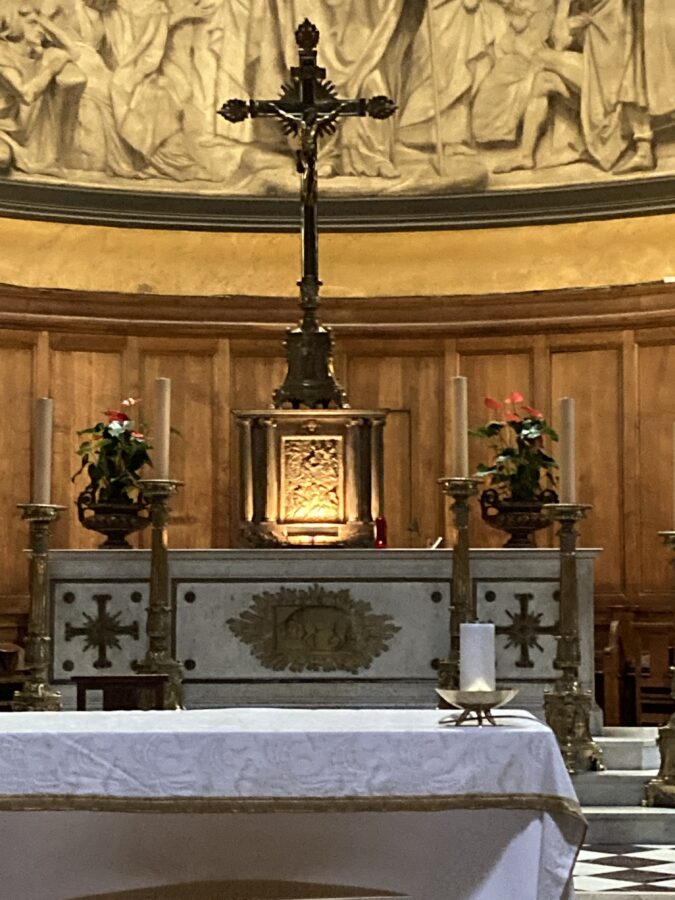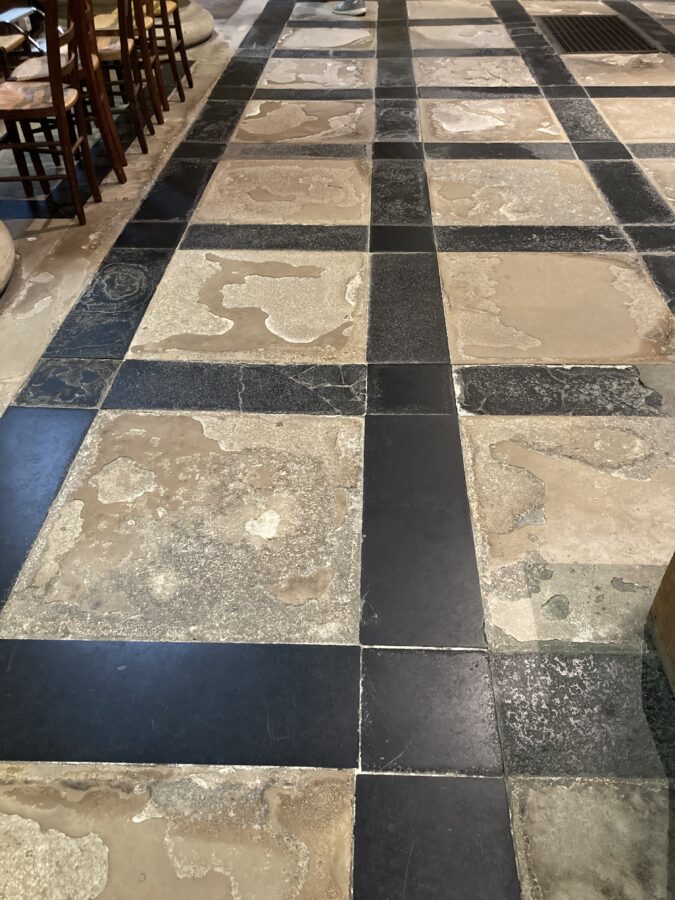 Lunch was next on our agenda and I remembered a recommendation from Richard Nahem's partner, Vincent, about a cute little spot called JiJi. It is Japanese and offered some interesting choices. Bernie had Fish and Chips but no, not like any you've ever had in the States. The fish was lightly battered and fried salmon. And the "chips" were mashed sweet potatoes all enhanced with some wasabi sauce. I had a Poke Veggie bowl and hot jasmine tea . Everything was delicious! It was pretty cool but we sat outside anyway in some very nice cafe chairs. The police on horseback entertained us as one guy was riding his horse with only one hand because he was looking at his phone!
Suddenly, our day got committed: finding something my granddaughter Avery wants for her birthday at one of the larger pharmacies and then returning to a nail shop I used last year for a much-needed pedicure. The gal did a fantastic job and I feel like a new person!
We joined the Bilbro's for a lovely dinner at Le Petit Commines just a block down the street from our apartment. It's a tiny restaurant with very friendly, helpful staff who thoroughly explained the menu and wine suggestions…which takes a while! They have 1000 bottles of wine all displayed around the walls. It was a gastronomic experience. It's hard to pull that off with Jim, but I think they succeeded. It's pricey but fun. I'm using many of Jim's photos so "merci, monsieur."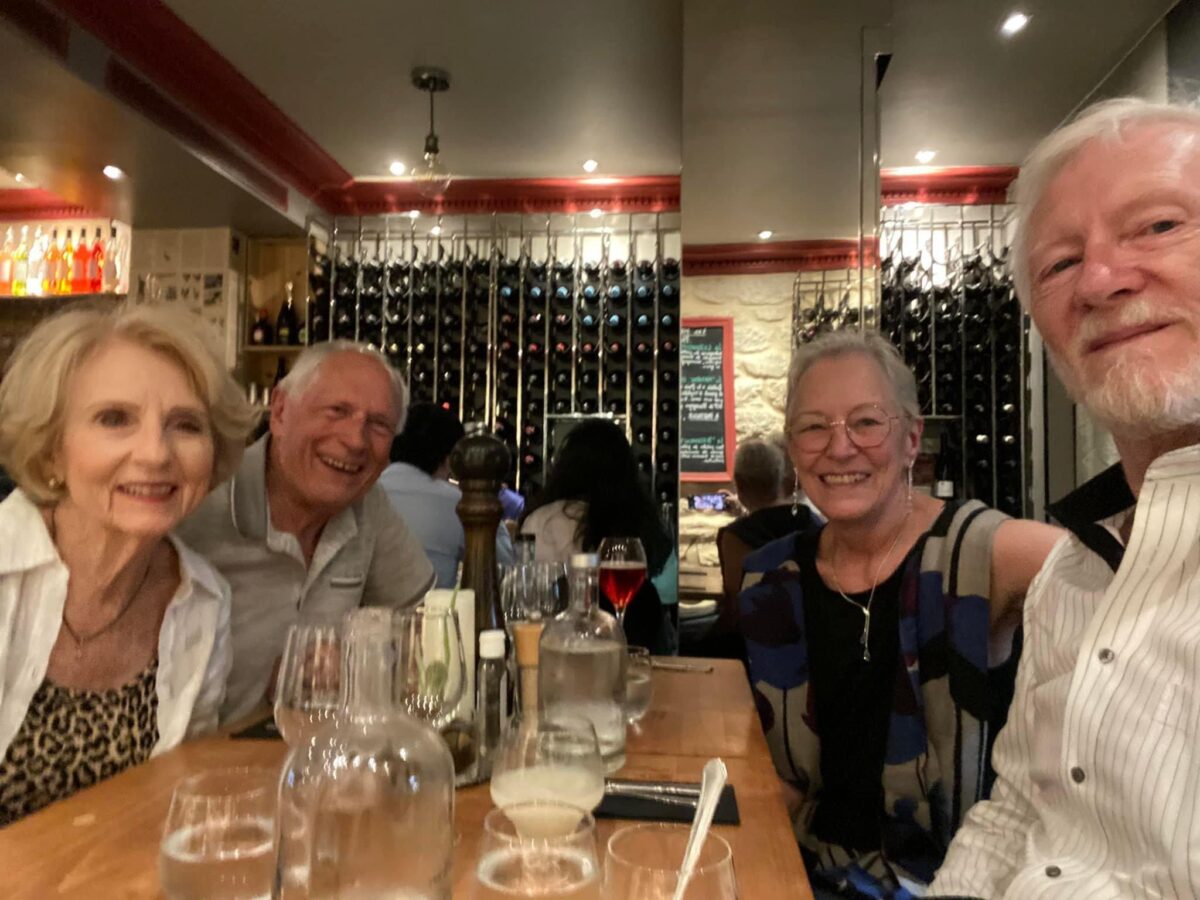 It's nice to wake up and have no great ambitions for the day. Try it!
À bientôt
L & B