Bonjour,
In the early years of visiting Paris before Google Maps and cell phone assistance, I would eagerly peruse through all the travel books by Frommer, Michelin, and Rick Steves, etc. They all lauded a street called rue Mouffetarde on the Left Bank. Bernie had never been there; in fact, he'd never heard of it, and so we made our first discovery of this ancient street probably thirteen or fourteen years ago. It's an annual jaunt for us now, and yesterday was the day to revisit. Never on a Monday as so much is closed. It's all pedestrian and one of the oldest streets in Paris, ascending from bottom to top onto a steep hill nestled behind the Pantheon.
We started by subway and then walked all the way back home…because that's all downhill. The subway stop we needed was right off Rue Beautrellis, and we did find the spot where Jim Morrison died in 1971. It's so ironic that we stayed one year in an apartment directly across the street, the apartment with 83 steps! Duh…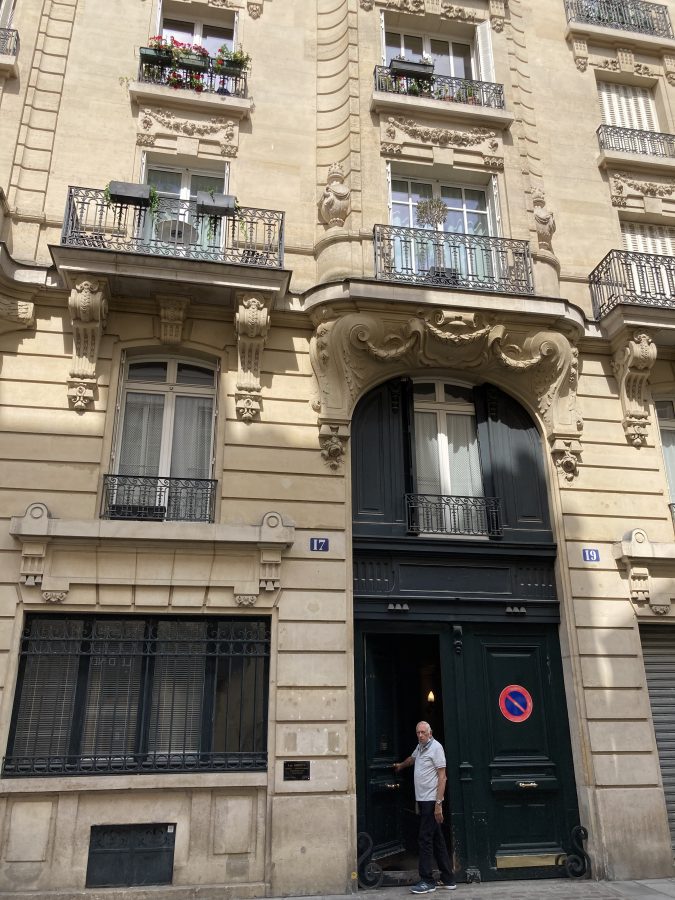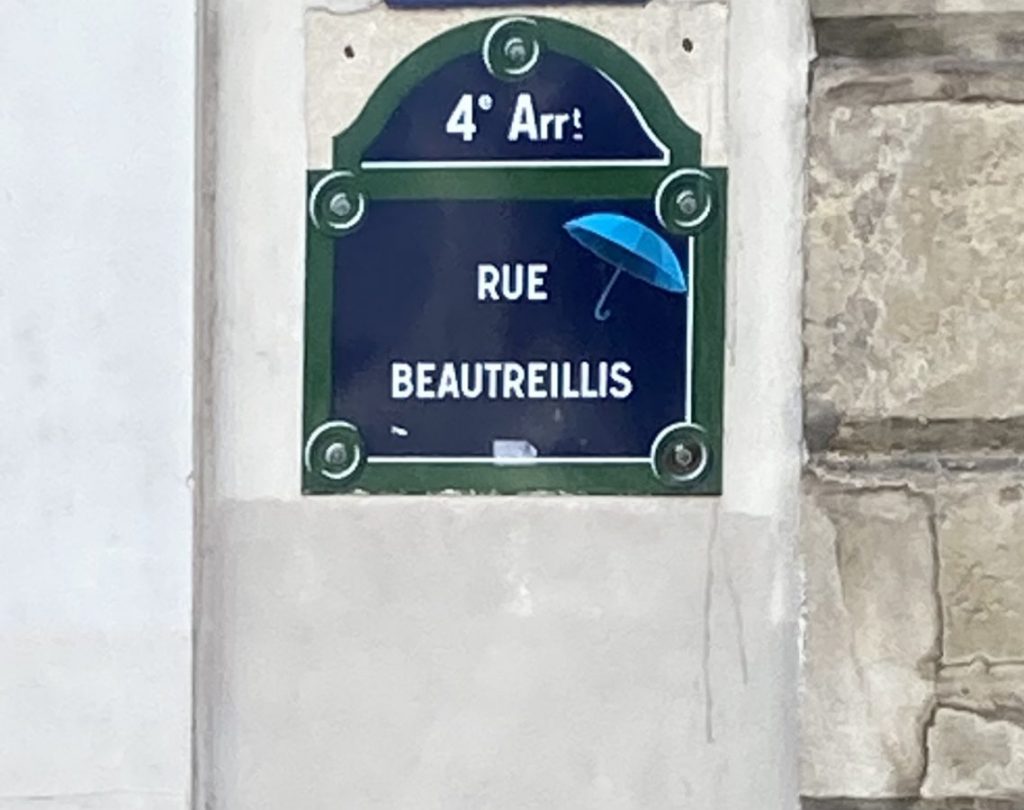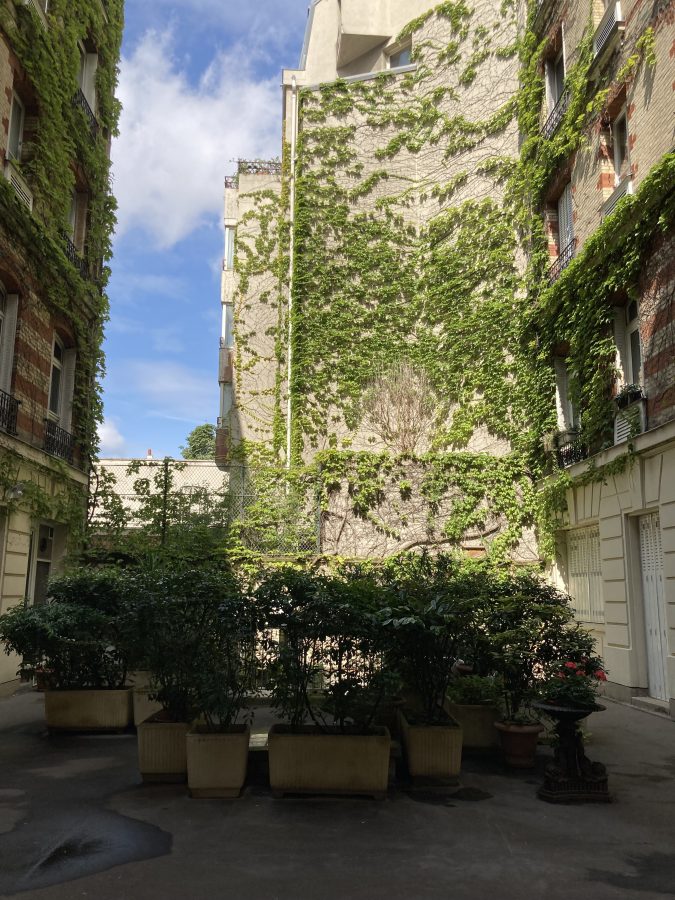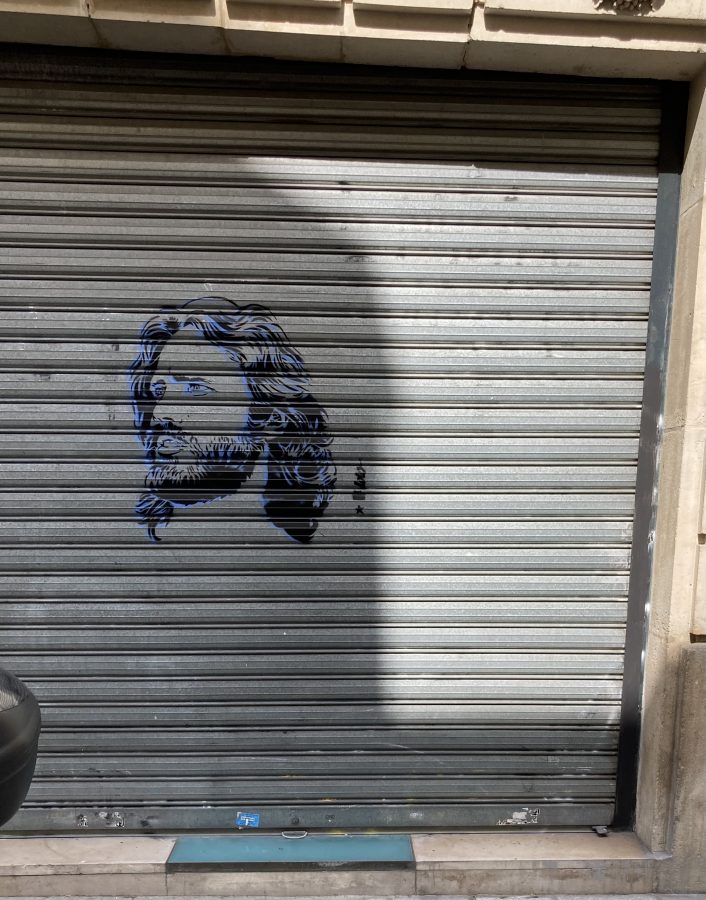 There is always wonderful street art anywhere you go and just between our apartment and Morrison's apartment (two blocks) we ran into these drawings and this wonderful door.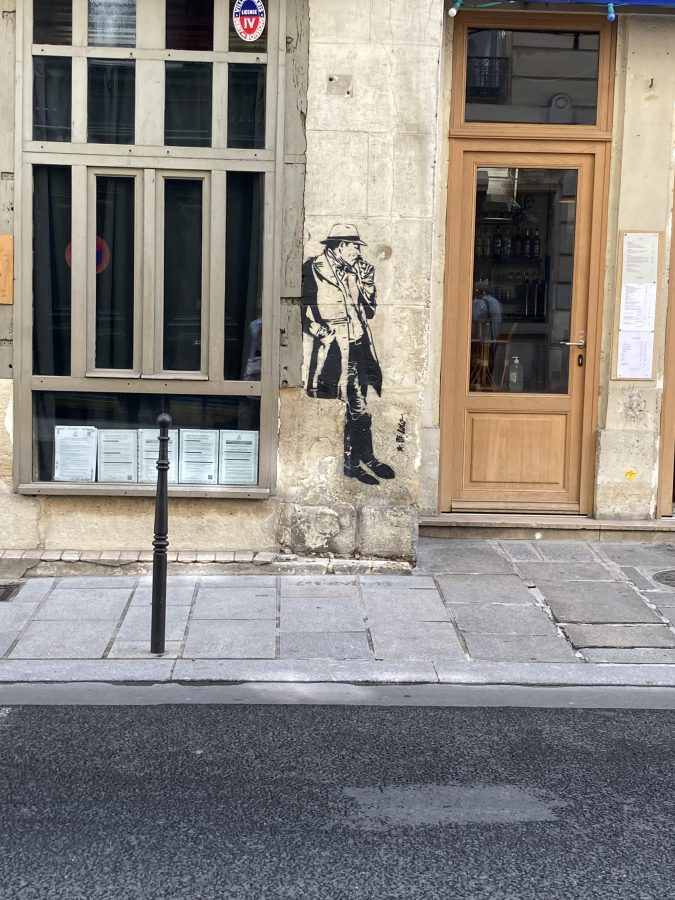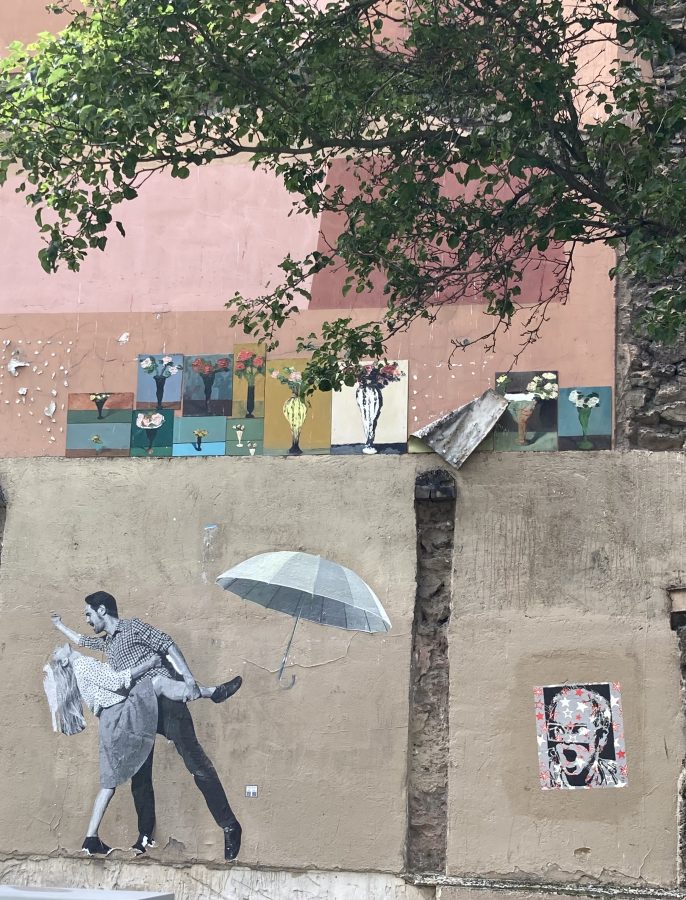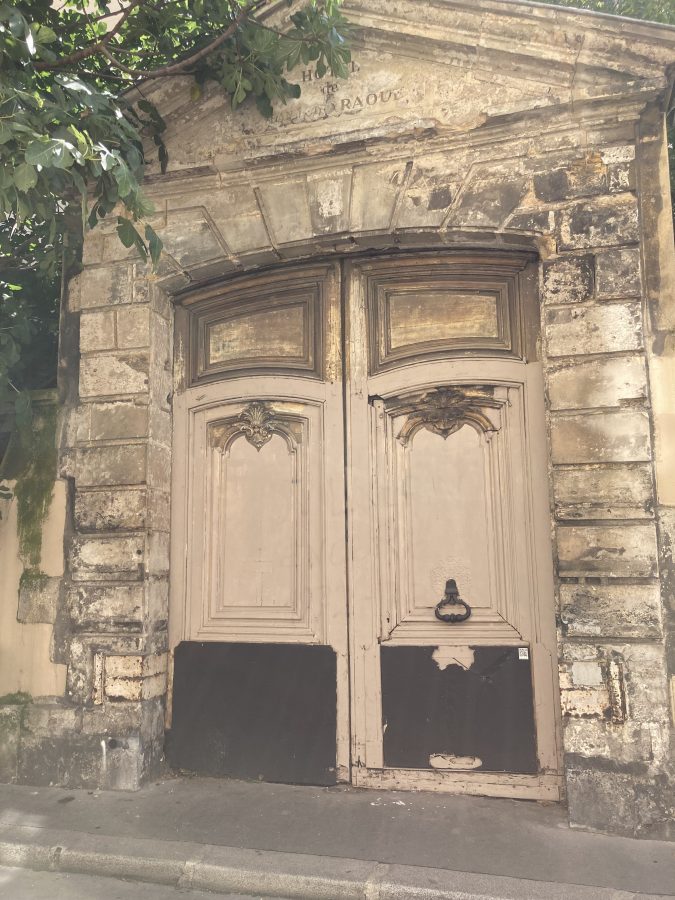 Now to some of the images of rue Mouffetarde. Many of the shops were "finished" it would seem due to COVID which is quite sad, and many of the tiny restaurants were closed, presumably because of August vacations. One of our favorite little streets called rue du Pot de Fer (street of the iron pot) which is usually lively beyond measure had only a couple of open cafés.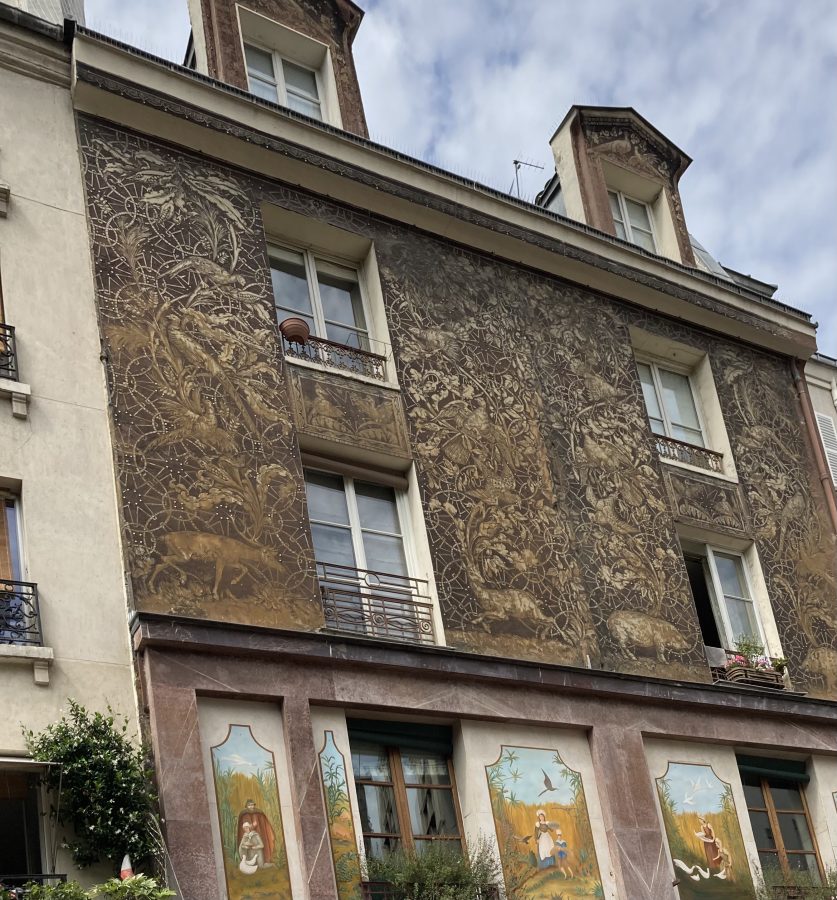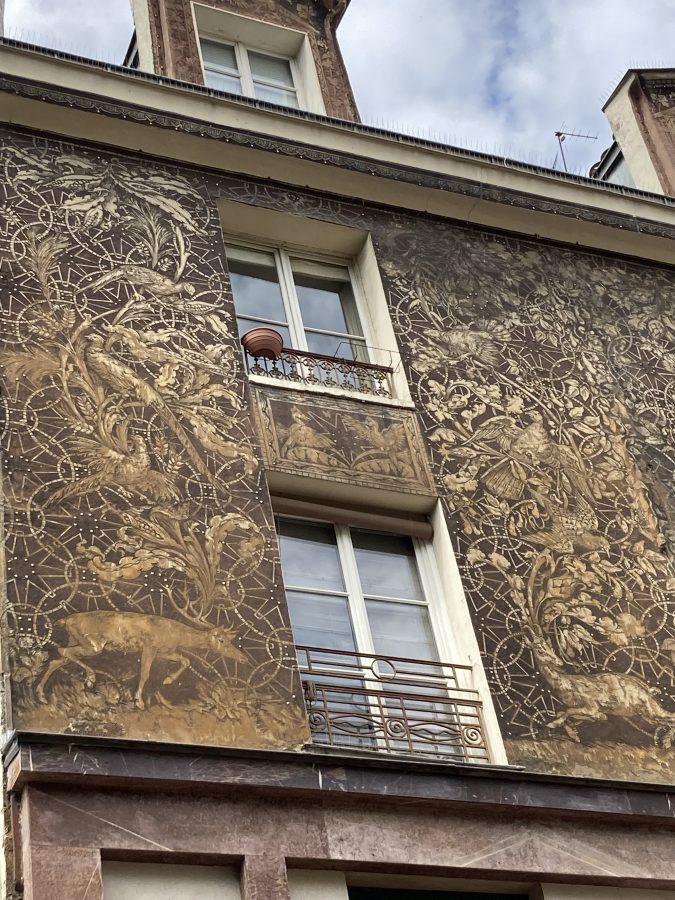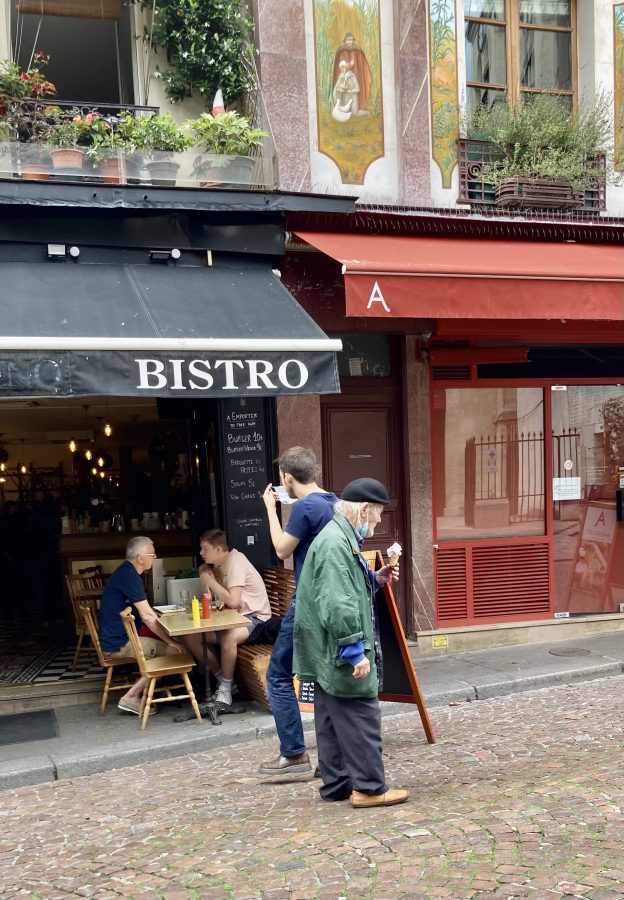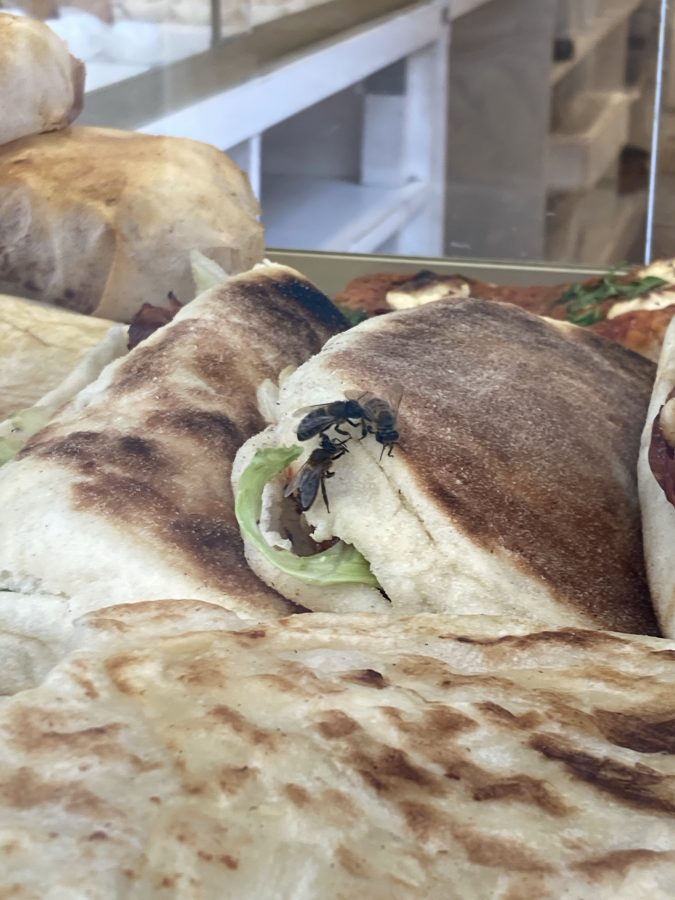 More nice images from our walk down the hill headed home.
Many have asked about the progress on Notre Dame. As you can see from the photo above, it's very hard to tell because we can no longer get close. Their target date is the Olympics in 2024. To me, it seems ambitious, but we can certainly hope they make it. The last two doors above are right here on rue St. Paul. As we said yesterday, we often miss the obvious which is right under our noses.
I finished the afternoon by getting a pedicure with an Asian lady who spoke not one word of English. It was most interesting, somewhat scary, but turned out very well. Cost was 53 euros or about $60 with tip.
Today we are having lunch with the Bilbros and a Paris friend of many years who writes a blog and gives tours to Americans…Ann Jeanne. Her blog is A Friend in Paris; check it out.  It will be so nice to see her again.
À tout à l'heure,
L & B