Bonjour,
Not every day in Paris is full of momentous excitement fueling dozens of photos. Some days are made to be relished slowly and completely like a glorious setting sun or a slow rain. Yesterday was such a day, focused on the warmth and camaraderie of friendship.
The Bilbros have only a few days left here in Paris before returning to the States. We met them around noon at their apartment off rue Cler for a walk to a restaurant new to all of us called Café Jacques which is in the Quai Branly Museum. Our host was Ann Jeanne who insisted on treating us despite fervent objections. From Kir Royales to desserts, and in true Parisian fashion, we had an almost three-hour lunch, sharing old and new stories about our lives as well as tips for Jim on where to find the best pastries in Paris!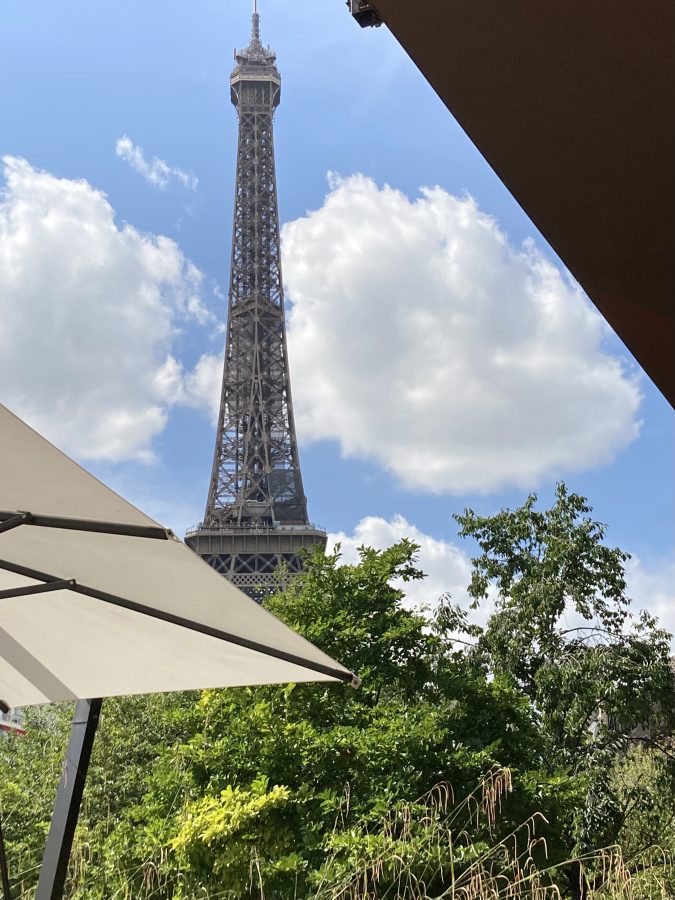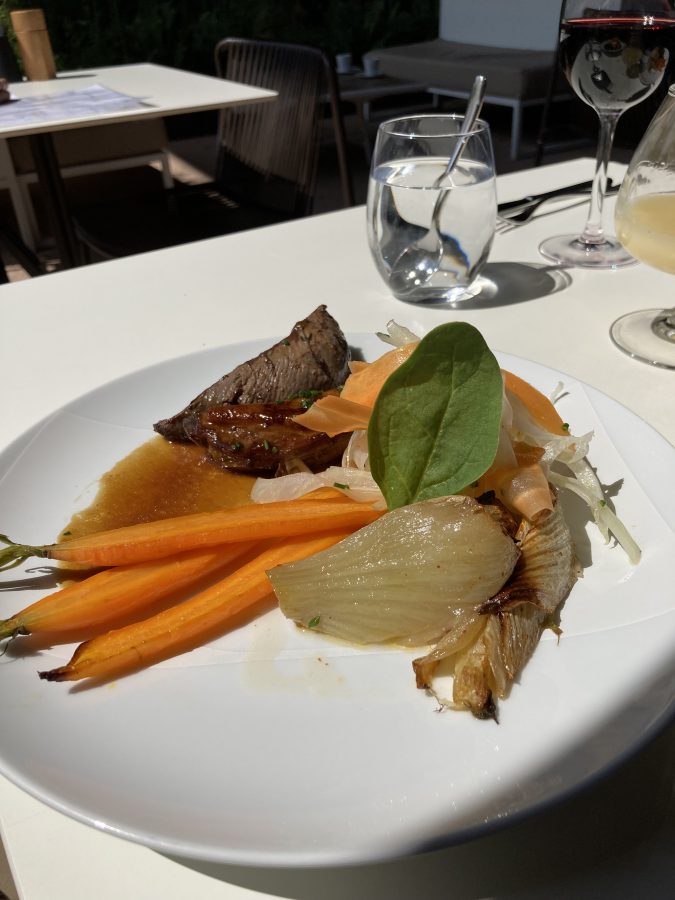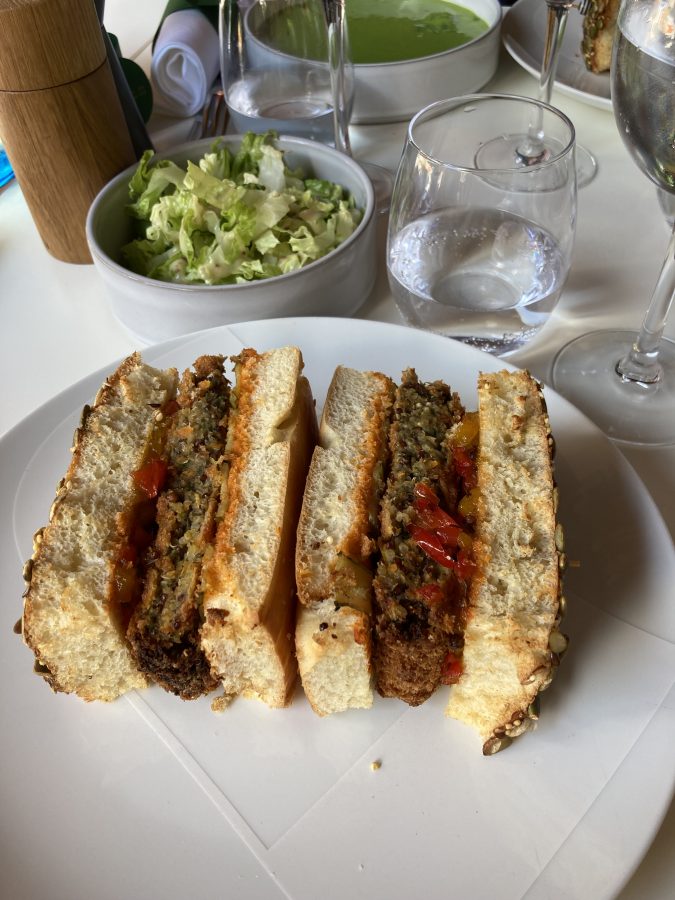 Ann found my blog many years ago and helped us with our book "Bernie's Paris." She is a photographer, blogger, and tour guide. The pandemic was challenging, and she pivoted from doing her typical walk-around tours with individual Americans to live FB bus and walking tours around the city. She offered subscription levels to previous and new clients on FB. This seems to have been a perfect switch for her and one she is enjoying.
After a leisurely visit in Jim and Peggy's spacious apartment, we rode the bus together to the Left Bank to pick up a new suede jacket for Jim. Oops, should have gotten a photo but didn't. He's stylin' now. The bus is much easier for Peggy because of all the Metro steps, and they are slowly teaching us an appreciation for this alternate mode of transportation. Our Metro tickets work on the bus so quite easy. As we age, this may become a more reasonable transportation option for us, but as long as we can do the steps on the Metro, we'll persist. The bus is a great way to see all the sights as opposed to being underground. It has its own set of complications just like the Metro but it's all what you get used to. Both are extremely efficient.
Here's some interesting sights both coming and going from this outing as well as some street art I forgot to post.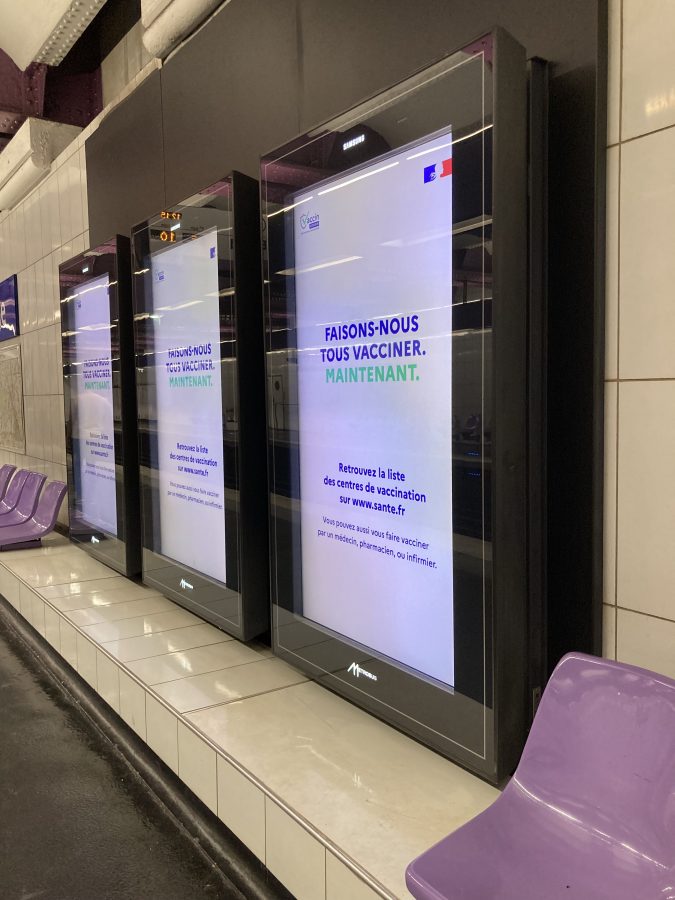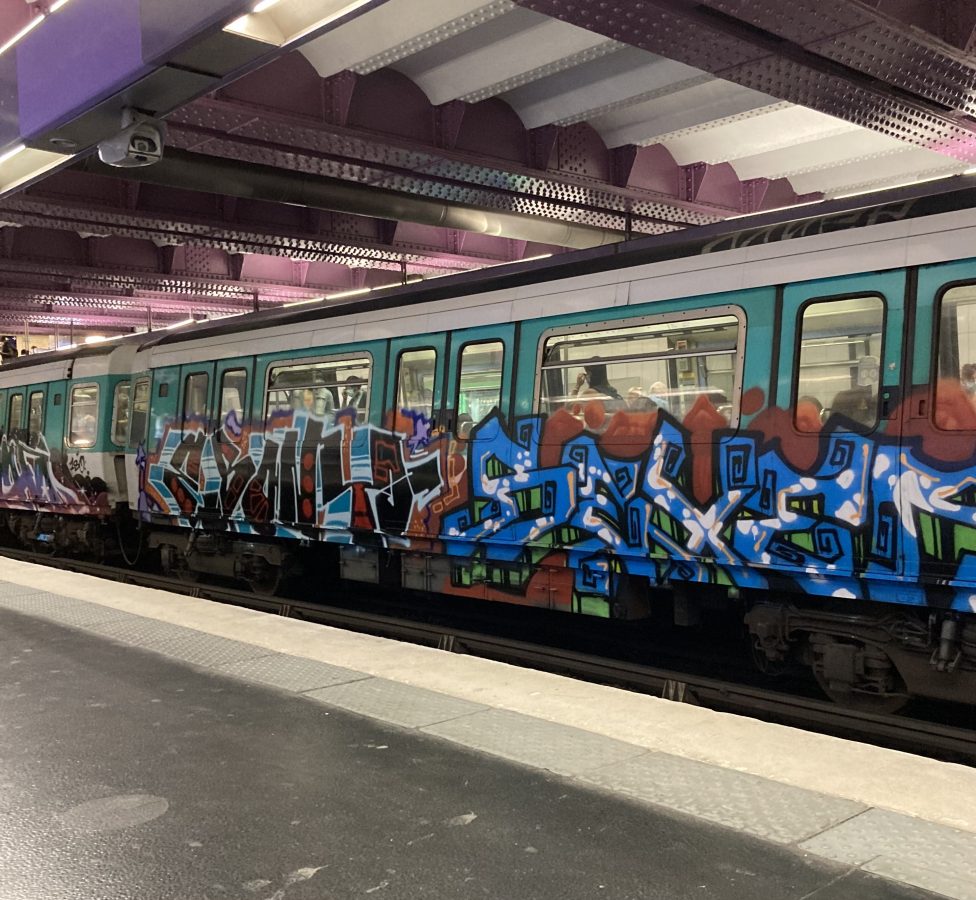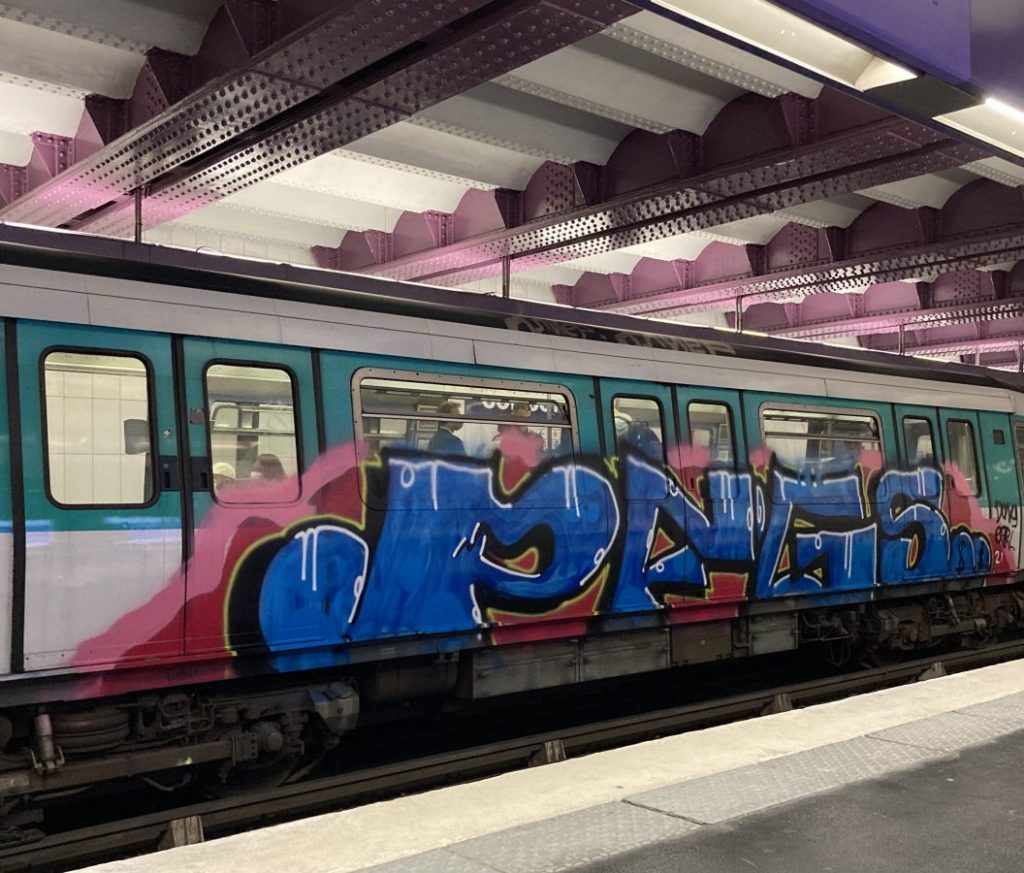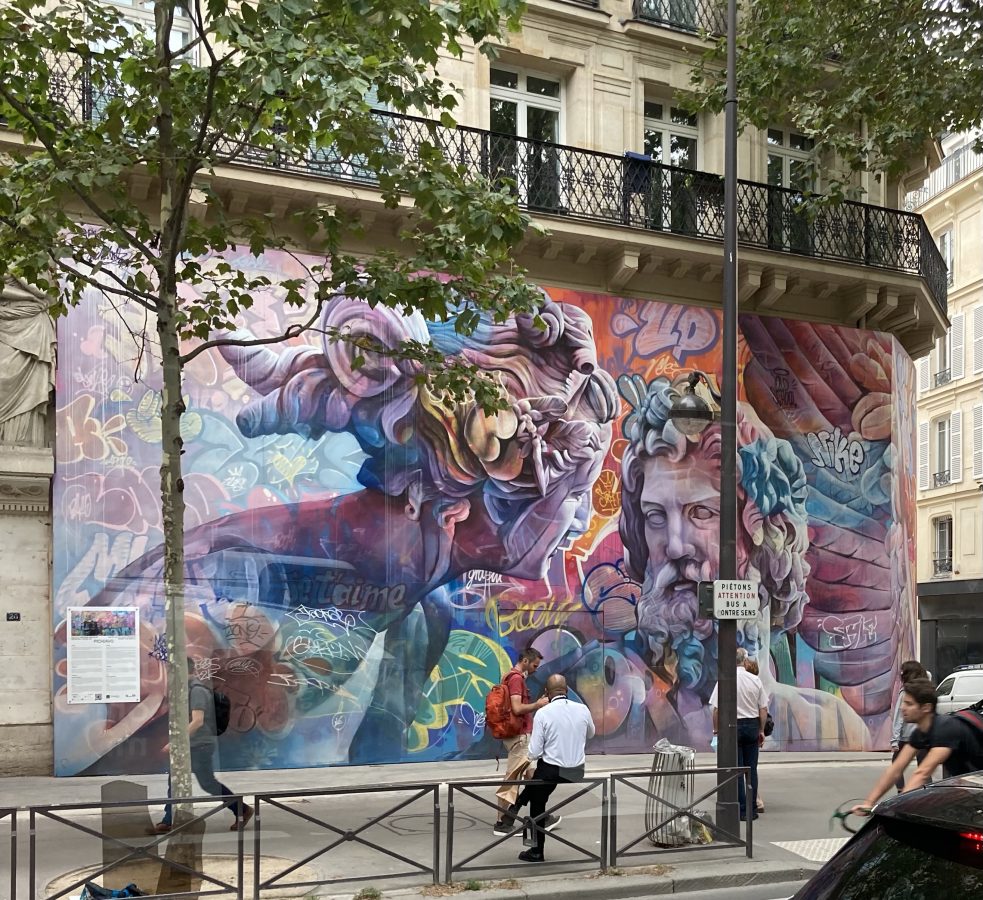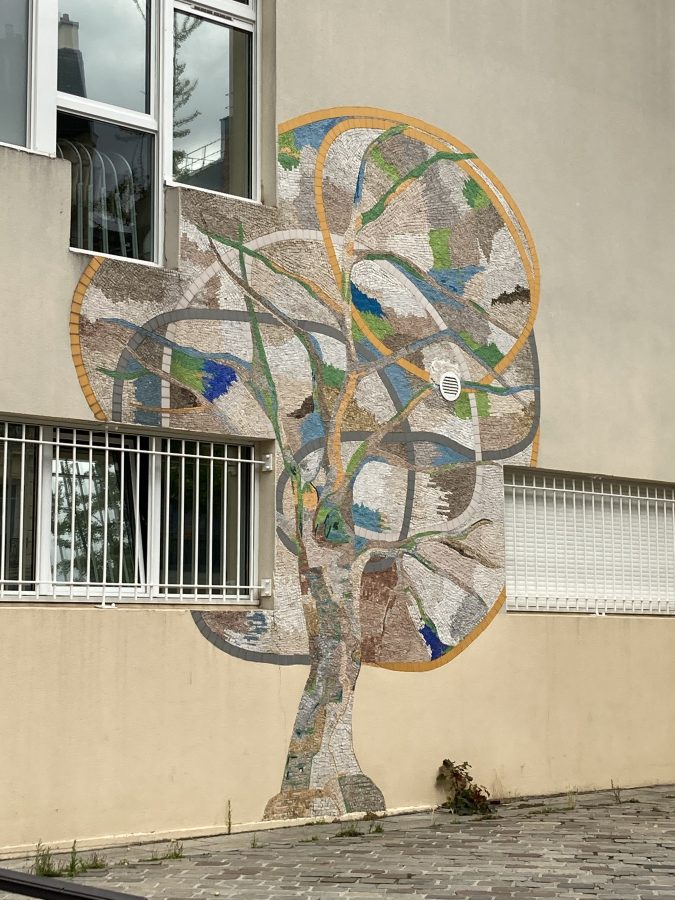 Here are our lovers for the day which were in the restaurant. I missed their kiss unfortunately.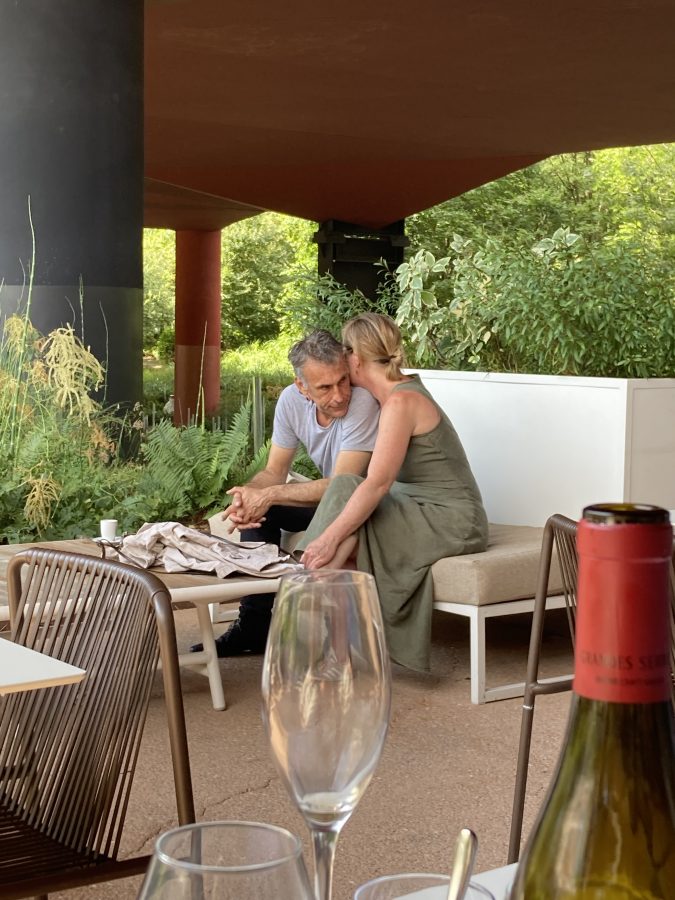 Last evening we went out for our usual walk (no dinner for us) and landed at the Royal Turenne for a refreshment where Bernie got a photo of these interesting shoes. Out of 100 people who passed us, probably 95 of them had on tennis shoes. My, my! How Paris has changed.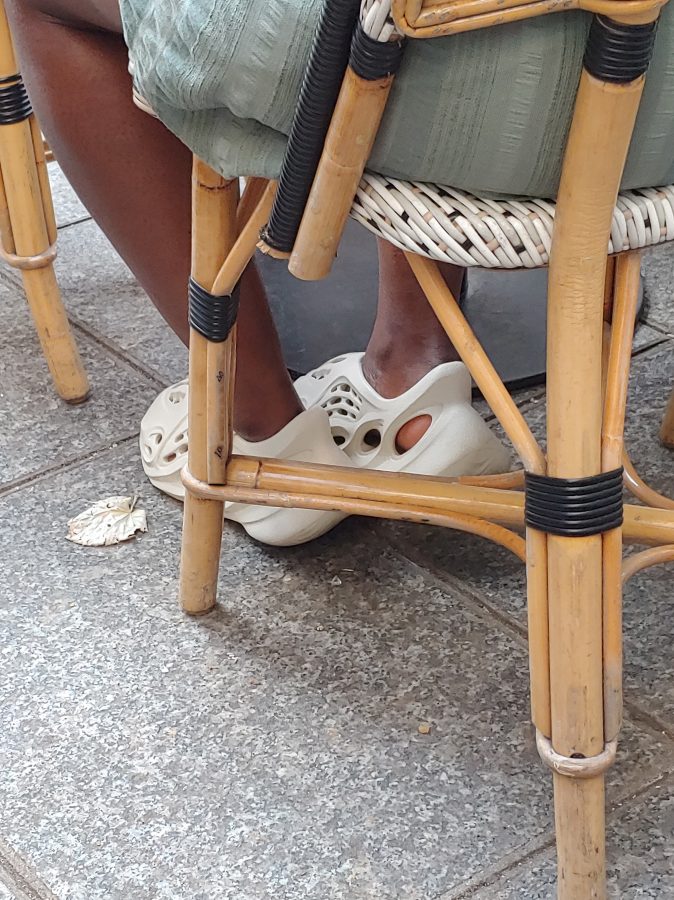 Today, we are off to Montmartre in weather that is approaching mid 80's. Finally, summer temps are here, at least for a few days.
Tomorrow…major laundry…ugh.
À bientôt
L & B