Bonjour,
The Tysons have been with us now for 10 days and other than the heat, the weather has been gorgeous. Sharon bought an umbrella here which has not been needed once!
Yesterday, we had no time commitments with reservations, just the opportunity to stroll and wander around. We showed them the tunnel first where Princess Di was killed and then walked to the Eiffel Tower and across to the Trocadero. To our surprise, the fountains were on full display which we have rarely gotten to see.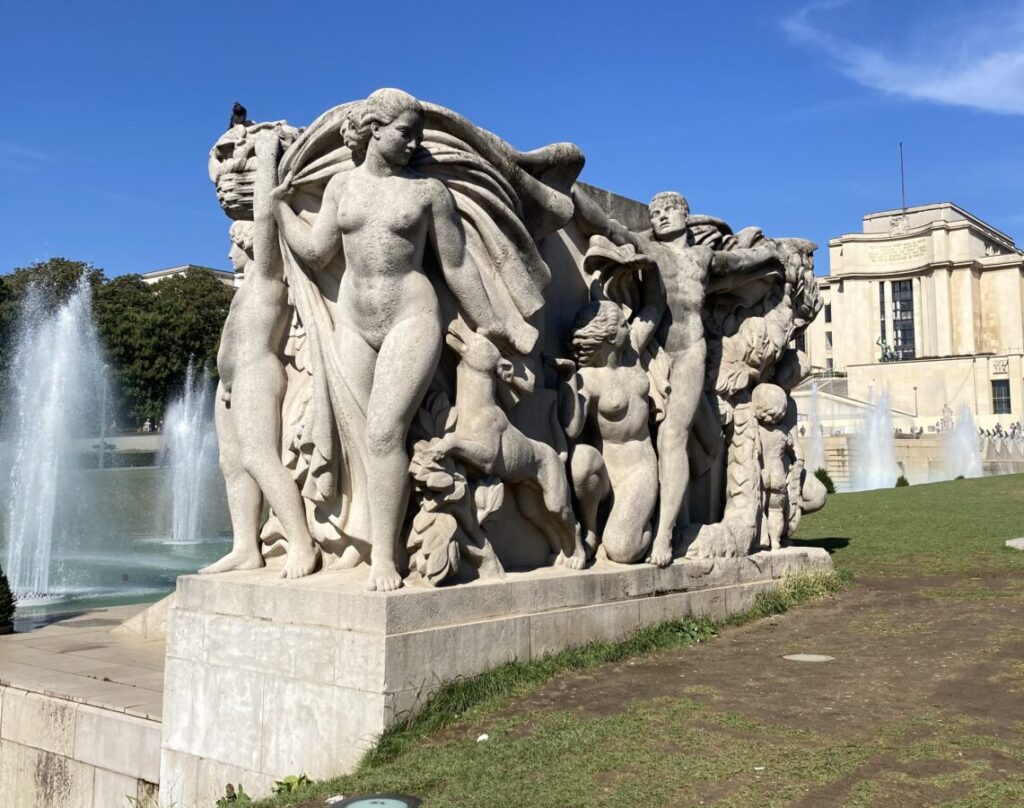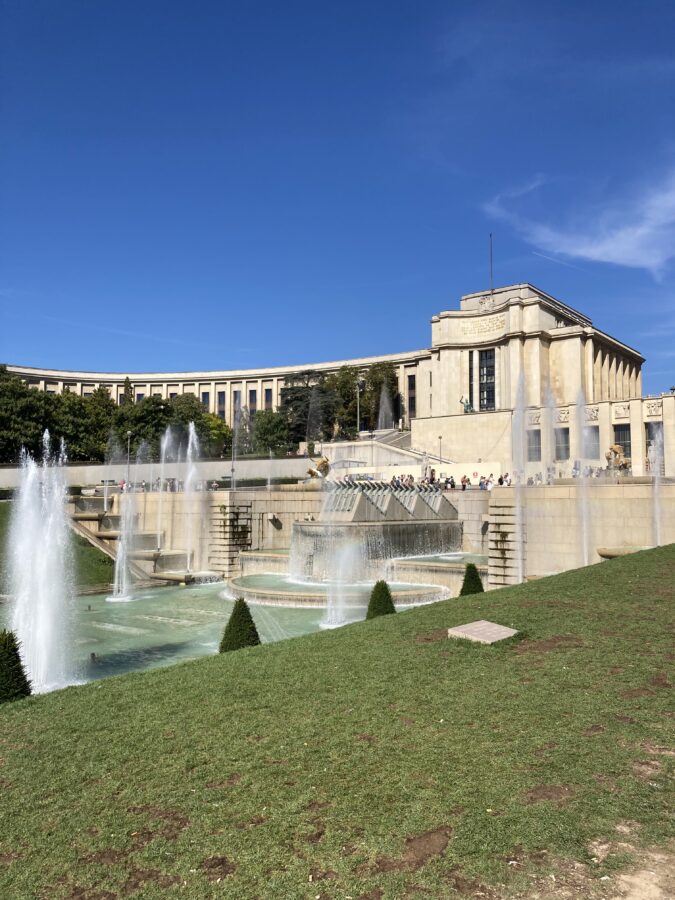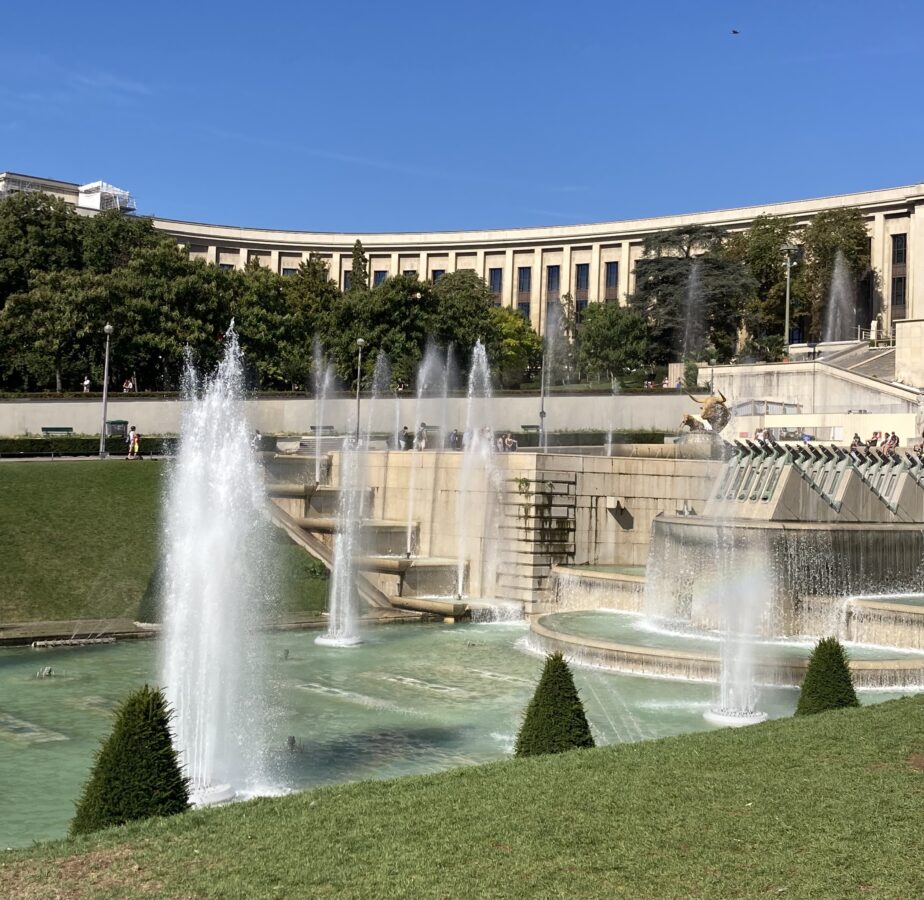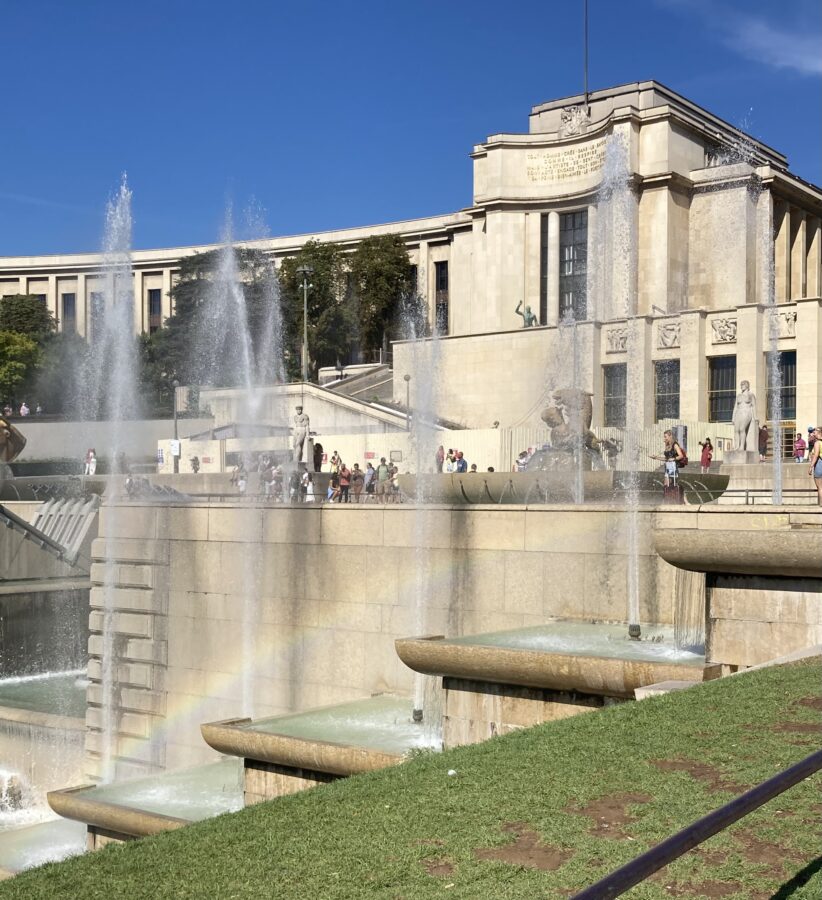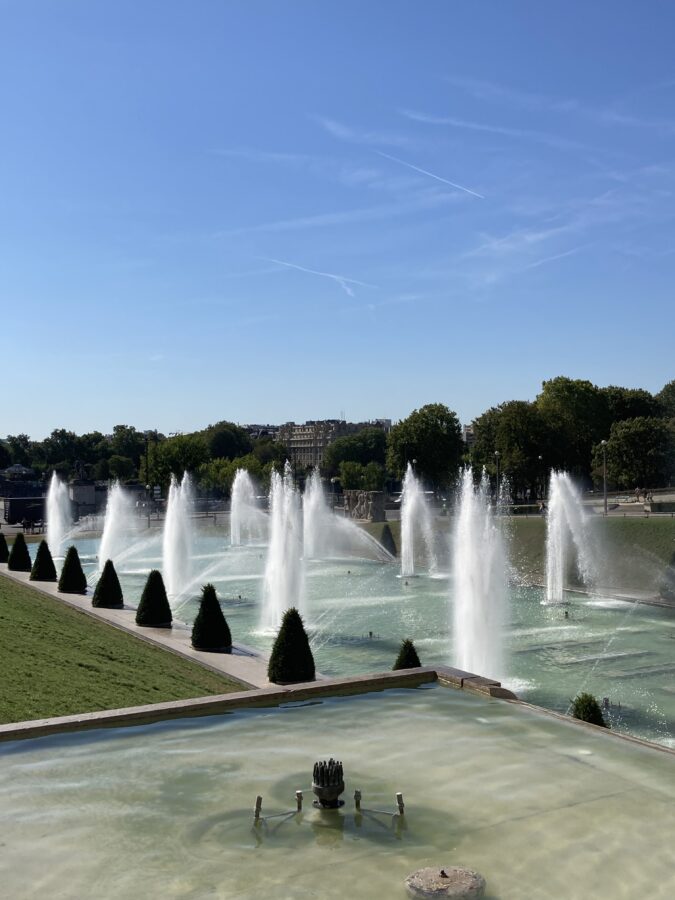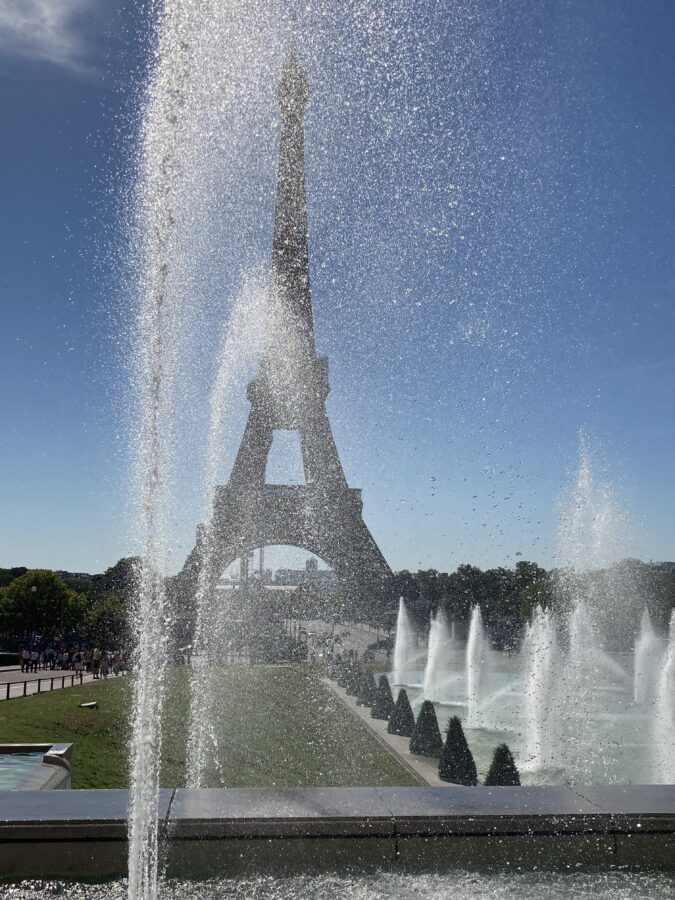 We pointed out the lovelocks which continue to surface all around Paris and we're not fans of these because the Parisians just hate them. They may be fun for visitors but leave a destructive mark on the city. I'm super proud of the shot I took looking through them.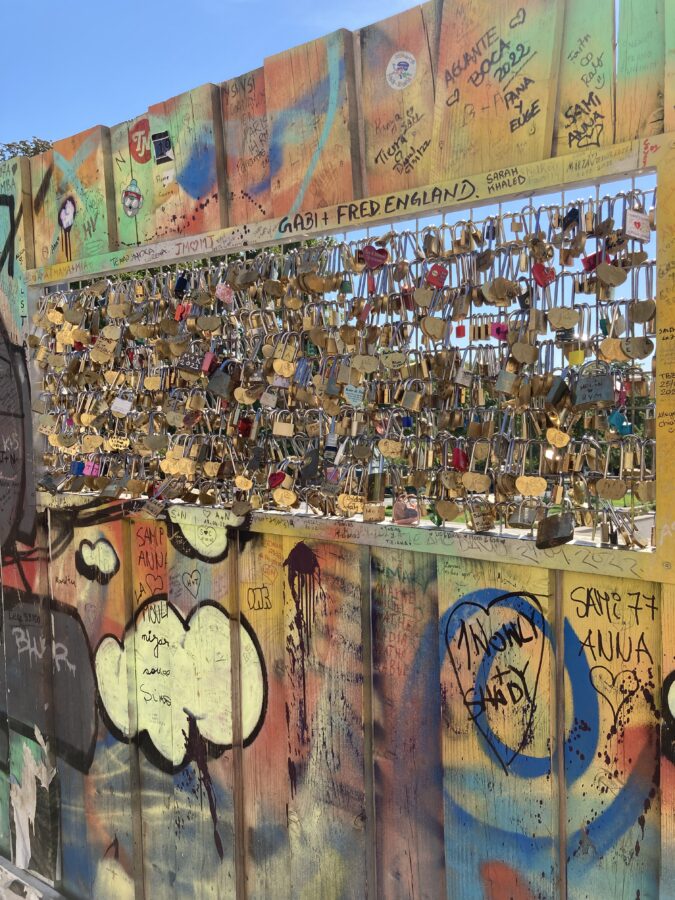 After a mediocre lunch at Le Wilson, we caught a dog walking a dog! Amazing and the owner was happy for us to take photos.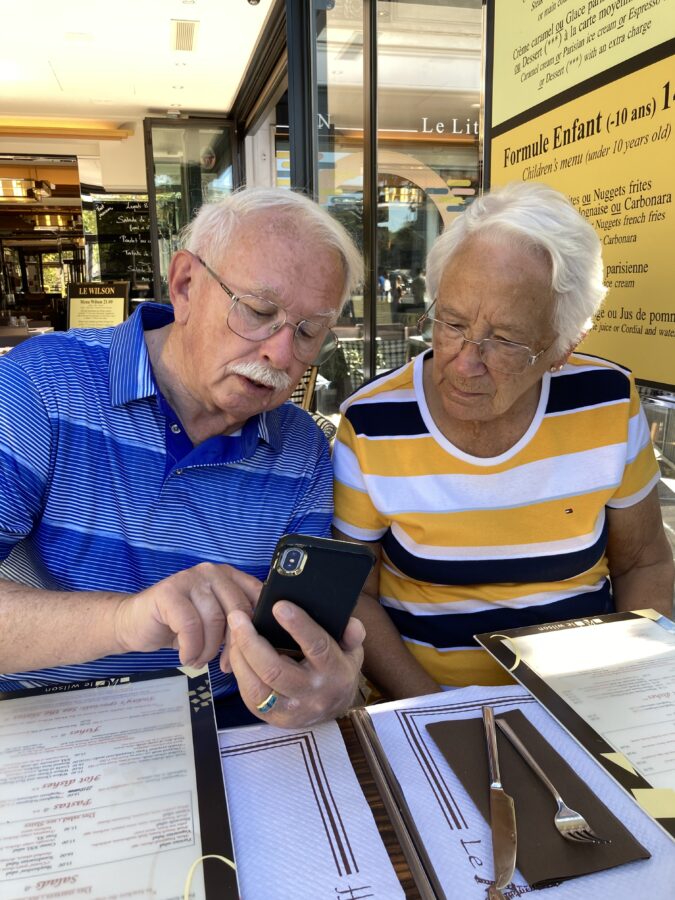 We got off at Bir Hakeim subway stop, one of the few above ground Métro stations, to see the statue commentating the Jewish children who were rounded up and deported to concentration camps at Vel d'Hiv. If you have read "Sarah's Key," you know the tragic story.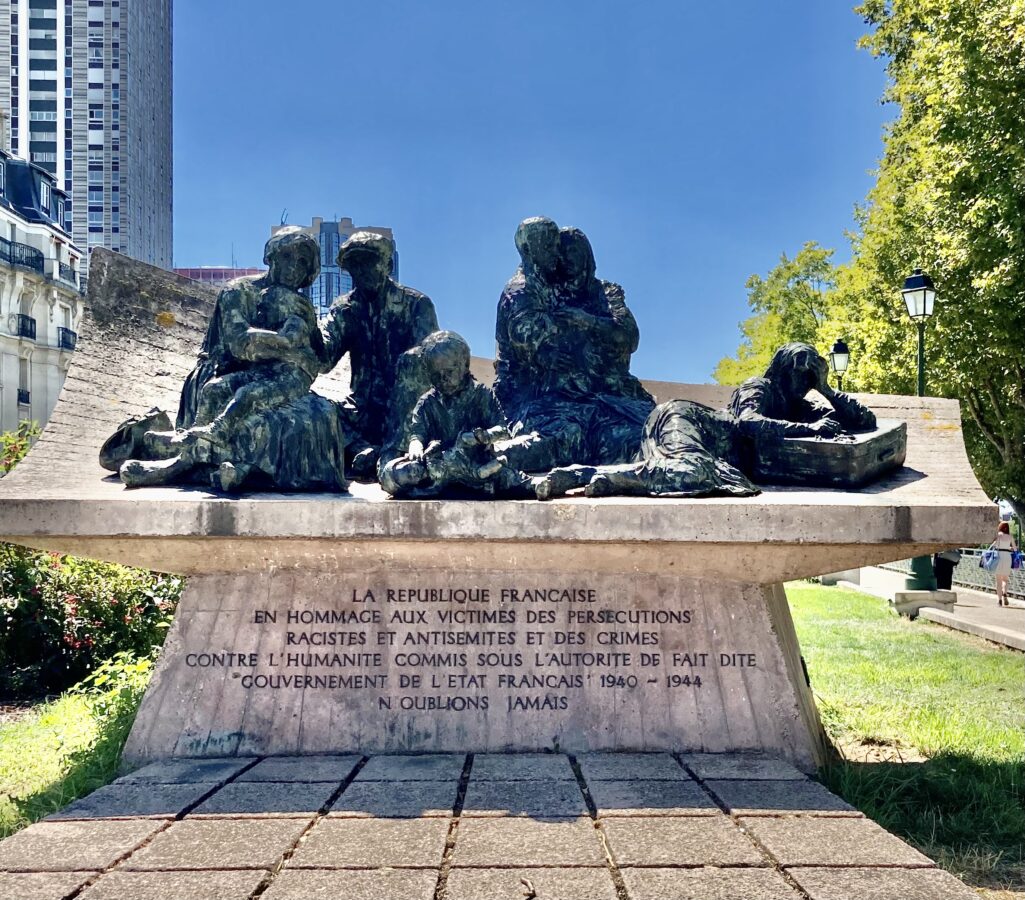 Next stop was rue Cler but it was subdued because many shops are closed on Mondays. Nice and quiet!
We opted for no dinner, just a few snacks in our apartment. Sharon is enjoying her cocktails and the boys, their wine. I'm the party pooper of the group…just water with a little carrot juice!
Today, we will spend on the Left Bank at the Cluny museum, the Panthéon, and La Sorbonne having lunch at the café right beside it which is in the art work that the Tysons bought at Montmartre.
Even in our delightful days, we are reminded of many in our circle who are struggling with accidents and illnesses and we are ever mindful of them.
À bientôt
L & B