Bonjour,
Despite the droves of tourists, Montmartre still touches every pleasant nerve in my body. Despite the litter, all the steps, the trashy little souvenir shops, the caricaturists luring you to sit for them, the cruel cobblestones that are so difficult to trod. and the jammed-together cafe tables, Montmartre for me is that remnant of old Paris which I have always loved. Some come without seeing the best parts: the little museum which houses Renoir's studio, the vineyards, the chimney pots at my favorite view down the hill, the little park beside the Sacre Cœur, the Man Walking through the Wall, the Dalida bust, the window boxes, the ivied houses.
We had a wonderful day yesterday with Sharon and Johnny, along with thousands of others. It was perhaps the busiest we had ever seen it. The Tyson's major focus was on buying art which they did, and even surprised us with a lovely floral piece painted by a dear sweet lady we see every year. I had the opportunity to air out a theory of mine—-the eventual demise of La Place du Tertre, the art square, due to the aging artists. The artist I chatted with agreed with me that there does not seem to be a rising group of younger artists to take their place. Let's pray that isn't true!!! Case in point, the specific artist the Tysons hoped to purchase another painting from died a few years ago.
Vibrant blue skies, a nice breeze, good food at La Mère Catherine and then ending the day with an aperitif at La Maison Rose. It truly doesn't get much better than that! We are so fortunate and blessed.
Here's our day in pictures which if you love Montmartre, you will enjoy. We didn't have to do everything because this was the Tyson's second trip. Much of our time was spent in a café chair soaking up the ambiance which Johnny admitted was his favorite Paris pastime.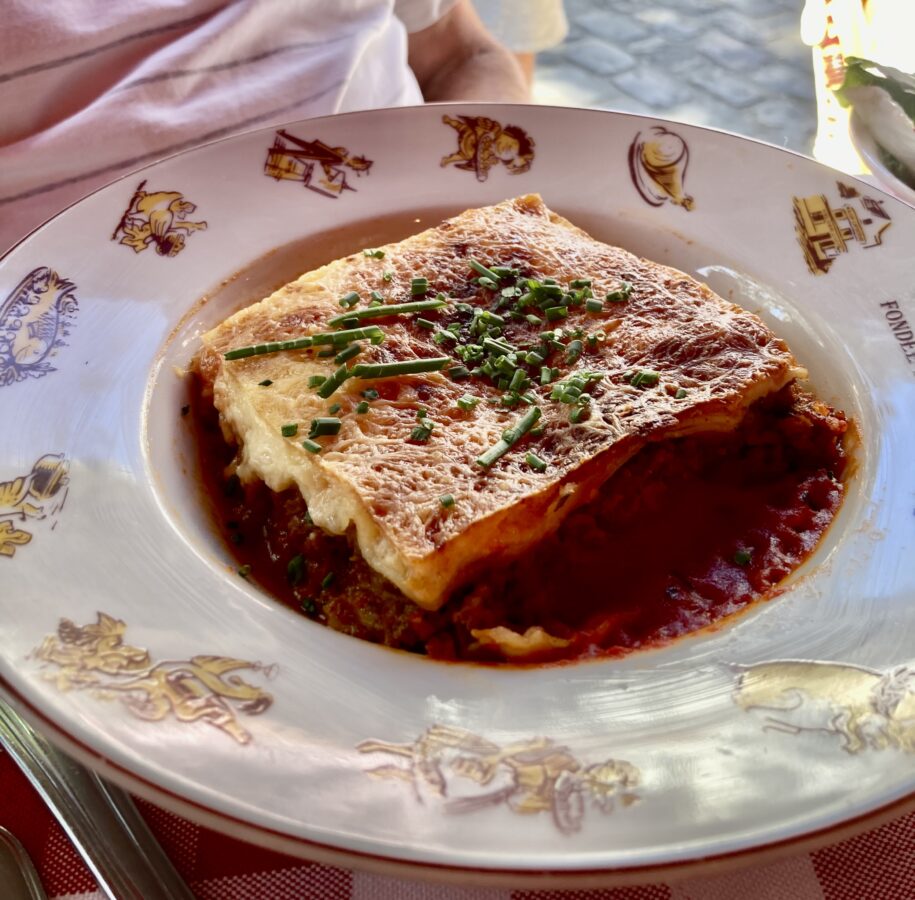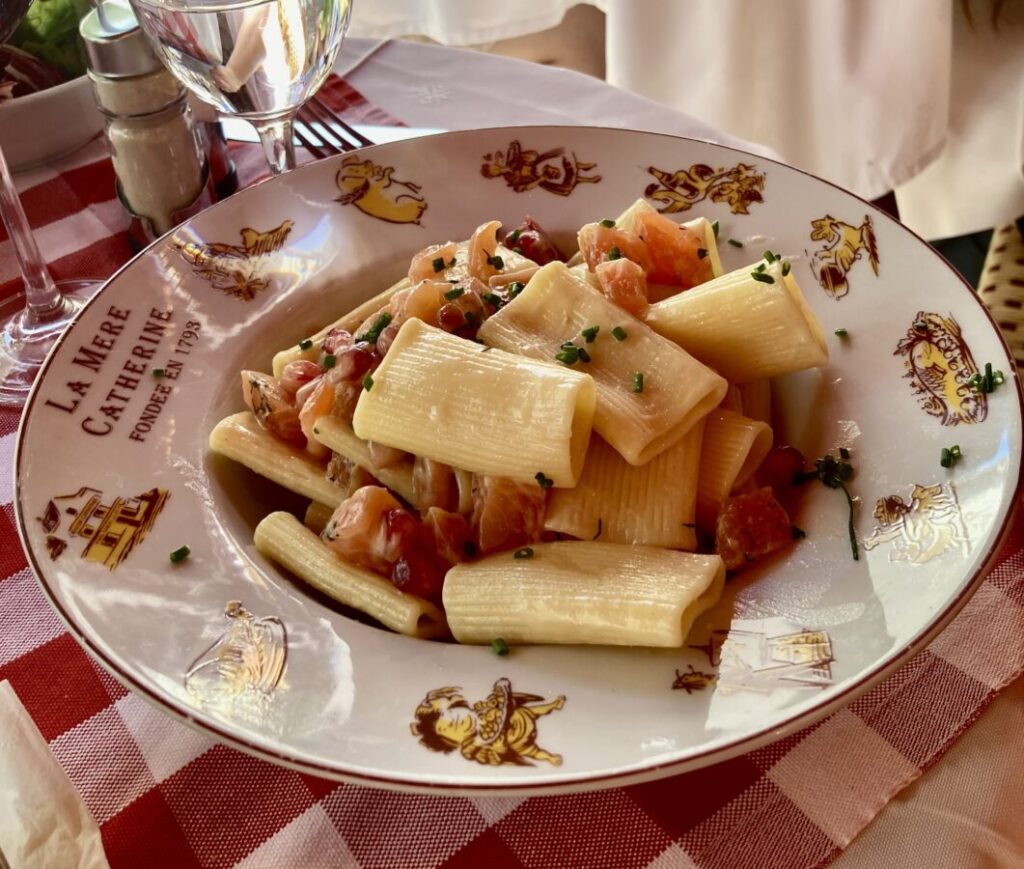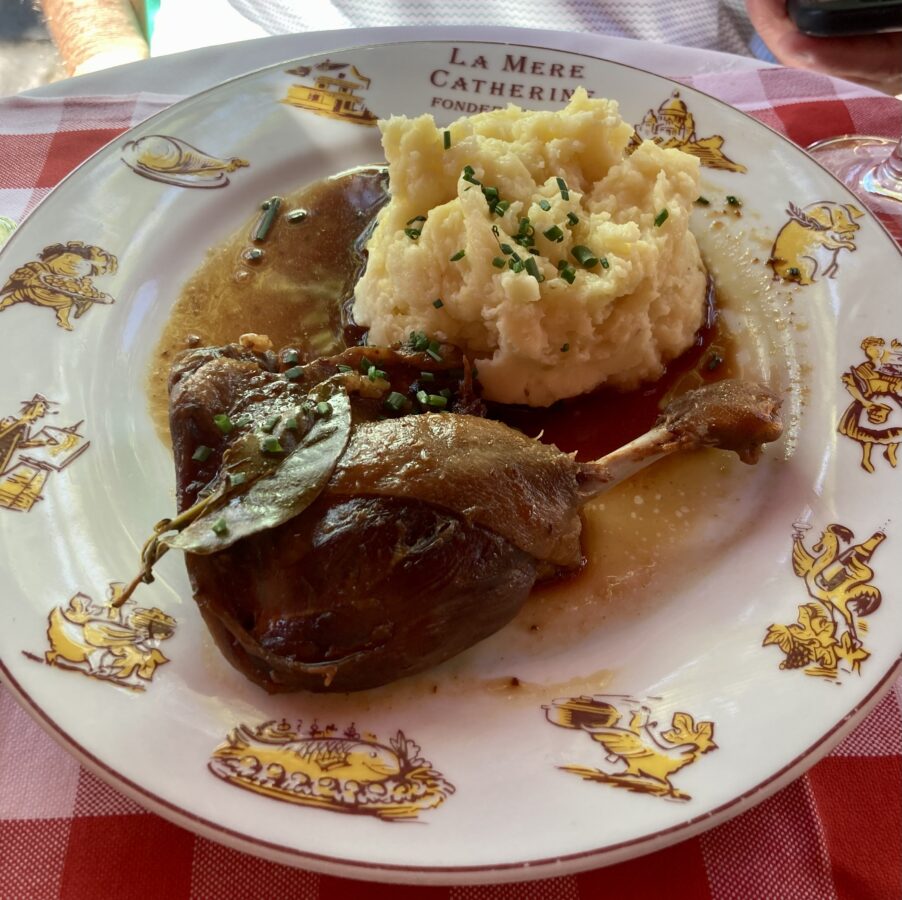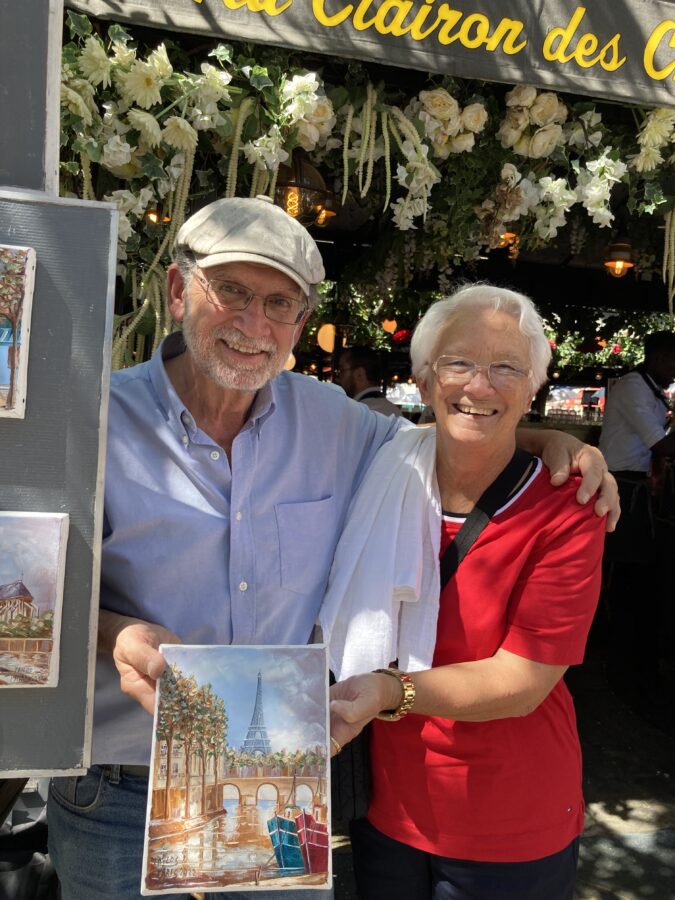 The heat is ramping back up and will be in the 90's for the next few days! Ugh!!!!  Today we plan to just meander around the area of the Eiffel Tower.
Thanks for your continued comments which are so appreciated!
L & B