Happy Friday!
The weather is finally feeling like summer with a high yesterday in the upper 80s. It was just plain hot which is the first time we've experienced that sensation since we arrived on July 4. It was nice to feel the warm sun on our bodies and not be bothered with jackets, sweaters, umbrellas, etc.
We had two endeavors yesterday: to find a hotel we didn't know and to find a specific piece of artwork at Montmartre.
Cindi and Dave Branham will be on a Viking cruise in September which originates here in Paris. They will have some free time which we'll enjoy with them, and we wanted to make sure we knew how to get to their hotel, Le Meridian Etoile. It's quite nice, very modern, and almost to La Defense. Fingers crossed that the cruise doesn't get cancelled because of COVID. The hotel is unfortunately in a major construction area right now but c'est la vie.
Our friend Sharon Tyson requested that we look for some original artwork of the Sacre Coeur at Montmartre. We enjoyed our afternoon there as always but were unsuccessful after much searching around the art square and many galleries. She wants the frontal view of the church and that is not the look most artists capture. So…we'll keep looking though La Place de Tertre at Montmartre was the best possibility.
The rest of the blog is just images from our 5 hours on the mountain which capture the fashion, food, and ambiance. Lots of people watching opportunities. Hope you enjoy. BTW, the washing machine has been going for hours as today is bed changing, towels, etc. — major laundry. Every load takes at least an hour and a half (!) and then it's four long blocks up the street with heavy wet clothes to reach the dryer.
We have two doors to show you and no lovers unfortunately.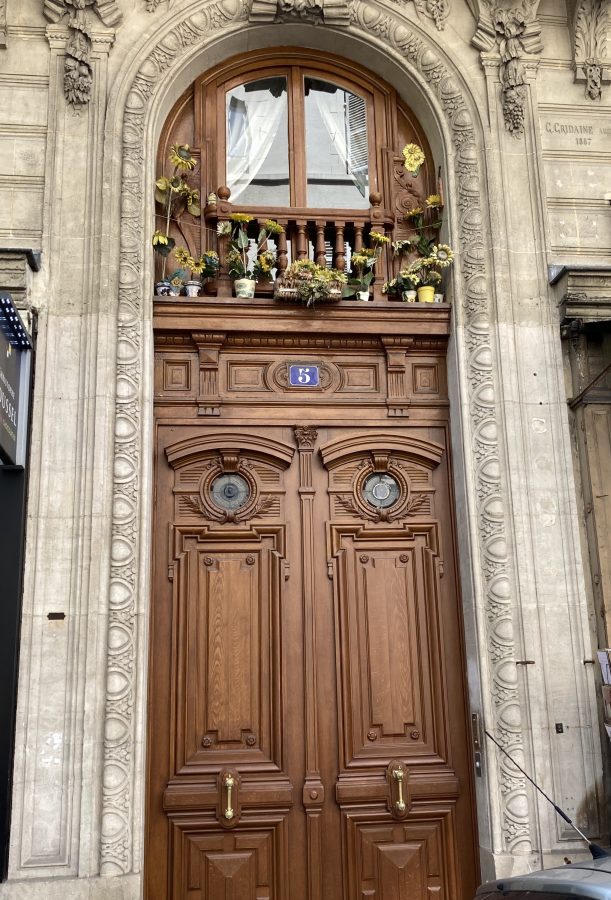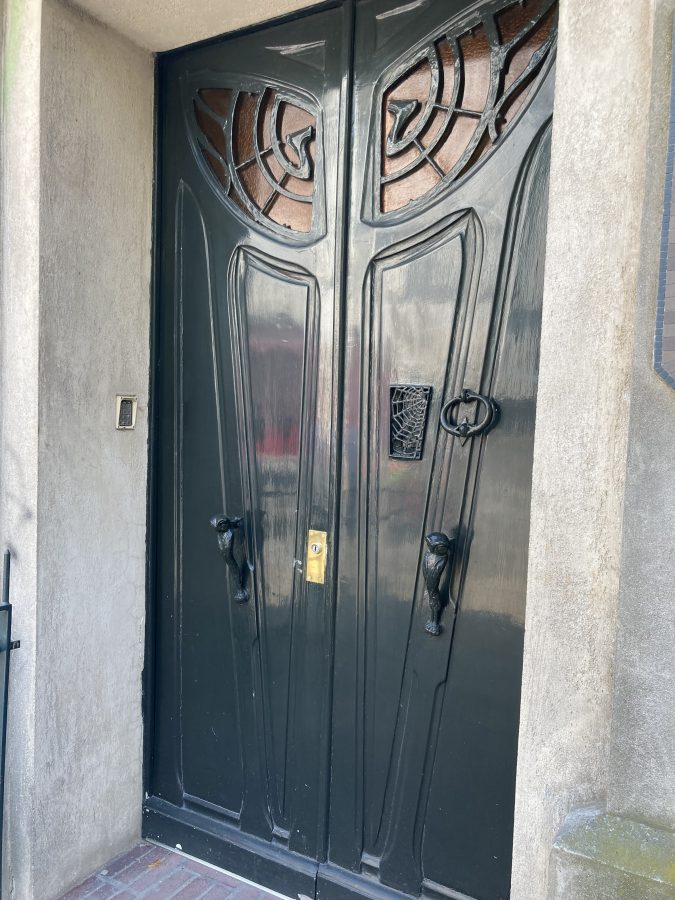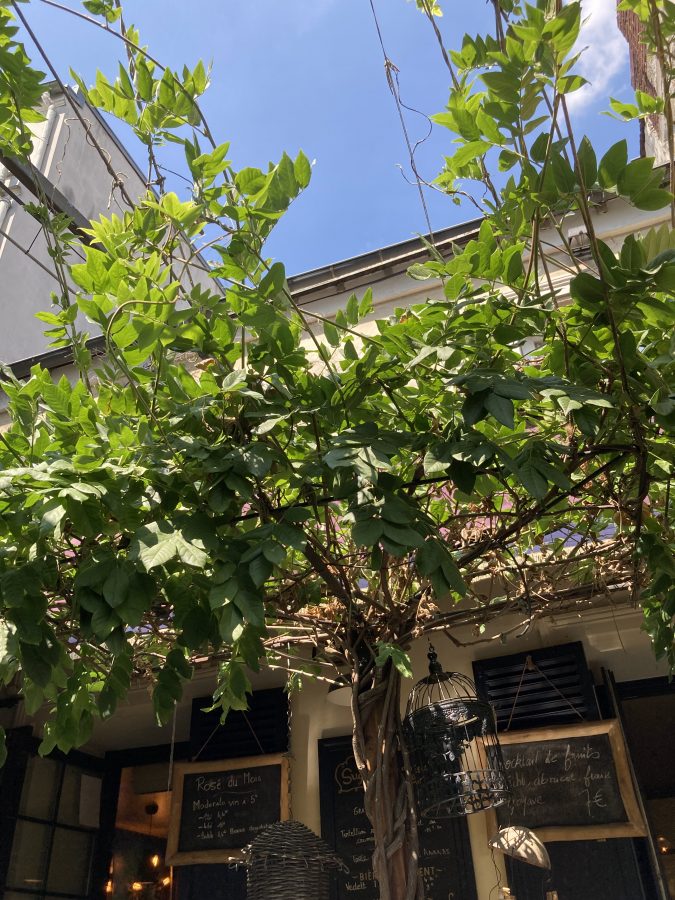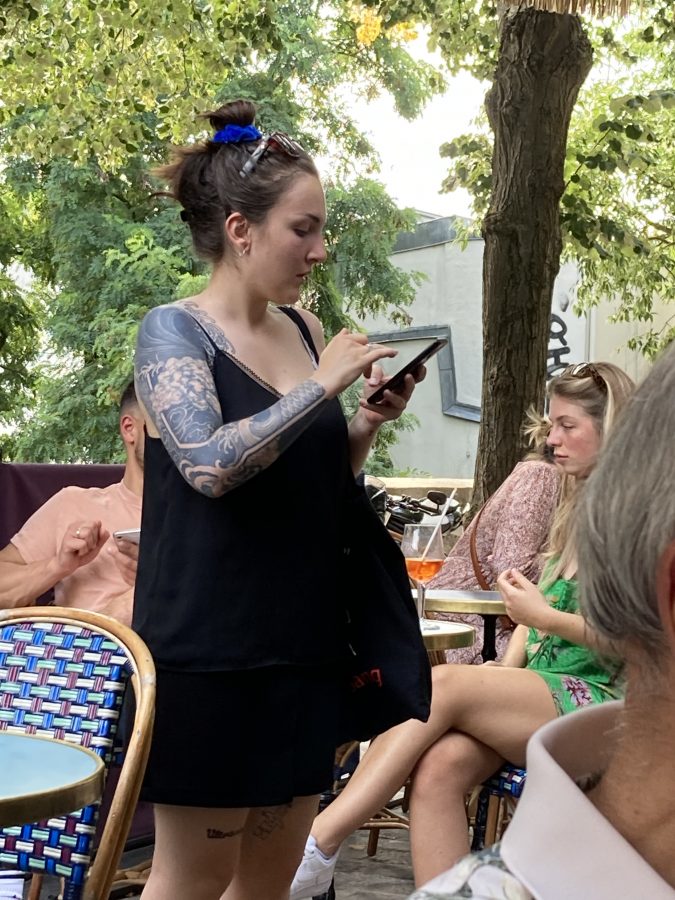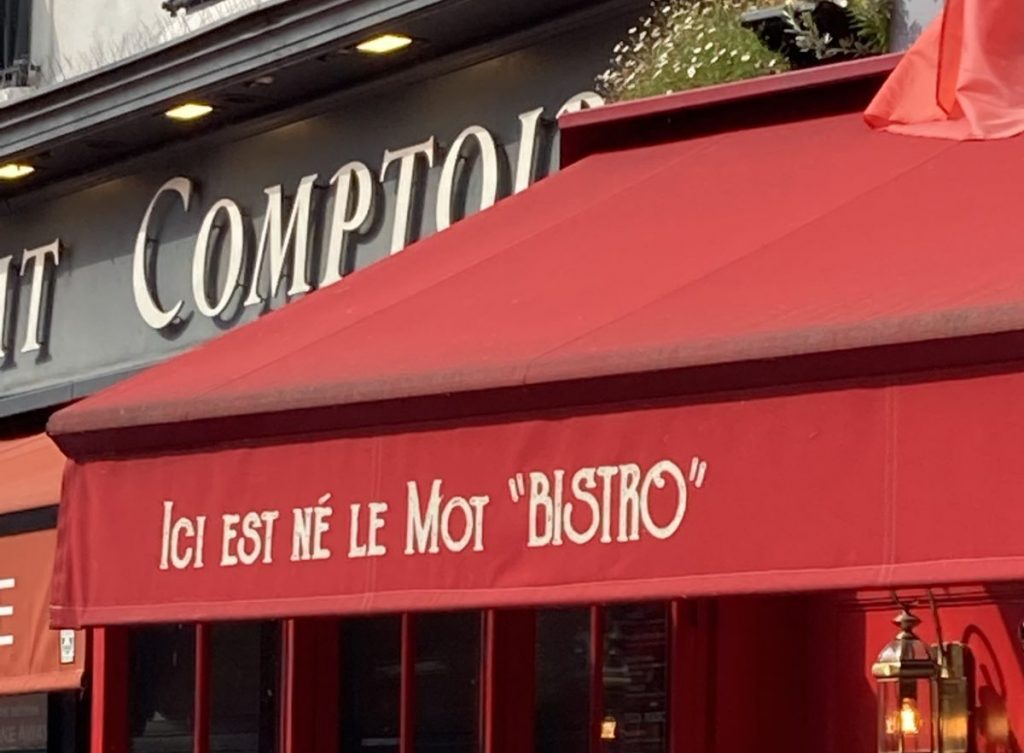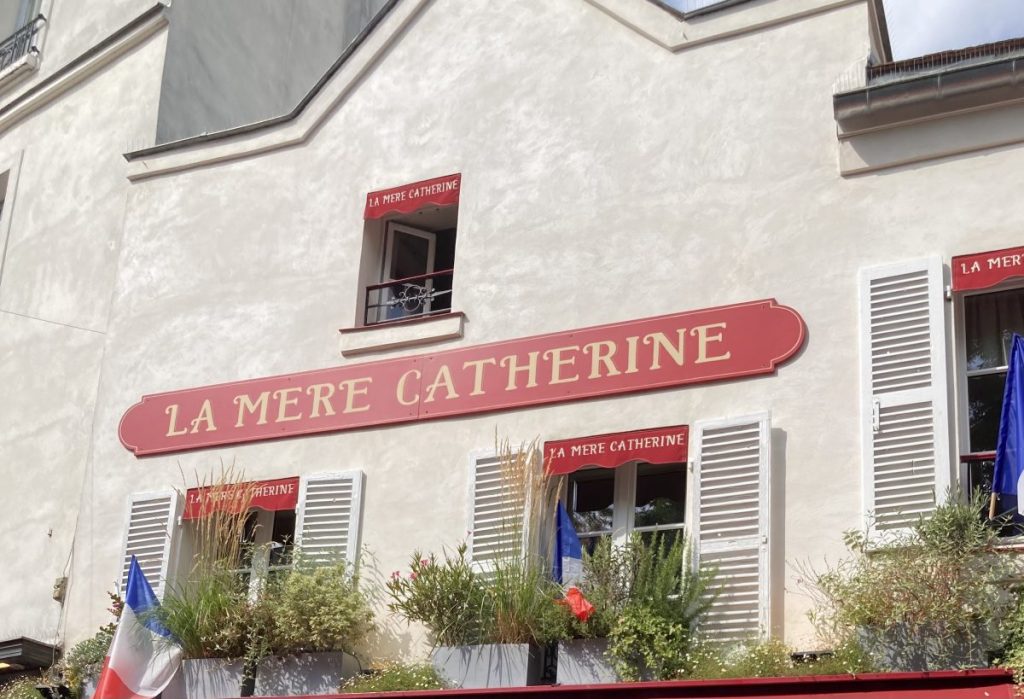 Next was dinner followed by spectacular people watching.
Tonight is our last few hours with the Bilbros before they depart for the US. We will celebrate with a special dinner at Les Georges, the rooftop restaurant at the Pompidou museum overlooking the lights of Paris. How sorry we are to see them go. Bon Voyage!!
À bientôt
L & B