Bonjour,
After such a busy Bastille Day, we enjoyed a very leisurely Saturday in Paris yesterday in great weather. For two old souls, Bernie and I have been running wide open, it seems, since we got here. There's only one more week to go…just doesn't seem possible that time can pass so quickly!
One quick note on my Bastille Day post. If you could not get the video to play, I have fixed it thanks to the advice of a few of our readers. Go back to that post and try again as it is well-worth watching. Merci to my tech-savvy friends.
We had a pre-arranged lunch yesterday at a wonderful local café in the neighborhood called Chez Janou. They are known for their more than 80 varieties of pastis including absinthe. We gathered around a patio table with Jim & Peggy Bilbro, James and Stephen, and our friend of many years, Richard Nahem. The food was excellent as always, and Jim ended his meal with the absinthe.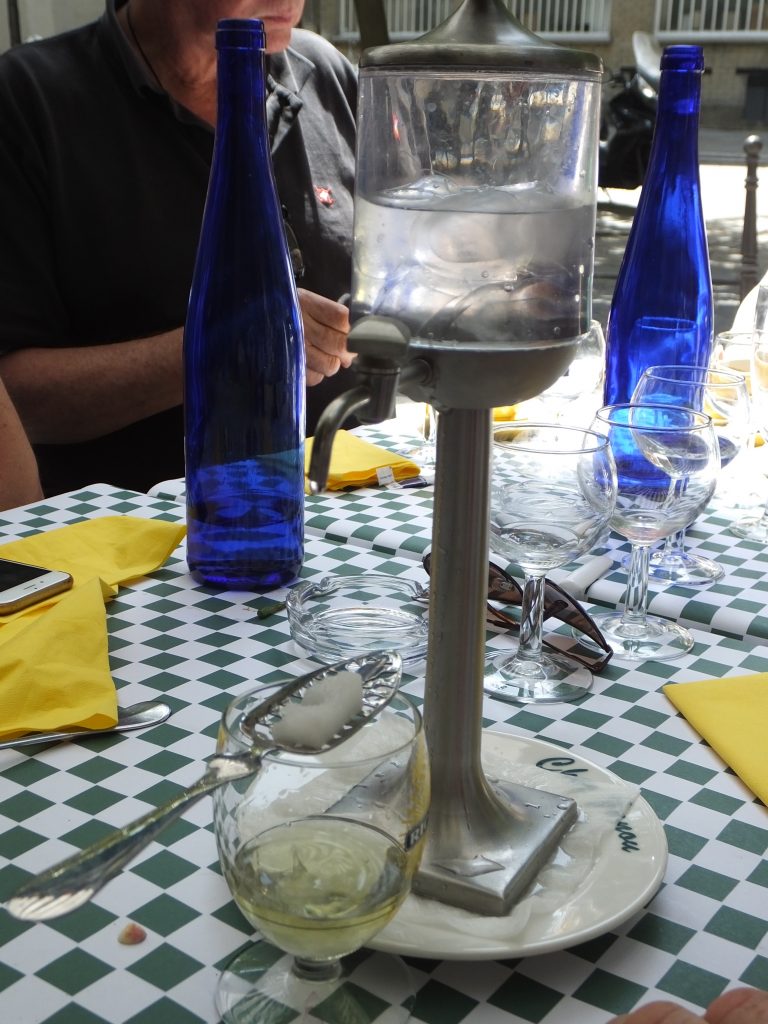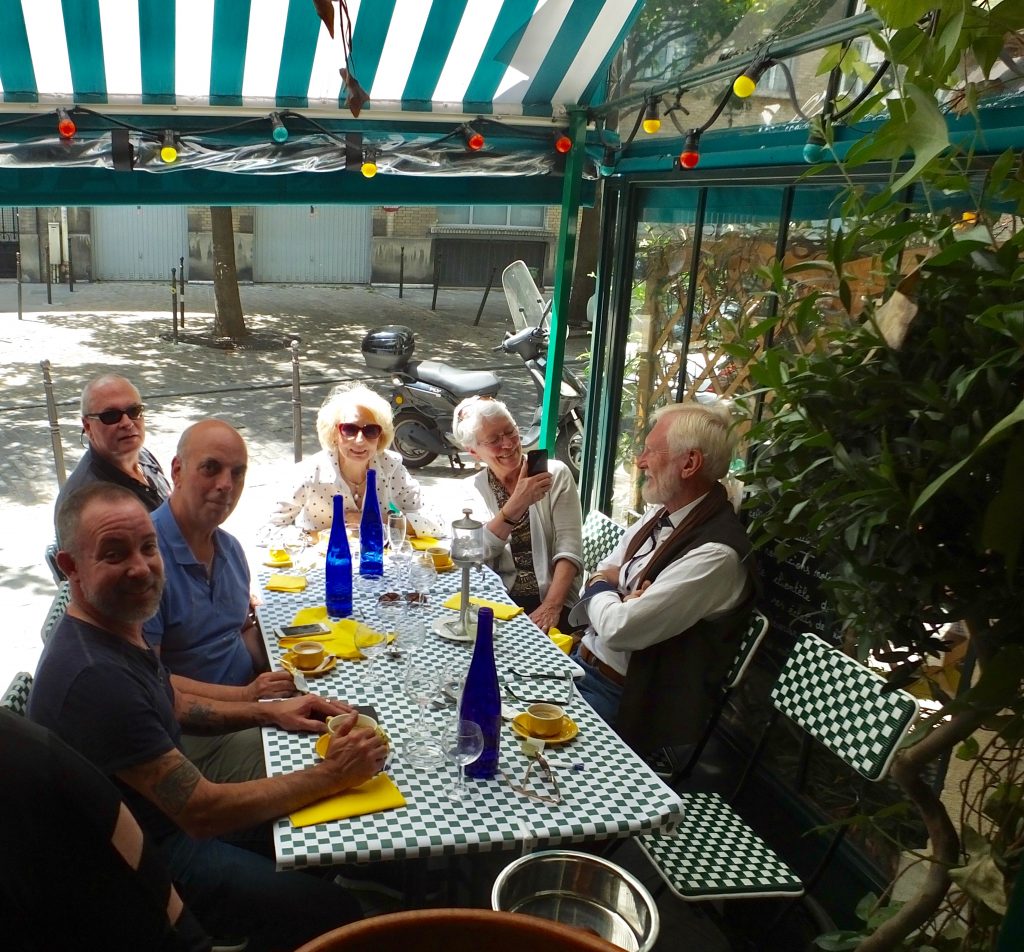 We engaged in the usual "high finance" as the guys tried to figure out who owed what.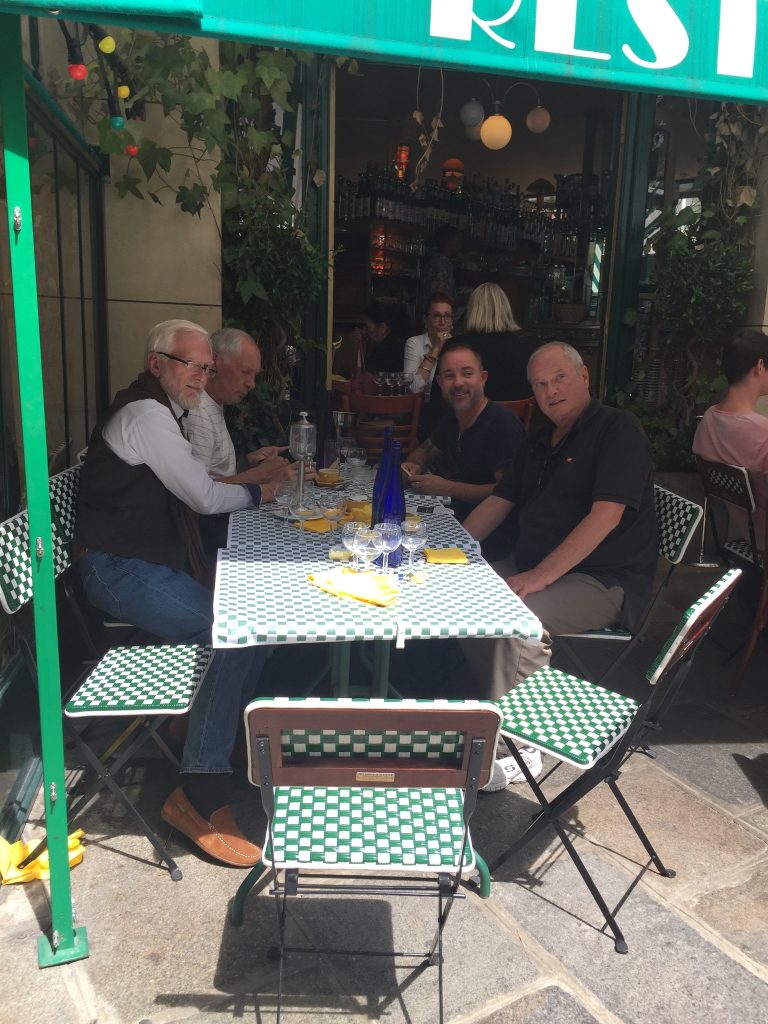 We highly recommend this spot just off rue de Tournelle if you're in search of a very French, very local experience amid all the green checked chairs and tablecloths. The waiters are friendly, the food is exceptionally good, and the prices are reasonable. They do NOT take reservations so go early if you want a seat.
After our two-hour lunch, we strolled a little with Jim and Peggy and caught some nice flowers and a street musician.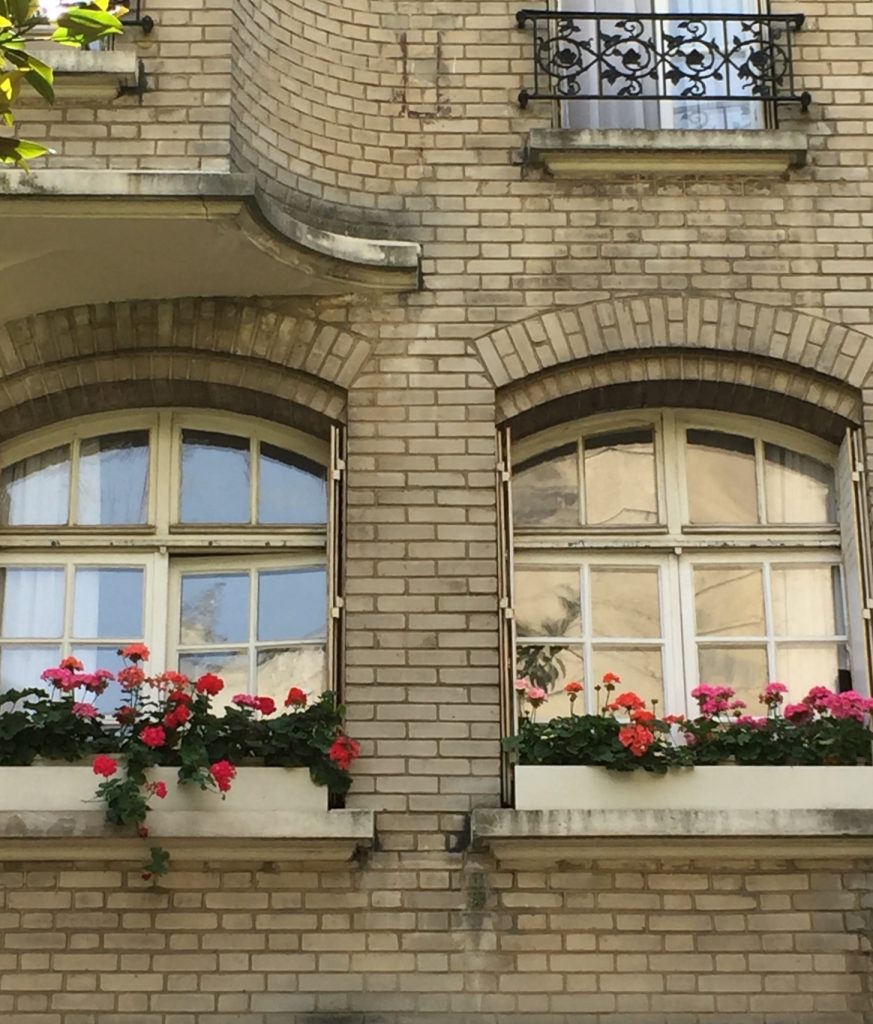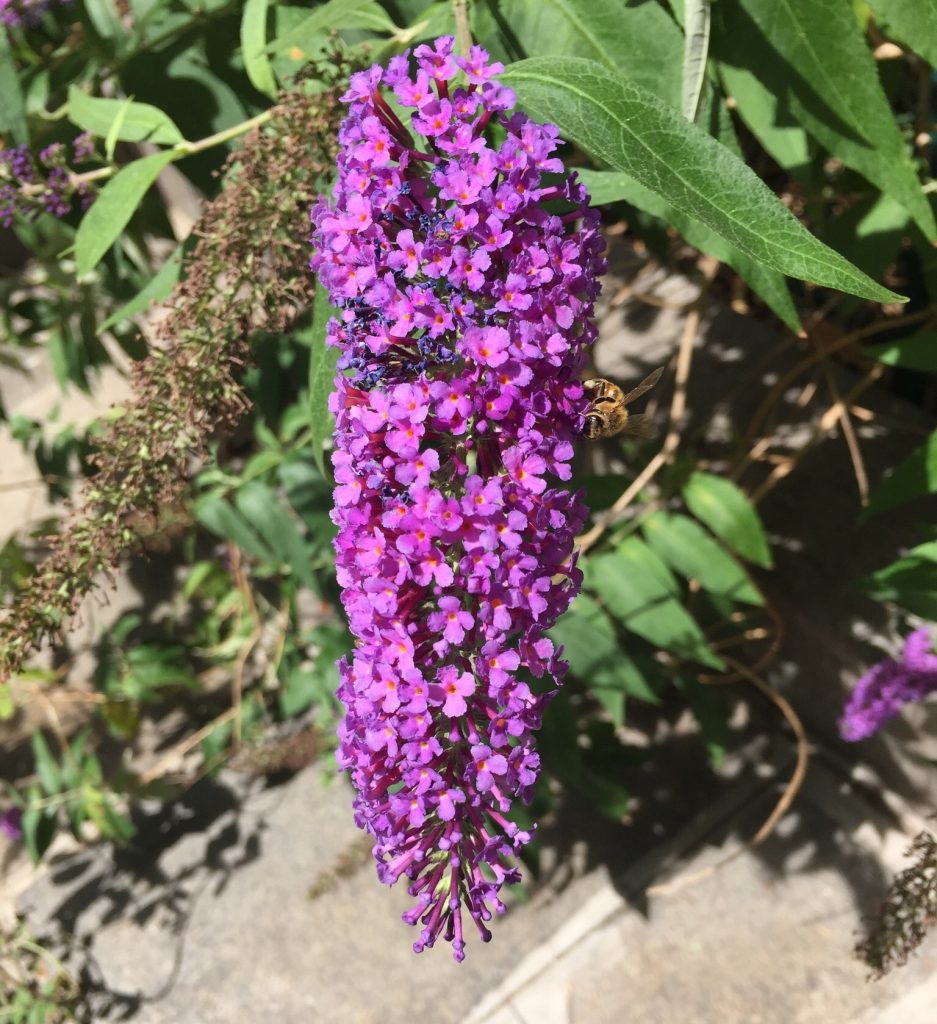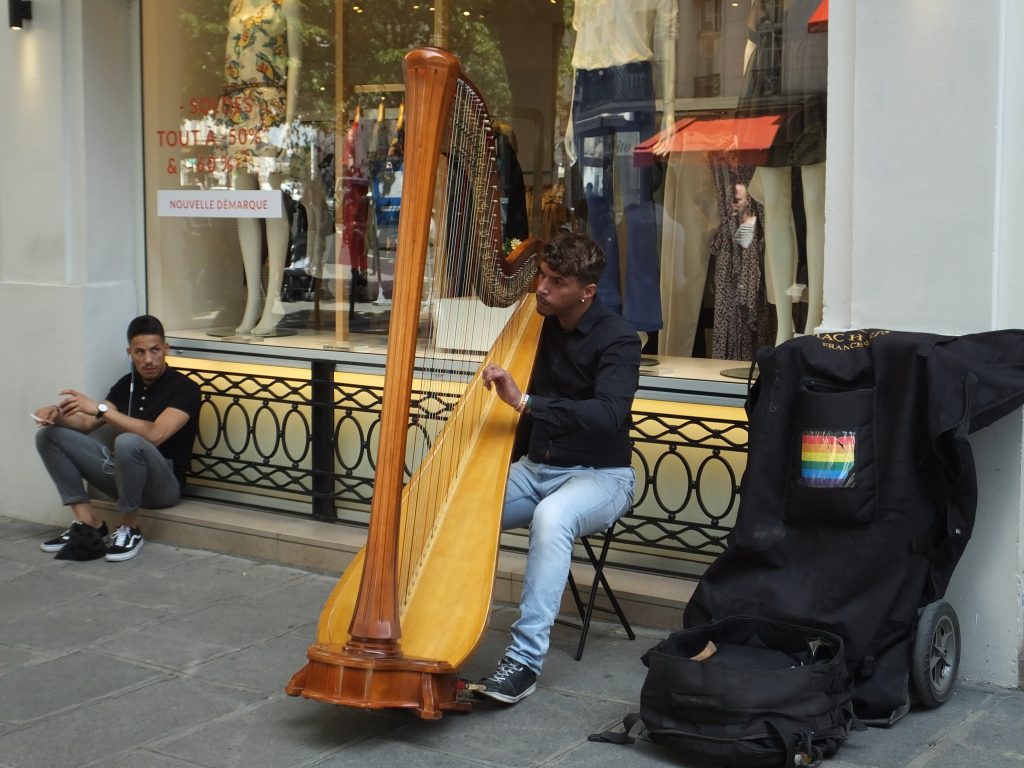 The rest of our day was spent relaxing in our apartment watching Le Tour de France followed by a quick dinner snack and early to bed for moi. I'm going to need a vacation from my vacation when we get home!
Today (Sunday) is James and Stephen's last day so trust it will be a good one. We've hardly seen them as they like to roam and stroll on their own. Think they've had a great time.
Have a lovely Sunday,
L & B