Bonjour,
We hit the bed at 1am last night after a very busy day enjoying one of the most colorful, festive days in France.
By 10am, we were in position on the best bridge to watch the fly-over from the start of the parade along with a small crowd and even benches for seating. It's a super location, and the day was gorgeous without a cloud in the sky. It was noisy but thrilling, and for a real treat, copy this link, open and view James' wonderful video of the entire fly over.
https://photos.app.goo.gl/PSwTrnysBu97Fi872
Here are Bernie's pictures in sequence.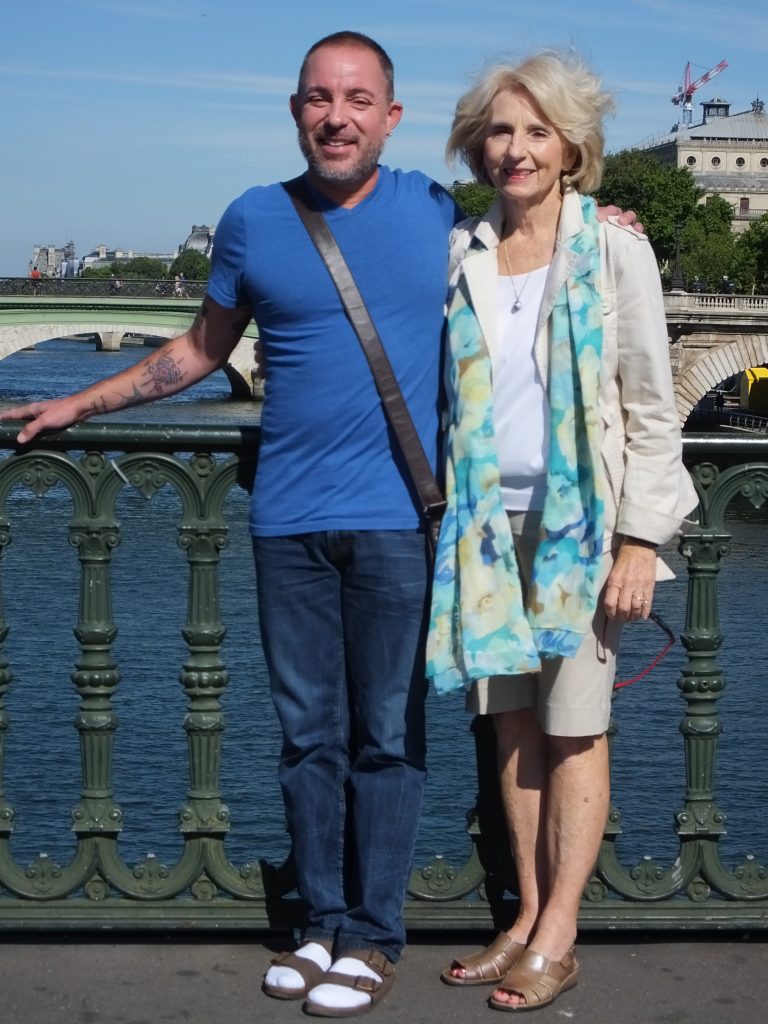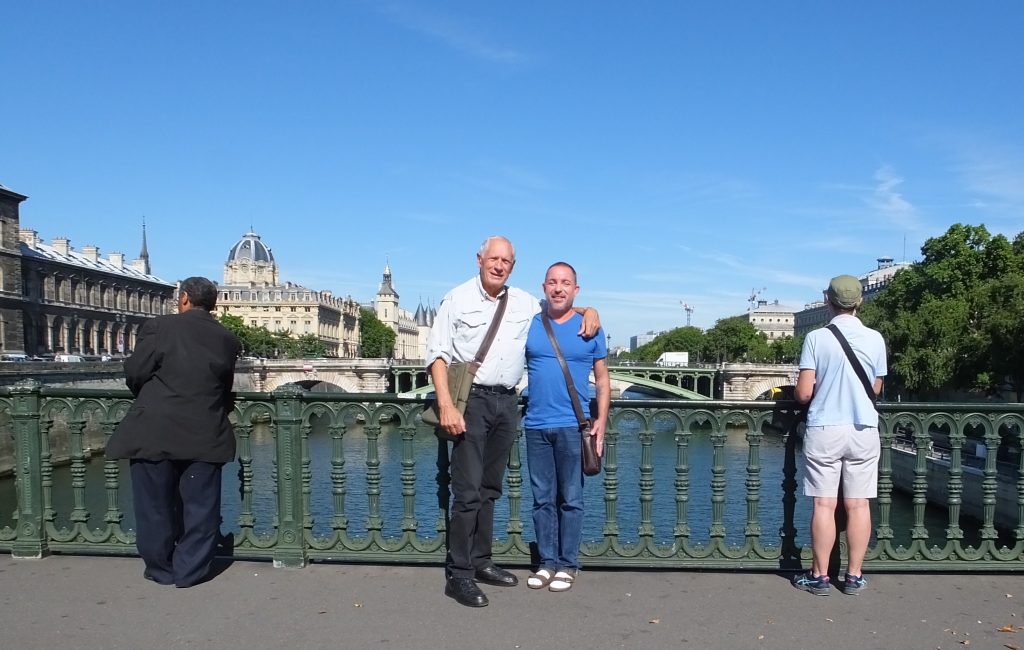 Part of our tradition afterward is to go to the tiny cafe beneath us for a brunch to watch a section of the parade come down rue St. Antoine as it is breaking up. The locals do this as opposed to fighting the crowds on the Champs.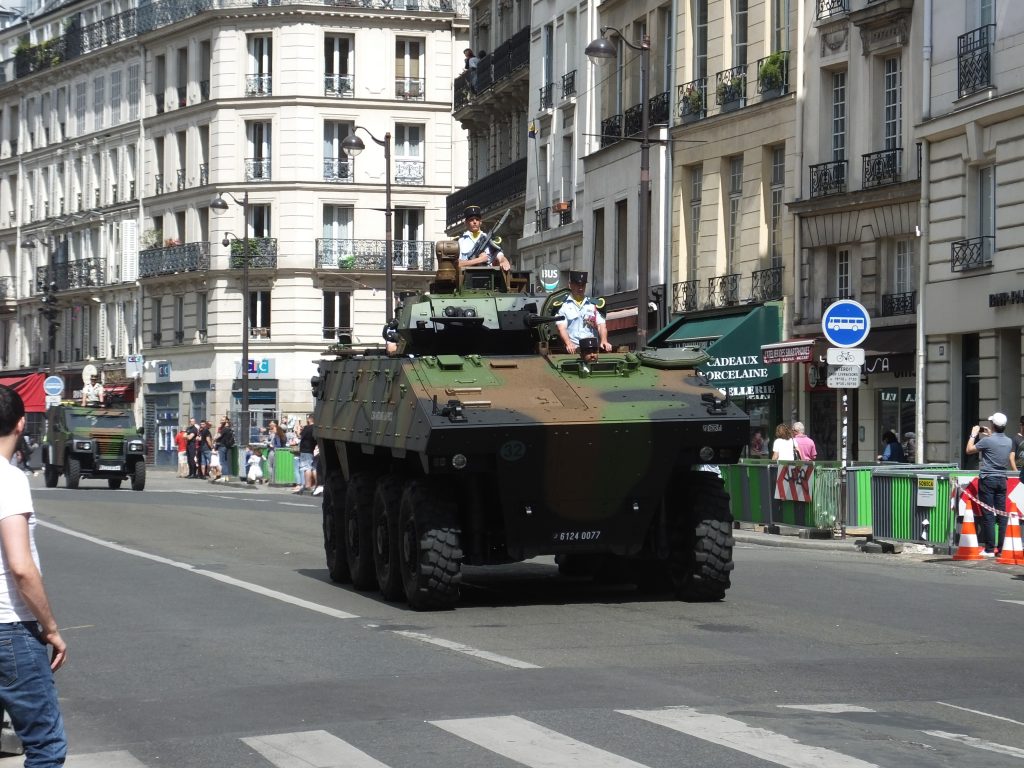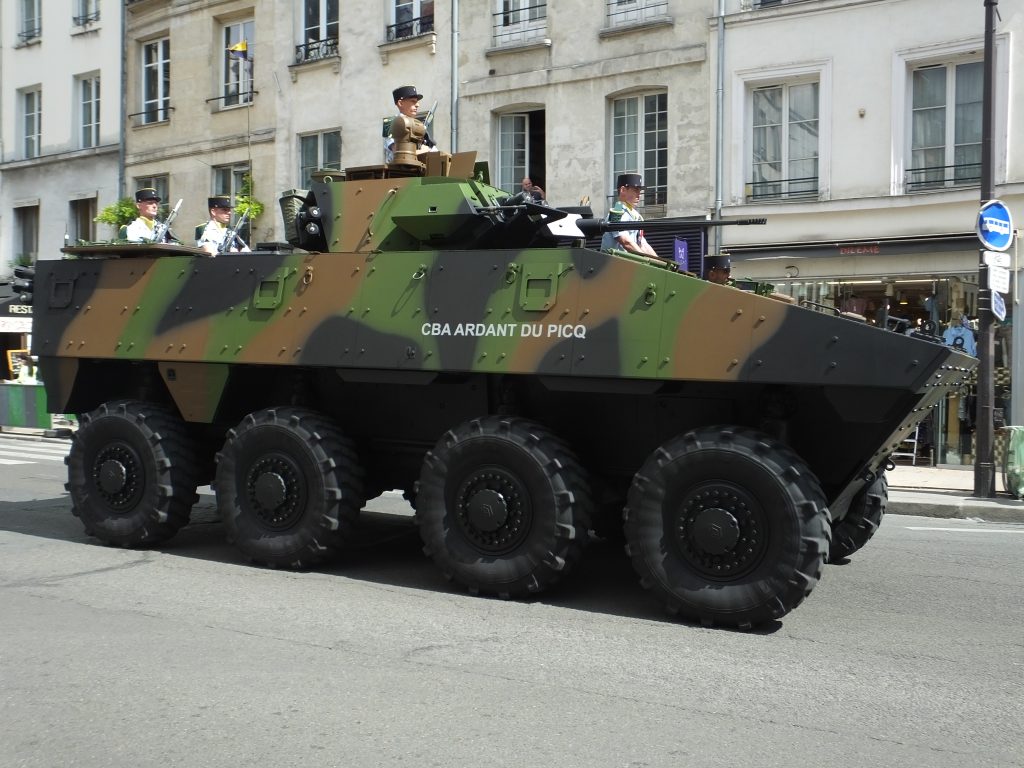 For the evening fireworks, we went to Jim and Peggy Bilbro's apartment on Rue Cler which is just a few blocks from the Eiffel Tower, had mostly leftovers from our party for a quick dinner, then made our way to find a spot to view the fireworks. That's not an easy task, but we made out okay. As I pointed out to Bernie, we were the only faces over 30 years old! Here are the photos Bernie took which may appear spectacular, but in our opinion, this was not the best year we have seen. The theme was dark and gloomy, the music almost eerie, Gothic and oppressive. But you will get the idea, and we'll hope for a better go next year. The best news is that there were no terrorist attacks to mar the day.
The "Purely Paris Photo of the Day is this lady in her patriotic scarf.
À bientôt,
L & B