Bonjour mes amis,
Yesterday in Paris, we visited the renovated Hôtel de Crillon on La Place de la Concorde (number 10) which has been closed for four years for major structural changes and exquisite amenity upgrades. They have added a spa, enlarged rooms, enhanced the infrastructure, but much of the ambiance of the hotel many of you know and love is still there. As we usually do, we dressed nicely and just walked in as though we belonged. Of course, the moment our camera came out, the touristy truth was out. I approached a very nice gentleman from Romania who politely walked us through some of the areas explaining a little of the history. He was quick to let me know that their renovation was superior to that of the Ritz Hotel.
The small artistic touches were everywhere from exquisite drapery fabric to hand-made leather pillows to a bottle of Louis XIII cognac which as some of you may know could be as much as 10,000 euros. The bar which is the featured image at the top of the post with its molding covered in gold leaf and faux sky ceiling is on the National Historic Registry of France. Enjoy the tour!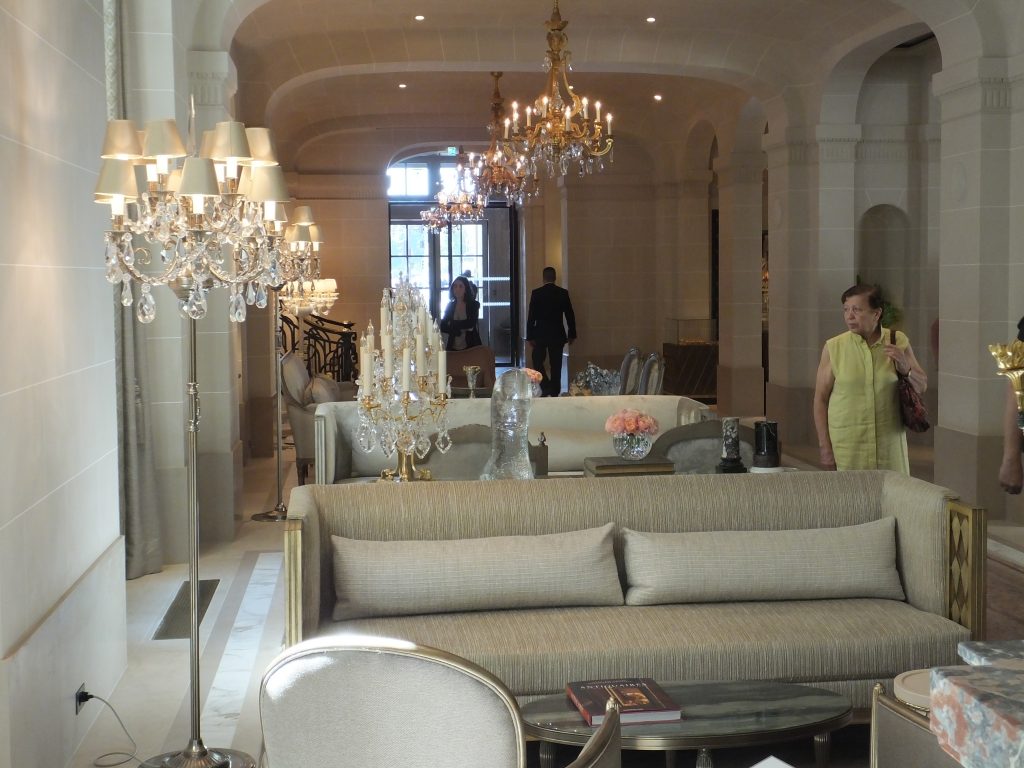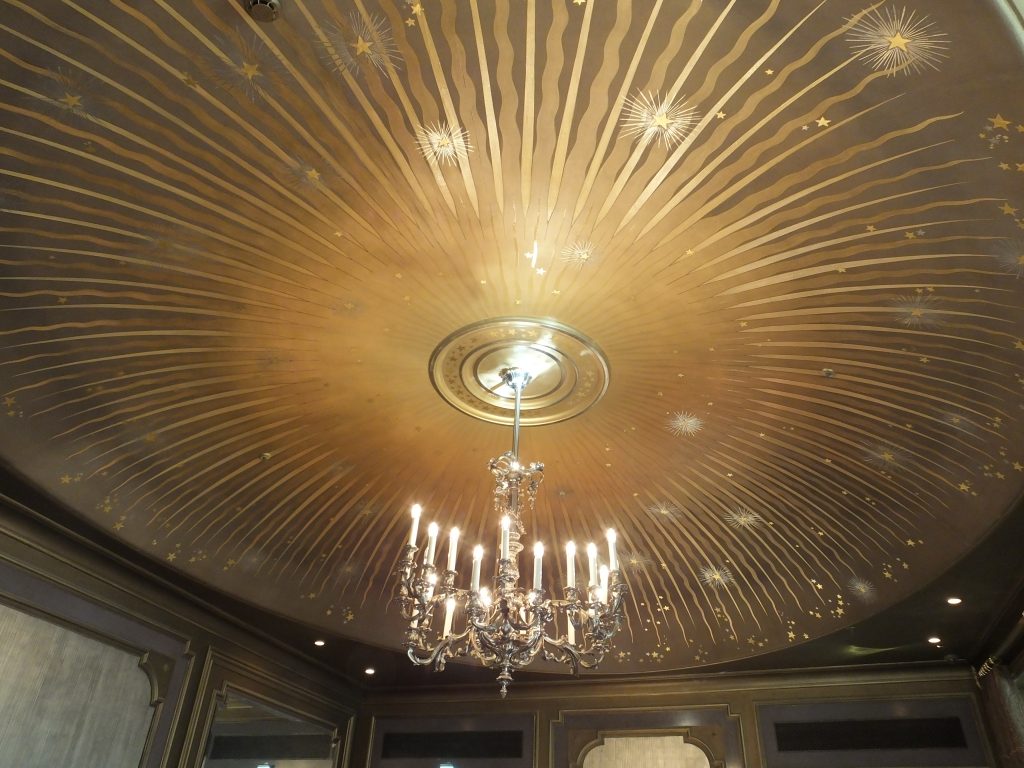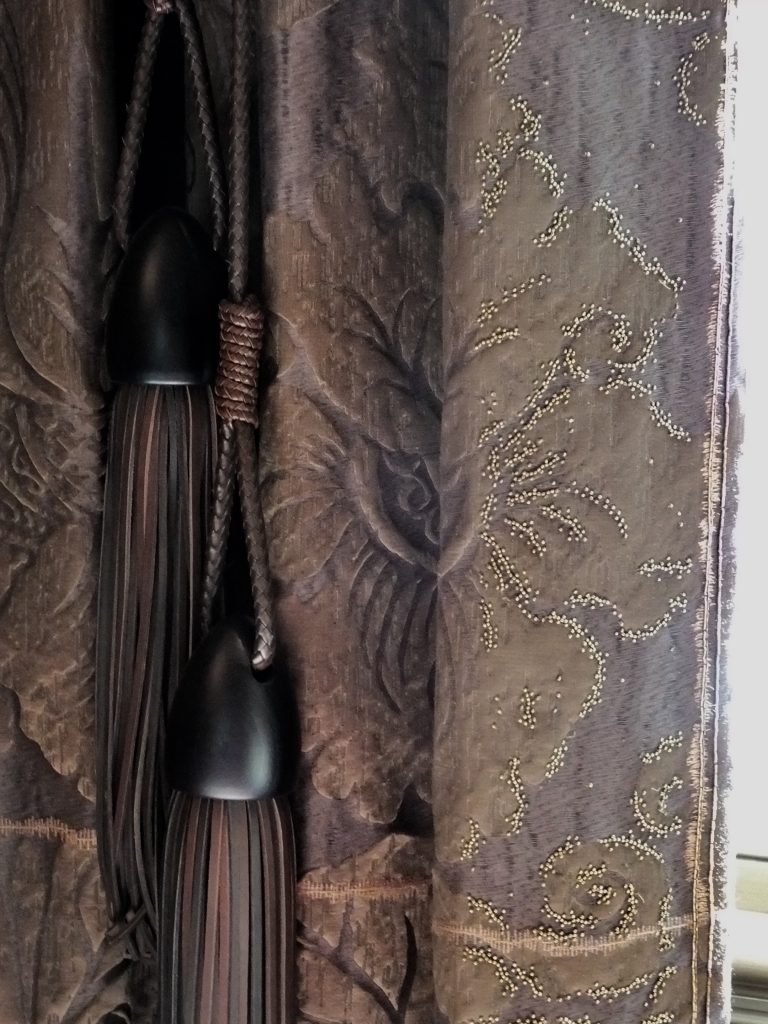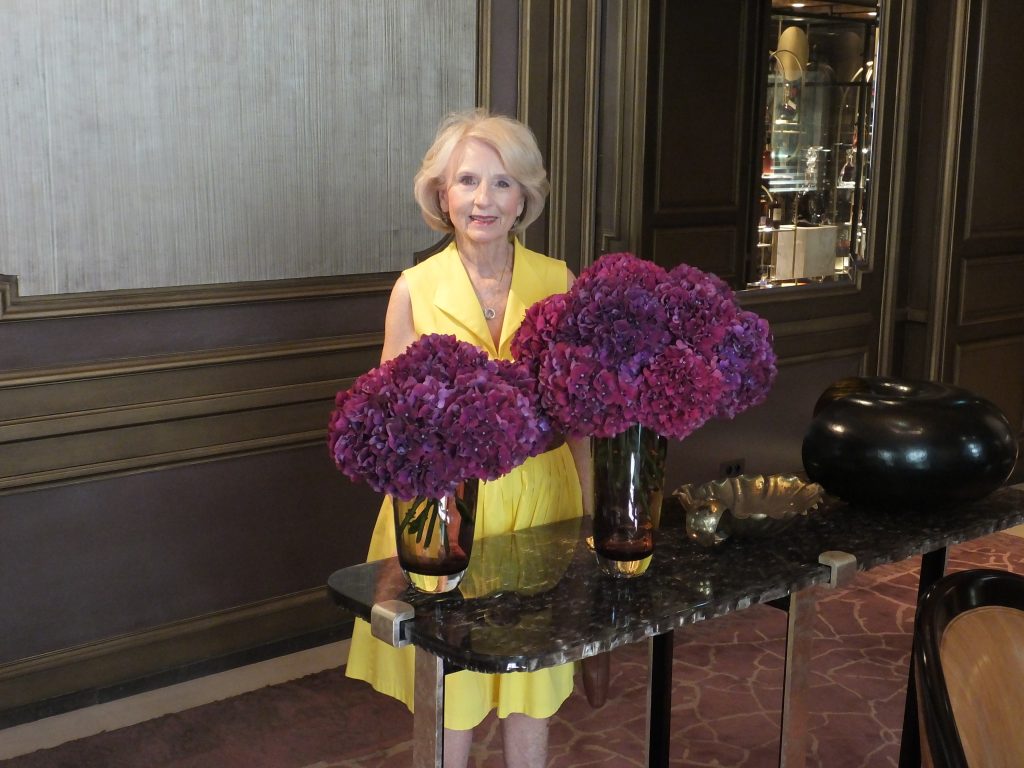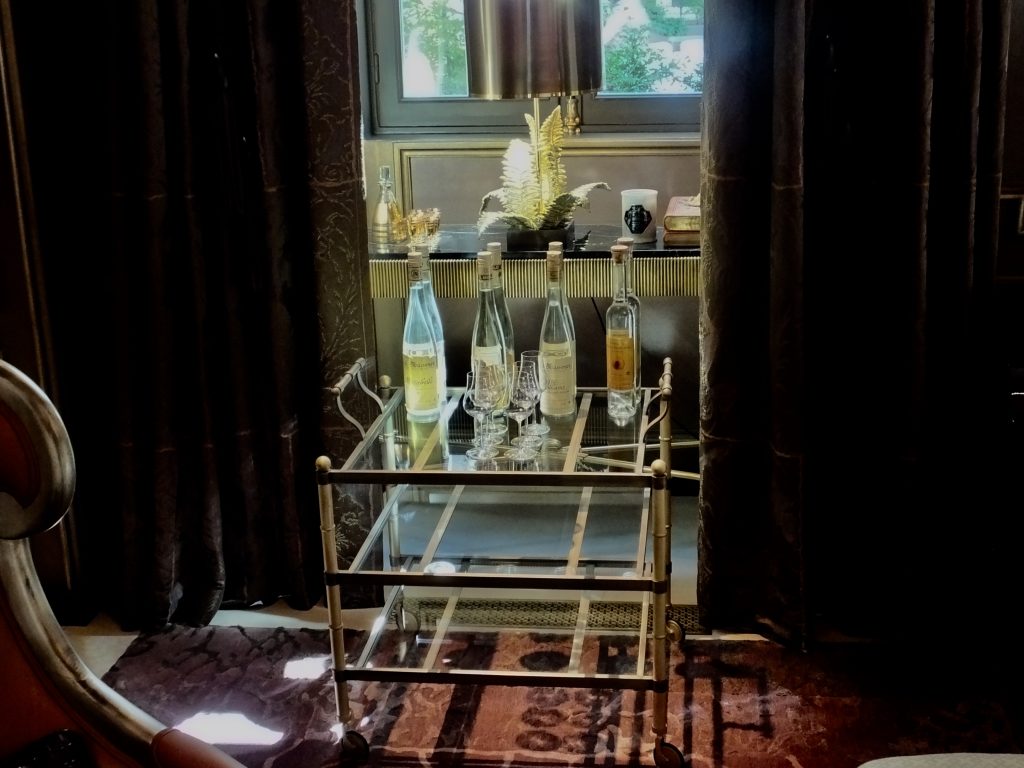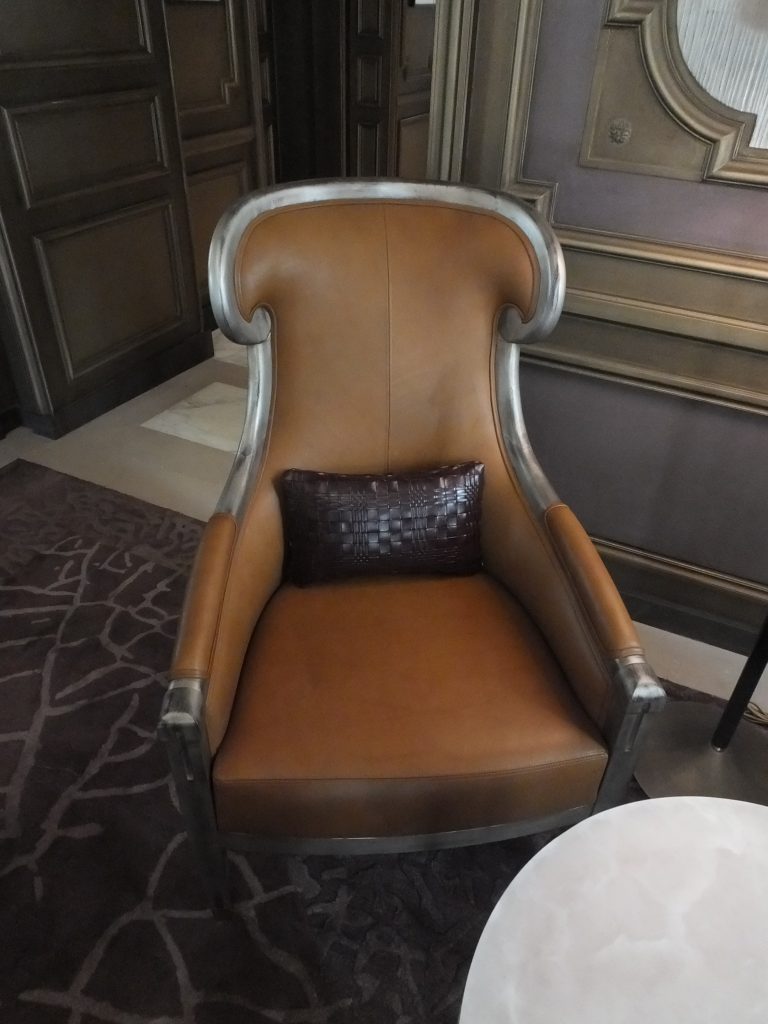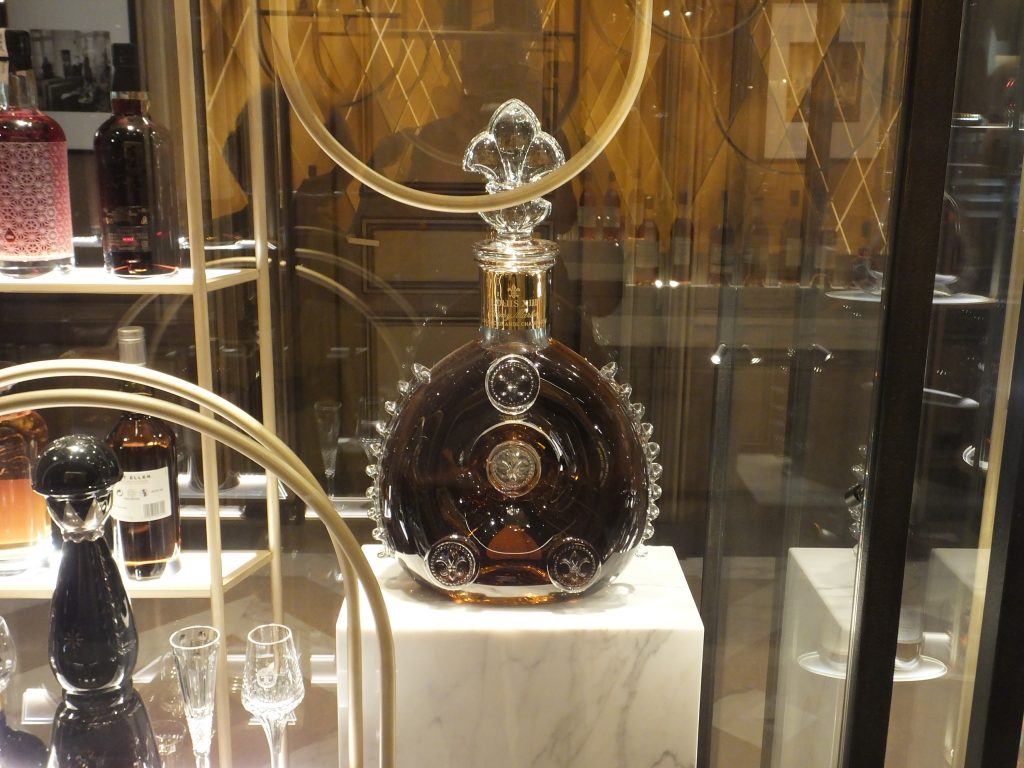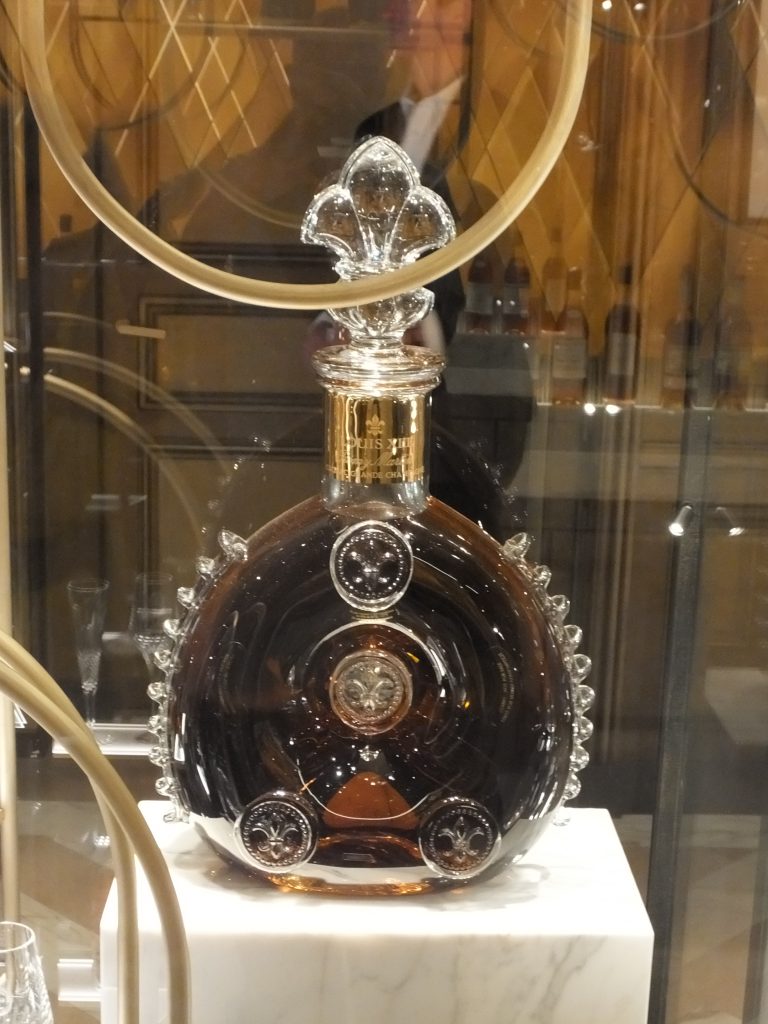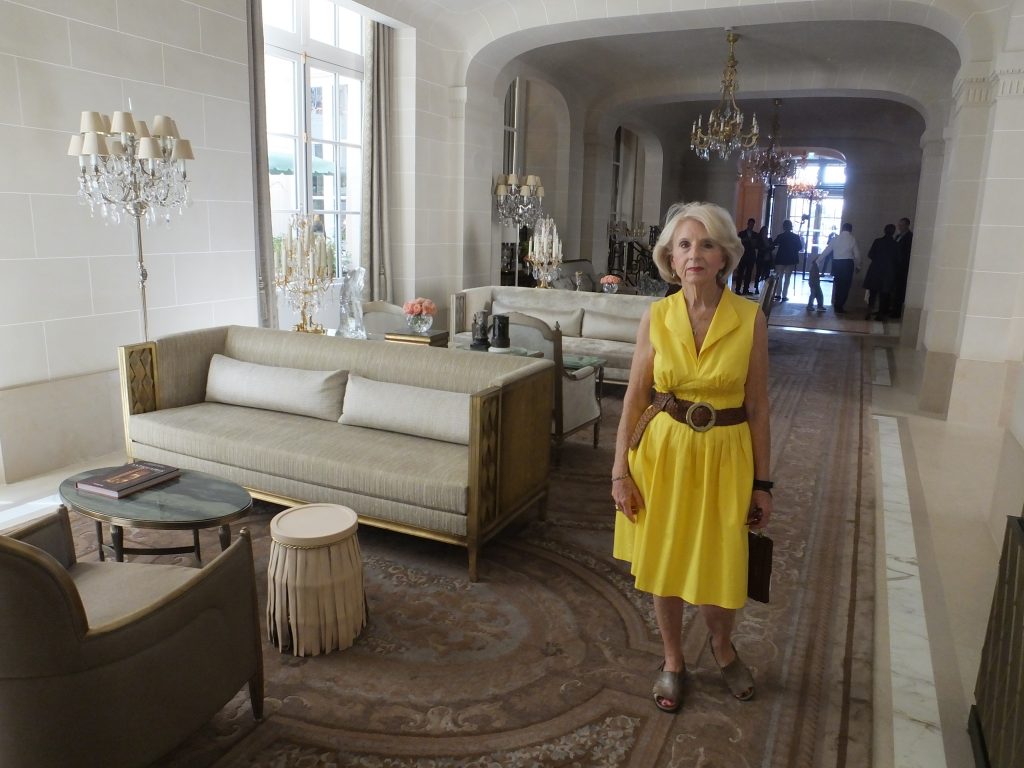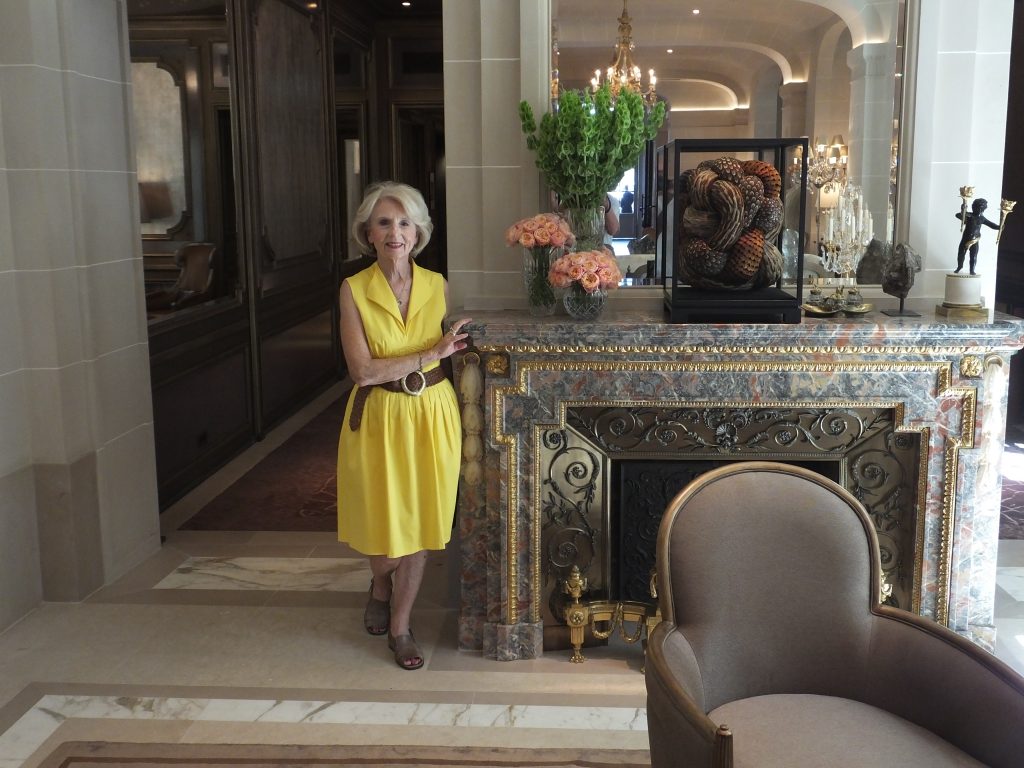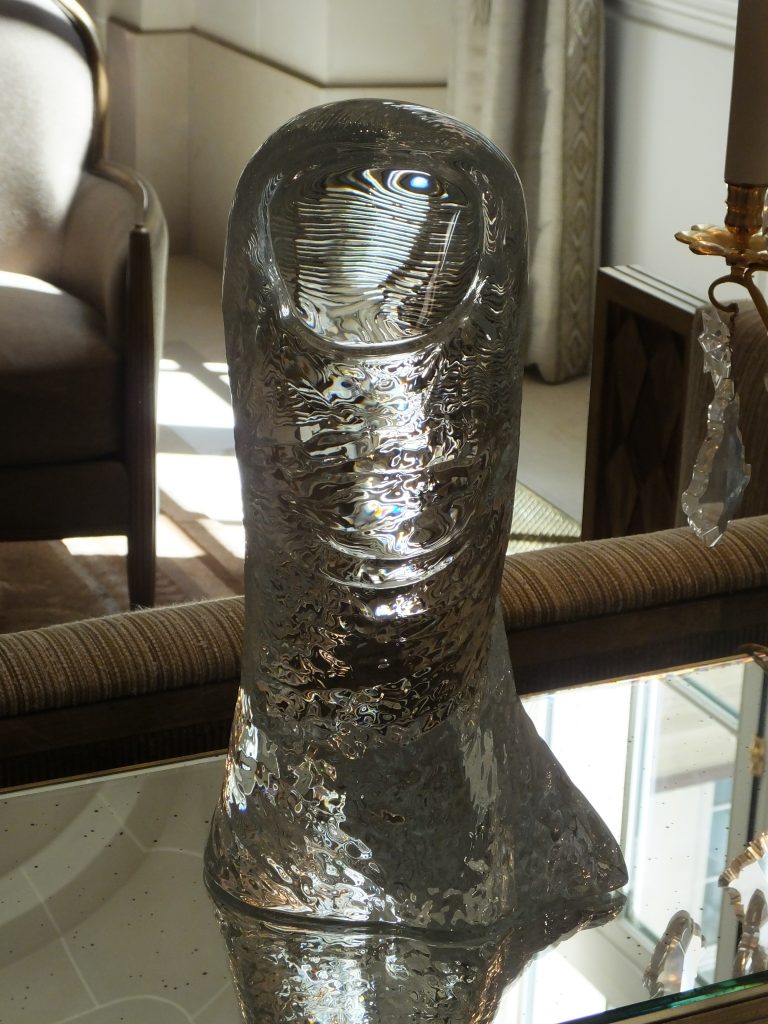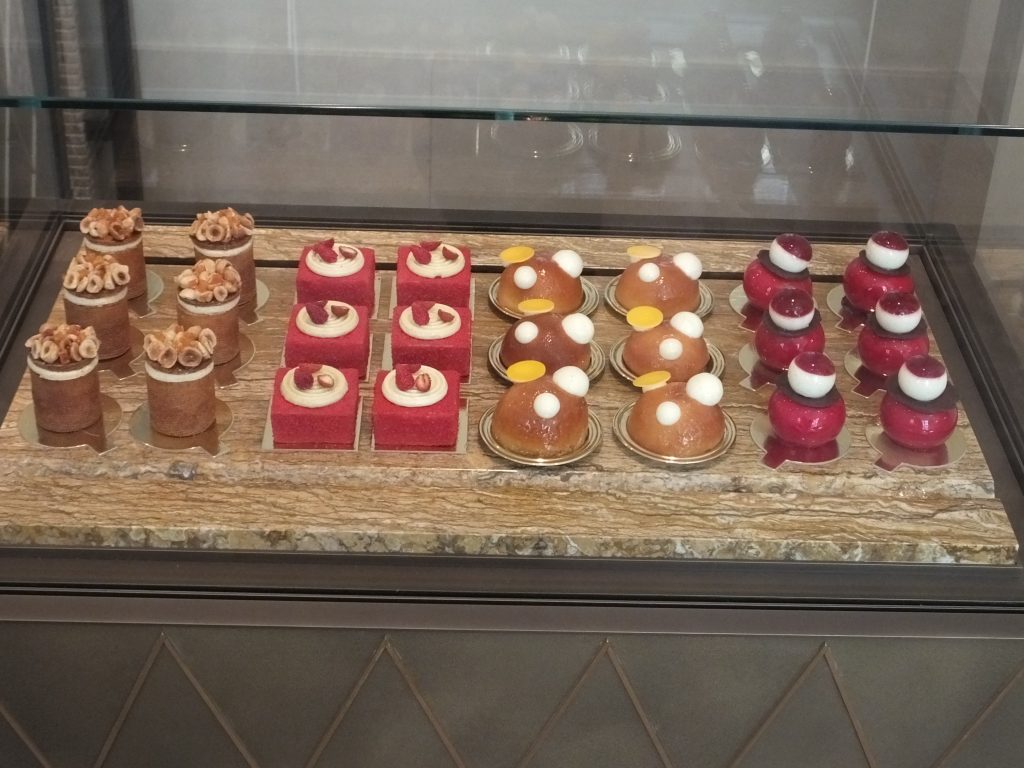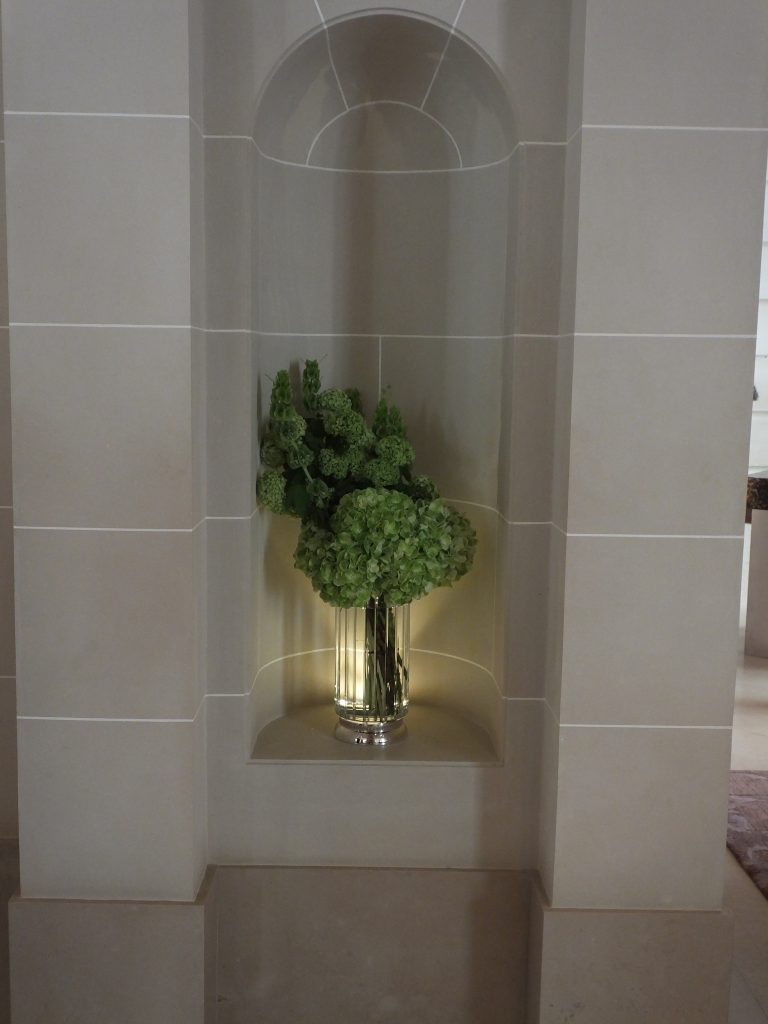 We continued to stroll in the area which is right behind the American Embassy on rue Faubourg/St. Honoré, probably the most haute couture street in Paris. Alas, the shops were all closed (Sunday) so my eagerness to make extravagant purchases (ha!) was thwarted. This also runs into the Elysées Palace where the President lives. It was buzzing with activity, we guessed because of Netanyahu's visit for the Vel d'Hiv commemoration yesterday. If you haven't read "Sarah's Key," buy it today and learn about the French collaboration with the Nazi government and the deportation of French Jews. It's a fascinating but very sad story.
We ended on the Champs for a little refreshment. The street is still bedecked with "bleu, blanc et rouge" from Bastille Day.
Our evening ended on a wonderful street in the second arrondissement called rue Montorgueil lined with restaurants, one of which has been around since 1832. It was our choice, L'Escargot de Montorgueil. Of course, snails are their speciality, but we all had a variety of different things. Jamie's bone marrow dish was the most classically French.
My café gourmand was the prettiest.
The "Purely Paris" Photo of the Day is this man feeding the pigeons.
We put James and Stephen in a cab at 7:30 this morning for their return to Nashville. We hope they've had a memorable time with us!
À bientôt,
L & B