Bonjour,
Sharon and Johnny had been to the Louvre a lifetime ago when Johnny was serving in Germany so yesterday was quite an experience for them. They had never seen the Pyramid, built by I.M. Pei and opened in April of 1989. I'm certainly no authority but some might agree that Le Louvre is the best museum in the world in terms of his majesty, grandeur and number of treasures. It's a palace at the heart of French history. When I remember that folks used to live here, it takes my breath away! It is absolutely overwhelming and yesterday was packed like ants at a picnic.
We chose to go early and entered down under via Le Carousel de Louvre, a shopping mall directly off Metro Line 1. There was no line for us but when we looked outside around the Pyramid, the lines were awful. There are 3 ways to get through security so if you're planning to go, check with me to avoid those horrible entry lines.
We started as always at the Information Desk, asking for the attendant to circle on the English map all the objects we wanted to find. We had given fair warning that we weren't the best at negotiating the map, but we made fairly good progress yesterday finding most everything we wanted to see and getting a bit more proficient with the darn map. I told one of the attendants that whoever did their map must have been drunk when he or she designed it! That produced an agreeing giggle.
Our entry was dicey as I first tried to have their scanner read our tickets for the Cluny Museum on Tuesday; then when I finally found the Louvre tix on my phone, the scanner would not read them. So Bernie and I had to start all over, go back down into the teeming ant hill for technical assistance and have our tickets printed. Finally, we were off.
I took so many photos, my phone died by lunch time. Just a few observations. Some of my favorite things about Le Louvre are the awesome doors, the marble tile on the floors and the ceilings. My photos will reflect this. A word of advice in visiting the Louvre: don't forget to look up! I selected just a few so as not to project that overwhelmed sensation onto you. Sharon and Johnny had already seen the Mona Lisa so we didn't even try to fight the mobs.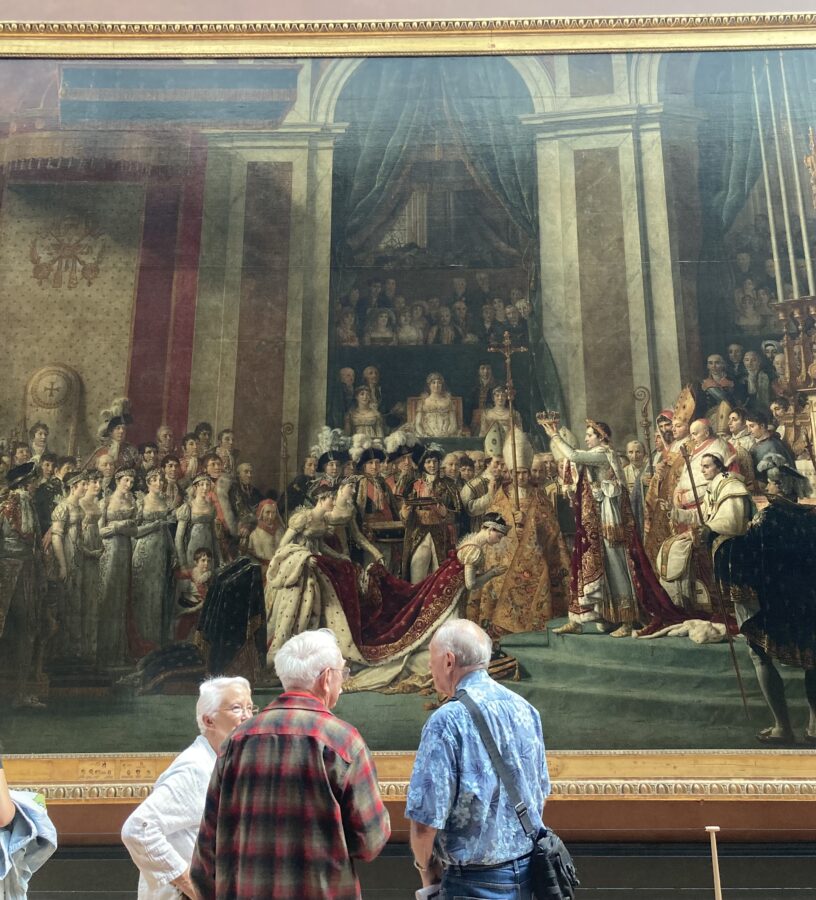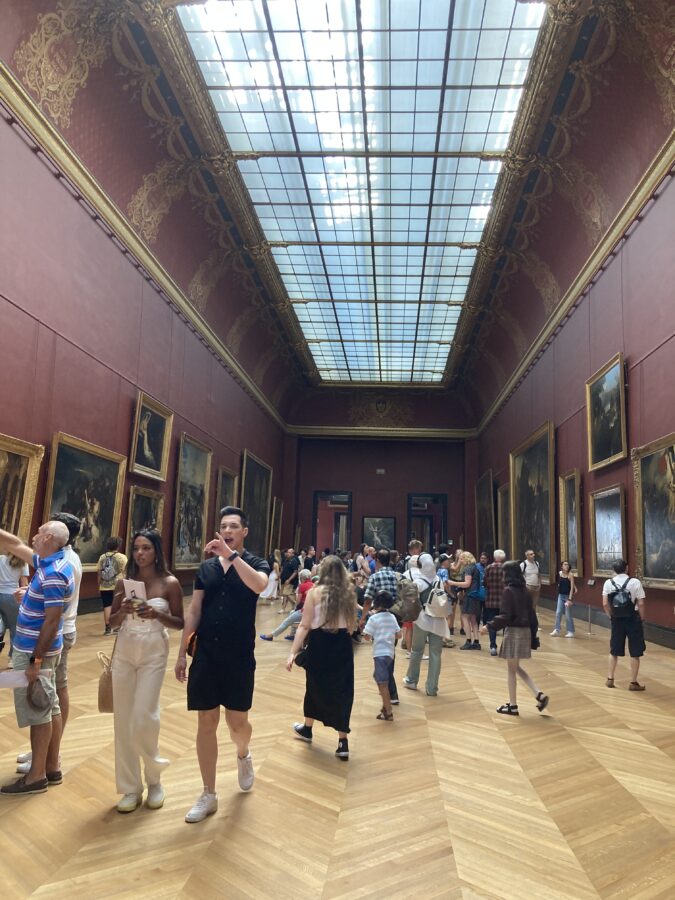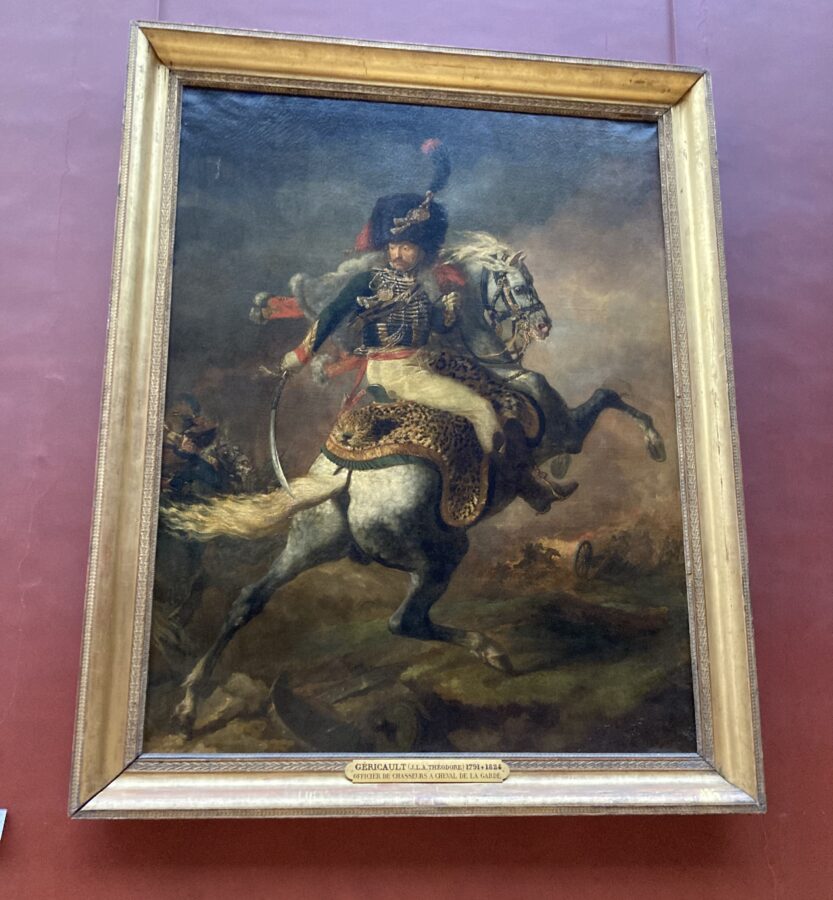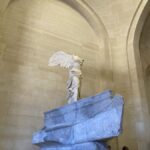 Lunch was reserved at 12:30 at Café Marly and we had planned to go back into Le Louvre for a little more discovery after lunch. Johnny lost his entry ticket so we didn't make it. No one was too upset because we were saturated. We enjoyed a stroll on the Champs on this cool, breezy afternoon and ended our day about 5:30. I believe Sharon & Johnny went back out on their own for an aperitif and Bernie and I did the same, though mine was hot chocolate. We still haven't found "our place" in this new neighborhood, but we'll keep looking.
And the tip of the day for you: When the restroom lines are 40 deep at Le Louvre, go out into the mall and look for the toilet paper store. It's €1.50 but worth it!
Today, it will be a little warmer and we will enjoy Montmartre!
Bonne dimanche,
L & B