Bonjour,
Yesterday's weather surprised us with a high of 92. It was a beautiful day but a hot one for moving around. Bernie often comments that I never sweat. But I proved him wrong yesterday!!
We began our morning back at the Bastille market. Bernie purchased a baguette and in typical French fashion ate much of it as we strolled along…a truly French tradition. He tells the story of being reprimanded as a young lad by his mother for being sent to the boulangerie for bread and eating much of it before he got back home. I must admit that I had a few bites as well.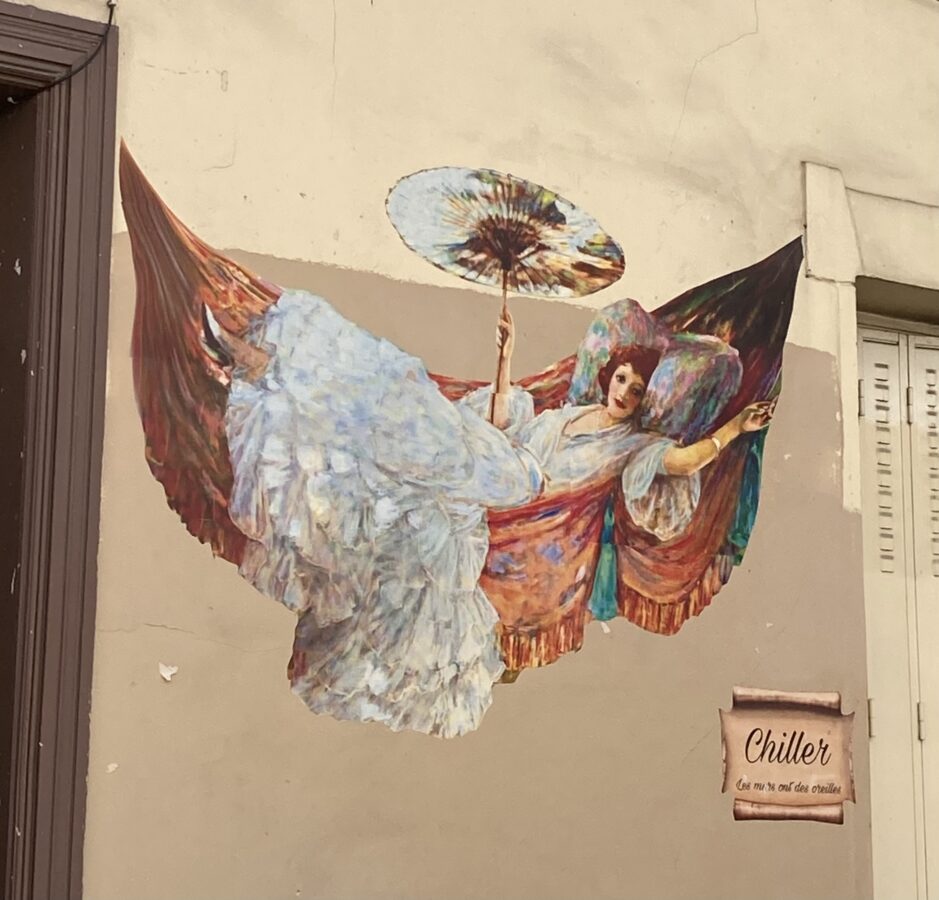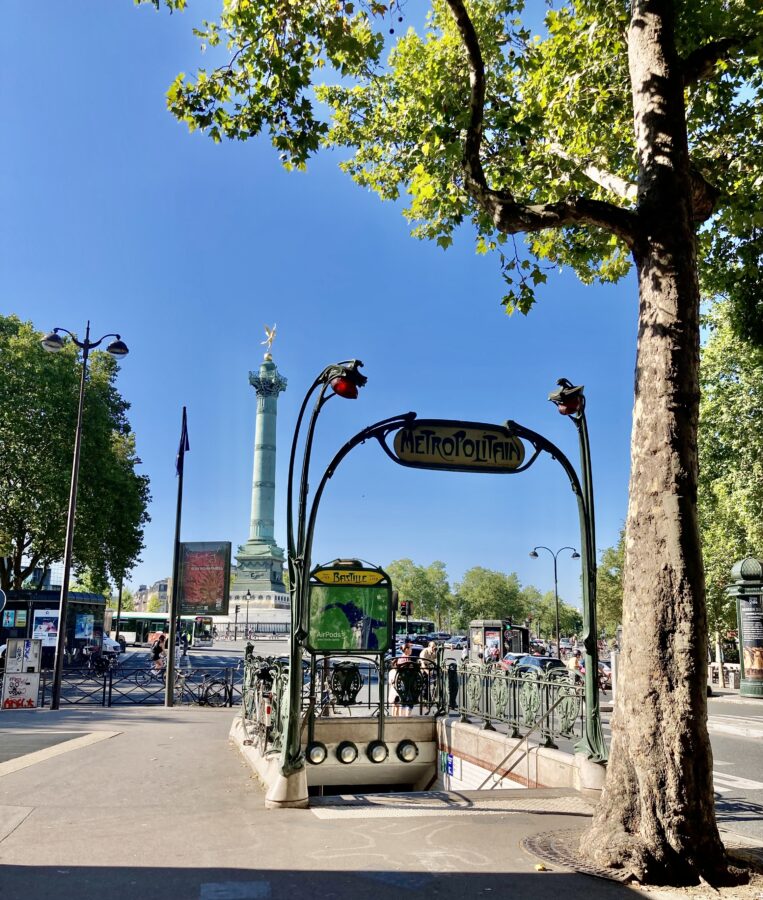 We grabbed a light lunch in the apartment and plotted out our afternoon at Le Tour de France. Remember that I had promised my postman an official shirt; alas, we almost waited too late as the Champs Elysées was mobbed with people and the merchandise had been pretty much depleted! Last year almost no one was there because of COVID. They were still restricting access with a security check and the police were ready.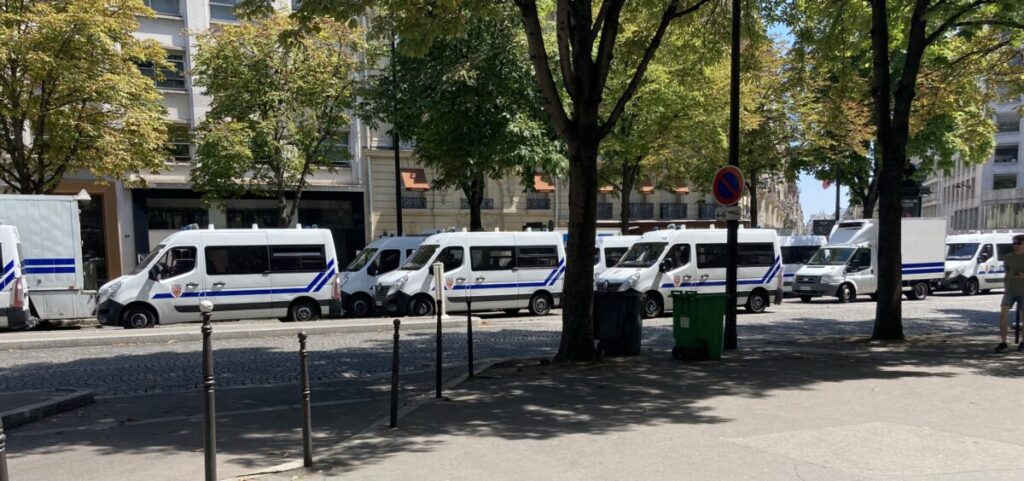 We purchased not one but two shirts because they didn't have the right size so my postman has a choice. French sizes run much smaller than American ones; hopefully something will work for him. He's been my postman for 25 years even after I moved from my house to my condo.
Enjoy the street scenes (mine) and the parade shots which Bernie tried to get with his phone.  The shadows, all the people, the trees were a challenge. I tried to edit them as best I could.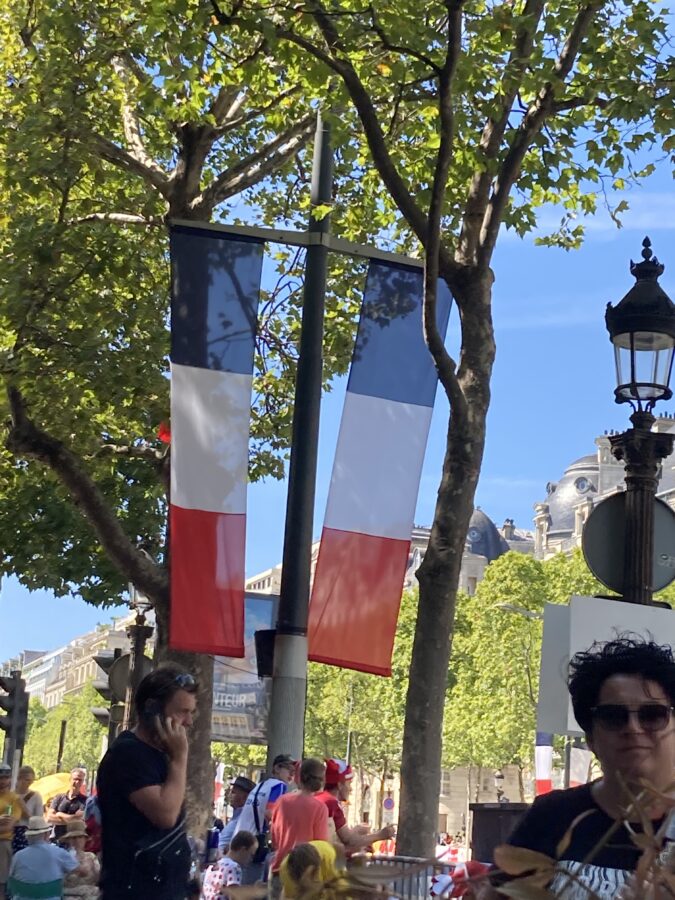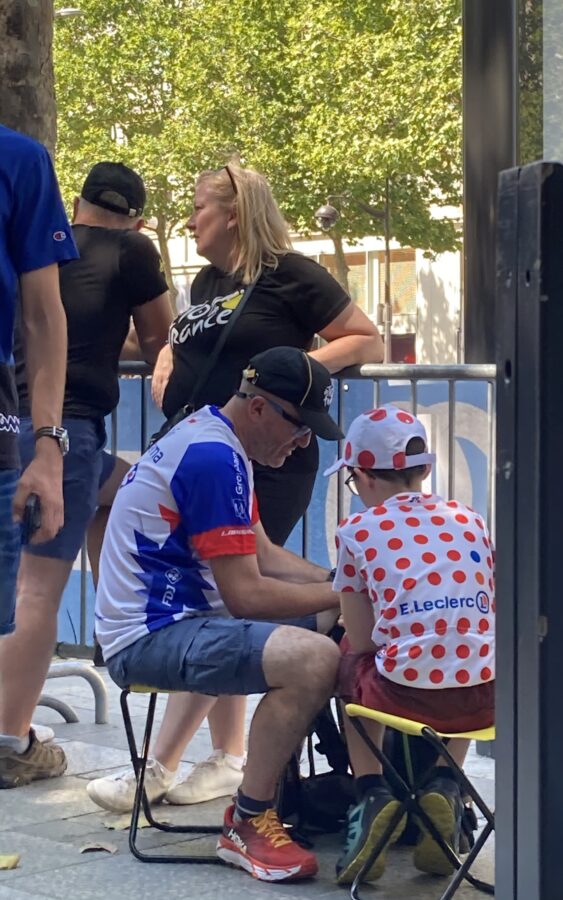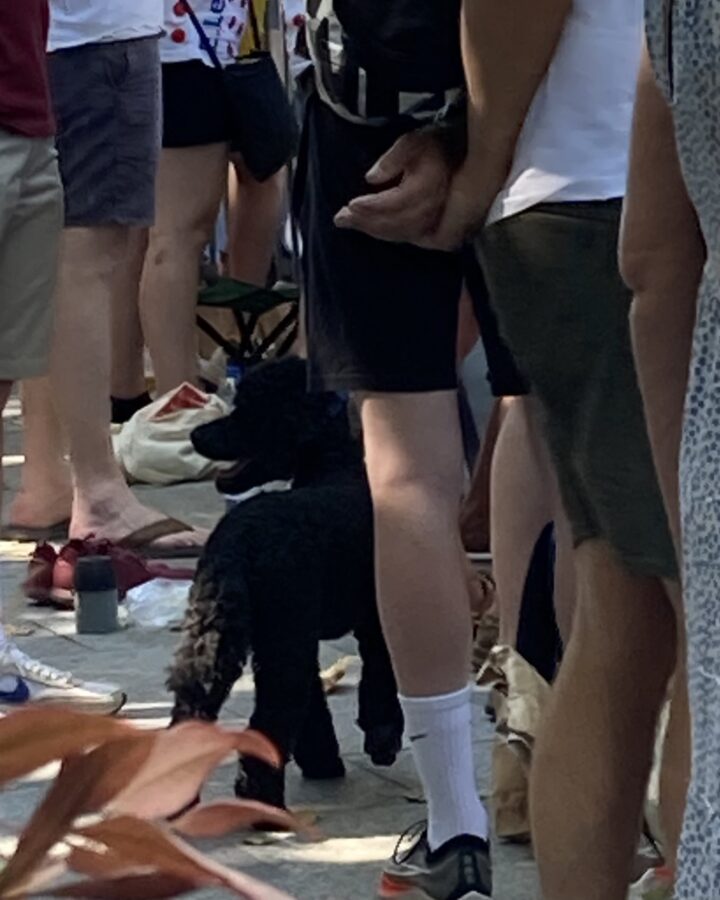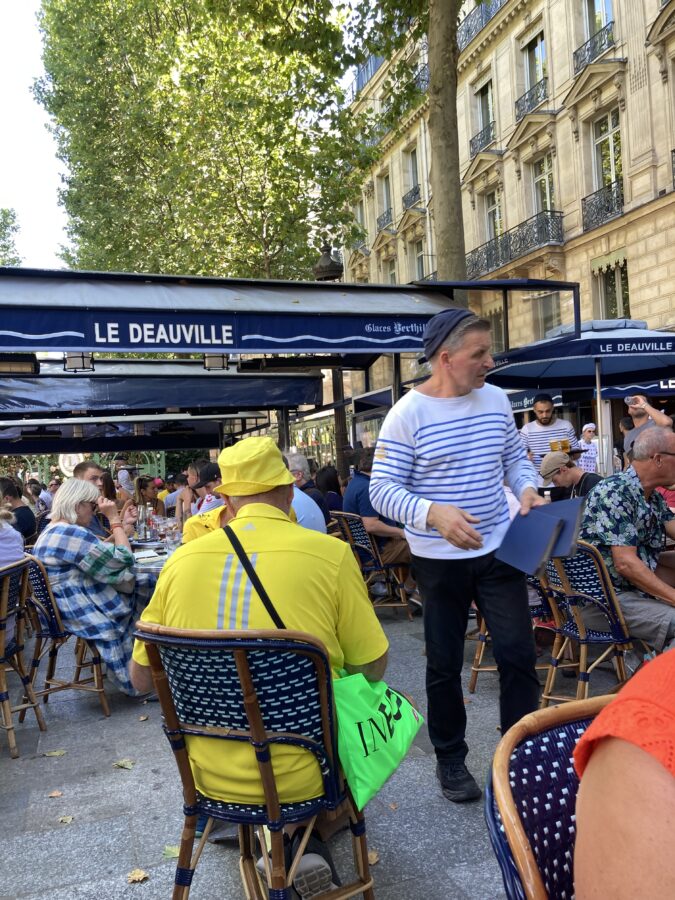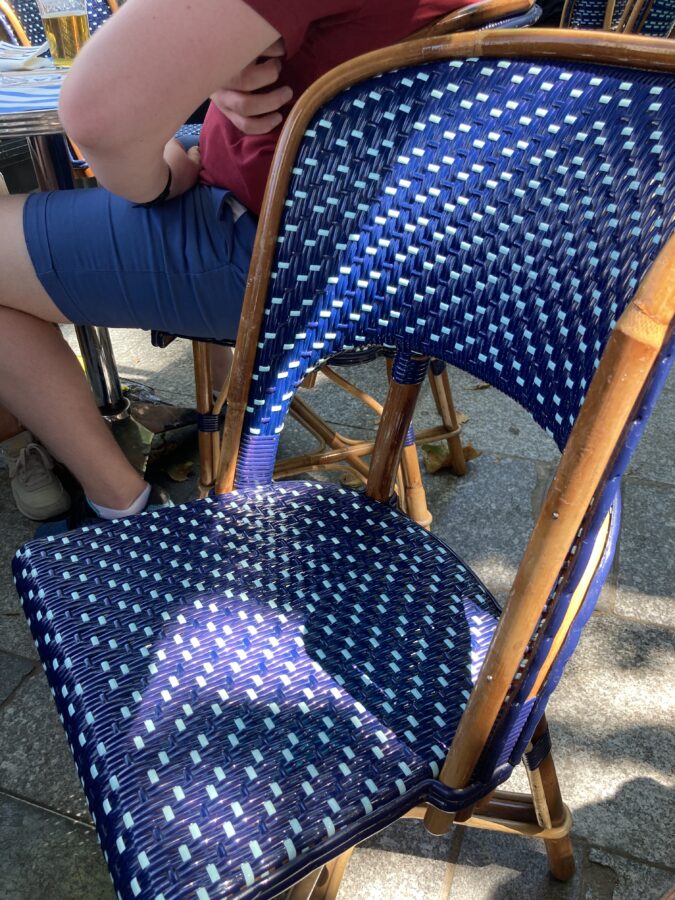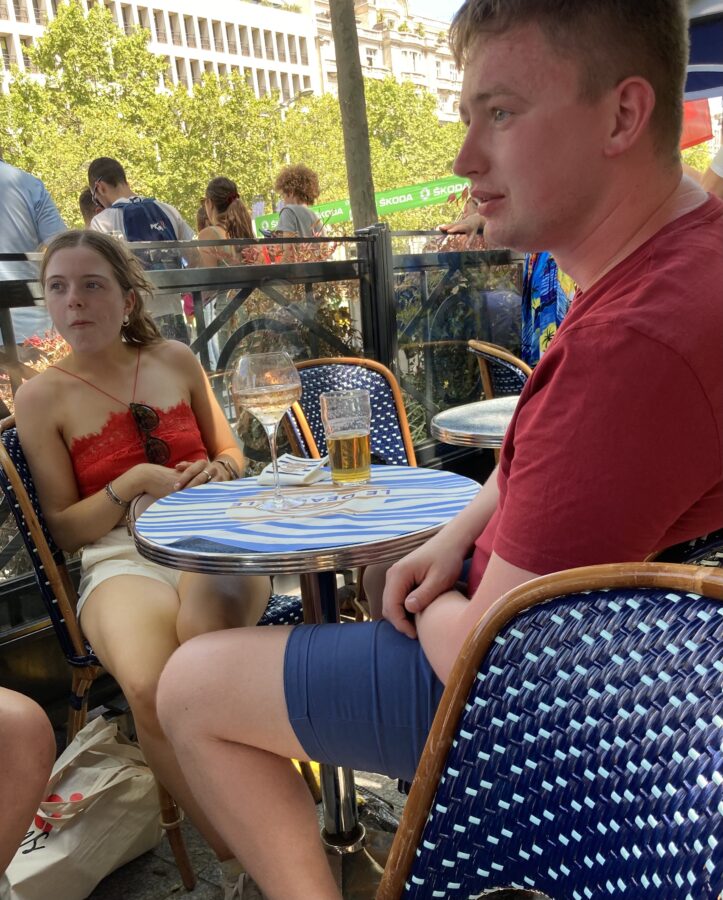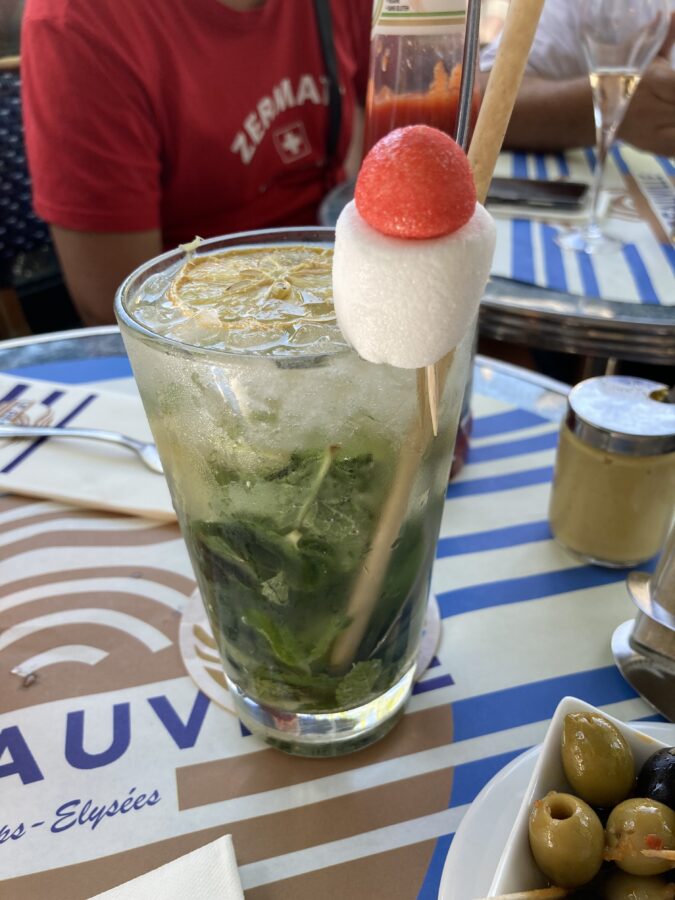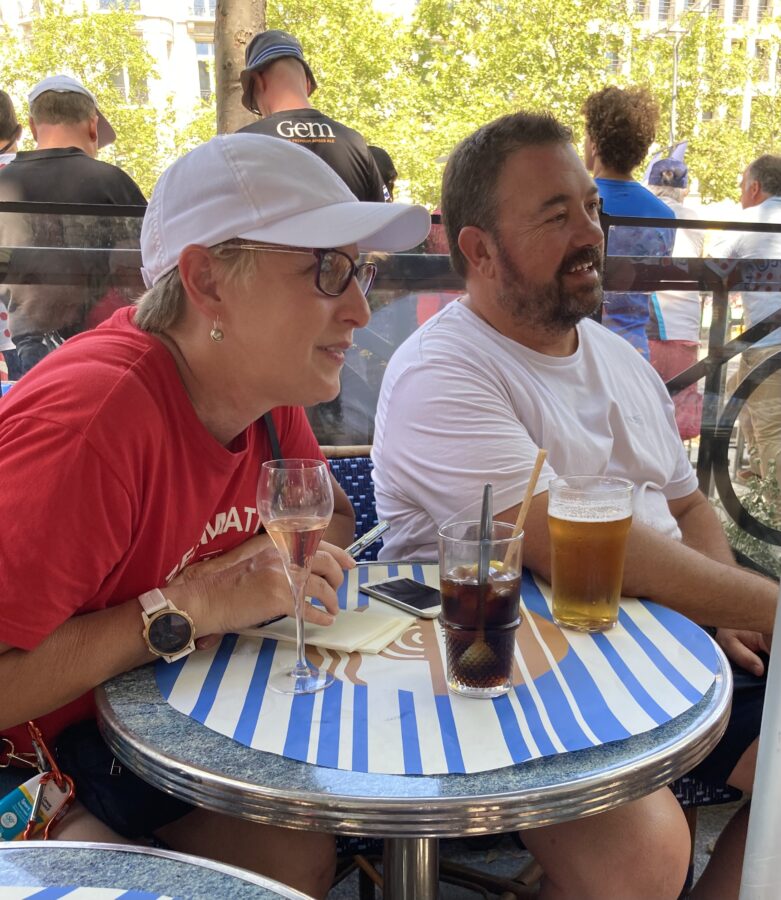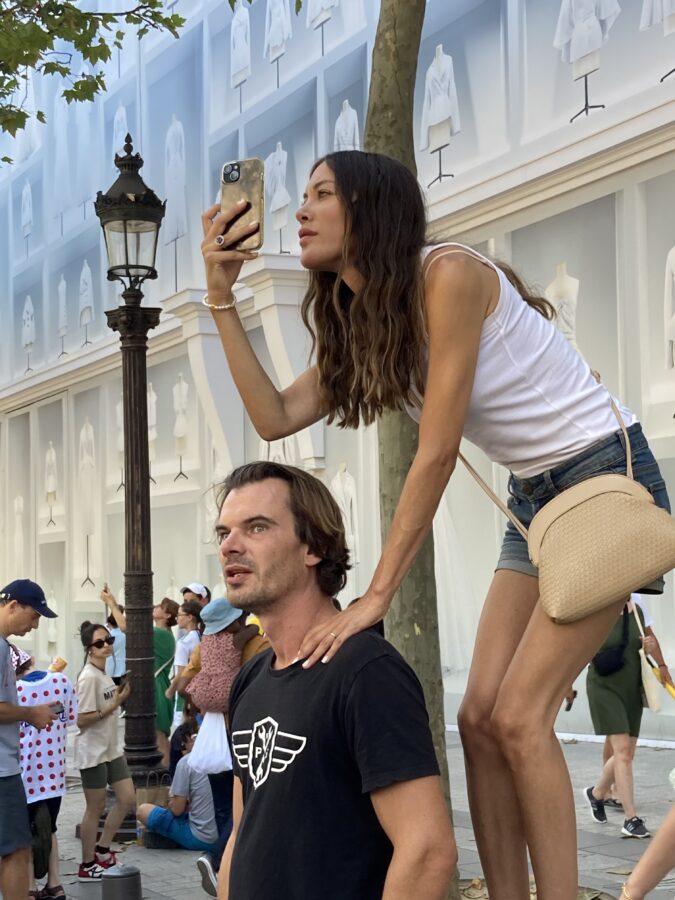 After almost 3 hours in the heat, we caved and went home to watch the finish on television. I took some "okay" shots right off the TV screen and marveled at the great camera work through my television eyes.
Several good café chairs yesterday and some doggies. Also for my sweet grandson Carson, some Minion billboards.
All in all, it was a very fun day but I overheated and was early to bed. Today is just a regular Monday after the biggest party in Paris.
We await with pleasure our next round of company on July 31…Sharon and Johnny Tyson from Arizona. We have much planned, including a night at Le Moulin Rouge!
À bientôt
L. & B