Bonjour,
It's always such fun to welcome folks who have never seen Paris before. It's a combination of sensory overload, exhaustion, amazement, cultural confusion, and pure enjoyment. Such has been the case with Cindi and Dave Branham. They had been on a Seine River cruise and then took the Paris extension to spend some time with us. Only a brief 2 1/2 together days so we've walked them pretty hard, 14, 500 steps yesterday!  It was a surprise day of good weather after what was forecasted to be horrible. Also, to their benefit, their body clocks were already reset and that fact alone makes walking around so much easier.
We met them Thursday at noon a l'Hotel de Ville and took them over to Rue Montorgueil for lunch.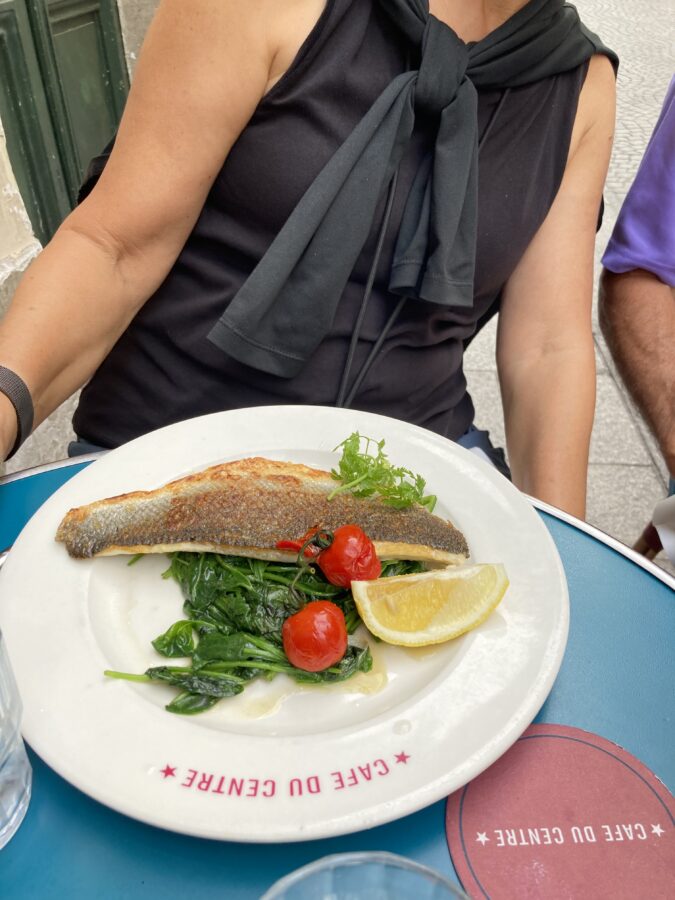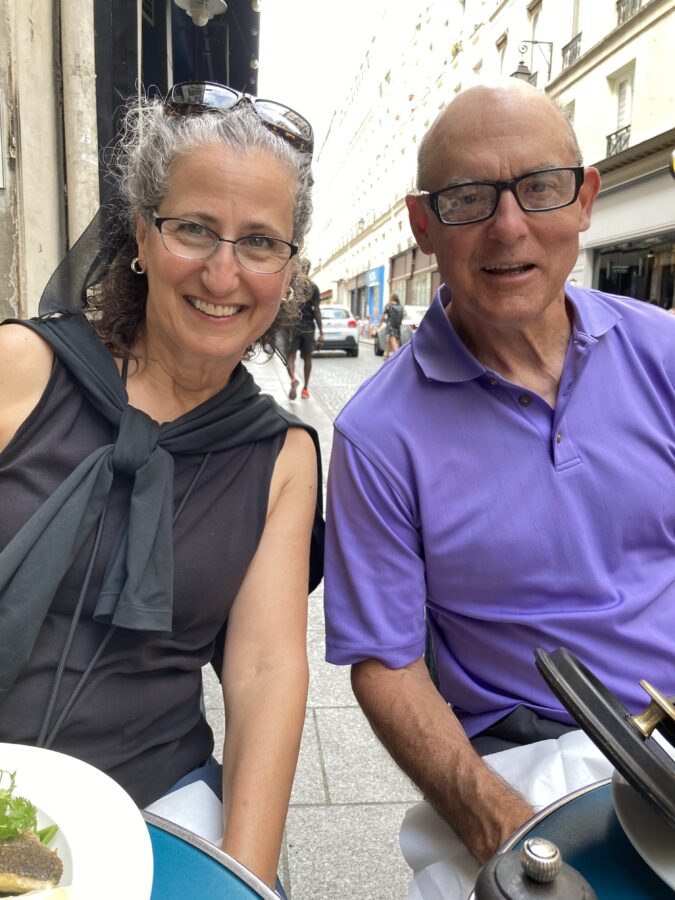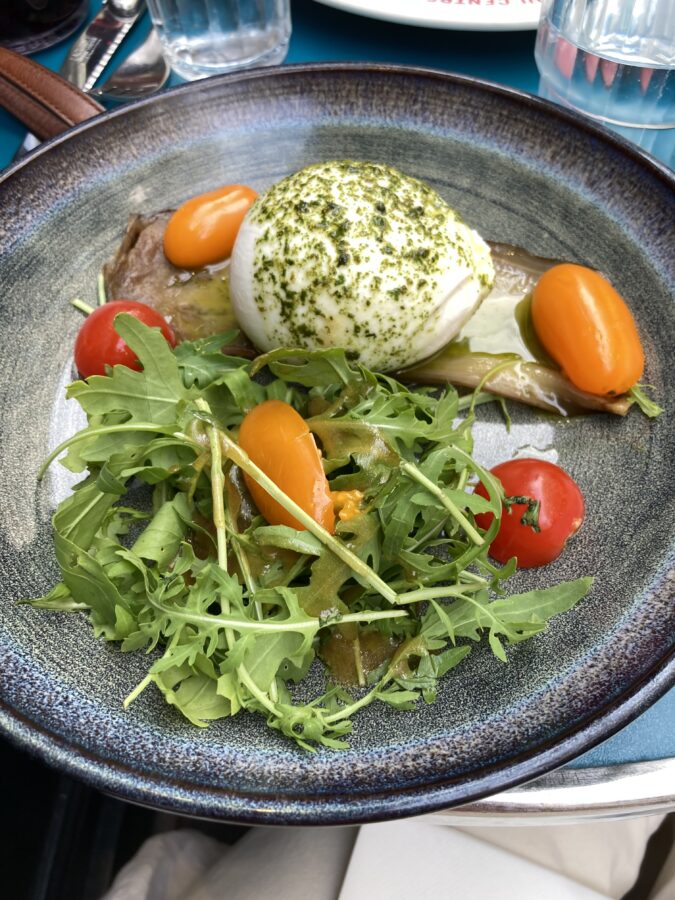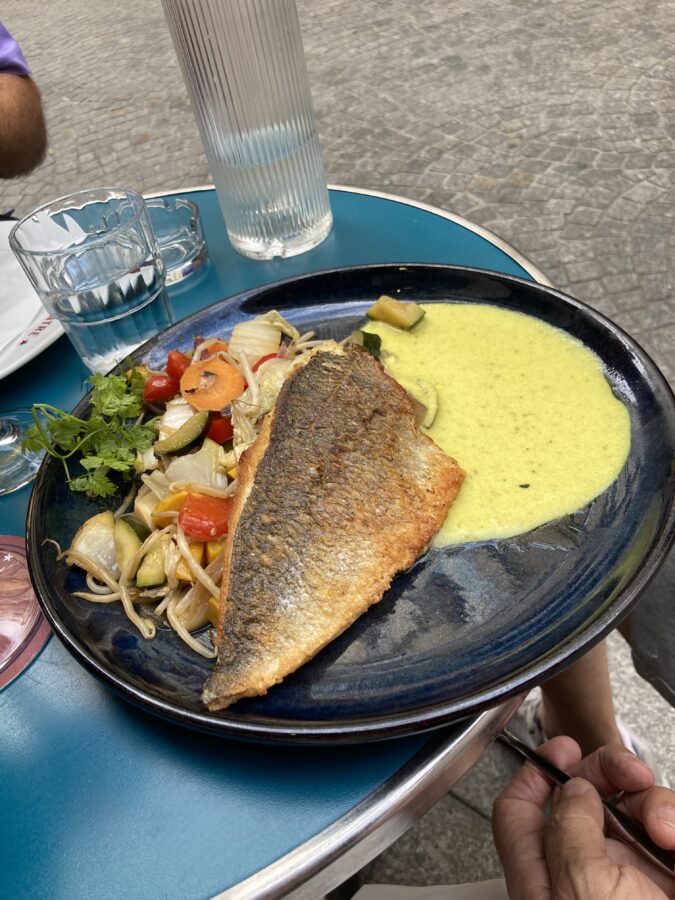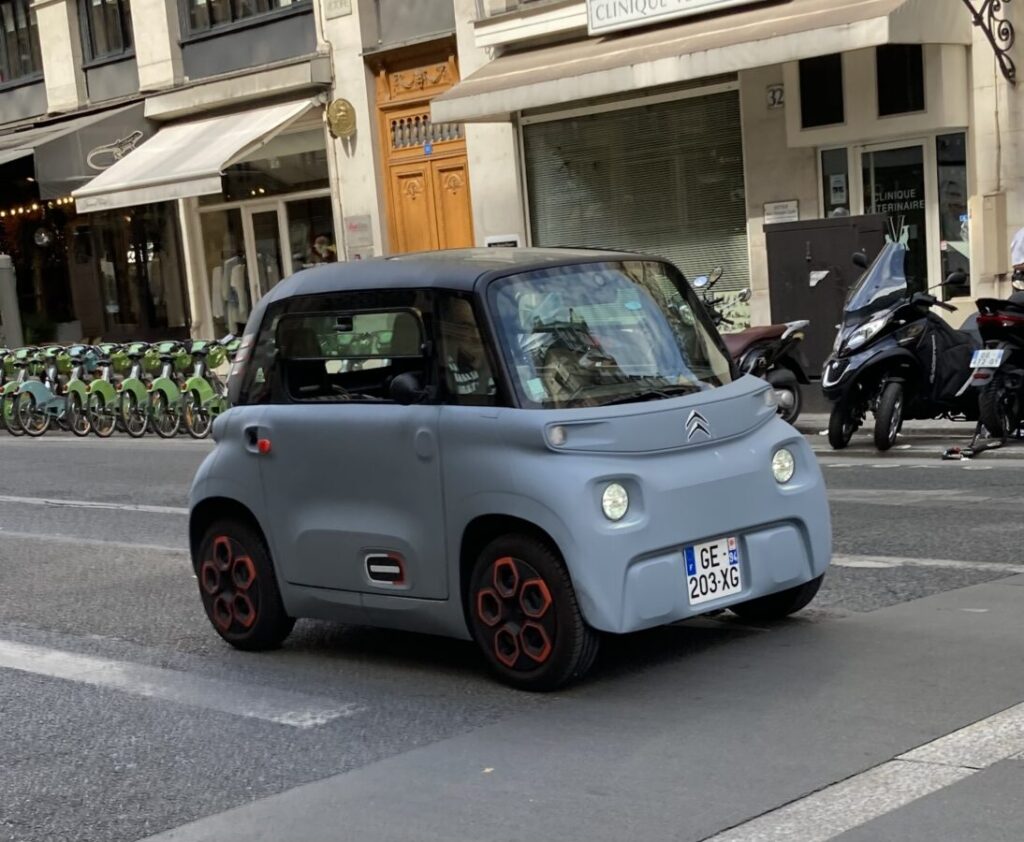 It's such a fun area. Then into the massive St.Eustache church and Les Halles, then on to some more of Le Marais. They had already been on a walking tour there for the morning with a guide from their riverboat. They needed to get checked into their hotel so we rode the bus over with them about 5pm. Their evening had been pre-booked with a guide for the Eiffel Tower, steps away from their hotel. Sorry no pics of that! But they loved it and went to the Summit.
Yesterday morning, they spent three delightful hours in the d'Orsay museum. Unfortunately only the first and fifth floors were open but those are the best areas so they were happy. We met them right outside for an afternoon on the Left Bank.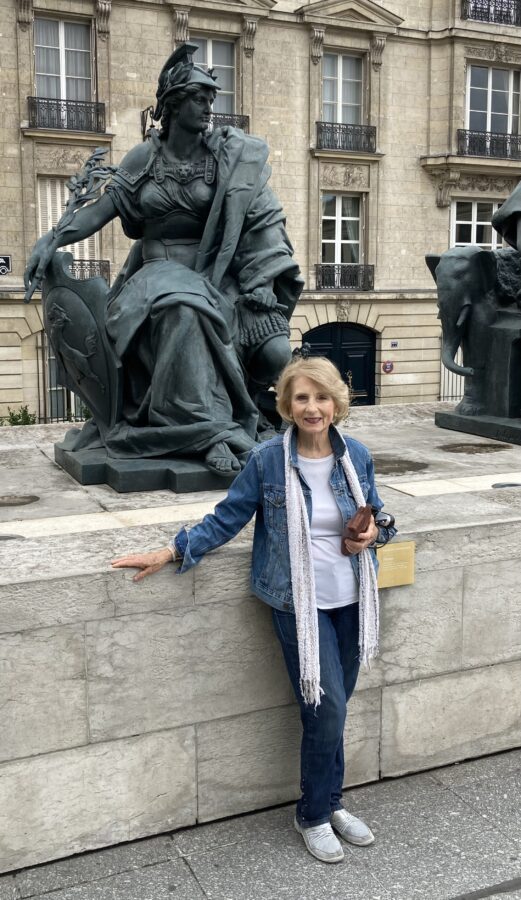 We rode the bus up to the Luxembourg Gardens (the train is closed!) and as always, people love this spot. The rain we've experienced has brought it back to life. School has begun so there were no children floating the sail boats unfortunately. First, however, a bite of lunch at Choupinet.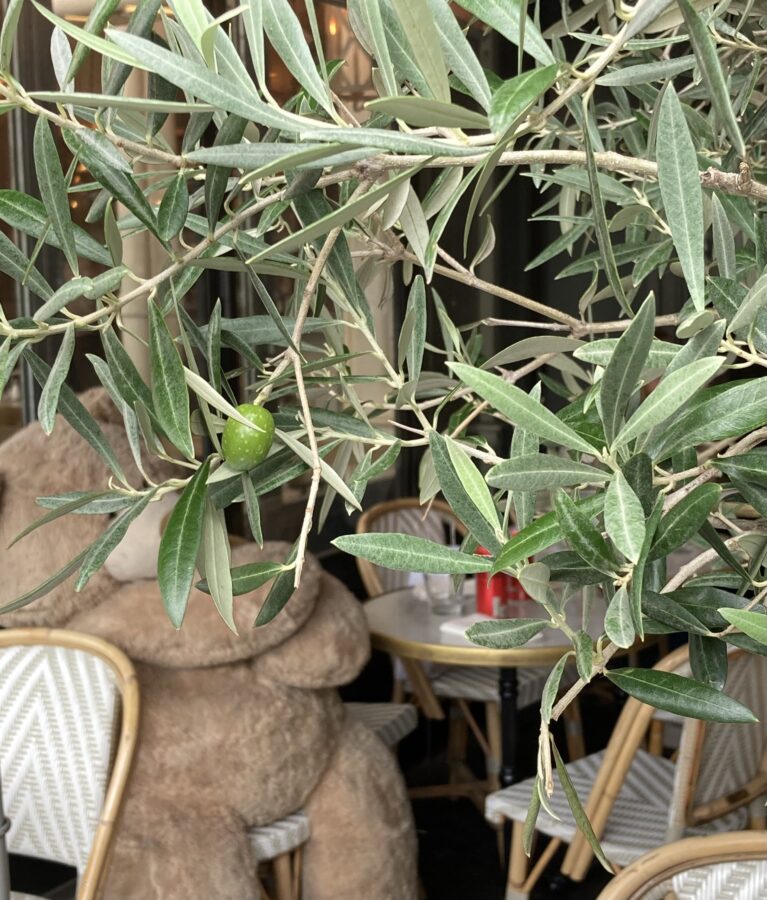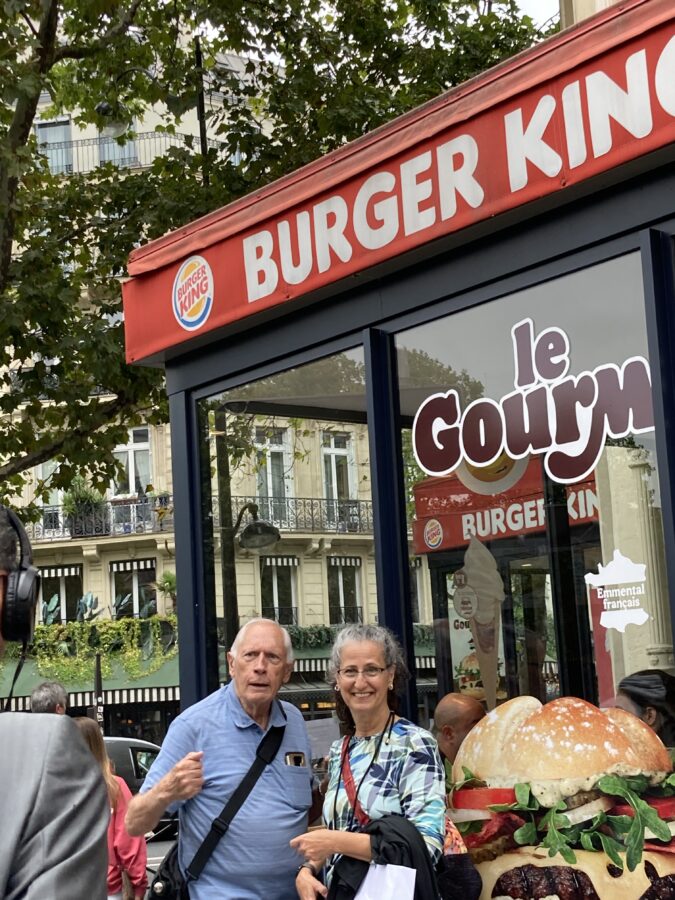 Next stop was the Pantheon and the beautiful surrounding area of the Sorbonne University. Time is always the enemy so we had to move along with a stop at Les Deux Magots for water, restroom and dessert. Sorry no photos but I bet Cindi has some. We've had fun laughing over my rating system for the "toilettes." It's all very important and Dave has encouraged me to write a book about it as has Bernie's cousin Pierre for years.
We strolled along St. Germain, then the St. Michel Fountain and down to the Shakespeare bookstore for a quick look. By this time it was almost 7 and Bernie left us to try to get seating for four at our favorite outside cafe Le Flor en l'Ile which he did. It was a lovely night.
We put them on bus #86 at the end of the island with instructions not to get off until the end of the line which is two blocks from their hotel! We may never see then again…ha!
Today, the right bank under what hopefully will be sunny skies again.
Happy Labor Day Weekend!
L & B