Bonjour,
How can we be so lucky with the weather? Yesterday was just barely cool with sunshine and blue skies, though a little rain is predicted today. We are finding our apartment more and more comfortable even with the small space. It was well-designed and no spot is left unorganized. We have a great refrigerator which is amazing for Paris, much like at home. Our washing machine is an older top loader. We'll see how we manage with it!  There is of course no dryer but a large drying rack which I can put next to the big windows.  Lots of hooks for this and that and enough electrical plugs to get by. Our years of coming here make adjusting pretty easy because it is definitely different from life in the USA.
Believe it or not we walked almost 8,000 steps yesterday mostly in the area. My foot is doing as well as can be expected. Here's a great look at my fashionable boot at our dinner stop last evening.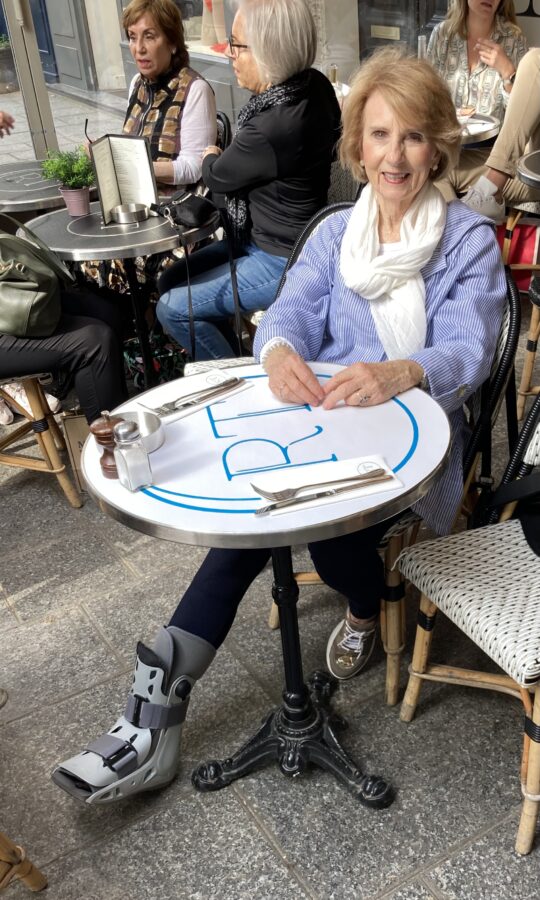 We enjoyed a small dinner of three tapas at the Royal Turenne. Trying to eat less and save a little as food prices this time are exorbitant, just like at home.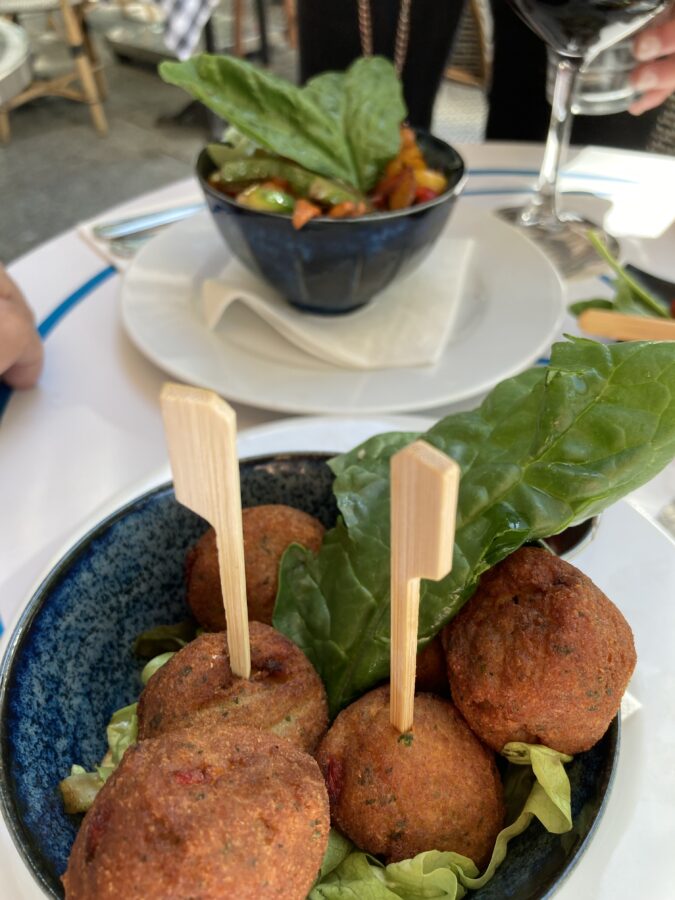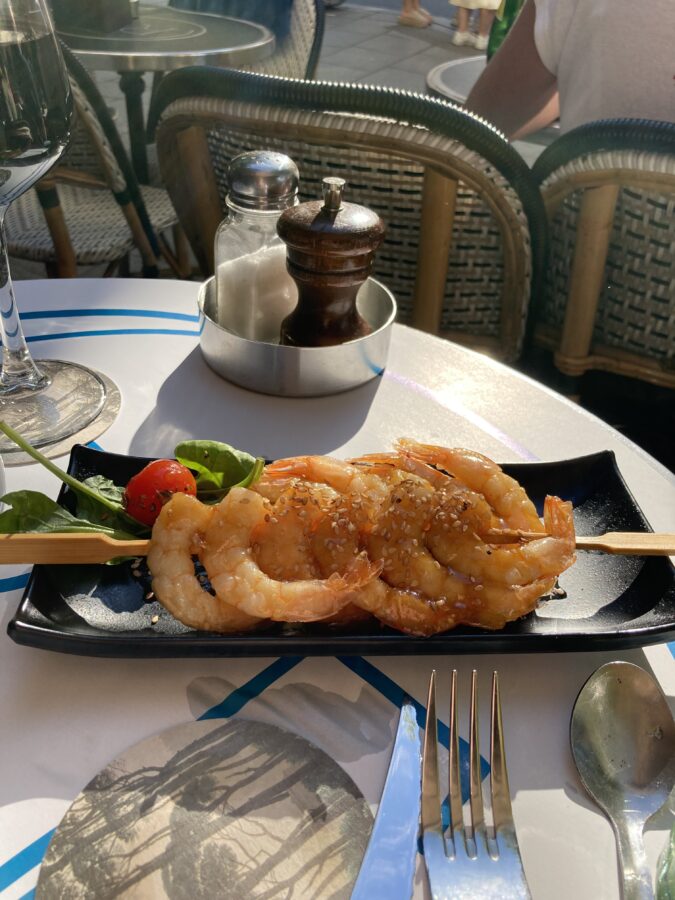 Our evening stroll was down a busy avenue called Beaumarchais where we saw this heart-shaped pizza as we went past. On the way back, the birds were attacking it, and I couldn't get my camera out fast enough to catch a photo. The owner ran out and shooed them away but alas, parts of the pizza were gone.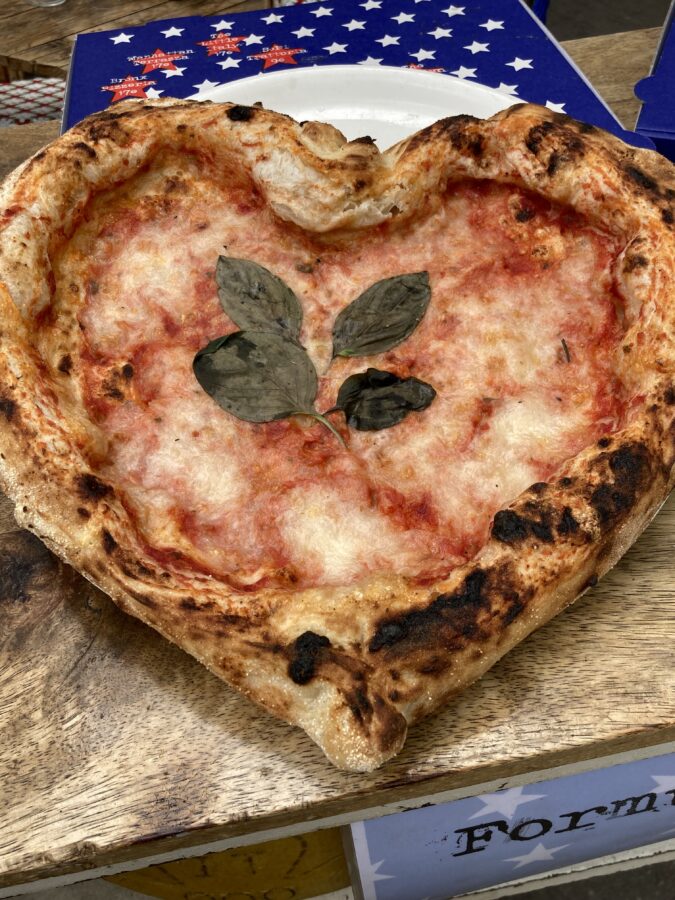 I can't escape old habits as I spotted a sexy little café chair and some doors, two of which had more character than beauty.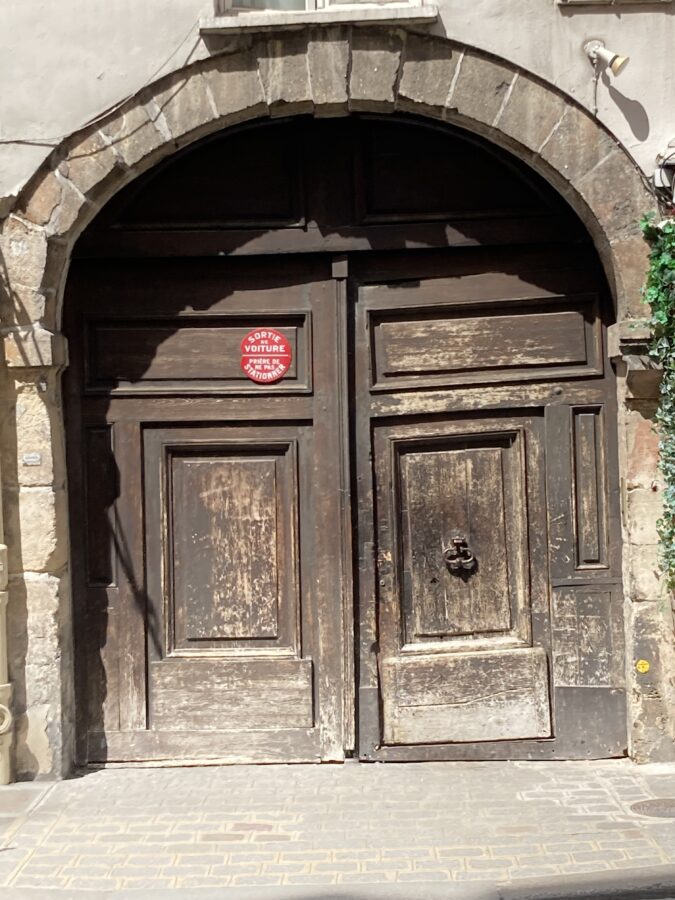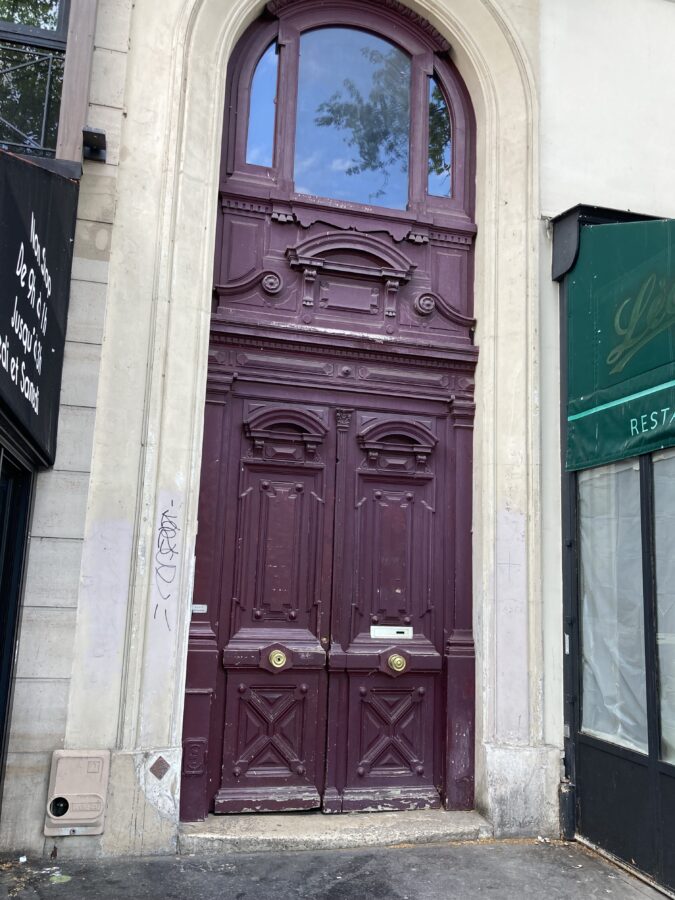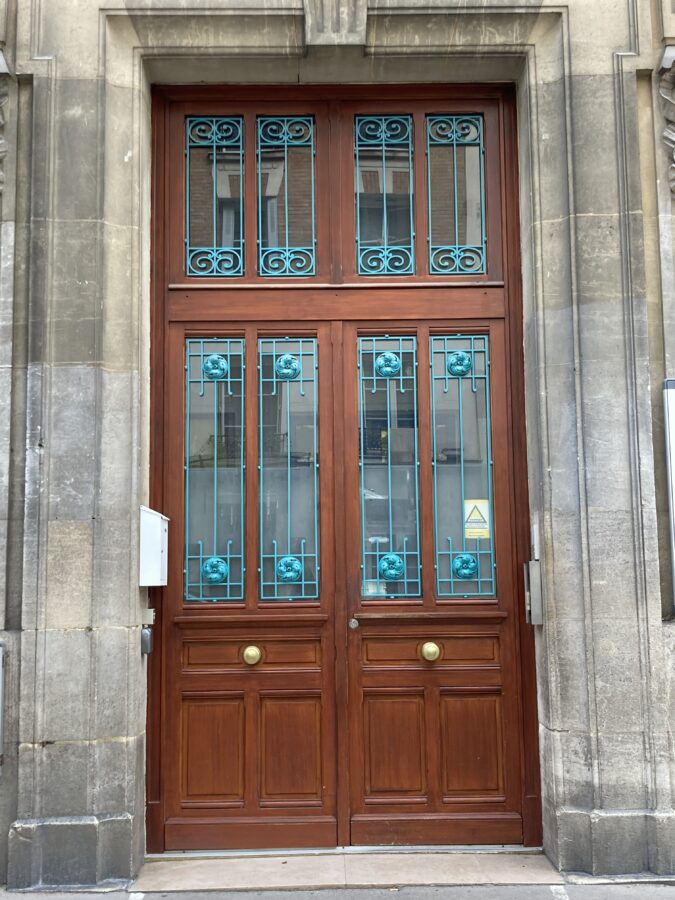 You seem to enjoy the flowers so will include as often as I can.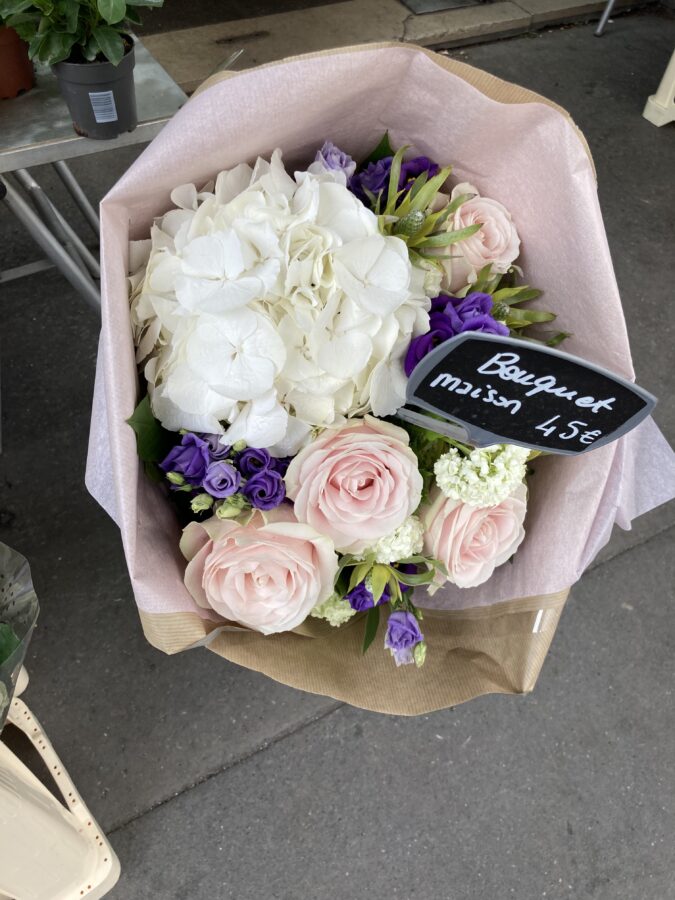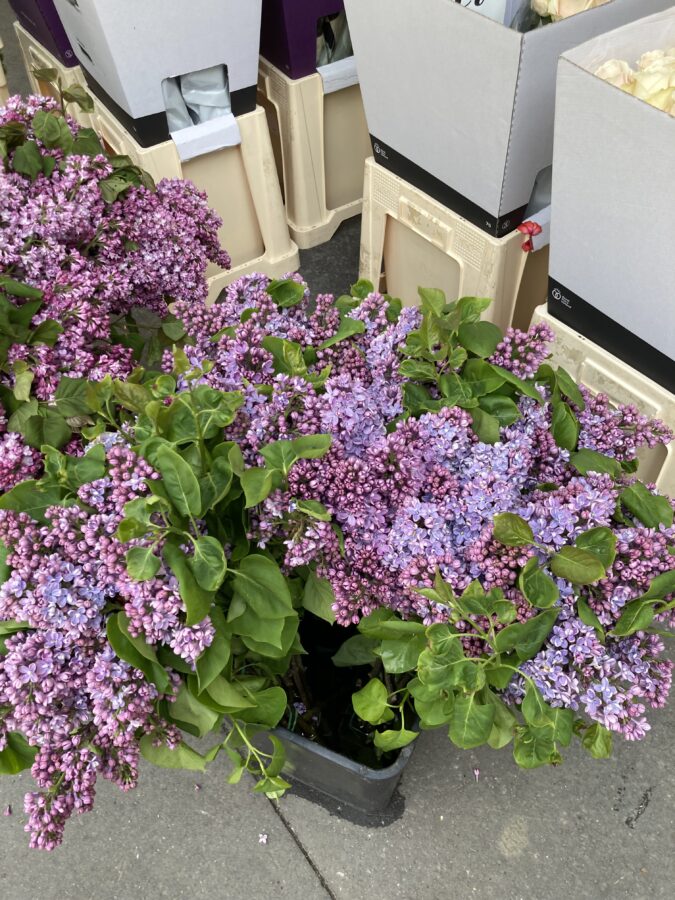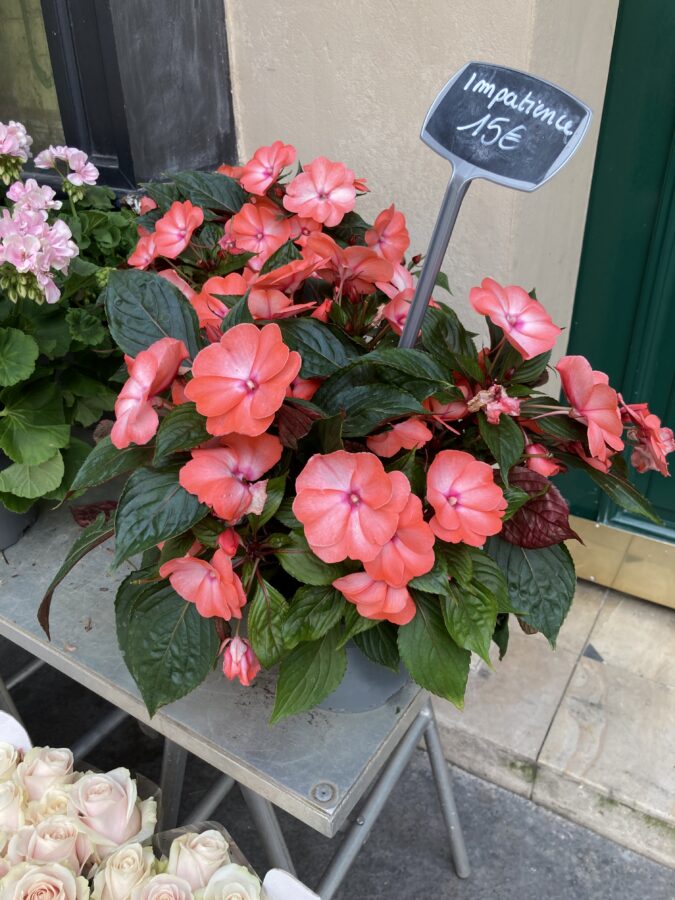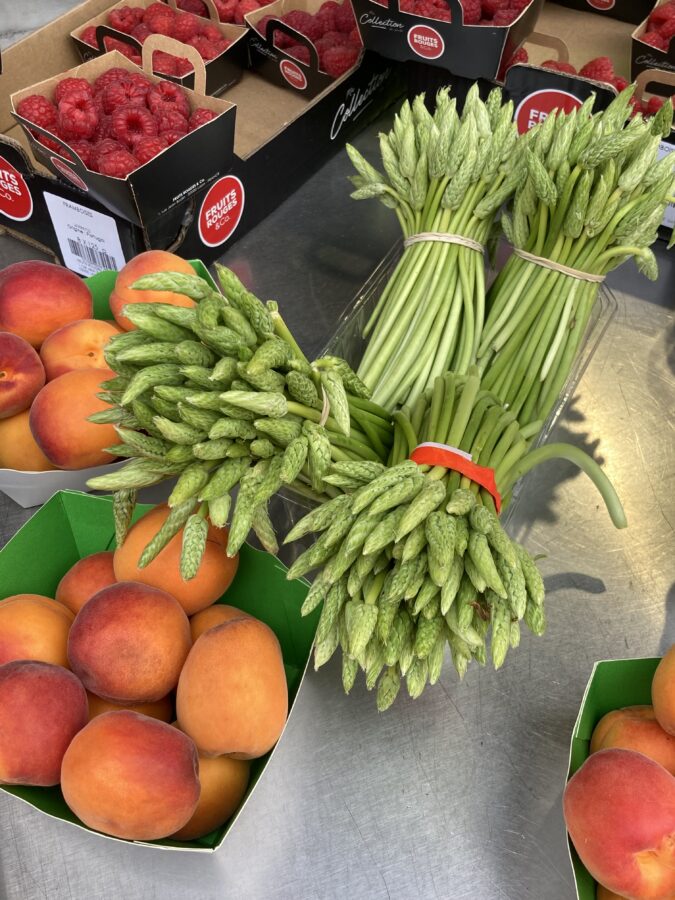 Who knows what this last picture is?  Not flowers but very young, baby asparagus. We had to ask the patron.
Finally, our joie de vivre photo…enjoying ice cream!!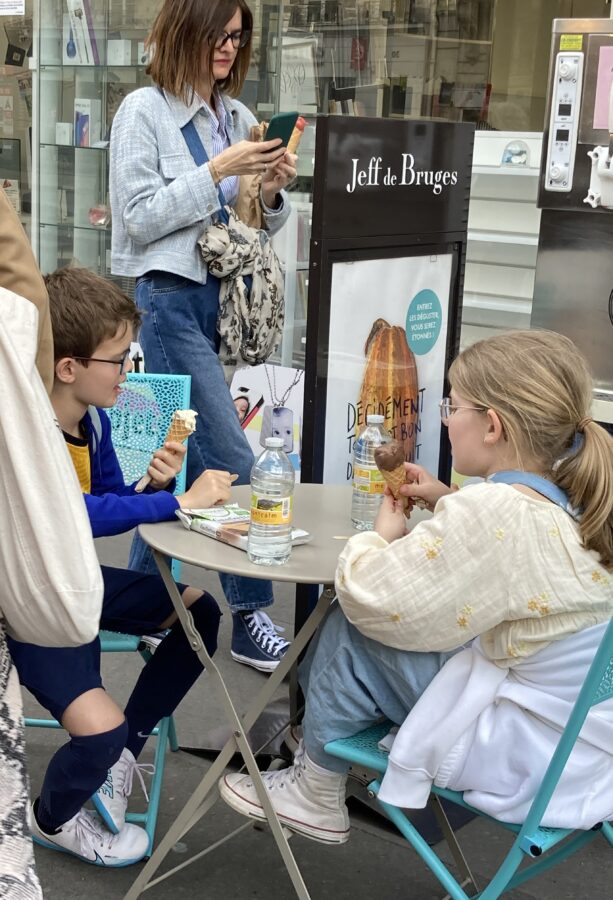 Our day was not extraordinary in any way but just a taste of true Paris life.
À bientôt
L & B