Dear friends,
Meet Brooke and Kayla who arrived in Paris midday yesterday. Brooke is Debbie Dryer's daughter, and she and Kayla were in the same sorority in college and best friends. Kayla works in South Carolina in the medical field, and Brooke lives and works in Atlanta as an industrial engineer for AT&T.  They came by train from London where they had both been working for the past several days. They had some unfortunate hotel crazies at the last minute due to schedule changes in their work, but were finally able to find a room for last night. We will help them move to their "real" hotel today.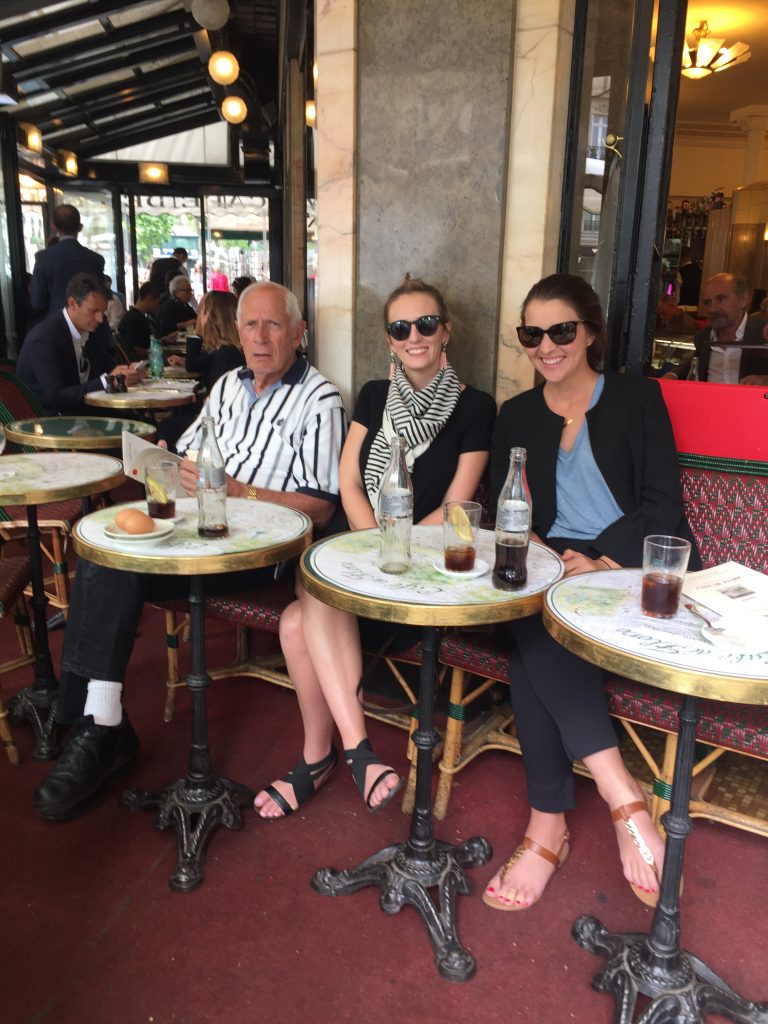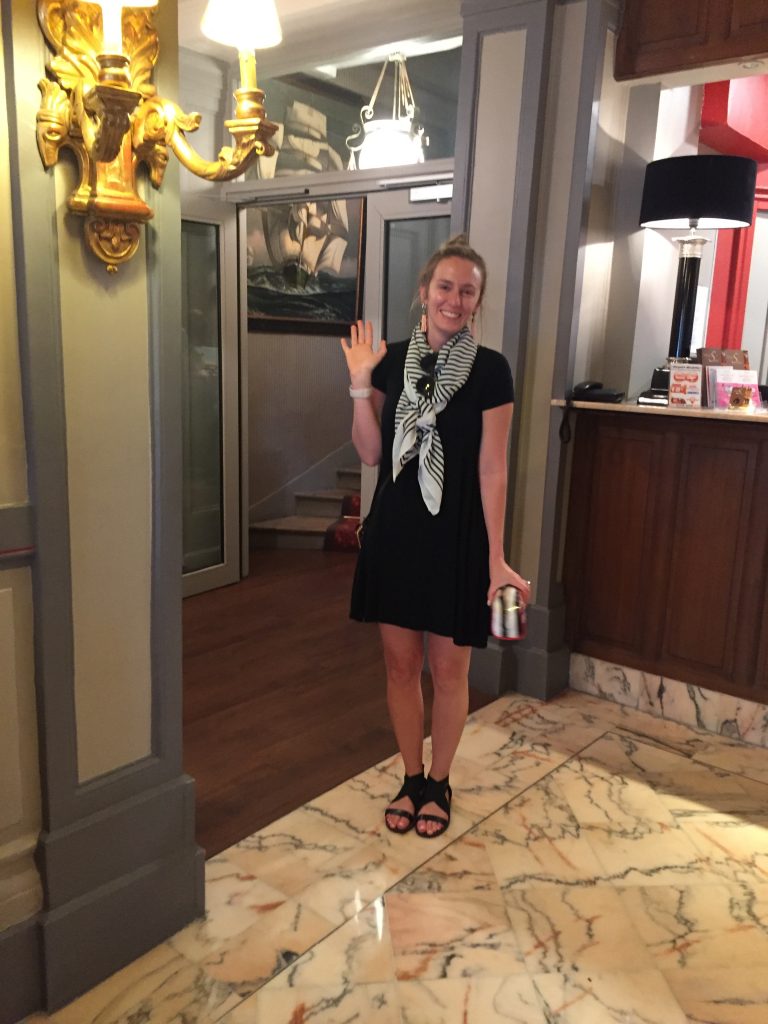 They were hungry so we started our day with lunch at the famous, historic Café de Flore and had the quickest service I've ever had there… after telling the gals that lunch would likely take two hours!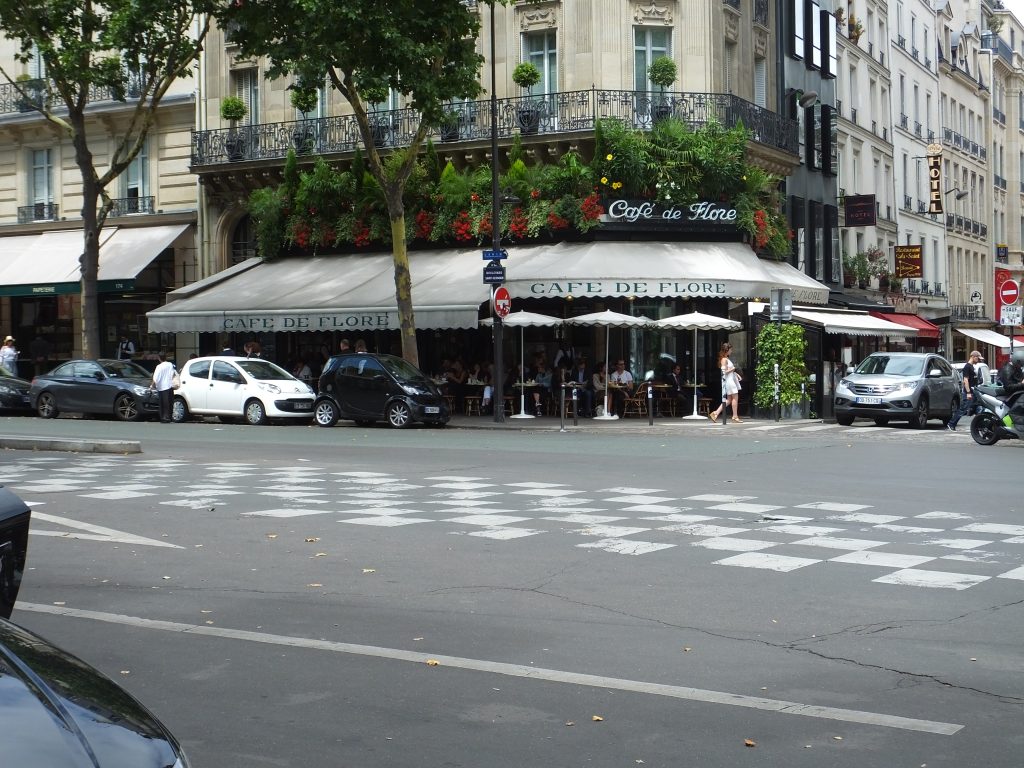 Kayla, unfortunately, had a work meeting across town so we put her in a cab about 2:30 with hopes of linking up about 5:30 at the Louvre.  We toured Brooke through some of the highlights of the Left Bank including St. Sulpice Church, the quaint area around Le Procope, Place St. Michel, rue Huchette, the Shakespeare bookstore, and finally Notre Dame. It rained off and on for much of the afternoon so hard to grab many pictures. But as Brooke said, it didn't take her long to buy a short trench coat on sale. (Ugh, no picture! You may need to fire the blogger.) Then across  to L'Hotel de Ville where Bernie took this interesting shot of a structure made of only doors.
We were unable to reach Kayla for our rendezvous so got Brooke inside the Louvre with a well-marked map of about ten things to be sure to see. It's open until 9:45pm on Wednesdays and Fridays, and we were hoping for less of a mob. That didn't appear to be the case. Kayla finally joined her about 7pm. I left with some trepidation, but these gals are pretty savvy and made it back to their hotel by taxi. We have some fun-packed days ahead.
The "Purely Paris" photo of the day is of some interesting art work about poetry near Eglise St. Germain des Prés: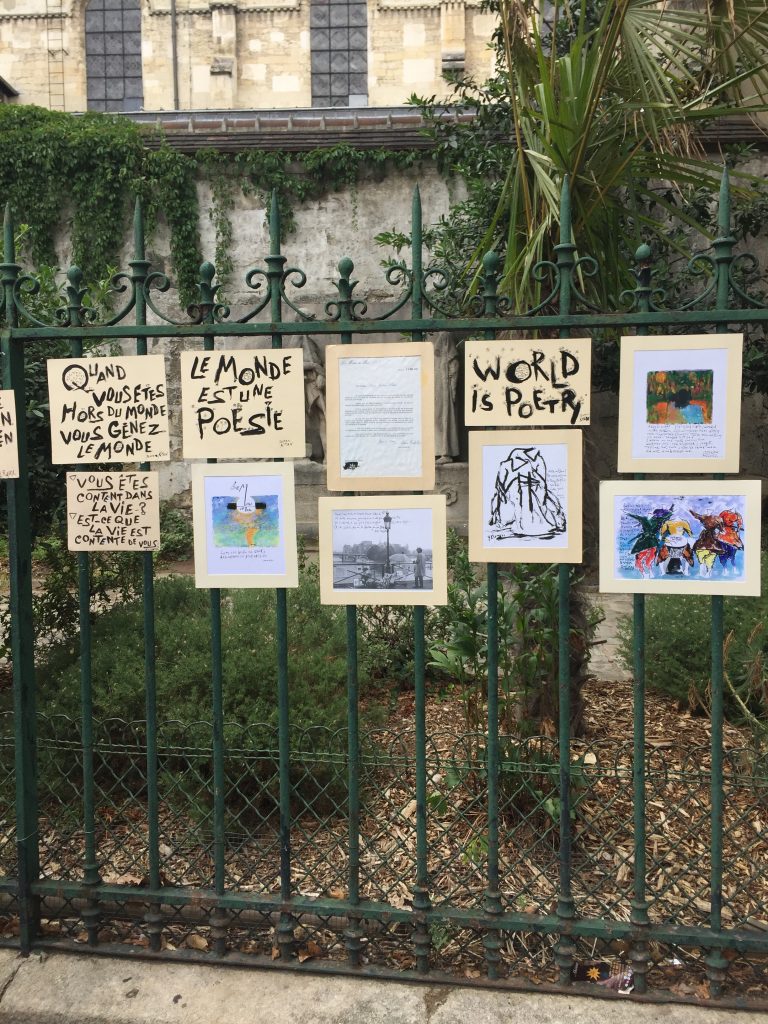 We're off to the races today with long pants and a jacket as it should be in the 60's most of the day at Montmartre and the Eiffel Tower.
Bonne journée,
L & B