Bonjour,
It's truly amazing to experience the switch in Paris weather, from 100 degrees last week to mid-60's this week. We pulled out long pants, coats, raincoats, sweaters, scarves and made a day at Montmartre with our two very pleasant guests.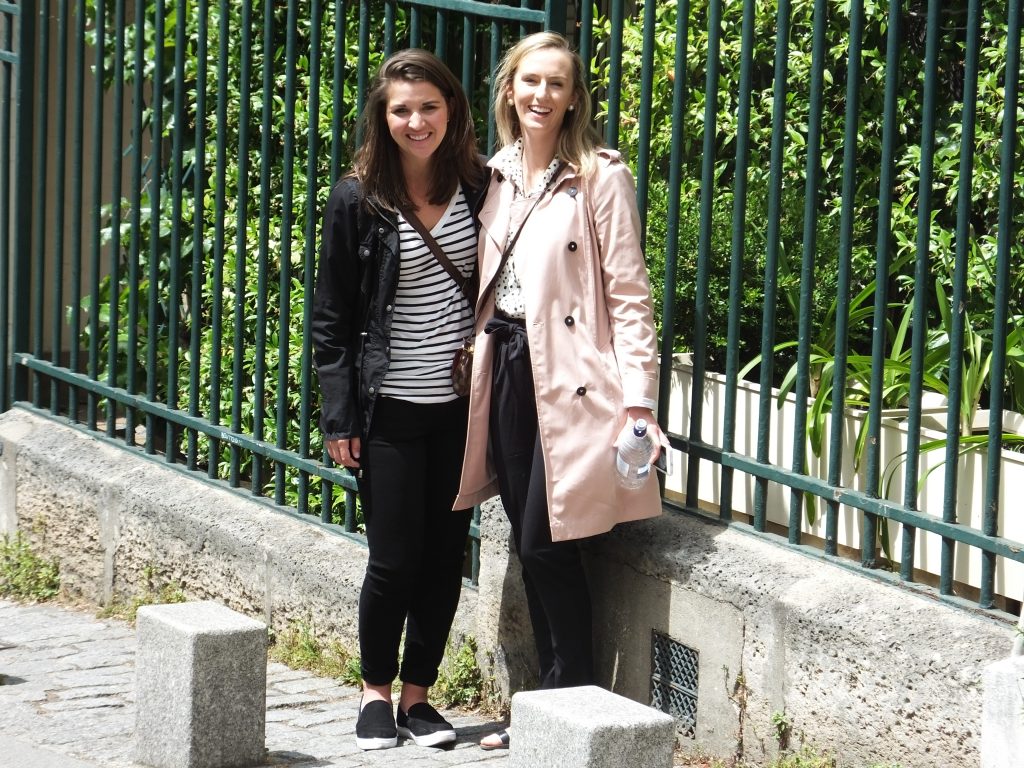 They are so courteous, thoughtful, appreciative, and congenial with no whining, complaining, or second guessing.  Whatever we have planned, they love it! Truly, Brooke and Kayla are the ideal guests.
First, I must share this photo from the evening before: a selfie of Brooke with who else but the Mona Lisa.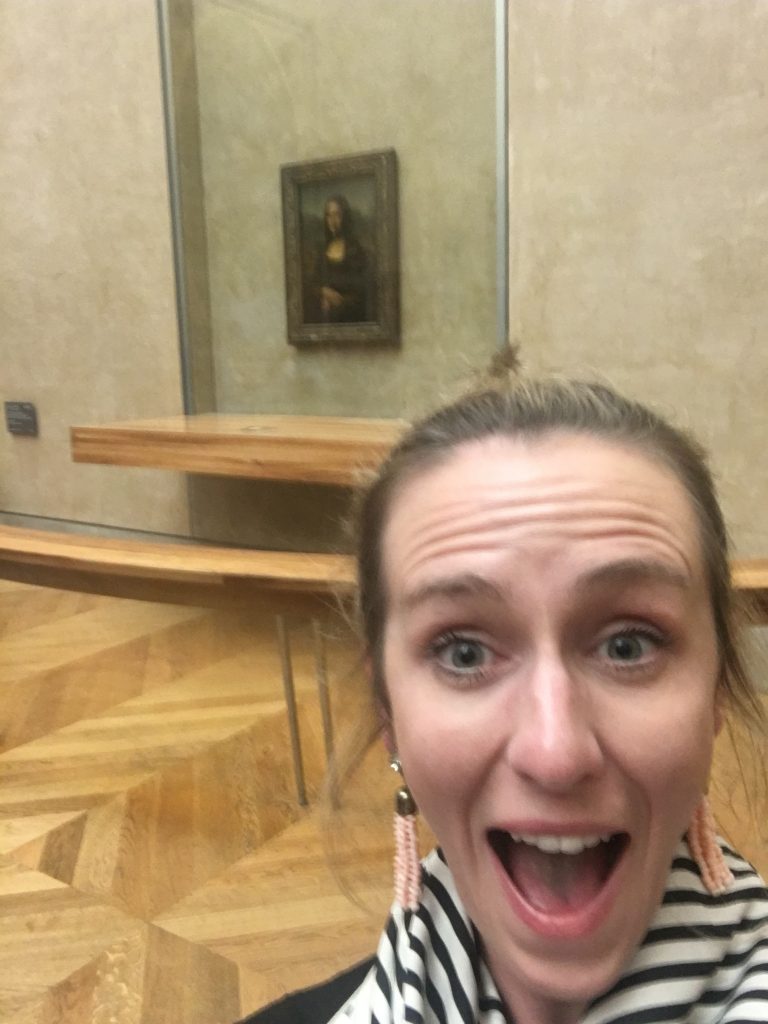 We switched them off to their new hotel first thing, quite a typical small hotel on Boulevard St. Michel… no elevator and up about 20 narrow, curving steps in a tight passageway just to get to the entrance. Of course, their rooms weren't ready at 11 in the morning so they stored their luggage, and we were off to a fun day at Montmartre.
Our departure took us through one of the loveliest subway stations in Paris, Cluny/ Le Sorbonne. All done in tile, it has the names of famous Parisians artistically splashed on the walls and ceiling.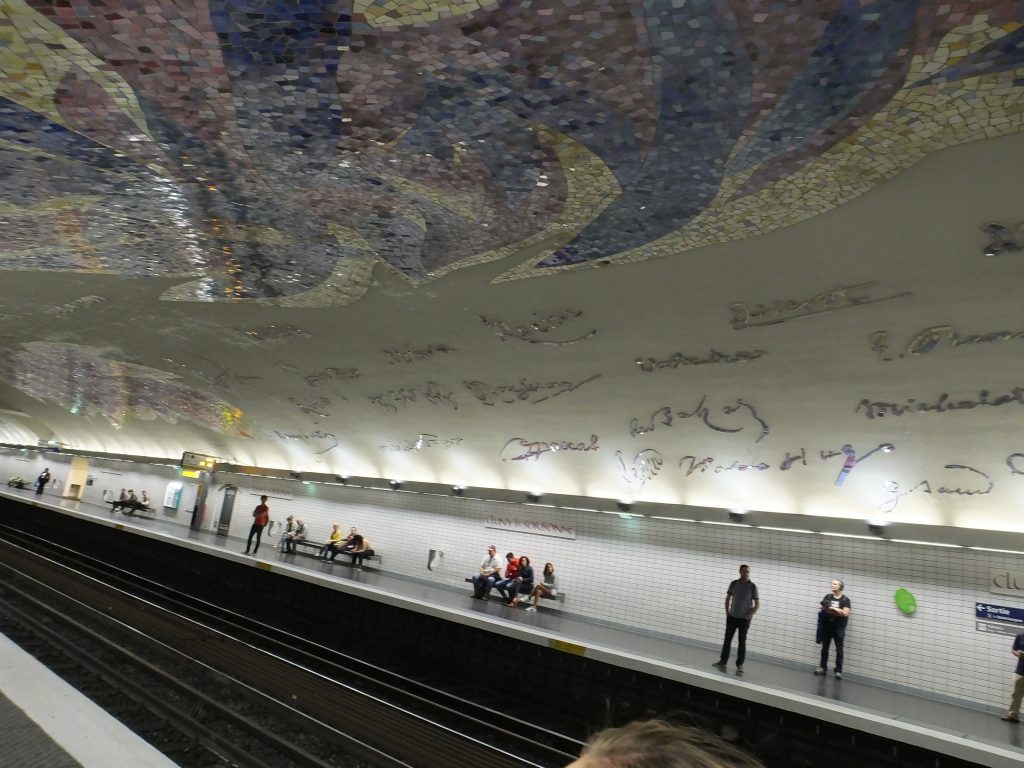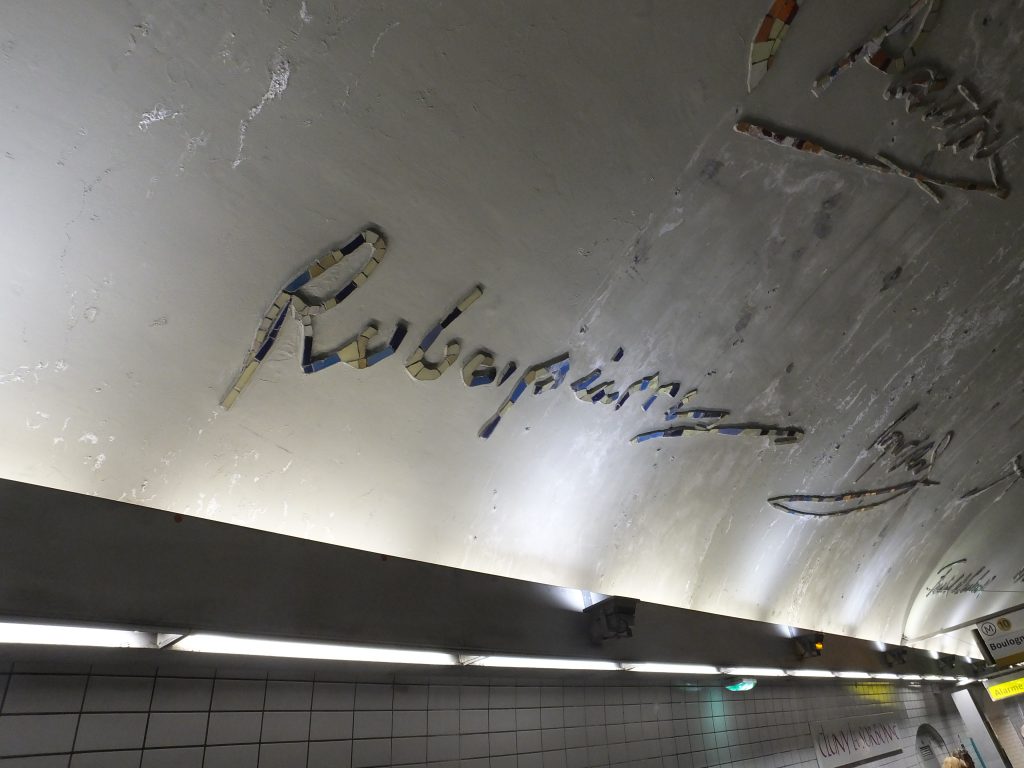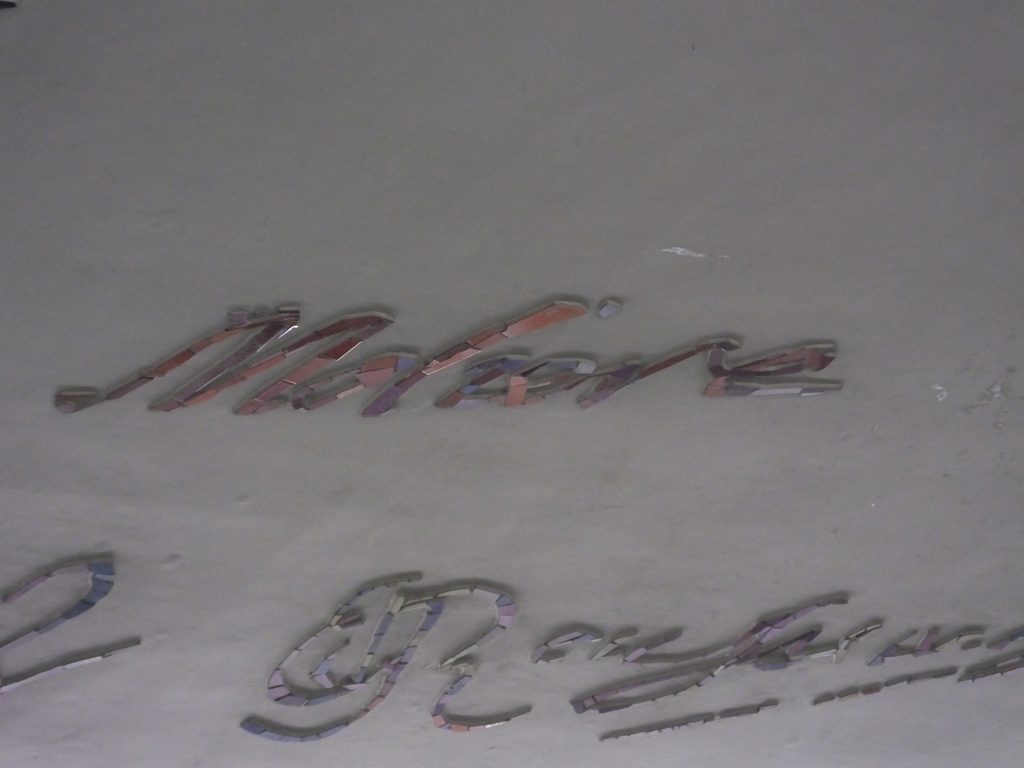 I was praying that rain would hold off long enough to show them the best of Montmartre, and it did! There were not the hoardes of people we had encountered with family. Since Montmartre is my favorite spot in Paris, I was thrilled when they embraced it with such energy and pleasure.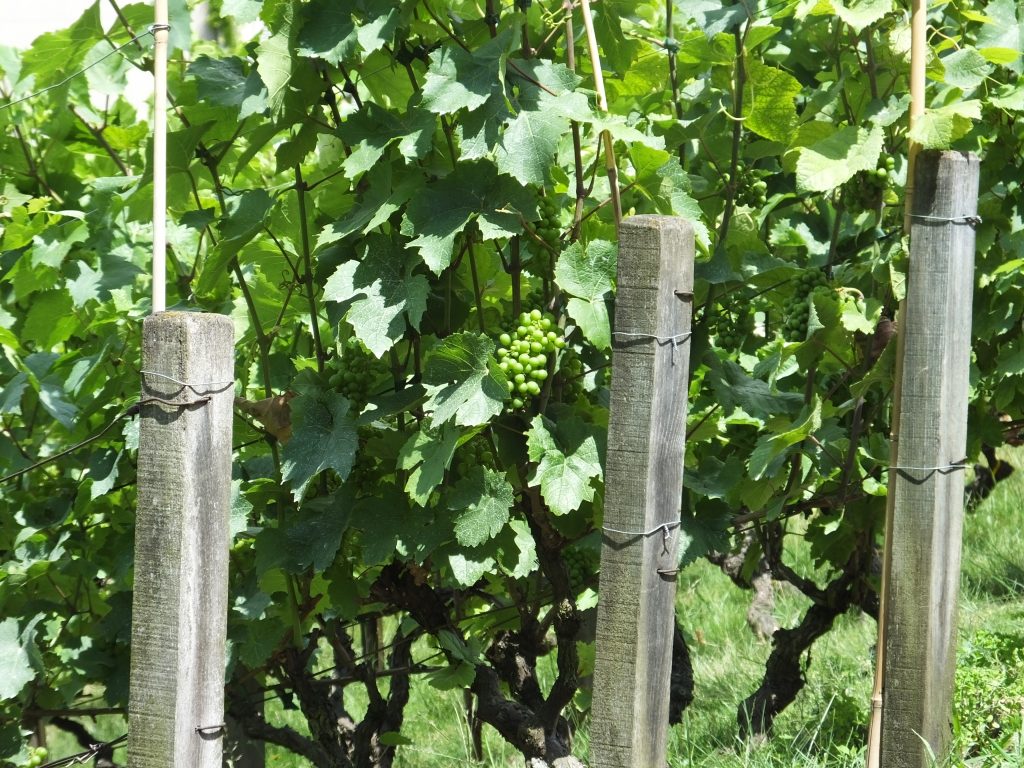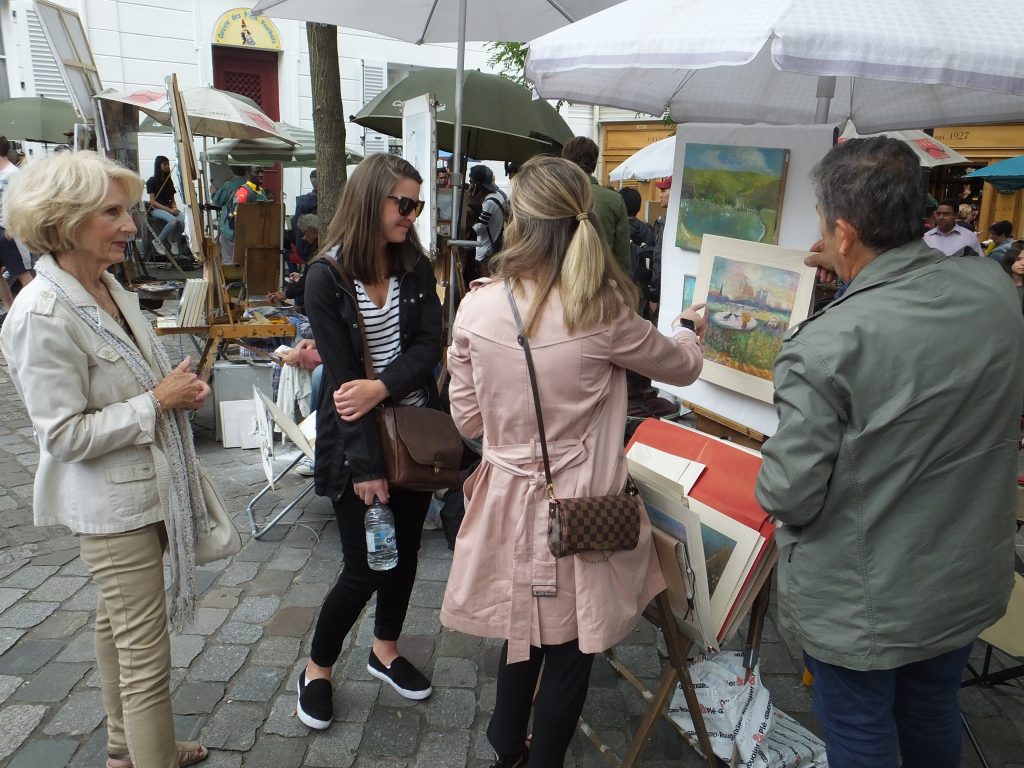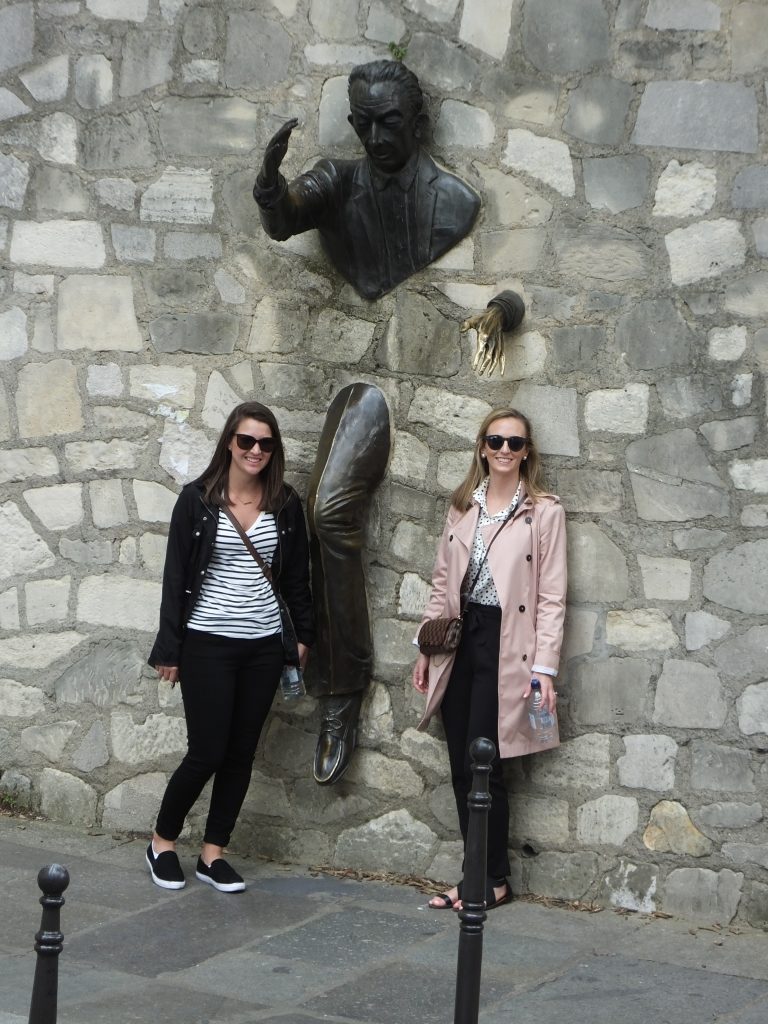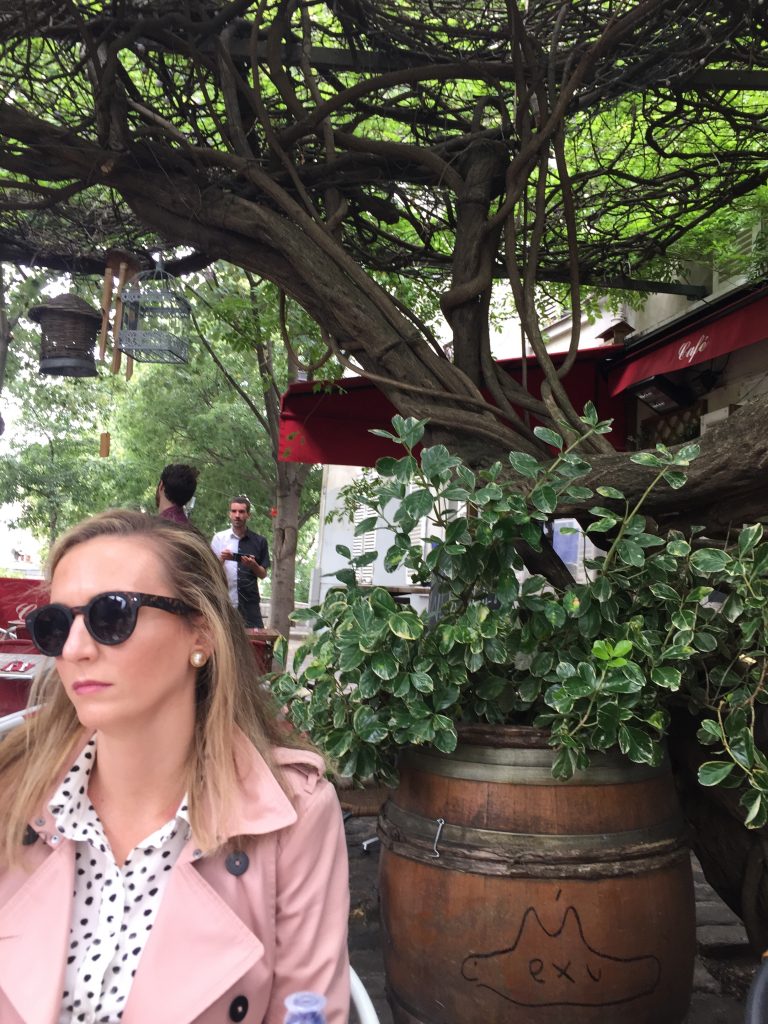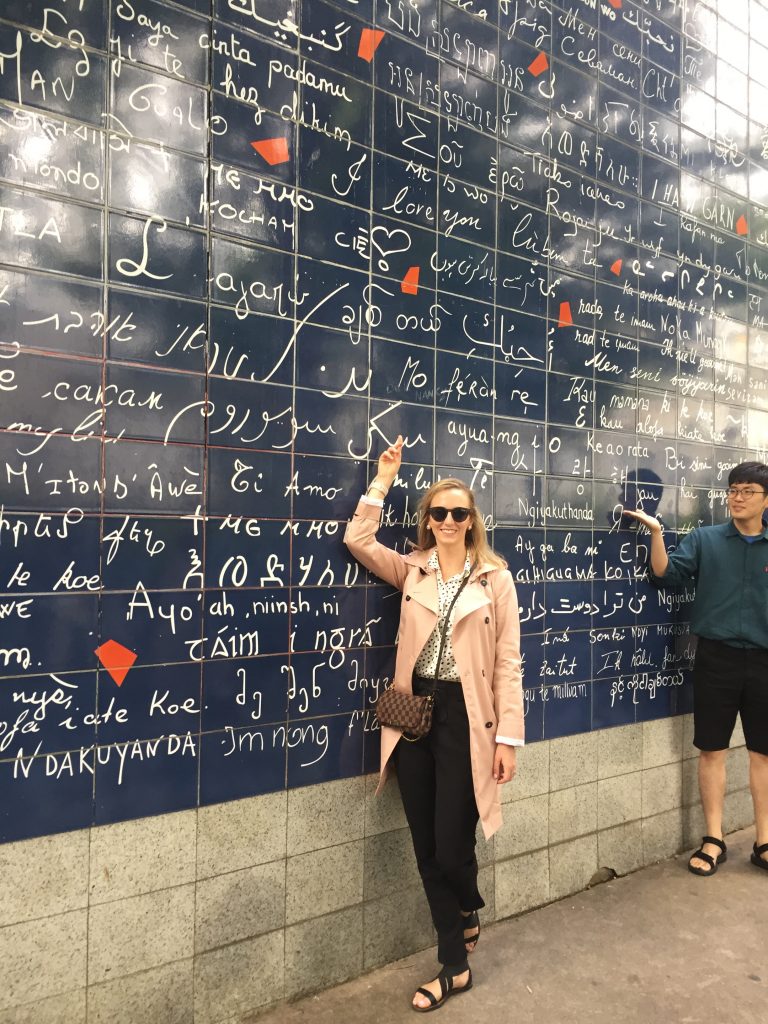 They did some shopping and Brooke bought a new scarf to match that new raincoat of hers, which according to her is "Blush," the in color this year. We walked down the mountain to the fabric district, one of the places Brooke was interested in, and she purchased some remnants for her mother-in-law who makes quilts.
After a cold, blowing rain, we took the Métro over to the Trocadero in front of the Eiffel Tower. We caught a bride and groom, a familiar site, but also a Russian army band, an unfamiliar site.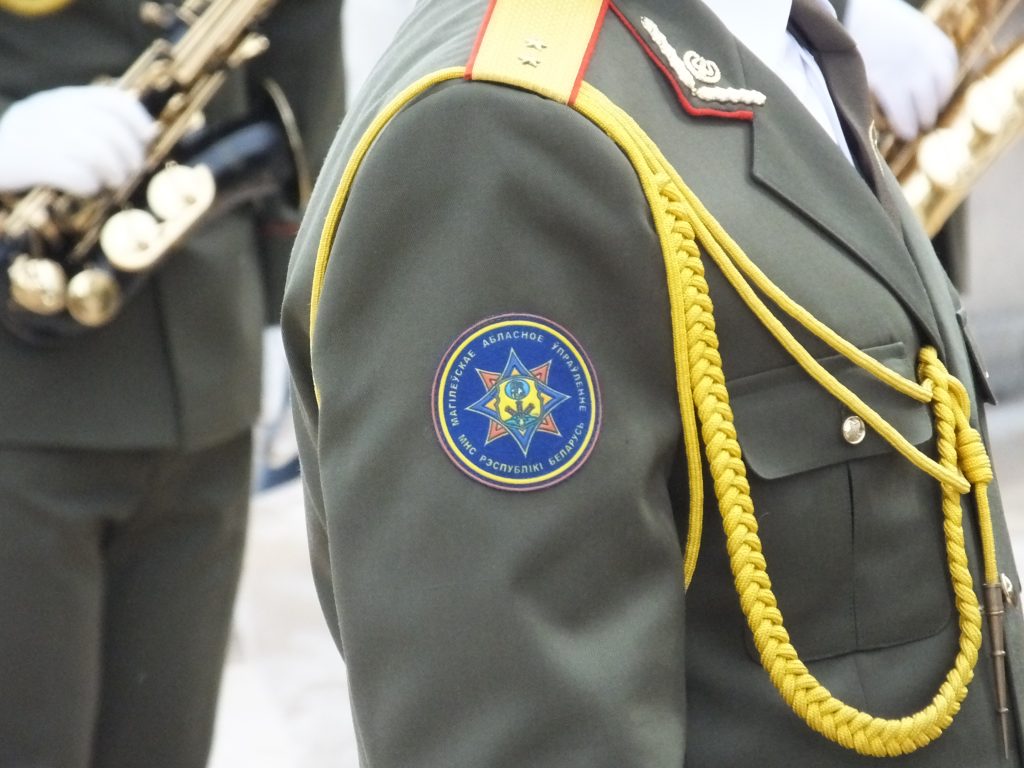 On the way down, we stepped into a chocolate shop/chocolate museum and snapped these interesting photos of all the famous Paris landmarks made of real chocolate. Bernie was suspicious but I would say they really were pure chocolate. What do you think?
Actually, Brooke was much more enthralled with the salted caramels!
The girls had a dinner cruise on the Seine scheduled for the evening so we left them about 8:30 after Bernie did the reconnaissance. Hope they had a memorable evening.
The "Purely Paris" photo of the day was taken around the river. The pigeons were swarming right in front of Notre Dame.
We came home exhausted but elated from such a fun day only to receive the news of a dear friend's passing. "Mama Jane," we all called her. She had been my neighbor for two years and was like a mother to me. She was 82. I cried myself to sleep. Joy and sadness…all in one day.
À bientôt,
L & B