Bonjour mes amis,
It was a rainy Tuesday in Paris after all as we finally got the steady downpour over several hours in the afternoon.  That, of course, curtailed our activity, but not before we made a trip to rue Mouffetarde in the Latin Quarter near Le Sorbonne or Paris University. It's a delightful, quaint, pedestrian street which was rather subdued yesterday. It reminds me of the area around Montmartre.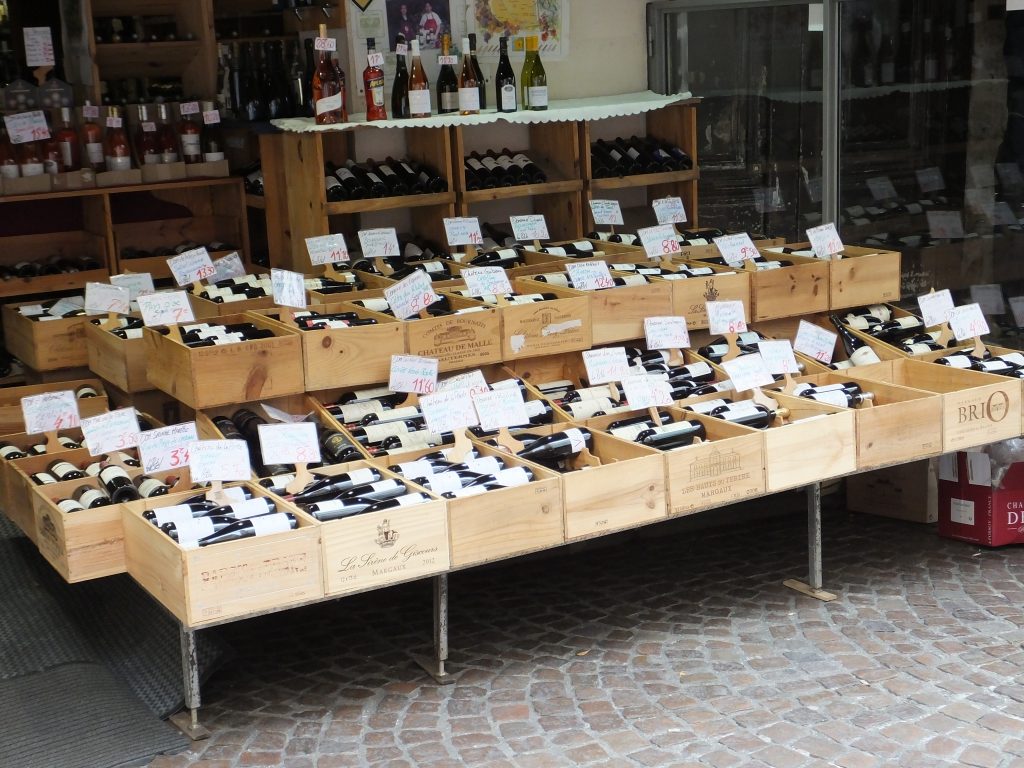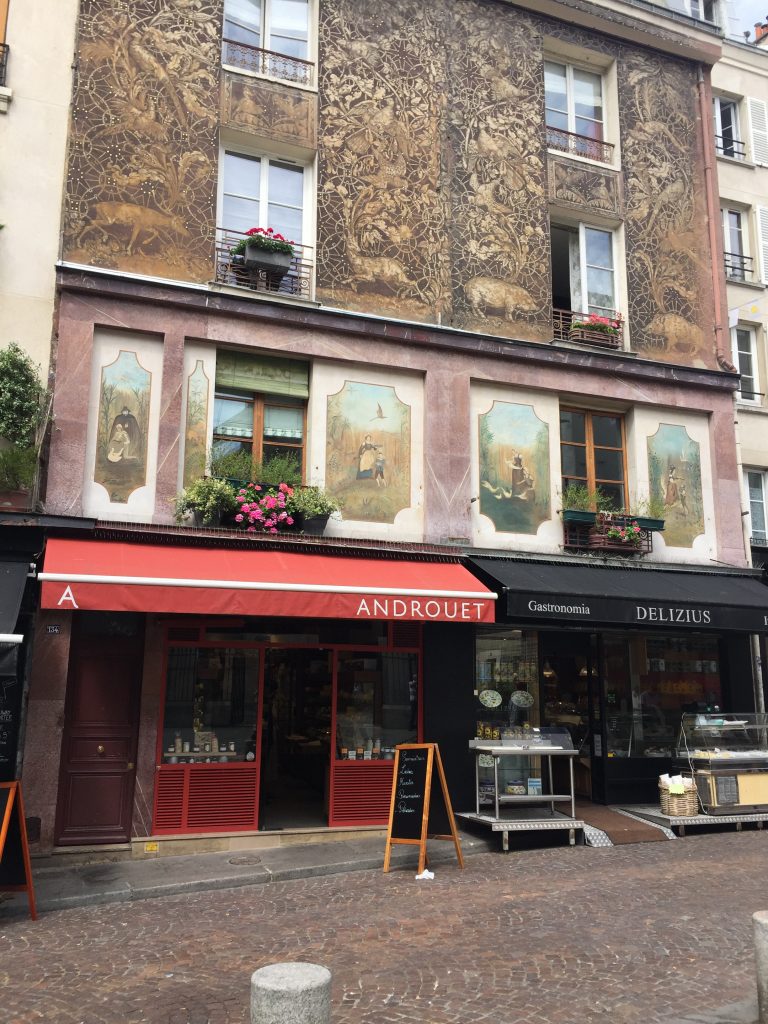 We had lunch on rue du Pot de Fer, the street of the iron pot and watched as students passed by coming and going to class.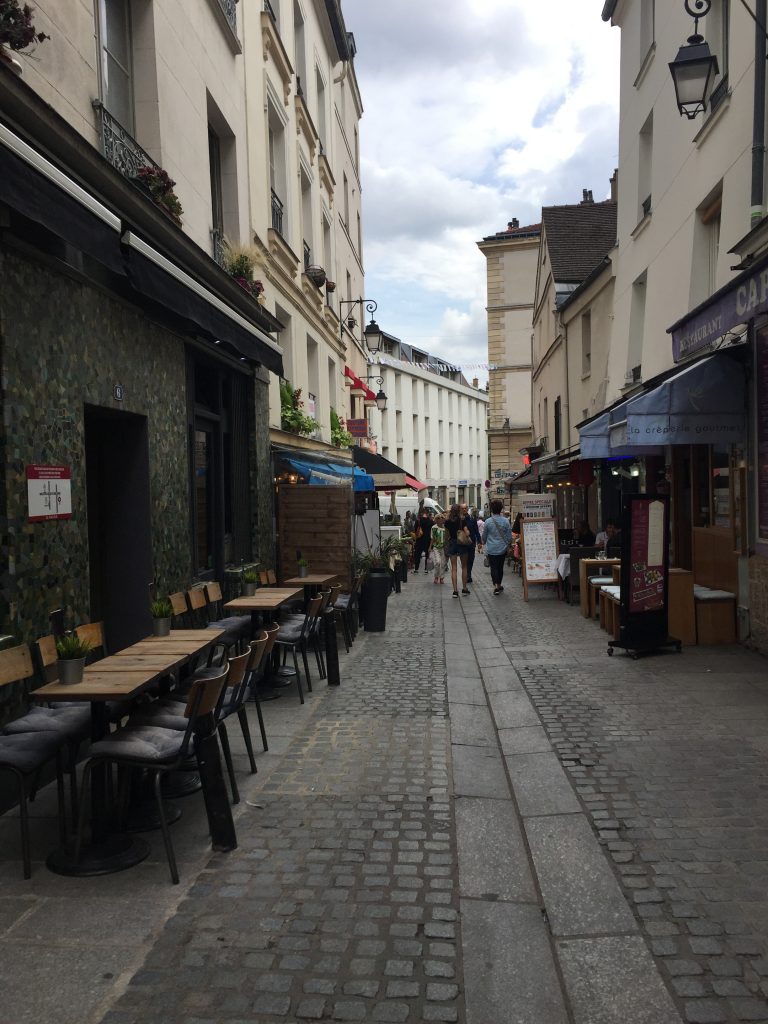 We had company for lunch right above us as a little cat kept peeking out a window which is such a familiar sight in Paris, and thus it has to be the "Purely Paris" photo of the day: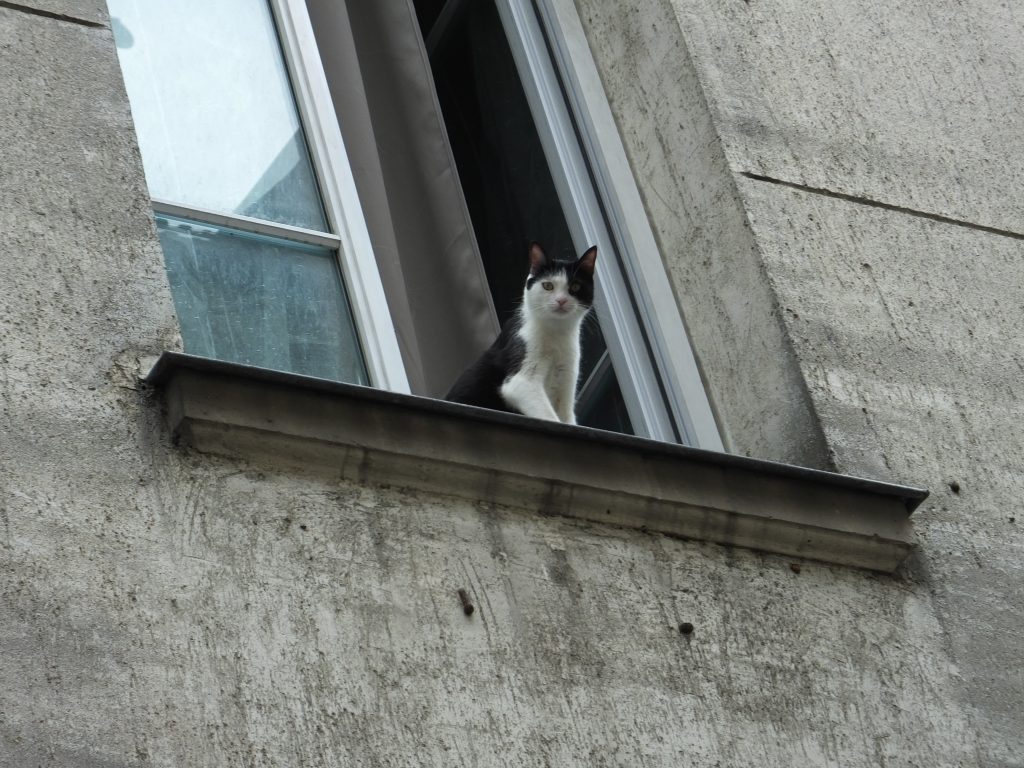 We visited a church which we had never seen before called Eglise Saint-Médard. Here is the historical marker and several interior shots. The church in December of 1561 was overrun by those darn Protestests leading to the Tumult of St. Médard. It's hard to get your mind around these dates!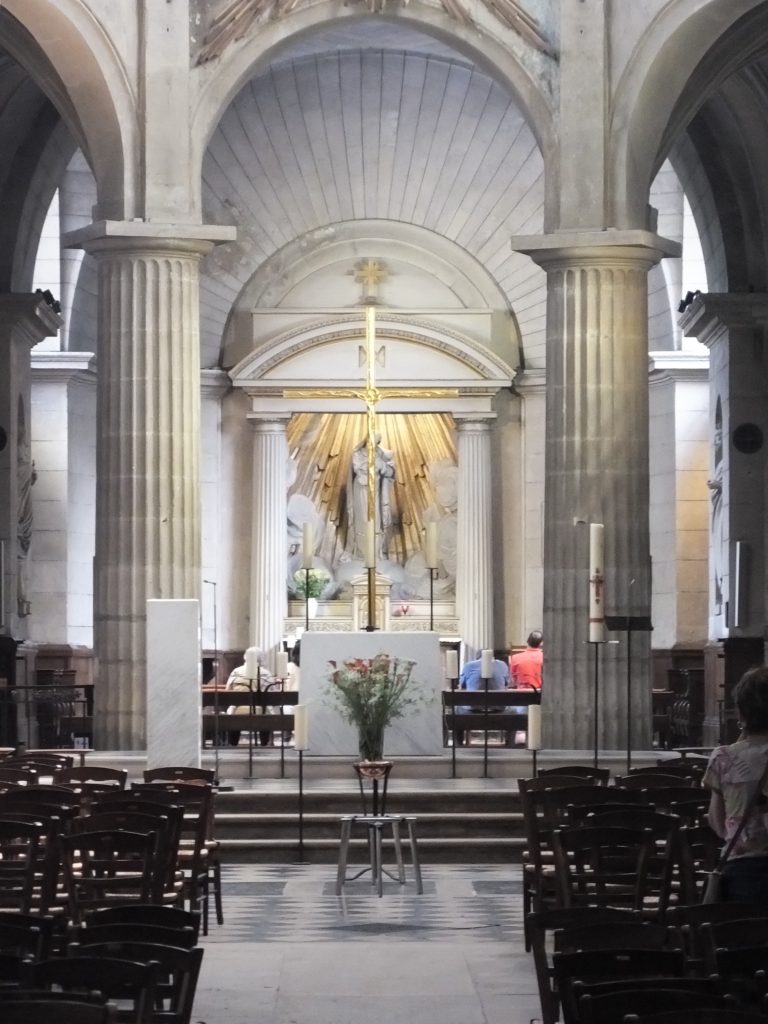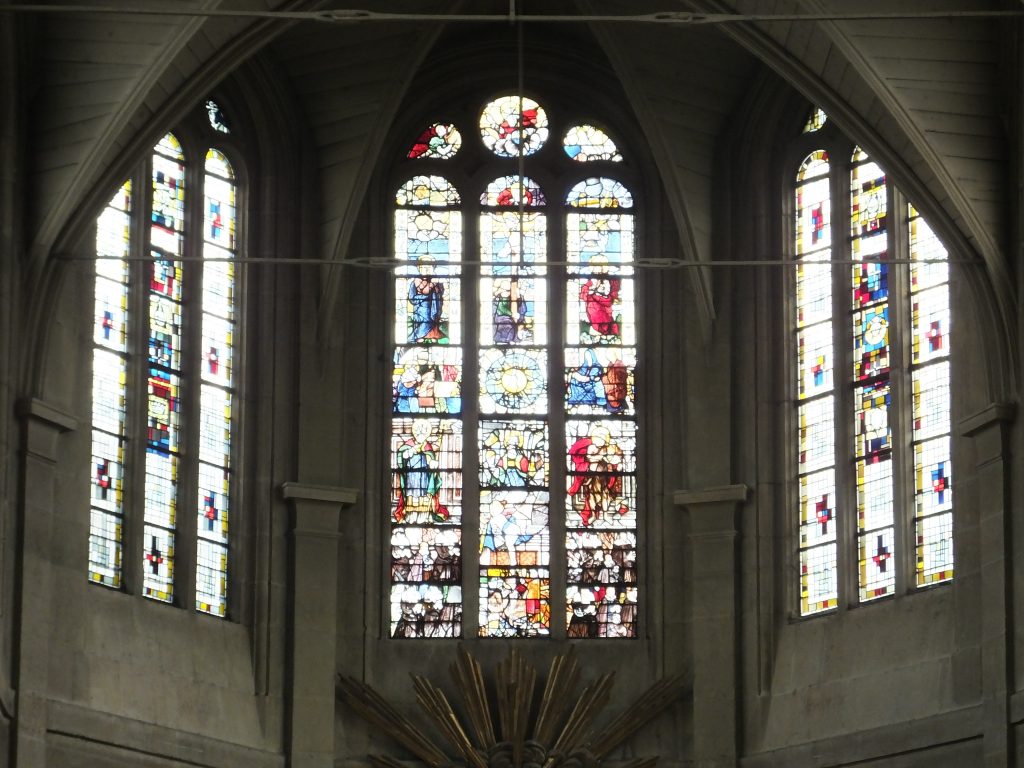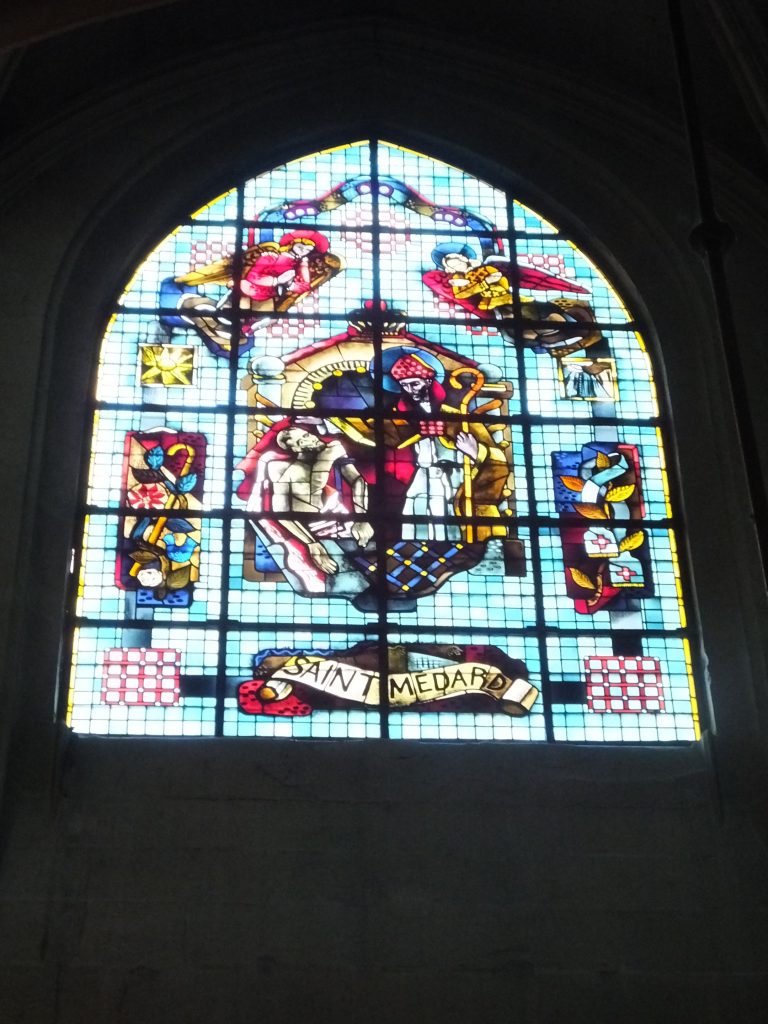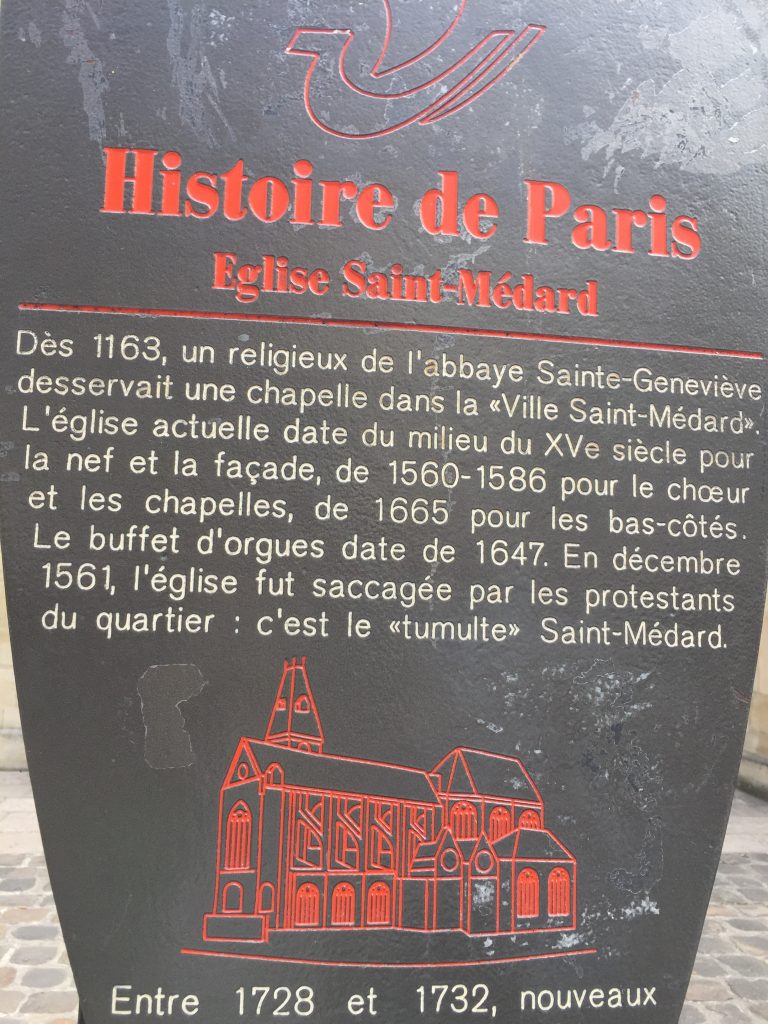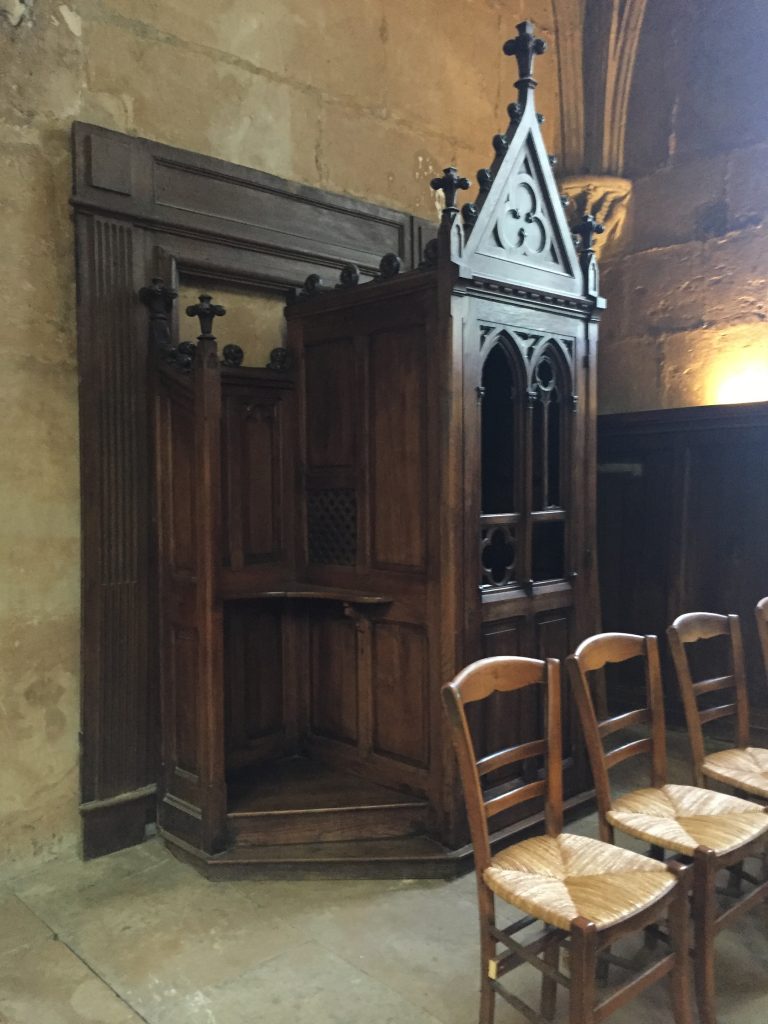 We walked home in the rain and stayed nestled in the apartment until dinner time when we had reservations at a new spot called Glou. We were taken upstairs to what initially seemed the ideal spot, open air in a terrace atmosphere. HOWEVER, across the street was a huge park where street-gang-type kids were blasting a boom box with loud, throbbing music and breaking glass bottles against the fence. One French gentleman tried to reprimand the kids but with little luck. So our dinner was anything but intimate and romantic.
The food was okay, not great, so we won't add this to our list of favorite places to dine! But, Jim Bilbro, we did remember to get some pics!
Today at noon, we greet two young women coming from London, Brooke and Kayla. Brooke is Debbie Dryer's daughter, known to all of my Rotary friends. It's a long complicated story which I won't go into, but looks like they may be staying with us for one night. "C'est complique!" 
Have a lovely day,
L & B