Bonjour from Alsace,
We were scheduled to leave Paris at 4pm on the 6th of July, expecting to be at our destination by 7pm. The TGV (high speed) train was an hour and a half late leaving Le Gare de Lyon because of a problem on the track. We never knew more than that, but it made most of the trains run behind. The station was so packed that it was impossible to walk, and it is a HUGE station with three floors. It was also 98 degrees! We were like wilted flowers when we finally arrived about 8:30. Pierre and Laurie Verdier were waiting for us and provided a usual lovely dinner when we arrived at their home in Soultz. We were eager to visit but dropped into bed close to midnight.
As I told Laurie, visiting in Soultz is like coming home for us. The atmosphere is so relaxing; everything is spotlessly clean; the dinner table is laden with exquisite linens, fine china and crystal; the best of wines are served along with a delightful French menu. Always, the start is with a glass of Ricard and hors d'oeuvres. Here is an example:
Bernard and Pierre walk two miles each morning to get the fresh bread for the day and the daily newspaper. Laurie and I were off to the Grand Frais (like our Fresh Market) for anchovies, fresh fruits and some Roquefort cheese, especially for Bernie.
After lunch, our programme for the afternoon was a visit to Le Musée de Papier Peint in Rixheim. I lift a quote from their brochure: "Few buildings in Haute Alsace have as much elegance as the Commanderie of Rixheim, constructed from 1735 to 1738 for the Teutonic Knights (of the era of the Knights Templar). It is in this exceptional scene that wallpaper has been manufactured since 1797 and where the museum opened its doors in 1983." Today this building serves as the City Hall or L'Hotel de Ville.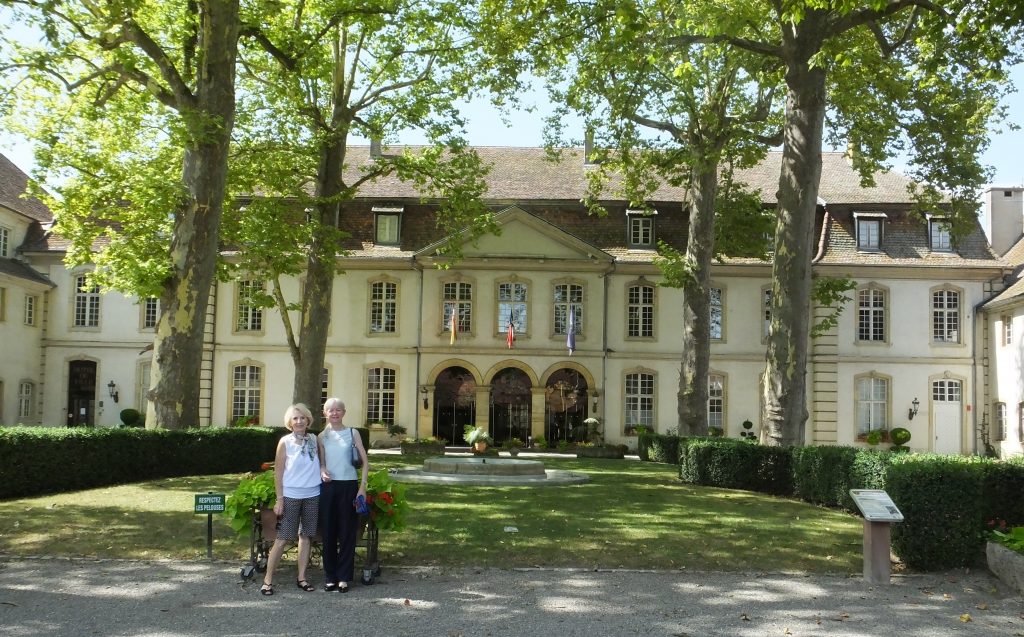 The ground floor allowed photo-taking, and I again lift some verbiage from the museum brochure: "The machinery room presents step by step the production of wallpaper from the image to the printing blocks as well as a spectacular sixteen colors surface printing machine."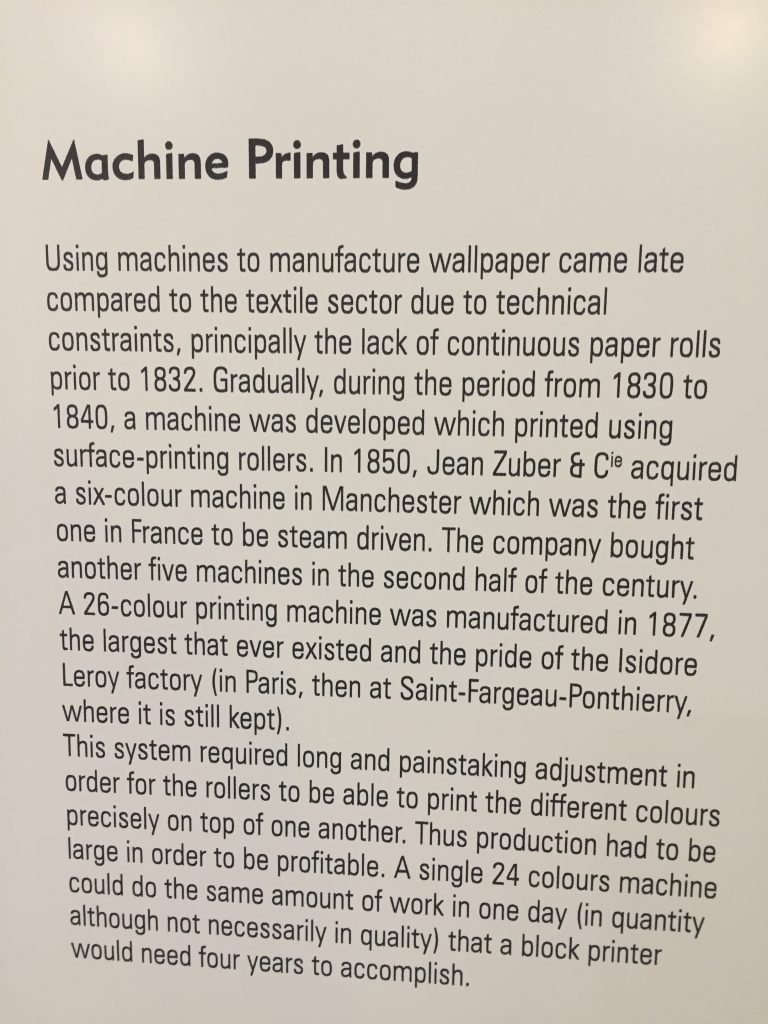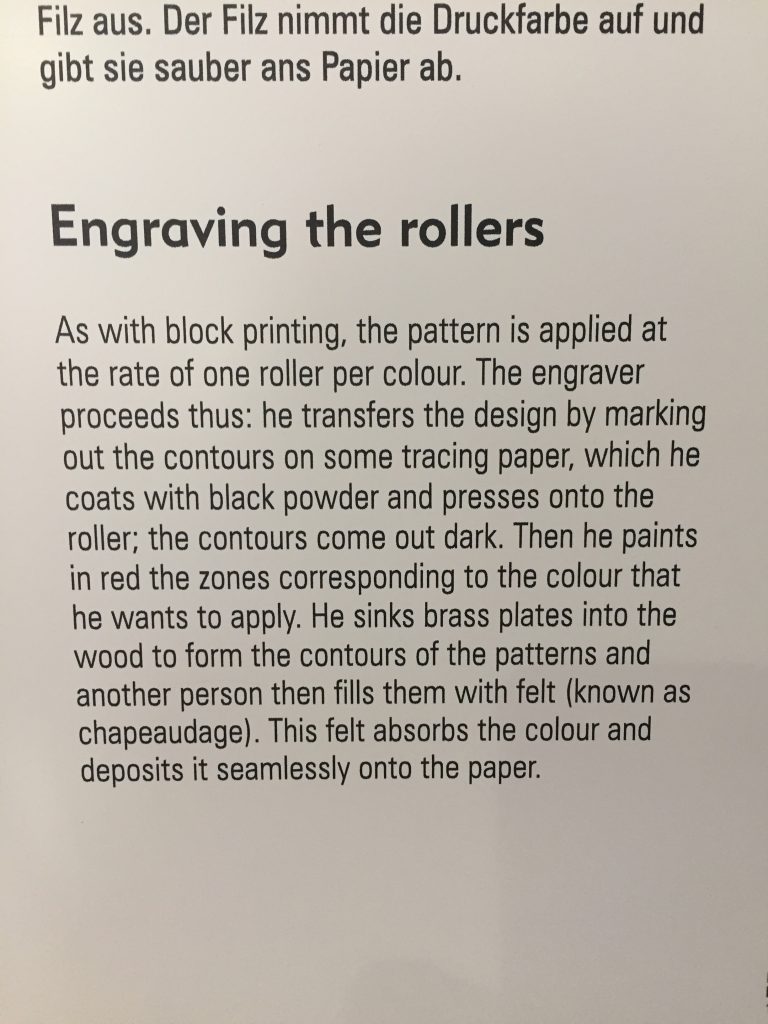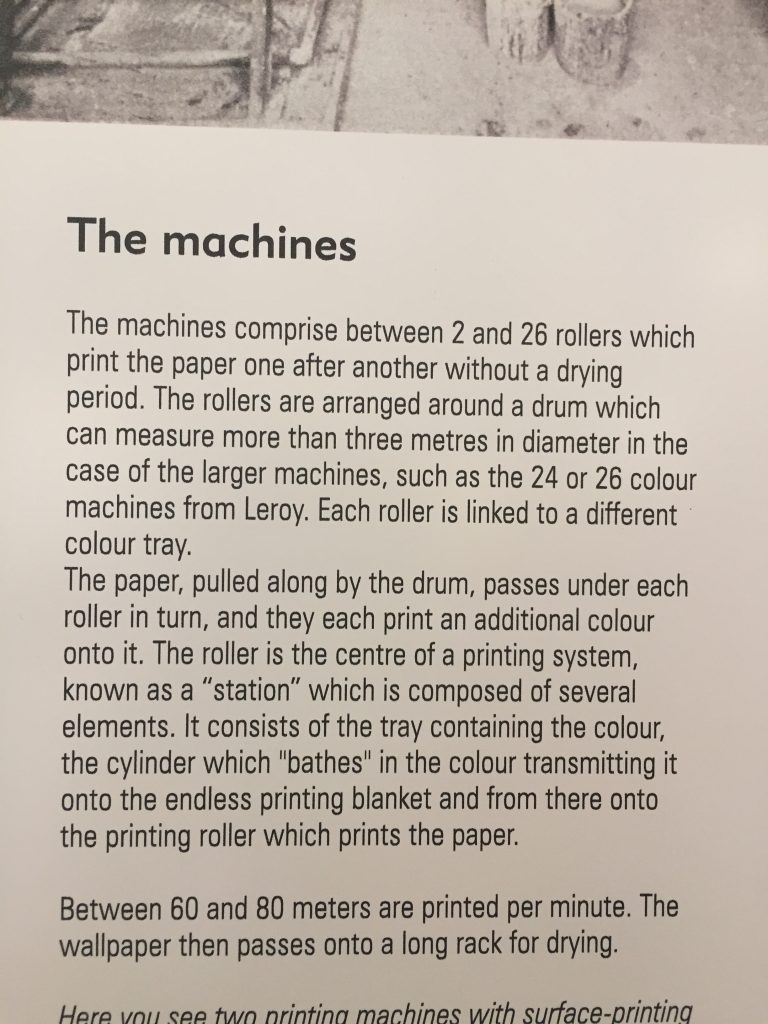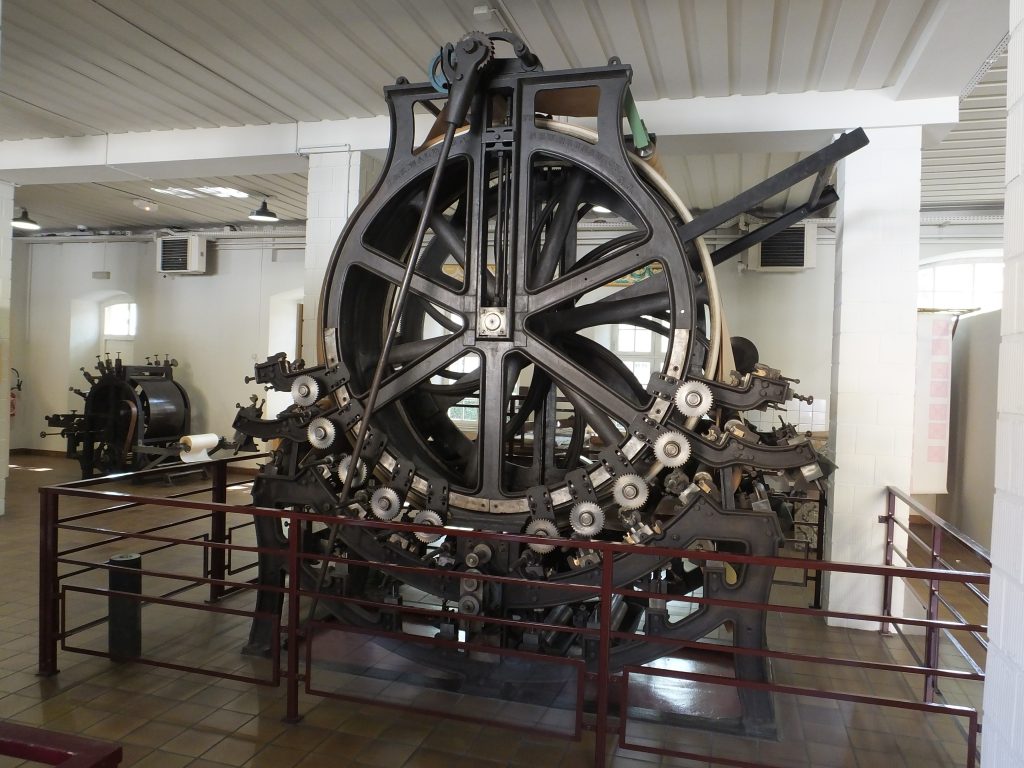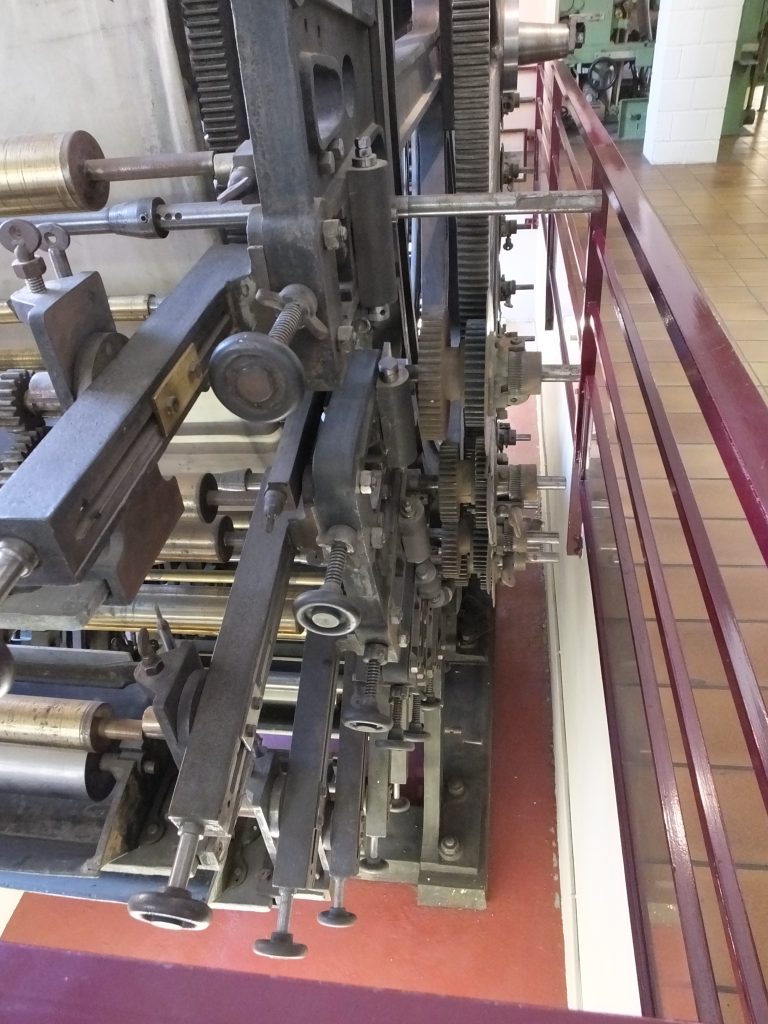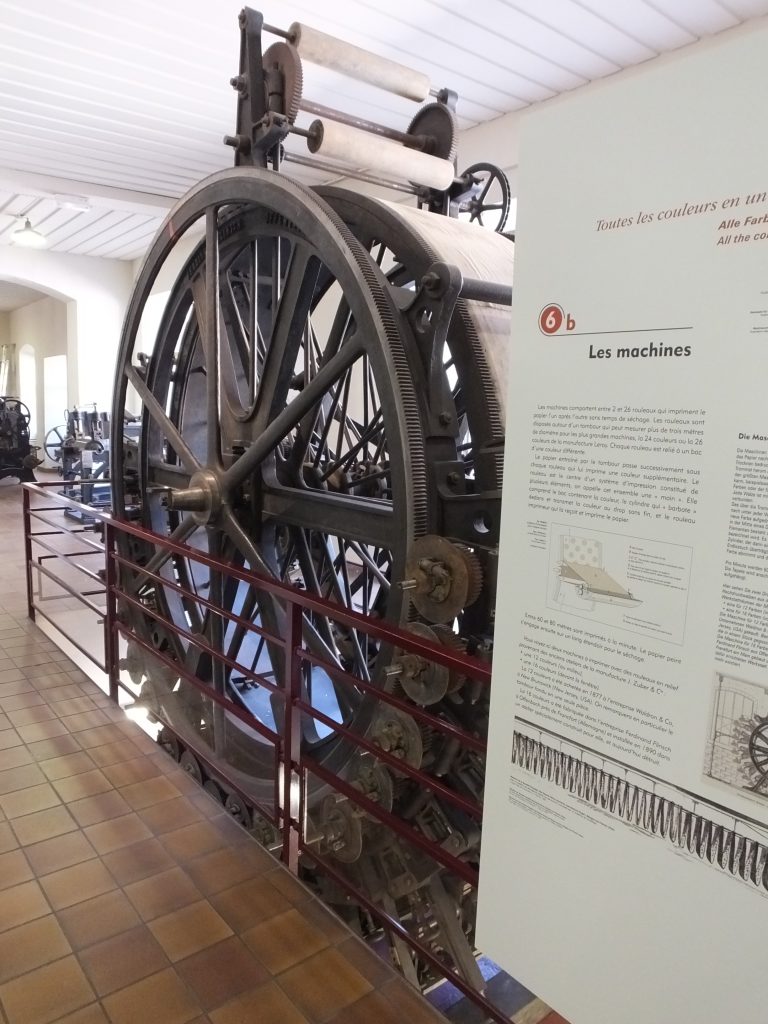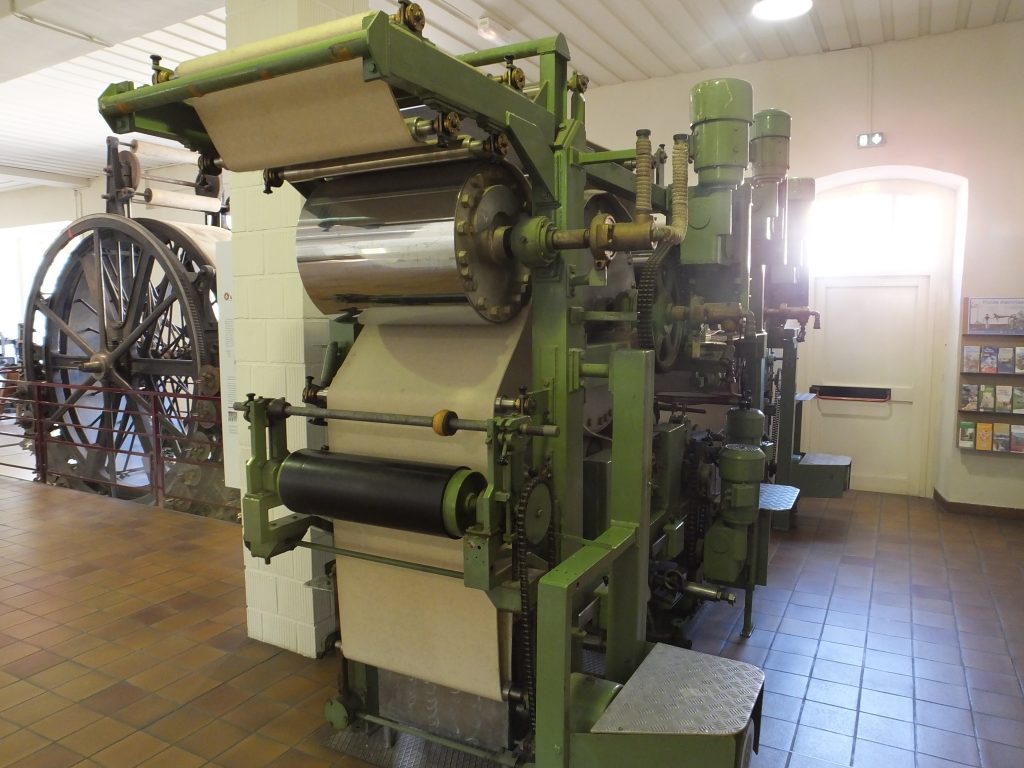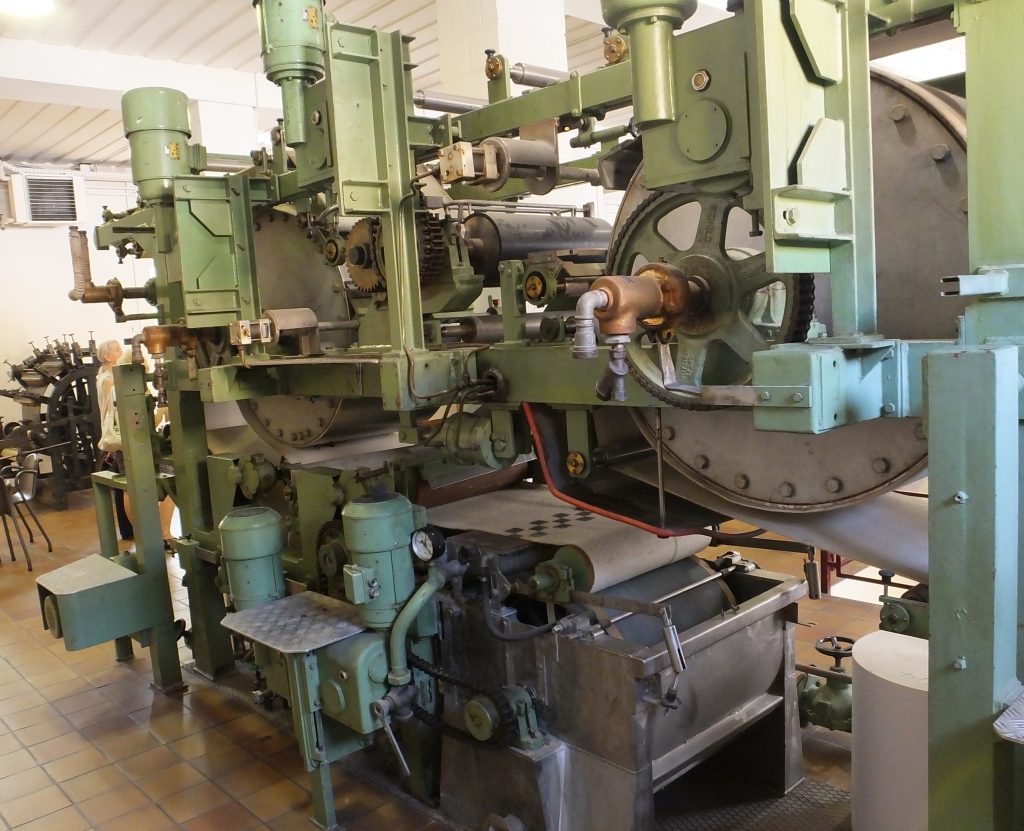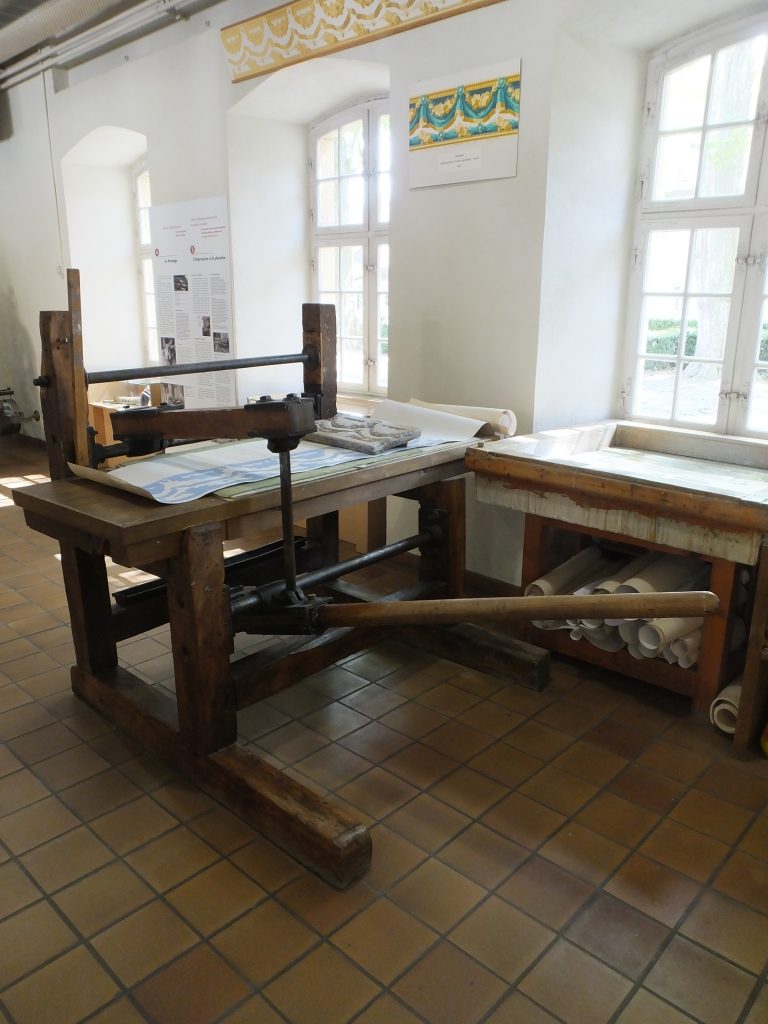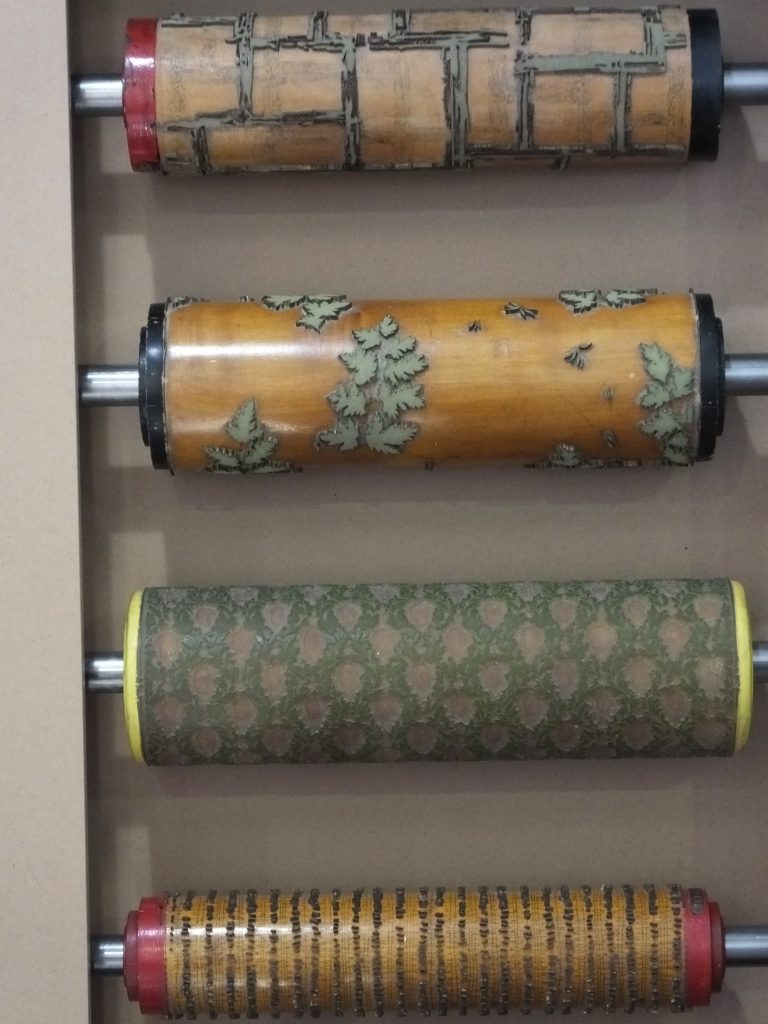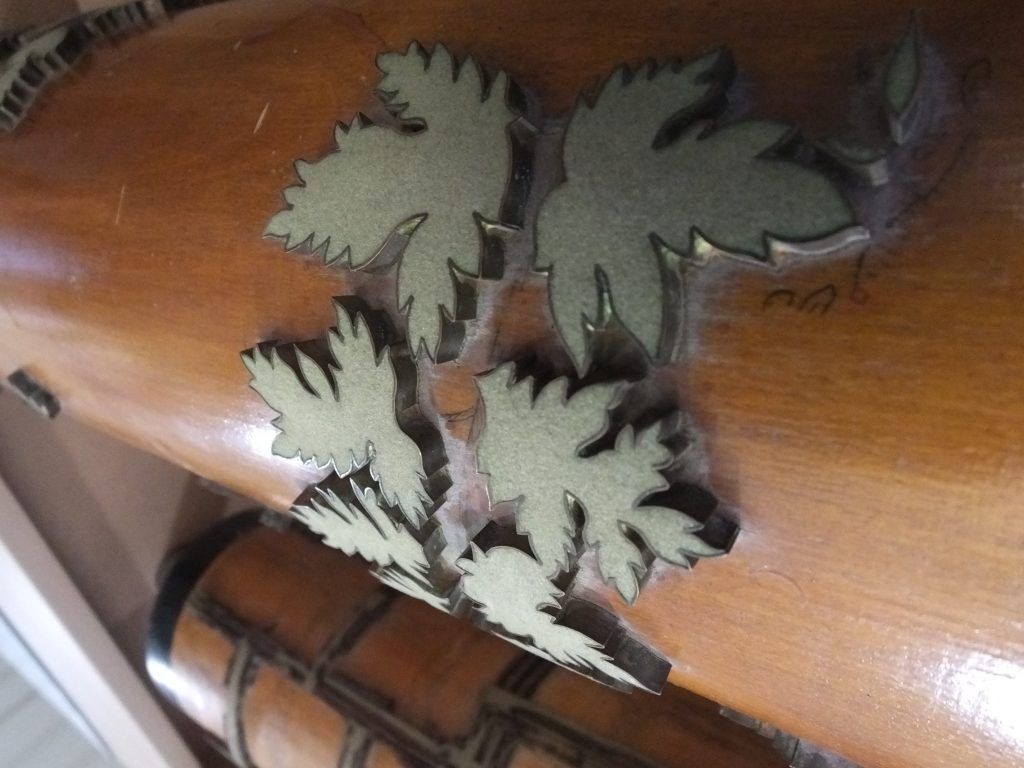 The museum was visited by Ronald Reagan years ago because a very famous piece of wallpaper during the presidency of J.F. Kennedy was used to decorate the walls of the Diplomatic Reception room of the White House. It is still there today. George Bush wanted to remove it, but Laura Bush said "no." There is a famous picture of Obama standing in front of this wallpaper in the White House. Though no photos were allowed upstairs, I did sneak a photo of this famous section quickly. It shows the Battle of Yorktown and the surrender of Cornwallis to George Washington. Le Marquis de Lafayette was present. 
The upstairs of the museum is full of breathtaking panoramics of world scenes as well as examples of what kinds of wallpaper they can produce today with modern technology. Unfortunately, just a rogue photo of two from my phone. I didn't want to get thrown out!
The day ended with a visit to Laurie's parents in Pulversheim (the home of the wolves…the "p" was originally a "w"). 
Today, we are off to Baume Les Dames to visit Bernie's other cousins who are both in failing health. Sadly, it may be our last time to visit with them.
À bientôt,
L & B