Bonjour mes amis,
Yesterday, we had a new experience in Paris…a visit to the top of La Grande Arch in the modern section of Paris called La Defense. We have seen the Arch many times, but never gone to the top for the view. It was hot and hazy but very nice. Yes, the heat is returning!
The subway we use the most is Line 1 which ends at La Defense. It's a long ride, and while we were going, we caught the "Purely Paris" Photo of the day. Very discreetly, I captured a precious little girl on the subway with my phone who was adorable in her stylish little dress, sandals, sparkly silver pocketbook (which unfortunately you cannot see), painted pink fingernails, five bracelets, daisy hair band, and her floral fan. It is illegal to take pictures of children in France without their permission so forgive me for this one!!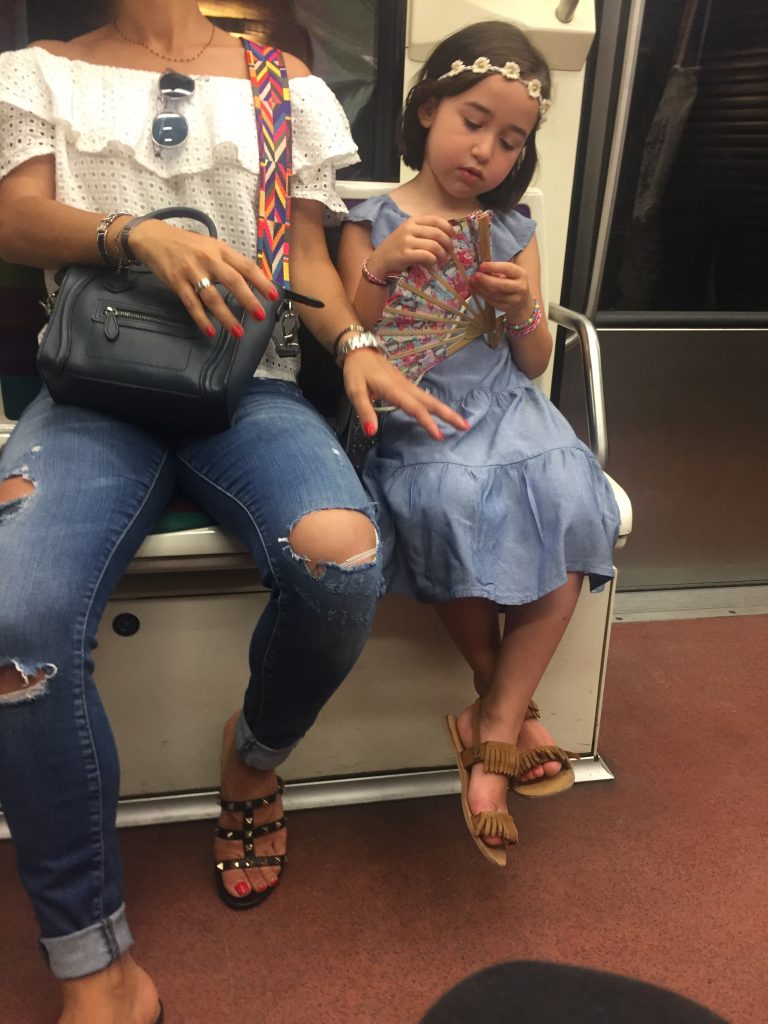 Enjoy these photos from the top of the Arch.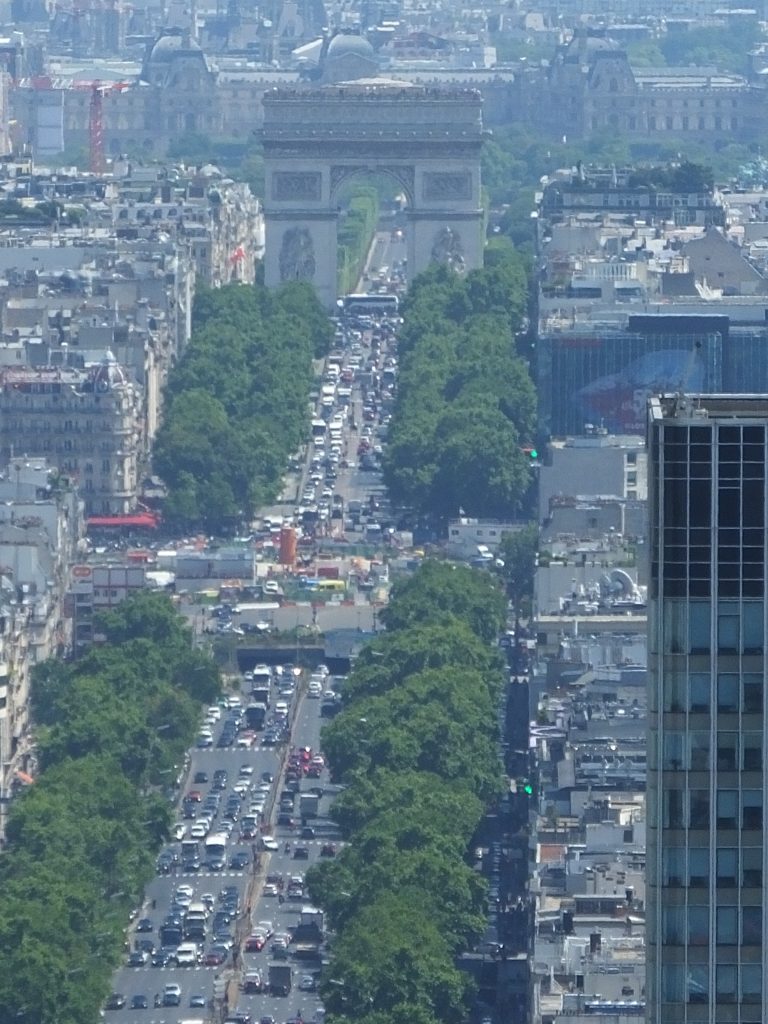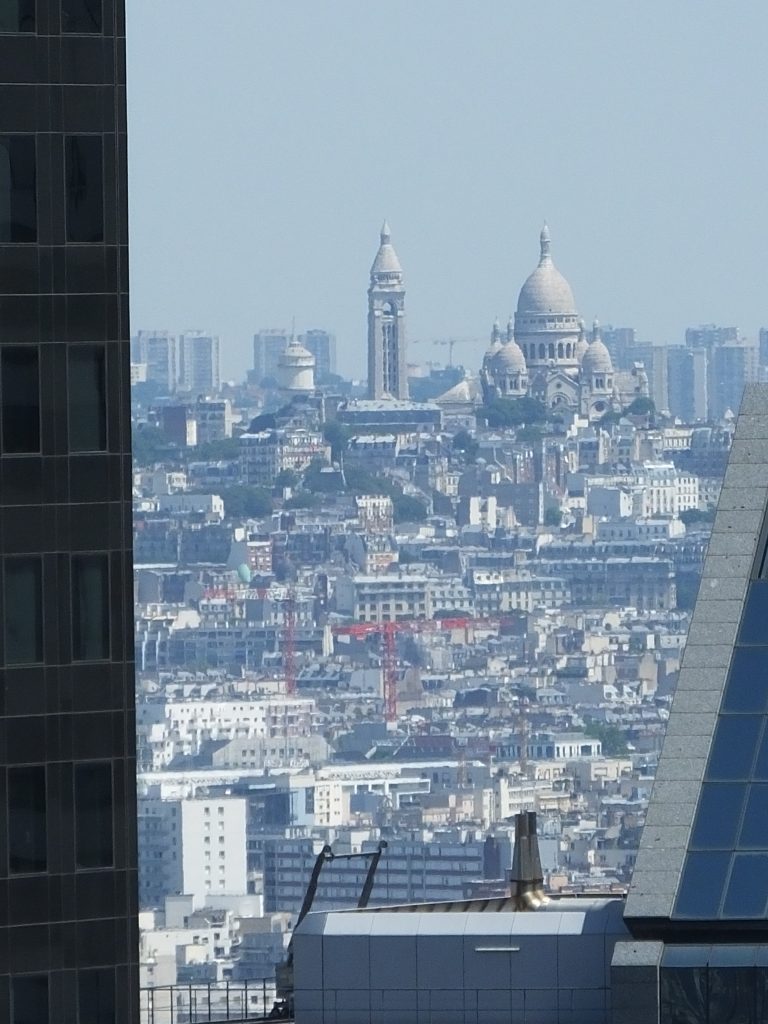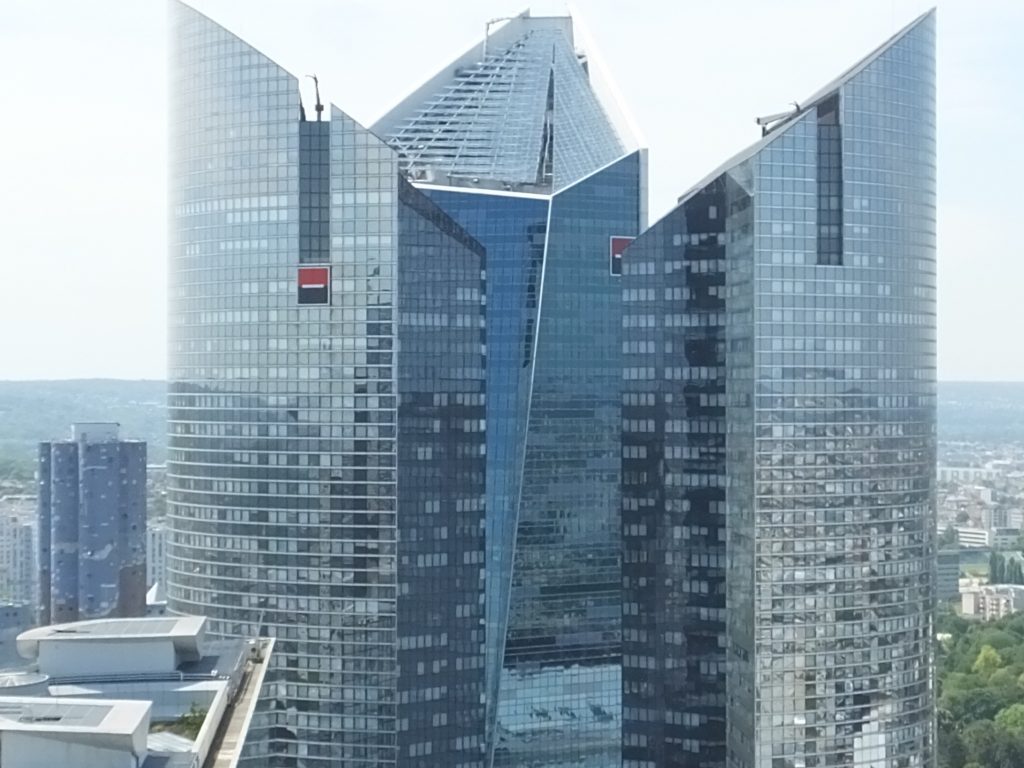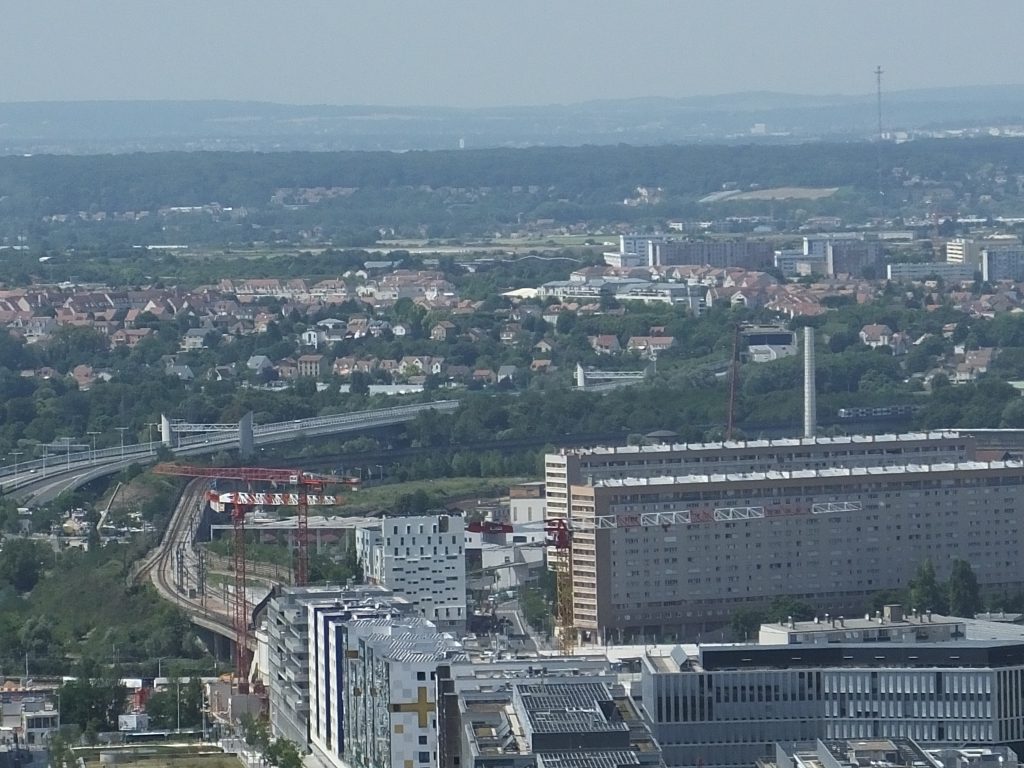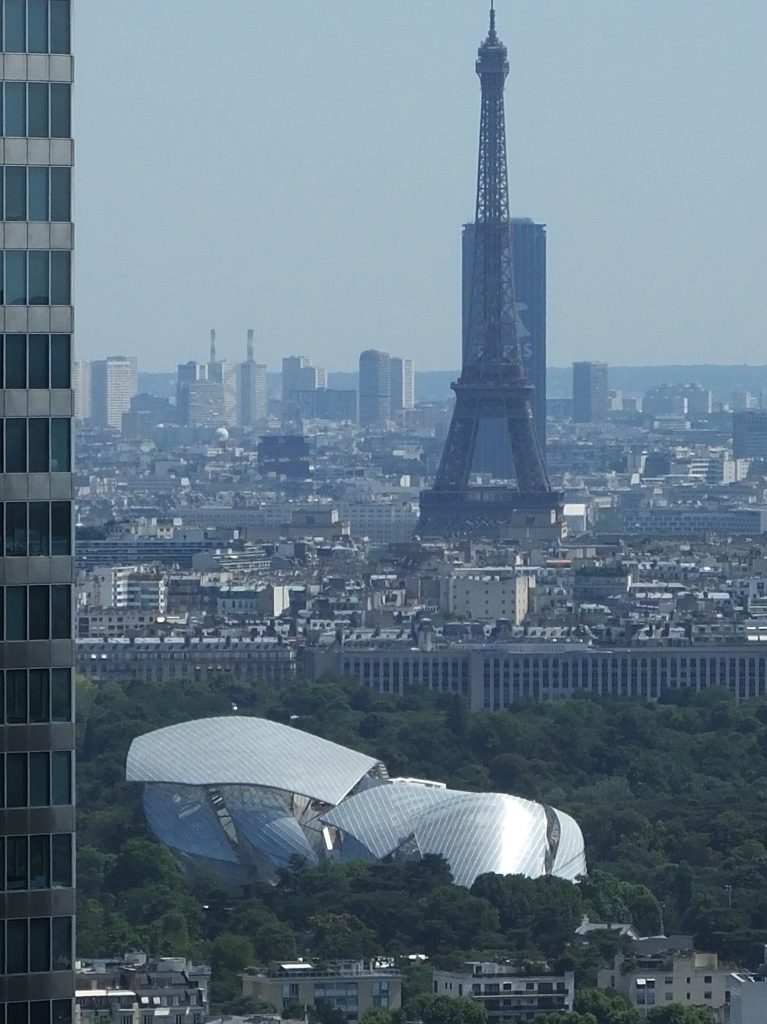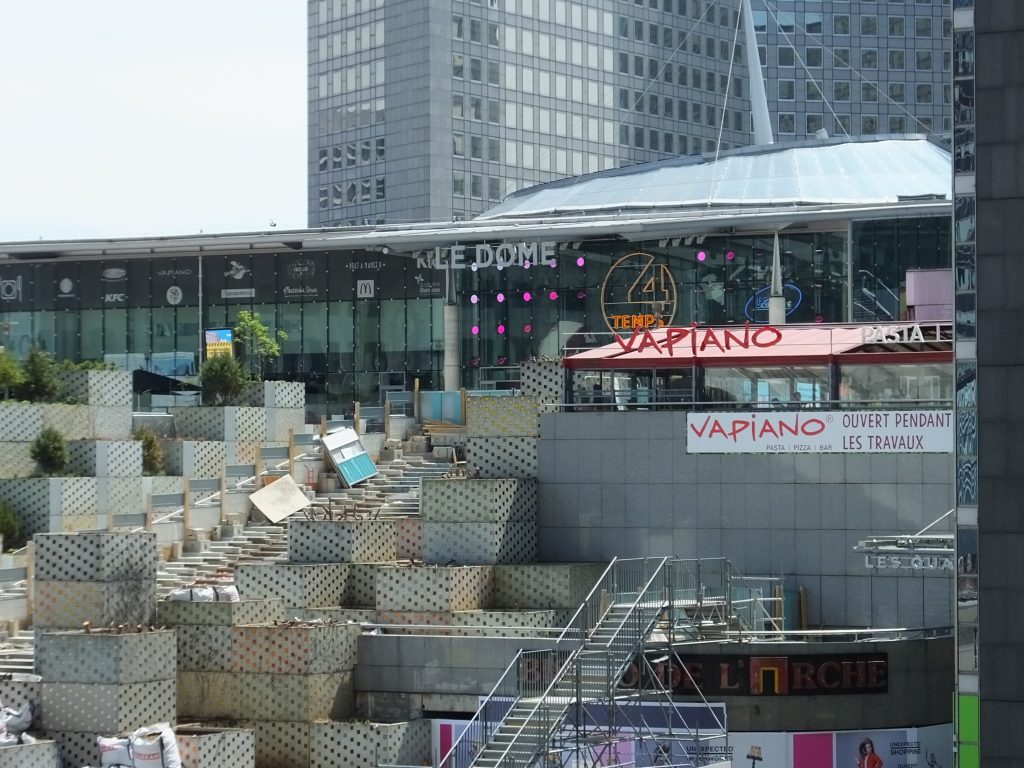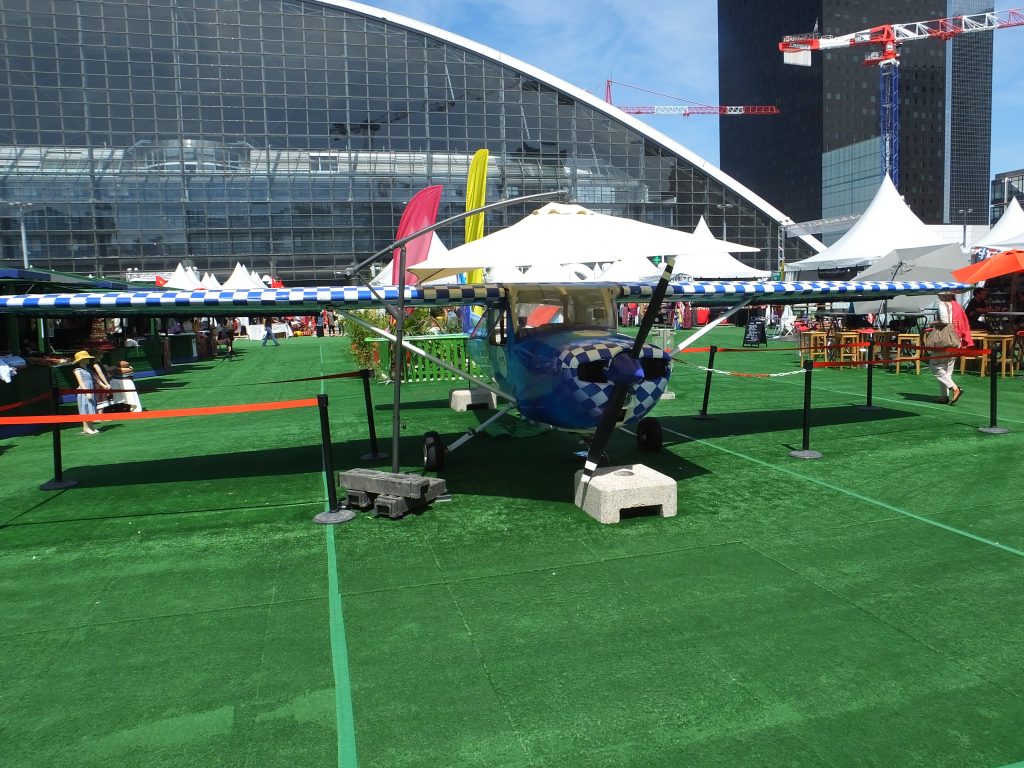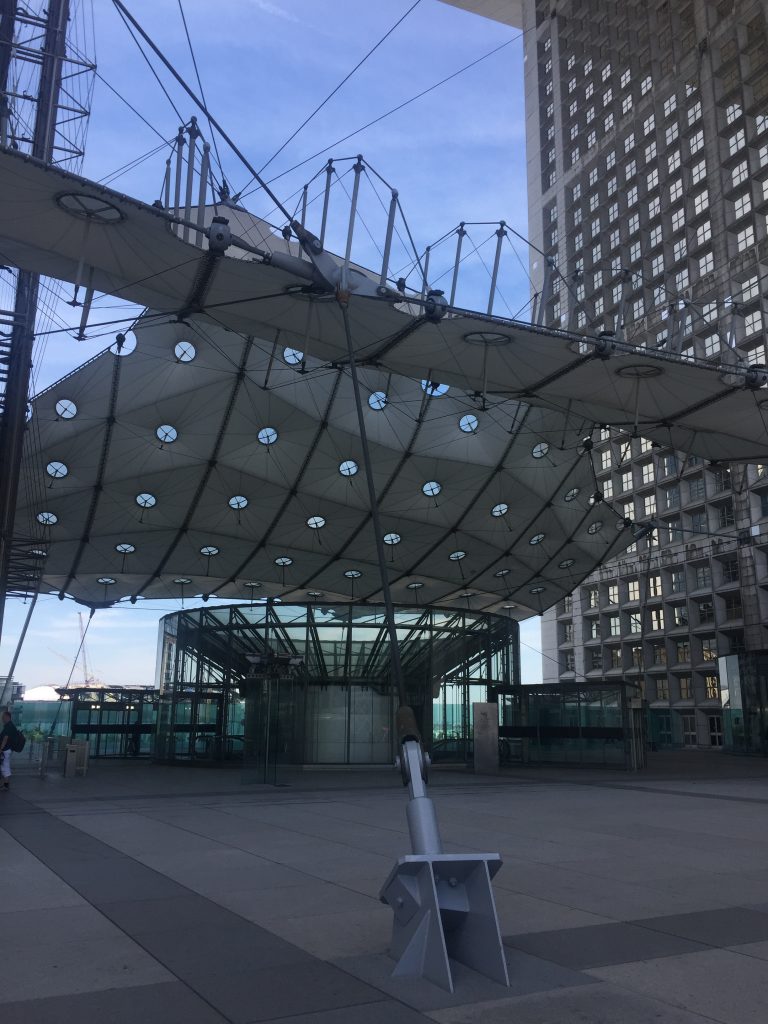 Today, we go by train to visit Bernie's cousins in Alsace, in a quaint small town called Soultz. I may or may not be able to get out the blog but will try. We return late on the 9th to a visit from Bernie's son for a week, and we are really looking forward to having him and his friend, Stephen.
We love hearing from all of you and appreciate your very kind comments.
À bientôt,
L & B