Salut!
Wow, all of Paris was out and about yesterday in celebration of du Soliel (some sun!) We were among the warmth worshipers. After a cool start, the temp rose to 70 degrees, then ended in the early evening with some raindrops. We were grateful for the respite and the sun on our faces. Remind me of this in mid-June when it's in the 90's!
Our focus of the day was to attend an exhibition at La Conciergerie, originally a large barracks and prison (where Marie Antoinette was taken.) But first, we had lunch at Le Royal Turenne near La Place des Vosges. The food was great; the service, disappointing. Sometimes, it's hard to figure what we do to be ignored but it happens occasionally. Oh well.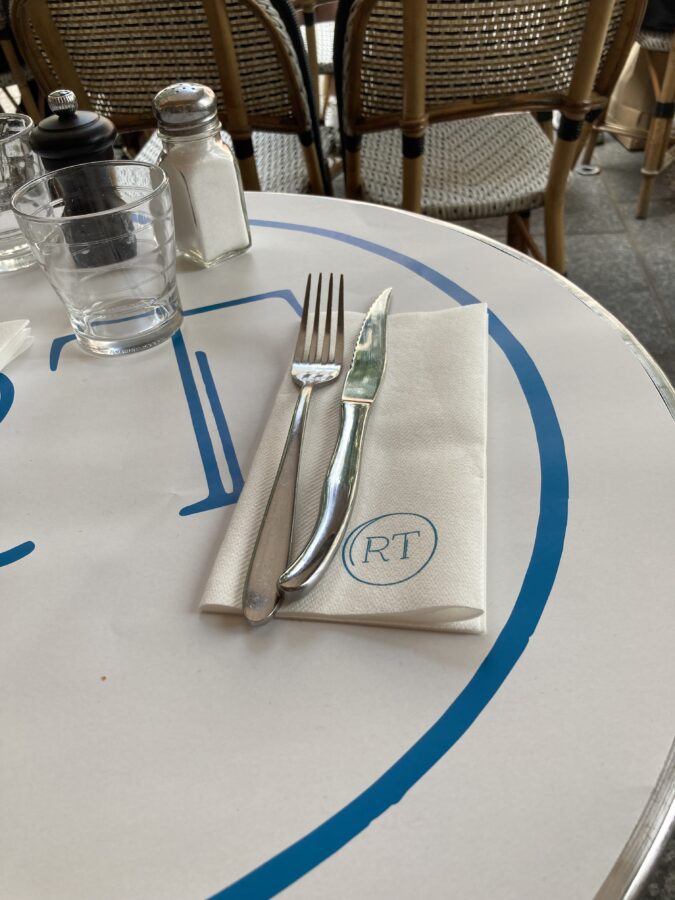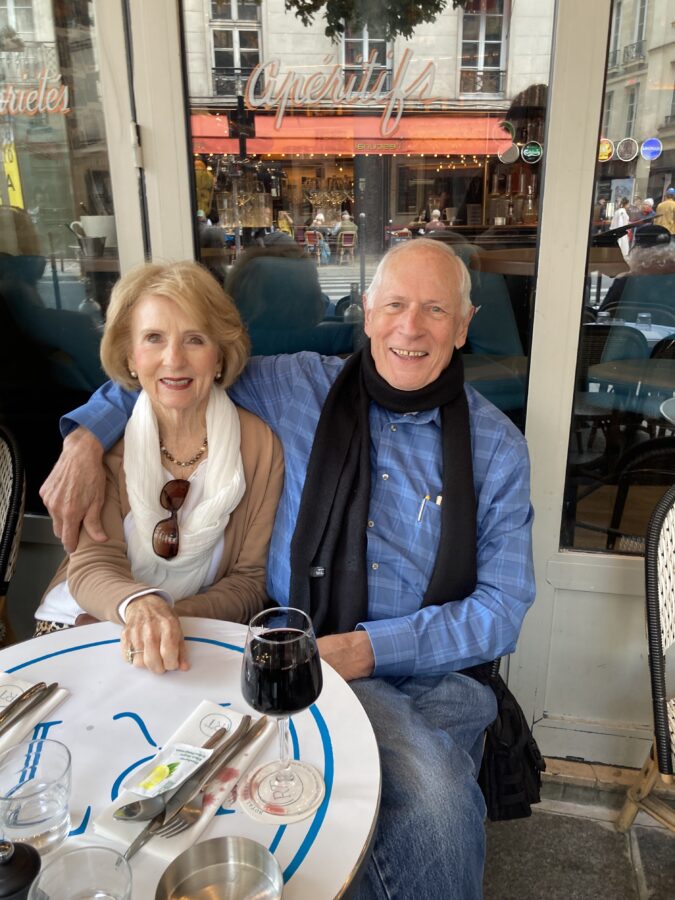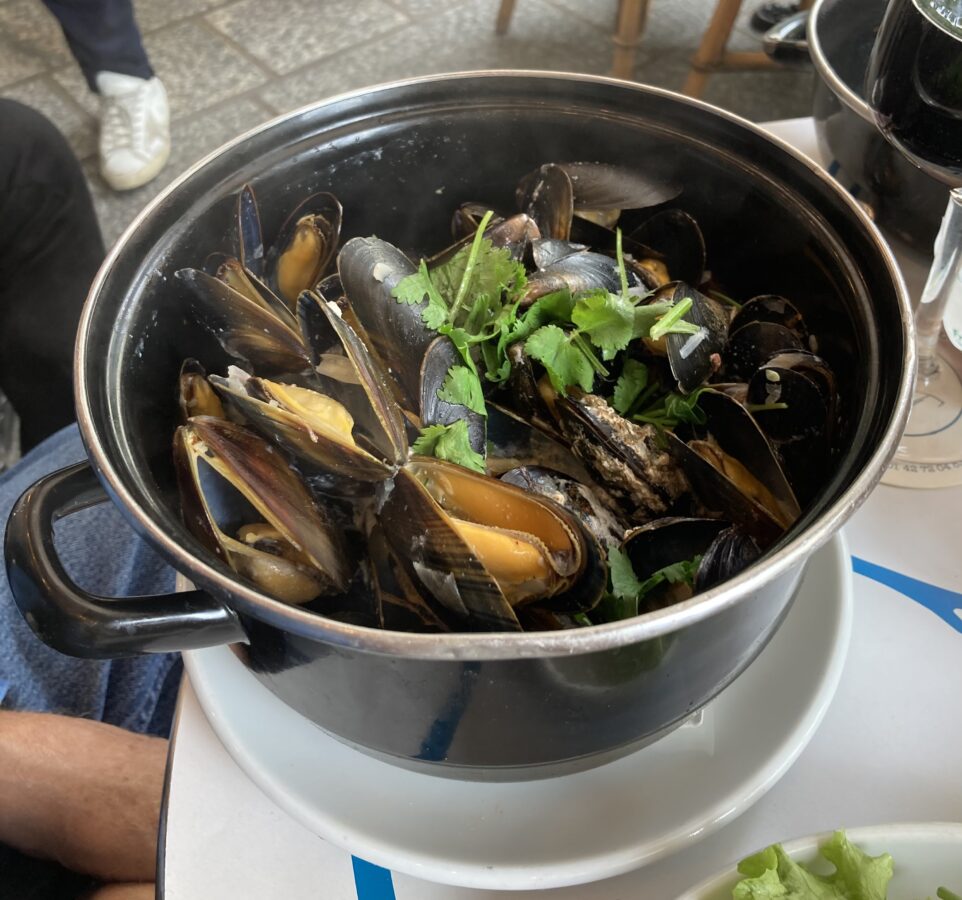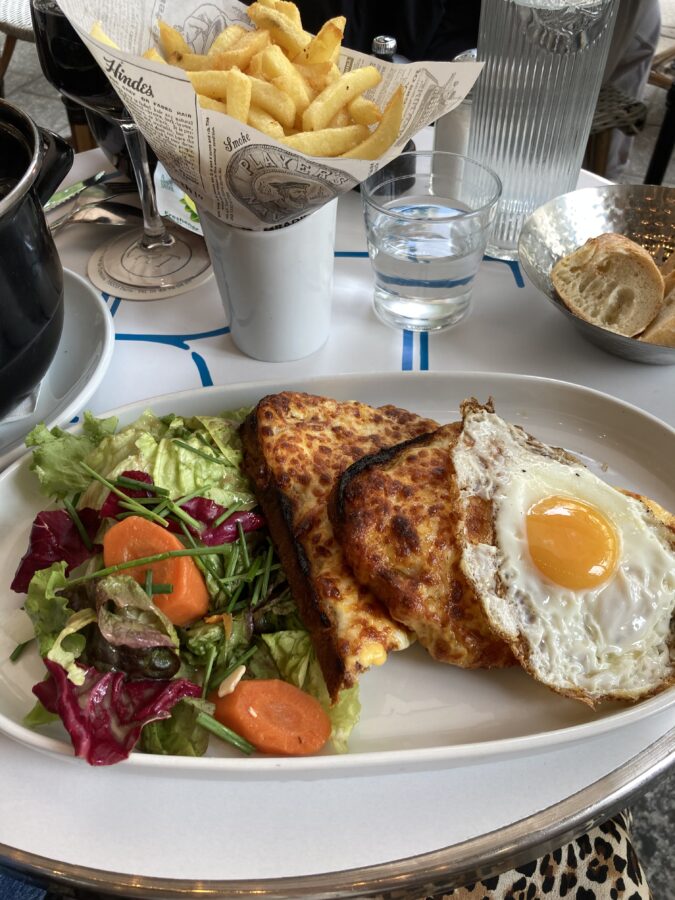 Next stop after a short subway ride was La Conciergerie to a gastronomy exhibit, detailing the history of eating and dining in Paris. It was not the best we've seen but still very interesting. Much of the focus was on Les Halles, which they refered to as the belly of Paris. What a place as depicted by many very old film clips. There was also a fantastic video in slow motion about gourmet baking. See if you can spot the air holes inside a well-made croissant. (Jim Bilbro, this is for you!)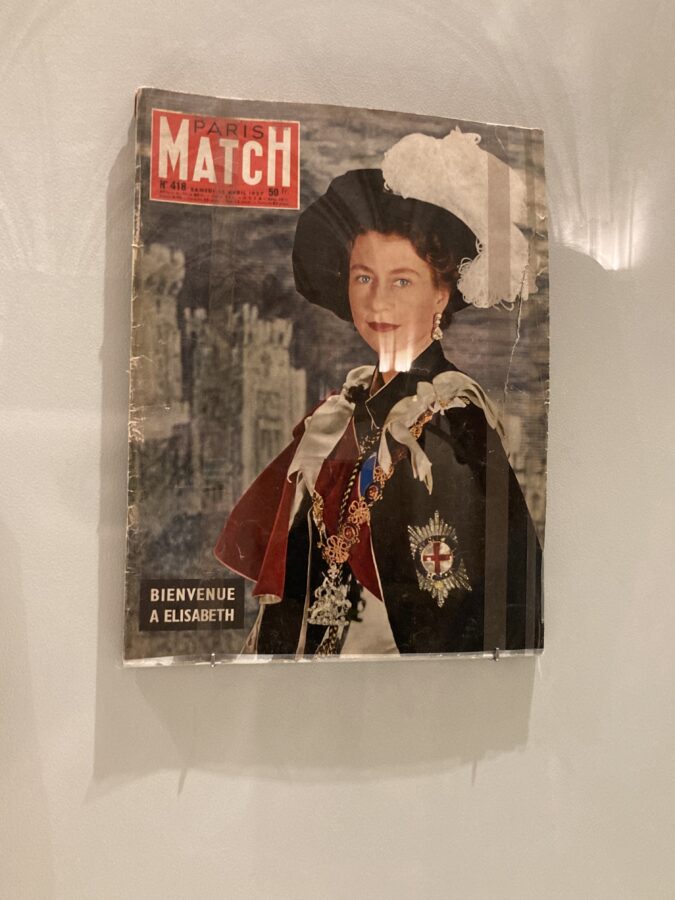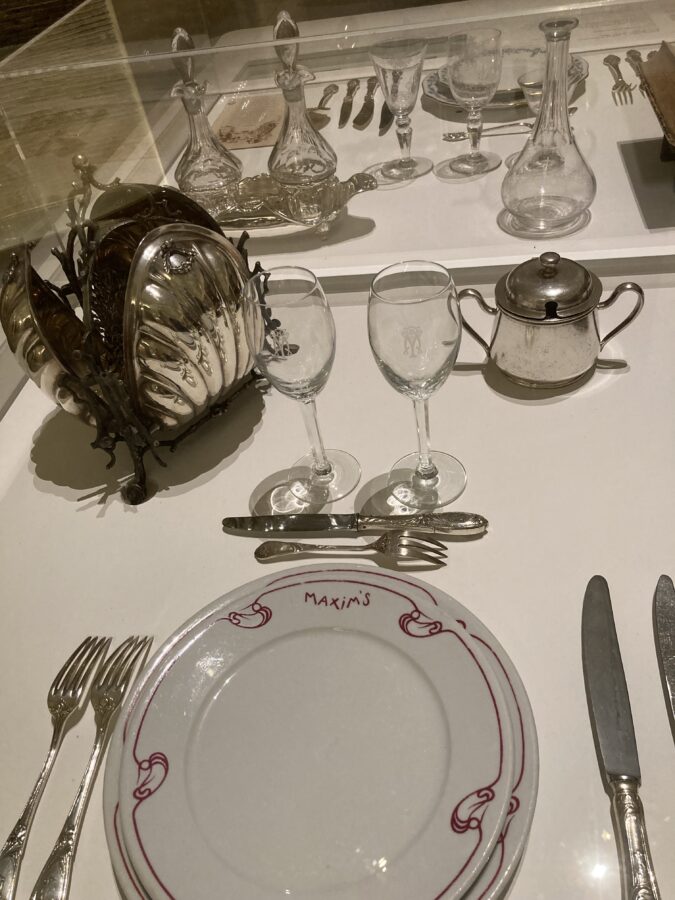 We walked toward Notre Dame and captured more images amid throngs of people. Le Fete du Pain (The Bread Fest) is underway which we will see tomorrow.
It was a most pleasurable day which we hope you have enjoyed. Blogging is a bit of a challenge as I'm discovering that we don't have much band width on our network. I can only drop 1, maybe 2, photos at a time. I'm used to doing 7 or 8 so very time-consuming.  It is what it is, and I will adjust. At least, we have Wi-Fi!
We're off to the Bastille market for a quick stop and then La Fete du Pain. Looks to be sunny all day!!!!
L & B