Bonjour mes amis,
If you followed us last year, you know what a horrible entry day we had and how frustrated we were with our location. This year has brought the opposite situation. We are back on rue St. Paul in the Marais at the very end on the Quai Celestin near the river. It's a building we have stayed in before with a lift and a lovely courtyard. In one word, it is TINY. But very efficient. We checked in around 10am yesterday and have found a place for everything. The size and grandeur of last year's apartment doesn't begin to outpace this location. We've already  connected with two of our friends. If we sit at a cafe long enough, we'll most likely see folks we know! How wonderful.
The city greeted us with gorgeous weather, a bit chilly in the 50's but a lovely blue-sky day!   There was no evidence of the "manifestations" from yesterday's holiday, and hallelujah, no garbage on the streets. Don't worry about us: we are fine, just very tired after a long, hard travel day.
Here's a quick look at our little pied-à-terre. I love how the sun dances through the three big windows all during the day. It is  promised to be very quiet which is music to our ears.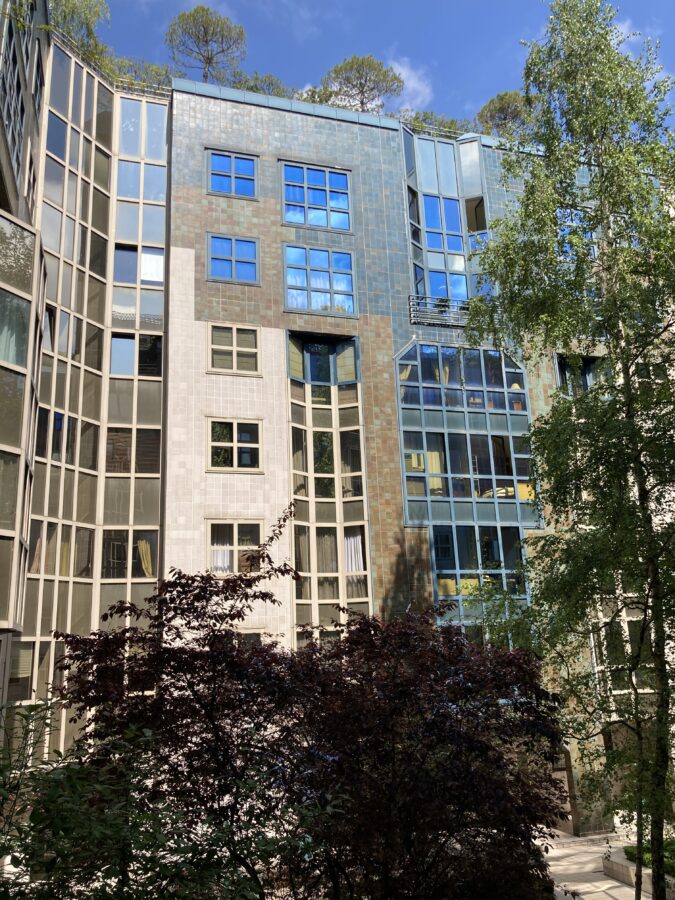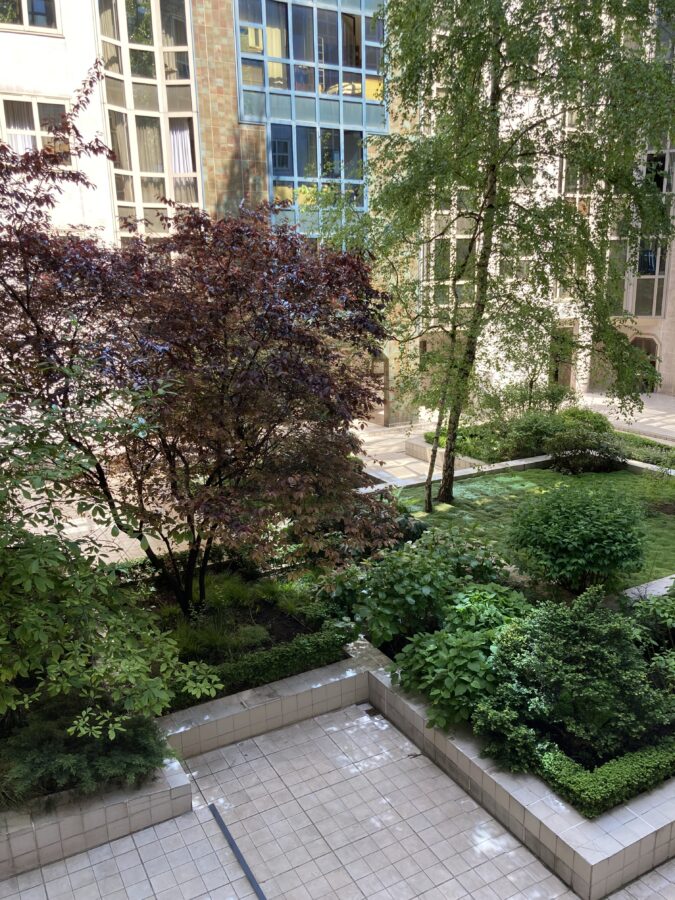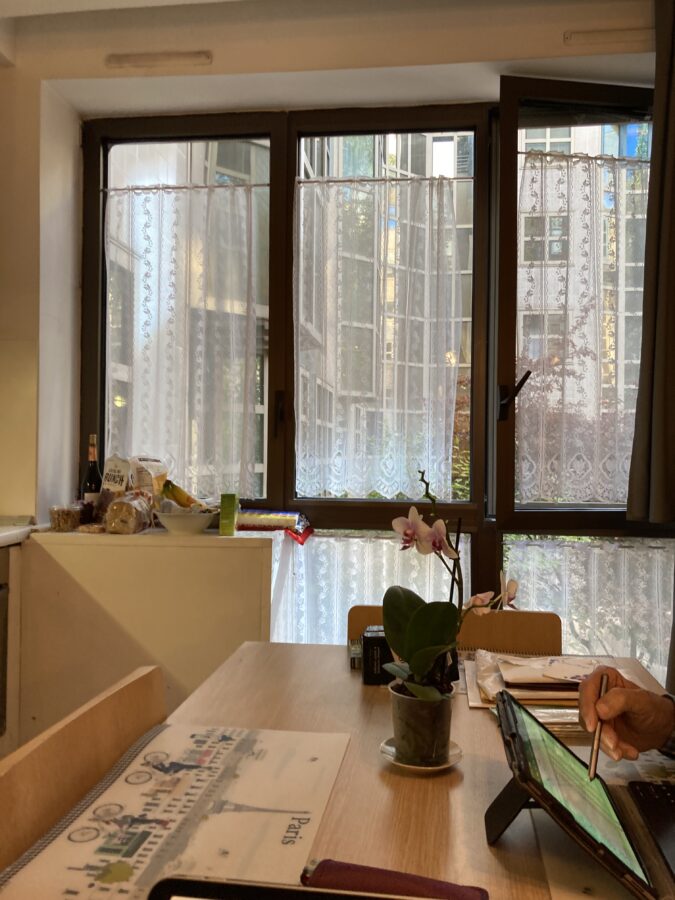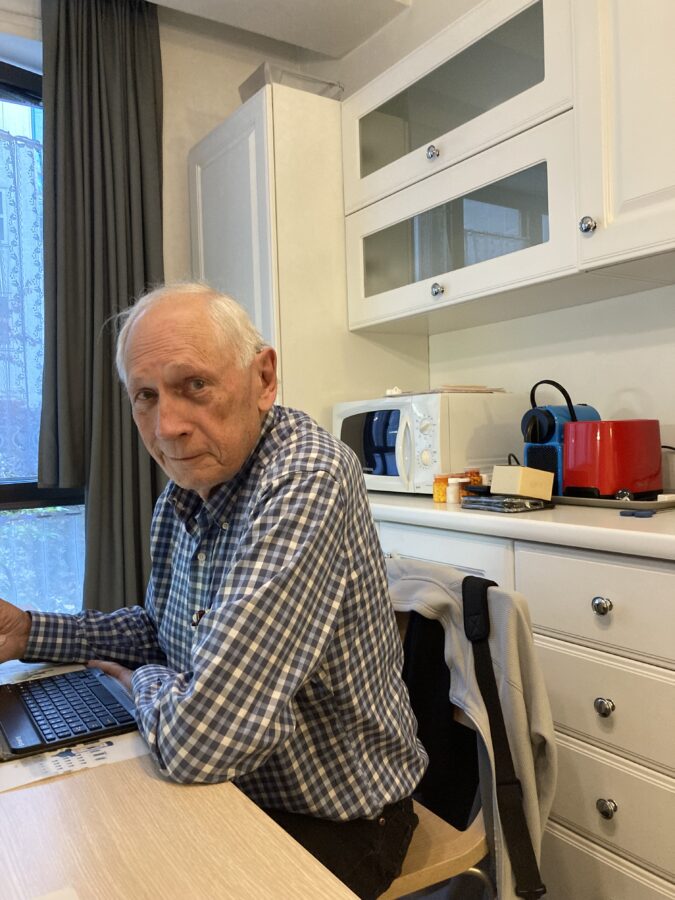 As to our photo theme, I've entertained ideas from many of you from crosses to flowers, light fixtures to the Dish of the Day, fashion to statues. Last night at dinner, we were talking about the recent protests over the change in the retirement system in France. It is partly a statement about the French way of life, a focus on le joie de vivre or joy of living and of course partly about poor communication and obstinance from the government. We decided to select daily examples of folks epitomizing that pleasure of life. Here's a couple from last night's stroll along the river.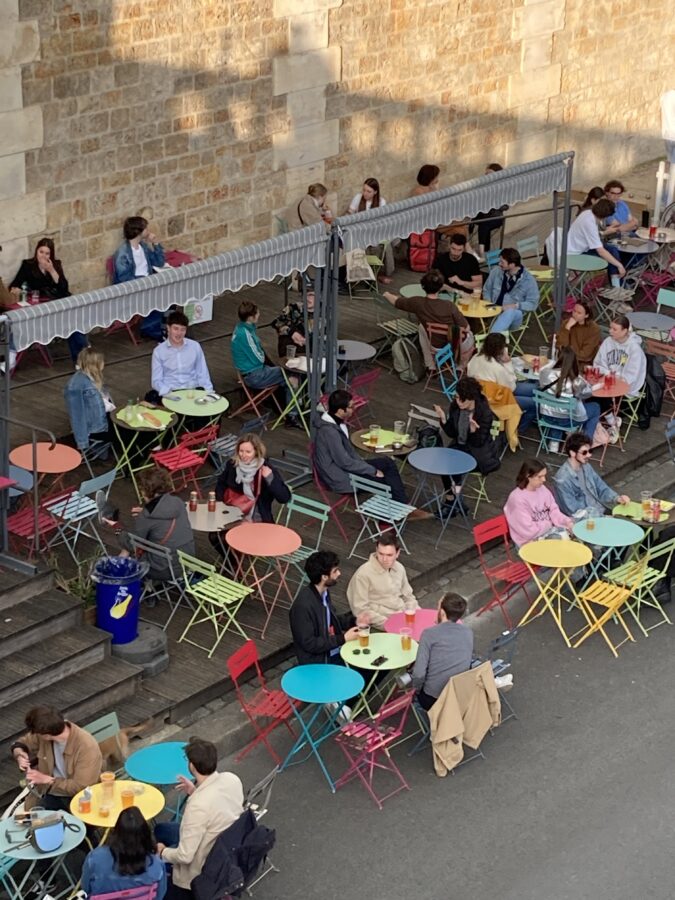 ---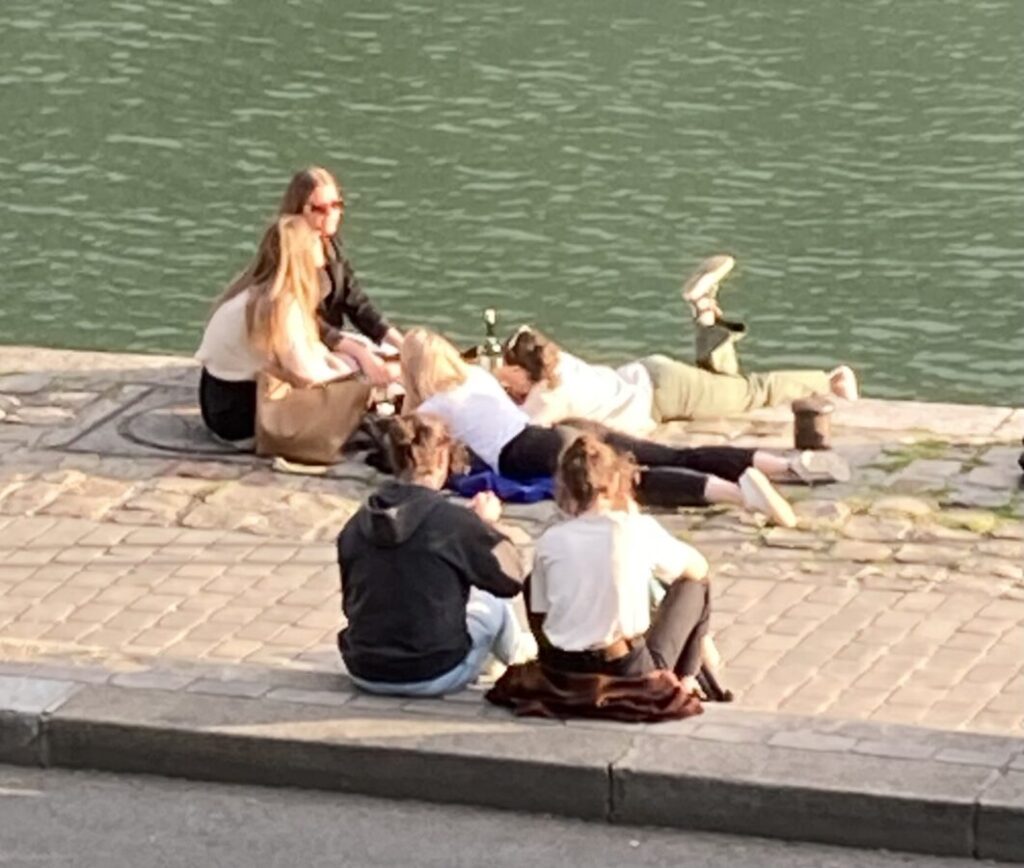 To close, here's a surprise for many of you. I have come to Paris with a fractured right foot. I'm walking in a boot, but so far have done just fine. It happened a week ago while I was walking into Rotary at the VBC. You would think that I could find a better story than that!  Hardships are about attitude, and I'm trying to have a good one so as not to spoil our cherished time here.
So glad you're along for the ride!!
À bientôt
L & B
P.S. Since it's springtime in Paris, we'll also capture the beautiful flowers.