Bonjour,
Travel is one of the pure joys of life whatever your age. But it does indeed take a toll on one's body. I'm working to stabilize my crazy system after a year of health challenges, and the kids are struggling with lack of sleep. But slowly, all are finding a new normal. Emily seems to be adjusting the best.
Yesterday was a rainy day in Paris, but busy and fun for us. We had specific tickets to the Louvre for 9am (everything this time is pre-booked with specific entry times because of COVID). I picked 9am so we would be first inside with minimum waiting to see the Mona Lisa. It's usually so packed that a close-up look is next to impossible.
Well, Natalie had set two alarms and slept through both. When they didn't get to the apartment on time, I walked to the hotel to rouse her. That set a panic tone for the morning but we made it, only to do our usual wander-around-and-get-lost-in-the-Louvre routine. I had checked on an English tour for five people so this wouldn't happen, but it was $800! We did the best we could but missed so much. Carson has a problem with overheating, and he became quite wiped out. It was cool and rainy when we left but his outfit was much too warm for inside Le Louvre. He finally crumpled to the floor with nausea which demanded that we exit as quickly as possible to get him outside with cooler air. HOWEVER, we managed to take in quite a lot. Enjoy the photos: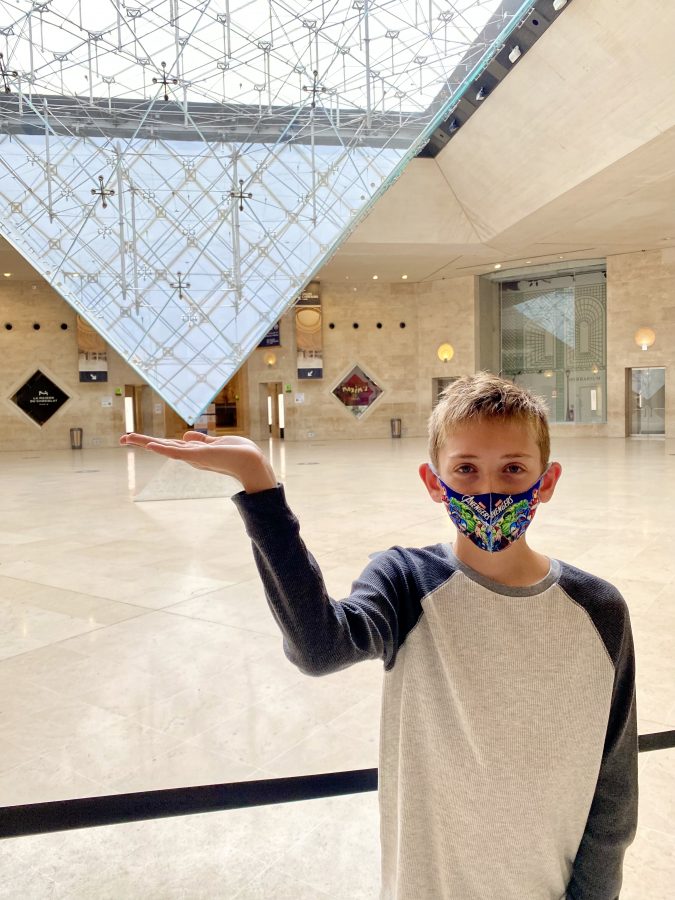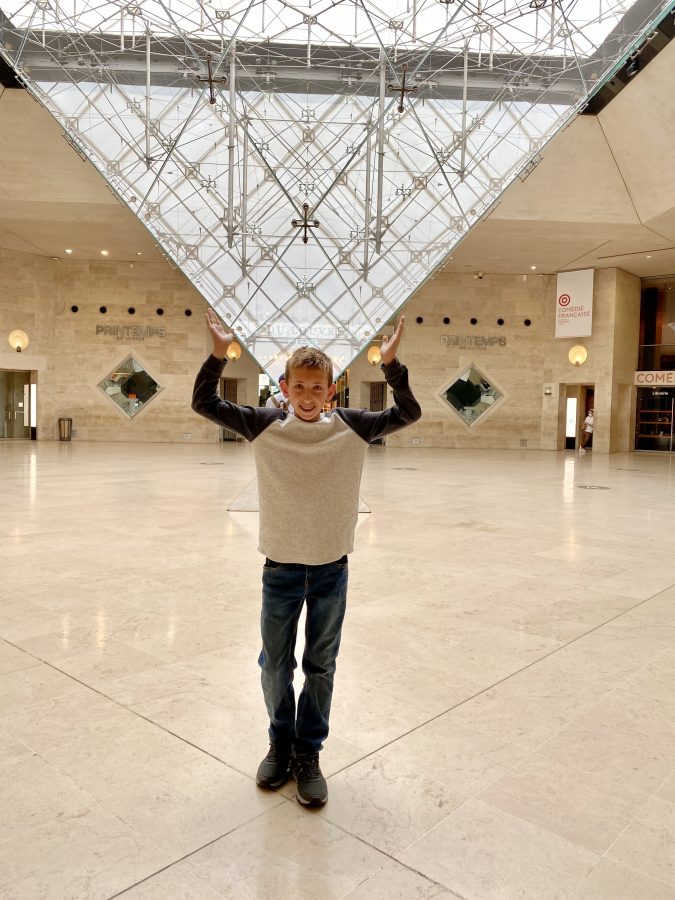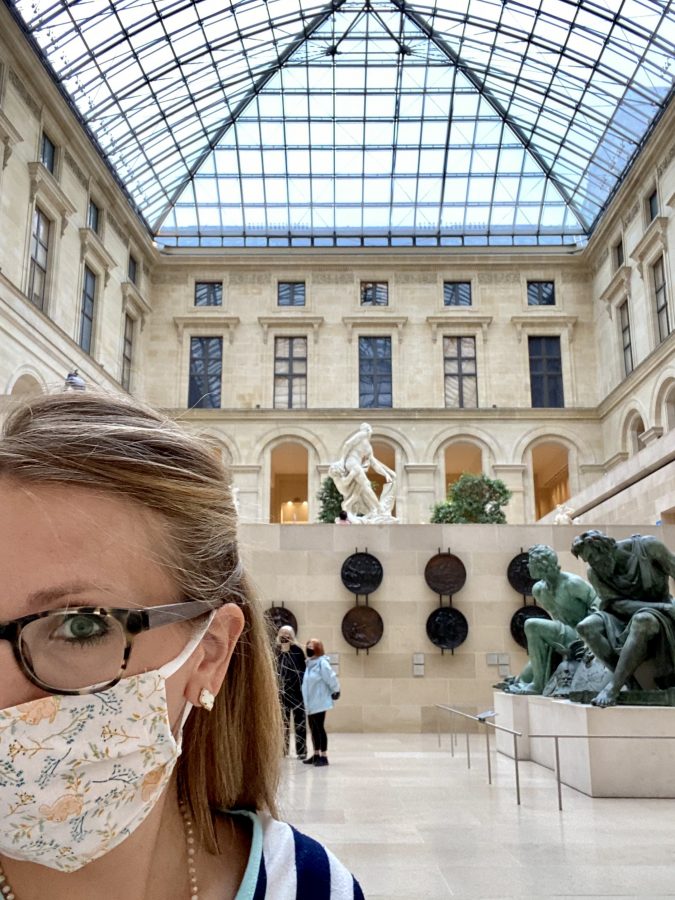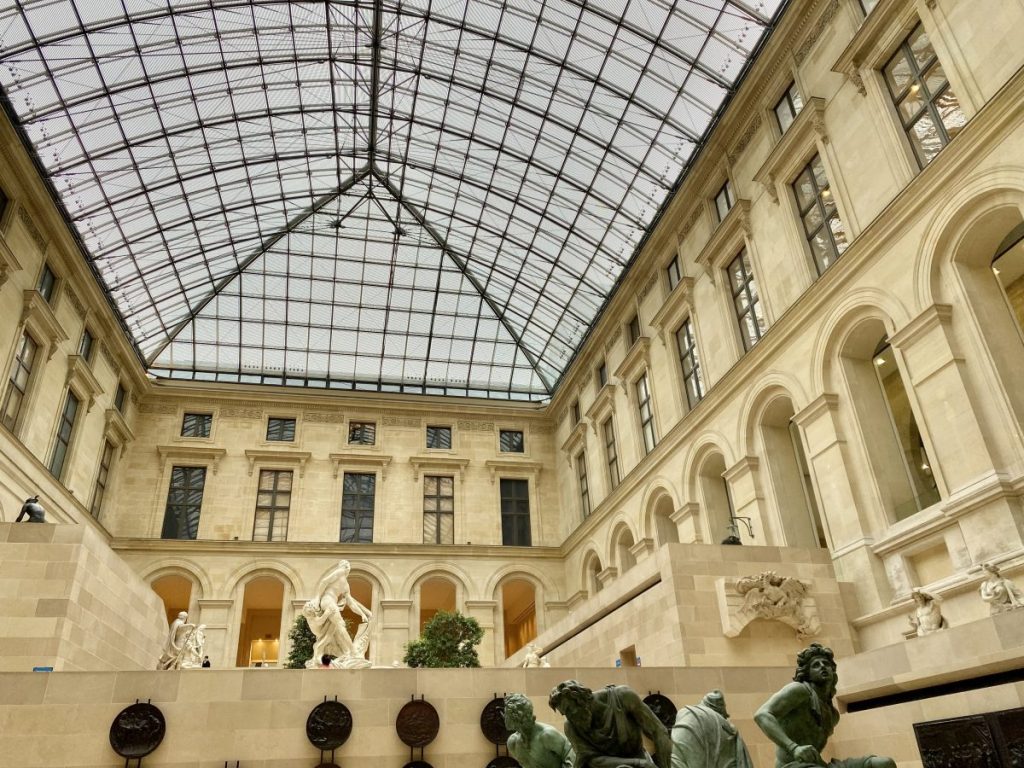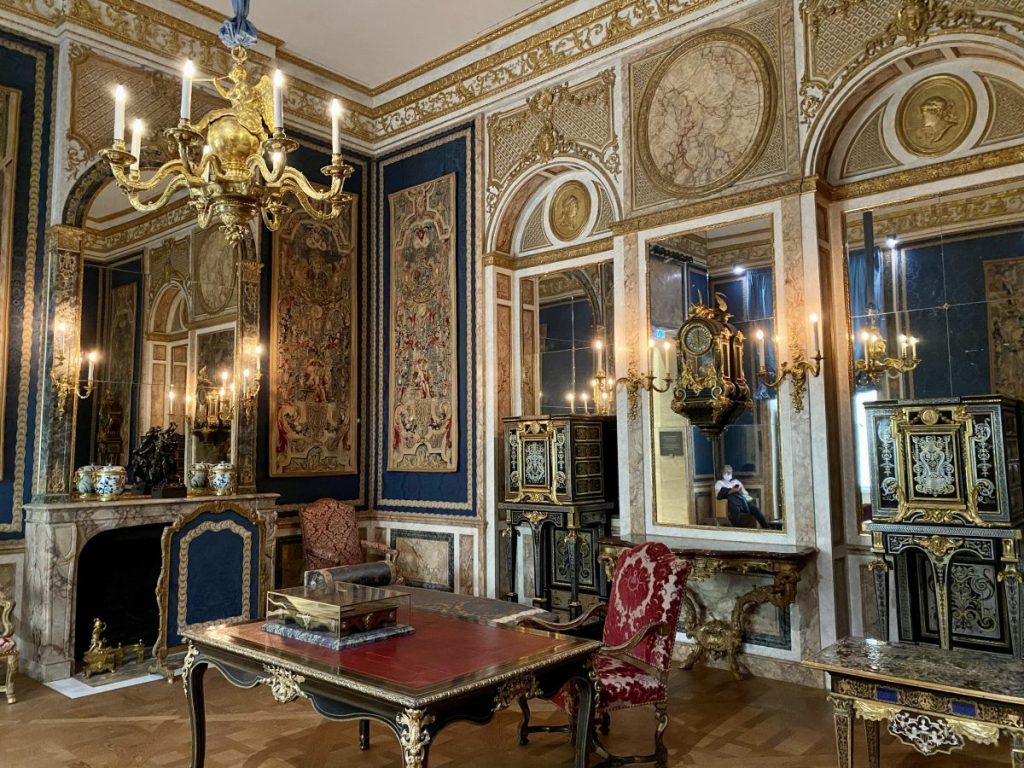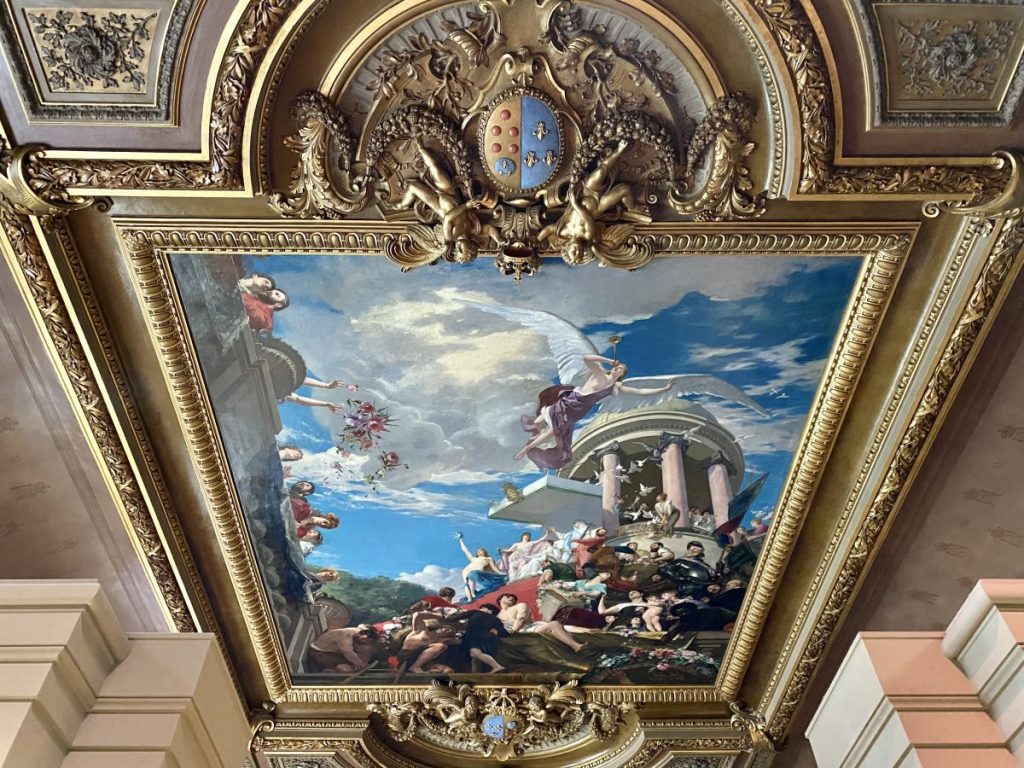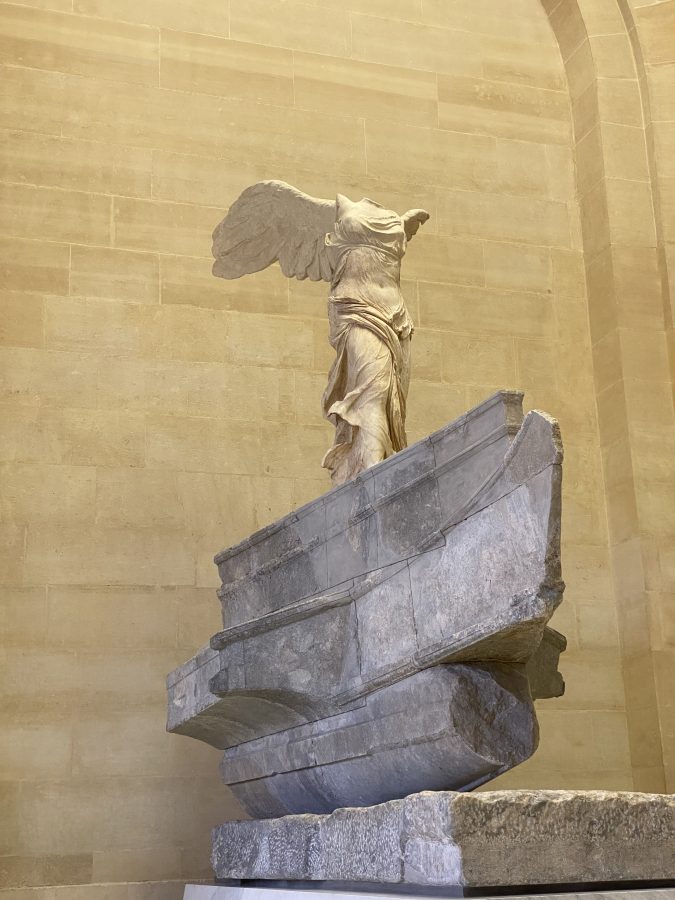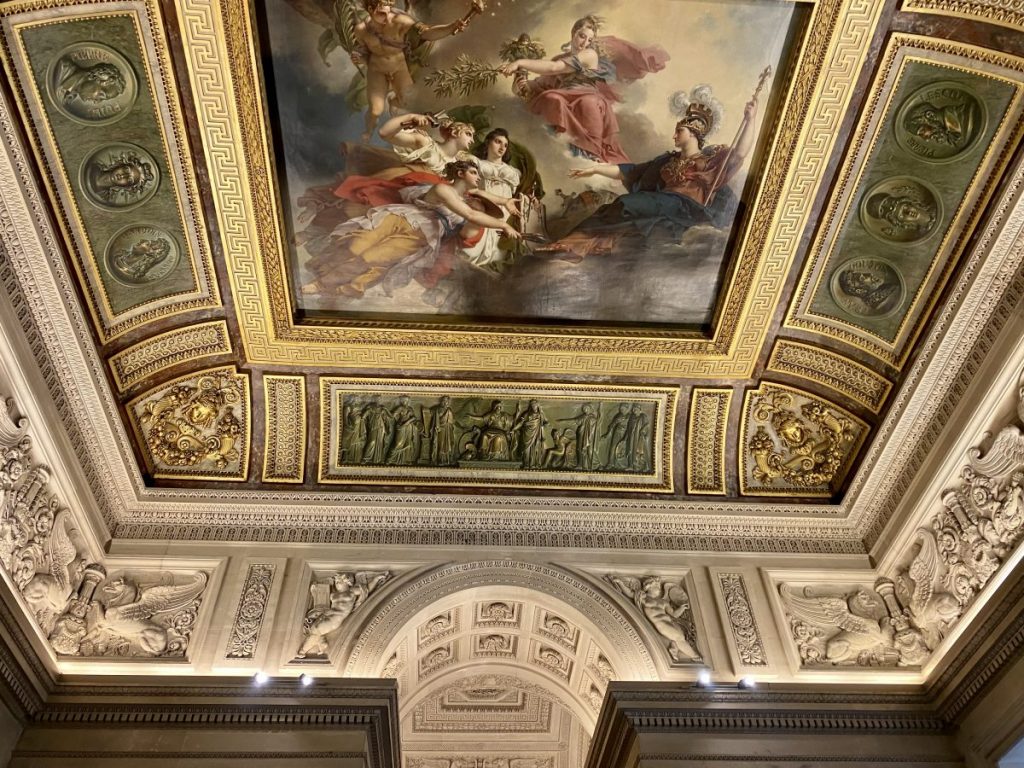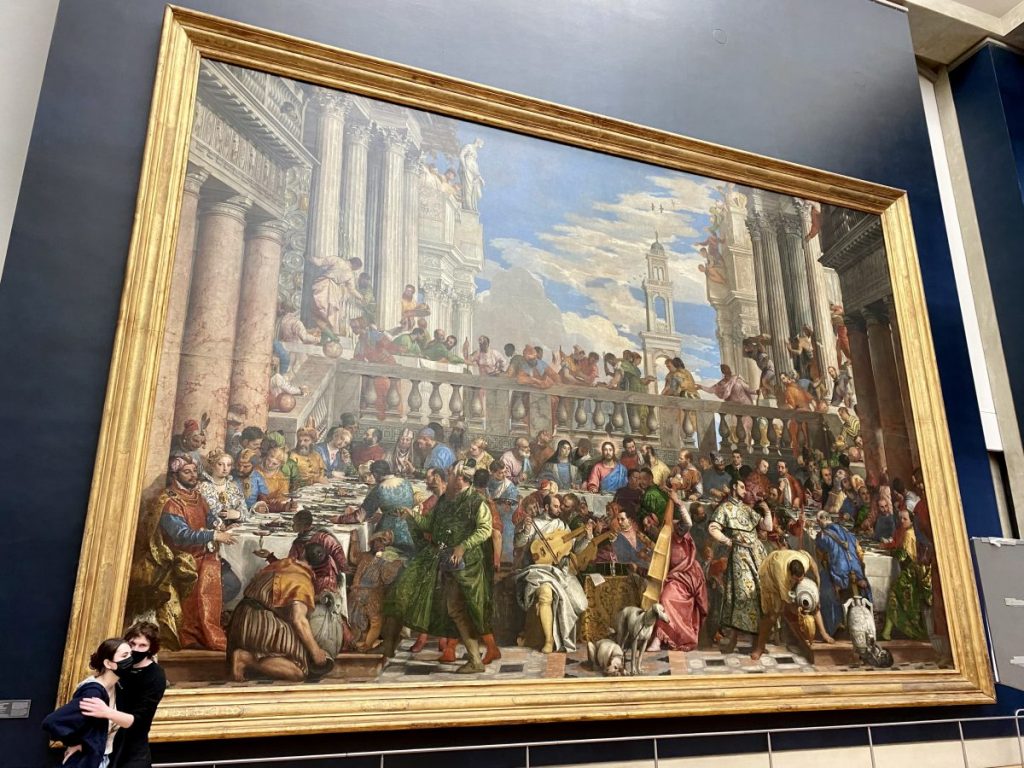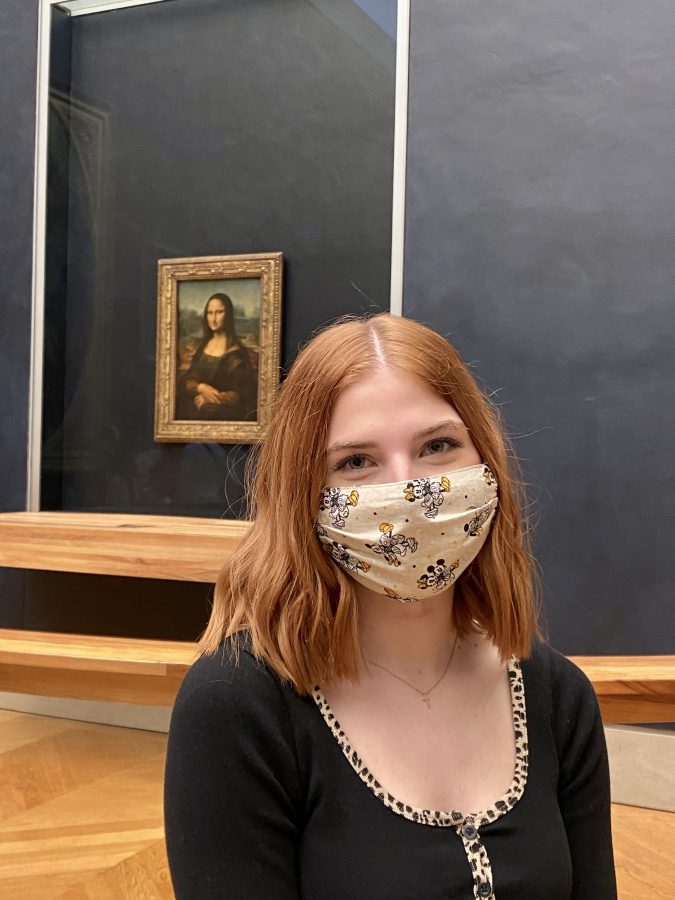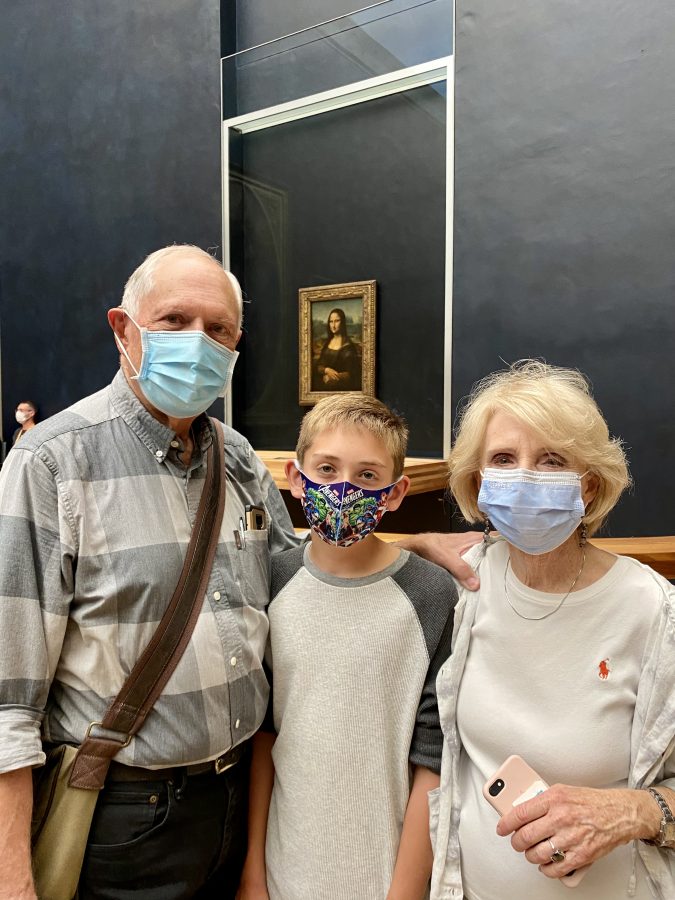 Carson came back to life with outside air and a cool drink. Then they all played around at the entrance to Le Palais Royale on the infamous black and white columns which go up and down. These were despised at first by the Parisians (just like the Eiffel Tower and the Pyramid at Le Louvre.)
The afternoon was topped off with a requested trip to a clothing store for young gals called Brandy Melville where Emily did significant damage!
We have both Emily's mother and grandmother now following the blog  from Tennessee so hope they are enjoying.
We were a block away from Eglise St. Sulpice (notorious from the DaVinci Code by Dan Brown, and it was a good lesson about the Rose Line. Carson and I spent part of the evening watching the start of the movie on Netflix since it traced much of what we had seen during the day.
Our evening was simple and so American…pizza and pasta at a nearby café in the Marais.
Our door of the day on rue des Rennes:
And an X-rated (!) piece of artwork from Le Louvre for our lovers of the day.
Today, hopefully, enough sunshine for Montmartre, my favorite!
A bientôt
L & B