Bonjour mes amis,
Yesterday was a glorious day, weather-wise for us after a rain during the night. Cool, breezy, clear skies, just perfect for getting around.
Our day began with a visit to a relatively new museum about the Liberation of Paris in WWII. It is free and without reservation. Located across from the catacombs on the Left Bank, it is superbly designed and well worth a visit. We had seen it last year and thought the Tysons would enjoy it which they did. Unfortunately, we didn't allow enough time because of a 12:30 lunch reservation at Le Procope. There is a virtual reality tour with special headsets where you follow a guide named John through various settings related to the Resistance. We'll do our best to return so the Tysons can have this experience. It's the premiere portion of the museum.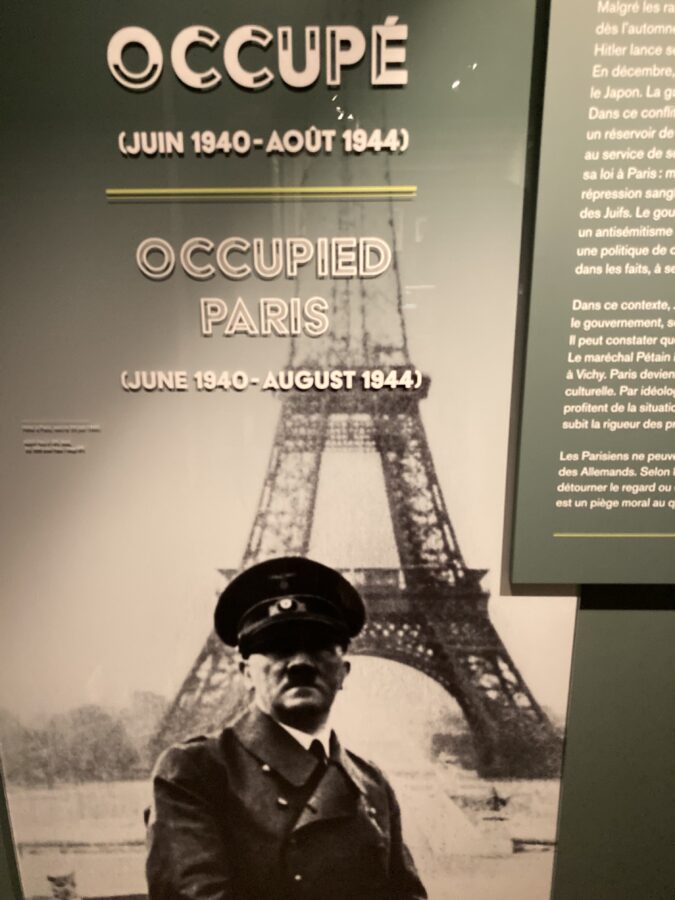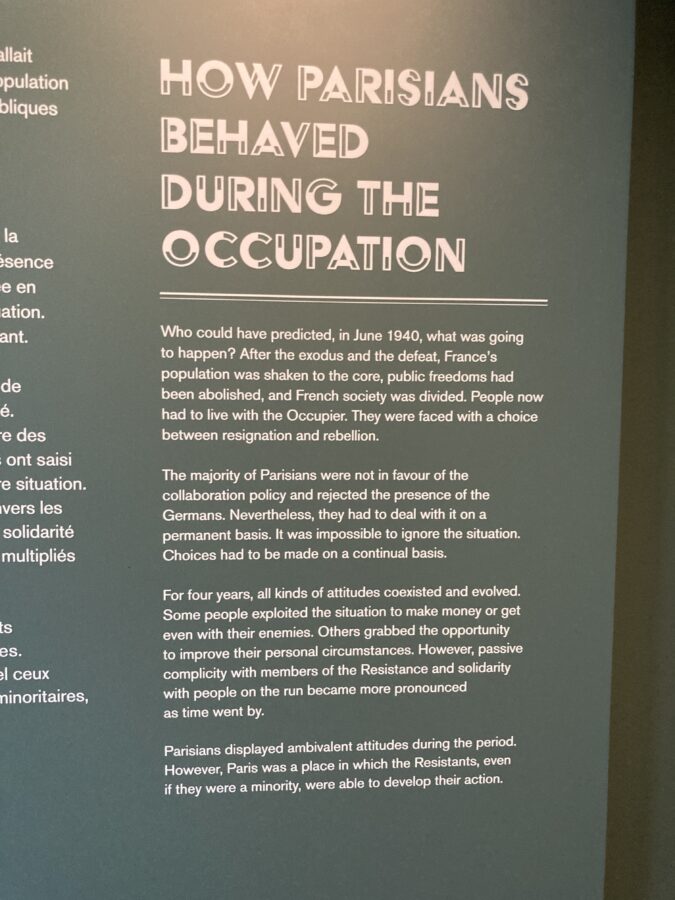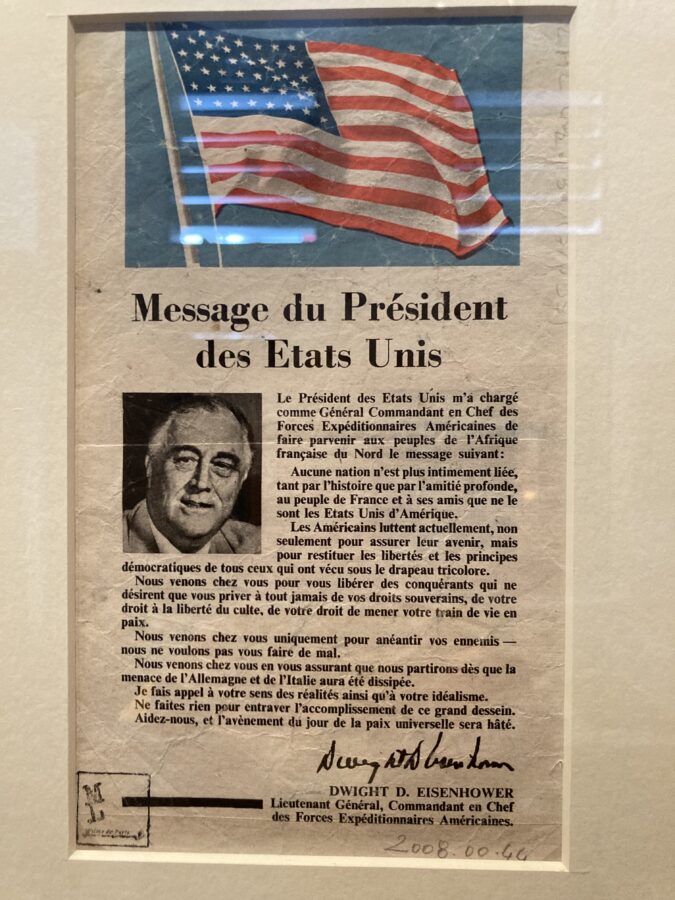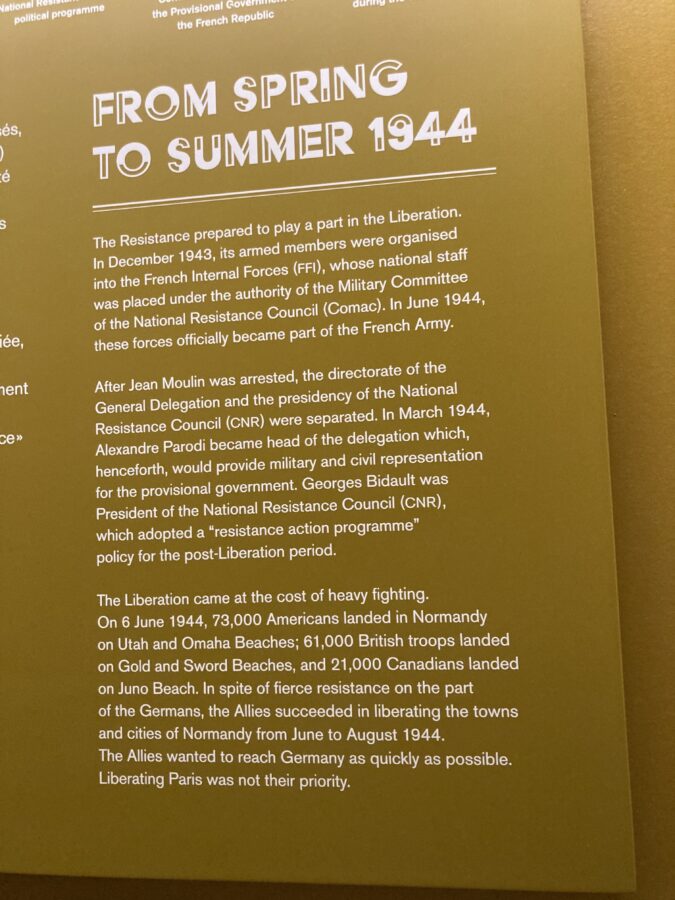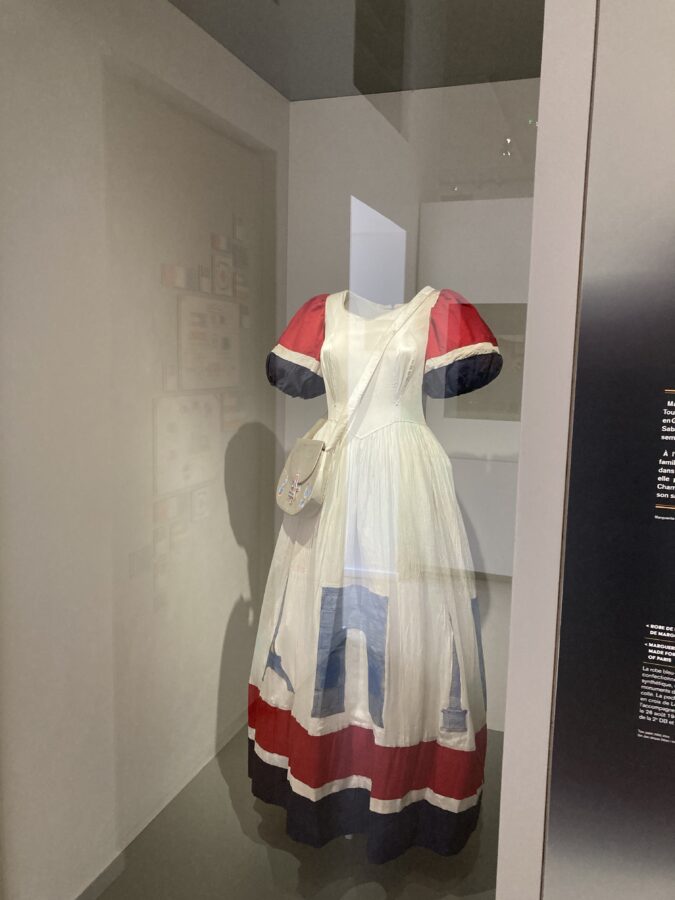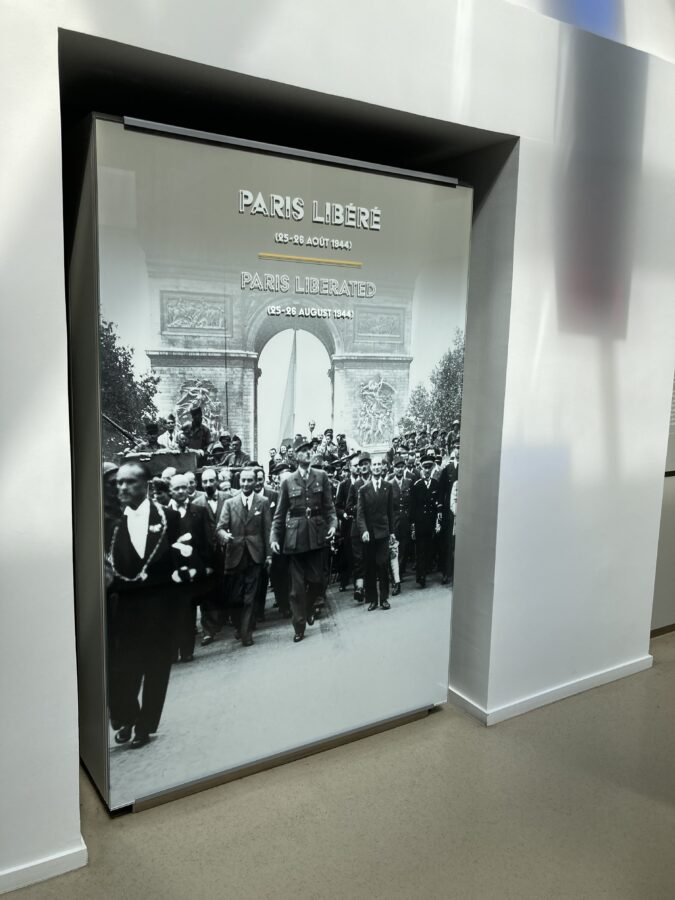 We rushed off to lunch at Le Procope because it's known for its onion soup. Johnny is looking for the best onion soup in Paris to match the one that he prepares. He believes he may have found it yesterday and also had some lamb which he's been looking for. I did a lousy job in taking absolutely no food pictures. Sorry! Sharon got the onion soup so I'll use her photo. She and I had the sole which is a speciality for 44 euros each!! We forgot to ask the price. Delicious!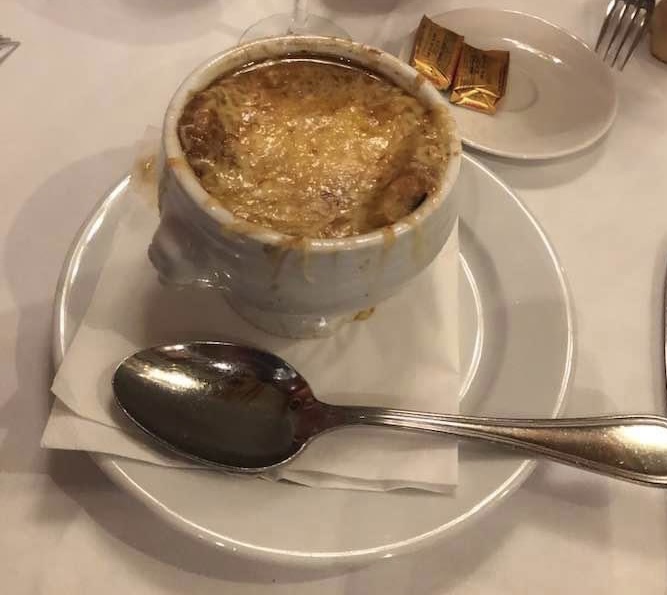 Le Procope is an iconic French brasserie in Paris established in 1686 which makes it the oldest café in Paris. (The original closed and reopened much later so some debate about the claim.) It sits on a cobble-stoned alley, rue de l'Ancienne Comédie in the 6th arrondissement and serves only traditional French cuisine. It became a hub of the Parisian artistic and literary community in the 18th and 19th centuries. Famous guests are claimed to have eaten here like Benjamin Franklin, Thomas Jefferson, and Marie Antoinette and Napoleon. Also Voltaire and Rousseau. If you don't feel the breath of history over your shoulder here, you won't feel it anywhere in Paris. I did get some exterior shots.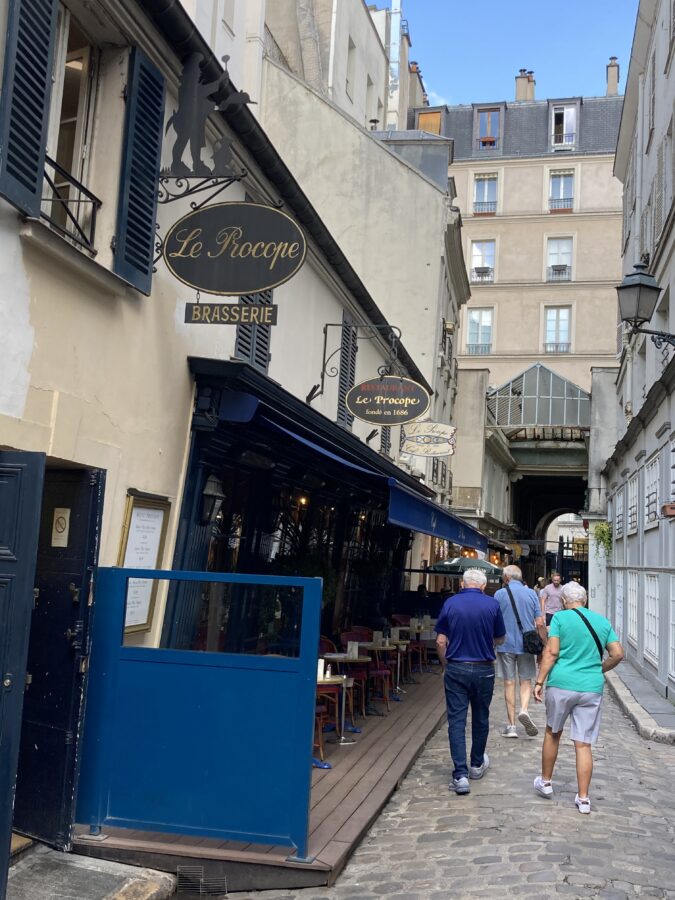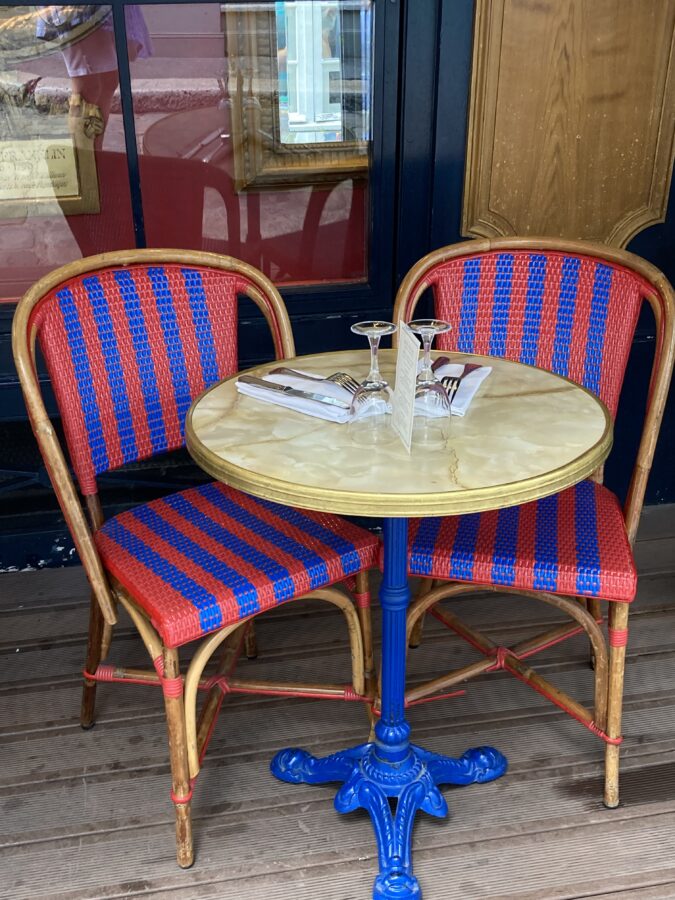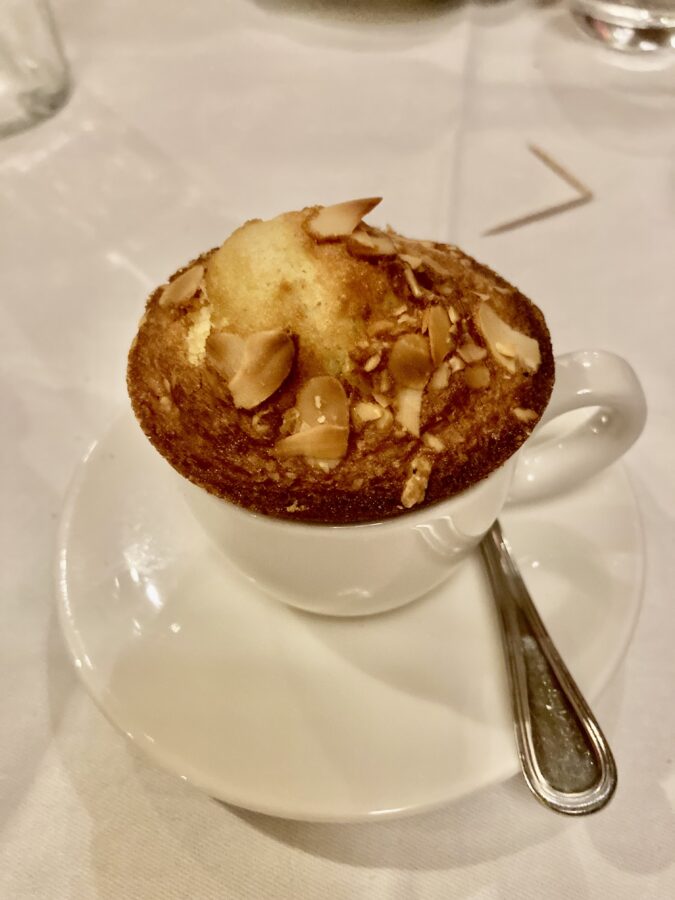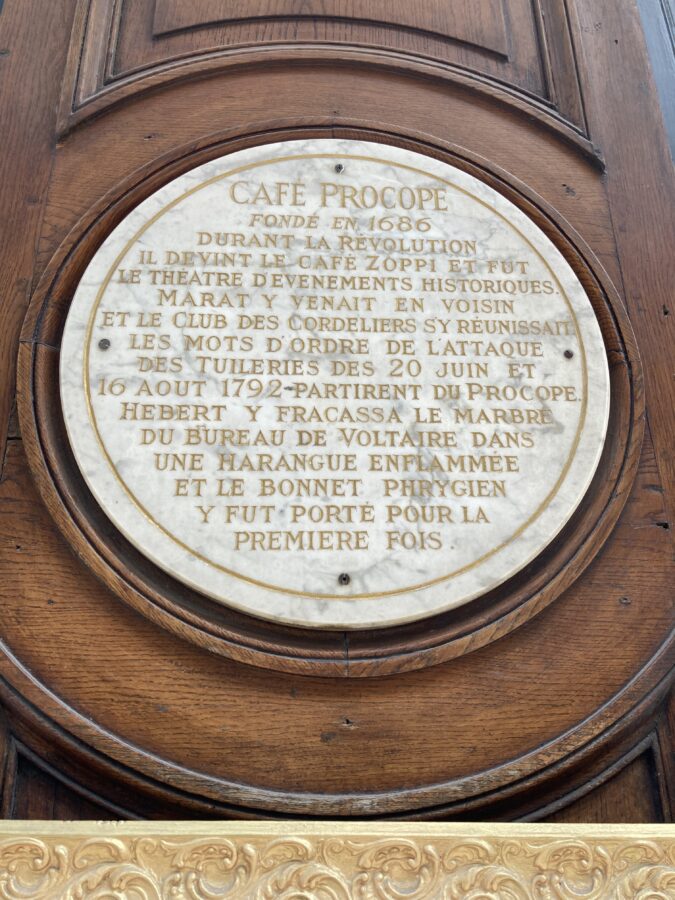 After our lunch we simply strolled for hours stopping to rest and drink(!) along the way. I believe Sharon hit every souvenir shop on the Left Bank and found herself some shirts and other gifts for friends. Lots of opportunities for cafe chairs and one little doggie. Last stop was Le Bouquet St. Paul which is closing tomorrow for two weeks for a total re-do. It will now be Italian! The Tysons are sorry because they've established an identity there. It's always been our "little hole in the wall" and we also hold it in much fondness as our beloved apartment was right upstairs.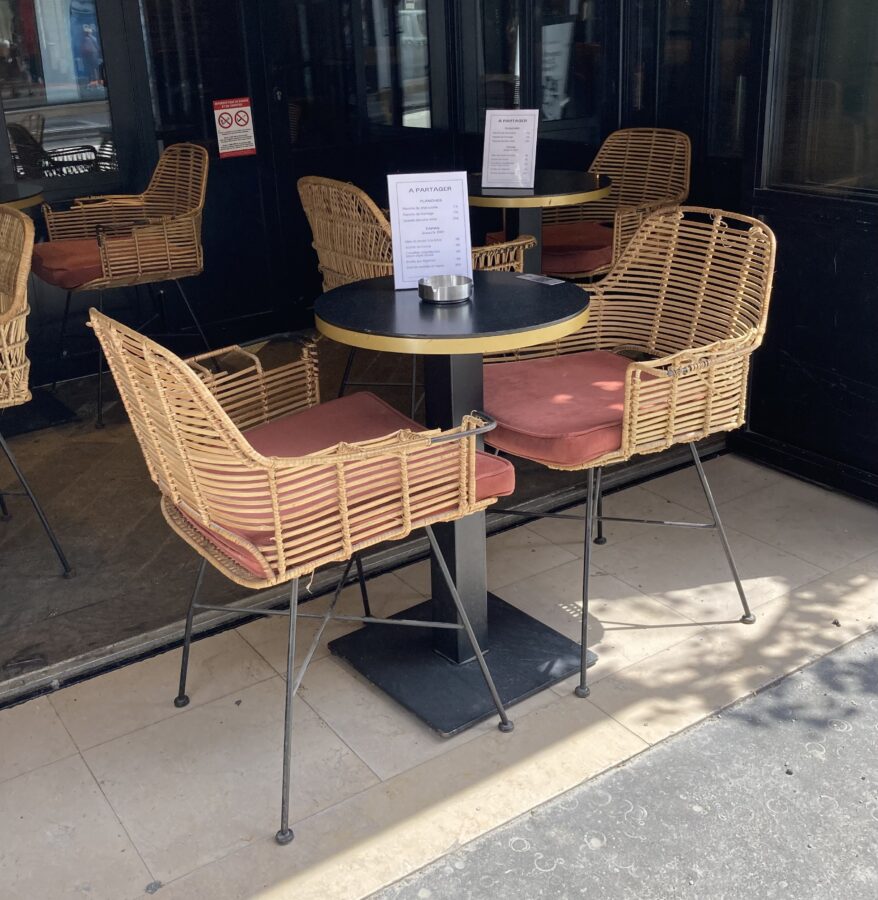 It is 57 degrees in the early morning here in Paris. How divine! We are thankful and joyous at the cooler temps. How funny that today we will be inside for almost the entire day getting lost in Le Louvre. Literally! Lunch is reserved at Café Marly, and I promise we'll get some pics of food!
Have a great Saturday,
L & B