Bonjour,
Yesterday, we enjoyed a leisurely stroll through the grand boulevards of Paris, including Boulevard Haussmann, Boulevard Capucines, and Boulevard des Italienes.
If you plan to come to Paris or have already been, take five minutes to read the attached article. Baron Haussmann created the Paris we all know and love but not without a great deal of controversy.
In 1853, Napoleon III "was looking for someone to…rebuild Paris as a modern capital that was worthy of France." Haussmann was not an architect, an urban planner, or even a baron, but he rose to great heights with the support of Napoleon. His goals were devised to counteract the following:
1. Narrow crooked streets which you can still see in Le Marais where we are.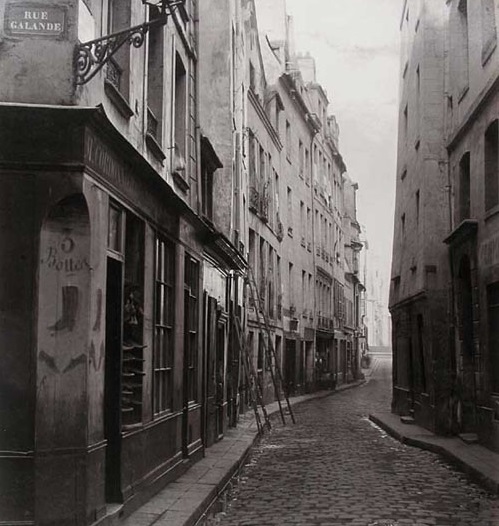 2. Rapid growth and over-crowding
3. Streets that were medieval style with open gutters for sewage and breeding grounds for disease.
4. Inefficiency for traffic and commerce.
5. Prevent revolution and allow quick access for troops (narrow streets were easy to barricade)
His plan consisted of:
1. An expanded sewer system
2. Wide Boulevards such as the Avenue de l'Opera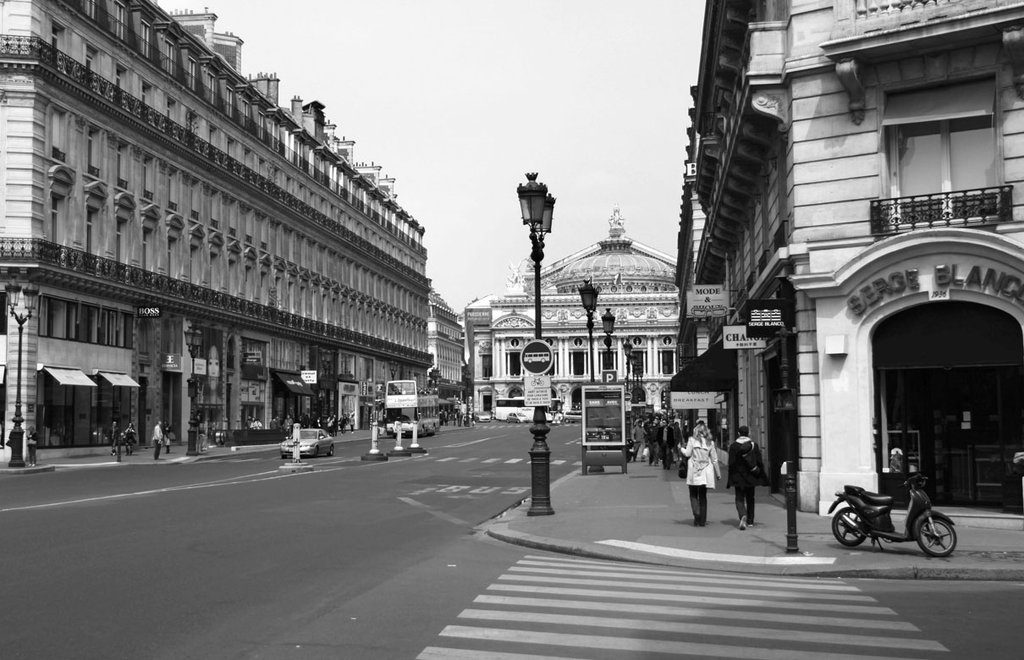 3. Gas lighting for the streets
4. Construction of monuments
5. Symmetrical road system
6. Addition of parks
7. Dividing Paris into sections or arrondissements
He used the neoclassical style of the period, represented by buildings with five stories and elaborate balconies.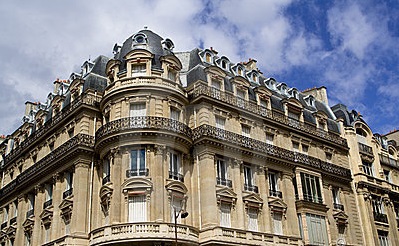 The on-going question is, "Did Haussmann destroy old Paris, uproot people from their homes, demolish cherished neighborhood traditions, or did he create new Paris?" In the process, 20,000 buildings were destroyed and 30,000 new ones were erected. If you want to read a very personalized story about how families were affected, I recommend a touching novel by Tatiana de Rosnay entitled "The House I Loved."
We had lunch at one of the famous places in Paris: Le Grand Café des Capucines.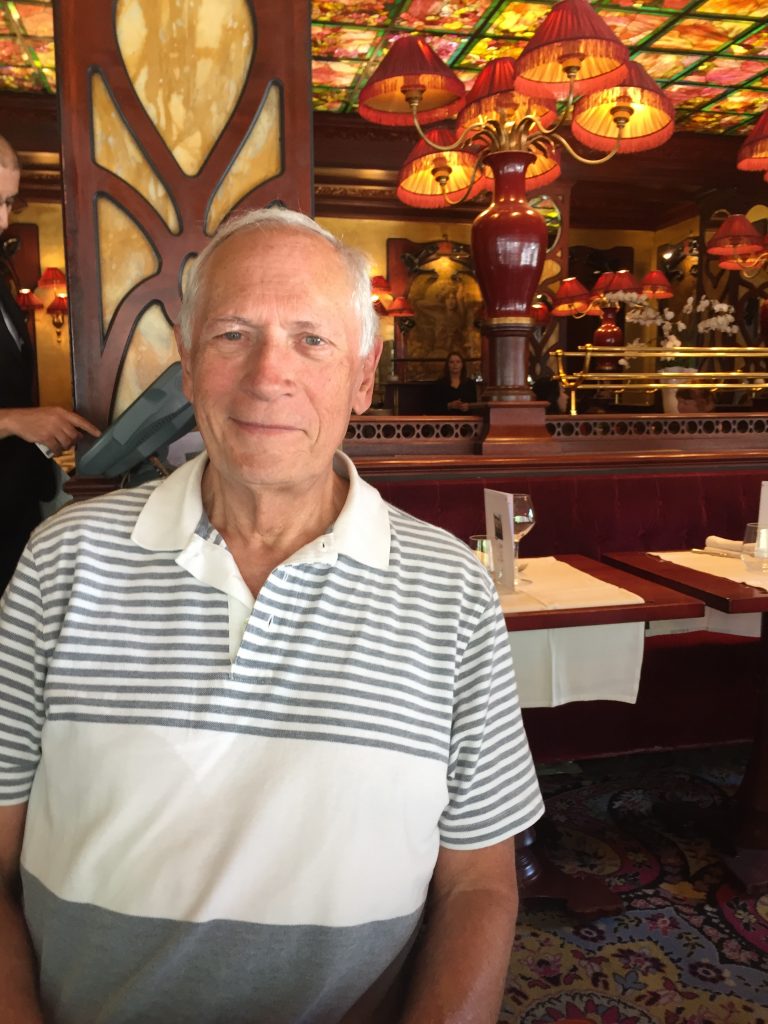 The "Purely Paris" photo of the day is for my little Carson, a subway shot of The Minions.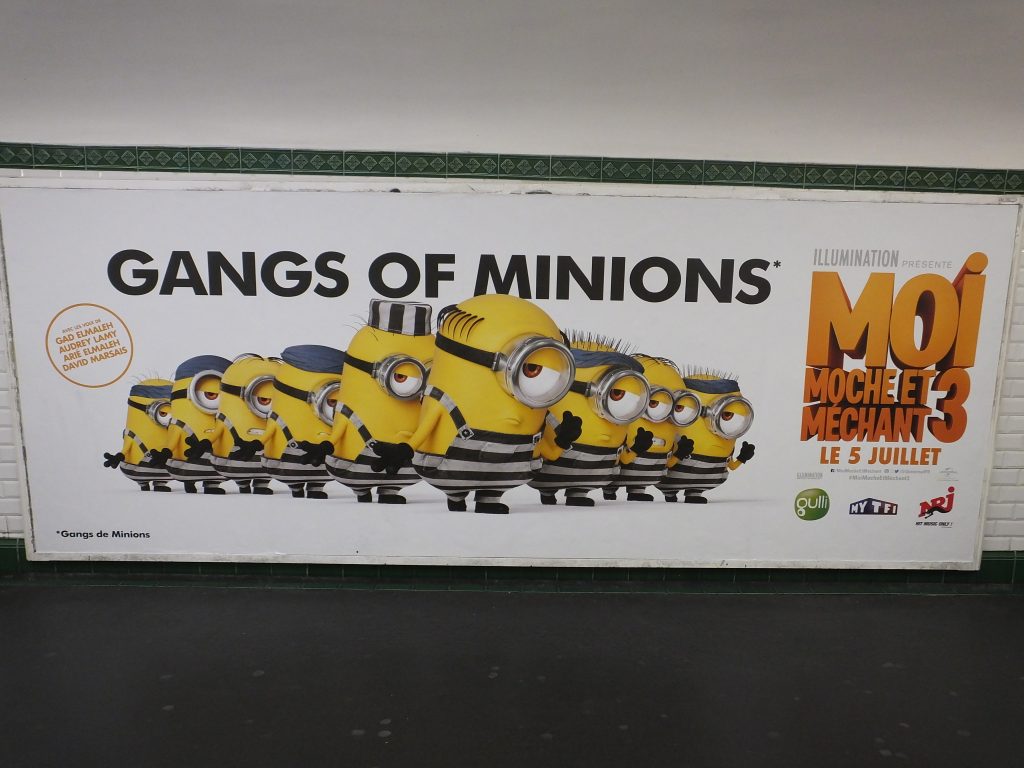 Hope you have a nice day and enjoy these photos from our stroll.
L & B