Bonsoir,
It's Sunday in Paris and hot as can be under brilliant blue skies.  The weather forecast for next week is trecherous with a prediction of 100 degrees on Tuesday.  Yikes!  We are shocked at this in June, usually an August problem.  Our new apartment has plenty of windows but no set of fans to help stir the breeze. Most likely we will buy a cheap fan tomorrow especially for sleeping.  Between 5 and 7pm, it was like an oven in the apartment since we get the Western sun.
Bernie took a set of pictures of the apartment with his camera and they are better than mine so will share. Pay close attention to one that looks a little like a spaceship. That's our microwave! Haven't yet figured out how to make it stop, but working on it.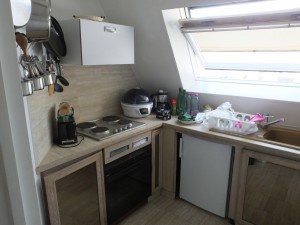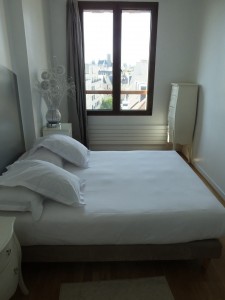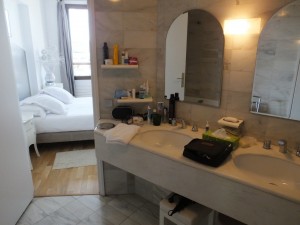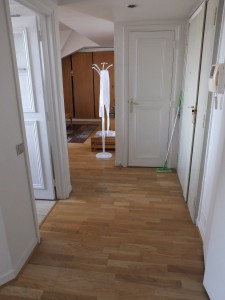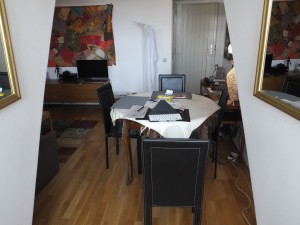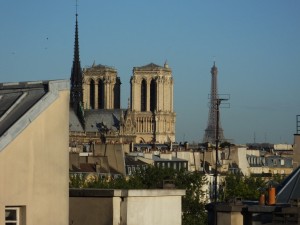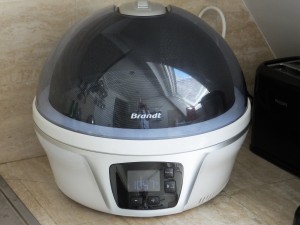 We used the washer/dryer combination today.  It's an LG very much like mine at home except for the dryer cycle.  To wash and dry one load took about six hours! I won't use the dryer function very much. We will still go to our favorite Lavamatique.
This afternoon we made our way to rue St. Antoine and grabbed a table at Le Bouquet St. Paul t0 view the annual Carnaval parade made up of  folks who now live in Paris but came from tropical countries from around the world.  It is much like Mardi Gras in the summer.  We ran into this about five years ago on Le Champs Élysées.  The descriptive word was LOUD with drums blaring and scantily dressed folks movin' and shakin' everything!  It lasted four hours starting at La Place de la Bastille, down St. Antoine to L'Hotel de Ville and back up along the river on Quai Celestin.  We in essence saw and heard it from both ends!
Bernie took some interesting photos and we hope you enjoy.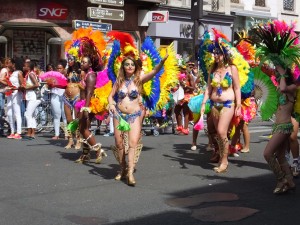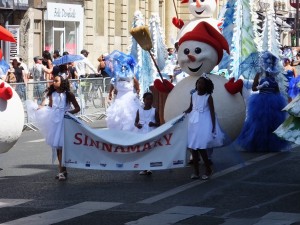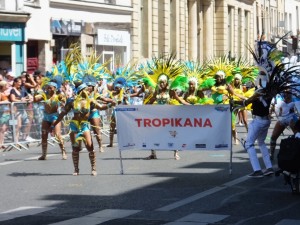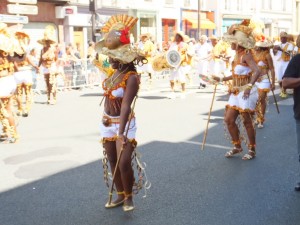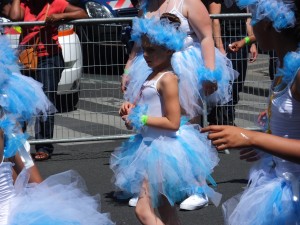 Tomorrow is detail day, getting a few things for the apartment like workable icecube trays, a hot pad for the kitchen, and a shower curtain.  Our shower is not functional right now but Bernie will figure it out.  He's already flushed the drains and will rig up a way to keep the water from going all over the floor.  It's always interesting to fight the gremlins when we first arrive.  And we are having great appreciation for our usual apartment of many years!
It's 9:59 pm,  still daylight and now wonderfully cool.
A bientot,
Linda  & Bernie