Bonjour,
After running wide open for days, we finally crashed and have done little but sleep!  Ten and eleven hours at a clip. We did not realize how tired we were and still like to pretend that we're fifteen years younger than we are. Alas, it did catch up with us. I am still plagued with the vertigo which consumes so much energy just to walk without reeling. The medicine I have makes me sleepy so you see the issue. We have taken the weekend just to rest and rejuvenate our bodies. This afternoon I'm getting a pedicure with a lady who speaks no English (I've used her services before) so I'll have a blissful hour of peace and solitude.
That's certainly not to be found on the streets of Paris. It is so jammed that walking down the sidewalk is almost impossible. The last two years since COVID kept the crowds down but now, they are roaring back like we've never seen them. I suspect it's this way all across the world as folks are more than eager to travel. We've chatted with people from New York, California and last night Venezuela.
This post is a jumble of this and that or as the French say, méli-mélo.
Friday's goodbye to Natalie and Carson was bitter-sweet as we had such a great 8 days together.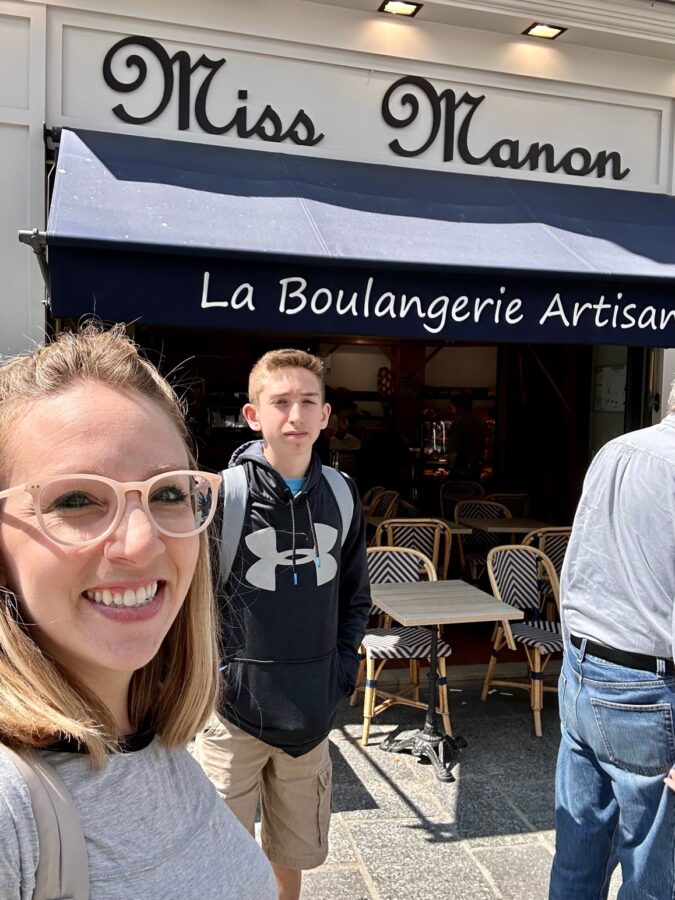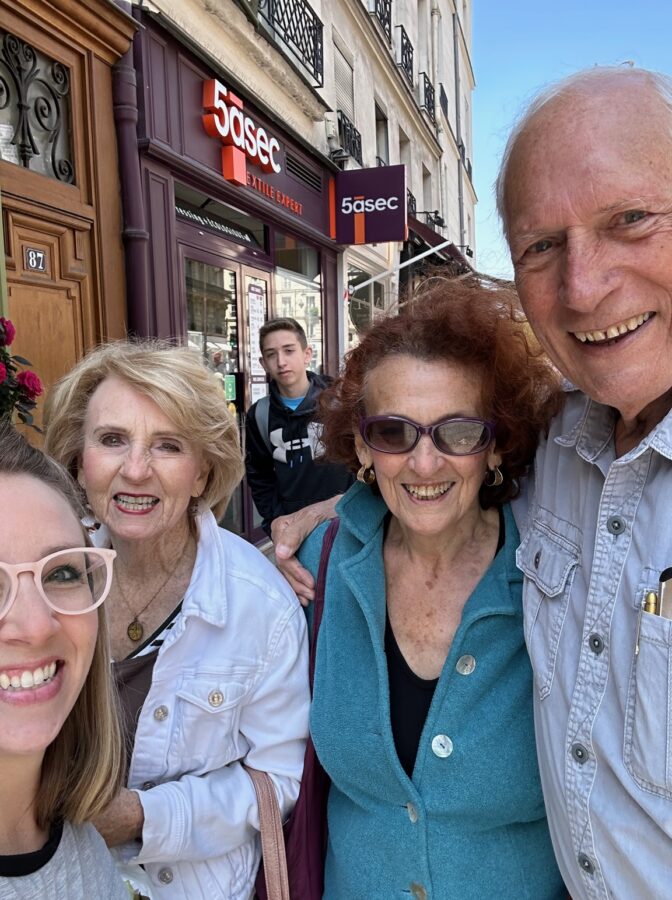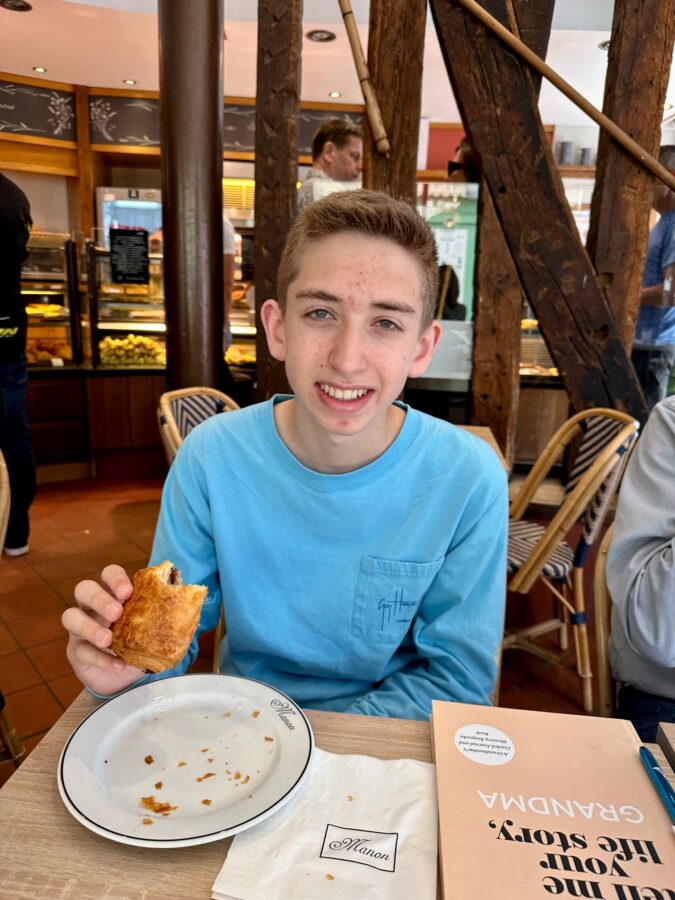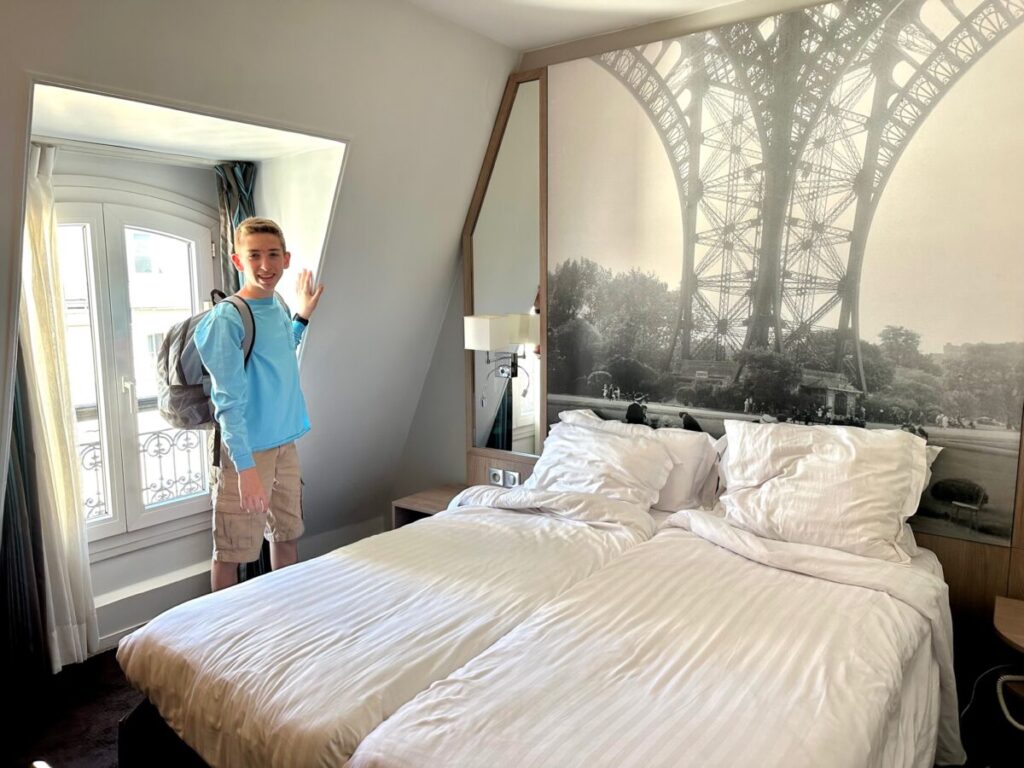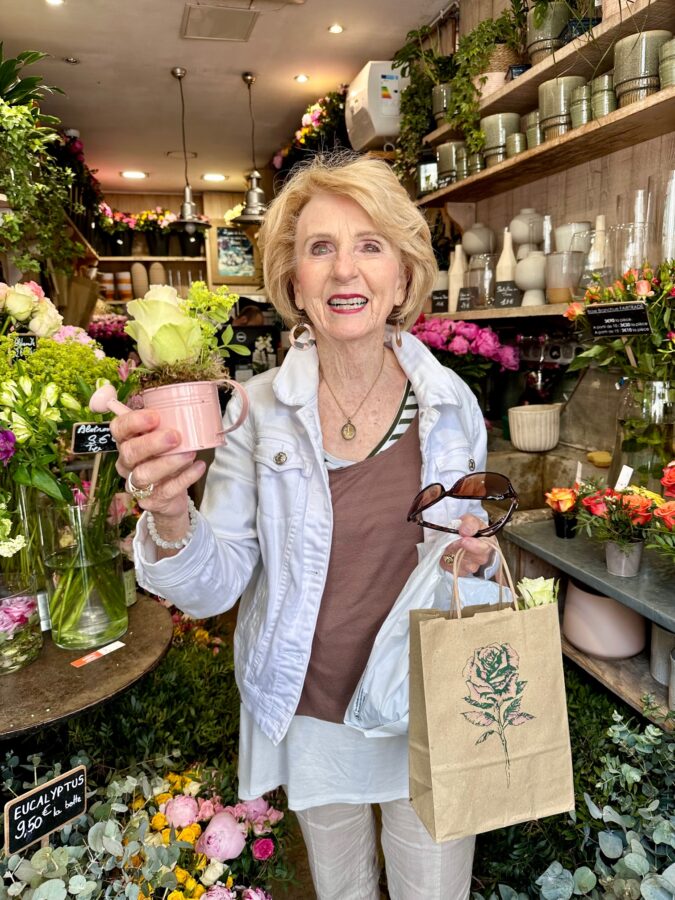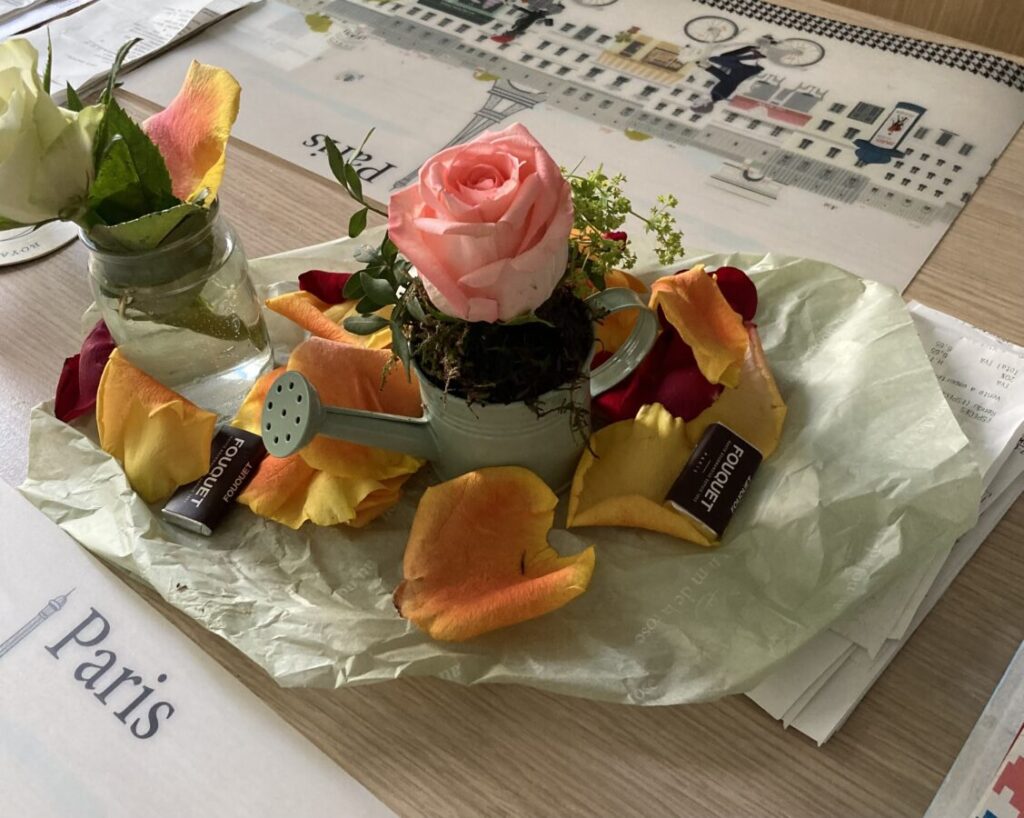 Plenty of joie de vivre along the river and yesterday for a wedding at St. Paul/St. Louis church. Weddings here seem always to be a high mass at noon on Saturdays.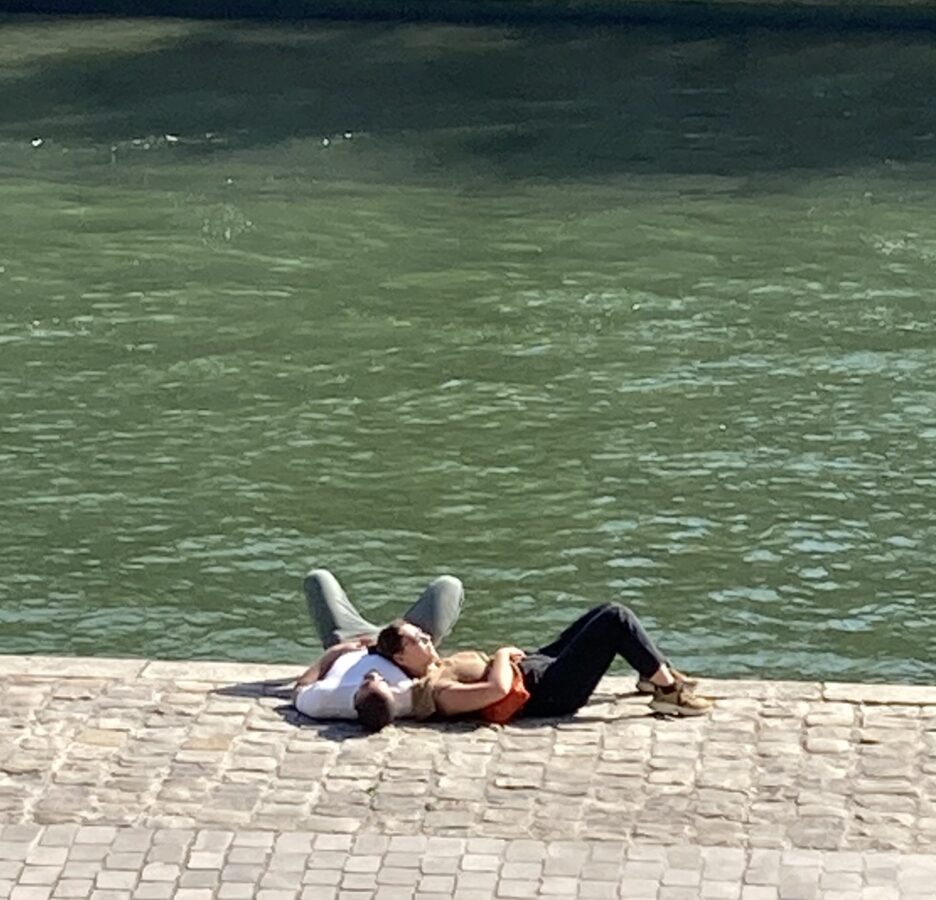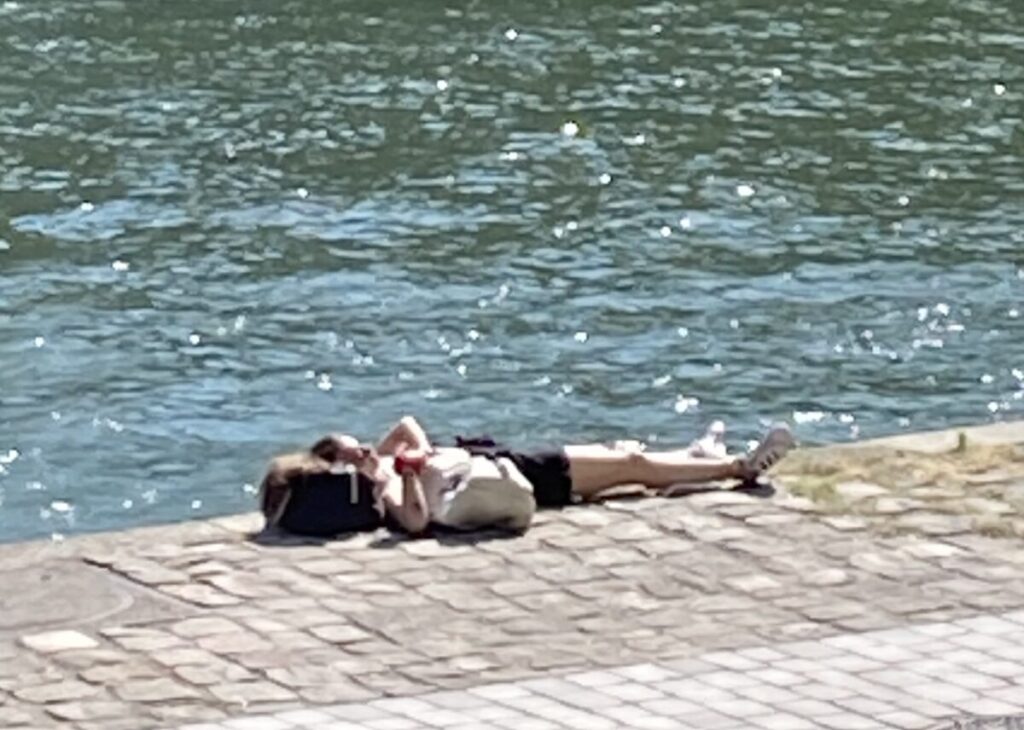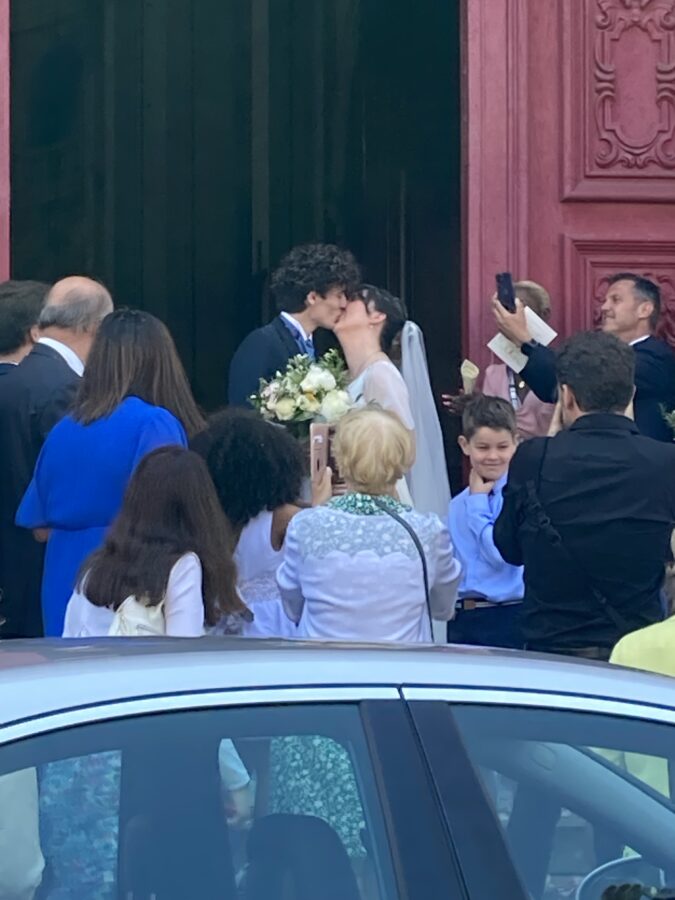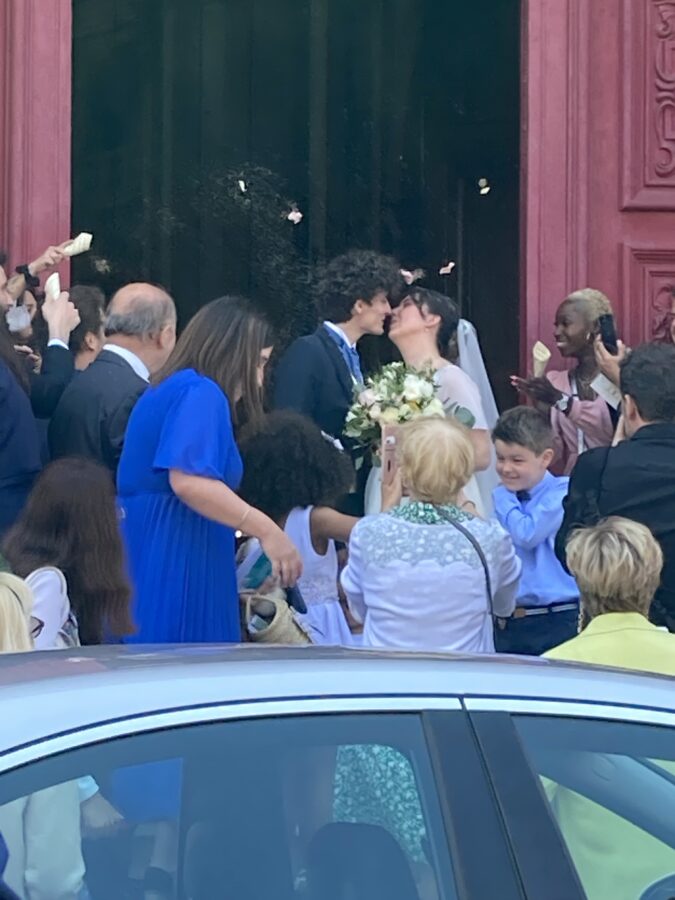 Our lunch yesterday was at one of the classic restaurants near us on Beautreillis called Vins des Pyrenees, established in 1905. If you go, take a trip upstairs to see old Paris! Bernie ordered sardines which we assumed would come in a fanciful arrangement of some sort but this is what he got…the can, three pieces of lettuce, and some bread. But he loved it.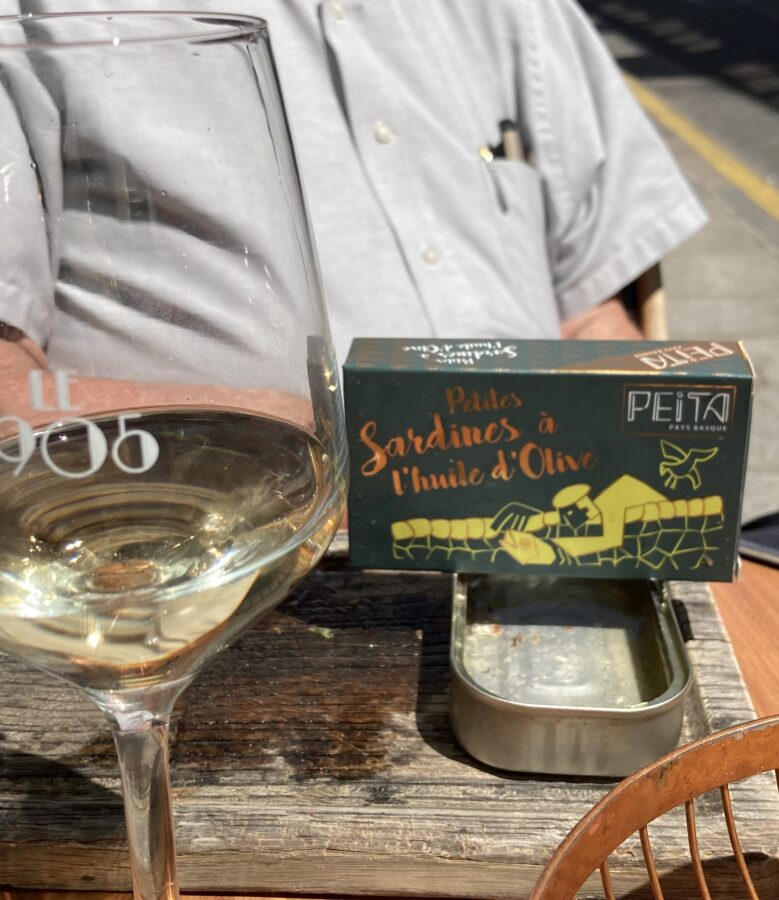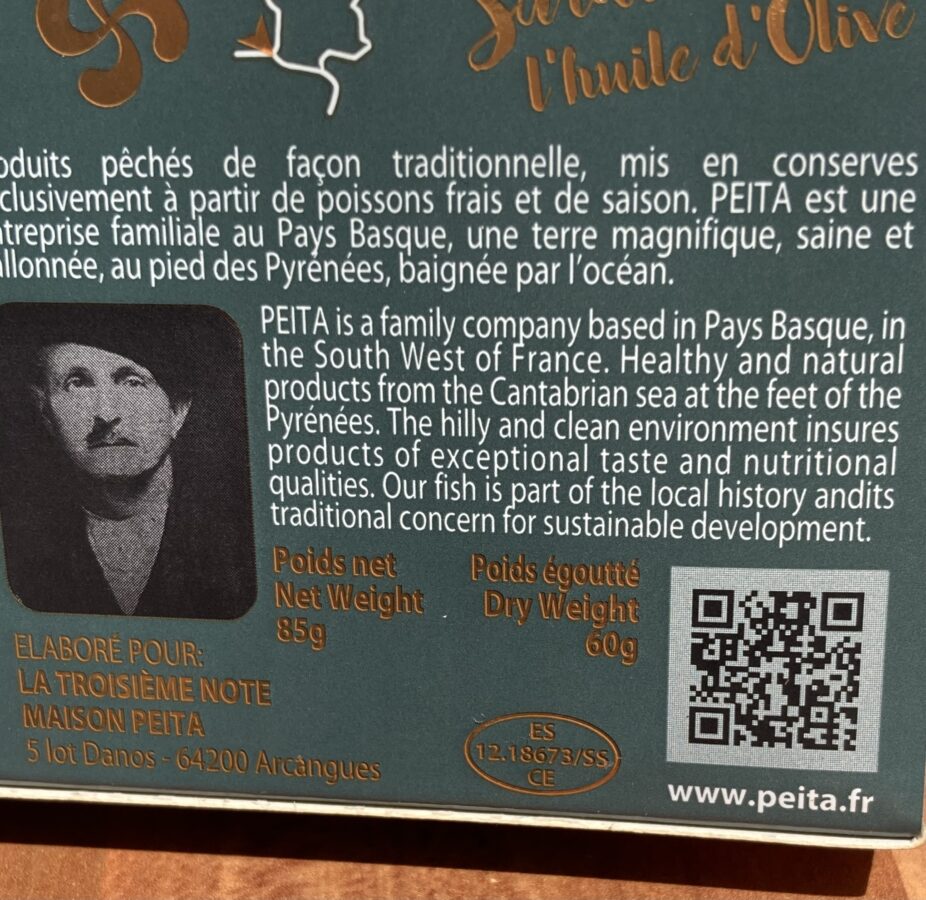 Finally, some shots from our stroll around the Marais.
This last section of photos is for my friend Linda in Australia whom we met years go with her beau Mark. They love this little park though yesterday it was a swirl of dust from almost two weeks without rain and appears now to be a dog park with dogs tearing around the circular walk. I tried to capture the beauty, albeit very dusty.
Have a lazy dimanche or Sunday! We have finished one month and ready to start on our second. Happy June 4th birthday to Natalie!!
L & B