Bonjour,
Tuesday was a no-photo day for us as it was laundry day. I know that sounds crazy but a load of laundry takes just under two hours, and if you have 3 or 4 loads, you do the math. Then there's the trek up the street to a dryer (our lavamatic is still closed for repairs)! So all of that combined with a dreary cold day had us pretty occupied.
But we made up for the lapse yesterday by attending a huge annual event here in Paris. We, along with hundreds of others, attended Le Salon du Chocolat at the convention center in the suburbs. It was the 25th anniversary of this much-anticipated event which included 260 booth presenters (only 3 from the USA), cooking demos, a global section with chocolate companies from around the world, a food court, samples galore, a Junior chef area where the kids could learn to make chocolate delights, and the chocolate fashion show (which unfortunately we didn't know about in time). Many thanks to my friend Carolyn Barnabo for sending a website that brought this to our attention.
Here's a walk-through in pictures that are truly eye candy. Everything you are about to see is chocolate!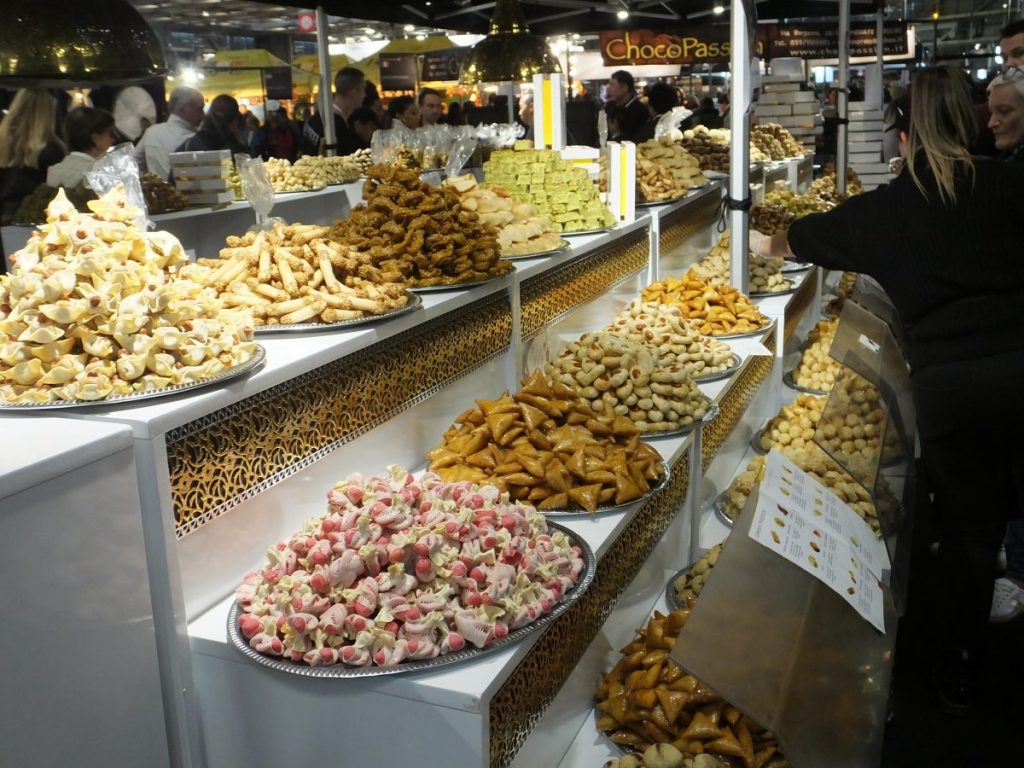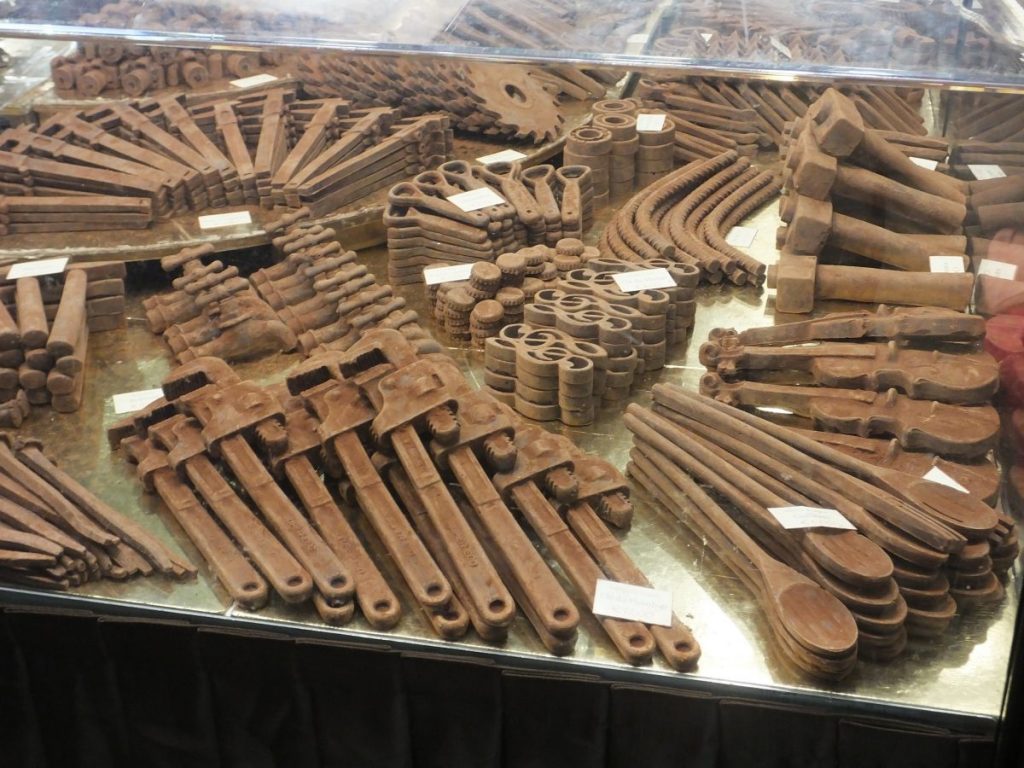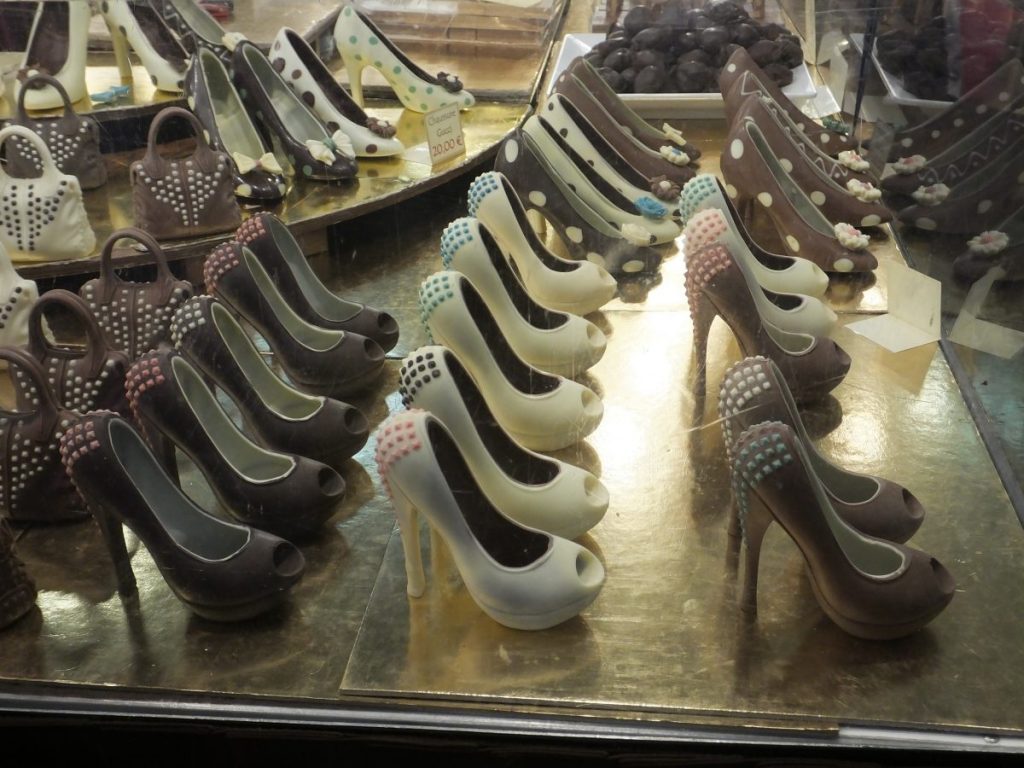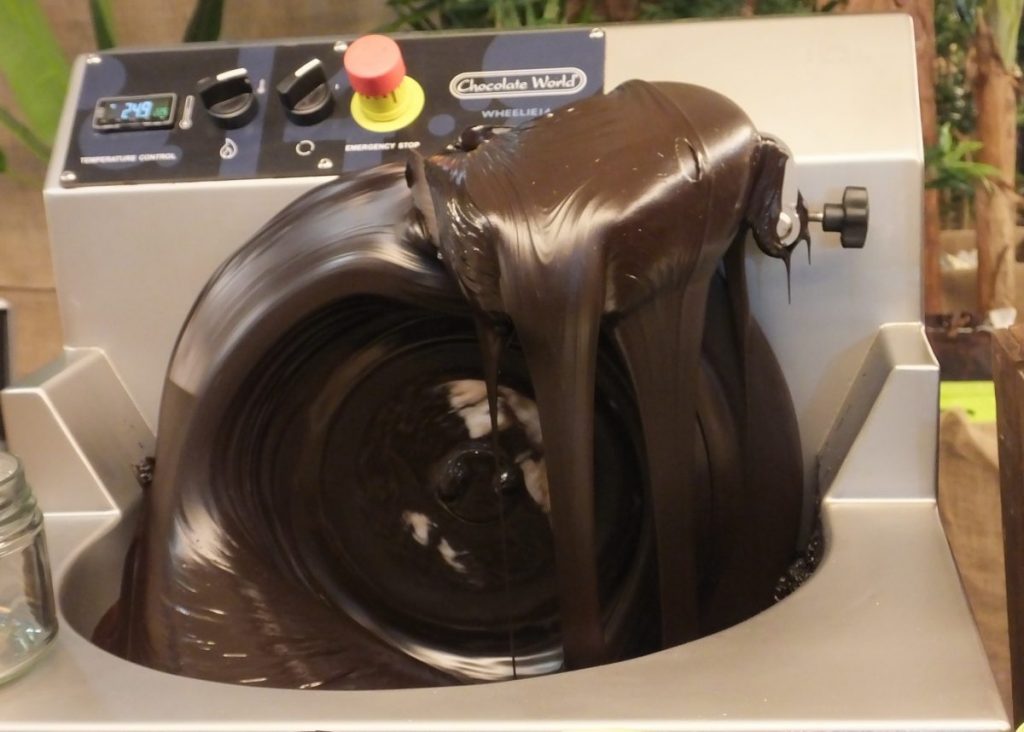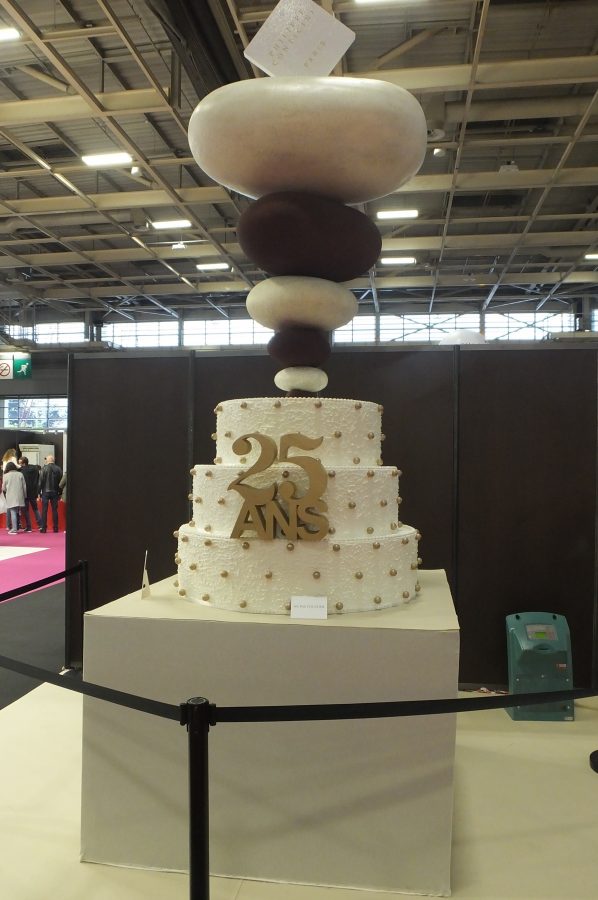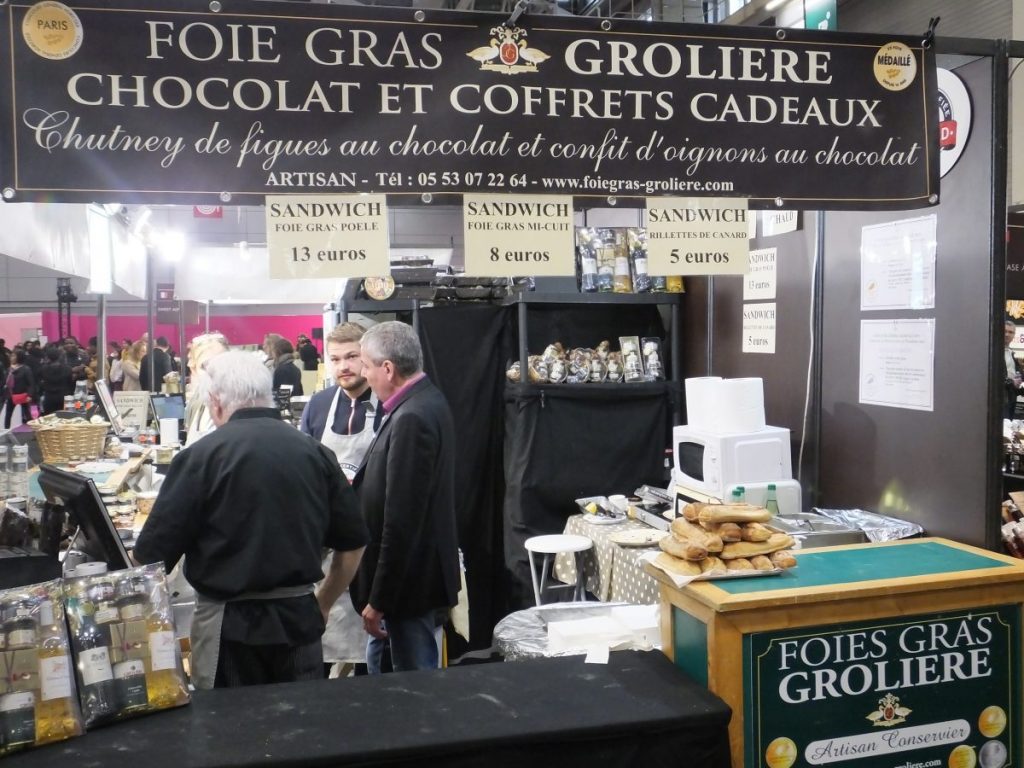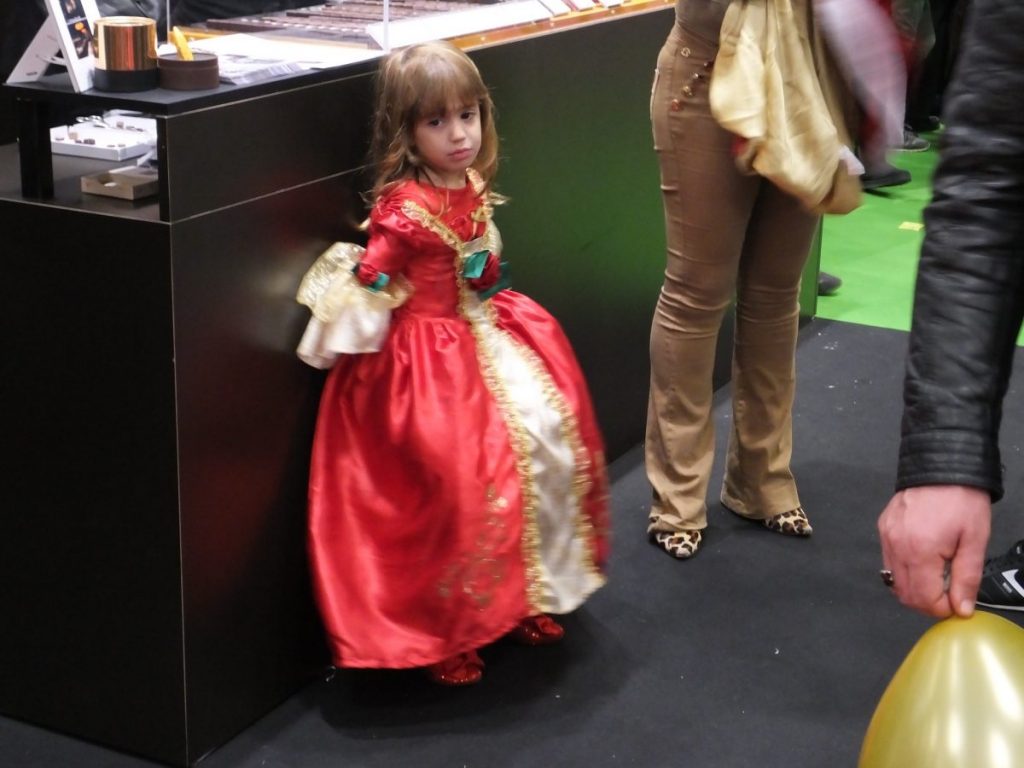 Before we left for the show, we ate lunch at a new spot in the Marais called Les Foodies. It was quite good but pricey, great reviews.
And for us the subway ride produced something we haven't seen for probably twelve years, a puppet show! We were on one of the older cars which is constructed to facilitate the curtain. Such fun and plenty of special memories.
Our street repair is moving along rather slowly. Here's some photos of the work yesterday morning. It's hard to believe that in 2019, they were applying the black top by hand, bucket by bucket! Artisanship still matters!
And finally some more fall color and a splash of fall mums. 
Our light photo of the day is a funny. Bernie's remark was, "Oh, look! We have to cross the street walking upside down!" 
Some of you missed the blog yesterday, saying that its absence messed up the rhythm of your morning…how nice!
À bientôt
L & B