Bonjour,
Before I begin today's post, let me clarify about an ER visit in Paris. Since I have no doctor here, going to the ER is the only option for any kind of medical care. I had a mild infection which would have continued to worsen without an antibiotic. The issue was not something I could treat myself. I am feeling much, much better!! Thanks for your concerns.
Thwarting our plan to go to Montmartre because of rain (which never came), we opted to visit a new spot in Paris on Quai Henri IV. Bernie's cousin, Laurie, had sent along the information about a grand, 5-star hotel called Le Félicité. It was easy to find. It's a rather unattractive, huge office-type building on the exterior but magnificent on the interior. It was well-guarded and difficult to convince the doorman that we wanted to eat at their restaurant Bonnie. He finally let us in, but alas the restaurant is booked up for several weeks. I did have the opportunity to snap some quick photos. It reportedly has a spa, swimming pool, shopping area, roof-top bar and several nice restaurants. The message was loud and clear that it is not a tourist destination unless you're a patron of the hotel. Bernie caught a glimpse of the room rates which range from  450-1000 euros per night!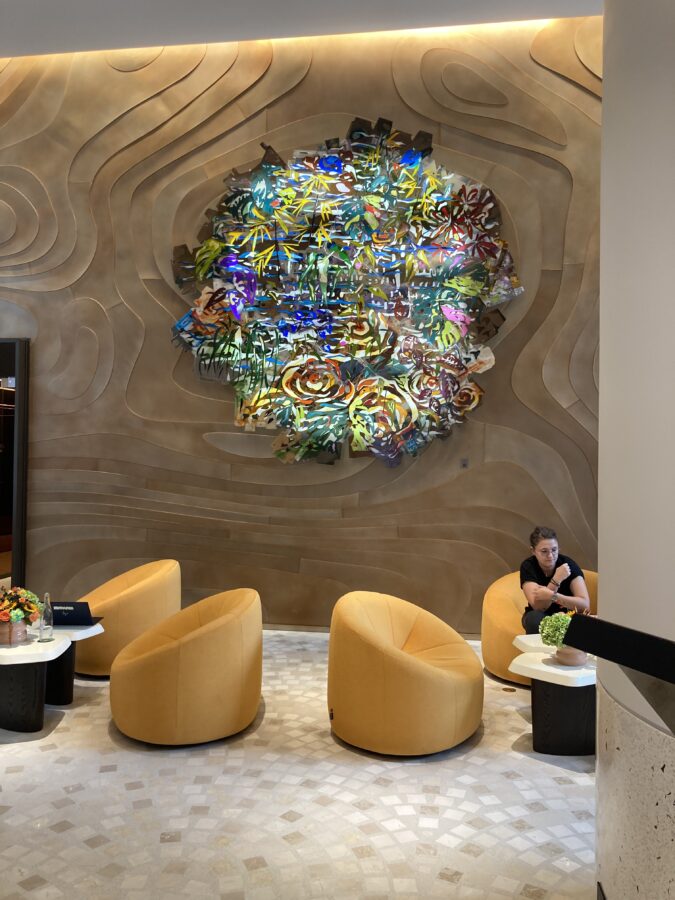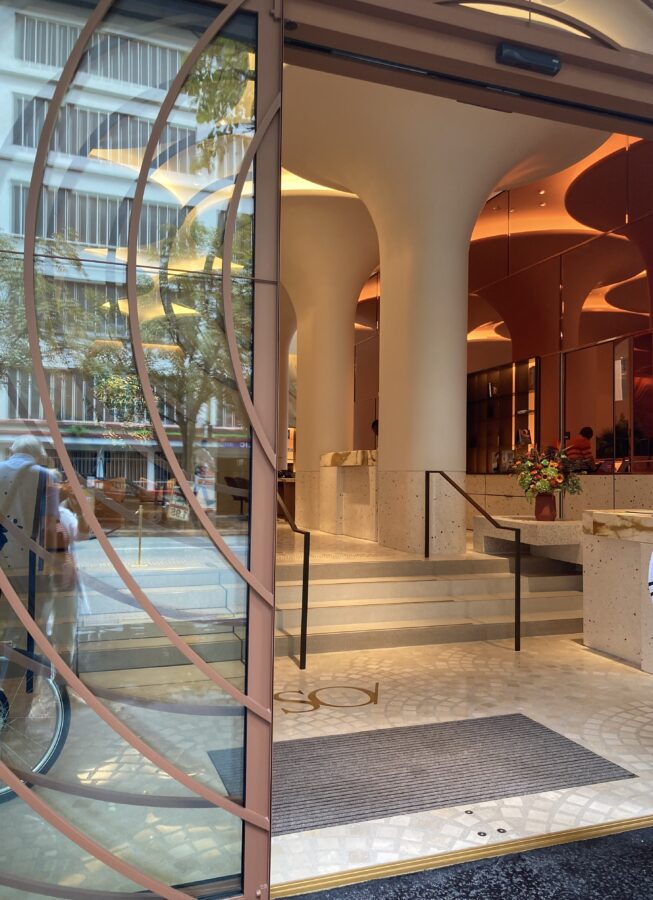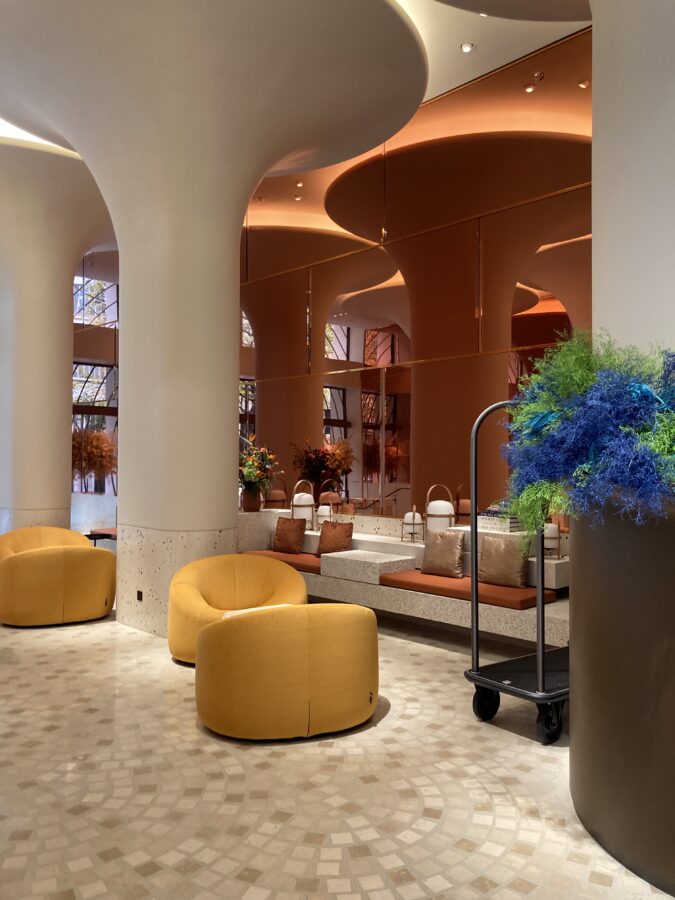 The Sully-Morland/Henri IV area of the Marais is so quaint with very narrow, winding streets that are chocked full of history. Here's a tidbit for you that is embarrassingly humorous. One of the tiny rues is Rue Du Petit Musc which we have walked dozens of time. Both of us thought it said Music, not Musc. Suddenly at lunch as I was staring at the street sign, I said, "Bernie, what is a Musc?"That began quite a discussion with our waitress (who had no idea) followed by an internet search. Here is what we found.
Though it seems like a perfectly normal street, the name hides a secret. In 1358, the street had a different name, "Pue-y-Muse" meaning "the whore strolls here." A few letters were added later "Pute-y-Musse" which meant the whore was hiding there instead of strolling on this very narrow and dirty street. It is definitely a play on words with "Musc," the French word for musk which has a distinct odor (originating from a musk deer 's sexual organs.) I'll leave the rest to your imagination…ha!
On Rue Du Petit Musc is a fabulous restaurant called Le Temps des Cerises or The Season of Cherries. I highly recommend this quaint spot in the middle of nowhere! C'est Paris.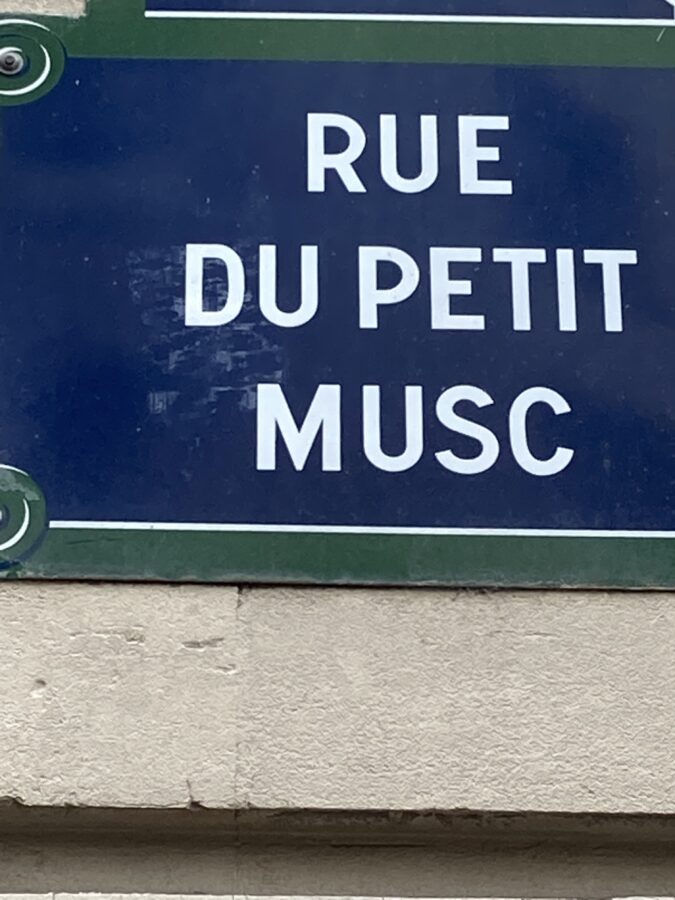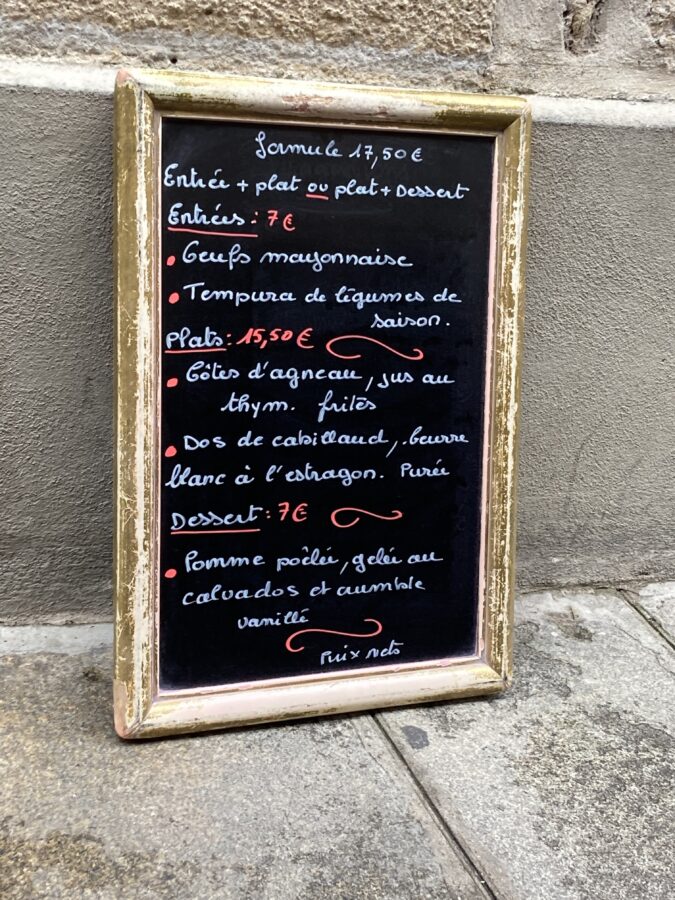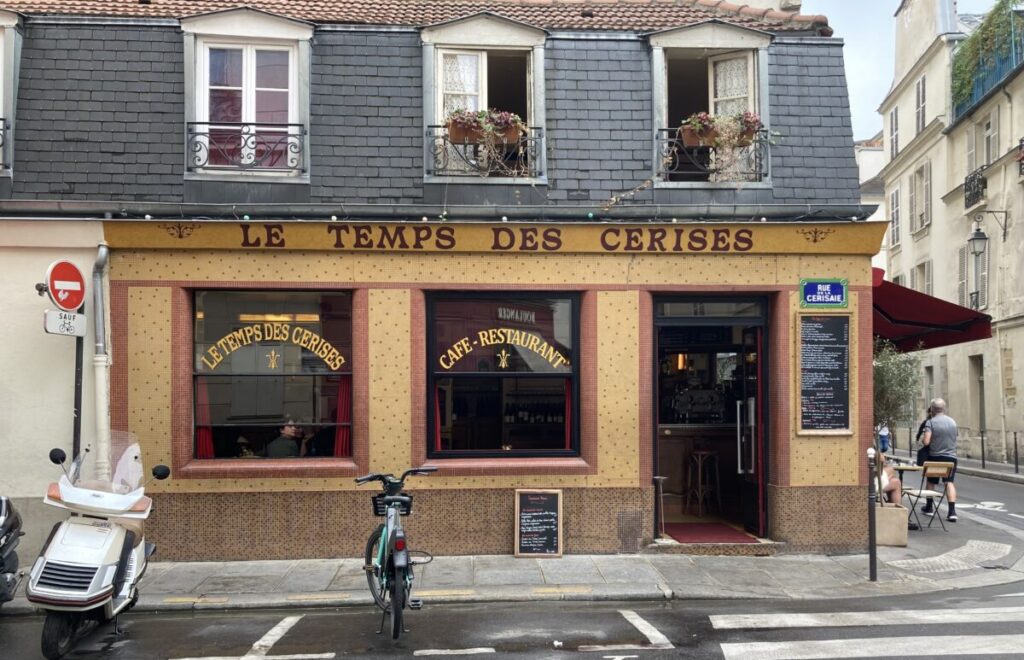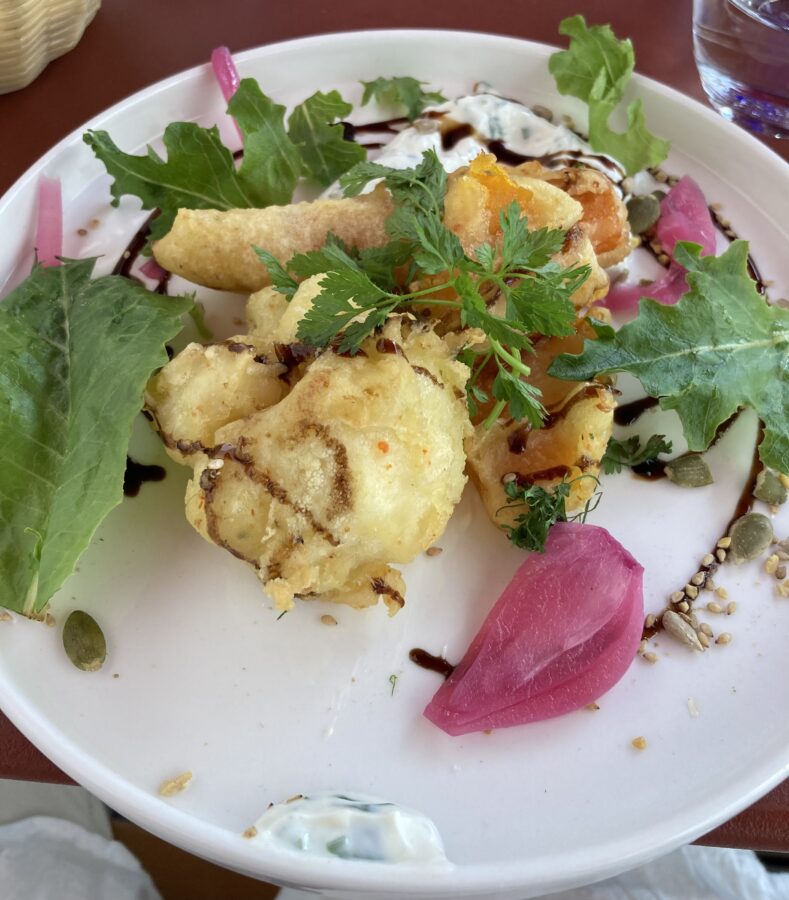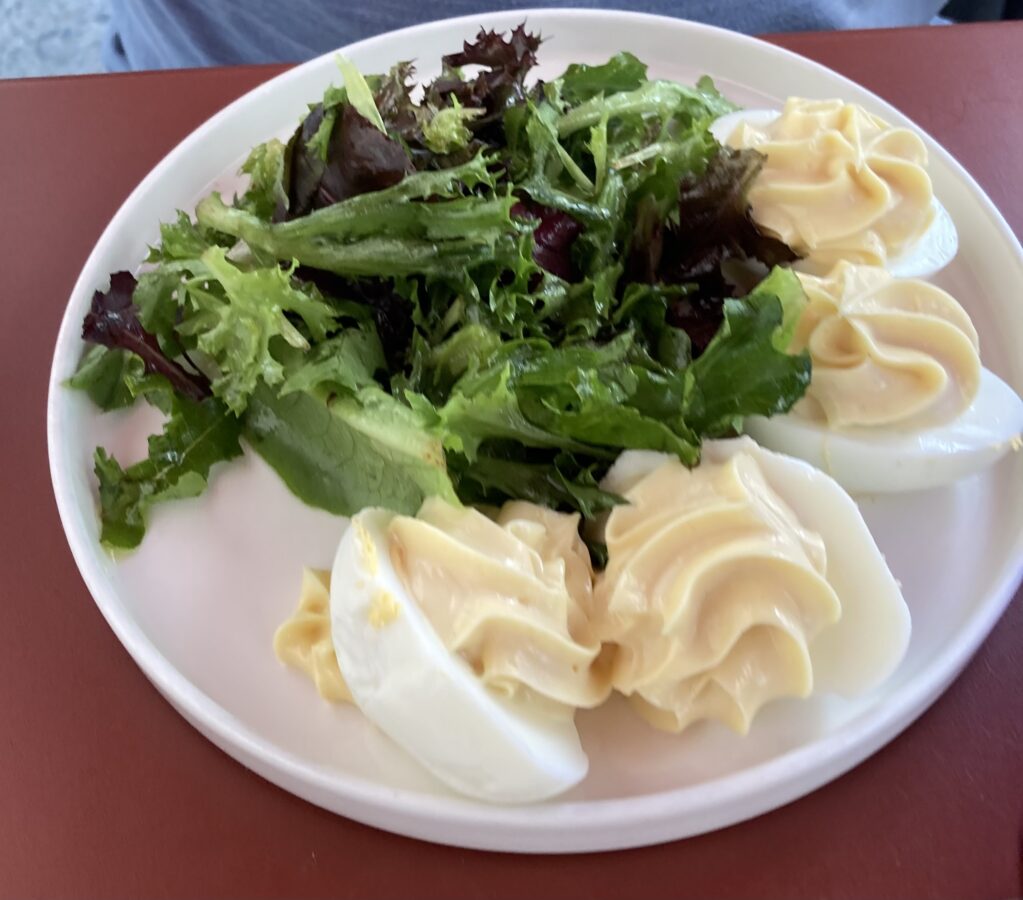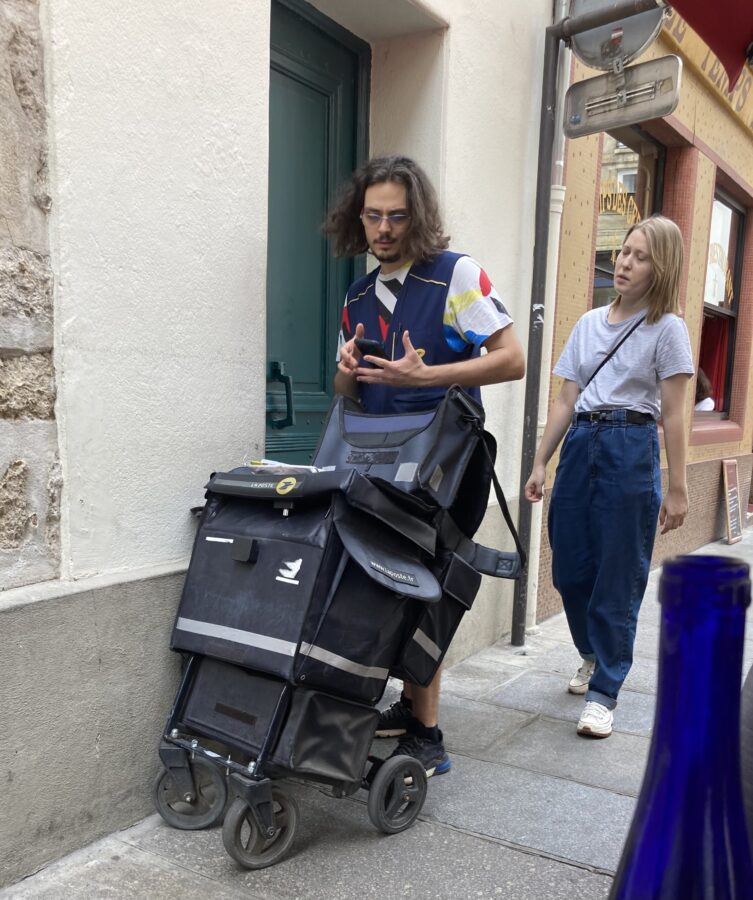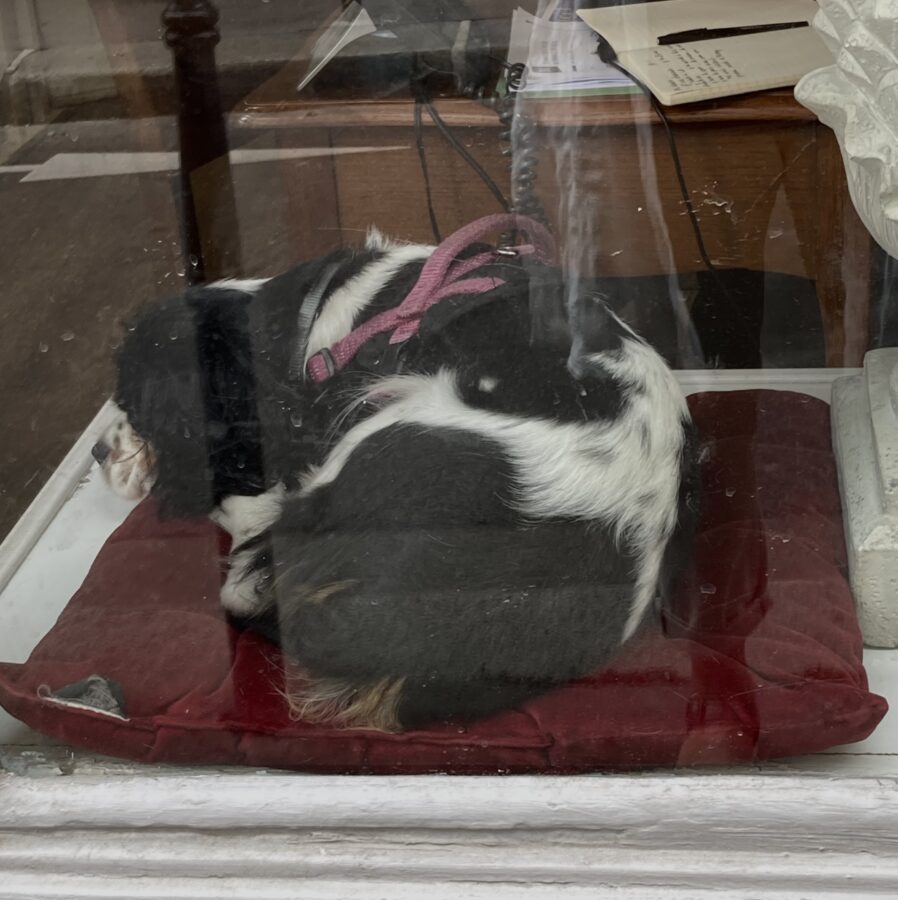 We saved dessert for our favorite little spot near rue St. Paul. It's the green place…ha! Just renovated, Le Bouquet St. Paul is the best people watching spot in Paris. John and Sharon Tyson agree. Dessert was a homemade chocolate tart…sinful. We sat for several hours just enjoying the day which is such a Parisian thing to do. Le joie de vivre!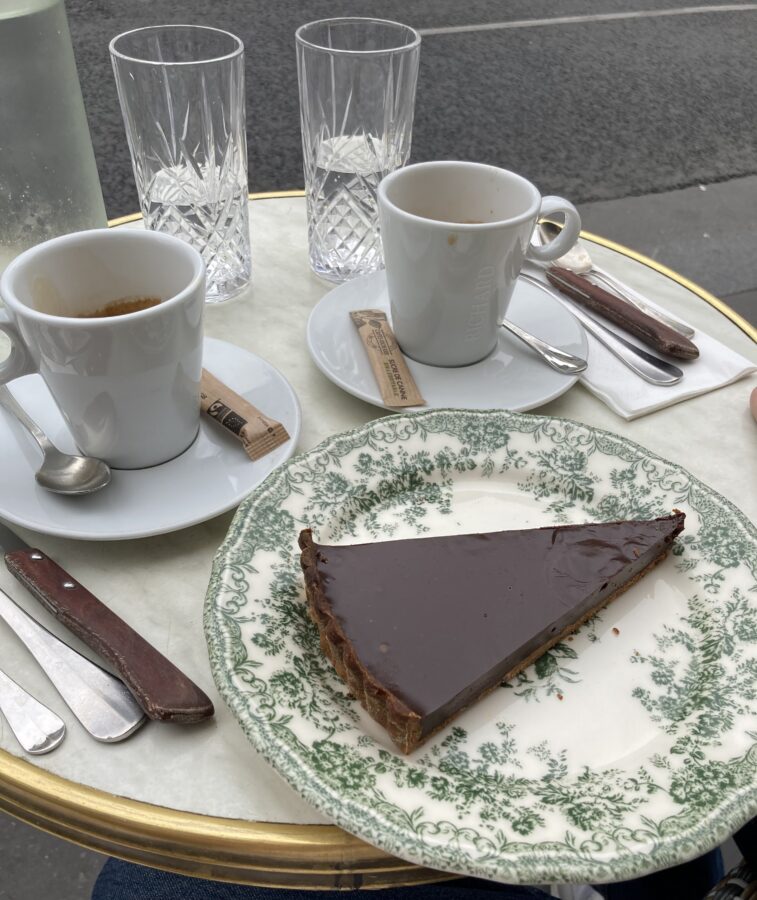 Our stroll included one of the great fresh fruit markets along St. Antoine. It's such fun to watch the markets morph with colors as the seasons change.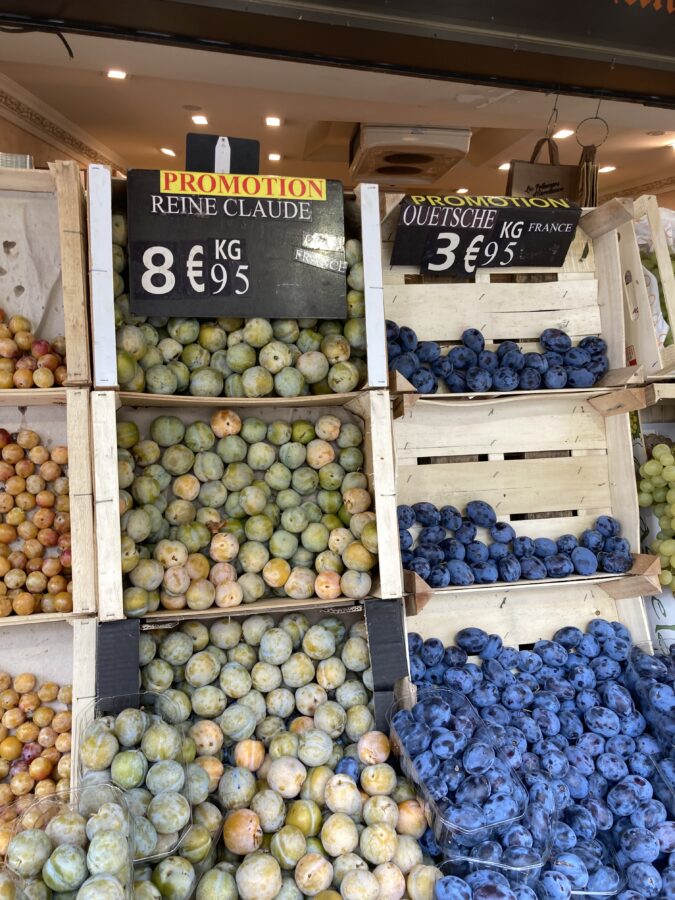 Bernie suggested we go back out for a light snack about 7 and we tried a new place in our area on rue de Turenne called La Banquette. Great choice where we meet delightful folks from New Orleans and one student from Texas studying in Belgium. They offered a very different menu from the standard which was refreshing.
---
So, what's the message in today's post? Never come to Paris without spending a day in Le Marais. As you see, there was nothing spectacular on our agenda but truly a day that defined the best of Paris.
À bientôt
L & B