Bonjour,
My blogs may be a little shorter as July company has begun. What fun! We welcomed Jodie and Dennis Clements to Paris yesterday morning after a scary misunderstanding.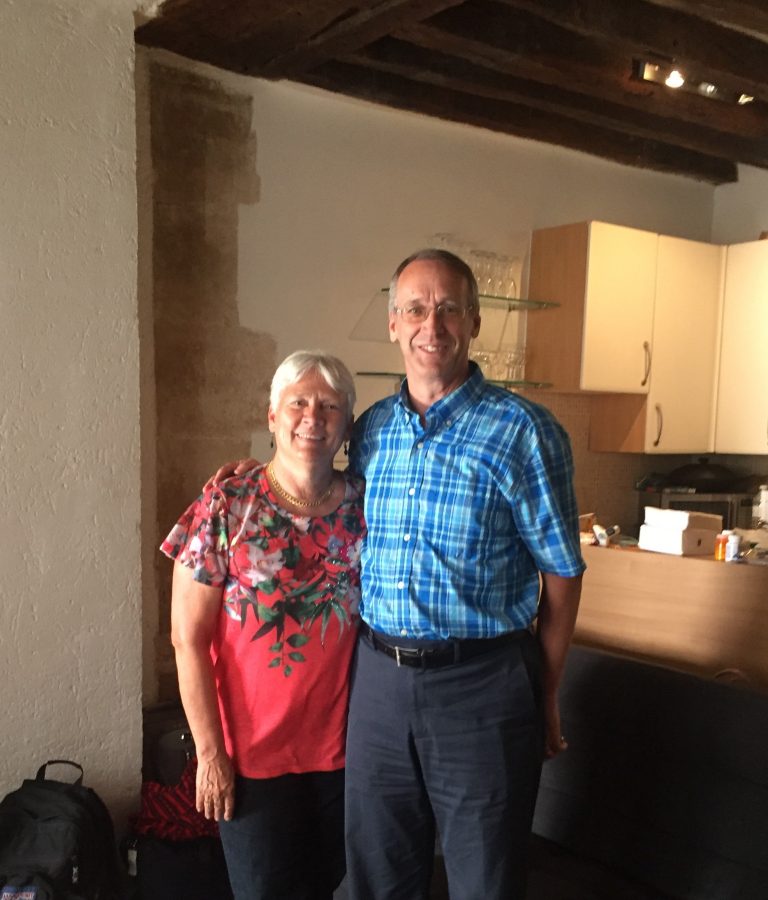 The hotel where they are staying told us they had no record of their reservation! We were scrambling trying to think of another hotel for them, only to find that everything was booked. It was tough having to say "Bienvenue à Paris" in one breath and in another tell them the bad news. They started to laugh and told us that Expedia had put the wrong name on their paperwork! Amazingly, the hotel was okay with that and they were indeed registered, got checked in, and all was well. Of course, they could have stayed in our apartment if all else had failed. Their hotel room is quite nice and they love it. I warned them that it would be LOUD in the evening and to put in their ear plugs.
We strolled around quite a bit, got their subway pass, went to the ATM, took them to the Monoprix for breakfast choices, ate a nice lunch on the island, and after a brief rest and refreshing shower for them, they took us out to dinner at Le Carette in La Place des Vosges. Le Paris Plages or Paris beach is in full swing which they loved.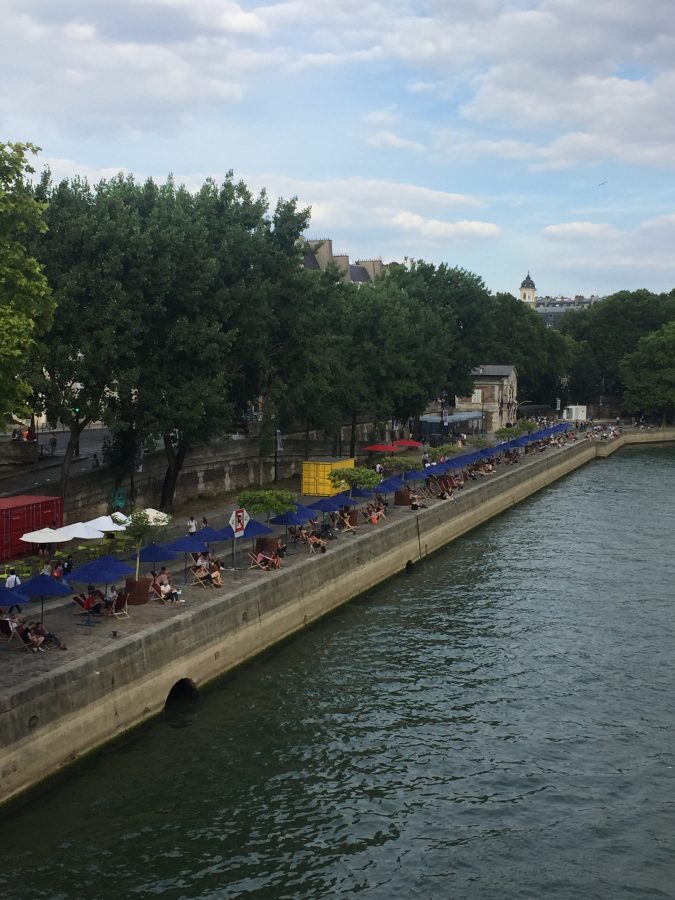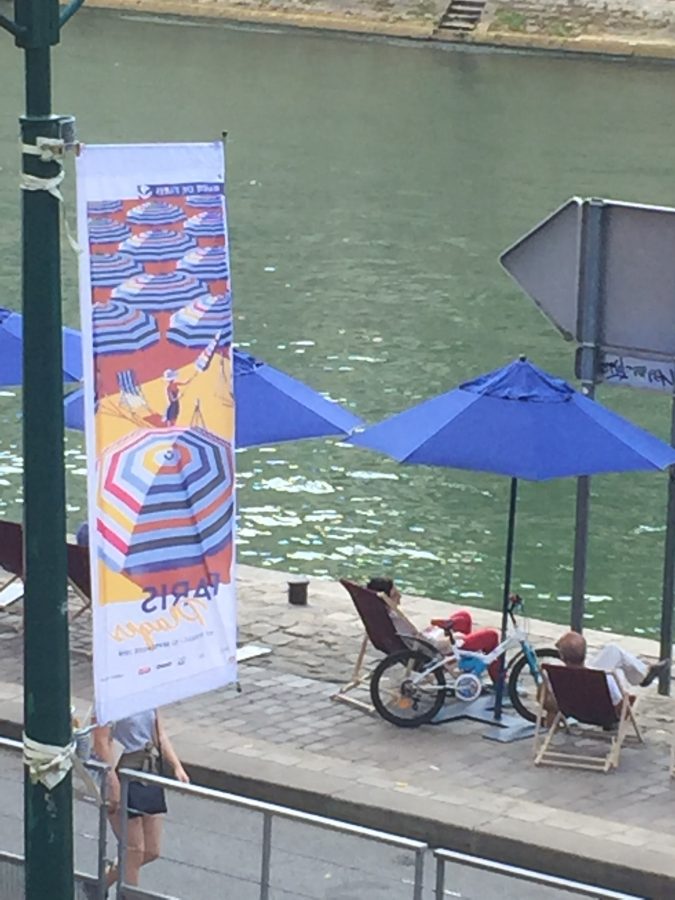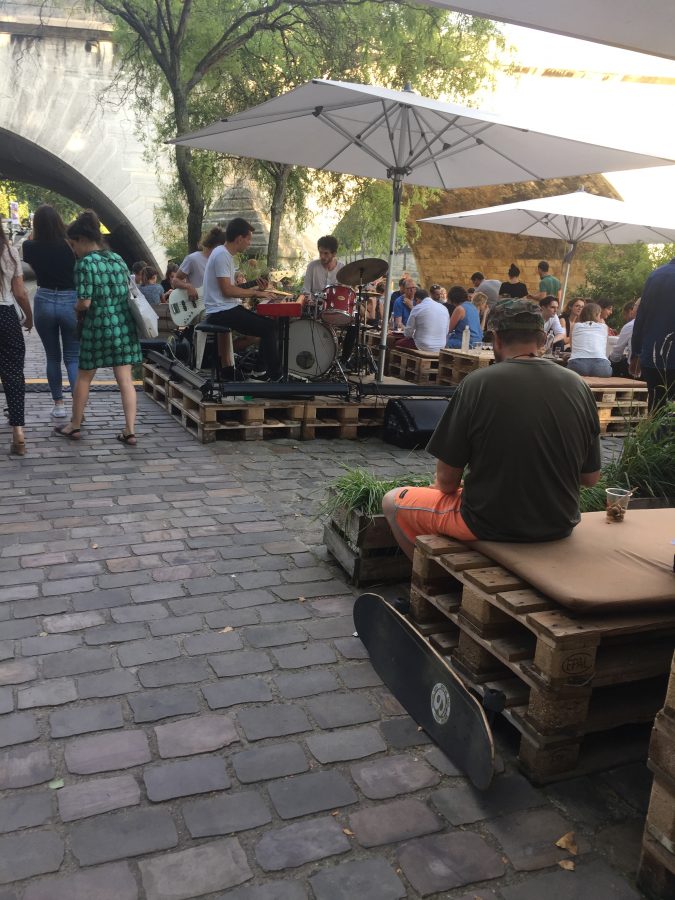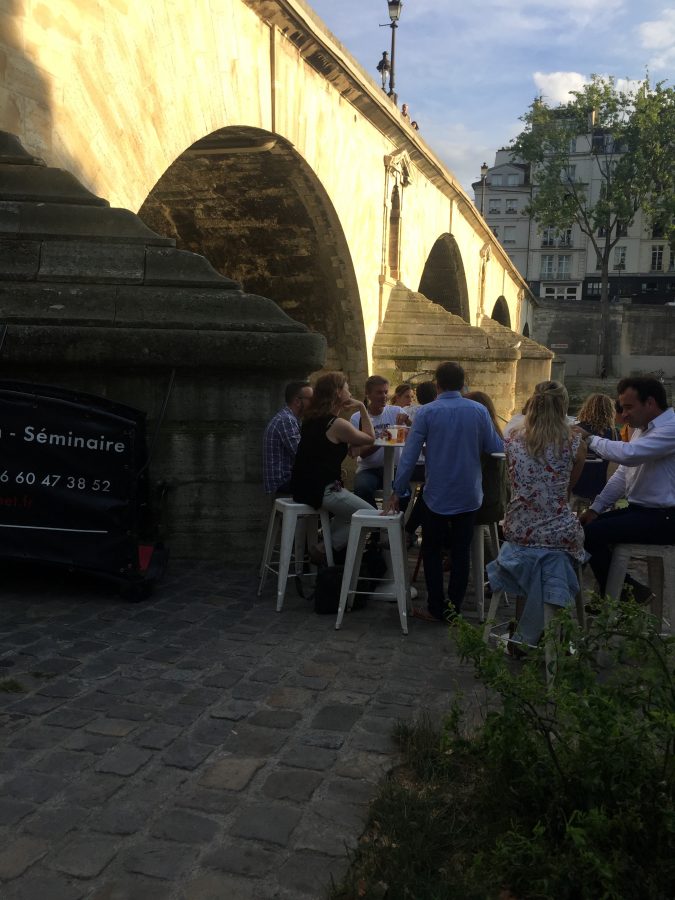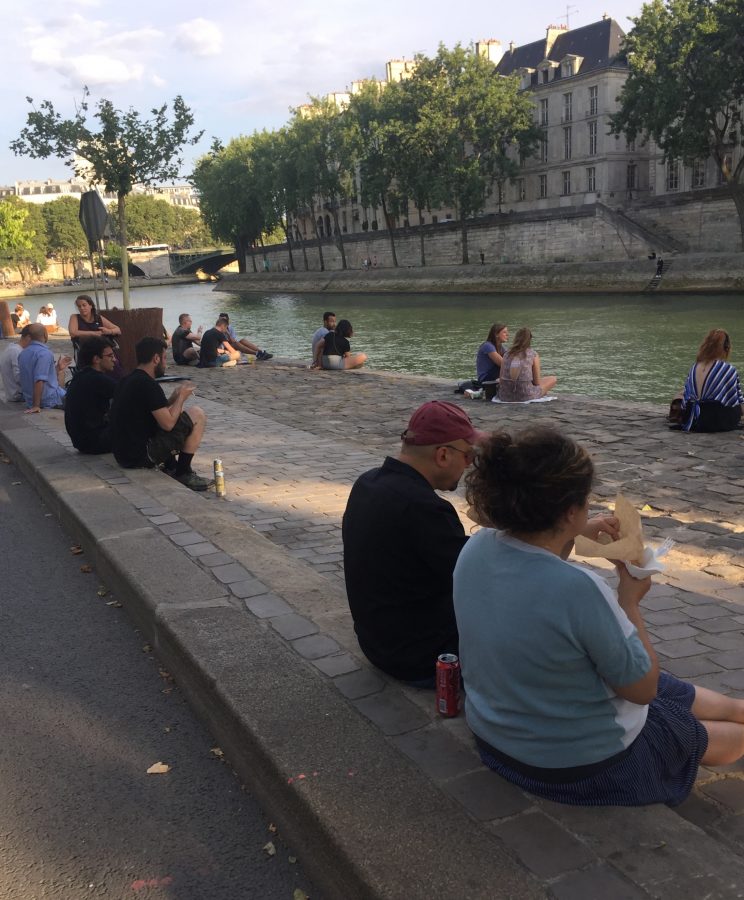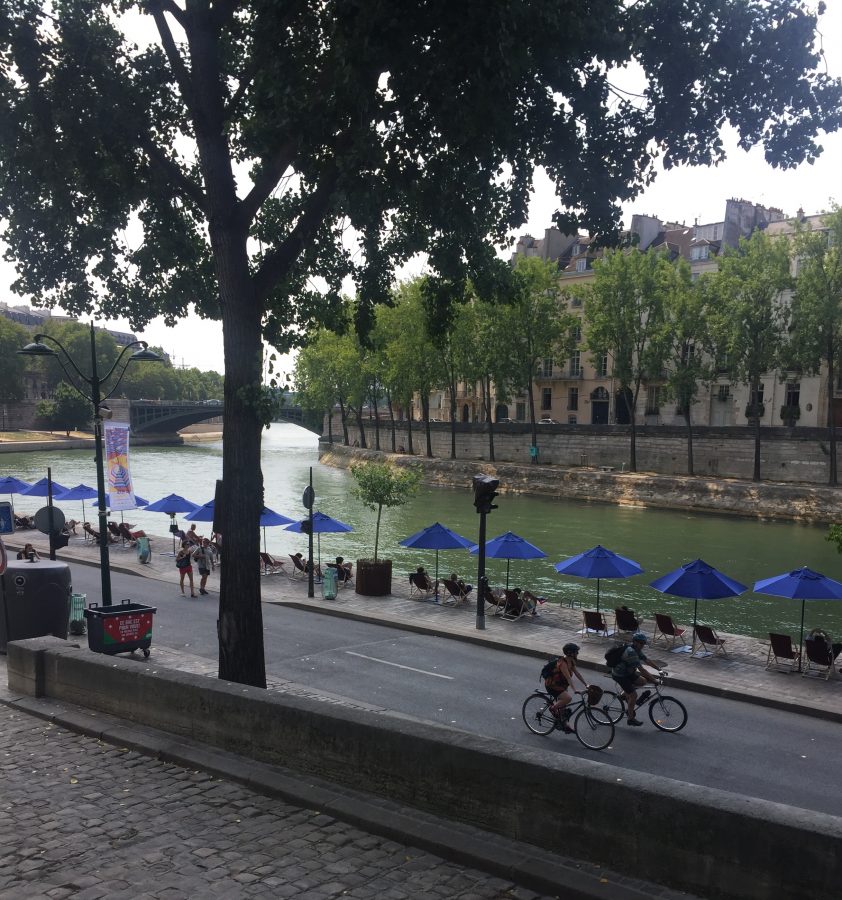 And then there was the World Cup semi-final game between France and Belgium. Oh-là-là! Our plan had been to go to L'Hotel de Ville to watch the game on a giant mega-screen. Au contraire. All the roads were blocked off, the subway station there was closed, and we were pretty much stranded. It was a LONG walk home but we did it circumventing all the barricades. The city absolutely went nutso after the victory. We've seen a lot of crazy situations in Paris through the years but never anything to match this!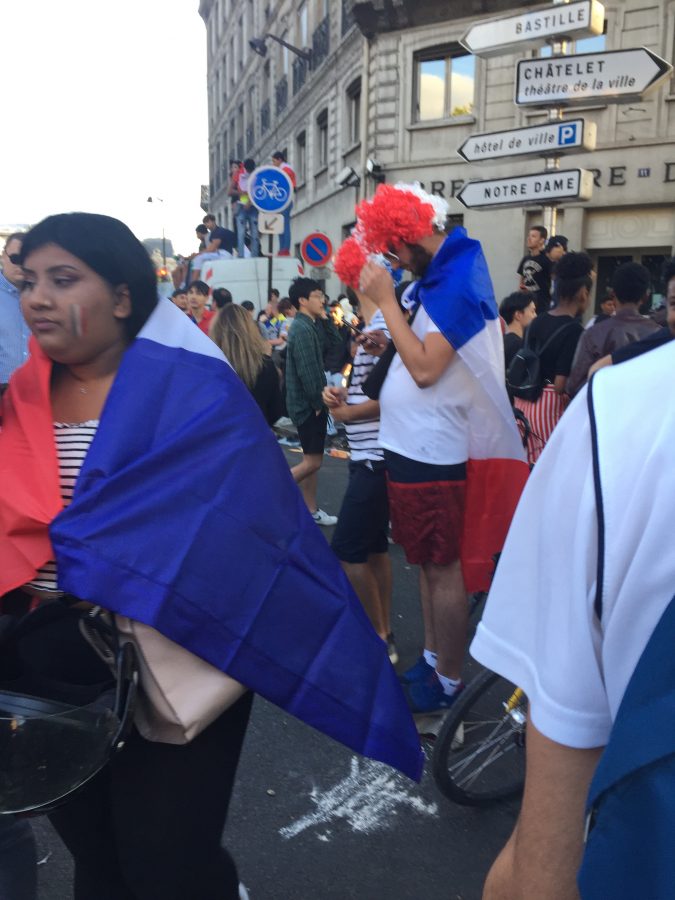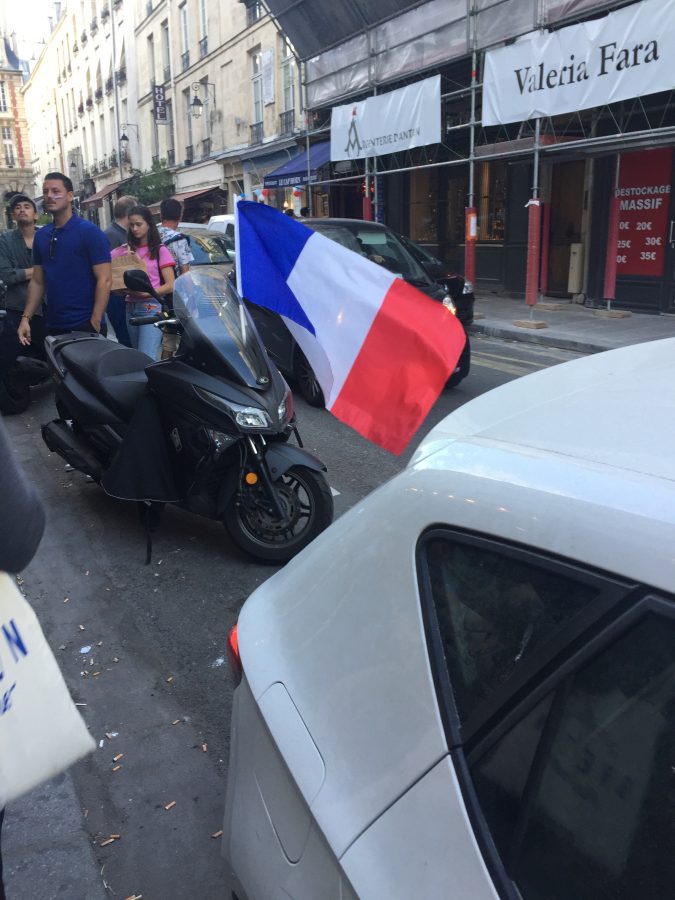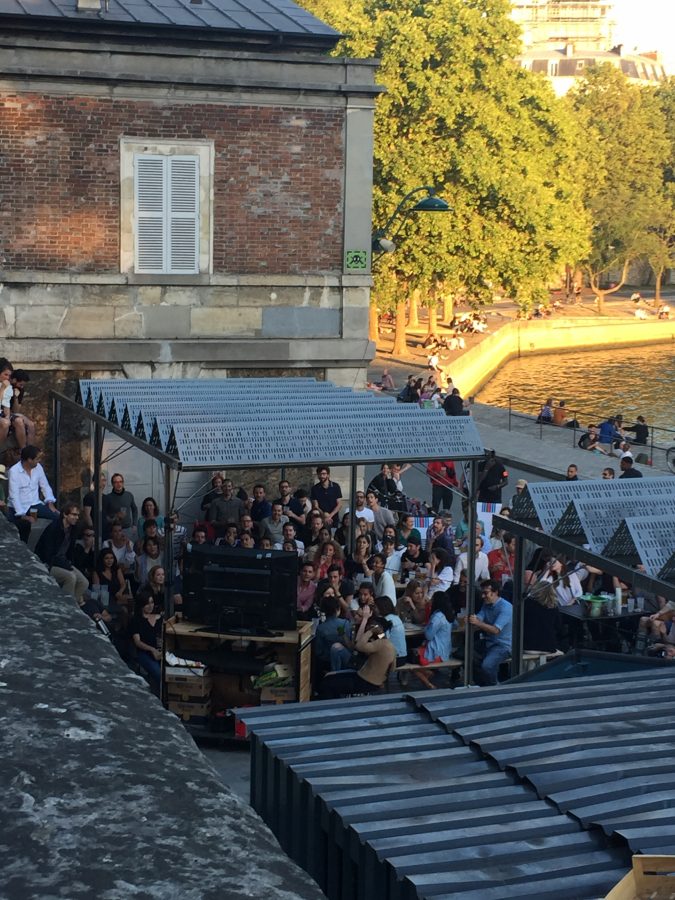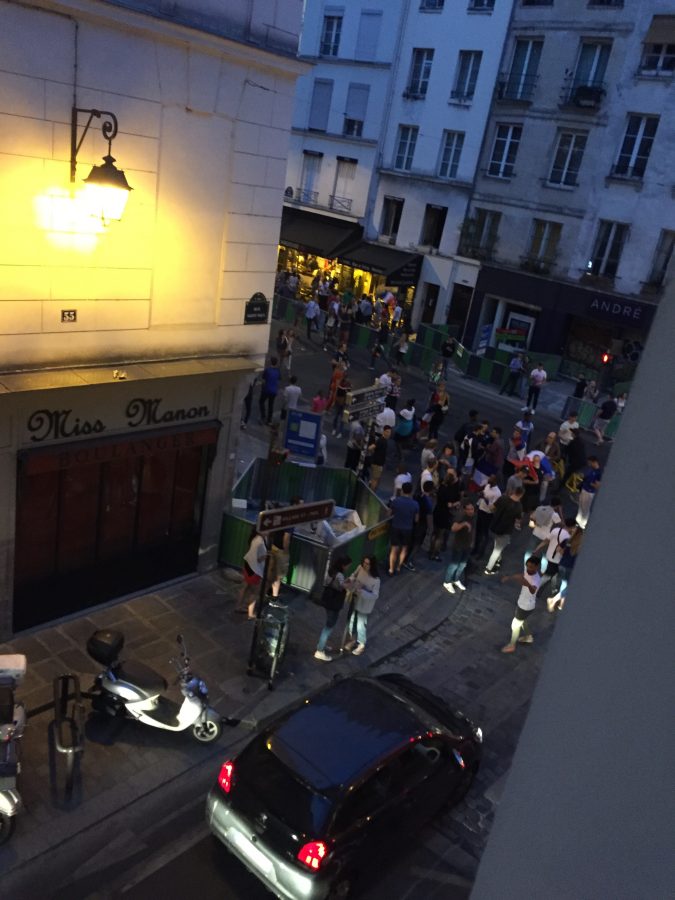 The Street Scene of the day is a lazy cat lounging on a window sill oblivious to all the hoopla and celebration.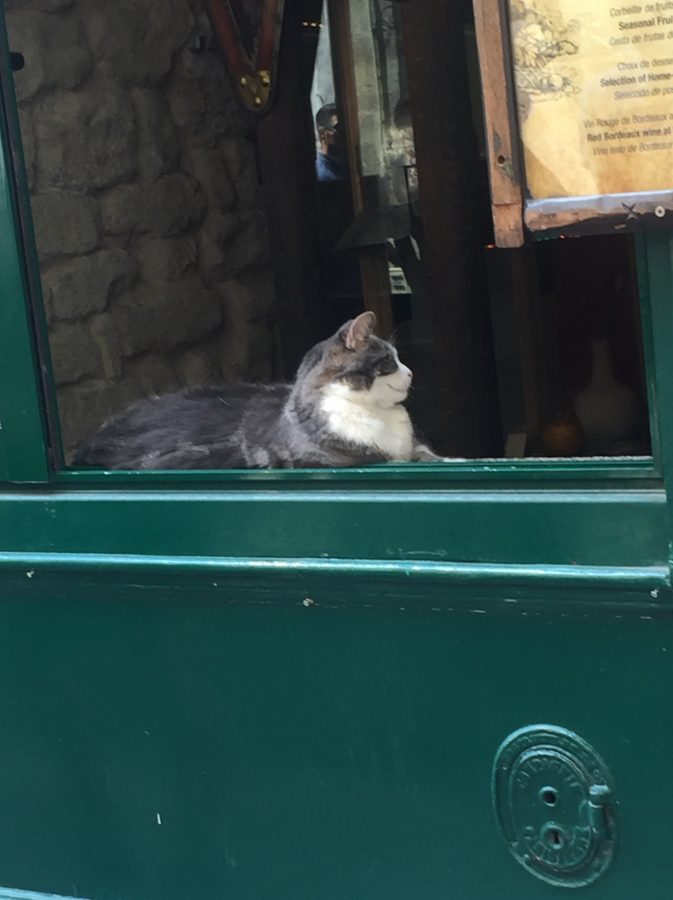 Stay tuned for more adventures with Jodie and Dennis and then the Tysons arrive tomorrow.
À bientôt
L & B