Bonjour,
How funny it seems to be living a Saturday in the fall without SEC football.  I'm just noticing that the Alabama game begins at 9:30pm Paris time!  Yikes.  So Roll Tide and War Eagle to all the fans reading my blog.  I actually pull for both sides until they play each other, and you have to guess where my final allegiance lies!
Just behind the Place de la Bastille is a lovely area with some great strolling venues.  A Saturday in October when the weather is this beautiful seemed to beckon us for a "promenade."  The Viaduc d'Arts is a novel area which used to be a train viaduct,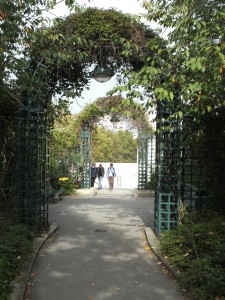 now converted into a park on top and eclectic shops underneath for housewares, decorating, galleries, jewelry, etc.  They are very nice shops and definitely worth a look.  The Park which we have visited before was in better shape (less litter) and provides a close-up view of Paris from the rooftops of a lovely neighborhood.  There were not as many flowers blooming as in the spring, but Bernie did capture one interesting plant and finally some fall color along with the distinctively Parisian architecture.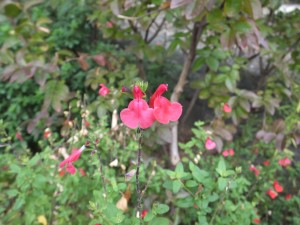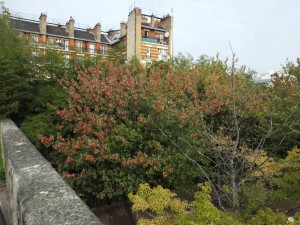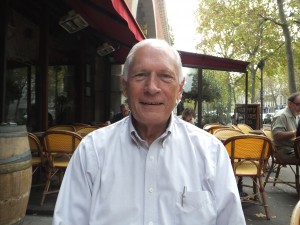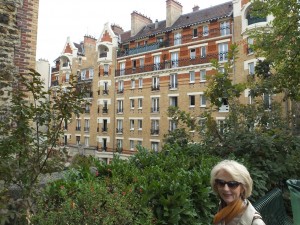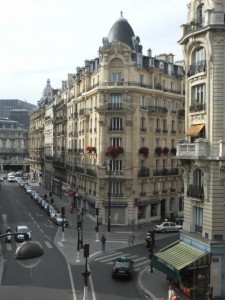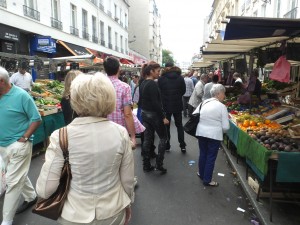 We enjoyed a leisurely, lovely lunch at L'Arrosoir.  It is situated right under the park and the literal translation of the name means to water or sprinkle presumably in relation to the park above.  So a cute name for the bistrot/cafe/restaurant.  We laughed that if you have all three designations in your name, it must mean that you have inside seating, outside seating and fast service.  Remember, "bistrot" is a Russian term for hurrying.
After lunch we walked to what some proclaim the best market in Paris, Place d'Aligre and we arrived just in time to hear the final hawking and chatter before it closed at 2pm.  We bought some chestnuts and will try once again to roast them.  Last time was not successful.  Most of the market is open-air but there is a large, inside section for fish and meat vendors.  It was crazy busy and I think we hit it on the down side.  Probably at 9am this morning, it was impassable.  This for us is the ultimate Paris experience.  It's just plain, all-out fun to watch, listen and observe a touch of daily life.  This market is hard to find so not many tourists in the crowd.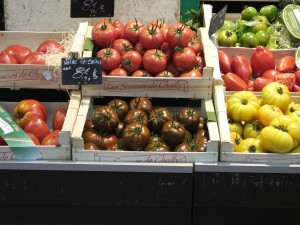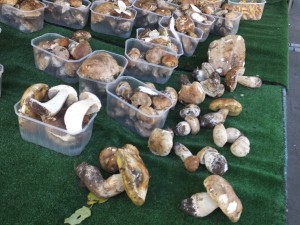 Oops, another stop at a nearby Picard's for dinner in the apartment this evening.  I've fallen victim to becoming a lazy chef in Paris!
A bientot,
L&B