Bonjour,
Monday in Paris was cool and rainy, and we waked up to news that many parts of the city had flooded due to the violent storm the night before. Several subway stations were closed in some of the outer arrondissements as water poured down the subway entrances and right into the stations. It looked a mess! This was news to us as our area did not seem to be affected.
On our calendar for the day was a rendezvous with friends from London, Malcolm and Antonia, at the lovely tea room at Musée Jacquemart-Andre on Boulevard Haussmann.  For a Monday which is usually a slow day in Paris, the restaurant was jammed. We sat for close to three hours, visiting and sharing travel stories, talking some politics, and wishing that we lived closer together. We promised another lunch together next year. They had even gotten the same tables where we met and visited last year! Happy 12th anniversary to you two!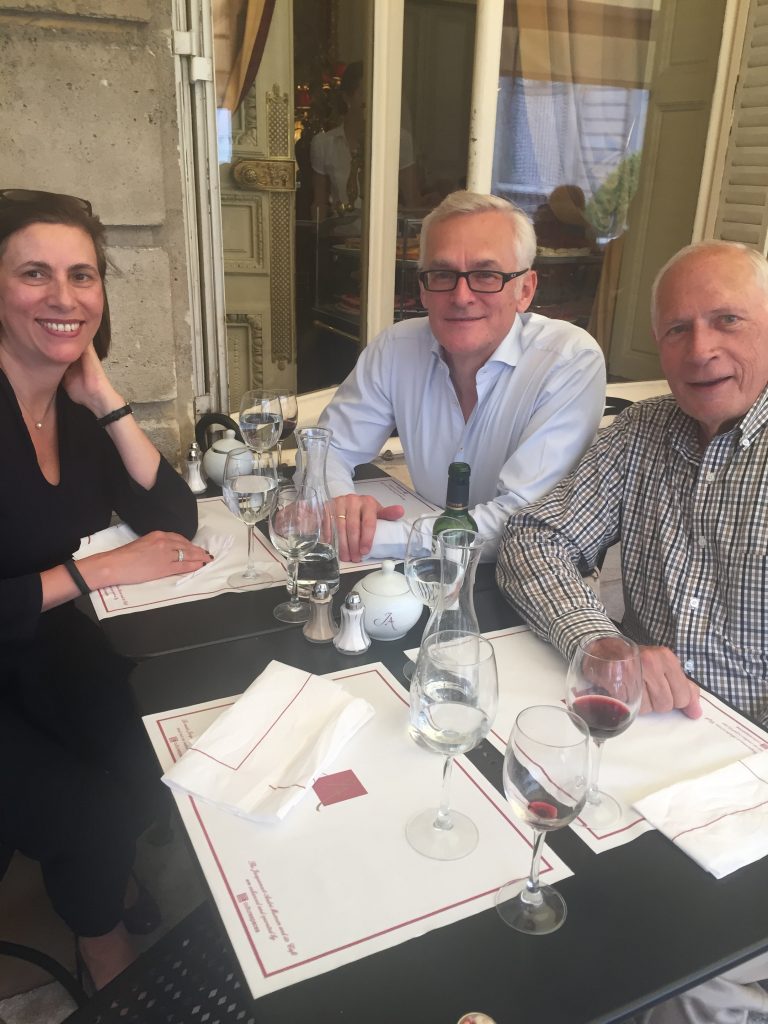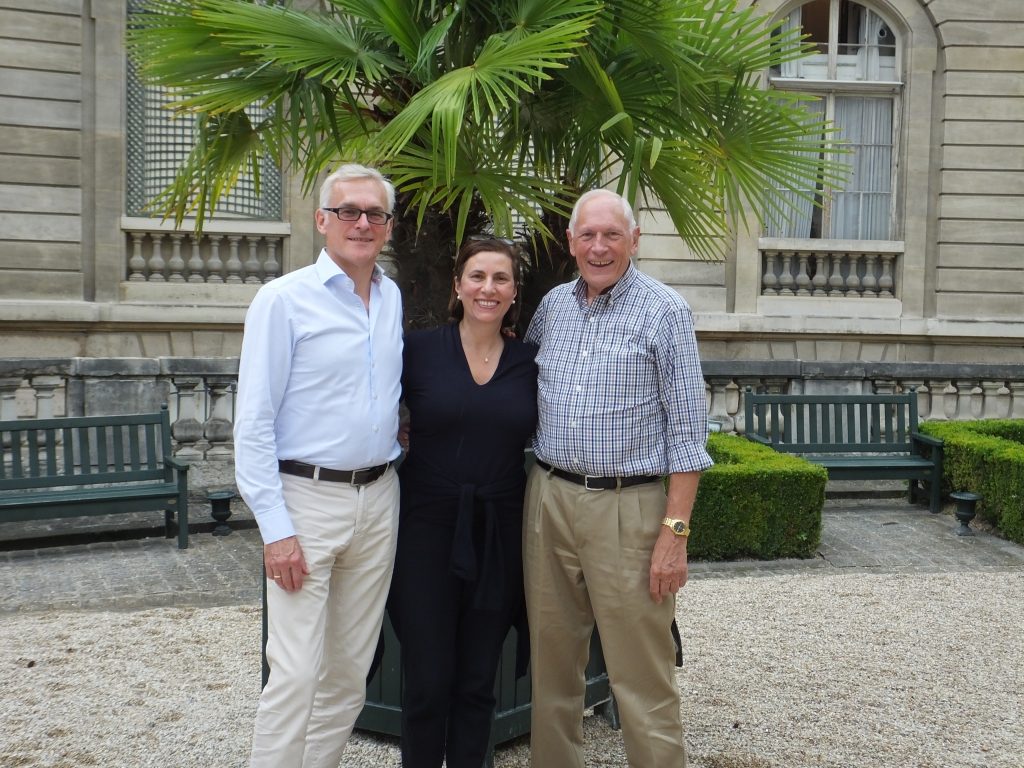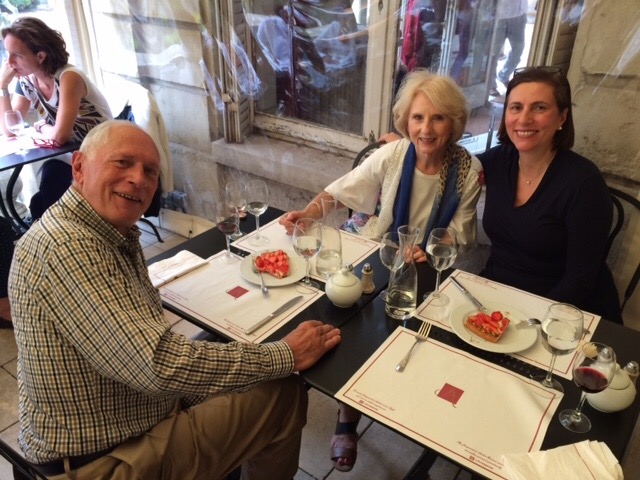 This tea room is an out-of-the-way spot not as known to tourists and is one of the delights of Paris. Put it on your list. The pastry cart is amazing. You are asked to get up from your table and go make your selection, which is a difficult one! The photos are full of reflections but you will get the idea.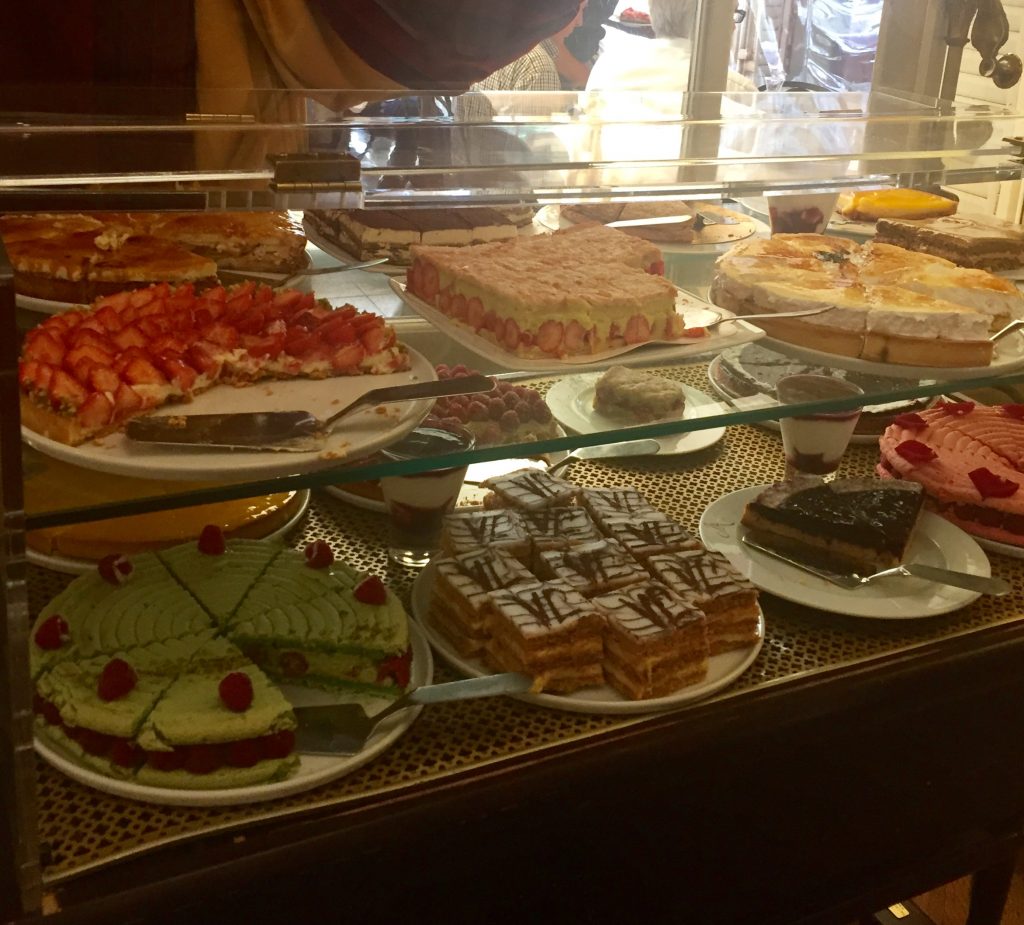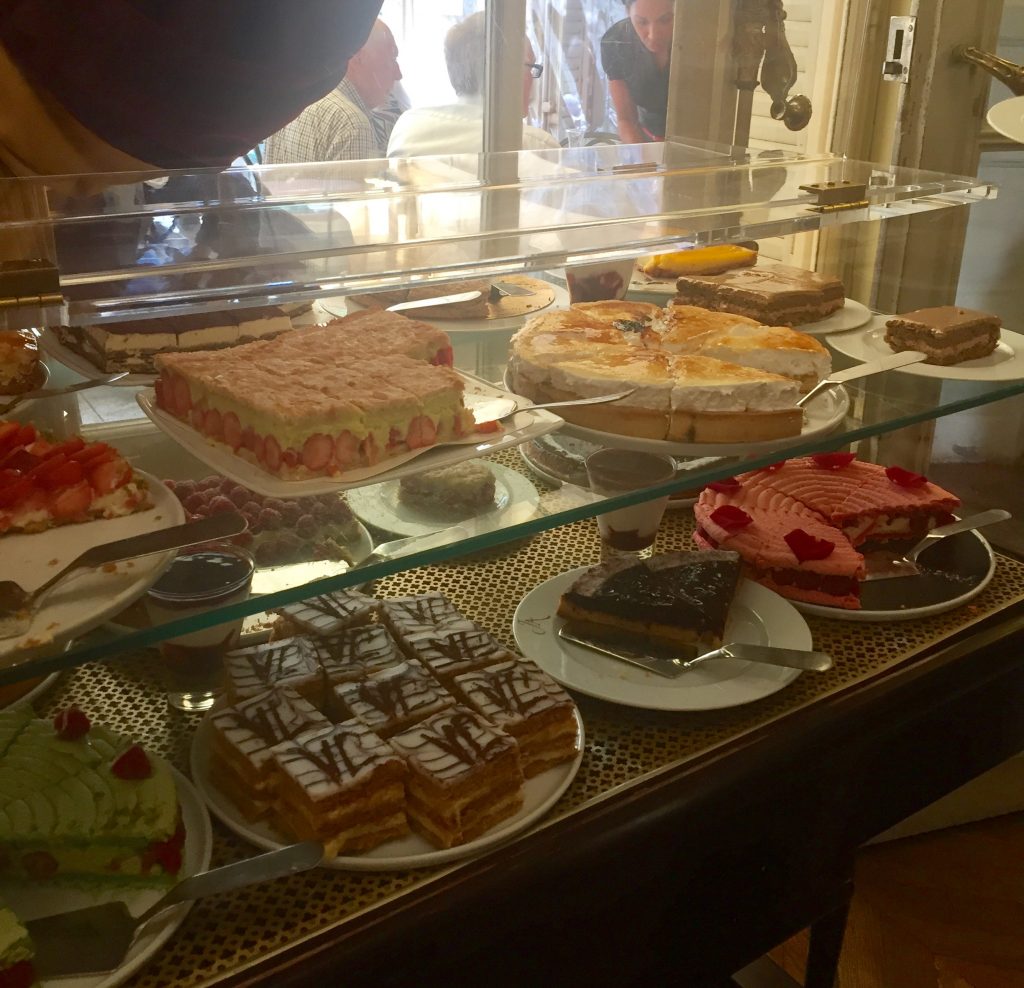 Upon our return to the apartment, we did some grocery shopping and welcomed Bernie's son James and his partner, Stephen. They arrived much later than expected after getting caught up in one of Paris' famous traffic jams coming from the airport. Just awful! They were full of stories about their week in Iceland, from whale watching to rainbows, beautiful churches, incredible waterfalls, and 24-hour daylight! We enjoyed hearing about their trip. Dinner was close-by, and then they crashed after a long, busy day.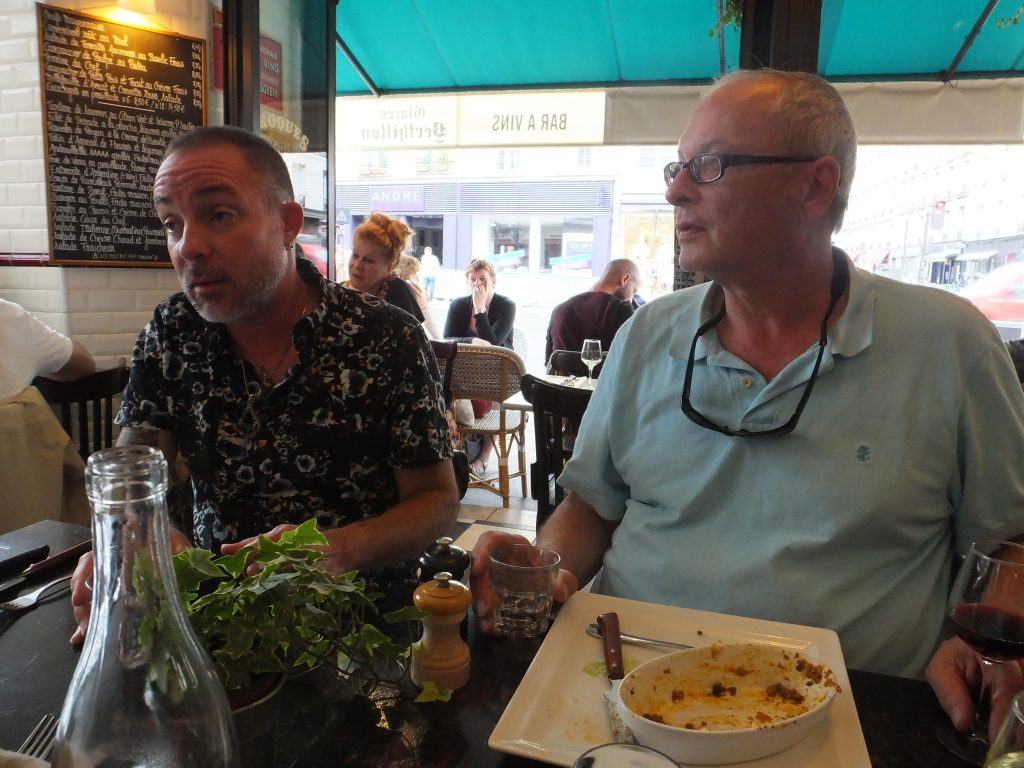 The "PurelyParis" photo of the day is this little "fire chief" on his speedy bicycle.
Have a lovely day. Ours will be filled with laundry…ugh!
L & B