Bonjour,
Sometimes I write my blog the morning after when you are sleeping and that's the case today.  We had a perfect weather day on Tuesday and enjoyed starting it at lunch with Bernie's son.  We promised you some pics so here they are!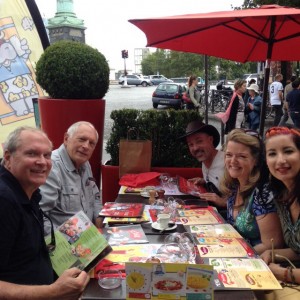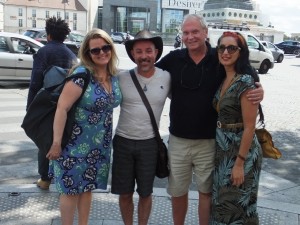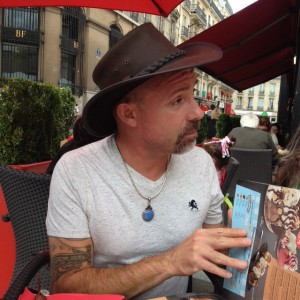 Strolling in Paris is a favorite pastime.  Monday evening we walked for an hour through an area near us called L'Arsenal, Port du Paris which is the start of Canal St. Martin at the Bastille.  Large yachts, a park, a lock and even some trees just now flowering in a grand array of pollen (!) are captured here in pictures.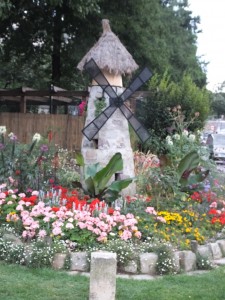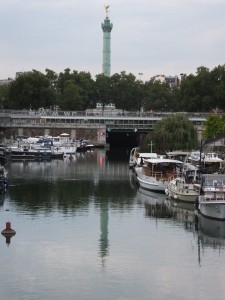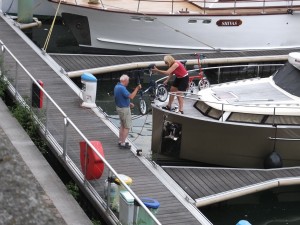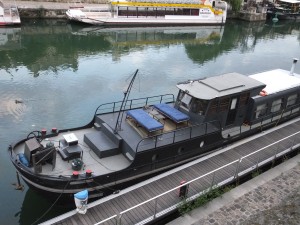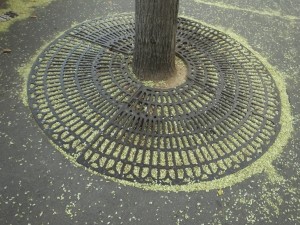 We spent much of Tuesday on the Left Bank, walking for about three hours.  The pictures and captions tell the story.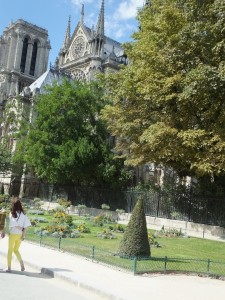 Our day ended with dinner at Les Fous de L'Iles with the Bilbros.  The dog is a frequent patron!   Au revoir and have a great day.