Bonjour mes amis,
Just as I predicted, we are in for a week of "Summer in September" with temps expected to rise into the 80's for the next few days. Maybe that's a new song title for the returning ABBA! We'll relish the warmth and be able to wear some of the clothes we brought…maybe. Even with the higher temps, it is so breezy this year which can create a chill in the shade. I often tie a scarf on my purse, just in case.
Yesterday's Marais lunch was at one of the oldest and most traditional French restaurants in Paris in La Place des Vosges called Ma Bourgogne. Like everyone else, they have expanded greatly out onto the street with additional seating. Supposedly, they have the largest serving of steak tartare in all of Paris, and I've always found the waiters to be a little bit stuffy. But yesterday was a great experience. The weather was perfect.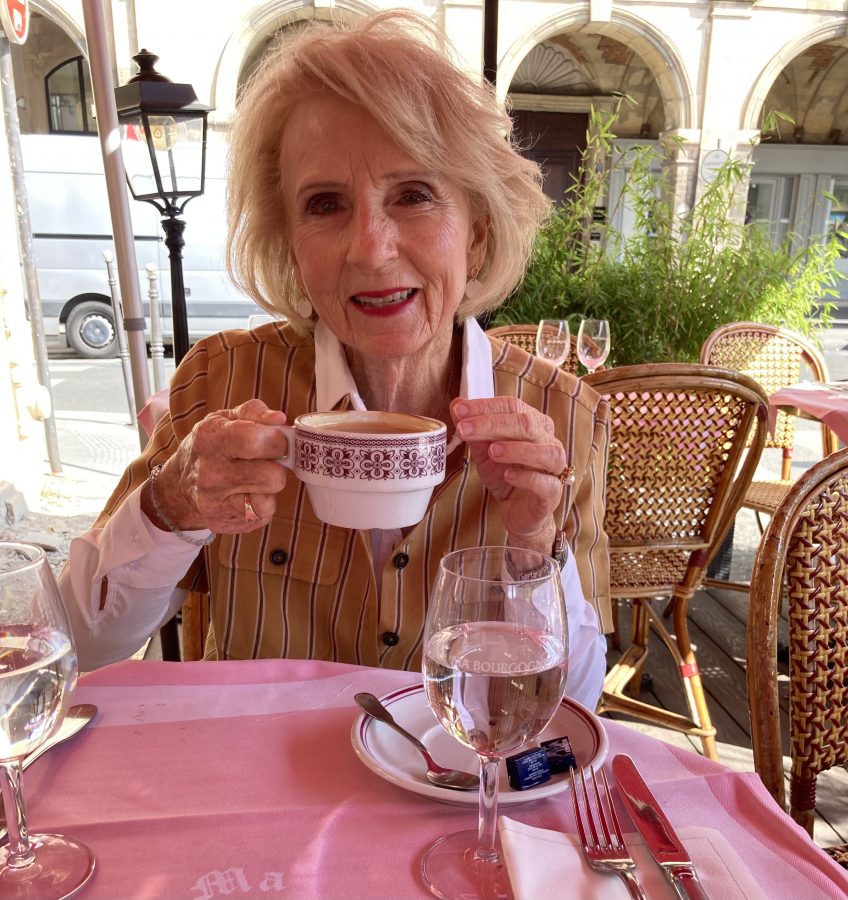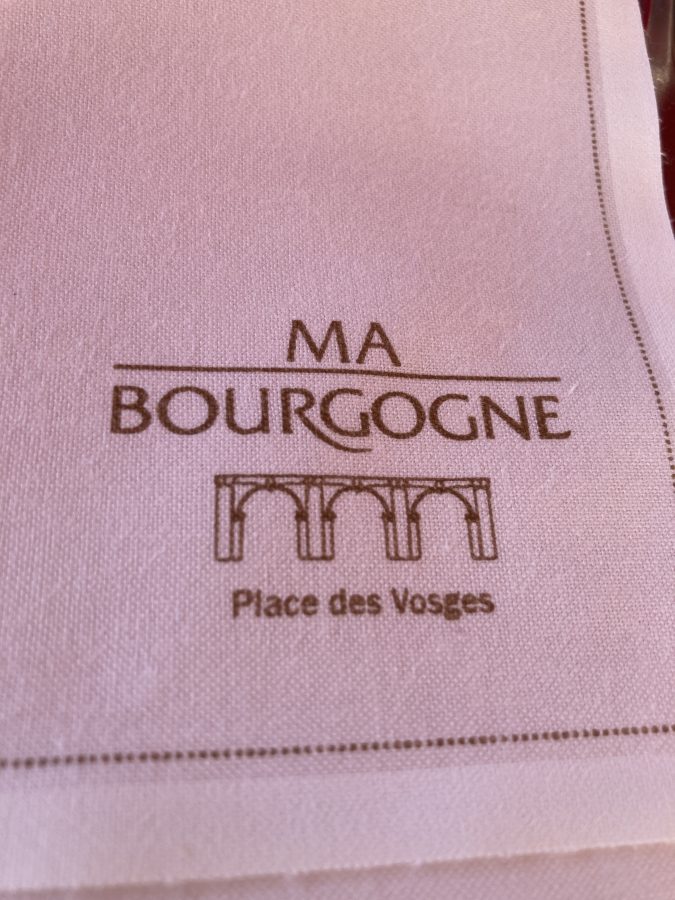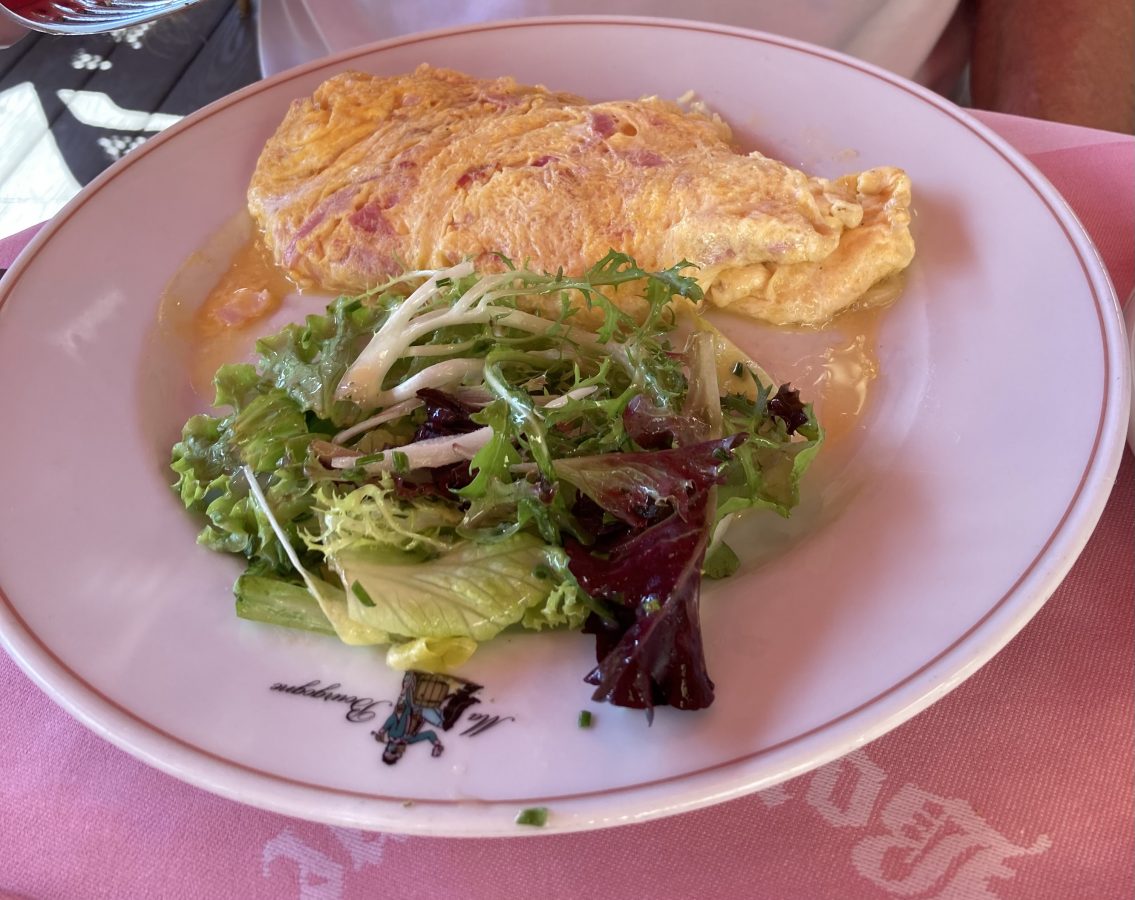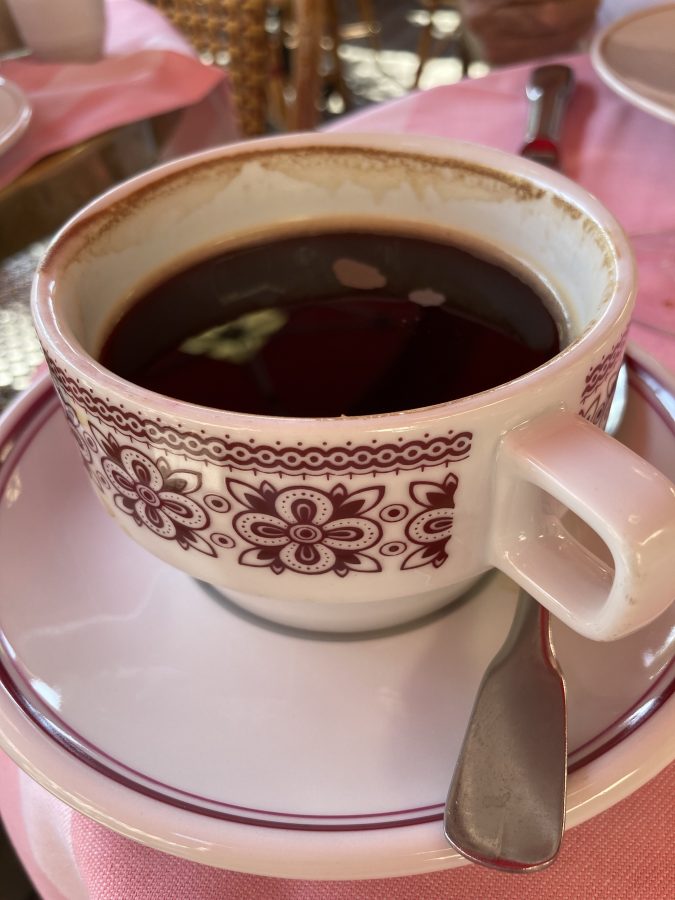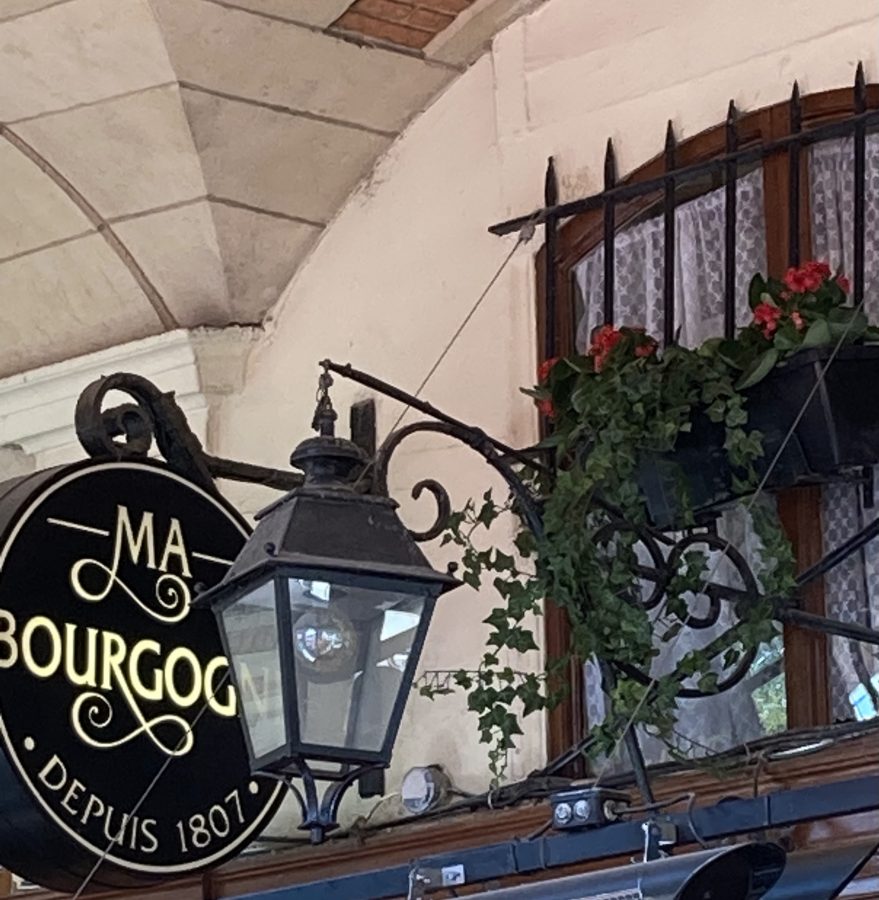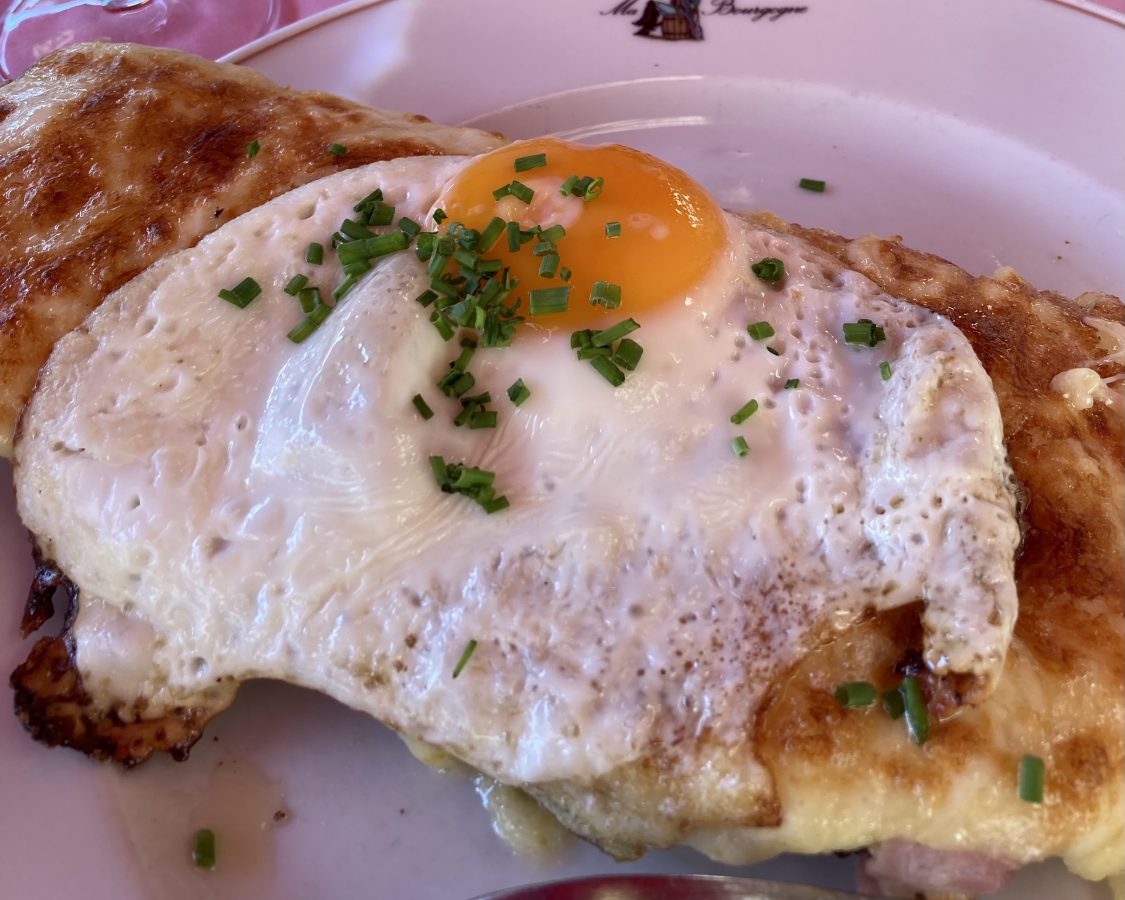 Our bill was 46 euros so a bit over our goal! But we were glad we gave this spot another chance. It has been years since we've eaten there.
We went for another visit to rue DaGuerre in the afternoon to experience the street with everything open and thriving since vacations are over. Great fun!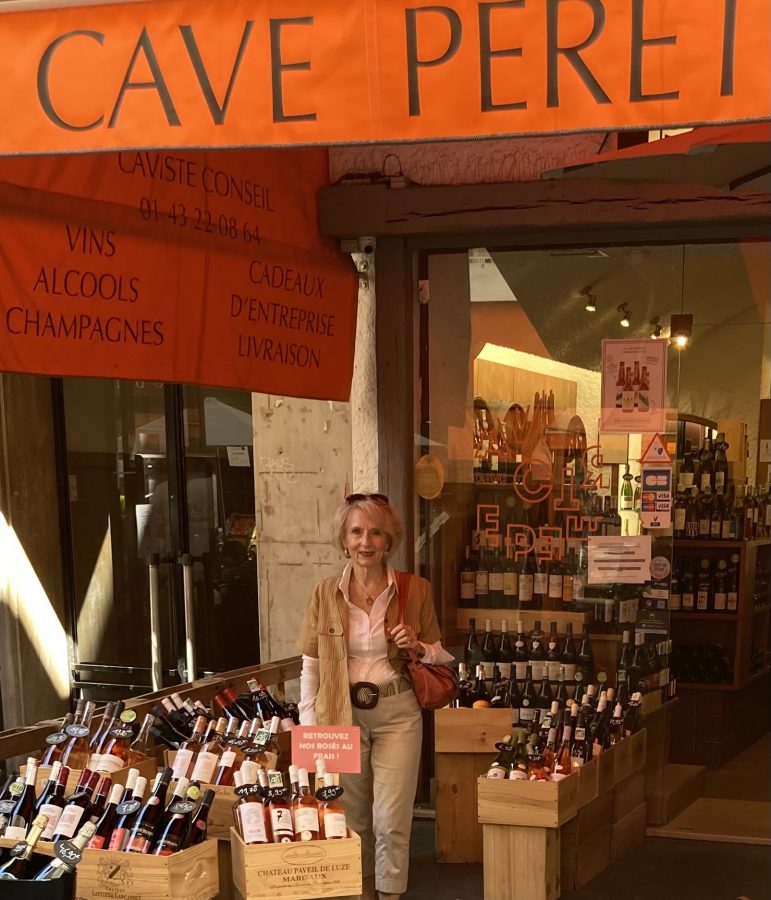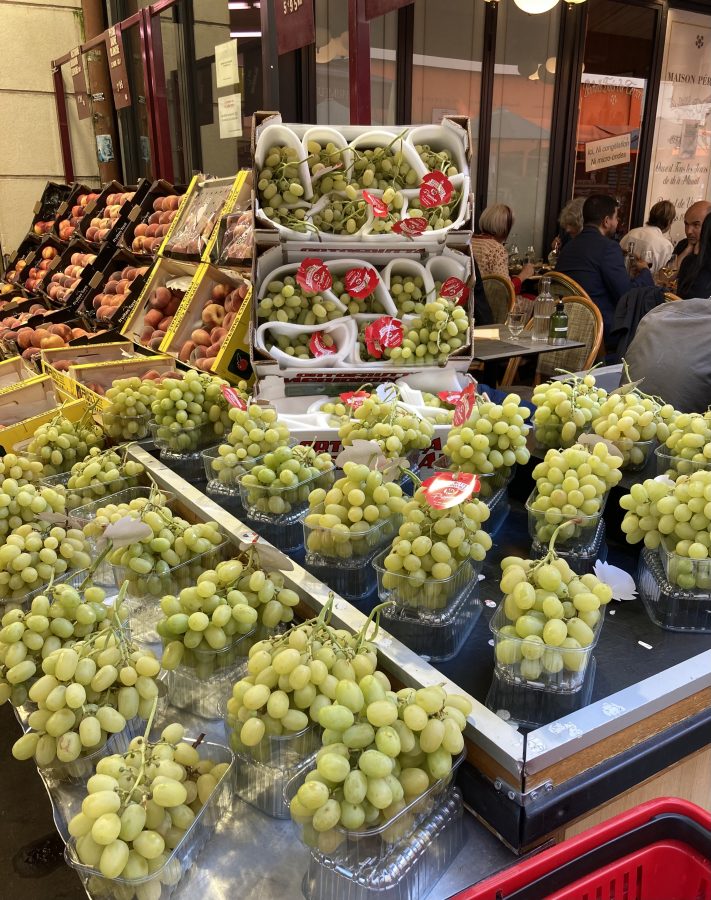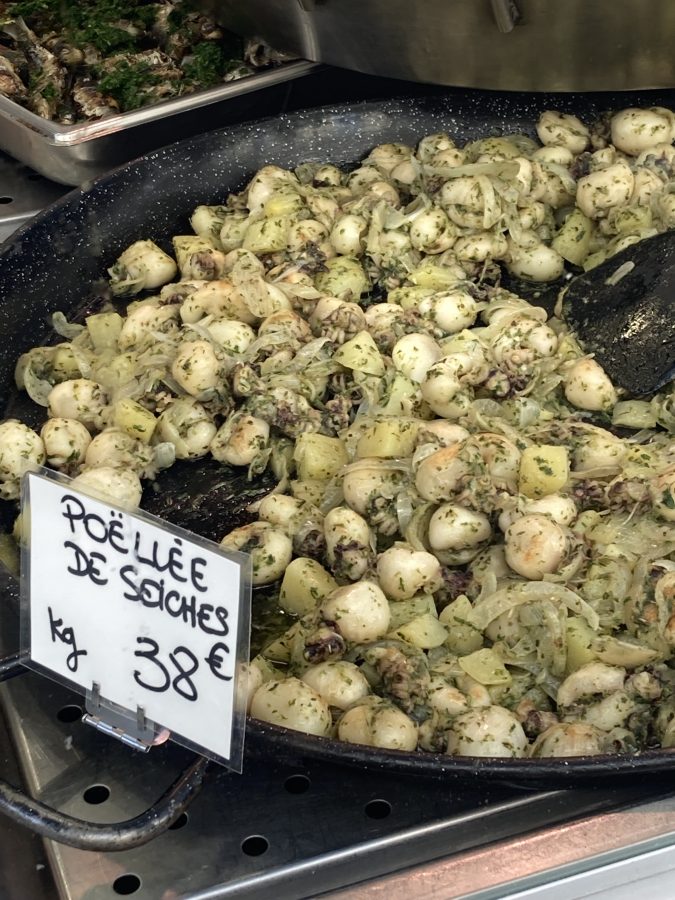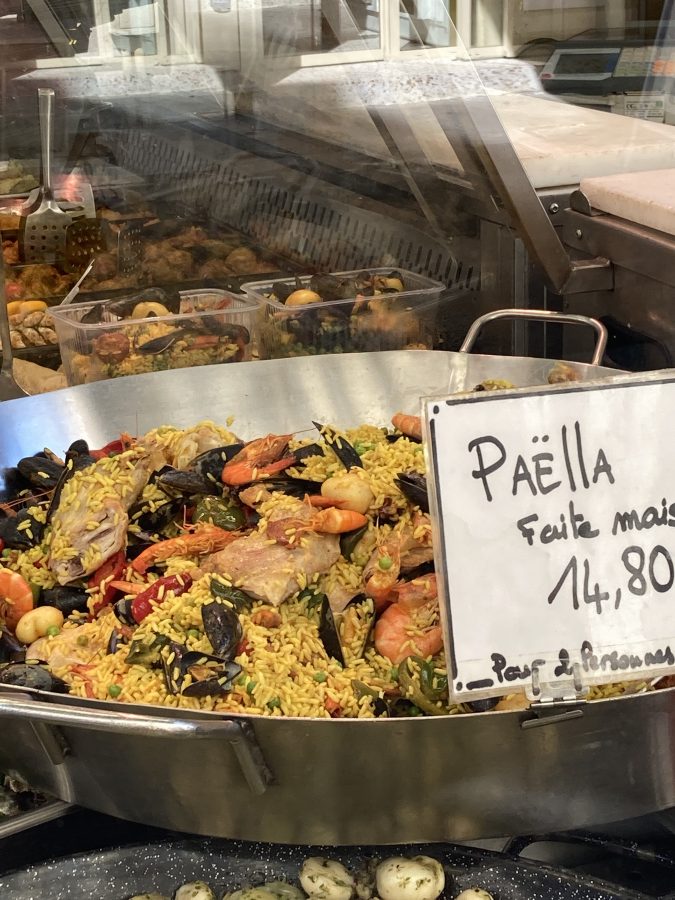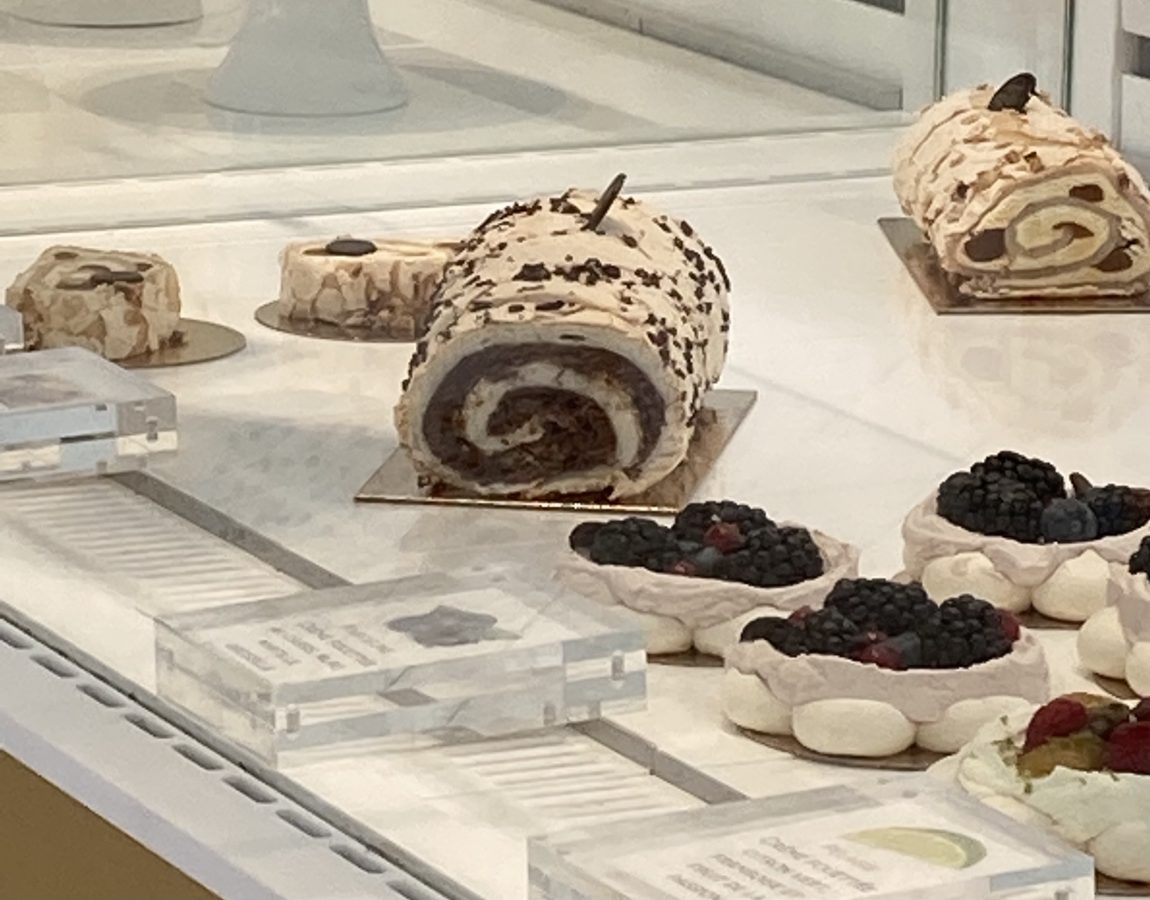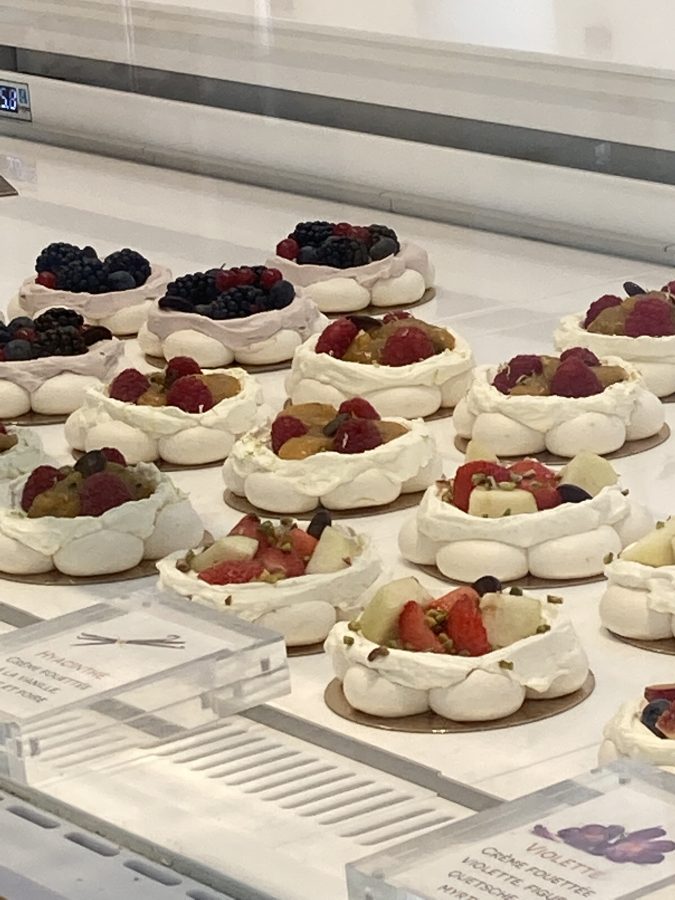 Today will be spent with friends. Our neighbor Chantal is taking us to Bois de Boulogna, the huge forest right in the middle of Paris. It's very hard to navigate, and she's offering her years of living here to take us to the prettiest parts. And then this evening we have drinks and snacks with Richard and Vincent, our New York neighbors. Where we go is a surprise.
On a sad note, I received word this morning from Cindi Branham that she and Dave have cancelled their cruise to Paris and Normandy because of all the COVID restrictions. We were not totally surprised but very disappointed for all of us. Maybe next year, l'anné prochaine.
Perhaps this street art is the best way to end today's blog.
À bientôt
L & B