Bonjour mes amis,
Yesterday was a cool, cloudy day in Paris, remaining in the low 70's most of the day. We assisted our guests with their laundry, and then Bernie and I did all the necessary grocery shopping for a party this evening in the apartment for friends and neighbors. Jim & Peggy Bilbro arrived just yesterday (to a flooded apartment…oh, no!) and will be joining the group as will my French friend, Ann Jeanne and hopefully Richard Nahem.
It's quite a challenge and a bit scary to throw a party in a city and culture that is known for elegance and fine eating. In my own environment, I know exactly which dish or bowl or serving tray will work best for maximum appeal to the eye and the palette, but here I am so limited. We will do our best to make it lovely starting with the surprise addition of two wonderful bouquets of flowers which James prepared for me since this is partly what he does for a living.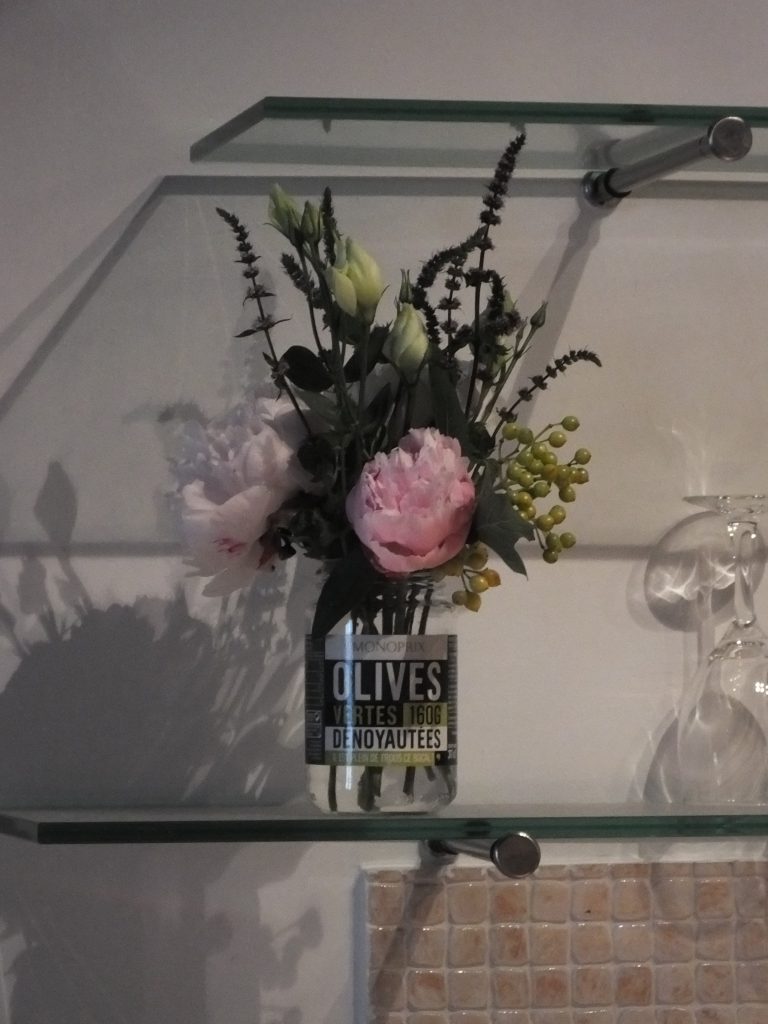 On the menu will be olives in herbs and oil, pickled garlic and capers, nuts, smoked salmon with a dill sauce, shrimp, a foie gras pâté on toast, chips, a large platter of cheese, French baguettes, pastries, and various chocolates…all of course with champagne followed by wine. So wish me luck, and there will be photos to follow.
James and Stephen will join us for just a few minutes at the start of the party and then be off to a dinner river cruise on the Seine. They are excited!
Last evening, we had planned a dinner for them at Le Train Bleu because they had never been. This is their fourth time in Paris with us so they very much wanted to see this wonderful place. We had probably the best food I've ever had there last night. Here are some examples along with some photos of the area and of the "boys" as we were departing. Our agreement had been to split the check, but these guys sneaked around us and picked up the total tab, making the evening a double dose of pleasure.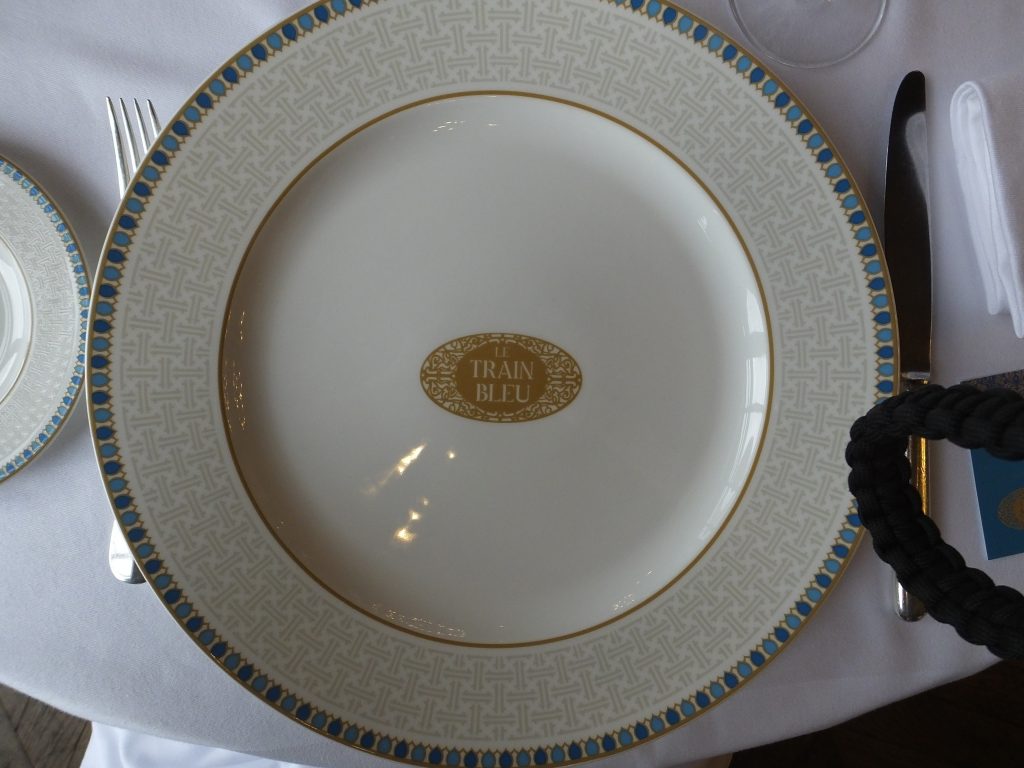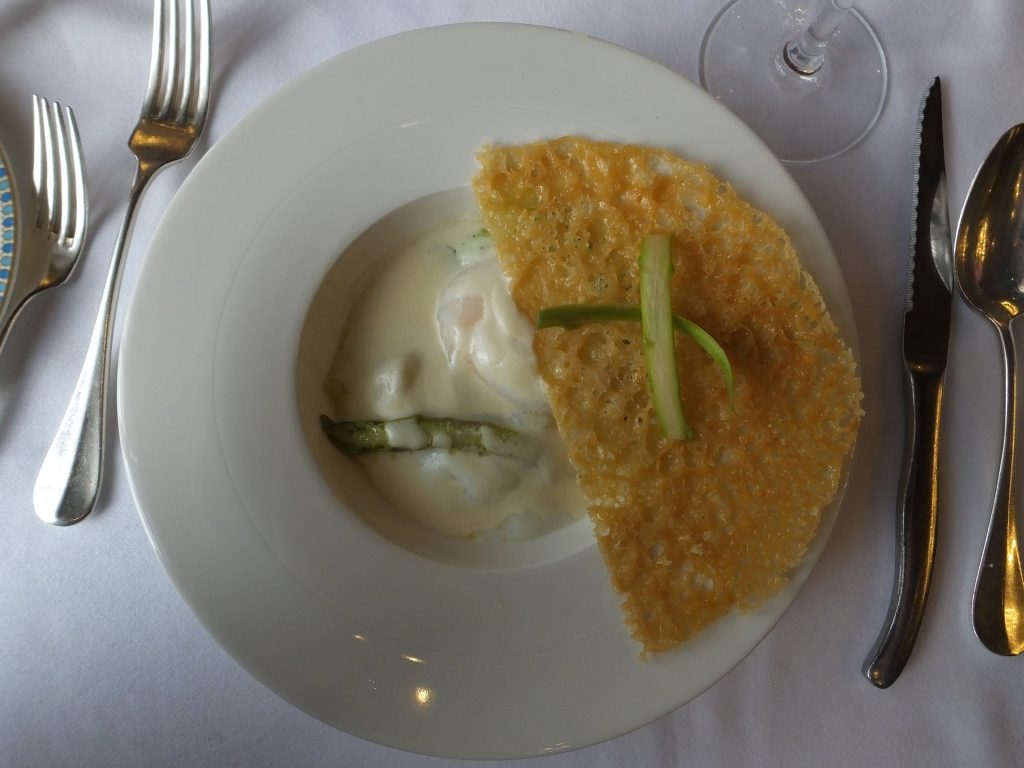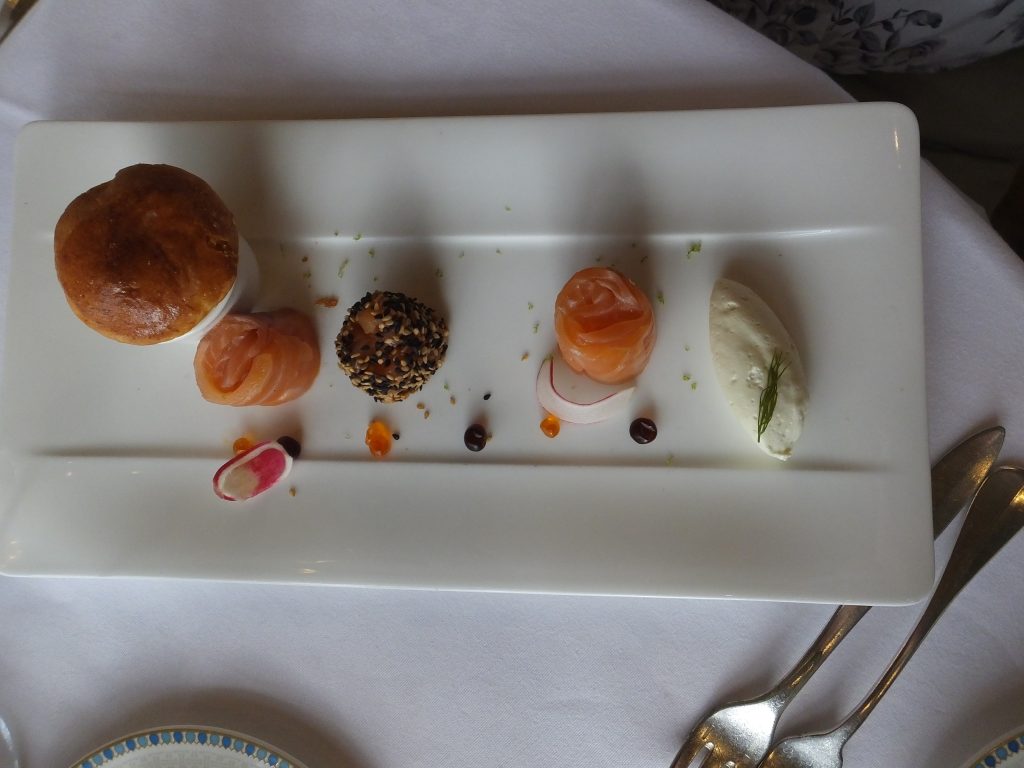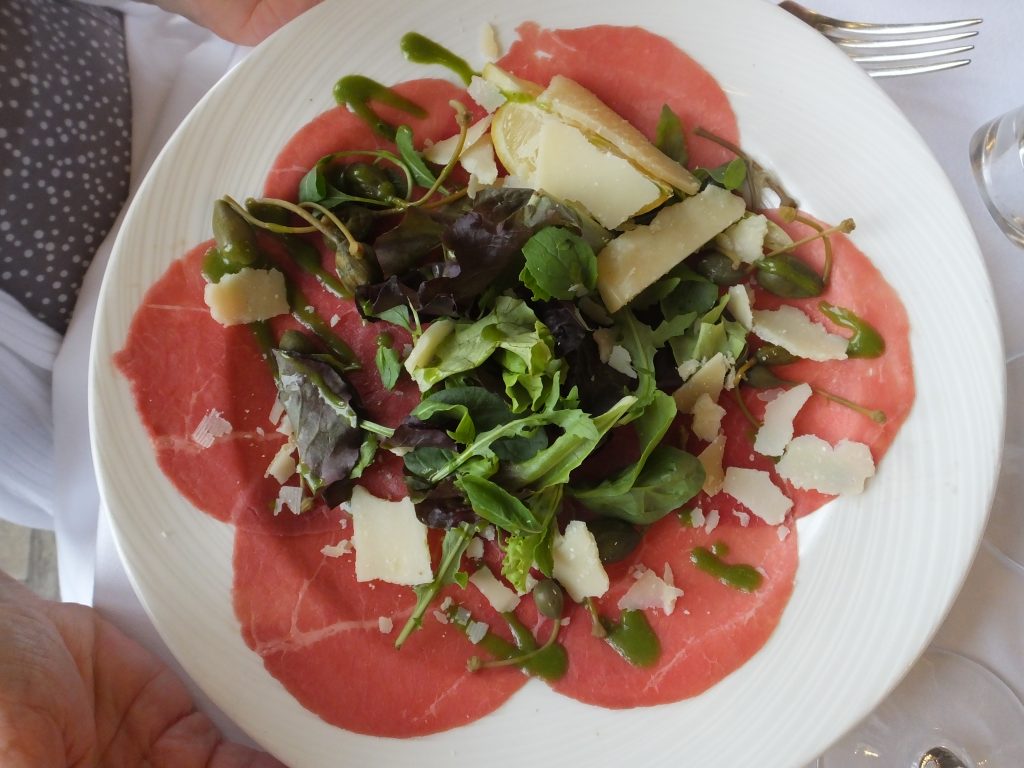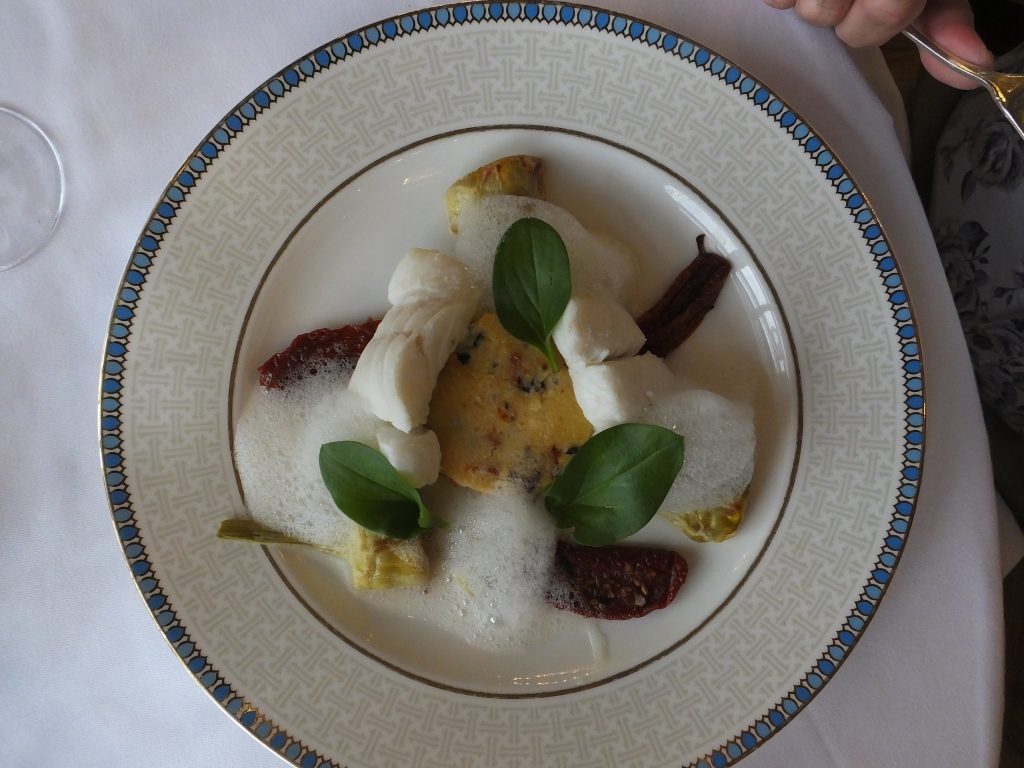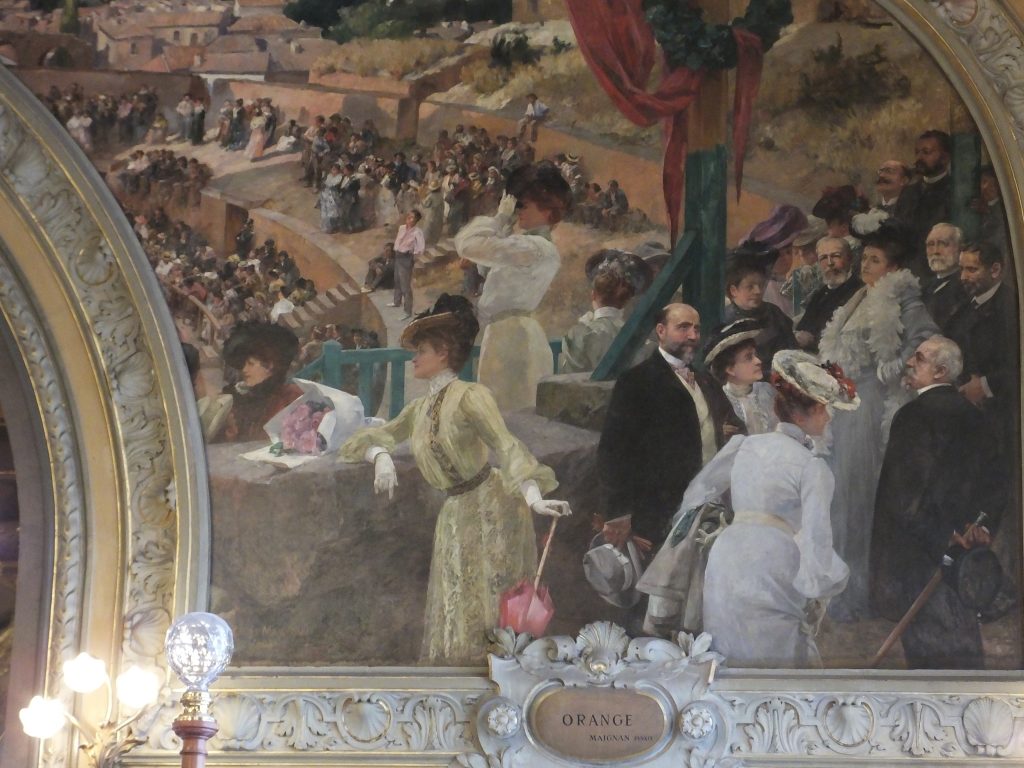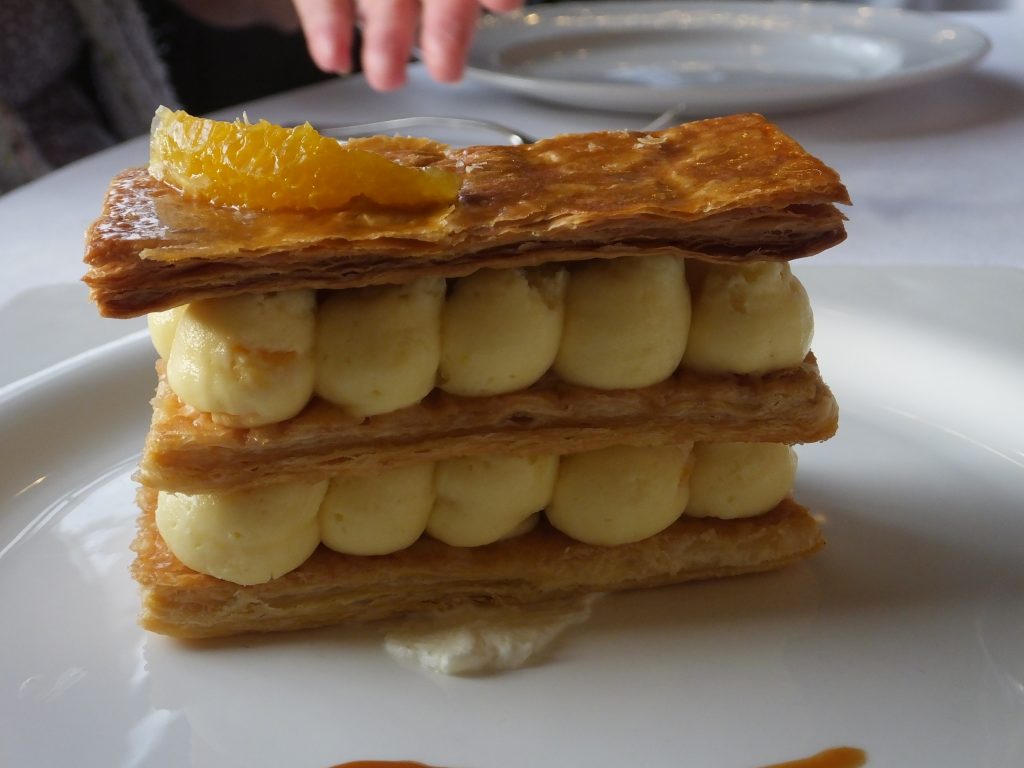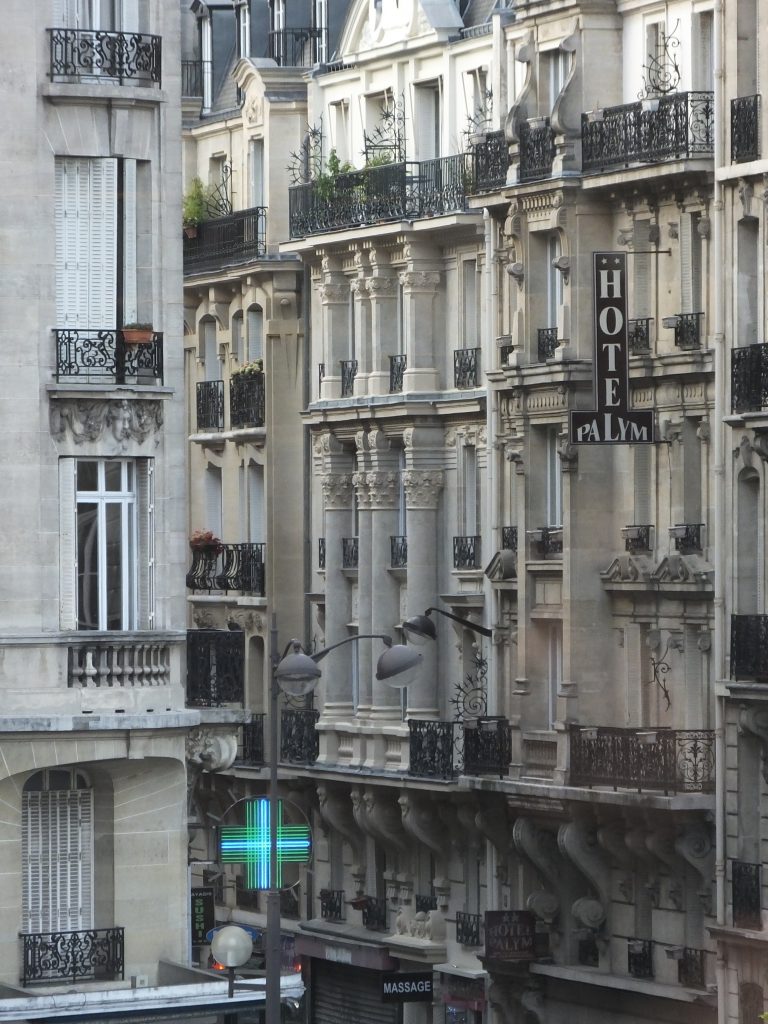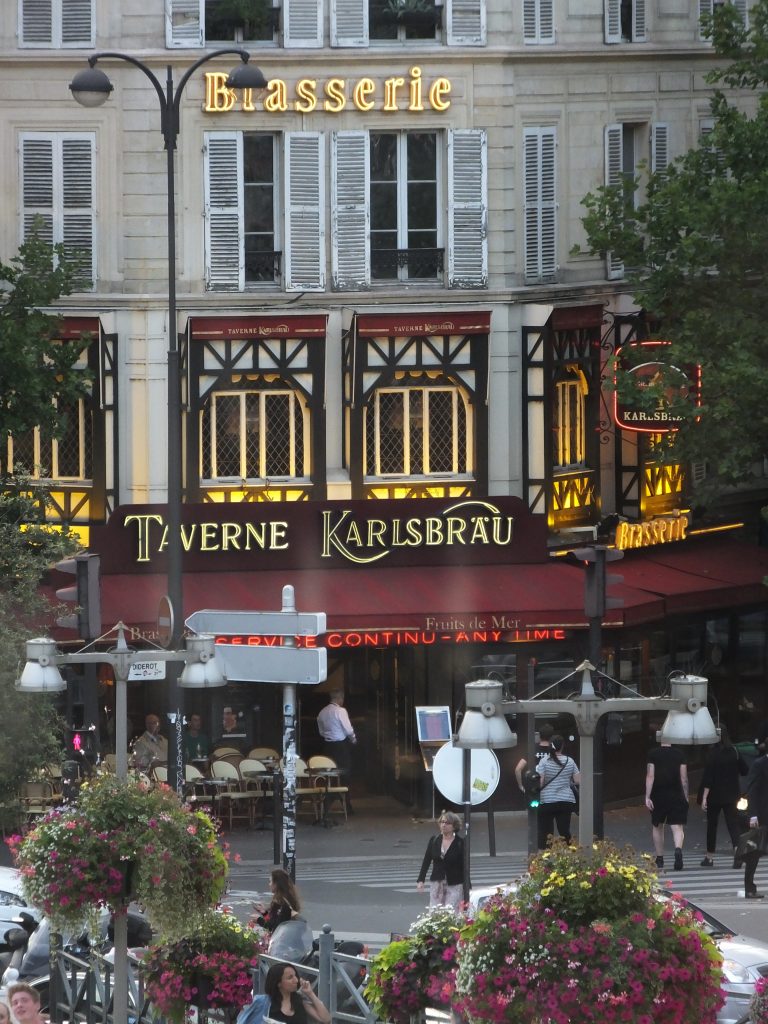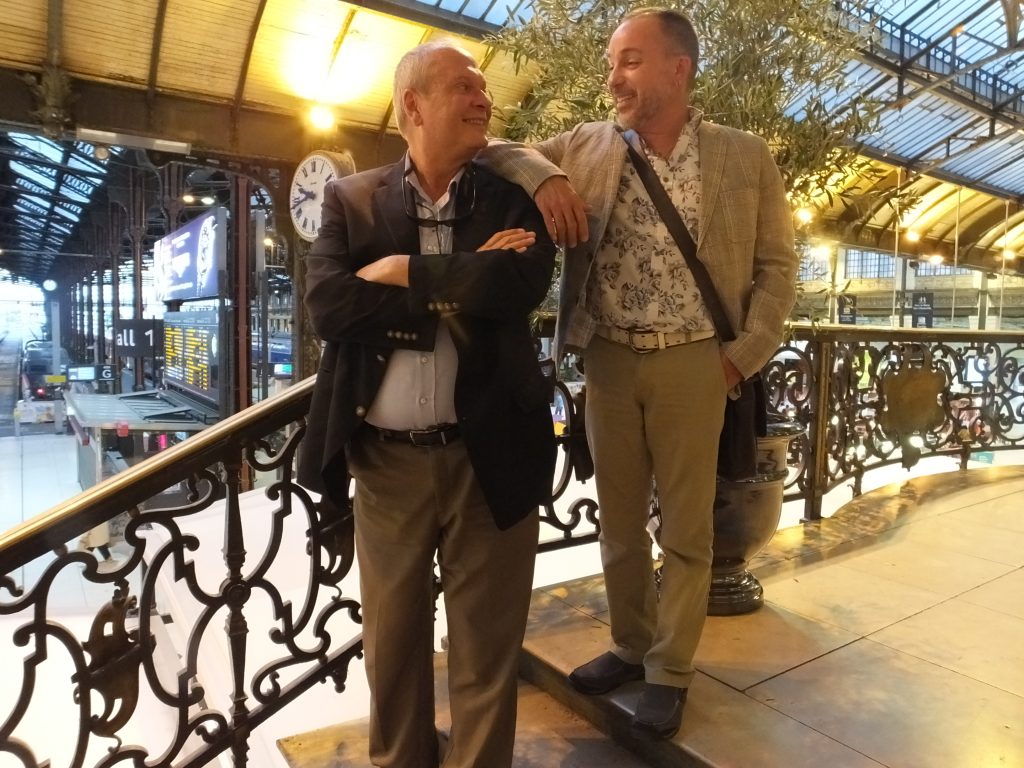 The "Purely Paris" photo of the day is this artist on the street painting a picture of our apartment building and the corner where we live!
Hope you have a super Thursday, and check in tomorrow to find out how the party went!
À bientôt,
L & B