Bonjour,
Are we crazy or what? We picked the hottest day of the summer so far (95 F.) for an outside adventure. Wow, I felt like I was playing golf in the Alabama sun. We are pooped after walking about 3 miles in the hot sun. Despite the heat, it was our kind of Paris day, strolling around and finding new discoveries that we've never seen.
We left about 11 for a trek to an all pedestrian street, Rue Cler near the Eiffel Tower with the intention of eating at a famous brasserie on rue St. Dominique called La Fontaine de Mars where President Obama ate when he visited Paris.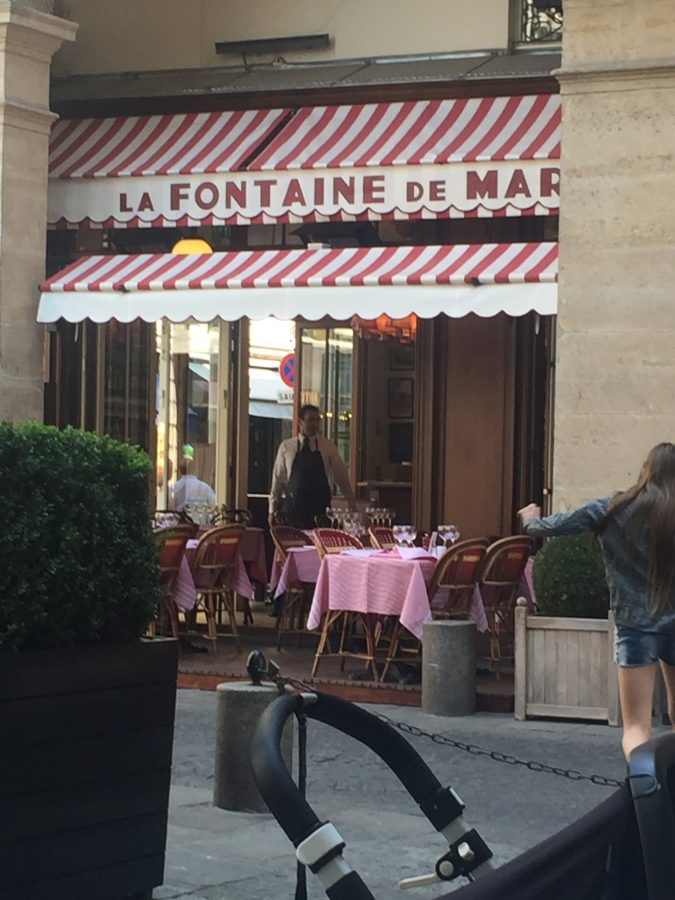 After perusing the menu, we found it pretty expensive for our lunch budget and opted to go next door to a cute little place called Brasserie St. Dominique. As usual, the toilette was "en haut" or upstairs with this tiny little winding stairway.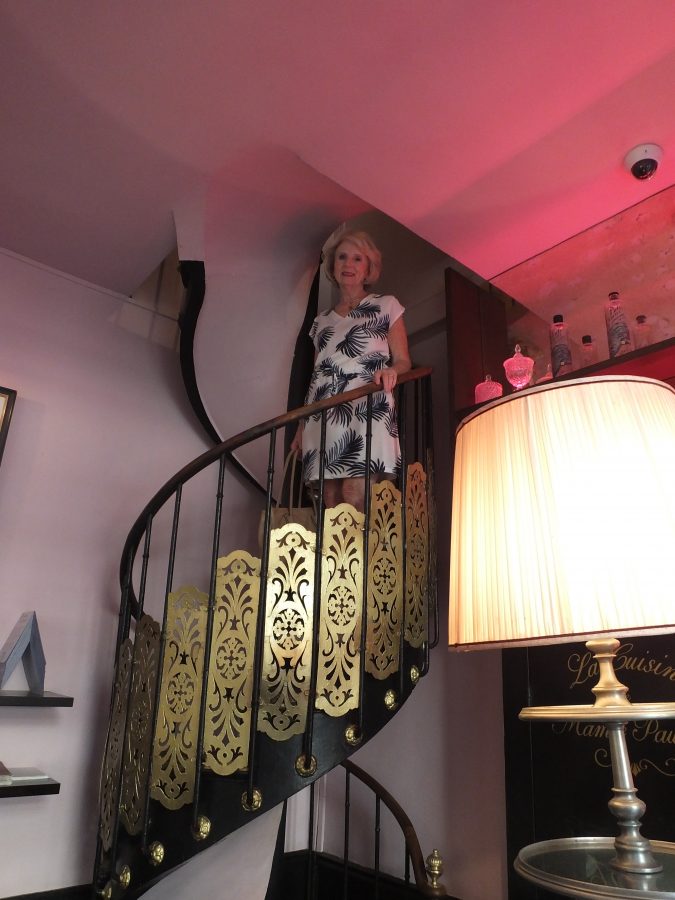 The area has some lovely architecture and one of the prettiest patisseries we've found.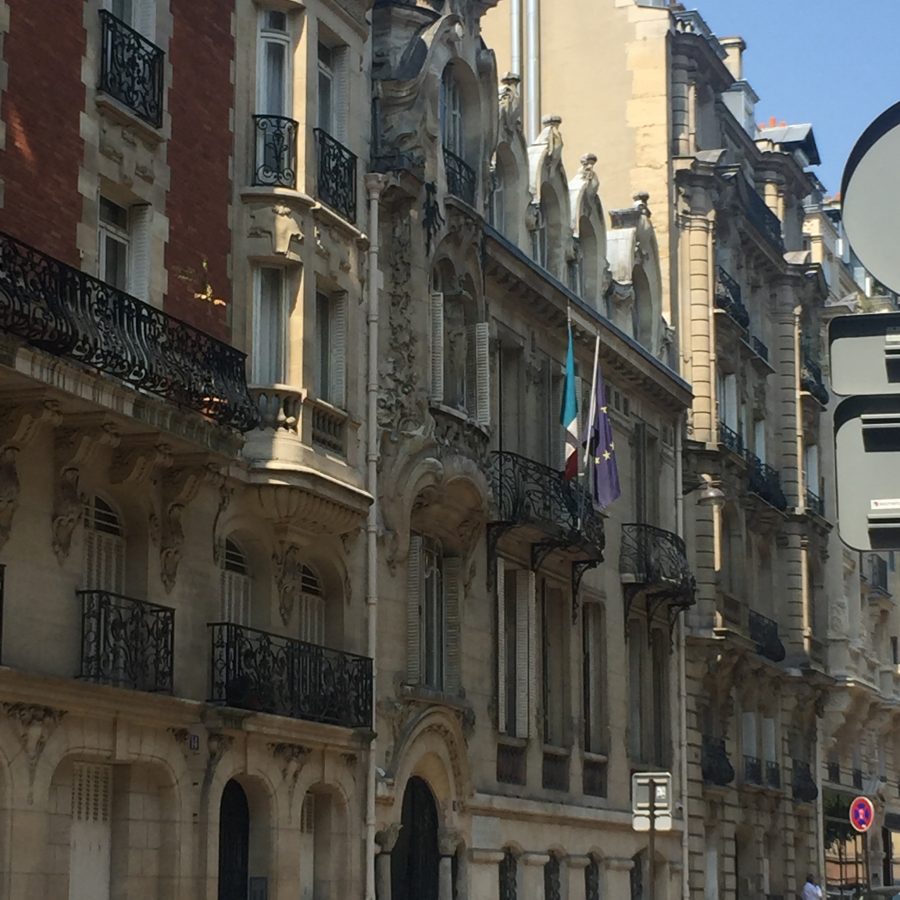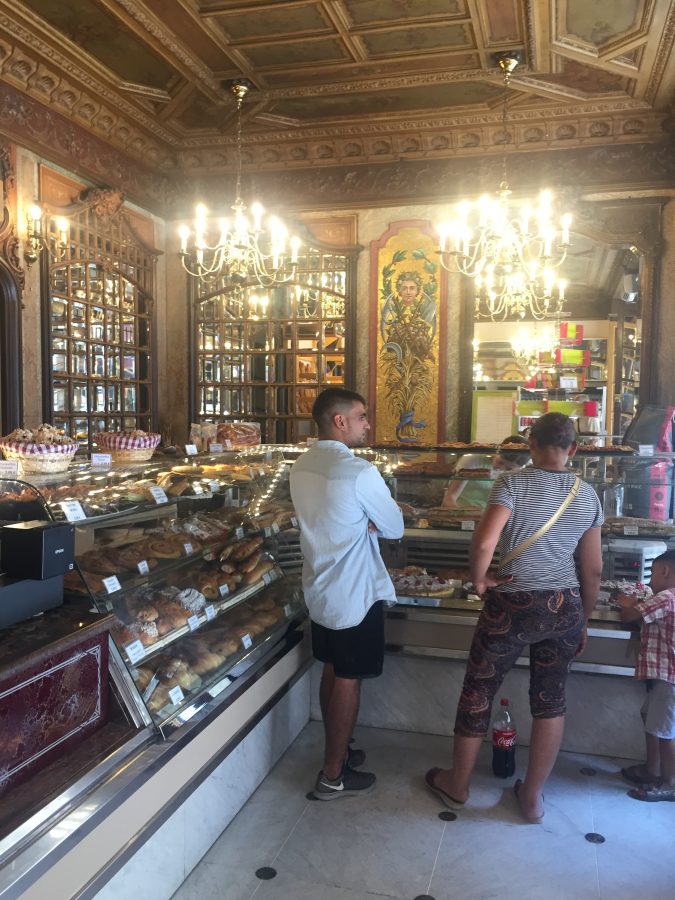 We walked all the way to Le Tracadero across from the Eiffel Tower because there's not really a good Metro route between where we were and where we wanted to be. The Passy Cemetery is adjacent to the big traffic circle in front of Le Tracadero, but alas we couldn't find the entrance. As fate would have it, we turned right instead of left and ended up walking the entire perimeter before we finally come to the entrance, only one way in and one way out. It sits up on a high hill, surrounded by a huge retaining wall upon which this bas relief is carved and dedicated to those who died in World War I.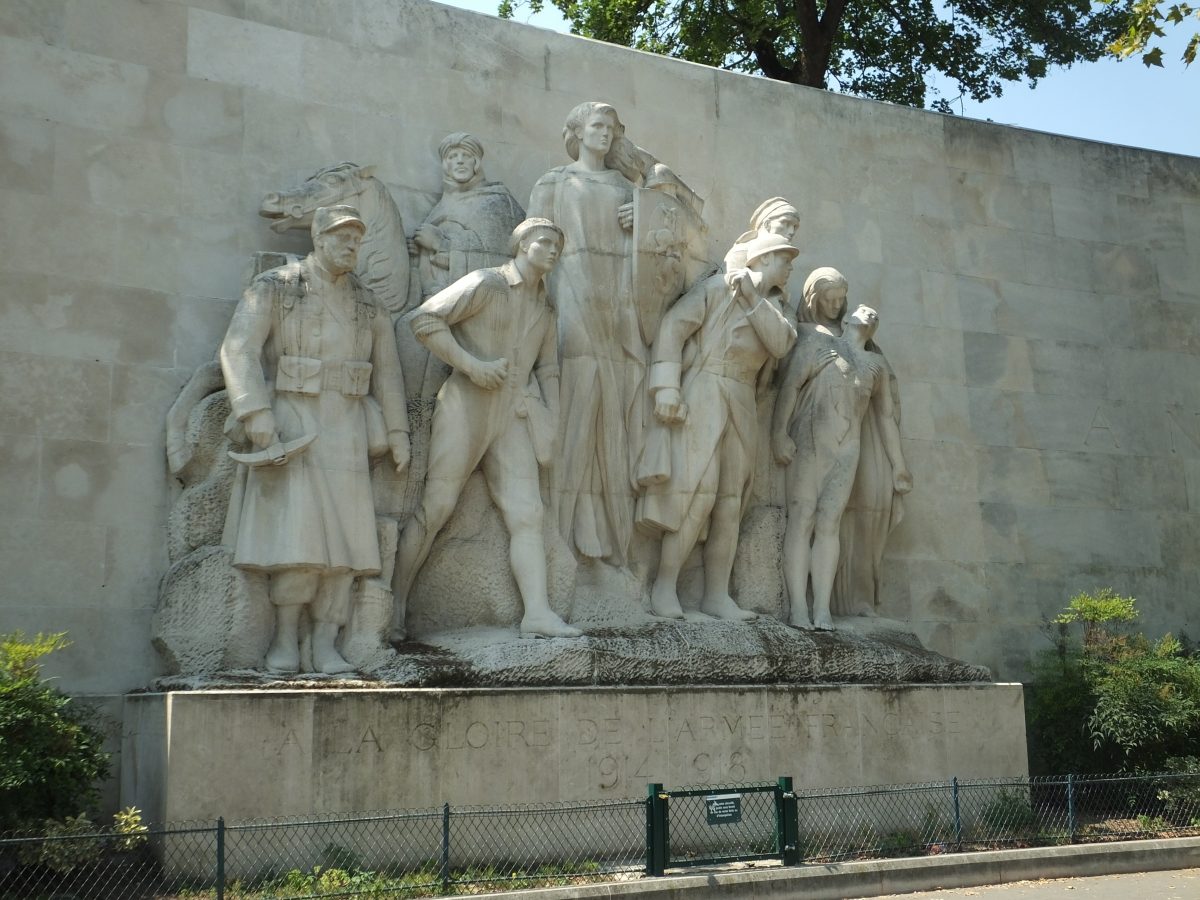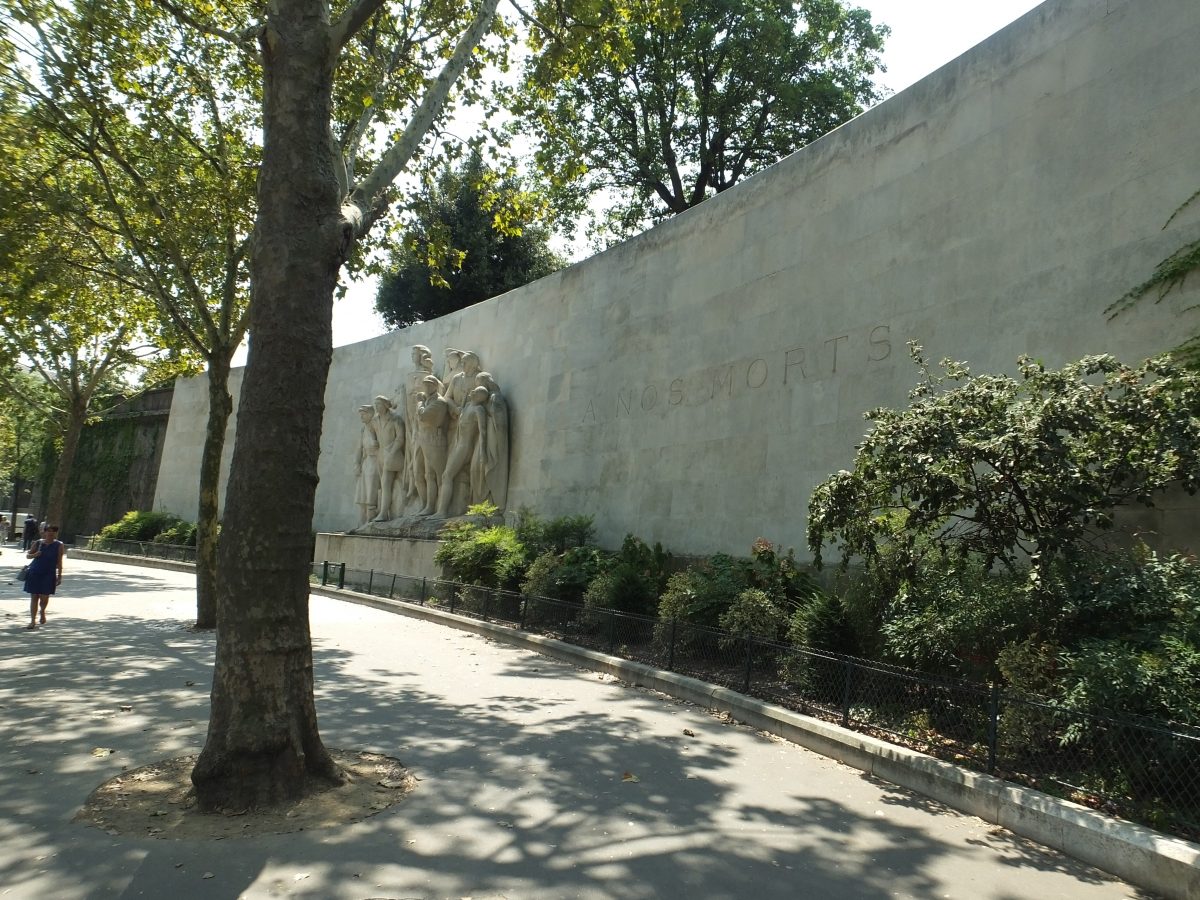 I hope you enjoy this tour of the beautiful Passy Cemetery, smaller than others we've seen but dotted with fantastic statues and stained glass. We were disappointed not to find the graves for Claude Debussy and Eduord Manet. Maybe another cooler day.
The street sene of the day are these green toes!
We are not looking forward to our evening and trying to sleep in this sauna of an apartment!
À bientôt
L & B